As the days get shorter, the temperature drops and the leaves fall from the trees, we're reminded Halloween is approaching.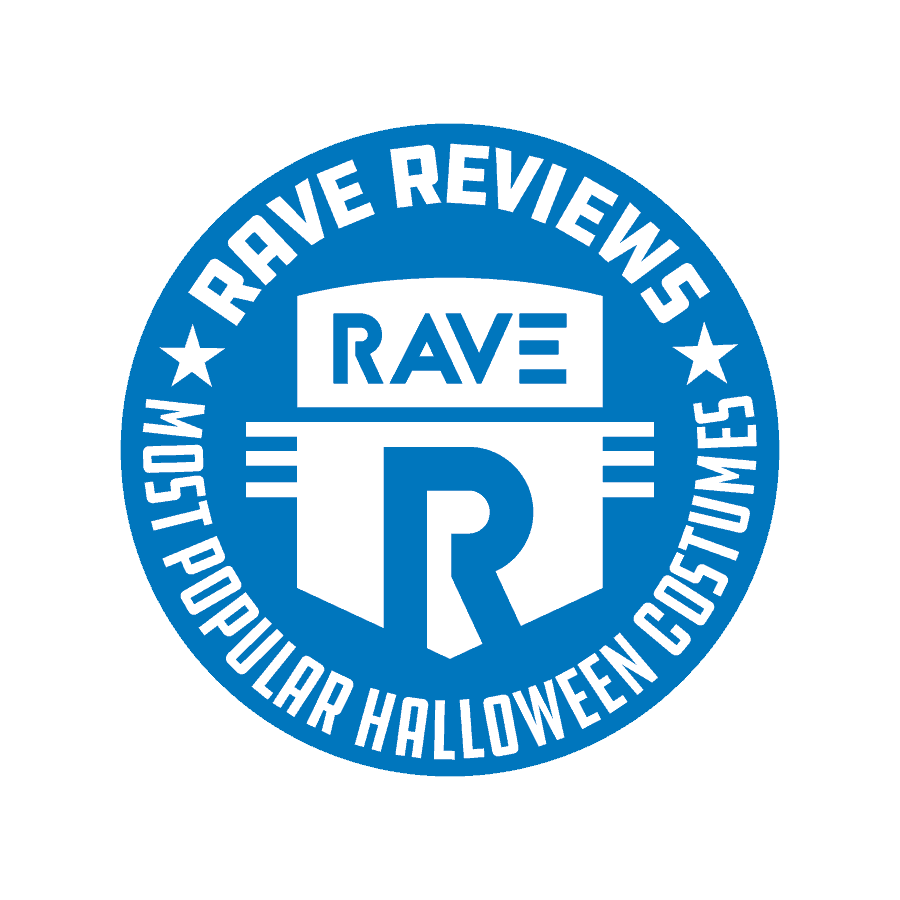 We purchase candy at the local grocery store. We pick up pumpkins for our jack-o-lanterns and dust off our horror-movie DVDs.
Yet the most fun unfolds in choosing our Halloween costumes every year. We can track each year's Halloween by the costumes we wore trick-or-treating or attending parties. Our costumes make each Halloween unique.
Why does All Hallow's Eve or Halloween involve dressing in costumes? How has dressing up in costumes changed over the decades?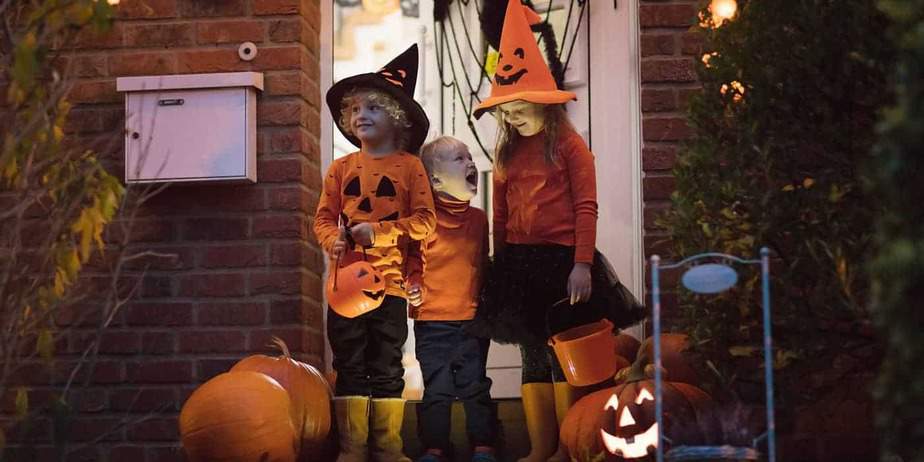 Halloween's origins come from the Celtic festival for the dead called Samhain. Celts believed the ghosts of the dead roamed the Earth on this holiday. People would leave "treats" at front doors and would dress in costumes to appease the roaming spirits.
Irish immigration brought Halloween to America in the 19th century and it was assimilated into society by the 20th century. Halloween costumes were traditionally modeled after supernatural figures such as ghosts, witches, and devils. All that changed when the first mass-produced Halloween costumes appeared in the 1930s as trick-or-treating increased in popularity.
Ben Cooper, Inc was in the forefront of the Halloween-costume industry. Do you remember rushing down to the local J.C. Penney, Sears, Woolworths or Five-and-Dime stores to check out the new costumes? Colorful boxes with see-through windows containing masks and costumes inside. If purchased, you could be your persona of choice for Halloween: Batman, a Star Wars character, Charlie Brown.
Halloween has become the second-largest commercial holiday in America, surpassed only by Christmas. By 2015, according to the National Retail Federation, Halloween sales jumped to nearly $7 billion yearly. Sixty-four percent of Americans celebrated and spent an average of $74.34 per person on candy, décor and of course, costumes.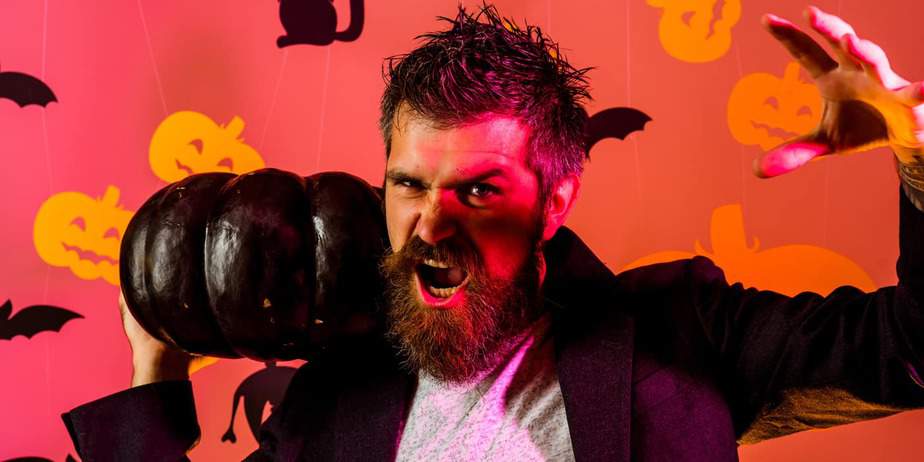 Over the past sixty years, costume choices evolved from supernatural figures to favorite characters from fiction and pop culture. Each decade has its own popular costumes in those categories. Here we'll explore the top-5 costumes from each decade starting in the 1980s.
How We Ranked Them
After considering the costume's characteristics, we'll assign each a "Candy Corn Score" on a scale of 1 to 5 candy corns. That only makes sense. Candy corn is the holiday's most-popular candy with 35 million pounds produced each Halloween.
The scale is based on:
Cultural Relevance: The impact of this likeness on culture.
Detail: The amount of detail it takes to dress up as this character.
Moxie: Will dressing up as this character take you far outside of your comfort zone.
Expense: Will this costume put a big hole in your wallet.
Disguise: Will your family or friends recognize you.
So, read on, take a walk down Halloween memory lane and see if you agree.
Most Popular Halloween Costumes in the 1980s
They were everywhere on Halloween night in the 1980s. Ewoks, Yodas, Stormtroopers, Darth Vaders, Chewbaccas, Luke Skywalkers, and Princess Leias roamed the streets. The Star Wars universe was made for Halloween.
Both young and old could lose themselves in the costumes. You could revel in being your favorite character for at least one day a year, either light or dark side. Best of all, with some of the costumes, you could become the characters without anyone knowing it was you.
Return of the Jedi, the third film in the Star Wars franchise, was released in 1983. Seven years had passed and the trilogy earned approximately $1.2 billion in ticket sales. "The force" around the films was strong, and they would make an indelible mark on Halloween.
RAVE Meter: 5 Candy Corns
When the show first aired in 1986, ALF warmed the hearts of families, and kids loved him. Children insisted on becoming the odd-looking, friendly and comedic extraterrestrial on Halloween. If you were greeting trick-or-treaters in the 1980s, you might think you were transported to ALF's homeworld of Melmac.
ALF costumes emulated his out-of-this-world features including masks with rippled snout and facial moles. The more detailed costumes included a jumpsuit with rust-orange faux fur, matching gloves and shoe covers. Everyone would think you were the alien from Melmac.
But could you completely become ALF? Could you take on his sarcastic, slovenly and cynical characteristics? You could embellish the character further by speaking Spanish or singing and playing saxophone, guitar, or drums.
RAVE Meter: 4.5 Candy Corns
In the 1980s, nothing was a bigger sensation than MTV. As the Dire Straits song pointed out, everybody wanted their MTV. The cable station rolled out pop-culture music icons with distinctive looks which were perfect for Halloween costumes.
One of those was Madonna who burst onto the scene in late-1984 with her album Like A Virgin. It was the first female album in history to sell over five million copies in the United States. The MTV videos based on the album's singles became cultural landmarks.
In the video for "Like A Virgin," Madonna wore a wedding dress. For "Material Girl," she mimicked Marilyn Monroe's performance in the 1953 film Gentlemen Prefer Blondes. "Into the Groove" displayed Madonna dancing with unique hairstyle, jewelry and clothing.
Girls and women turned up on Halloween 1985 as Madonna. They stylized themselves in her different video roles. It was a no-brainer.
RAVE Meter: 3.5 Candy Corns
In the past four decades, few figures are associated as closely with Halloween as Elvira, Mistress of the Dark. She burst onto the scene hosting her show, Elvira's Movie Macabre, in 1981, featuring B-grade horror movies.
Elvira reclined on a red Victorian couch, wearing her tight-fitting, low cut black gown which revealed her ample cleavage. She interrupted the movies to lampoon them. Her presentation was a mixture of campy humor, sex appeal and self mockery with a "Valley-Girl" accent.
Elvira became a national sensation, appearing on the Tonight Show and television dramas. Throughout the 1980s, she was associated with comic books, action figures, trading cards, pinball machines, and dolls.  For Halloween, women gravitated toward the vampy, sexy Elvira — complete with big, black hairdo, trademark outfit and her sassy persona.
RAVE Meter: 2.5 Candy Corns
5
Jason (Friday the 13th)
Friday the 13th had a meager half-million dollar budget. Yet the movie went on to earn six times the cost and launch eleven sequels. It also produced one of the most classic and simple Halloween costumes.
How easy can a costume get? Go down to the sporting goods store and purchase a hockey mask. Maybe acquire a white apron and stain it with ketchup so it looks like blood.
Then you'll become the infamous "Jason" from the 1980 film. His hockey mask would scare the wits out of trick-or-treaters for decades to come.
RAVE Meter: 2 Candy Corns
Most Popular Halloween Costumes in the 1990s
1
Teenage Mutant Ninja Turtles
In the 1990s, four fictional Teenage Mutant Ninja Turtles named after Italian Renaissance artists became the face of Halloween. A far cry from witches and ghosts. The characters originated from comic books.
Leonardo, Donatello, Michelangelo and Raphael lived in the sewers of New York City. They'd battle petty criminals, evil overlords, mutated creatures, and alien invaders while attempting to remain hidden from society. They were trained by their anthropomorphic rat sensei in the art of ninjutsu.
At the peak of worldwide success, TMNT expanded into a cartoon series, films, video games, and toys. Children clamored to be one of their favorite characters on Halloween. The Turtles cry of "Cowabunga!" could be heard far and wide.
Trick-or-Treat Score: 5 Candy Corns
The Star Trek began with the 1960s TV series and movies based on the series ran throughout the 1980s. Yet it began to really pickup cultural steam in the 1990s with Star Trek: The Next Generation. Again the Enterprise was attempting  "To go where no man has gone before…" capturing the imagination of its viewers.
Much like Star Wars, the Star Trek franchise comes with a wide-range of characters for Halloween. You could simply choose the color of a Star Trek uniform, wear Vulcan ears, or impersonate a Klingon. Star Trek Halloween costumes could be specific to your own predilections.
You didn't need to be a Trekkie anymore to dress up like a Star Trek character. You just needed to be careful of wearing the red uniform.
The Power Rangers were huge with children (and adults alike) in the '90s. The series revolved around a team of youths recruited and trained by a mentor to morph into the Power Rangers. When "morphed," the rangers became powerful superheroes wearing skin-tight spandex suits and helmets with opaque visors.
The Mighty Morphin Power Rangers television series began on August 28, 1993. It put Fox Kids programming on the map in the 1990s. The concept became entrenched in popular culture along with a line of action figures and other toys.
Each Rangers uniform was identical except in color and helmet design. Halloween costumes followed suit. Boys and girls could dress up as their favorite Ranger, complete with plastic helmets.
RAVE Meter: 4 Candy Corns
"Don't have a cow, man!" The Simpsons is a phenomena. It's phrases and characters have become ingrained in our culture so of course it's part of Halloween.
Since its debut on December 17, 1989, 640 episodes of The Simpsons have been broadcast. It is the longest-running sitcom, and American scripted primetime television series in number of seasons and episodes. Time named it the 20th century's best television series.
For Halloween, there are a plethora of Springfield citizens to select for a costume. There's Homer, Marge, Bart and Lisa or Montgomery Burns or Krusty Clown to name a few who standout. They not only require diverse clothing, but bring with them their own special personalities…"Doh!"
RAVE Meter: 3.5 Candy Corns
The Comedy-Central cartoon series South Park emerged later in the '90s. The show uses a large ensemble cast of recurring characters much like The Simpsons. So in the South Park world, Halloween costume choices abound.
The show revolves around four boys and their bizarre adventures in and around a Colorado town. The show's appeal rests in its dark satire aimed at a mature audience. TV Guide ranked South Park the tenth Greatest TV Cartoon of All Time.
Also, like The Simpsons, South Park characters have bizarre personalities with their own catchphrases. So you'll need to have a grasp of the shows idiosyncracies to truly become one of the characters. And if you don't "Screw you, guys!"
RAVE Meter: 3.5 Candy Corns
Most Popular Halloween Costumes in the 2000s
J.K Rowling's Harry Potter book series permeated Halloween in the 2000s. In many ways, it reclaimed Halloween's supernatural past. The popular series brought Halloween back to its roots with wizards and witches, ghosts and magic.
The novels chronicle the lives of the young wizard, Harry Potter, and his friends Hermione and Ron. They attend Hogwarts School of Witchcraft and Wizardry together. The main story arc concerns Harry's struggle against Lord Voldemort, a dark wizard who intends to become immortal.
The huge cultural impact of the series cannot be downplayed. Halloween has become replete with its characters. You can dress as part of Gryffindor, Hufflepuff, Ravenclaw and Slytherin, in a Quidditch outfit or as one of Voldemort's minions.
Just don't forget your magic wand or broomstick.
RAVE Meter: 4.5 Candy Corns
People have been inspired to wear a Batman costume on Halloween as early as the 1960s TV series. That trend continued through the Batman films featuring Michael Keaton, Val Kilmer and George Clooney. With Christopher Nolan's Dark Knight Trilogy of films, the caped crusader achieved greater popularity than ever before.
At the end of the first film in the trilogy, Batman Begins, The Joker is introduced. We are told there is a new criminal in Gotham. He leaves the Joker card at the scene of his crimes.
Everybody knows Batman's nemesis the Joker. He is made for Halloween with his face paint, insane laugh and bad intentions. But Heath Ledger's version took the character to new heights of scariness, influencing droves of trick-or-treaters.
RAVE Meter: 4 Candy Corns
"Ohhhhhh! Who lives in a pineapple under the sea? SpongeBob Squarepants!" Kids sang the theme song to the show and reveled in SpongeBob's exploits. On Halloween, they wanted to be Spongebob or his pals.
SpongeBob Squarepants officially premiered on July 17, 1999, and quickly gained critical acclaim. The series chronicles SpongeBob's adventures in the underwater city of Bikini Bottom. It is the highest rated series to ever air on Nickelodeon.
Who wouldn't want to be Bikini Bottom's favorite fry cook? Who wouldn't want to dress up like Spongbob's pals Patrick and Squidward and head out trick-treating? Be careful though, Plankton is always lurking to steal the Crabby Patty's secret formula from you.
RAVE Meter: 3.5 Candy Corns
The comic-book character known as Spider-Man has peaked and faded in popularity over the years. In the 2000s, Sam Raimi's live-action Spider-Man trilogy debuted, igniting a new era of fascination with the webslinger.
In the first film, Peter Parker becomes Spider-Man and takes on the Green Goblin. In the second, Spidey fights the foe known as Doctor Octopus. All three films were released from 2002-2007, grossing over $2 billion.
Young and old dressed for Halloween as your friendly neighborhood Spider-Man. Your friends might wear the costumes of his villains. The good news for Halloween, there was no need to be bitten by a "super spider" to become the wallcrawler.
RAVE Meter: 3 Candy Corns
MTV had been going strong since the 1980s. Pop stars on video continued having the knack to influence trick-or-treaters. Like Madonna twenty-five years before, Britney Spears would inspire girls on Halloween to replicate her dress in her videos, too.
Referred to as the "Princess of Pop," Britney Spears was credited with influencing the revival of teen pop. Her albums sold tens of millions of copies. The costumes she wore in her music videos were controversial…so people wanted to wear them.
There was the schoolgirl outfit in the "…Baby One More Time" video. The red spandex outfit worn by Spears in the "Oops…I Did It Again" space-adventure video. And if you dressed this way on Halloween, there was no doubt who you were copying.
RAVE Meter: 2.5 Candy Corns
Most Popular Halloween Costumes in the 2010s
The Avengers first appeared in a 1963 Marvel comic book. Forty-nine years later, The Avengers was released as a film. One theme remained consistent: the Avengers fight "the foes no single superhero can withstand."
A rotating roster of superheroes became the hallmark of the series. The team is famous for its battle cry of "Avengers Assemble!" So the multitude of Avengers characters gathered over the years makes the superhero franchise a Halloween-costume powerhouse.
The 2012 live-action feature film The Avengers set numerous records during its box office run. Two other films have followed with more Marvel characters joining each successive film. Whether it's Iron Man, Thor, or Scarlet Witch, to name a few, The Avengers have a Halloween costume for everyone.
RAVE Meter: 4.5 Candy Corns
Game of Thrones, the smash-hit HBO series, is set in the fictional continents of Westeros and Essos. The television drama is an adaptation of A Song of Ice and Fire, George R. R. Martin's series of novels. With swords, maces and armor and kings' courts, the fantasy is a prime target for Halloween.
Three main stories interweave in Game of Thrones. A dynastic war among families for control of Westeros. The rising threat of the supernatural in the frozen north, and the ambition of the deposed king's exiled daughter.
So Game of Thrones comprises many characters in different climates, setting the stage for a variety of costume ideas. They draw inspiration from a number of sources, such as Japanese and Persian armour. Dothraki dress resembles that of the Bedouin and the Wildlings wear animal skins like the Inuit.
RAVE Meter: 3.5 Candy Corns
A fearless princess journeys alongside an iceman, his loyal reindeer and a funny yet naïve snowman. The princess seeks her estranged sister who she loves dearly, but has icy powers. Her sister has inadvertently trapped their kingdom in an eternal winter.
Make the story into a musical and you have Disney's Frozen, an animated musical fantasy film. It's the winner of two Academy awards including Best Animated Feature with $400 million in box office sales in the U.S. The songs and the story arc of love and friendship between sisters stole the hearts of fans worldwide.
Starting in Halloween 2014, young girls dressed as Princess Elsa, who possesses magical power, and Princess Anna, her sister. You may even see a young boy costumed as Olaf, the comical snowman who comes alive through Elsa's power. Or there might be somebody appearing as Sven, the reindeer, or Kristoff, the iceman.
Brace yourself for a Frozen character to come knocking at your door this Halloween.
RAVE Meter: 3 Candy Corns
As the Joker has became a mainstay of Halloween so has his consort Harley Quinn in the 2010s. The character made her live-action feature film debut in the 2016 film Suicide Squad portrayed by Margot Robbie. This depiction of Harley Quinn as an insane, brilliant, tattooed, sexy psychopath launched her into Halloween costume popularity.
Just who is Harley Quinn? She was introduced in Batman: The Animated Series in 1992 as an accomplice of the Joker's. She met him while working as a psychiatrist at Arkham Asylum where Joker was a patient.
Her name is a play on the word "harlequin" which makes her a natural for Halloween. A harlequin is a jester and a clown. In the 1920s, for the earliest costumes, people dressed—other than witches, gypsies and farmers—as clowns.
RAVE Meter: 2.5 Candy Corns
The Wonder Woman was popular in the 1970s with the airing of the live-action TV show, but that trend faded. The 2017 film and the current political climate has brought Wonder Woman back into the cultural forefront. As a symbol for female empowerment, Wonder Woman has found her place in Halloween of the 2010s.
Wonder Woman was created by William Moulton Marston, an American psychologist and writer, and artist Harry G. Peter in 1941. The character was inspired by early feminists and birth-control pioneer Margaret Sanger. She is a compassionate warrior with god-like strength, who prefers peace and love to war and violence.
Wonder Woman not only brings her distinctive costume to Halloween. She possesses accessories: indestructible bracelets, a sword, a tiara which serves as a projectile, the Lasso of Truth.
RAVE Meter: 2.5 Candy Corns

Howard Libes
Howard Libes is a freelance writer based in Eugene, Oregon. He has been a writer and editor for 30 years and is currently writing a series of science fiction novels.