The development of family-friendly entertainment in the 2010s was dominated in 2013 by the arrival of Frozen and the inescapable pull of "Let it Go."
But this decade wasn't just about princesses with uncontrollable ice powers. The 2010s saw the emergence of new animation studios, the continued creative growth of Pixar, and even a few non-animated films that proved live-action entertainment for kids still had life left in it. Here are the ten best family and animated films of the 2010s.
10. The Kid Who Would Be King (2019, Directed by Joe Cornish)
Joe Cornish's long-overdue return to directing resulted in the kind of kid-powered adventure film we haven't seen in a long time. The Kid Who Would Be King updates the King Arthur origin story for modern times, making a bullied young boy (Louis Ashbourne Serkis) and his friends the inheritors of Camelot's legacy. Cornish's movie is scrappy and funny, with the same sense of humor and genre knowledge from his great Attack the Block, throwing in extra heart and fun. Read our full review.
9. Frozen (2013, Directed by Chris Buck and Jennifer Lee)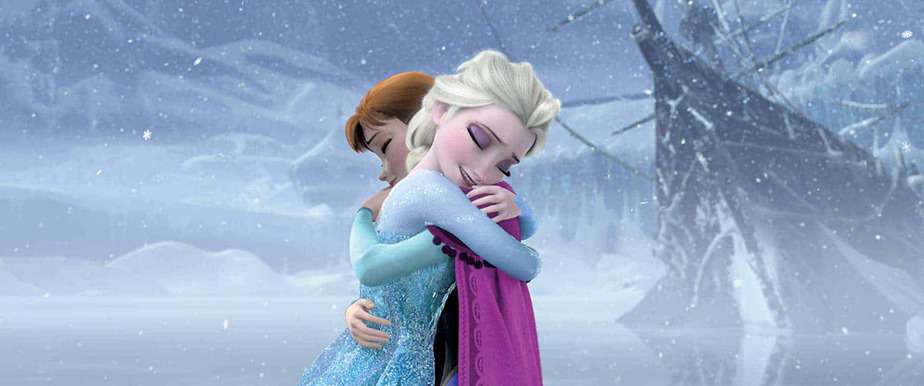 This was Frozen's decade. We were all just living in it. It's impossible to create a list of the best family and animated films of the decade without at least acknowledging the zeitgeist-y power of "Let it Go." But there's also a lot to be said about the rest of Frozen, including the way it puts the most weight on the relationship between Elsa and Anna, rather than its romantic pairings. There's also the impressive songs from Broadway vets Robert Lopez and Kristen Anderson-Lopez. And not just in the movie's biggest song, but in all of its scores, throwing in funny asides and weird in-jokes. Not everything about Frozen makes complete sense, but what works about the movie works so well that it more than makes up for those shortcomings.
8. Tangled (2010, Directed by Byron Howard and Nathan Greno)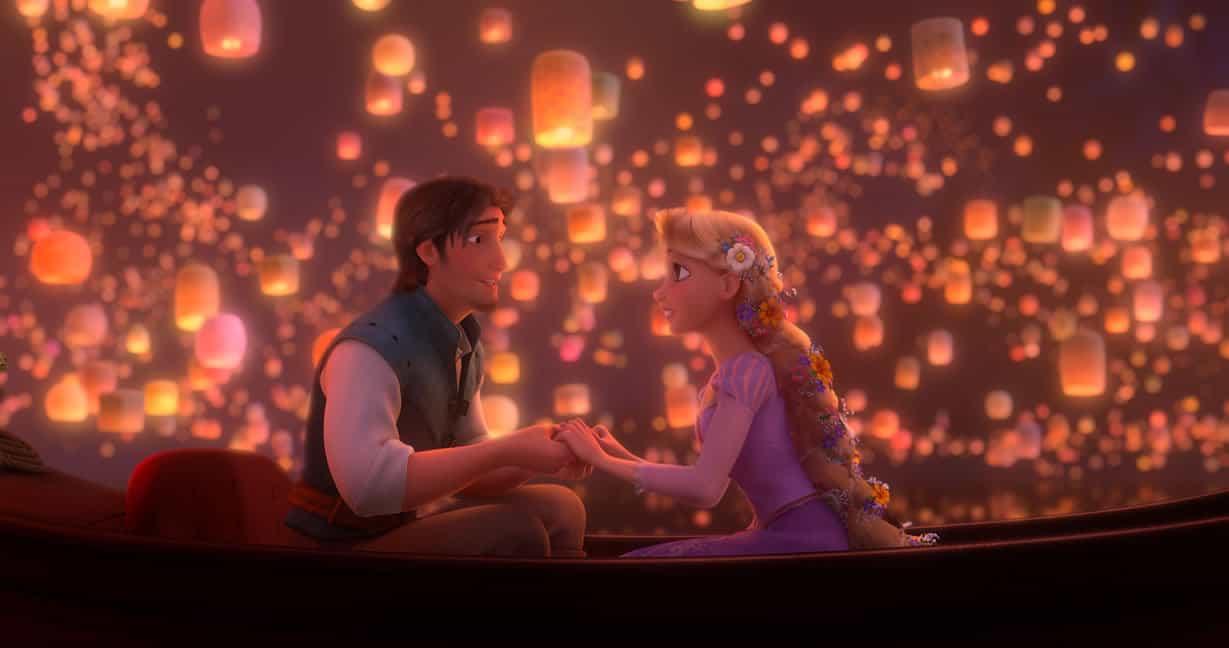 In the ongoing debate of Tangled versus Frozen, Elsa and Anna might be more popular, but Rapunzel is infinitely cooler. Tangled has superior plotting and character choices that are better explained than some of the odder parts of Frozen. It's also got better music, with Alan Menken's legendary lyrical brilliance and dark humor just barely edging out the (still very good) work of Robert Lopez and Kristen Anderson-Lopez. It has wider appeal, pulling in fans of princess stories and swashbuckling adventure alike. It's just… better.
7. Wreck-It Ralph (2012, Directed by Rich Moore)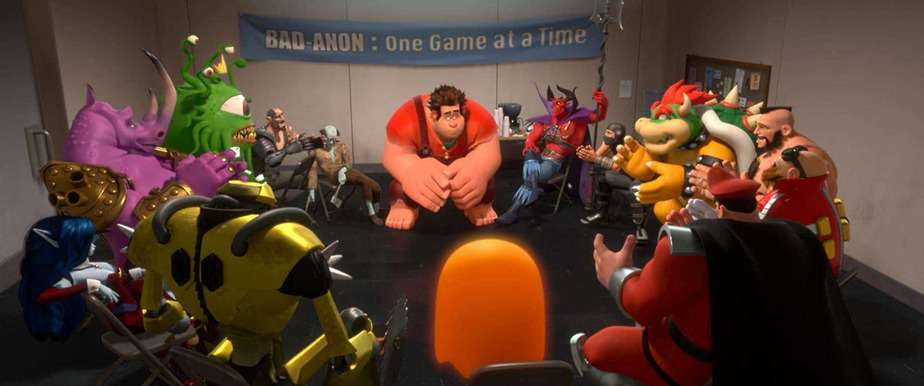 Wreck-It Ralph's creative vision is delightful and creative, bringing together established characters and in-jokes as well as new ideas and a touching story about outsiders banding together. It also makes excellent use of its voice cast: Sarah Silverman, John C. Reilly, Jane Lynch, and Jack McBrayer were all born for each of their roles. Veteran voice actor Alan Tudyk all but disappears into his role. Wreck-It Ralph's varied animation styles, clever world-building, and thoughtful creation show through in every moment.
6. ParaNorman (2012, Directed by Chris Butler and Sam Fell)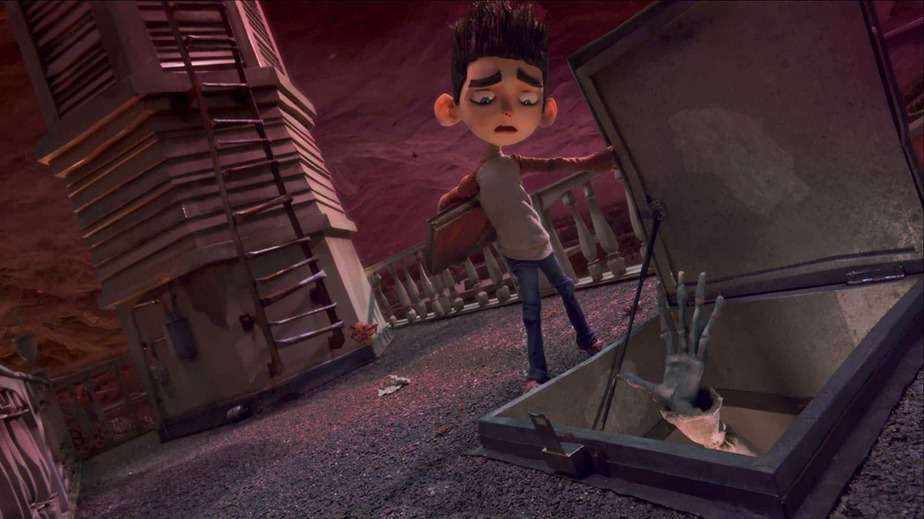 Animation company Laika established itself in 2009 with the Neil Gaiman adaptation Coraline, but really came into its own with 2012's ParaNorman. The horror-inspired stop-motion adventure follows the quiet, monster movie-loving Norman, who has the unique ability to see and communicate with ghosts. This talent comes in handy when a centuries-old witch's curse comes to fruition, and Norman must find the ghost of the witch and stop her from destroying his home. ParaNorman is a clever homage to classic horror movies, and a sensitive story about how it feels to be misunderstood. It also builds on the impressive visual precedent set up by Coraline, showing off incredible practical effects and detailed character work.
5. Spider-Man: Into the Spider-Verse (2018, Directed by Peter Ramsey, Bob Persichetti, and Rodney Rothman)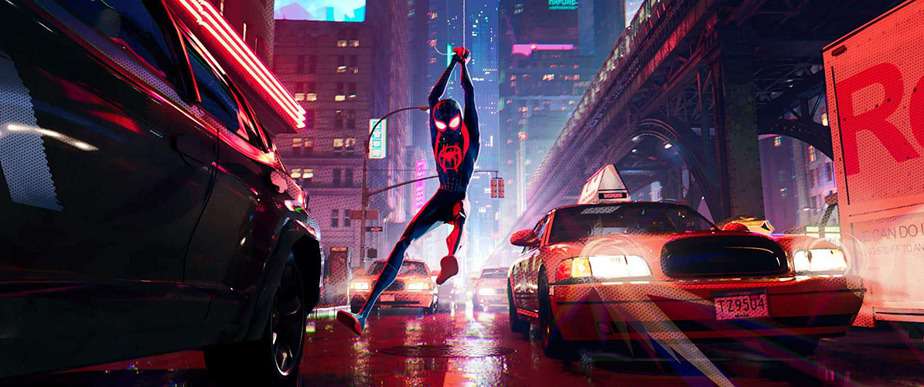 Spider-Man: Into the Spider-Verse deserves recognition for a variety of reasons. First, there's its stunning visual style, employing computer animation that mimics the feeling of reading a comic book. There's its incredible cast of characters: kid genius and fan-favorite Miles Morales, finally getting his big-screen due; Jake Johnson's schlubby alt-universe Peter Parker; anime-inspired Peni Parker; badass drummer Spider-Gwen; John Mulaney's perpetually moist Spider-Ham; and last but not least, Nicolas Cage's hilariously dark Spider-Man Noir. Into the Spider-Verse is a kid in a sandbox, telling the craziest story and somehow making everything work. It's a thrill to experience.
4. Toy Story 3 & 4 (2010 and 2019, Directed by Lee Unkrich and Josh Cooley)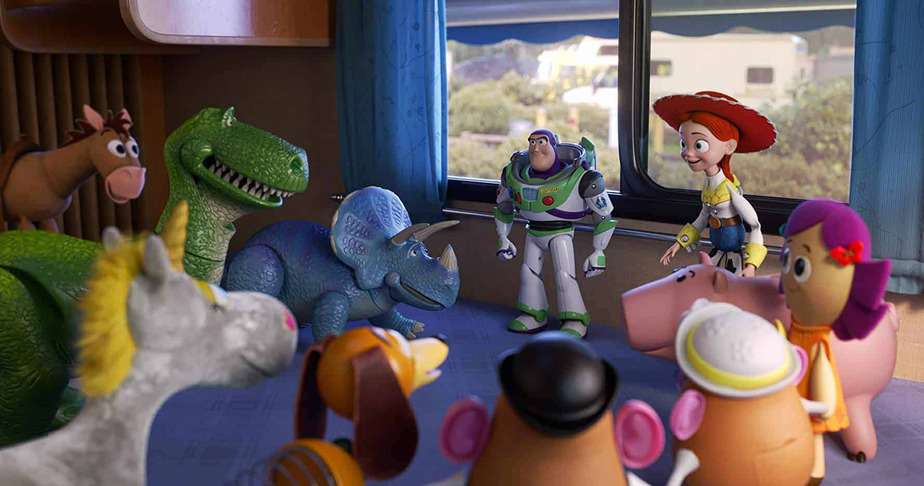 This decade gave us two new Toy Story movies, each of them providing fascinating new adventures for Woody, Buzz, and their friends, and each one growing alongside audiences who started watching the series as children in the mid-90s. Toy Story 3 followed our favorite cinematic through a seismic change as they went from Andy's house, to daycare and, finally, to a new home with a new kid. Toy Story 4 followed even further, asking audiences to consider the smaller personal developments that such a change makes in each of us. What seemed like a fitting end in Toy Story 3 was given an even more satisfying coda in Toy Story 4, giving audiences a valuable story they didn't know they needed.
3. Inside Out (2015, Directed by Pete Docter)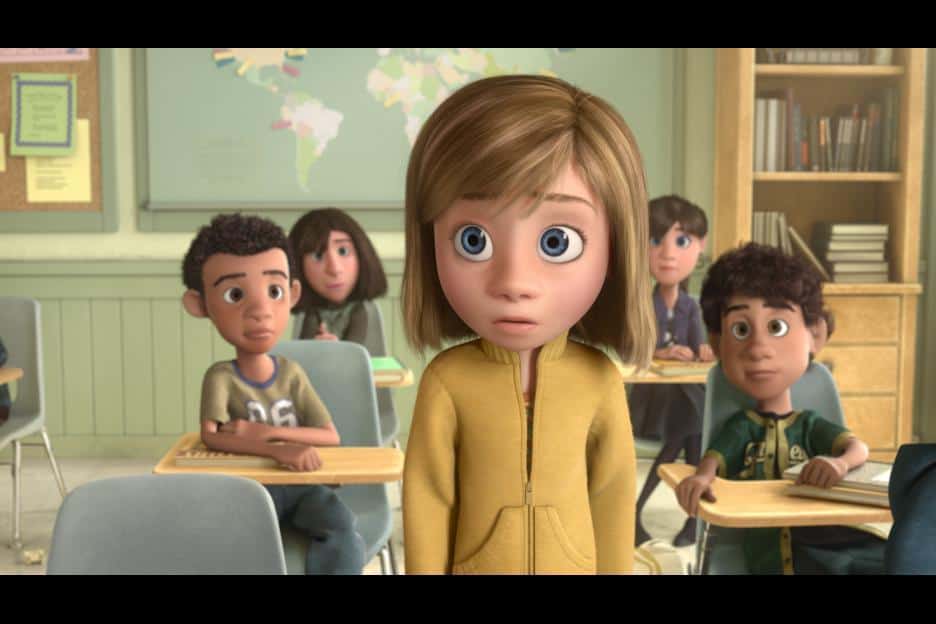 Inside Out is a children's movie about empathy and vulnerability. Let that sink in for a moment. For all its joyful creativity, Pixar's film about the literal interior lives we live addresses the tough emotional changes that come with growing up. More importantly, Pete Docter's amazing movie also suggests that everyone we meet has their own complex network of emotions, memories, and informed experiences powering them. Inside Out advocates for emotional honesty, but it asks us to think about the complexities of others as well.
2. Coco (2017, Directed by Lee Unkrich and Adrian Molina)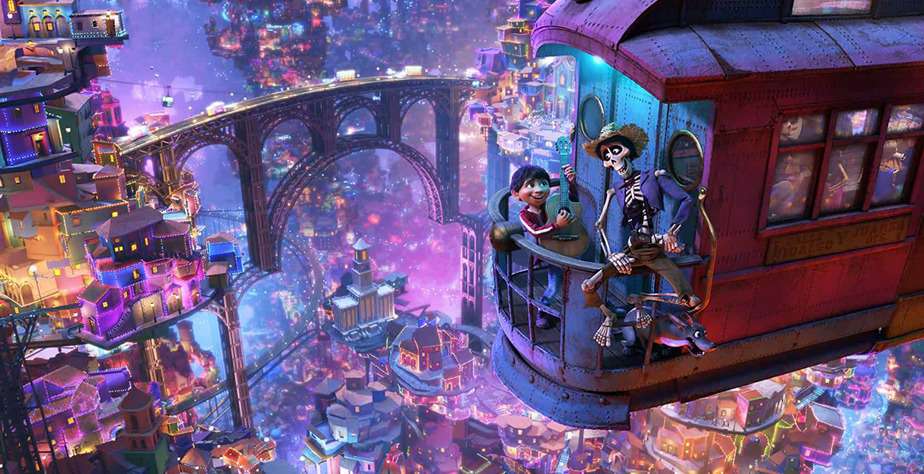 Like Inside Out, Coco is a little more emotionally mature than Pixar's other films. Its cultural background gives it even more complexity, giving Latinx audiences loving representation. It also provides other audiences with a story they can identify with and be wowed by, even if it doesn't reflect their experience. Like ParaNorman, Coco also explores themes many other children's films don't even bother touching—namely death, legacy, and memory. It approaches these subjects from an affirming perspective, however, exploring the afterlife as vibrant and colorful, and the memories of those we lose as precious. It's a beautiful movie through and through.
1. Paddington 1 & 2 (2014 and 2018, Directed by Paul King)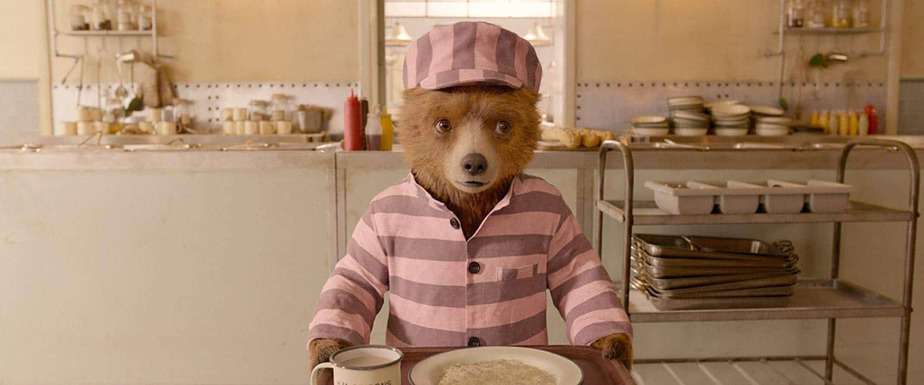 Paul King's delightful Paddington movies deserve a spot not just among the best family films of the decade, but the best films, period. They're sweet and heartwarming, but also consistently tightly written, well-acted, and gorgeously designed. King's background directing episodes of the British cult TV show The Mighty Boosh has served him extremely well. He provides the movies with a broad sense of playfulness and explores what's visually possible. The Paddington movies owe artistic debts to Jean-Pierre Jeunet, Terry Gilliam, and Wes Anderson, among others—which is a major compliment for family films based on a beloved literary character. They have also given us outstanding career performances from Hugh Grant, Hugh Bonneville, Nicole Kidman, and Brendan Gleeson, just to name a few. The existence and perfection of these two films feel nothing short of miraculous.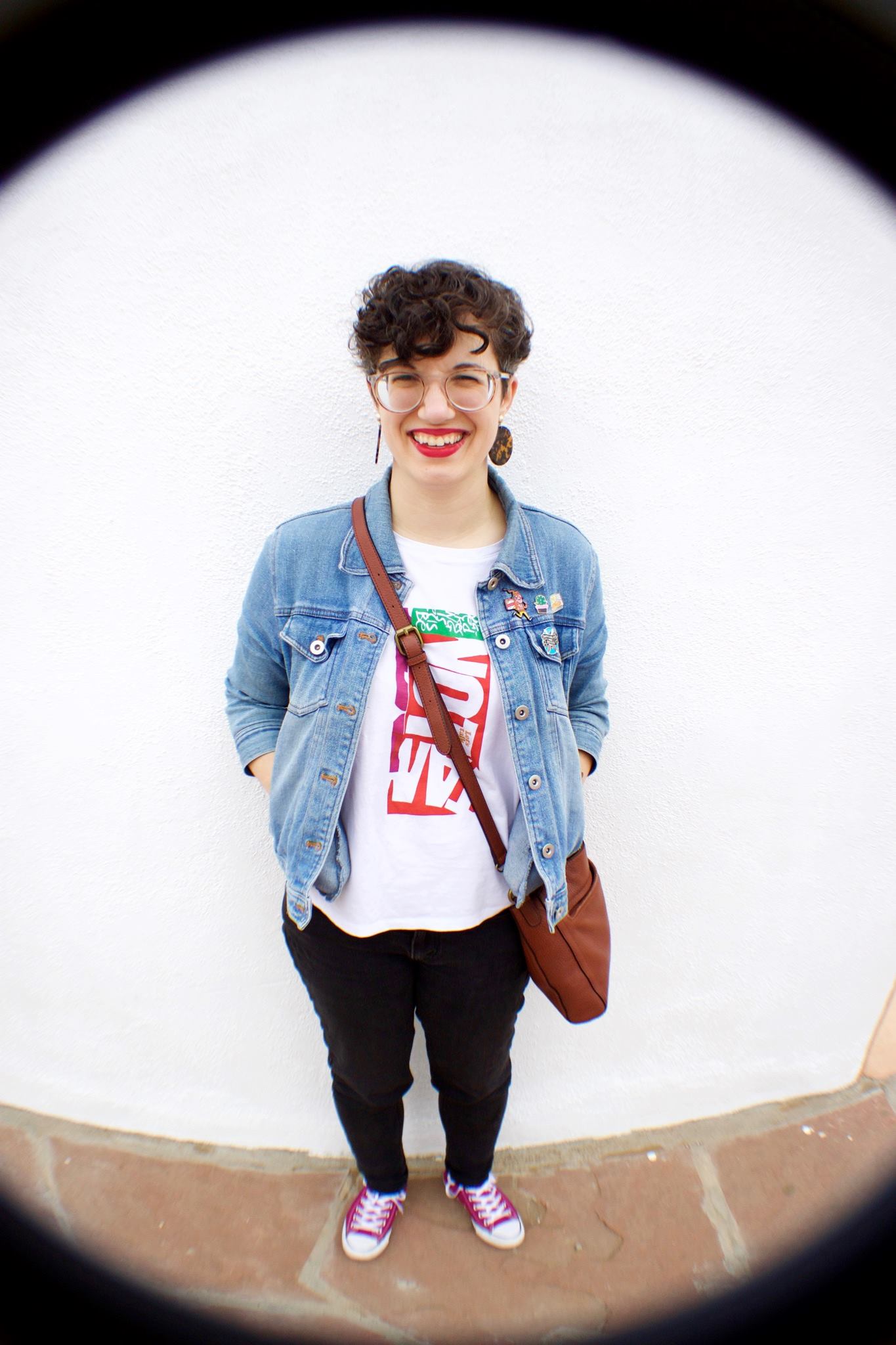 Abby Olcese
Abby Olcese is a writer and film critic. She loves the Midwest, movies, comics, and her cat, Buster.