After careful research and review, we've curated this list of the top 10 best CBD capsules for 2020.
While selecting the overall winner was tough with so many options available, we can clearly say that Joy Organics Premium CBD Softgels took the top spot. The unique nanoemulsion technology used in the formulation of their CBD softgels sets them apart from the competition by increasing the bioavailability so you end up absorbing the maximum amount of CBD per dose.
CBD capsules and softgels have become increasingly popular among consumers as companies expand their product repertoires beyond the classic forms of CBD consumption such as vape pens, gummies, and oils. While they may be relatively new, CBD capsules provide a number of benefits that you may find work well for your lifestyle.
Why Choose CBD Capsules?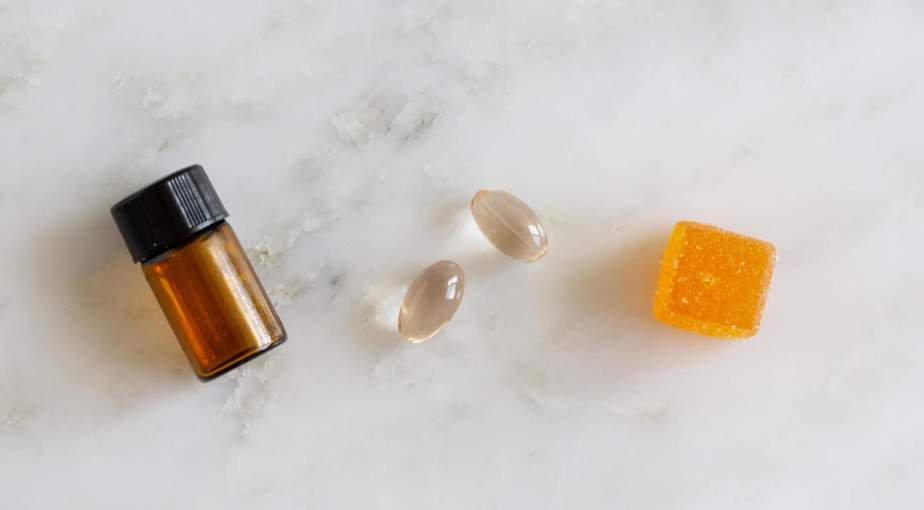 CBD capsules and softgels are often grouped together, like in this review, because they are very similar at first glance. Capsules are made from two pieces that interlock into a cylindrical shape. Many supplements come in capsule form because the herb or natural plant can be easily ground down and incorporated into the capsule.
Capsules can also contain liquids, such as CBD oil. What makes them different from softgels is that you can open them and mix the ingredients in with your food or drink, which can be a convenient option. On the other hand, softgels are not meant to come apart and were made to contain liquid ingredients. Softgels are known to have a longer, more stable shelf life although they are best kept in a cool, dry environment.
Both capsules and softgels are great delivery methods for CBD because they are easy to use, discreet, and provide a consistent dose. There is no mess from oil bottles or confusion around dosing because taking CBD capsules is just as easy as taking any other supplement.
If you want to keep a consistent routine with dosing, taking CBD capsules with your daily supplements couldn't be easier, since you just add them into your pre-existing schedule. Keep in mind that CBD does interact with certain prescription drugs, making them stronger or less effective. Talk with your doctor prior to adding CBD capsules to your daily regimen to be on the safe side.
Methodology
Selecting the best CBD capsules requires a thorough understanding of what makes a high-quality product different from a low-quality one. Our methodology aims to include the most important factors that you'd need to consider when selecting CBD capsules.
Here is a list of the criteria we used to evaluate our top 10 best CBD capsules. In case you're curious about why these are important, we'll go over them in detail in the FAQ section below.
Hemp sourcing
Extraction method
Third-party testing
Transparency
Customer service
The Best CBD Capsules for 2020
Our CBD Library
How Do You Choose the Best CBD Capsules?
Hemp Sourcing
The best hemp comes from nutrient-rich soil that is cultivated with the most sustainable practices so you don't end up consuming unwanted pesticide and chemical residues.
While not all companies choose to use organically grown hemp, those that are committed to fostering wellbeing will opt to go this route. Since organic certification is hard and expensive to come by, some brands may choose to use words like "sustainable" or "ethical practices" to indicate that they support clean forms of farming.
Extraction Method
There are three main ways to extract hemp: solvent (alcohol or butane), CO2, or carrier oil. Of the three methods, most products on the market are extracted either via solvent or CO2 for maximum efficiency and purity.
CO2 extraction is considered the purest form since it leaves no toxic chemical residues or unwanted plant matter and is used to make the best CBD capsules. However, it is also the most expensive.
Solvent extraction is considered to be more harmful since there is a higher risk that chemicals may linger in the final product. Solvent extraction is popular but it also may strip the final product of terpenes and flavonoids, which may not matter for capsule consumption much.
Third-Party Testing
Since there is no federal regulation for CBD testing, it's important that when you're looking for the best CBD capsules that you choose a product that's been tested accordingly. There are companies that double and triple third-party test their products to ensure customers get exactly what they pay for.
Third-party testing guarantees you are getting exactly what's on the label and not falling for a scam.
Transparency and Customer Service
Transparency and great customer service go hand-in-hand because they are the building blocks on which brand loyalty is built. Without either, a company can easily blend into the background of the hundreds out there vying for your money. Quality products are important, but quality connections are just as necessary in the growing CBD industry where there are more questions than answers.
RAVE Recommends
If you still feel undecided about how to choose the best CBD capsules for you, don't worry. We've got you covered with three more brands we'd like to recognize in this review:
Lazarus Naturals: Capsules and Softgels: Lazarus offers 100mg full-spectrum softgels as well as a range of full-spectrum capsules and CBD isolate blends for relaxation and energy.
Pure Hemp Botanicals: Softgels: Ranging from 10mg CBD to 100mg CBD per softgel, Pure Hemp Botanicals products include something for everyone on the hemp spectrum.
Prima: The Daily Softgels: Organically grown broad-spectrum hemp is blended with turmeric, black pepper, and clove oil to create a therapeutic anti-inflammatory softgel for daily use. 15mg per softgel, 30 softgels per bottle.