Even the most seasoned snow sports fans can sometimes get it wrong when it comes to what to wear on (and off) the piste.
Weather is changeable, and also easy to misjudge, so being too hot, too cold, or having chilly feet is, unfortunately, all part of the game. Because of this, it's important to know what to wear for skiing and snowboarding.
But there are some steps you can take to ensure you stay toasty during your time on the mountain. Knowing the type of environment and keeping up to date with the weather reports is, of course, the very first thing you should do.
In addition, knowing exactly what to wear for skiing or snowboarding will also ensure you stay comfy and warm on the mountain, so you can focus on the most important thing: having fun!
Whether you ski, snowboard, or love anything snow-related, our guide to what to wear while skiing and snowboarding will have you covered.
What to Wear For Skiing and Snowboarding: A Few Tips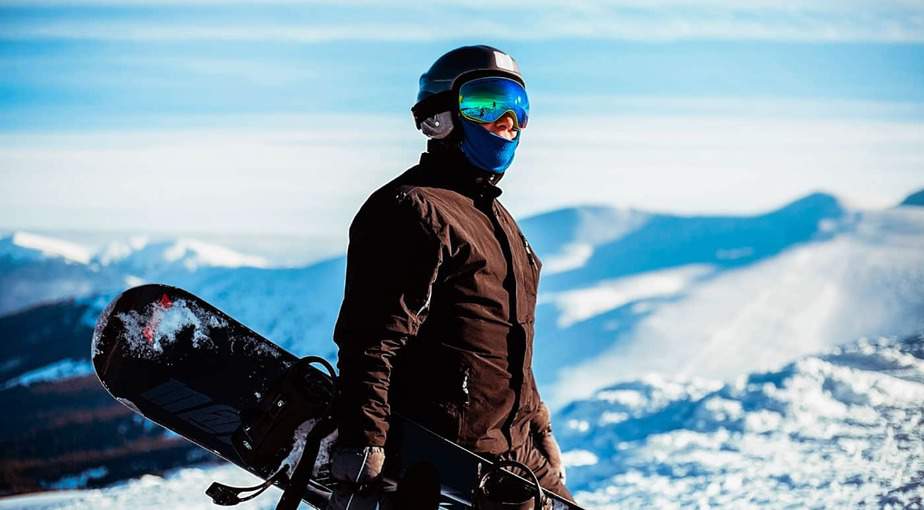 Layering, layering, layering: We cannot stress this enough! Wearing several layers is the key to comfort, and is the only way you'll stay warm if the weather gets cooler, and cool if the weather gets hotter.
Cotton is not your friend: We're all for natural materials, but snow and cotton just don't make a good pair. Cotton absorbs moisture, so snow, sweat, and melting ice will soak the cotton and feel wet against your skin. A whole day of skiing in wet clothes? That doesn't sound appealing!
Go for synthetic instead: Modern synthetic materials used in ski and snowboard attire are designed to keep moisture out, so you stay dry. Synthetics also allow your skin breath, so you don't get all hot and sweaty. Depending on the conditions you'll be skiing or snowboarding in, water-resistant products will also do fine.
Everybody is free (to wear sunscreen): Take the words of Baz Luhrman's inspiring song, Wear Sunscreen (which is worth a listen since we're here giving advice) very seriously. Even if the sky is deceivingly cloudy, those rays always make it through, and they are reflected and intensified by the snow. So, always wear your sunscreen. Always.
Put safety first: Use a helmet, and look for products that feature inbuilt Recco Reflectors, which help rescuers find people after an avalanche. Recco reflectors are passive, meaning they do not have batteries and don't have to be switched on. Many outdoor clothes manufacturers place a reflector in one jacket sleeve, and one in the opposing side trouser leg. It's best to take these precautions even if you're an expert skier. If anything goes wrong, you want to make it easy to be found.
The Difference Between Dressing for Skiing and Snowboarding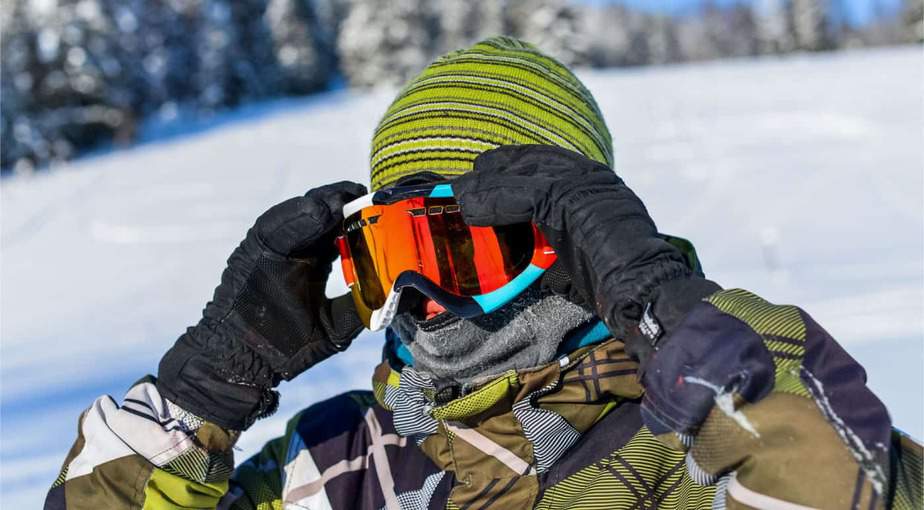 The same basic rules apply when deciding what to wear for skiing or snowboarding (layering, synthetic materials, and sunscreen, for example), but the outerwear does have some important differences. Ski clothes tend to be tighter and sleeker, partly because of skiing's heritage and focus on speed, and partly because you don't need the same range of movement as you do in snowboarding.
Snowboarding attire tends to be looser so you can move freely, and jackets are a bit longer than ski coats, to keep you warm while you're strapping on your board. As with jackets, snowboarding pants are loser and baggier to allow all the leg movements, which are a lot more subtle in skiing, and a lot more pronounced in snowboarding.
Of course, some of the differences also have a lot to do with fashion, and the two sports' different origins and cultures, but it's still a good idea to use ski clothes for skiing (you can choose baggier ski pants if you prefer) and snowboarding attire for snowboarding.
The Importance of Base Layers
One of the most important items of clothing is one that few people see: the humble base layer. This layer is the one that is in direct contact with your skin, and includes vests, long sleeve tops, or long johns. The goal of a base layer is to regulate your temperature so that you are dry and warm, but also not too hot and sweaty.
This means a good base layer must wick away moisture and dry quickly, so you have to be mindful of the material you go for (remember, no cotton). Some of the most popular materials are:
Merino Wool
Polyester
Polypropylene
Bamboo
Many tops and long johns combine two or more of these materials to create a base layer that will keep you warm, dry, and fresh.
"Fit" is another important factor to keep in mind: an ill-fitting, or badly designed, item of clothing will leave you chafed, cold, and wet during your day in the snow, and that's bound to take away from your fun.
The Importance of Outerwear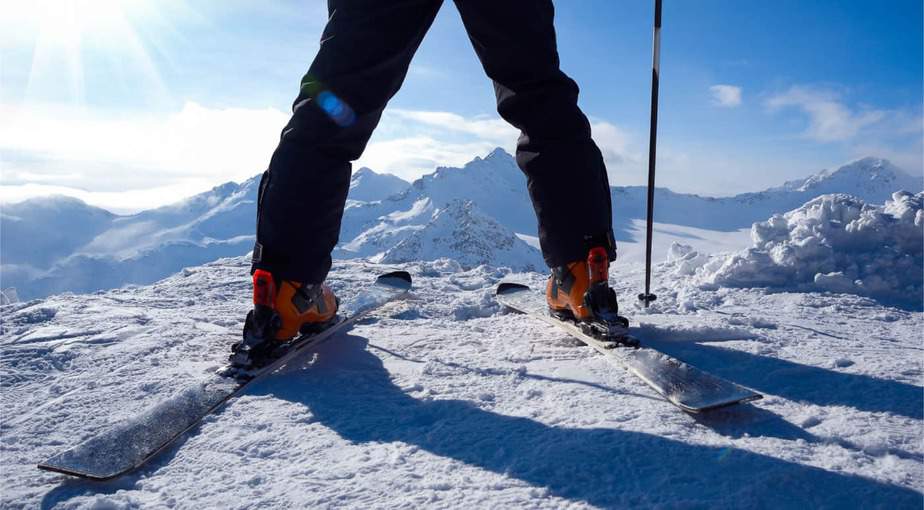 Skiing and Snowboarding Pants
When it comes to ski and snow pants, the choices out there are almost overwhelming, but, thankfully, there is a pair of pants for every type of skier and snowboarder (and on a budget).
Hardshell pants are among the most popular style of snow pants because they offer great weather protection and they're great at keeping snow and water out. If you need something very waterproof and windproof, these pants are a great choice.
Softshell ski pants are lightweight, flexible and breathable, but offer slightly inferior weather protection. They are great for skiing in resorts, and in dry conditions, and are perfect for a fun day out on the snow.
Insulated ski pants will keep you warm thanks to the built-in layer of synthetic, down, or fleece insulation they come with. Depending on the conditions you'll be riding in, you can choose from categories ranging from "Slightly Warmer" to "Warmest."
Bibs cover your torso and lower back with waterproof and windproof material, so your whole body is protected from snow and ice, and is kept warm and dry. A good bib will still allow you to move freely, so don't fret. But there is one downside for women: going to the toilet in a bib is just that bit harder.
What to Look for in Skiing and Snowboarding Pants
Waterproofing is pretty important when it comes to being on snow. Most pants have a waterproof rating of between 5,000mm and 20,000mm (with the latter being the highest). Some high-end fabrics such as Gore-tex don't use these waterproof ratings, but are still good at keeping water out.
Mesh lined venting allows for temperature control and ventilation while you speed down the slopes. Many ski or snowboarding pants feature leg or thigh vents, but designs vary depending on the brand.
Gaiters are a fabric guard fitted at the bottom of your pants that stop snow and water from getting through to your leg.
Cargo pockets are great for keeping your essentials safe, such as your phone or that ever-important snack. If you're into backcountry skiing you'll need as much space as possible to store things, so zippered cargo pockets are essential.
Adjustable waists are a great little feature that will keep your pants up while you have fun in the snow (which, we dare to say, is quite important).
Recco Rescue Reflectors are an important safety feature, and an essential one if you tend to venture off-piste and into areas that may experience avalanches. They are not as strong as a rescue beacon, but are nonetheless a good safety measure.
Skiing and Snowboarding Jackets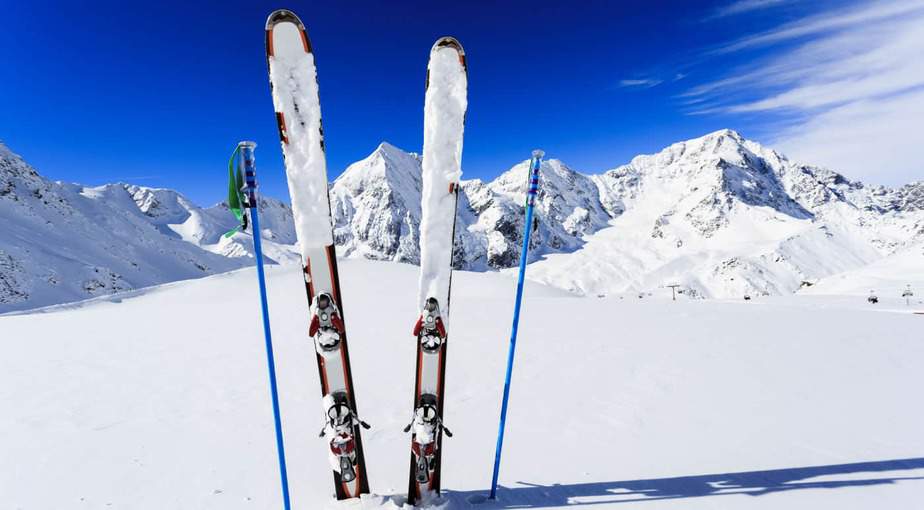 Just like pants, skiing and snowboarding jackets come in all kinds of designs, styles, and fits. However, all of them must have one thing in common: the ability to keep the cold and wet out, while allowing heat and sweat to escape without clinging to you.
There are lots of different types of skiing and snowboard jackets, so make sure you know what you're looking for in regards of what to wear for skiing and snowboarding before you make any purchases! Here are the most common models:
Shell Jackets: A simple outer layer protects you from cold wind, water, and snow, but it does not have inbuilt insulation. Keeping warm is mostly up to you and the base layers you choose to wear underneath. Shell jackets give you the freedom to layer up or down if the weather changes.
Insulated Jackets: These jackets keep you warm at all times (especially on those freezing chairlift rides) thanks to a strong layer of insulation. The insulation can be either made of down, which is warm and not too bulky, or synthetic alternatives, which are usually cheaper and more water-resistant.
3-in-1 Jackets: Great for the most undecided among us, 3-in-1 jackets basically transform into a different garment depending on your needs. On hot days, you can detach the inner insulation layer and just use the shell, but you can easily re-attach this on colder days. You can also use the insulation layer as a fleece après-ski.
What to Look for in Skiing and Snowboarding Jackets
Waterproofing and breathability are arguably two of the most important qualities to look for in any snow attire. The level of waterproofing is measured the same as it is in pants, but goes up to 28,000mm, while breathability is rated in grams with 5,000g being low and 20,000g or more being very breathable. Here are a few products you will want to keep in mind:
Moisture-wicking fabrics dry quickly and disperse moisture, so they are great when used in snow jacket linings or insulation.
Powder skirts, which are elasticated bands inside the jacket, tighten over ski pants and prevent snow and water from getting into your clothes. Some jackets come with a powder skirt, while others come with an inbuilt popper, so you can attach your own.
Sealed seams are seams that are not just stitched, but they are also taped on the inside, which works better at keeping snow and water out.
Ventilation systems are designed to keep you cool and free of icky, and unwanted, sweat. Most skiing and snowboard jackets feature underarm vents, which allow hot air to escape while allowing cool air in, keeping you comfy no matter how hard you hit the slopes.
Pockets are a great feature on jackets too for obvious reasons, and many are specifically designed for the gadgets you are most likely to have with you, from lift passes to headphones and goggles.
Accessories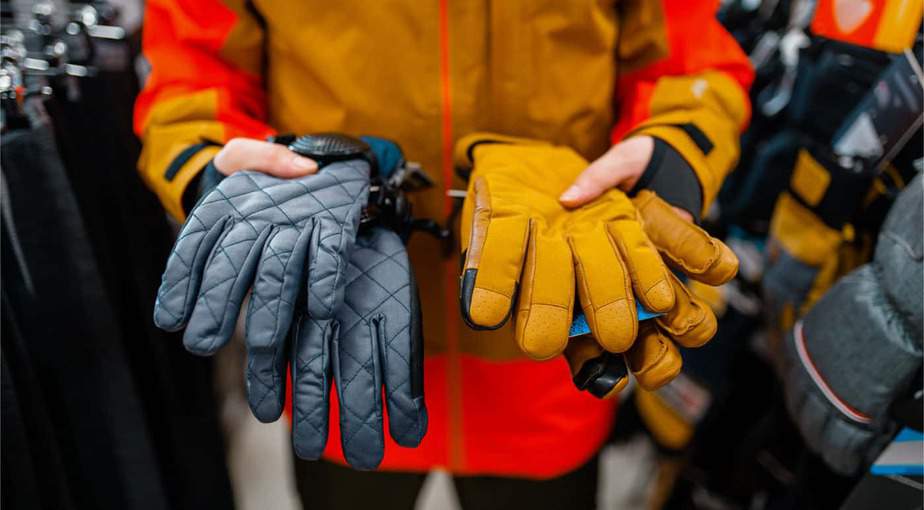 As with most things, attention to detail can make a whole lot of difference. Even if you choose the best snow pants and snow jacket, but forget to pack goggles or sunscreen, we're pretty sure you're not going to have a good time! So here are some essential accessories:
Helmet: As always, put safety first. You might be a pro, but that won't save you from a bump to the head if you do fall (and let's face it, we all do). As a rule, you should always wear a helmet while skiing or snowboarding, so make sure you invest in a good one which fits your snuggly.
Gloves and Mittens: Skiing or snowboarding with bare hands is never an option, so make sure never to leave these important items behind! Mittens are usually warmer than gloves, but you might find them a bit cumbersome. If they are designed well, though, it shouldn't take long for you to get used to them.
Goggles or Sunglasses: Just like gloves and mittens, good eyewear is essential to you having a good time on the snow. Goggles are an especially great choice, since they protect your eyes from wind and ice. Make sure you try your goggles on with your helmet, as this might affect the fit.
Balaclava or Neck Gaiter: These face and neck warmers are great for those days of freezing cold and cutting wind. They'll do a great job preventing the cold breeze from blowing down your neck and biting at your cheeks.
The Bottom Line
Choosing what to wear for a day out on the snow can be a challenge, and the consequences of getting it wrong can go from "just a bit annoying" to actually quite dangerous. So, make sure you read our guide, and stick to a few simple rules — layers, layers, and layers (if you can only remember one rule, this should be it), synthetic materials, sunscreen, gloves and hats, and a helmet should all be high on your packing checklist.
Just remember, if you're thinking of cutting corners, being cold and wet on the slopes is just no fun.

Trevor Reilly
Trevor Reilly is a freestyle skier who competes internationally for the United States. He competes in dual moguls and moguls. He represents the Park City Ski And Snowboard Club.