We get it. You've got work to do, so we won't take up any more of your valuable time.
If you're looking for the best work boot, look no further than the Gritstone Work Boot from Danner. These 100% leather work boots are triple-stitched for superior fit and added protection — perfect for working in all sorts of rough conditions. But, if you can spare the time, there are some other notable work boots worth mentioning in our list of the ten best work boots.
The right work boots can make the difference between a job well done and a job no fun. But just like how no two jobs are the same, no two pairs for work boots are right for every job — or foot!
You work hard all day, so you don't need buying a new pair of work boots to be a whole lot harder than it should be. Don't worry — we're here for you. This ranking will make finding a new pair of work boots nice and easy.
So give your feet a break, they deserve it, and buy a new pair of work boots from RAVE Reviews' ranking of the ten best work boots.
The Work Boots We RAVE About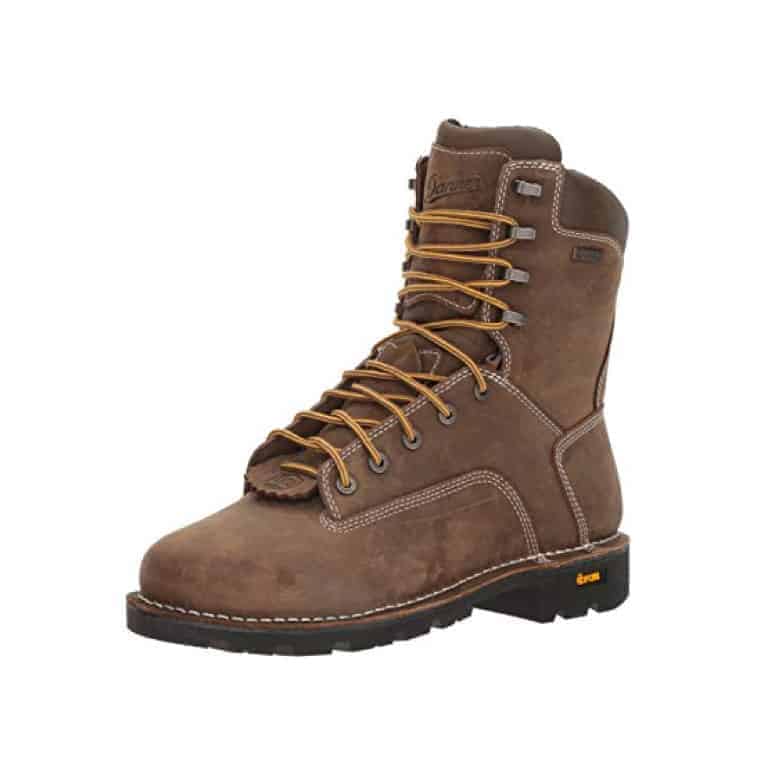 Best Work Boot for Men
Danner Men's Gritstone Work Boot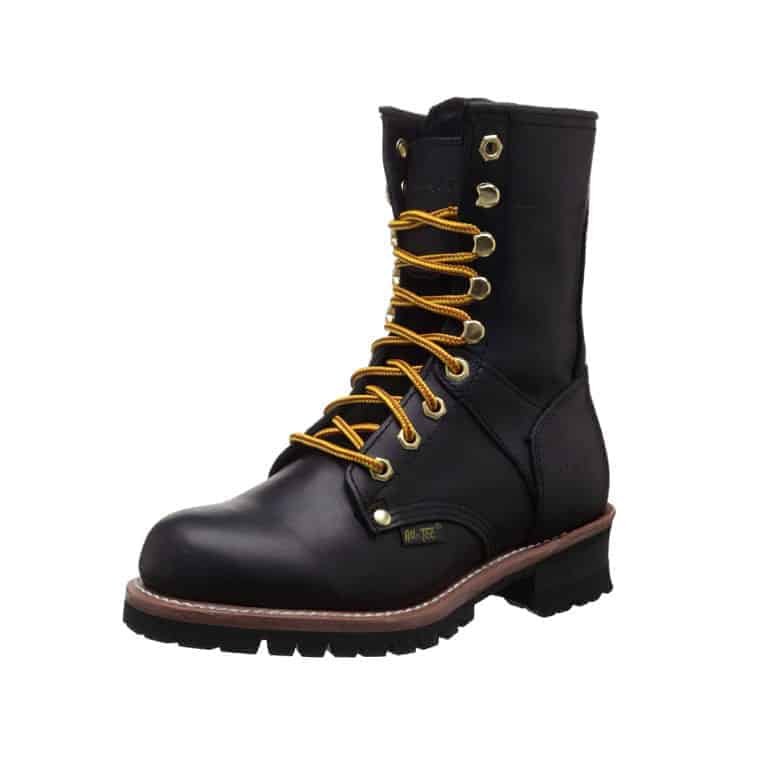 Best Work Boot for Women
AdTec Women's Logger Work Boot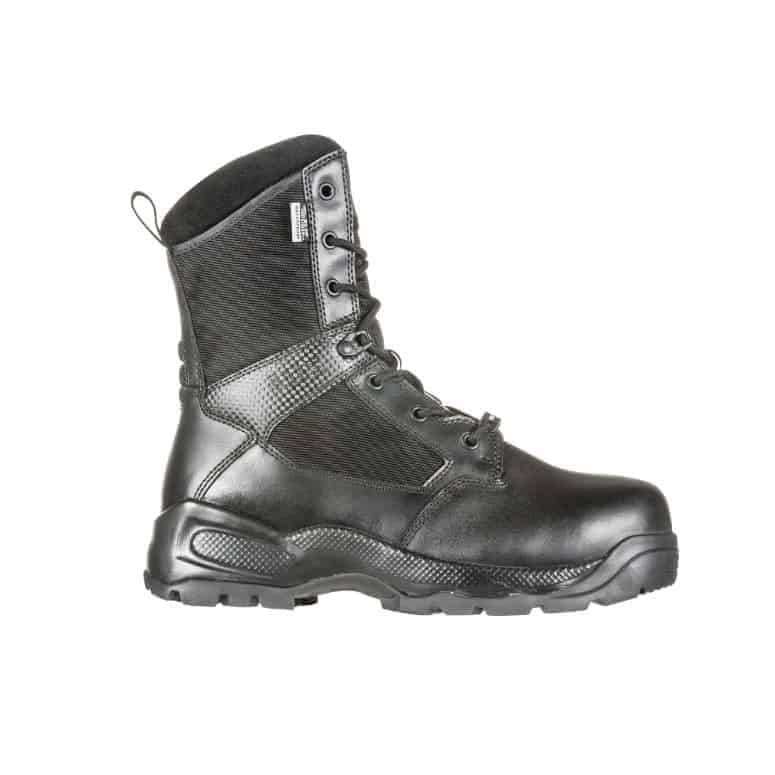 Best New Work Boot Brand
5.11 Tactical A.T. A. C. 8″ SHIELD BOOT
How to Find the Best Work Boots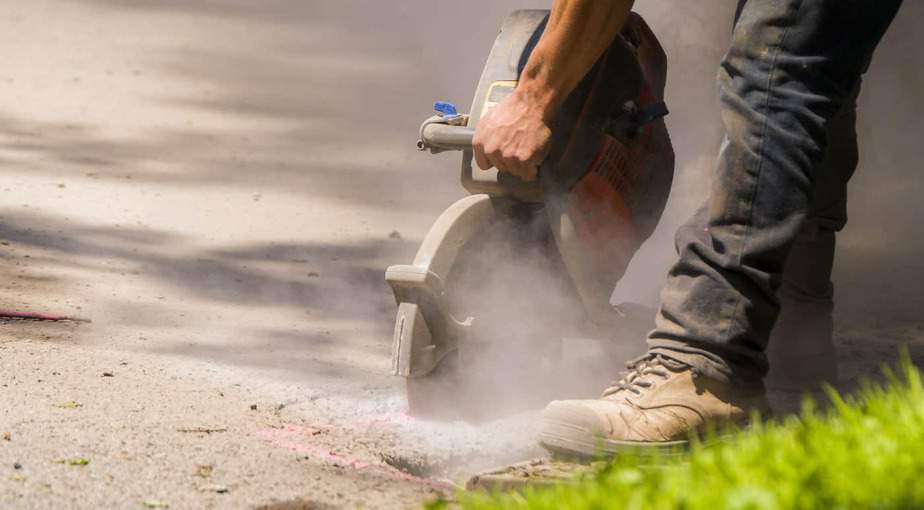 Besides trying on a whole bunch of work boots, how else can you find the right pair?
Here are a few things to keep in mind:
The first thing to consider before buying a new pair of work boots is what kind of climate do you work in: hot, cold, or variable?
This is important because if you work in a warmer climate, you'll want a less insulated boot. Colder climate? Better insulated.
Next, what kind of toe protection do you need in your work boots?
There may even be specific kinds of safety toes required for your line of work. To find out more, check with ASTM, the American Society for Testing and Materials.
In the meantime, here are three common kinds of toe protection.
Most people probably think steel-reinforced toe protection when they think of work boots.
On the plus side, a steel-reinforced toe will help keep your little piggies from singing wee wee wee all the way home.
But issues with steel-toed work boots can arise, especially on worksites with metal detectors or magnets.
In addition, steel conducts temperature. So steel-toed work boots will be warmer in the summer, and colder in the winter.
Another common kind of toe protection is made from aluminum.
As strong as steel, aluminum-toed work boots will be thicker than steel-toed boots.
Then again, aluminum doesn't conduct temperature like steel, so aluminum-toed boots will provide better climate control in all sorts of weather.
Typically made from kevlar, plastic, or carbon fiber, composite-toe boots are probably your best choice in toe protection.
The reason being is, they're as strong as steel, but with better climate control in hot and cold weather.
Finding Your "Sole Mate"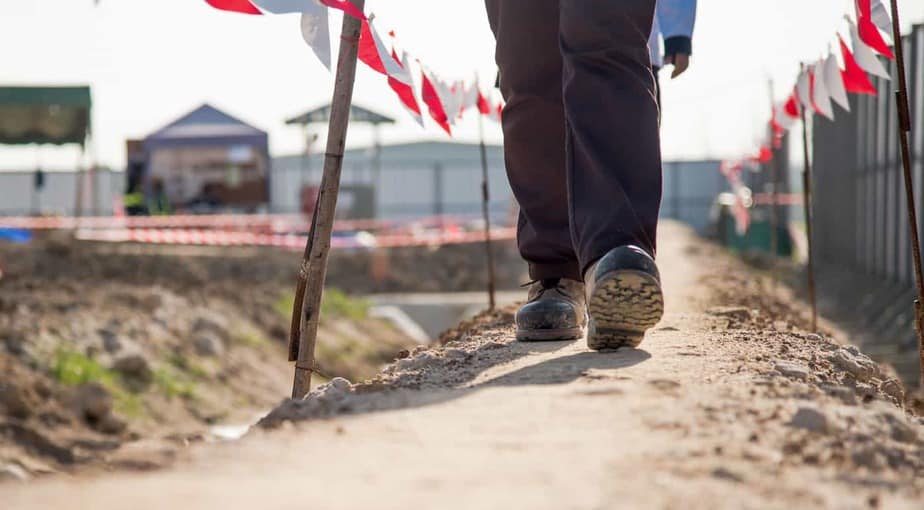 Next, let's talk about the sole of your boots — not only what it's made out of, but how the sole is attached.
This can make a big difference in the durability of your boot, as well as how well they fit the kind of work you do.
Climb a lot at work? Then look for a boot with ladder tread
Or do work outdoors in all sorts of different terrain? If so, then look for a boot with deeper tread to keep you stable no matter where you're working.
But what should your sole be made out of?
Rubber is the most common material from which work boot outsoles are made.
There's no particular kind of rubber that's better than another, so try a few, and when you find one you like — stick with it!
Thermo Polyurethane (TPU)
TPU outsoles may give you better grip than a rubber outsole. In addition, they're a lot lighter.
Boot Construction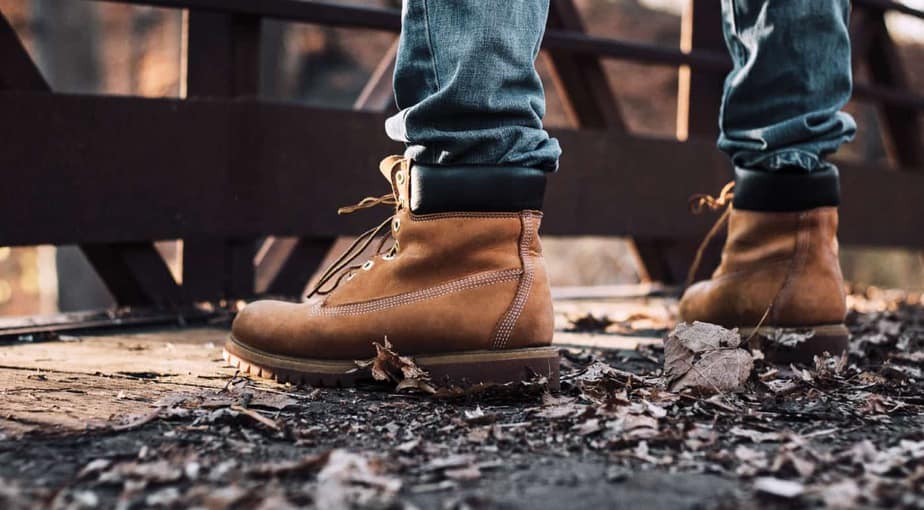 Next, let's look at boot construction, a big factor in the safety, comfort, versatility of your new work boots.
Cement construction means the sole of your new boots will be cemented directly to the upper portion of the boot.
A pro to this kind of construction is that your boots will be lighter, but when the sole wears out it can't be replaced, costing you more money down the line.
Welted constructed boots, on the other hand, can be repaired easily, since the sole is stitched directly to the boot, and what can be stitched can always be unstitched.
Boot Fit
Of course, the best way to buy a new pair of work boots is to try on a few pairs. Here are some pointers for getting a good fit.
Feet swell, so try on work boots in the afternoon or evening.
Bring your favorite (or just thickest) pair of work socks before trying on a pair of work boots. Different work socks can greatly affect fit and comfort.
Don't evaluate the comfort of a particular pair of boots without lacing them up and walking around in them as much as possible.
Need a metatarsal guard? Metatarsal guards stretch the length of your boot. And if you work around high temperatures, you'll want a pair of boots with metatarsal guards.
Be sure to follow the care instructions to ensure the longevity of your new boots!
Got an idea of the kind of work boots you're looking for? Good. The only thing left to do is buy new work boots from ten of the very best.
Methodology
When researching this ranking of the ten best work boots, RAVE Reviews consulted with professionals that rely on work boots to make a living. We also triangulated similar rankings from trusted and reputable sources all over the internet.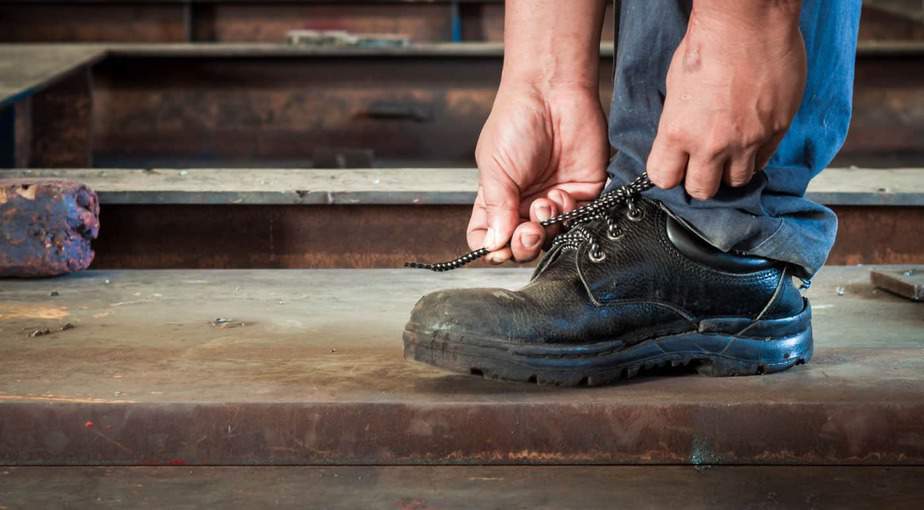 In doing so, we considered the following:
Toe protection
Construction
Sole
Insulation
Extra features, like metatarsal guards.
We also kept in mind:
Price
Ease of care
Durability
Versatility in a variety of work climates
We feel this criteria produced the best possible results. In other words, we did the hard work for you. The left thing left to do is buy yourself a pair of the best work boots.
The Best Work Boots
1
Danner Men's Gritstone Work Boot
RAVE Reviews' pick for the best overall work boot is Danner Gritstone.
What we liked most about these boots, for the price, is that they're specially designed to reduce weight, and improve durability — the right boot if you work outdoors in rough conditions.
Other things these 100% leather boots have going for them  (and that's a lot) is a synthetic sole, a shaft measuring approximately 8″ from arch, and a heel measuring heel measures approximately 1.25″.
The platform measures approximately 0.5 inches. They're also triple-stitched for superior fit and protection. The Danner Dry waterproof protection will keep your feet dry on the job, no matter what's happening with the weather, while added comfort is provided by the Ortholite footbed.
Most of all, the reason these boots took top honors in our ranking is the lightweight Bi-Fit integrated shank system, which increases rigidity in the heel while also allowing flexibility in the forefoot.
One drawback is that these boots don't come with a safety toe, but there are alloy toe options available.
Pros
Triple-stitched
Waterproof protection
Bi-Fit integrated shank system
Cons
No safety toe
Pricey
Requires breaking in
2
AdTec Women's Logger Work Boot
A close second in our ranking of the ten best work boots are the women's Logger Work Boot from Adtec. These boots are also our pick for best work boot for women.
What caught our attention about these 100%, full-grain oiled leather boots is the Goodyear welt construction, and the oil resistant lug sole made from rubber providing great grip in slippery conditions.
The shaft measures approximately 7.75″ from arch,  the heel measures approximately 1.5″, and the platform measures approximately 0.5 inches.
Again, there's no safety toe option in these boots, a definite drawback, and some consumers report the need to add an insole for comfort.
Pros
Goodyear welt construction
Oil resistant lug sole
Good for wide feet
Cons
No safety toe
Insole sometimes required
Tread may wear quickly
3
5.11 Tactical A.T. A. C. 8″ SHIELD BOOT
At RAVE Reviews we always like to give a little extra attention to new brands in the market, and our pick for best new work boot brand goes to 5.11 Tactical.
Made from full-grain leather, there's a lot to like about their 8" shield boot, so we'll start with the ASTM F2413-11 certified safety toe, the waterproof, breathable, BBP-resistant lining, and the 5.11 shock mitigation system side-zip.
There's also a cushioned Ortholite insole to keep your feet comfortable, as well as a puncture-resistant midsole board for those extra rugged working conditions.
The shank is non-metallic, and you'll keep your footing with an oil and slip resistant outsole. The heel is semi-rigid, with a reinforced toe. There's also a covert tactical pocket, YKK zippers, and sausage laces.
What gave us pause about these boots are reports of durability issues with the leather, as well as zipper issues.
Pros
Safety toe
BBP-resistant lining
Ortholite insole
Cons
Leather durability issues
Zipper issues
Not great for wide feet
4
Wolverine Nation Durashocks Carbonmax Boots
Next in our ranking are the The Wolverine Durashocks® CarbonMax work boots.
What set these boots apart for us is the premium, waterproof, full grain leather upper. For a secure fit, there's also a lace-up system with sturdy fabric laces and sturdy metal hardware.
DuraShocks comfort technology absorbs shock, providing excellent underfoot support. And durability comes from the direct-attach construction. There's also a breathable waterproof membrane with moisture-wicking mesh lining.
In addition, there's a removable, dual-density PU footbed, an advanced comfort PU midsole, and a Nylon shank for lightweight stability. While the reinforced heel counter adds even more stability.
The DuraShocks TPU outsole has a pronounced lug pattern providing optimum excellent slip and high abrasion resistance, while the CarbonMAX nanotechnology safety toe meets ASTM safety standards.
Pros
DuraShocks comfort tech
Dual-density PU footbed
Nylon shank
Cons
Insulated — extra warm
Snug fit
No padded collar
5
Red Wing Heritage Roughneck Boot
Taking the fifth spot is Red Wing's Heritage Roughneck Boot.
What helped these boots place in our top five is the combination of welt and cement construction, ensuring durability, while the EVA midsole adds extra comfort.
There's also a Vibram lug outsole to provide grip and traction in all sorts of working conditions. The sole is synthetic, while the shaft of the boots measures approximately 6″ from arch, the heel approximately 1.5", and the platform approximately 0.75″, with a boot opening of approximately 12″ around.
Another definite plus to these boots is that the leather is water, stain and perspiration resistant, making cleaning and care extra convenient.
What contributed to these boots ranking fifth were reports of sizing issues from Red Wing, as well as a lack of insoles with purchase, particularly at this price.
Pros
Vibram lug outsole
Water, stain perspiration resistant
EVA midsole
Cons
Bit spendy
Sizing issues
No insoles, for price
6
Timberland PRO Pit Boss Steel-Toe Boot
The sixth boots in our ranking are the PRO Pit Boss Steel-toe Boot from Timberland.
These 100% leather steel toe boots have a rubber sole, and a shaft measuring about 5.5" from arch.
What we like about them in particular is that they meet ANSI (The American National Standards Institute) safety standards, with skip, oil, and abrasion resistant outsoles, a toe cap, and a padded top collar for comfort.
Speaking of comfort, the PRO 24/7 comfort suspension provides extra arch support and cushion, helping to reduce foot fatigue.
What we didn't like was they aren't waterproof, and issues reported with the heel seam causing blisters, as well as a cramped toe box.
Pros
Meets ANSI safety standards
Comfort suspension
Abrasion resistant outsoles
Cons
Blister issues
Not waterproof
Cramped toe
7
Filson Traveler Work Boot
Next in our ranking of the ten best work boots is the 8" Traveler Work Boot from Filson.
These boots are full-grain American leather, lighter than most, and requiring less break-in time.
There's a cushioned Christy Vibram sole, and a moderate, traditional arch and heel. We also liked the welted construction for a contoured fit.
What gave us pause when reviewing these boots was the price, ad well as reports of leather irregularities.
Nicely, these boots are easy to take care of — simply wipe or brush them off — and the welted construction means it's easy to replace the sole, keeping your boots useful for years.
Pros
Lighter leather
Vibram sole
Welted construction
Cons
Expensive
Leather irregularities
Made from imported material
8
Chippewa Apache Leather Boot
Next in our ranking of the ten best work boots comes from Chippewa.
Their 100% full-grain leather, mid-calf Apache boot has a vibram sole, and a vibram traction outsole, to keep you steady on your feet all day long.
The upper features pull tabs as well as a traditional lace entry to customize fit, while a fiberglass shank offers underfoot support.
For comfort, the cushioned Texon insole has a Poron foam cushion for antimicrobial protection, and a Cambrelle cover designed to wick moisture away.
In addition, Goodyear leather welt construction means these boots are durabile while also providing good lateral support.
What we also liked about these boots is there's a little style added to the usual look of a work boot,  embossed logo at shaft and American flag charm at laces, with additional contrast stripes.
What concerned us is no safety toe, and no insulation, as well as reports these boots are not great for slippery environments.
Pros
Vibram sole
Poron foam cushion
Fiberglass shank
Cons
No insulation
No safety toe
Top of foot pressure on incline
9
Caterpillar Men's Ergo Flexguard Boot
Next in our ranking are the only boots we reviewed that come with metatarsal guard, something that will be useful if you need one for your line of work, but will exclude these boots if you don't.
Nevertheless, these boots from Caterpillar are 100% leather with a rubber sole, and proprietary iTechnology construction creating superior durability and comfort.
There's also a full grain leather upper, and nylon mesh lining
In addition, the composite toe is ASTM compliant, and the boots are also ASTM compliant for electrical hazards.
Pros
Metatarsal guard
ASTM compliant
iTechnology construction
Cons
Lace holder issues
Inserts required
Guard not required for some jobs
Last in our ranking of the best work boots come from Hanwag Grunten.
The flexible, yet durable full grain leather boots have a compound insole, and Vibram Breithorn sole.
They're also double stitched, with a soft cuff.
You will pay up for these boots, a negative for sure, and they aren't insulated, meaning they're not a great choice if you work a lot in cold conditions.
They do run big, though, there's extra room for nice and thick wool socks.
Pros
Compound insole
Vibram Breithorn sole
Extra room for thick socks
Cons
Spendy
Sized large
No insulation
Related Rankings
Congrats! You're the proud parent of a brand new pair of work boots. Likely, you still have some questions. We have the answers.
How should work boots fit?
Worried about how well your new boots will fit? Here's how to tell.
Different pairs of socks great affect the feel and comfort of work boots.
Did you try on both boots?
Your two feet aren't exactly the same, and make sure you can walk around freely. Try out a few of the common motions you do at work on a daily basis.
When walking, you should feel the following:
No heel rub or slippage
An inch of toe room at all times
No pressure on the sides of your feet
Your toes should never slide against the front of the boot
In addition to moving around, slowly and carefully roll your ankle. How's the ankle support?
In addition, make sure there's nothing on the tongue of the boot that might cause irritation or chafing. When you slip the boot off, check your feet for any marks left behind by the boot. These can mean the boot is rubbing or applying too much pressure where it shouldn't be.
Pro tip: Once you buy a paid of new work boots, keep them comfortable and prevent blisters by lacing them up in the heel lock pattern. Here's how:
Lace your boots with the usual criss cross pattern, but stop before you get to the last eyelet
Thread the left lace through the top-left eyelet. Make sure the lace comes out on the inside of the shoe. Repeat on the right side. You should now have one loop on the right and one loop on the left.
Take left lace and insert it through the right loop. Repeat on the opposite side. Tighten.
How long should work boots last?
Work boots aren't cheap. So you'll want them to last a while. Of course, how long your new work boots last will depend a lot on how, and how often you use them.
But there are a few ways to extend the lifespan of your new investment.
The more you work in your boots, the quicker they'll wear out. Get a few pairs to change things up every once in awhile.
Again, the more you wear your boots, the more mileage you'll put on them. So if you're headed out to Buffalo Wild Wings, pick a different pair of shoes.
Regular cleaning is a great way to help extend the lifespan of your new boots. At the end of your work day, wash your boots with water, and let them air dry.
Just like the safety standards you follow on the work site, you should be just as careful with your boots.
Never submerge leather boots
Use cold water to clean them
Always air dry your boots
Never dry in a machine
Following this simple guideline will help avoid any unnecessary stress on your new boots, keeping you happy at work for as long as possible.
What are the best work boot laces?
You've bought a new pair of work boots — but what about the laces? You need laces as tough as your boots. RAVE Reviews has you covered here as well. Here are five of the very best laces for your new work boots…
Miscly Round Boot Laces: Reinforced with two inner nylon cords — that's the same staff cords in parachutes are made from, so, you know, reliable! — and and an outer polyester weave, these laces are made to last.
Unbreakable Extra Heavy Duty Round Boot Laces: These laces are made from tough stuff like 100% advanced para-aramid fibers, 20 times more durable than Kevlar boot laces.
TOFL Leather Boot Laces: Tanned for extra strength (which also helps them stay tied) these laces are tough and versatile — especially recommended if you work around welding.
Lock Laces for Boots: You don't even have to tie these heavy-duty elastic laces. Made from heavy duty elastic, these laces reduce pressure on your foot, help you work harder, longer.
Orthostep Nylon Boot Laces: Orthostep nylon boot laces are produced with the original nylon construction process, increasing durability and strength.
Choose any one of these boot laces, and you'll be even more comfortable and secure in your work boots.
What are the best work boots?
Finding the best work boots depends a lot on the kind of work you do – and of course, you! But our pick for the best overall work boot is the Danner Gritstone Work Boot. The reason being, they're waterproof, durable, and versatile.
And because it's not just men on the job site, we found a good work boot for women, the AdTec Women's Logger Work Boot. We loved a lot of things about these boots, not least of which was the Goodyear welt Construction.
If you're looking for a new brand doing interesting things in the work boot industry, check out our pick for best new work boot brand, the 5.11 Tactical A.T.A.C. 8″ SHIELD BOOT — safe, comfortable, durable, and very easy to take care of!
RAVE Recommends
So you have a new pair of work boots, and the laces to help keep them secure. What else do you need to have a good day on the job?
Carhartt Men's Force Performance Work Crew Socks: These lightweight, fully cushioned men's crew work socks will help keep your feet cool and comfortable while you're on the job.
Timberland PRO Men's Anti-Fatigue Technology Replacement Insole: Timberland's anti-fatigue technology absorb shock while returning energy to your feet with every step, keeping you comfortable on the job.
Boot Guard Leather Dressing: Keep your leather boots clean and sealed with this non-toxic leather dressing from boot guard.
NoCry Professional Knee Pads: Your boots keep your feet comfortable — what about your knees? Take it easy on the knees with these foam padded and gel cushioned knee pads from NoCry.
Boot Saver Toe Guards: These toe guards from Boot Saver adhere to the toe of your new work boots, helping to prevent excessive wear incurred while you're on the job.
Randy Brangman
Randy Brangman is a Licensed Physical Therapist and Exercise Therapist and a former long distance runner. He is the founder and Lead Exercise Instructor at Trinity of Wellness. Spending more time in running shoes than flip flops, he travels the world while going through pair after pair. He is currently writing a book about joint therapy.