Hiking in the summer is a whole different ball game than hitting the trails in winter.
The very best winter hiking boots, like the Oboz Bridger 8" Insulated BDry, provide exceptional support, warmth, durability, and waterproofing. While these boots are our clear winner, we selected 10 winter hiking boots to give you the protection you need. 
Hiking boots are much more durable and rugged than their smaller brothers, the regular working boots. They have to be: They're designed to tackle rough, mountainous terrain that's often slippery, steeply inclined, and uneven. But not only do hiking boots differ to regular boots, there's also a distinction between summer and winter hiking footwear. 
As you shop for winter hiking boots, your winter footwear checklist will share some similarities with warm weather trail footwear. Ankle support, for example, and good traction on the sole are still both essential traits that make a winning boot. But winter boots demand greater insulation for warmth, waterproofing, and traction on snowy or icy ground. 
So, how do you navigate an industry that's saturated with footwear of both bad and good quality? We tracked genuine customer feedback and cross-referenced the most popular winter hiking boots across numerous online sources. From there, we narrowed down the results to the 10 best winter hiking boots, including real consumer pros and cons. 
The Winter Hiking Boots We RAVE About
Don't get left out in the cold by poor-quality brands that don't care about you.
No laces, no problem. These ultra-high rain boots slip on for convenience, so you waste no time lacing up. With waterproofing up to the calves, you'll be able to cross shallow bodies of water — or snow — without issue. 
Read Full Review
Shop Bogs Classic Ultra High Rain Boots
Types of winter hiking boots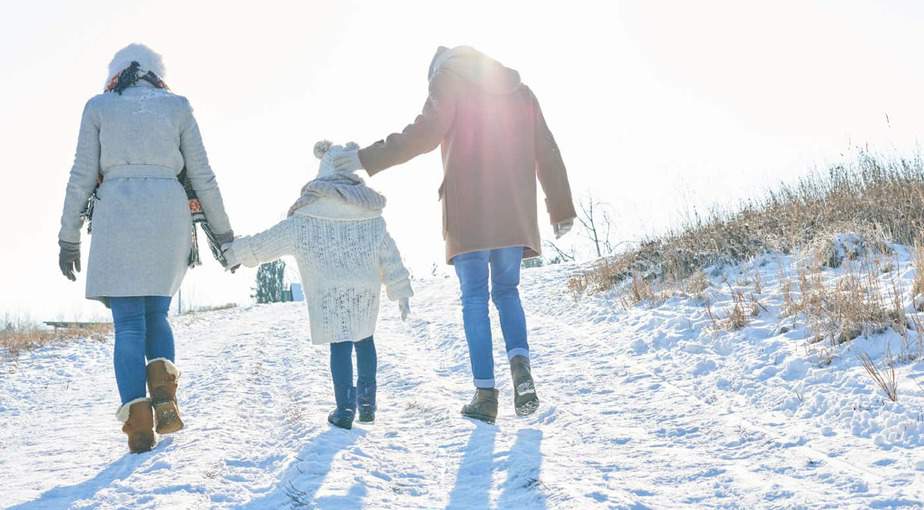 There are three main types of hiking boots: You've got slip-on hiking boots, like the Bogs Classic Rain Boots, insulated hiking boots, and something called the pac boot. Though different designs exist within each category, most boots fall into one of these types. 
Slip-on boots, as the name suggests, don't use a lacing system and are simply pulled on with pull tabs or handles. You may not achieve the same level of fit and comfort with them, but they're more convenient. They may come in a range of materials such as neoprene, leather, rubber, or varying textiles.
Pac boots use a flexible boot liner to provide insulation and warmth, but the liner is removable. This liner acts like a sock that is tailored to the shape of the boot's interior, but these boots often don't provide a secure fit.
For a more secure fit, regular insulated winter hiking boots have a liner you cannot remove. With a traditional lacing system, they are the true hiking boots for long-distance trails, with a snug fit that won't rub and cause discomfort or instability. 
Waterproofing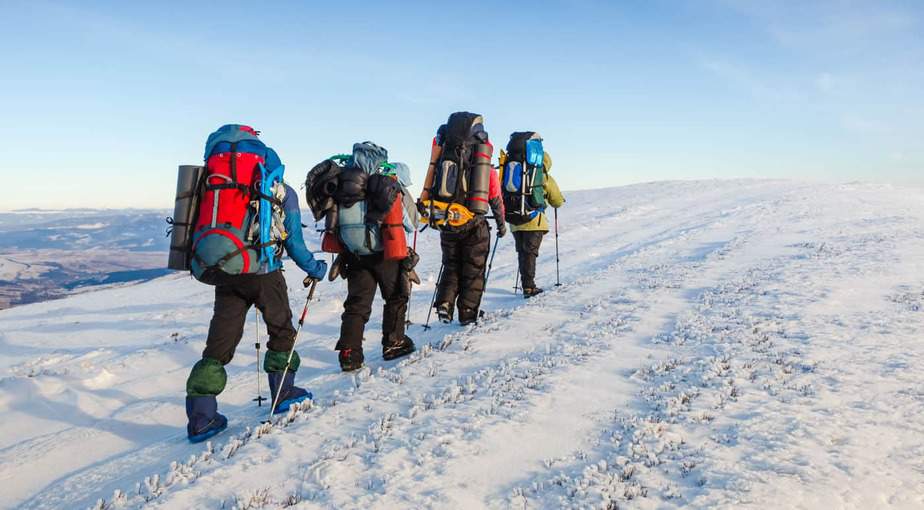 Waterproofing is important for hiking in wet terrain, but it's even more important for winter hiking. You probably won't traipse through water that often in the summer, but winter poses a bigger risk. In addition to more frequent rainfall, you'll likely navigate deep snowfall from time to time. 
It's easier to determine your boots' limitations in water, but with snow, you could easily find yourself suddenly wandering into deep patches of snow or ice. If your waterproofing isn't up to scratch, or your ankle support too low, your boots could get soaked through in no time. 
Hiking boots, both winter and summer types, normally utilize a waterproof lining like GORE-TEX to keep moisture out and your feet toasty. But quality and water resistance can vary between lower to higher price points. Remember, though you need to keep water out, breathability is important; your feet will sweat if moisture can't escape. 
Insulation for warmth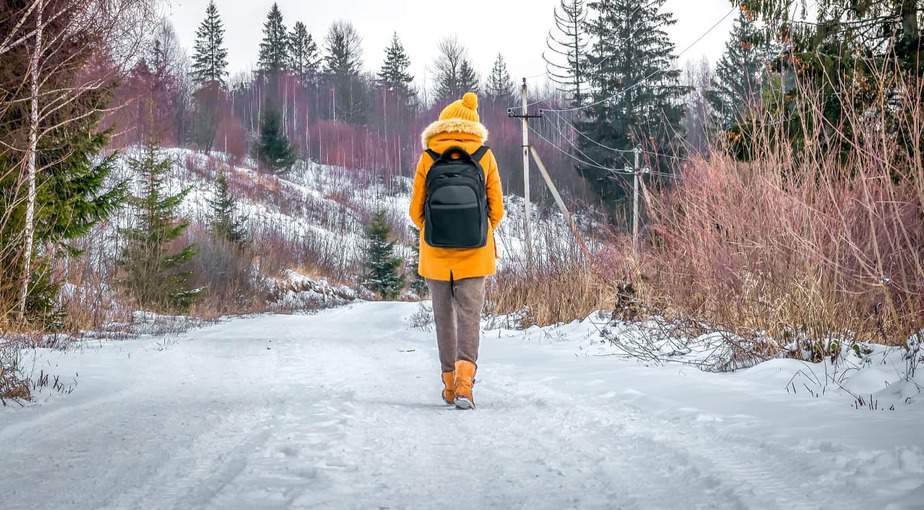 When you're hiking in snow, ice, or frigid winter temperatures, insulation is more important than ever. If your regular boots take on water, they can soon freeze, which is not only uncomfortable, it can lead to frostbite. Winter hiking boots have removable liners that can be stored in your sleeping bag to fend off the freezing air. 
If you've been reading up on winter hiking boots, you may have seen a material called Thinsulate. One of the most common materials used for insulation, it's used in one of our winners, the Sorel Caribou. Thinsulate provides warmth exceptionally, without adding too much weight or bulk to the boot. 
Other materials like Zylex, polypropylene, and wool are also strong insulators that provide warmth in cold climates. Whichever material you choose, aim for a rating of around 400-800 grams of insulation per boot. And for frozen tundras, look for boots with double-layer insulation, which truly seals in extra warmth. 
Methodology
Chances are that when you shop for a new product, you compare reviews from more than one source. We know that some reviewers have their own bias toward a particular product, or might just have a different opinion. That's why we aggregated data from multiple sources to determine the products everybody's raving about.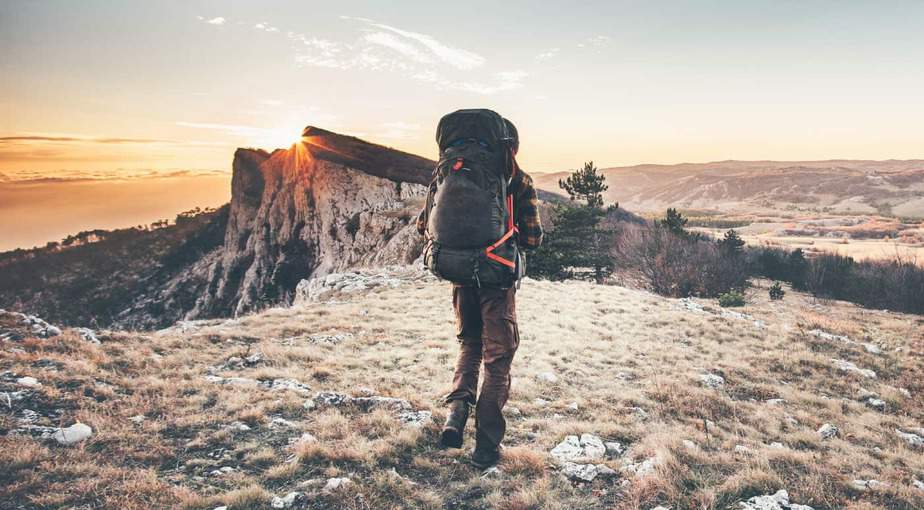 Our starting point was a long list of the bestselling products on sites like Amazon, and frequent winners of best-of lists. After collecting this data from authority websites and real customer reviews, we narrowed it down to the best 10 products. We also used the below criteria of our own to score and rank each product: 
Comfort:

Degree of support offered and whether they remain comfortable over time. 

Sizing and fit:

How true to size the boots are, and whether they're roomy or narrow. 

Lacing

: How secure and easily tightened or loosened the lacing system is. 

Insulation

: The insulation rating and how warm the boots keep your feet in cold weather. 

Water resistance

: The level of water resistance and how breathable the boots are. 

Traction

: How well the boots grip on wet ground, as well as on snow and ice. 
The Best Winter Hiking Boots
Do I need winter hiking boots? 
For winter weather hiking, a specialized pair of winter hiking boots is essential for comfort, support, and protection from the elements. Sneakers don't offer the same comfort and support, while summer-appropriate hiking boots aren't sufficiently insulated.
When it comes to comfort and support, we don't simply mean that your shoes should be the right size. Consider the amount of space in the toe box, ankle support, insole cushioning, and much more. Your mileage on the trail depends heavily on how long your feet can stand to be inside those boots. 
When it comes to protection from the elements, your winter hiking boots should resist both moisture and frigid temperatures. Combine water ingress with freezing air, and you could soon find yourself developing frostbite in the most extreme cases. Winter hiking boots use waterproof membranes and specialized liners to trap warmth in and keep water out. 
When should I use winter hiking boots?
The differences in winter hiking boot designs will guide you on when you should consider lacing them up. Take insulation for example: Manufacturers advise on the temperature extremes their boots can handle. Check out the weather forecast before you set off on your hike to ensure you're wearing the right pair of boots. 
Are you going to be wading through still or moving water on your planned route? If so, look at the height at which your boots protect you from water. Winter boots often come in low-, mid-, and high-rise variations for different levels of water protection and ankle support. 
Finally, make sure your boots have sufficient traction for the type of ground you'll be traversing. Customer feedback is invaluable here, so you can see what ground types other hikers have tried and tested. Don't take a pair of boots that have been slated for their grip on ice over wet terrain when it's freezing. 
How should winter hiking boots fit?
When you put your boots on and lace them up, they should fit snugly. When we say snug, we don't mean tight — there should be no tightness or pinching, with enough room to wiggle your toes. Also, bear in mind that a snug fit includes the thickness of the insulated socks you intend on wearing. 
In an ideal scenario, you'd measure your feet length, arch, and width before going out to buy your new boots. But that's not always practical, especially when you buy online, so pay attention to customer feedback on the accuracy of sizing. Also, look out for any reviews that mention whether the boots run large or small. 
Try your boots on at the end of the day, as your feet tend to swell throughout the day. If you can try them on first, walk around and try some gentle inclines to check the ankle support, if possible. Your boots should grip your ankles snugly, offering support without rubbing. 
How do I tie winter hiking boots?
If you're reading this, we're going to assume that you know how to tie a pair of shoelaces. However, some special lacing techniques can help improve comfort and support, such as the surgeon's knot, toe relief lacing, and heel lock lacing. 
The toe relief and heel lock lacing are designed to alleviate pressure points and improve support. Toe relief lacing skips the first eyelet, relieving pressure on your toes, and heel lock lacing creates a firm grip around your heel to prevent movement that could lead to blisters. 
These lacing techniques aren't intended to offset the effects of boots that don't fit properly. But they can help when your feet are swollen after a long hike, or if you're constantly hiking up and down steep inclines. To properly understand the step-by-step process, we recommend hitting up YouTube for tutorials. 
What are the best winter hiking boots?
Hopefully you now know the importance of having a separate, dedicated pair of hiking boots for colder climates. You don't want to skimp on quality in this area, lest you risk cutting your hike short. That's why we picked out the best winter hiking boots for you. Here are our top three winners.  
The Oboz Bridger 8" Insulated BDry are our best overall winter hiking boots, with very few negatives to speak of. They check all the right boxes for waterproofing, insulation, and support while staying mobile. According to customer feedback, the traction on all types of ground is also nothing to complain about. 
Alternatively, to break away from the crowd, you could opt for a startup brand with a unique look. The Thursday Boot Co. Commander boots may not beat our other selections in insulation, but they look stunning, making them our best new brand boots.
If you're just looking for something that slips on easily, check out our best slip-on winter hiking boots: The Bogs Classic Ultra High Rain Boots look more like wellingtons, but they're built to last. The exceptionally high sides of these boots will protect you against far deeper waters than many of our other picks. 
RAVE Recommends
The trails are unforgiving if you aren't properly prepared, and hiking boots are just the beginning. This is especially true in winter, where getting caught out in the elements is riskier when temperatures plummet. Here's a list of other recommendations that will give you a leg up in winter hiking.