Despite winter boots being an integral part of our lives during the colder time of the year, how often do you actually think about the boots you wear?
Can you tell me how they're made?
What's in them?
Can you breakdance in them? Probably not.
But the idea here is to offer a better and more informative inside look as to what goes behind a boot to make these pairs what they are and why they are deemed "the best."
Having the right type of insulation can make the difference between a peaceful winter hike and frozen toes. Having the right look, without sacrificing on warmth, makes these boots equally well equipped for the office and the trails.
We aim to help make sure you invest in the right winter boots in preparation for the chilly holiday season.
The Winter Boots for Men We RAVE About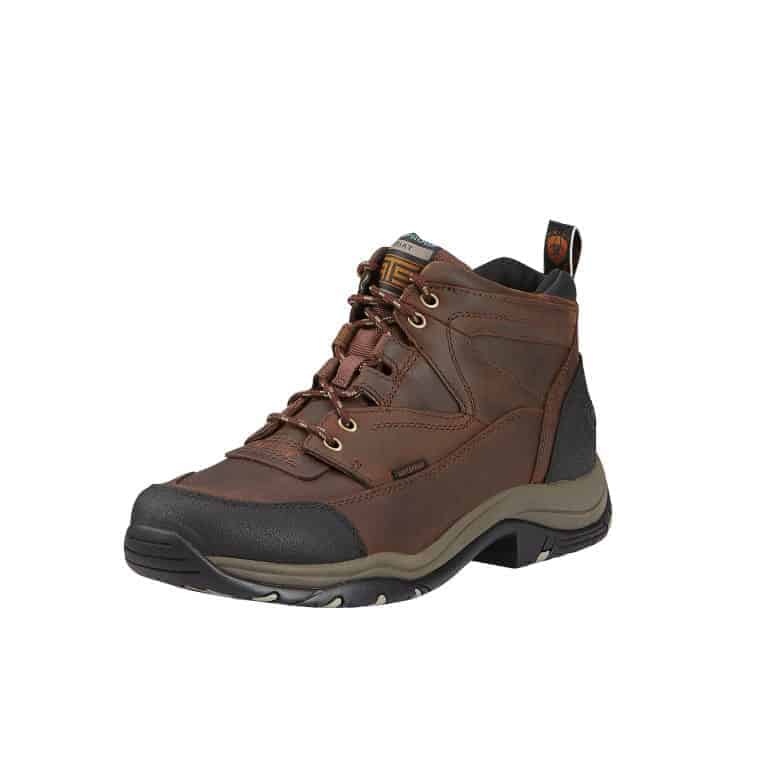 Best Overall
Ariat Terrain H20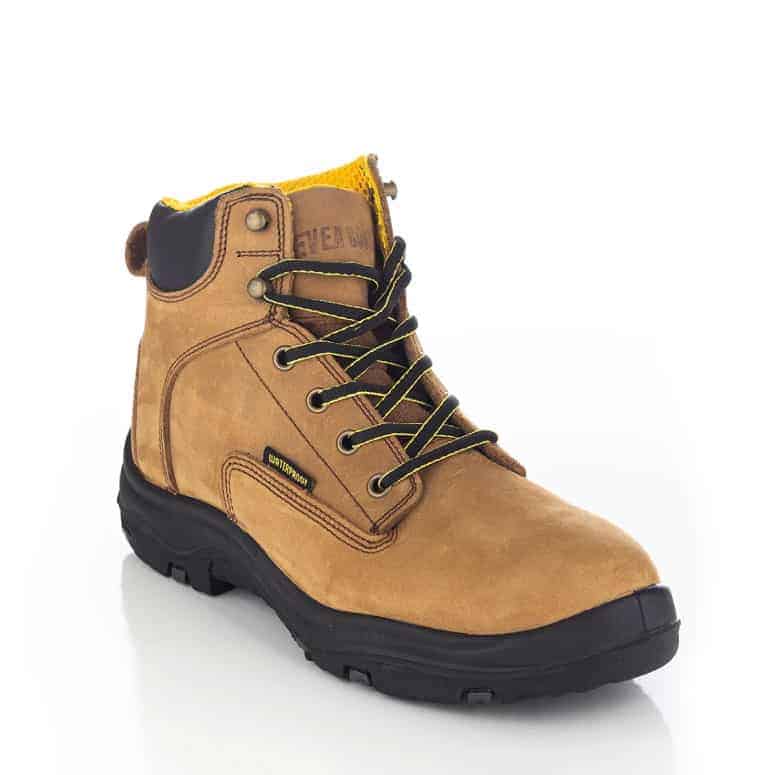 Best Price
EVER BOOTS "Ultra Dry"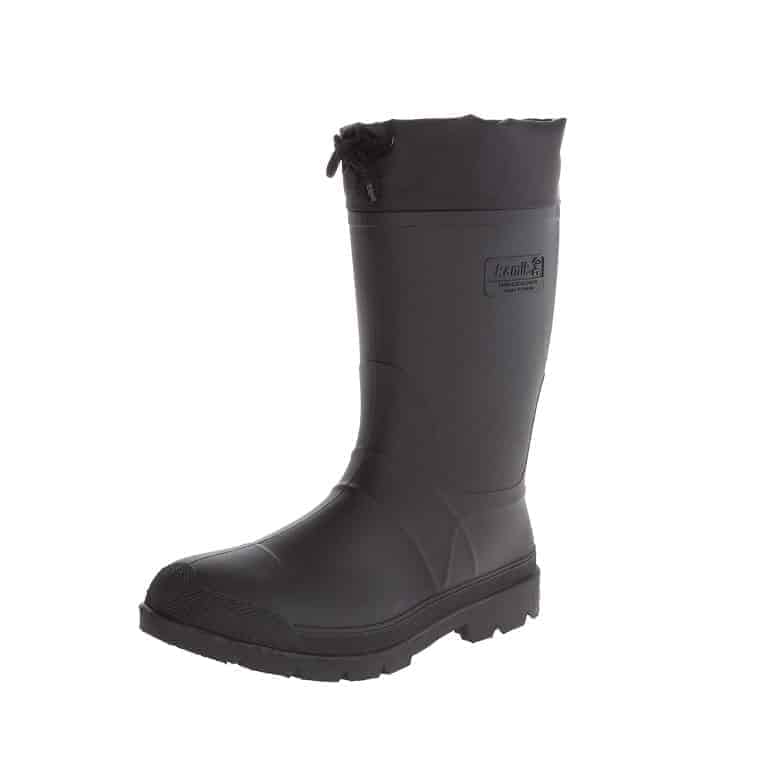 Best in Waterproof
Kamik Men's Hunter Boot
Winter is coming. Now is the time to be better prepared than the writers were for Season 8 of Game of Thrones. The snow will fall, ice will form, and life will get cold…very cold. So we at RAVE did our utmost to find the best boots to help keep your tiny toes warm and prevent frostbite, the real white walker we all fear.
Winter boots, in essence, are boots simply designed to keep out the cold, and keep in the warmth, so your feet feel nice and cozy during what can be the most brutal time of year. It's a highly necessary purchase in colder regions prone to snow days and long periods of snowfall. Even if you are new to such circumstances, you'll discover quickly that trying to wear sneakers in deep snow is a terrible idea. Your feet will freeze from either just the raw cold temperature or from the wetness seeping into your shoe, slowly sucking the life out of your only pair of feet.
There is one thing about winter boots that might not be so obvious to the average buyer. Winter boots are slightly different to snow boots, and it's important to not get the two confused so I'm going to do my best to explain the differences. Especially since, when put in comparison with each other, you will find many similarities.
Snow Boots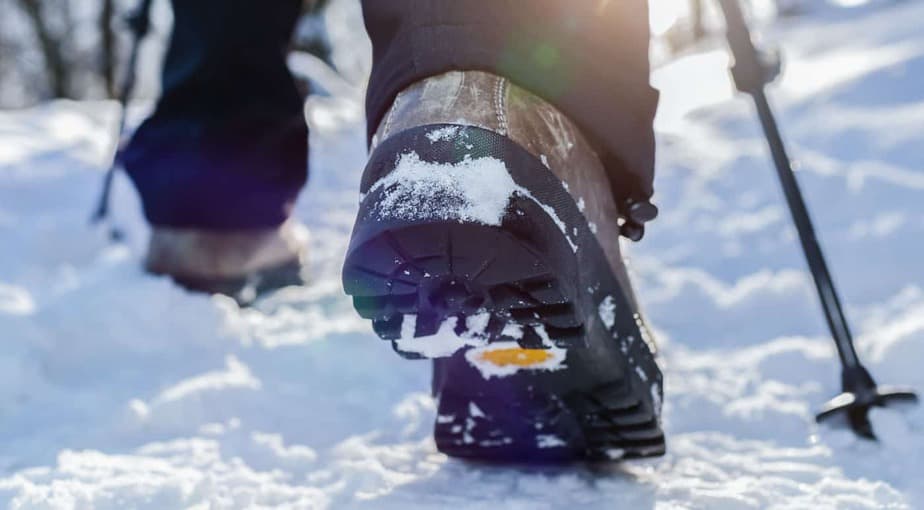 Snow boots are built for heavy duty work often done by farmers or road construction workers. Much heavier than their winter counterparts, snow boots aren't only made for snow but extremely wet conditions as well. Made very tall, to extend well beyond the ankle, snow boots provide added support and exceptional warmth even in the harshest conditions for road workers. On top of that, snow boots offer a snow gaiter that is built into the boot. This closes the space between the lower leg and the boot's opening. Acting as an extended precaution against snow sneaking into your footwear.
All in all, a snow boot is a specialist boot, meant for farmers, ranchers, road construction workers, and skiers.
Winter Boots
Winter boots are more for general use, they have good insulation, like a snow boot, but they're not as tall. This of course means snow can creep in if the mounds are tall enough. Plus, without a gaiter, there is more of a gap between your boot and leg for the snow to fall into.
But that is why winter boots are more for day-to-day use and activities like shoveling the driveway, walking to work, meandering through downtown and making your daily commutes. It would be more difficult to use snow boots for those actions as they are much heavier, clunkier, and more clumsy.
What Are the Best Winter Boots?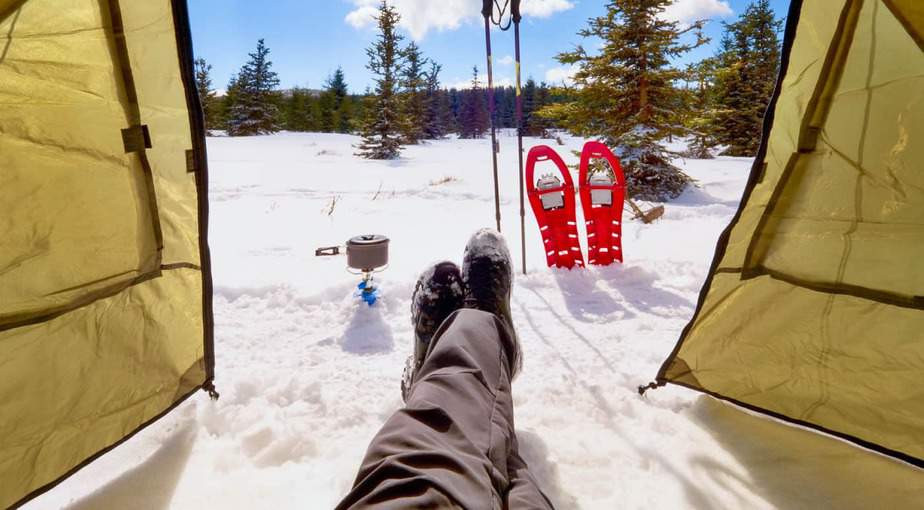 What we're looking at today is the latter, winter boots. There may be some options in our list that will meet the criteria of a snow boot since we looked to also comply to the possibility that one would need to wear these in extremely cold conditions, for whatever very brave reason. Personally, I prefer beaches and sunshine with a Corona and a thin slice of lime.
However, there are some areas where beaches are switched out for mountains, and sunshine is substituted for snow. That's where you need to trade out those flip flops for something more durable and noticeably warmer, not to mention protective.
What kind of boots you need depends on where you live, how low temperatures tend to drop, and whether or not you live in a fashionable city or a more relaxed small town where you're likely to encounter more mud and slush. There are separate boot designs that suit each of those requirements and we tested their comfort, though unable to replicate the extreme snow. We don't have a Paramount studios level budget.
But we did our best in terms of researching the standard, what meets those standards, and categorizing which boot is best for just about any situation, from managing to survive extreme conditions to the average person, perhaps the majority of us, just looking for something to protect their feet over the coldest time of the year.
Methodology
What do we look for in a boot? Here are the key traits you want to keep an eye out for:
Insulation
The whole point of buying a pair of winter boots is to stay warm, so finding what form of insulation was used in the boot should be part of what influences your purchasing decisions. There are multiple forms of insulation to choose from:
Thinsulate: This insulation consists of thin hollow fibers made to trap air. While breathable, it is also water resistant. As the name suggests, this form of insulation is light but used by many boot making companies.
Primaloft: This brand of insulation is very popular among major boot making brands. Primaloft is made of small and hollow polyester fibers that are water resistant and very compressible. Because of this, it offers a surprising amount of warmth considering the lack of weight. It's main drawback is that it is less durable than other types of insulation, with the fibres forming small bumps over time.
Heatseeker: Developed by The North Face, this is a synthetic type of insulation that provides warmth, durability and is also compressible.
Omniheat: Breathable, warm and developed by Columbia, Omniheat has silver dots designed to reflect body heat from the wearer, to the boots, and back to the wearer.
Zylex: Found in Kamik boots, this insulation differs to the others listed above by offering a warm, breathable, and removable slipper inside the boot. Consisting of three layers, Zylex promotes the evaporation of moisture and encompasses the body heat. To further improve the boots durability, Kamik also strengthened the seams of the insulating liner.
M Select Warm: Made by Merell, this insulation retains and diffuses the heat of your feet to keep the wearer warm.
Water Repellency
Winters bring harsh weather. Rain, snow, hail, and frost are all bound to happen at some point. So you'd want your boots to be able to handle all of that mess. All snow boots offer some basic form of protection, but we wanted to look for those that provided above average protection, because frostbite is a serious possibility in such weather and your safety is paramount.
The soles are usually made with a waterproof material like PVC, which is mostly associated with being used for piping in homes. But the materials for the upper part of the boot may vary, as "watertight" boots are comprised of a waterproof membrane and water-resistant upper construction. The membrane permits moisture to escape but prevents water and snow from creeping into the boot, while the waterproof lining covers the area above the soles, effectively making them snowproof. The taller the cuff, the better protected you will be.
Temperature Ratings
To help categorize boots, temperature ratings were introduced. There are four main levels for boots: -10C, -20C, -30C, and -40C or less. These simply act as a guideline for one looking to buy shoes. For example, if you intend on being in -35C temperatures on a regular basis. You wouldn't buy one only meant for -10C, as they wouldn't be able to handle the harsh weather.
Winter boots of a milder temperature, which is roughly between 0 to -25C, will have less than 400g of insulation. This makes that kind of boot ideal for winter activities where the user will be exercising frequently.
If you are looking to take on winter expeditions that last multiple days, then you're gonna need something more sturdy, especially if you are living in harsher areas where temperatures drop well below freezing (between -40C to -70C). Personally, I didn't know anyone could even live in those areas. But boots with heavy insulation are undoubtedly necessary. You will be looking for 400-600 grams of insulation at the very least. Additional features to protect against the elements would be advisable as well, so look for taller fits and/or gaiter-like uppers.
If you are trying to go for The Guinness World Records and tough it out in weather even lower than that, then 500-800 grams of insulation are categorized to handle -80C to -135C. Otherwise, you probably won't have feet anymore. These boots aren't meant for much exertion, but rather more casual activities like ice-fishing.
Size & Comfort
Boots are one of those things in life where practicality should take precedence over appearance. If your boots give you blisters the size of tennis balls, then you should probably switch them for something that fits you better, even if they do look like swamp monsters. When buying a boot, look for one with a good arch and lightweight materials. Also, be sure to try them on with winter socks.
If you give boots a test run in regular socks, it might give a false representation of how they fit you. Afterall, once winter comes and you wear them with thick, wool socks, your feet will feel cramped inside the boot.
Boot Liners & Breathability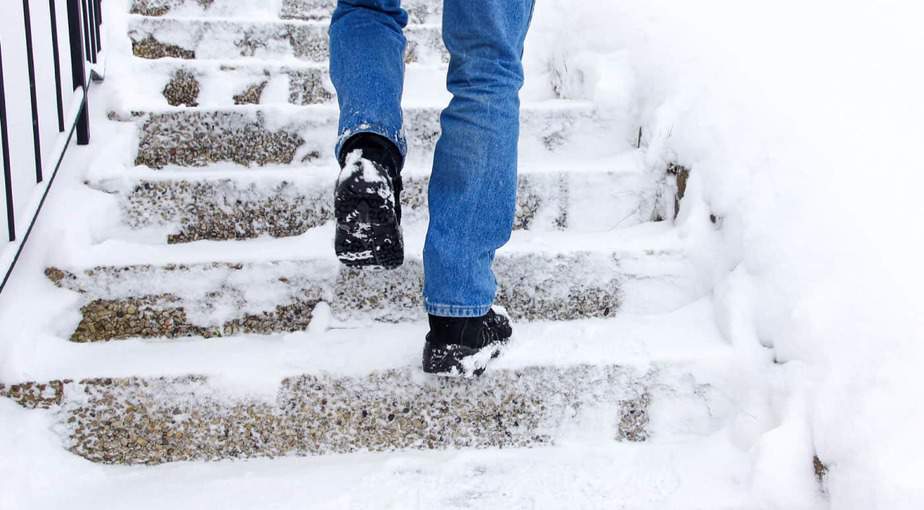 Breathe! That's something your feet should always be able to do. Otherwise they'll get all sweaty, sticky and smell like, well, feet. But, the difference in winter is that wet feet end up being cold feet too, as the brutally cold winter outside seeps into your shoe and can cause frostbite. That is something nobody would ever want to experience. To prevent this, most boots are made with a combination of leather, nylon, GORE-TEX and various other materials.
There are a number of liners for winter boots and they vary depending on whether the boot is designed for fashionable use (shearling) or practical (thinsulate).
Traction
If you've ever walked on ice or snow before, you know that there is always one fall or one slip that lets you know winter is here. Luckily, we don't have to fight dragons and white walkers, so our boot requirements are traction-level-sufficient for walking around the city and not battling among the fjords. There are various kinds of soles, but most are rubber-based with deep indentations to offer maximum grip. Naturally we went for the ones that offer supreme levels of grip.
Support
If you are going to be trudging through snow, walking on slippery, icy terrain, or carrying heavy loads in cold weather, it is adamant that you find a boot which provides the right amount of support for your feet. A good boot will buffer your feet and protect it from potential shocks in the midsole. This is highly useful on hiking trips as you won't feel like you're constantly being shocked by an electric eel. Go figure, we want you to be comfortable.
Speaking of hiking, a polyurethane midsole would work best due to its durability and firmness. For longer distances, a stiffer midsole would be better suited for you as far as support goes. If you're undergoing a casual hike, then an EVA midsole will be sufficient as they are lighter, more flexible, and your wallet will appreciate it.
The Best Winter Boots for Men
Standing tall on top of the mountain with a redwood design, sturdy build, and supreme levels of durability, the Ariat Terrain H2O took the top spot for best hiking shoe with RAVE. Offering amazing levels of comfort, balance and ankle stability, this boot passed each winter boot requirement with flying colors. Not to mention, they have the added bonus of being waterproof, but I guess you can figure that out from the name.
Your toes won't have to worry about being crushed, as the front of the boot is padded to the max with a round toe that is doubly protected using a rubber toe bumper. Not only will your toes feel secure, but comfortable as well. Wiggle room a-plenty offers a comfortable and spacious feel without becoming loose. Advanced Torque Stability (ATS) technology is ingrained into the boot, which gives your foot a quality level of support to help you reach the mountain top.
Made with a rubber sole, an oiled grain leather lining for the upper, and waterproof lining membrane to keep out water (thus saving you from soggy socks), we feel confident the Ariat Terrain H2O will last throughout the winter. This boot will support your feet comfortably and keep them warm and dry when the weather of the toughest arrives at your front door.
Pros
Waterproof
Provides great support
Moisture wicking lining
Cons
Some width inconsistencies
Not much ankle mobility
If you're looking for a good pair of winter boots, anything under $100 that works in today's society, is a viable option. Which is why we were surprised by the quality of this one particular hidden gem, the EVER BOOTS "Ultra Dry" Premium Leather work boots. The initial smell when you open the box, however, is…interesting. But once you put them on and go out into the fresh air. You'll realise they're so light it will make you wonder if they are actually boots at all.
Made of pure rubber sole to offer that strong grip you only get from certain, special boots, this pair of winter footwear has an old school look, with insulated and waterproof leather covering your foot to keep the wet and the cold out where it belongs, and keeping the warm and cozy feelings on the inside where they belong.
If you're wondering what a pair of EVER BOOTS can be used for, the truth is, they can be worn for just about anything that the average pair of boots can be worn for. This mkes this pair of boots versatile for anyone in construction, farming, landscaping, or those who enjoy hiking. These boot gems offer protection and comfort in each of those situations, along with a lightness that isn't usually associated with a winter boot.
Pros
Non-abrasive with ankle support
Durable but very light
Quality leather
Cons
Size runs slightly big
Lacks arch support
3
Kamik Men's Hunter Boot
Nobody wants to be caught in the rain during winter. Frozen water from the sky is bad enough. However, freezing cold water that's not quite cold enough to snow but heavy enough to smack your face is something you need to be ready for. Your feet need protection from the onslaught too. That's where the Kamik Hunter Boot comes in.
With over 100 years of experience behind this boot, the Kamik Hunter provides the protection and sturdiness one would expect from a hunter's boot. But that's not why we chose it for number three. We wanted to give you the best option against heavy rainfall. Standing 13 inches tall, this boot behemoth can stand up to mild floods, deep snow, and crossing heavy streams of water. The boot also keeps your legs warm through it all via a thermal guard liner that can endure freezing temperatures.
These boots are so tough they can resist oil and even acid. Although I'm not sure when you would need them to do so. These boots are slightly heavy, at 4.6 lbs per boot, but just think of the quads you will have after wearing these all day. This beast of a boot will be a good value for your money if you're in search of something powerful and enduring.
Pros
Thermal guard line locks in heat
Adjustable calf strap
100% waterproof
Cons
Sizes can run small
Tearing over the years
After giving them a test run I can see why the Hanwag Anvik GTX is so loved by pro hikers. Not only did they look good, but they feel even better. They are tremendously comfortable as the midsole is topped with an additional cushioned sole to provide an almost massage-like comfort for your feet.
Not only were the boots comfortable, but the grip was very impressive. Hosting a V-Rough outsole that is the result of an exclusive partnership with Michelin. The siped treads and interlocking lugs offer a grip that can withstand even the iciest of terrain.
We've covered the lower and mid-section but how does the upper, which is most vulnerable to the cold, hold up? Well, a high-grade nubuck leather calmed any doubts, as it not only keeps out extreme cold, but also the precipitation and moisture usually associated with it. The boots also have a perforated cuff, which provides ample ankle mobility.
Pros
Durable and comfortable
Sticky Michelin outsole
Quality insulation and support
Cons
Expensive
Limited design options
5
Salomon Quest Winter GTX
The Salomon Quest made a name for itself with its impeccable traction. In these boots, one can stand tall and sturdy through intense weather and terrain, held secure by the boot's impressive grip strength.
Not only that, but the waterproofing tech behind Salomon holds up, along with the level of insulation. Designed to handle just about anything the winter can throw at you, the Salomon boots are meant to weather harsh climates and terrains. Just watch out for bears.
The Salomon also offers ample ankle support. Its lightweight materials won't hold you back either.
Pros
Great traction and lightweight
Good insulation and waterproofing
Fur lining and good ankle support
Cons
Stiff design
Slightly expensive
Only two color options
6
Globalwin Classic Winter Boots Chukka
As funny as it may sound, Globalwin Classic Winter Boots were made with sex appeal, as one can't help but feel like a boss walking into a room wearing these boots. Sure, they may not be as tough or durable as some of the extreme outdoor choices. But, if you are in a city and looking to make a statement, this will make you look fabulous and keep you warm, all for an affordable price too.
Able to withstand low levels of snow, these boots will hold up adequately. They are designed with an old school, ankle high, combat style look but with an interior that looks like your feet are being hugged by a teddy bear. This boot's interior does away with the clunky and stiff boot one would normally experience, instead providing a comfortable and warm home for your feet.
Not only are these boots affordable, but they don't lack in quality either, offering synthetic leathers and made with a combination of quality materials that offer a water-resistant exterior that can handle slush storms. Priced at roughly ⅓ of the cost of your usual winter boot, I'd say these are a no brainer.
Pros
Low price
Quality waterproof design
Fits well and stays warm
Cons
Long break-in period
Scratch and tear easy
Minimal ankle support
7
North Face Back-to-Berkeley
You can't go into the winter without a recommendation for a solid pair of North Face winter boots, and we decided to go with the Berkeley this year. One of the few pairs of boots that actually fits true to size, the Berkeley held up during hikes in cold weather, and kept our feet nice and cozy through it all.
Considering how light they are, it's surprising how well they insulate your feet. But its design holds up well due to the Back-to-Berkeley Redux Leather. For the midsole, they got it right with the amount of cushioning, support, and breathability using an Ortholite Rebound. Not only are the boots comfortable, but they absorbed shocks well while trekking through the unpredictable terrain.
The upper is made of leather, giving it the durability you need to climb up and down the mountains, whether it be your local hill or something more extreme. We're not quite sure how it would hold up tackling an excursion like Everest, but this level of insulation gives the feeling it could be worth a try.
Pros
True to size
Very light and comfortable
Absorbs shock well
Cons
Sole loosens quickly
Not fully waterproof
Not enough ankle coverage
8
Muck Boot Arctic Sport High Performance
If you thought the last boot was tall, then we've done you one higher with the Muck Boot Arctic Sport High Performance. As the name suggests, this boot is designed for the extreme cold, down to -40C in fact. I'm not sure when someone would need to go out in some extreme conditions, but just know you are a brave soul for doing so.
These boots were designed for harsh terrain, dark and stormy nights in freezing temperatures. The height is meant to keep out the cold snow and water while the fact it covers most of your lower leg means blood circulation won't be impeded. With an EVA midsole shoved in there, you'll feel relief knowing that Muck has taken care of the interior as well, giving you plenty of shock absorption.
At 6.7 lbs, it does mean that you'll be living through leg day everyday, but that's the price you have to pay if you want to wear absolute tanks on your feet. If you are planning to venture into lands unknown, go deep sea fishing in frigid weather, or just live in Canada, then these boots are definitely something to consider when planning for you extreme future.
Pros
100% waterproof
Durable and supportive insole
Retains heat for lengthy periods
Cons
Heavy
Can tear over time
Clumsy to walk in
9
Vasque Snowburban 2 UltraDry
If you're looking for a boot that provides great protection, looks tough, stays dry, and keeps your feet warm, keep your eyes on this boot. Seriously, don't look away, as the thermal insulation offered by the Vasque Snowburban is tried and true.
But that's only part of this winter boot's many desirable features. These boots have a cushiony feel which is hard to find in a weather-proofed boot, along with good arch support and a fit that wasn't too tight or too wide. The fit is pretty close to perfect and the traction is something to boast about.
When it comes to looks, this boot is a blend of classic with a relatively tall design that resembles a pair space boots I once owned. It definitely has an adventuresque look that will always be timeless.
Pros
Excellent Insulation
Supremely comfortable
Traction is solid
Cons
Cramped upper shaft
Awkward eyelets
Laces fray quickly
10
Lowa Tibet Superwarm GTX
Named after a small, humble nation neighboring the massive snow-covered mountains and the superpower that is China, the Lowa Tibet looks much tougher than your average winter footwear, in a design that resembles an army boot meant to smash everything in its path.
Anyone that's ever been in the army can tell you, those boots are tough. And while that's also true with the Lowa Tibet, this winter boot also offers warmth and definitely a more comfortable experience than its militaristic cousins.
Another positive for the boot was how quickly they adjust to your feet. Normally with a boot, the structure is so dense that it can take a long time to break it in. The Tibet is an exception, and fits almost like it folds somewhat naturally with your in a remarkably short period of time.
Pros
Great insulation
Short break-in period
Reliable traction
Cons
A bit heavy
Slightly expensive
Limited flexibility
Related Rankings
Are the boots true to size?
The toughest thing when buying a new pair of shoes is finding your size, as often they can vary between styles. So, how do boots hold up in the size department? Well, it depends on what style of boot you decide to purchase. Velcro secures your foot more than a zip-up boot, but you also have to factor in the brand.
The best way to find out if the boots you have your eyes on fit would be to try them on wearing winter socks first hand. Otherwise, it will just be a guessing game. Luckily, many snow boots are designed to slip on with ease, so testing the whole row would be possible, although you may get awkward looks from the store employees.
Boots are usually easy to slip on because of the materials used, with a hardened rubber making up the sole and upper. This is to aid in the waterproofing process and protect your feet from any possible debris. Because of this, boots are usually wider than your typical shoe. The classic way to make sure they fit would be to walk in them throughout the store.
What is the best overall winter boot and how do I know what's the right size?
Since finding out if the boot is true to size or not includes a number of variables, how do you find the right size and pair? Well, the first rule of thumb is to make sure they aren't loose. After trying them on, if you can fit one finger down the heel comfortably, then they are too big, especially if you're also wearing winter socks.
Another method one can use is the "kick test." Once you've put on your boots securely, gently kick a wall. Not like you're punting a football, but more like a tap. If your toes hit against the end of the boot, this means they are likely to rub while you're walking. If this happens, try on a smaller size.
If you've passed the previous tests, there is one more you can try. Wiggle your toes like they're on the dance floor. Do it while standing to get an accurate judgement, but if you can easily perform this exercise, then your toes should be safe from harm in your new boots. If your toes find any pressure points, then a wider fit might be better for you.
In the end, after doing all these tests, it's up to you to determine what is the best overall winter boot for you. We've ranked the Ariat Terrain H20 as RAVE's top pick for its fantastic design, amazing feel and durability that is the perfect "fit" for hiking or just strutting (or sludging) through the city. But it may not be the best for your foot. As these tips are only meant to guide you, the final call is entirely up to you.
How do I choose a pair of snow boots for my narrow or wide feet?
Not every foot is the same. Life would be weird if they were. But if your feet are long and narrow like mine, or leaning towards the wider and flatter side, the best option for you would be to perform a simple trial and error with a variety of boots to get an accurate feel and use that information to dictate your final purchase.
Knowing what kind of boot you are looking for would help as well, as each style has their own design to suit those specific needs. Be sure to follow the guidelines from the segment above, as they will play a huge part in choosing the right shoe, regardless of what type of foot you have.
As snow boots are naturally wider than your average shoe, for those with narrow feet it might be wise to buy thicker types of winter socks to help compensate for the difference. Those with wider feet might have to go for a thinner sock, but that might risk more of the cold snow seeping in toward your vulnerable feet.
In the end, you'll have to play around with various combinations of boots to find the right fit. Just make sure you have the right pair of socks for the boot, as your standard gym socks won't cut it for selecting a boot to last you the winter.
What are the features to look for when buying winter hiking boots?
This list is similar to the methodology we used for finding these shoes, but there are some additional features worth mentioning.
Lugs: The soles should offer a decent amount of traction while walking on packed or loose snow, preventing those classic and embarrassing slips. Boots which have a deep tread, similar to that of a Vibram sole, would be ideal.
Cuff: This is the top of the boot that surrounds the calf. Boots that have this offer an extra layer of comfort while cutting off any potential gap between your leg and the boot itself. This helps trap in heat and prevent snow from creeping into the interior.
Reinforced toe cap: These come in very handy, especially if you plan on using them for construction or heavy duty work. Not only that, but having a sturdy tip means the front won't collapse which could cause blisters. Nobody is fond of those.
Gusseted tongue: At first they look like your standard shoe tongue, but the key difference here is that a gusseted tongue is closed and sewn into the boot's interior. This is a further step taken to prevent water, snow, and debris from creeping in while you step in deep puddles, snow, and more.
Level of insulation: It may be difficult to determine how warm a pair of boots will keep you just by wearing them. So, a key factor not to forget when purchasing is to look for the level of insulation installed into the footwear. This will help you compare different models, no matter the manufacturer.
Temperature rating: This is not always accurate as they are rated by the manufacturers themselves, but they do put the boot within a range of accuracy you might not have without them.
When should I replace my boots?
There's no set distance travelled for when you should replace a pair of boots as traveling by concrete or the hills don't produce the same results of wear and tear. So, judgement will have to be made by a variety of factors. Here are a few signs to look out for:
Laces: If these have become frayed, then it's time to replace the laces. But if the rest of the boot remains in good condition, keep going. However, frayed laces are often a sign the boot is becoming worn down.
Soles: These offer an obvious sign. Everyone can tell when their soles have been worn down, but with boots you must replace them promptly as a loss of sole means a loss of grip on slippery terrain. That's a terrible combination.
Midsoles: This is the cushioning for your foot. If you begin to see this part cracking, you've lost arch support for the shoe.
Eyelets and lace hoops: If these have broken, it can act as a hindrance to properly tightening your pair of boots. A loose pair can cause painful blisters. These are often forgotten but still play a role in your comfort and boot support.
Shape: A poorly shaped boot won't provide the support you need.
Fabric: If the leather–or whichever fabric the brand of company used for the boot–is torn or damaged, this can eventually lead to snow and rain leaking into places that would normally keep unwelcomed materials out.
What are the best winter boots for men?
The best winter boots overall are the Ariat Men's Terrain H20.
RAVE Recommends
We've given you a list for the best winter boots to prepare your feet for the season, but if you're looking for more fashionable and practical winter wear, check out our "RAVE Recommends" list below:
Timberland's Magic Glove: Ever had to take off your gloves in the cold to send a message? Well, with these you don't have to worry about that anymore. With fingertips designed with touchscreen technology to let you type on your device, your hands don't have to be left in the cold.
PUREMSX Winter Jacket: Boots aren't the only thing you need for cold weather. Layer up with a thick winter coat. The PUREMSX is here to keep you cozy while providing ample pocket space.
Outdoor Master OTG Ski Goggles: Planning a ski trip to the mountains? A good pair of goggles will help keep the cold out of your eyes, and tree branches too if you're a beginner.
Mirmaru Socks: Winter boots should only be worn with winter socks, and this deal gets you five pairs to last throughout the entire work week.
REDESS Beanie Skull Cap: Personally, I can't go out in the cold without a beanie cap. REDESS' beanies are a favorite of mine and they hold up well in the cold, keeping your head from freezing while also offering a charming look.
Randy Brangman
Randy Brangman is a Licensed Physical Therapist and Exercise Therapist and a former long distance runner. He is the founder and Lead Exercise Instructor at Trinity of Wellness. Spending more time in running shoes than flip flops, he travels the world while going through pair after pair. He is currently writing a book about joint therapy.