No question, the best weekly planner is the Freedom Mastery Deluxe Law of Attraction Life Planner.
Find your passion, delegate responsibilities, and reach your peak potential using the Freedom Mastery Deluxe. With a design based on leading scientific studies, no other planner can boast these kinds of results.
If you're anything like us here at RAVE, your whole life exists in your planner. It's like your own brain bound into a book on the desk in front of you. Our planners keep us on track and operating at peak performance. The best planners are like a life coach, a guide, a mentor, and a friend.
But everyone has a different organizational style. Do you like to have your day managed down to the minute? Or are you more free-spirited, needing a planner that lets you dream as well as stay organized?
To help, RAVE Reviews presents the very best weekly planners on the market. Read on and find the perfect weekly planner for you and your lifestyle.
THE WEEKLY PLANNERS WE RAVE ABOUT
There are 7 days in a week, and "someday" isn't one of them. Go after your goals with one of these weekly planners.
The 13-month format makes the At-a-Glance perfect for teachers and students planning along the calendar year time frame. And weekly 2 page spreads feature lined daily columns with appointment times that provide 15-minute scheduling intervals.
Read Full Review
Shop the At-a-Glance Weekly Appointment Book
As the year draws to a close, take the time to look back at the past year's accomplishments. It's all there in your planner.
You should feel proud of everything you got done, as well as the time you spent with friends and family.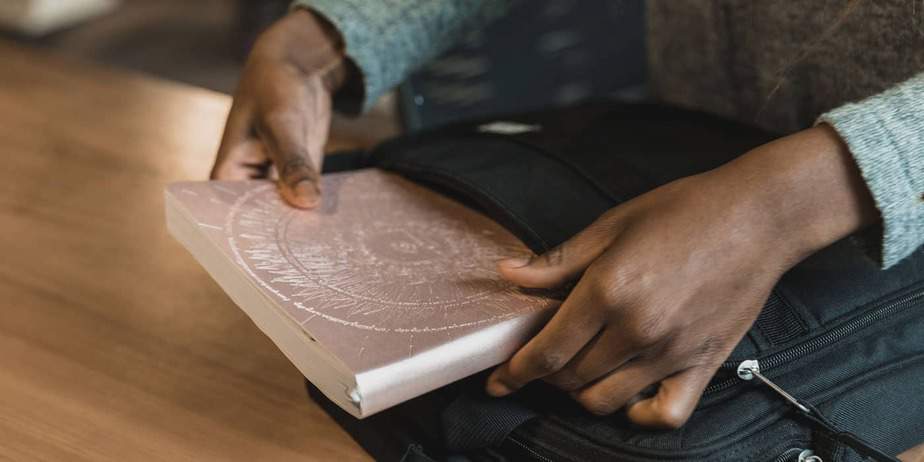 But a new year approaches. The work — and the fun — will start all over again. And no matter how many digital planner options are out there, there's nothing like writing it down by hand.
To help you choose the best weekly planner, here are a few pointers. With the right planner, this year could be even better than the last.
1) What's your style?
Choosing the best weekly planner is a commitment. It can't be a "like-like" relationship. It needs to be LOVE. So when you're ready to make a decision, consider the following:
Do you like the way the planner looks?

Does it keep you motivated?

Do you like things colorful and busy, with a variety of calendar layouts as well as optional planning tools?

Do you prefer something minimal, to get your thoughts and ideas down quickly and cleanly?
2) Even the best planner can't do your work for you.
Let's be real: a planner can't do it all for you. Once you buy a planner, you're going to have to use it. What good is writing it down and never looking at it again?
Here are some tips on how to make the most of your weekly planner purchase:
Only use one.
An effective relationship with a weekly planner needs to be monogamous. Whether it's work or play, writing your life down multiple times in multiple locations makes it twice as likely you'll end up in a real mess.
You bought it. Now check it!
It's called a weekly planner. But you need to check it daily. Take it with you, and keep it visible at all times.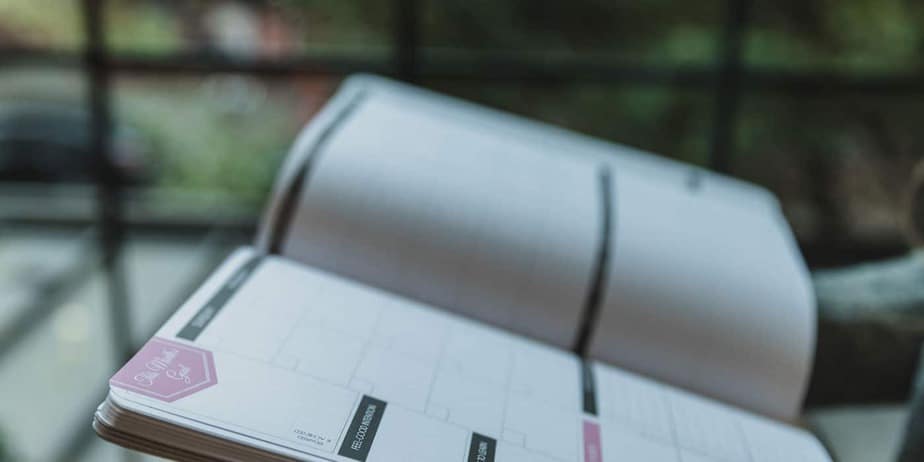 Write it down or you'll forget it.
Get in the habit: If it's important, write it down. That goes for work, family, or free-time activities. There's nothing worse than double-booking yourself due to a preventable planner fail.
Make time to review the day ahead.
Whether it's the night before or the morning of, make some time to check your planner to get your day started right. This is the best way to keep you focused and ensure that you aren't forgetting anything important.
Don't overdo it.
Just because you wrote it down doesn't mean it's humanly possible to accomplish it all. Don't over-schedule yourself. Be realistic. And once a task is complete, check it off and celebrate.
3) Try it. You might like it.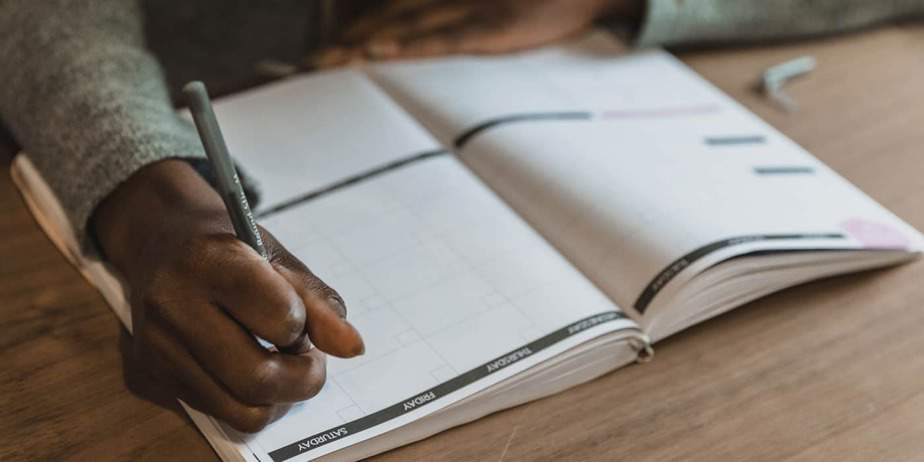 A quality planner can be a bit of an investment. 
Some companies offer printable pages on their website so you can do a trial run before you commit. Determine your budget, and don't be afraid to try a few out in advance.
And once you find a planner you like, it will make next year's decision even easier.
4) What kind of size and layout do you want?
Planners come in a variety of sizes and layouts. Before buying, ask yourself the following questions:
Do you plan your day down to the hour?

Do you simply need a space to keep track of appointments?

How portable will your planner need to be?
5) What kind of binding do you prefer?
Choosing the right binding can make a big difference. Spiral bound planners will lay flat on a desktop, while discbound systems allow for adding pages or moving things around. Know your binding preference before you buy.
6) Don't forget the extras.
Different planners come with different features. Do you need help setting goals or establishing a budget? Picking the right extra features will keep the relationship with your planner happy and productive.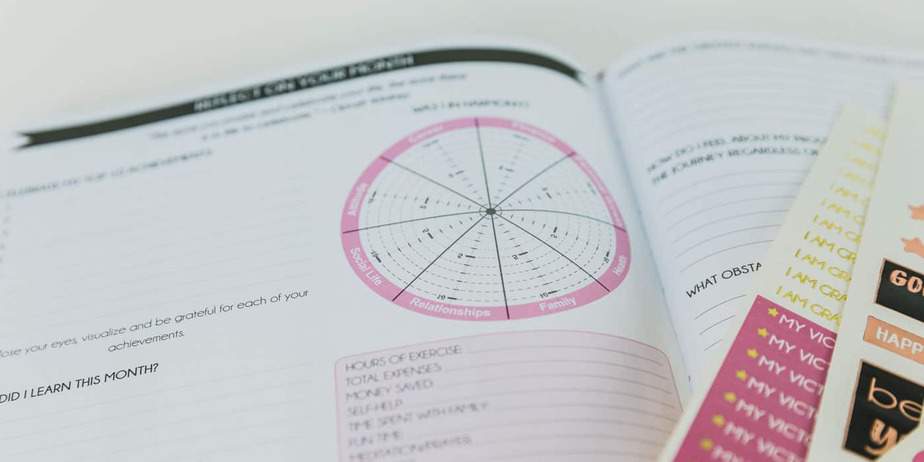 Common extra features include:
Holiday reminders

Elastic binding  

Page markers

Detachable corners

Pockets
…and more!
Methodology
Our research team analyzes a wide variety of customer reviews to come up with our rankings. This allows us to determine which products really stand up as the best you can buy, based on the experiences of thousands of customers who have put these items to the test.
Here are the factors that are most important in determining the best weekly planner:
Price

Quality of material

Is the planner dated or undated?

Size, binding, and portability

Extra features
So read on. It's never too soon to pick a planner that's right for you.
Related rankings
Here are some common questions and concerns for first-time weekly planner buyers. These answers will help ensure that your weekly planner purchase is the start of a beautiful relationship.
Why should I use a planner?
We've all been there: that sinking feeling when you realize you've missed a meeting or special event. Diligently using a weekly planner helps you be where you need to be when you need to be there.
If that's not enough, here are some more reasons to start using a weekly planner.
Keep all of your to-do lists in one place: No more writing on the back of receipts and crumpled-up sticky notes.
Focus on what's important: Learn to get done what needs to get done and save the rest for later.
Increase your productivity: Map out a plan of attack in advance and get more done.
Checking off your to-do list is satisfying: Watch those tasks get checked off and then go enjoy some well-earned time off.
 What's the best way to use a weekly planner?
1. Weekly planners are just that: tools to help you plan your week.
Use them as such and you'll stay ahead of the game.
Ask yourself: Is it something that can be accomplished in a 7-day period or something that must get done on a specific day of the week? Plan accordingly.
2. Checking your planner daily helps you stay on track in all areas of your life.
Use it to manage your work-related to-do list, and to remember when it's time to take a break for a birthday party or dinner with friends and family.
You can even use your planner to get a jump-start on prepping meals, scheduling workouts, or deciding on an outfit in advance.
3. Routine is important.
Keep your planner visible, write down what you need to know, and know what you can accomplish. Be realistic about how much you can really get done in one day or even in one week.
Pick a time every day to update your planner and stick to it. Plan out weeks in advance, or take it day by day — just find a pattern that works for you.
4. Don't overdo it — downtime is important.
To really incorporate your planner into your routine, remember that it's not designed simply to help you stay busy, but to help you be happier. Use it to spend your time more wisely, and you'll see the positive effects in every part of your life.
What are the best weekly planners?
The best weekly planner for you is the one that fits your lifestyle. Planners come in the following categories:
Stylish Planners:

 Planners come in all kinds of designs. The more you like looking at your planner, the more likely you are to use it on a daily basis.

Planners for Teachers:

Teachers need all the help they can get keeping their busy lives in order.

Planners for Students:

Getting through school is a lot of work, and these planners have what it takes to help you succeed at all levels of education.

Planners for Goals:

Are you looking to get more out of life? These planners can help.

Planners for Your Desk:

Keep your home and work life in order with these convenient desktop planners.

Planners for Professionals:

These planners have what you need to succeed on the job.
RAVE Recommends
Make your planner even more effective with these must-have planner accessories.