Sure, we could make a case for spending thousands on a mic — but we won't.
With USB mics, you can capture studio-quality audio at entry-level prices. We've ranked the 10 best USB microphones to suit a wide range of purposes and budgets. And hands down, our number one winner is the Blue Yeti. It offers multiple recording patterns and produces best-in-class results, all at a reasonable price.
If you're recording audio at home for any purpose, USB microphones are the standard tools of your trade. They're perfect for anything from creating a regular podcast series to starting up your own vlog channel on YouTube.
In this ranking of the best USB microphones, we've found products to suit a wide variety of needs and budgets. There are both cardioid and omnidirectional mics, as well as budget-range units and more expensive gadgets for professional recording. Some are Apple-only products, whereas others are suited for Windows PCs, too — and they all use USB connectivity.
Every USB microphone on this list has achieved a minimum average star rating of 4 to 4.5 on Amazon. What's more, our recommendations come directly from audio professionals and real consumers who have tried and tested these products. This means you can be sure that all of our winners are high-quality microphones for producing top-notch recordings.
The USB Microphones We RAVE About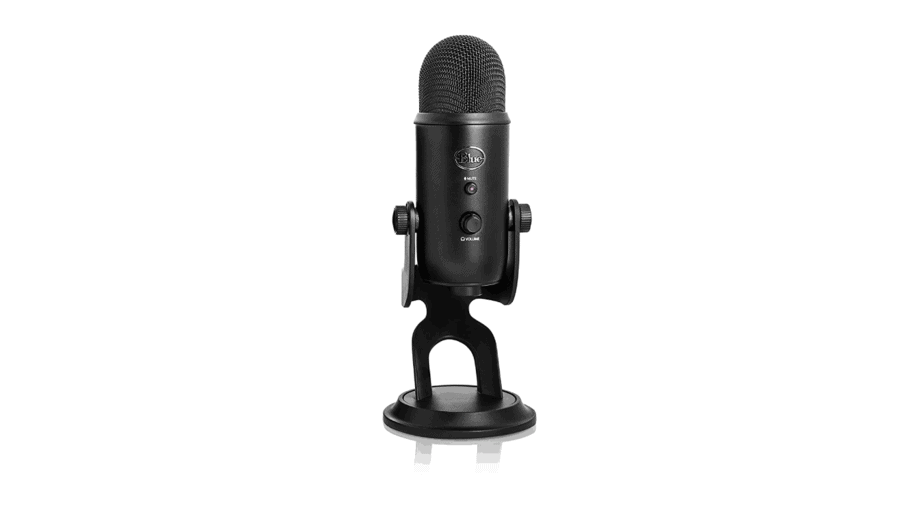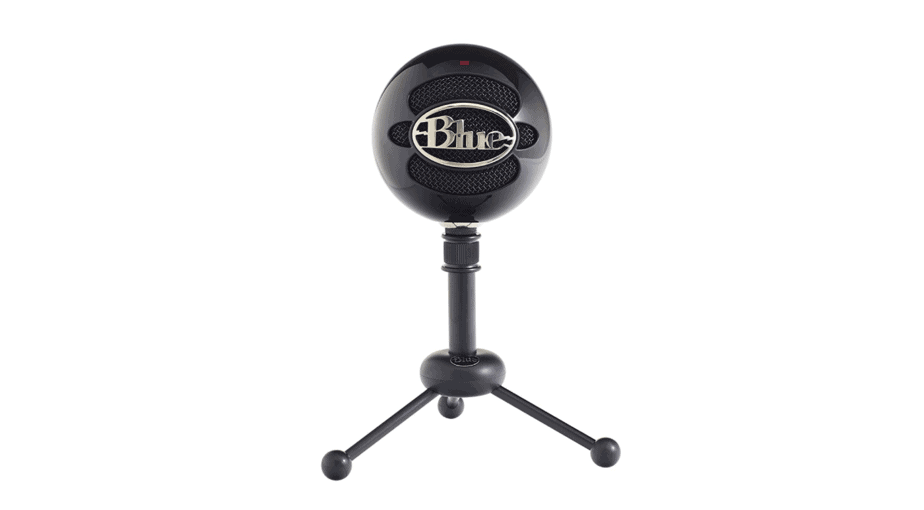 Best Budget
Blue Snowball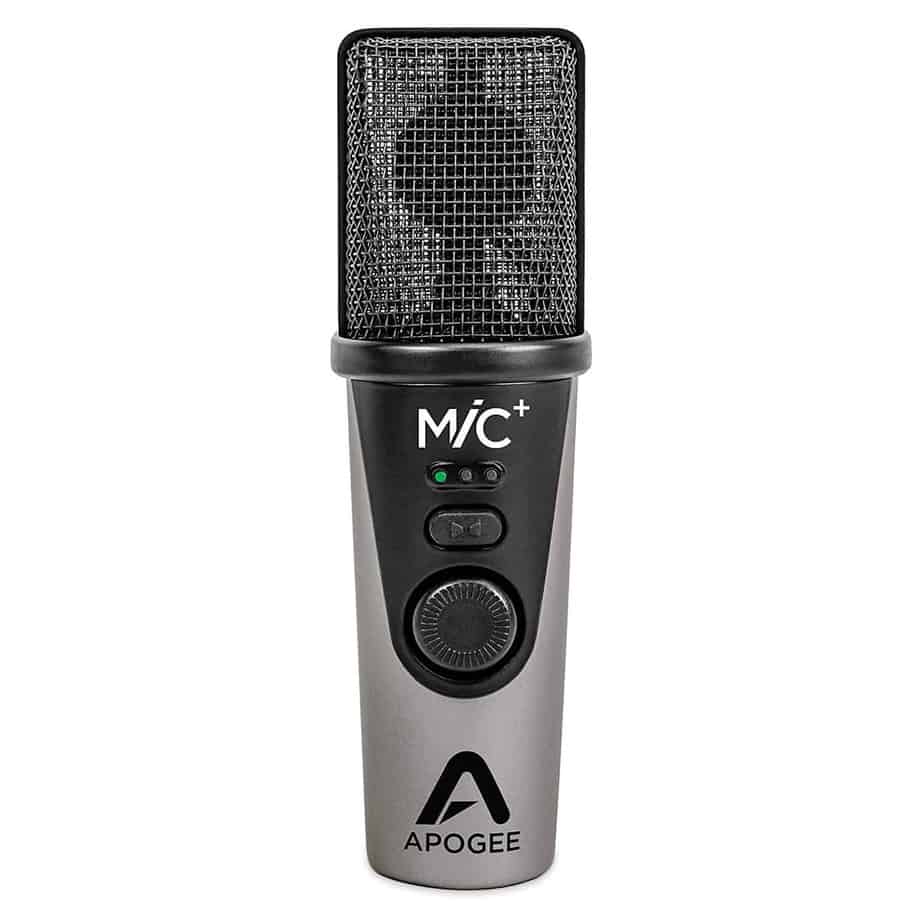 Best Multi-Purpose
Apogee MIC PLUS
If you're starting out in the world of podcasting, then you want to focus on your recordings, not on purchasing a bunch of expensive, difficult-to-use equipment. A plug-and-play USB microphone is one of the simplest ways to capture quality audio, requiring none of the setup and expense of professional recording equipment.
Or perhaps you conduct interviews on the road, and need a simple means of recording the conversation with your guests. Again, the convenience of a USB microphone can't be overstated — they're small, portable, and capable of capturing multi-directional audio. Simply plug one into your laptop and you're ready to go, without sacrificing on audio quality as you would with a basic voice recorder.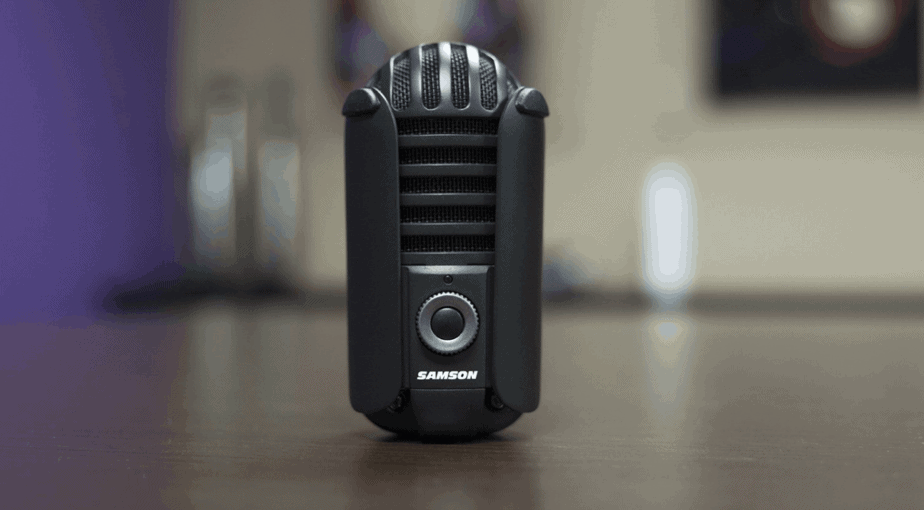 Hobbyists aren't the only ones who can benefit from using this kind of technology. If you're a musician who needs a quality method of recording new ideas while on the road, USB microphones are the perfect choice. And the same can be said for other professional work, such as providing voiceovers for film.
Recording patterns
There are 3 commonly used recording patterns, or polar patterns, that you'll want to be aware of when you're shopping for a USB microphone. (If you're already an expert in audio tech, you may skip ahead.)
You'll most often see cardioid microphones, which record a heart-shaped area in front of the USB microphone. If you're working in an environment with lots of background noise and recording simple speech, then this could be sufficient.
Then you've got bidirectional, sometimes called figure-eight, which records the area immediately in front of and behind the microphone, capturing nothing to the sides. This pattern is well-suited to scenarios such as interviews, where you're sitting directly opposite your guest speaker. But they're not ideal for a conference call or round-table discussion, where speakers are seated to the sides.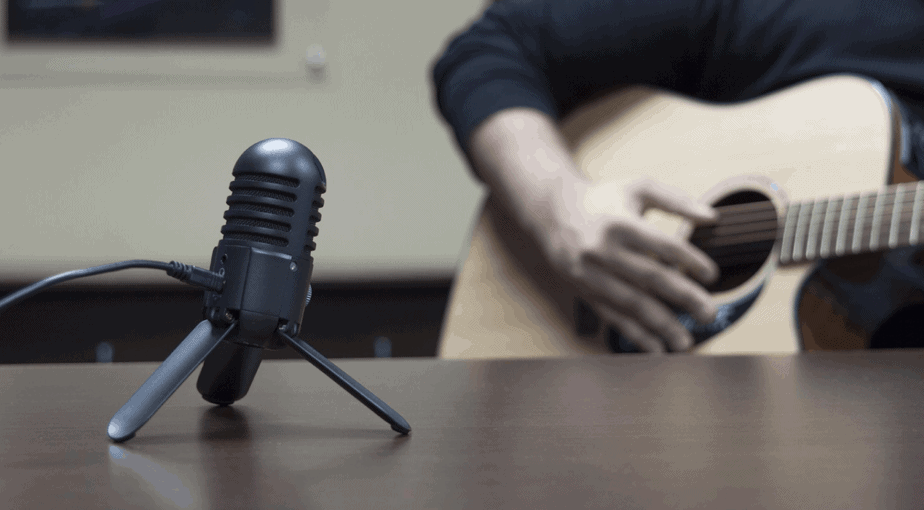 Omnidirectional is the preferred choice for situations where you'll need to capture sound from all directions, such as when you're recording music. But you'll want to operate in an area with near-silence to avoid capturing unwanted ambient noise on your track. These microphones would also be prone to picking up sounds like the clattering of keyboards, so they're less suited to streaming.
What to look for in a USB microphone
One feature offered by some of the best USB microphones is a headphone jack. That will allow you to monitor the recording in real-time, which is invaluable when recording music, for example. But not all USB microphones have this feature, so be sure to check before you buy.
Some mics also include onboard volume controls, or other physical buttons to switch between recording patterns on the fly.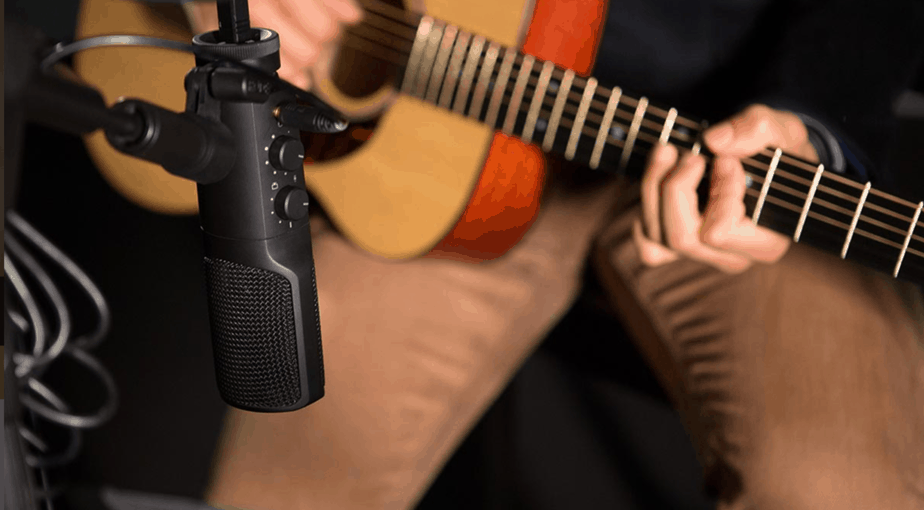 You'll also want to think about your microphone's transducer. Most USB mics are condenser mics, though a few are dynamic. Condenser microphones are best suited for vocals, but they're typically not great for louder audio sources. Dynamic microphones are generally a better choice for these louder sources, including guitars, bass guitars, drums, and so on.
You'll also want to consider how and where you'll mount your microphone. Not all mics can be mounted the same way. If you're streaming on Twitch, then you'll probably want a microphone that can be mounted on an arm or on your monitor. For interviews or dual podcasts, you'll probably want something that can be suspended mid-air or mounted on a desk.
Phantom power explained
Phantom power is a commonly misunderstood area of microphone operation that we want to cover in brief detail. Essentially, it is DC electrical power that's passed through complex circuitry to operate the microphone. And it's a common feature of most condenser microphones, including many we've listed here.
Basically, a microphone with phantom power doesn't require a separate, external power supply. It draws power from the device it's connected to, whether that's a mixer, camera, or computer. That means no batteries required.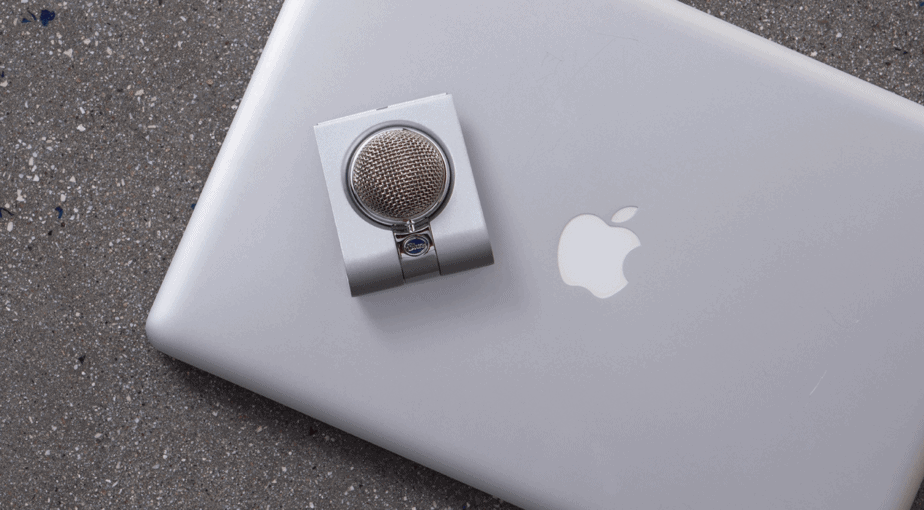 You may be wondering why it's called phantom power at all. Well, pre-phantom microphones involved an unwieldy, cumbersome power supply separate from the mic itself. When improvements were made to this technology and the power-supplying circuitry was hidden within the mic, the term phantom power became commonplace.
Methodology
We've sourced these product recommendations from audio professionals and everyday customers, using both real consumer feedback and reviews from respected authorities in audio tech.
Once we have a long-list, we cross-reference review scores, pros and cons, and the number of times a product is recommended on similar rankings. Then we apply our own custom criteria based on careful research into what makes a USB microphone great.
The culmination of this methodical process is an airtight list of the very best USB microphones money can buy. Here are the specific criteria that we used to judge our winners:
Range of direction: Whether it's cardioid, bidirectional, or omnidirectional
Recommended use: How well the microphone performs in different scenarios
Mobile compatibility: Whether the mic can be connected to a mobile device
Headphone jack: Whether you can monitor your recording using headphones
Accessories: Whether the microphone comes with a pop filter or other accessories
Base: The quality and durability of the base and attachments
Third-party compatibility: How well the microphone integrates with third-party accessories and platforms
Best USB Microphones
The Blue Yeti, much like the abominable snowman, is something you may go looking for but have difficulty finding. This is a portable USB microphone that somehow manages to remain affordable without compromising quality. It doesn't skimp on functionality either: You can choose between bidirectional, omnidirectional, and cardioid recording patterns, making this mic suitable for all types of recording.
Unlike some USB microphones, an SD card isn't required to store your recorded media. Instead, the Yeti records straight to your device. The mic supports both Windows and Mac, and it also has a headphone output for monitoring your work in real-time. And first-time setup is a breeze — simply plug and play, with the necessary drivers automatically installed.
As a microphone with multiple recording patterns, it is sometimes prone to picking up ambient noise, but this can be minimized by finding the right settings. It's not very light and it's a bit bulkier than others, but this is only a minor inconvenience. The main disadvantage is a lack of third-party accessory compatibility, which means you'll have to buy accessories directly from Blue.
Pros
Doesn't require an SD card
Simple plug-and-play setup
Stunning sound quality & clarity
Cons
Easily picks up background noise
Only works with Blue accessories
Large and cumbersome
The Rode NT-USB microphone is solely a cardioid pattern mic, which may sound limited compared to the Blue Yeti. But what it lacks in recording pattern variety, it makes up for in other areas. Like the Yeti, it boasts compatibility with both Windows and Mac, as well as a headphone out and mobile compatibility.
It also includes a host of useful accessories, including a 20-inch USB cable. That in itself takes care of one of the most common complaints about USB mics: annoyingly short cables. And you'll get a pop filter, which is essential for softening plosive sounds that can ruin a recording.
This microphone loses out on the top spot primarily because of the single recording pattern. And we also think that the plastic mount could be stronger, or made from a more durable material. Additionally, you can't make any adjustments to the microphone gain without employing third-party audio software. Still, overall, this is a reliable, high-quality product from one of the most respected brands in audio.
Pros
Compatible with mobile devices
3.5mm jack for monitoring input
Compatible with PC and Mac
Cons
Cannot adjust microphone gain
Plastic mount feels fragile
Limited to a cardioid pattern
3
Audio-Technica AT2020USB+
This is a condenser microphone that offers a cardioid recording pattern, as well as a lag-free headphone output. As such, it's best for recording podcasts or voiceovers — it'll work with game consoles, but there are cheaper alternatives that'll do the job just as well. Besides, there are features built into the AT2020USB+ that are clearly intended for more professional use.
For example: A "Mix Control" feature allows you to blend your microphone signal with pre-recorded audio. The headphone monitoring is flawless and doesn't suffer from any latency issues like some other USB microphones. Plus, the USB connectivity works with both Mac computers and Windows PCs, so you're not limited by platform.
But as we mentioned in the Rode NT-USB review, some microphones suffer from a short cable, and this is one. Numerous customers have also complained about the included tripod stand, as it's very short and doesn't provide adequate lift to the mic. And there's a bright LED mounted immediately behind the mesh, which never goes out and can get surprisingly annoying. Just in terms of audio capture, though, this is an excellent choice.
Pros
High-quality, all-metal build
Built-in headphone monitoring
Monitoring features mix control
Cons
Relatively short 10-inch cable
Bright LED behind the mesh
Supplied tripod is near-useless
For such a small, inexpensive mic, the Blue Snowball pulls off some fancy tricks. There's a regular cardioid mode and an omnidirectional mode, too — but you'll also get an enhanced cardioid mode. With -10 dB attenuation, you'll be able to capture louder sounds with greater clarity, and without the need for a separate dynamic microphone.
When you make your purchase, you'll have the option to pair the microphone with numerous helpful accessories. You can opt for a pop filter, which we highly recommend for capturing higher quality speech and vocals. However, we'd advise that you skip the headphones and look for a higher-quality, branded pair elsewhere.
There are a few minor negatives to the Snowball (including reports that the cardioid modes pick up excess background noise), but nothing that should put you off if you're looking for a great entry-level USB microphone.
Pros
3 quick-access settings
Both cardioid and omnidirectional
Base includes telescoping arm
Cons
Design easily shows blemishes
Even cardioid mode picks up noise
Bright LED mounted top-center
The CAD U37 is a beginner's USB mic that's priced accordingly, offering the perfect solution for voiceovers or podcasting. It's a cardioid-only microphone, which utilizes 10 dB overload protection to reduce loud noise distortion, much like the Blue Snowball. The 10-foot(!) USB cable won't cause trouble with your computer setup, and it'll work on both iOS and Windows.
Customers have reported — through accidents with handling — that the microphone is highly durable, even after being dropped. For a mic that's made from plastic rather than metal, this is quite impressive. However, because of its plastic build, the CAD U37 definitely resembles cheaper units in terms of its aesthetic and lacks the finesse of Blue's models.
Despite the overload protection, this microphone still doesn't handle extreme highs and extreme lows very well. And some users have reported a delay on the headset monitoring using the 3.5mm headphone jack, which could be either mildly annoying or seriously problematic depending on what you're doing. For these reasons, the CAD U37 slips into the middle of our USB microphones ranking.
Pros
10′ USB cable
Extremely durable
Affordable, entry-level mic
Cons
No off switch
Not suited to volume fluctuation
Delay on headset monitoring
The Samson Go Mic earns its name — it's highly portable and designed to be used when traveling. Shaped more like a voice recorder than a traditional mic, it'll fit comfortably on your desk, or in your pocket when not in use. It slots right into an included carry case, which isn't much bigger than a wallet.
The Go Mic offers both cardioid and omnidirectional recording capabilities for less than 50 bucks. It's clear from the design and the inclusion of omnidirectional recording that this mic is intended primarily for interviews. But you could also use it to record your own podcasts, or even capture notes in the field.
Just don't expect it to be the best in the business at capturing your desk-based audio work. Due to the design, it's almost impossible to achieve a comfortable positioning of the microphone in front of your face. Plus, the pivot hinge is reported to wear down over time — which is why we've knocked this microphone down to 6th place.
Pros
Convenient travel size
Uniquely portable design
Omnidirectional and cardioid
Cons
Tricky to position up high
Included case doesn't fit cable
Pivot hinge wears down eventually
The Samson Meteor is a seriously attractive microphone, contending with Blue for the best chrome or brushed metal aesthetics. It's clear that a lot of thought has gone into all aspects of the design, which includes a number of physical controls. There's a volume knob for the headphone out, plus a "Mute" button for conferencing — a hard-to-find feature on USB mics.
This is also a microphone that won't dominate your desk — it's smaller than the Blue Snowball, our best budget microphone. And it comes in at a similar price, offering you an equally attractive, yet more compact alternative. That said, the extra control buttons and knobs don't come without their disadvantages when put to the test.
You may mute your microphone during a conference call, or you may fiddle with the headphone volume during a recording. But either of these actions is likely to cause audible interference with the recording. What's more, the volume knob is often described as fairly stiff, meaning it can take both hands to adjust.
Pros
Attractive chrome design
Features multiple controls
Smaller than Blue Snowball
Cons
One tripod leg obstructs cable
Picks up volume adjustment noise
Stiff volume knob
Your eyes don't deceive you: Yes, we did already list the Blue Snowball back in 4th position on our ranking. But our best budget USB microphone has a little brother, and it's the iCE. Design-wise, not much has changed — the microphone is a singular sphere, mounted on top of a tripod base.
But the key difference lies in recording patterns. Whereas the Blue Snowball offers more than one mode, the iCE only offers a cardioid recording pattern. There's very little price difference between them — so if you want some extra flexibility, you're probably better off with the regular Snowball.
There are a few other negatives that sink this microphone down to the lower half of our ranking. Firstly, the red LED that is always on feels pointless — we'd prefer blue, at least. But since it serves no real purpose, we feel that the design would be better off without it. And the power cable doesn't match the impressive aesthetics of the microphone's body.
Pros
Big improvement over basic mics
Rubber feet improve grip
Blue creates very attractive mics
Cons
Red LED feels largely pointless
Power cable can be mismatched
Similar price to the better model
The Apogee MIC PLUS is a studio-quality microphone, and it looks the part — it's exactly what we'd picture if we visualized a professional recording microphone. Though it's a condenser mic that only offers cardioid recording, it's pitched as being perfect for instrumental recording, something that numerous happy customers have attested to.
Unfortunately, there's no pop filter included, which is a shocker given the price tag — you'll need to buy one separately.
Still, the audio produced by this microphone is excellent and well suited to podcasting, vlogging, streaming, or recording music. And it's widely compatible with a range of iOS devices as well as Windows and Mac computers.
Pros
Produces incredible sound quality
Versatile enough for many purposes
Good iOS device compatibility
Cons
Pricey
May struggle with low frequencies
Pop filter not included in price
It's pretty clear that Blue produces some quality USB microphones. After all, they won our best overall and best budget titles. And the fact that this mic comes in at the bottom of the list doesn't make it a sub-par option for home audio recording. It has some convenient features that make it perfect for basic uses, like podcasting or video gaming with friends.
For example, the microphone head can swivel a full 360 degrees, so stand positioning is less important than with other mics. And due to its small size, the microphone can be mounted on top of a monitor, saving desk space. It's an inexpensive, entry-level device that's highly portable — though it isn't light for its size and the attachments aren't particularly tight-fitting.
As a condenser mic with a polar cardioid pattern, this microphone is best suited to quieter, vocal-only recording tasks. Admittedly, this microphone isn't the most aesthetically pleasing. Besides that, the only other negative to note is that the microphone's weight tends to imbalance the monitor mount.
Pros
As cheap as they come
Can be mounted nearly anywhere
Mic head swivels 360 degrees
Cons
Design matches price point
Though small, it's not lightweight
One recording pattern
Are USB microphones compatible with game consoles?
This is a question that needs to be considered on a case-by-case basis, as the answer differs between microphones. In most cases, a USB microphone will work just fine with your PlayStation or Xbox console. But it's less a question of whether or not it will work, and more so whether it's worth the investment.
If you're already intending to get a USB microphone, then there's nothing to lose by plugging it into your console as an added bonus. But there's little point in purchasing a high-end studio microphone for chatting with the squad. If you want a microphone for this purpose, consider the Blue Snowball, our best budget microphone.
Of course, things are different if you're a streamer. If you're streaming games on Twitch, you'll want a high-quality USB microphone. And you'll probably also want a headphone output so that you can monitor game volume alongside the recording. Don't forget that you may also want a webcam, meaning you'll have to think carefully about microphone positioning.
Are USB microphones good for recording vocals?
In the past, USB microphones were often seen as a gimmick, but they've been improving constantly. There are now thousands upon thousands of people using them for producing their own content. Whether you're a vlogger, streamer, podcaster, or singer, a USB microphone is perfect for capturing vocals.
But you should put some thought into the recording pattern that will best suit your intended usage of the microphone. Don't buy yourself a cardioid microphone if you're going to be sitting on either side of an interview table. And don't pick up an omnidirectional mic if you're trying to podcast in an environment with lots of ambient noise.
As a general rule, dynamic microphones handle louder audio sources better than condensers, but the gap isn't too wide. You can still record music with a condenser microphone — just be sure to check out reviews before you commit.
What recording software will I need?
Check the USB microphone that you're buying, as many will include software for recording audio. But if you're looking to mix simple tracks on your computer, then Audacity is a good start. It's a free program that's compatible with both Windows PCs and Mac computers.
Of course, there are paid alternatives available with greater levels of built-in functionality, so it's all about what you need. Just remember to check if a particular microphone includes a headphone out, because you can't monitor recordings in real-time without one. You'll always want this functionality if you plan on recording vocals over pre-recorded instrumental tracks, for example.
When you're on the hunt for a new USB microphone, if you're a Mac user, look for Garageband support. It's a fantastic recording application that works on Apple products, and it's frequently recommended by customers who use these mics. It can be used for vocals, instruments, or any other sounds that your new USB microphone can capture.
Do USB microphones need an audio interface?
An audio interface converts an analog signal into a digital signal, though not all microphones require this step. Some mics have a built-in analog-to-digital converter, meaning no additional conversion is required (nor possible). An audio interface is useful if you're plugging in instruments that require conversion, for example.
With microphones in general, check out the specific model you plan to buy so you know what you'll need. In most cases, your mic will already have onboard conversion from analog to digital. If so, then don't waste any money on an interface.
But you're reading a ranking of the best USB microphones, which means just one thing. If you buy one of these microphones, you're not going to need an audio interface. Such interfaces don't accept USB as an input source, which rules out all of the products we've listed.
What are the best USB microphones?
When it comes to the best USB microphones, there's variation in the price tag, the type of recording pattern, and the build quality. Most of these factors simply depend on what you need. However, there are 3 USB mics that we'd recommend above the others for certain purposes.
For shoppers on a budget, there's the best budget USB microphone, which is the Blue Snowball. It supports multiple recording patterns, which are quickly accessible via a physical switch mounted on the microphone. There's a telescoping arm included for height adjustment on your desk, plus it's aesthetically pleasing to boot.
Or you could opt for the best multi-purpose USB microphone, which is the Apogee Mic 96k. It's not the highest-scoring mic on our ranking, but it's a studio-quality recorder and cross-functional. Though it lacks omnidirectional or even bidirectional recording, it still performs very well with its cardioid pattern in numerous scenarios.
Otherwise, our pick of the best overall USB microphone, based on the most positive feedback, is the Blue Yeti. Media is recorded directly onto your device rather than any external storage, and the sound quality is second to none. It also supports bidirectional, omnidirectional, and cardioid recording patterns, setting you up for pretty much any scenario.
RAVE Recommends
Whatever you're recording, a USB microphone is enough to get started, but there are some accessories that can make things easier. We've gathered a list of related recommendations that could help you take your audio to the next level.
Blue Yeti Pop Filter: The sensitivity of USB microphones is exceptional, but that can be a bad thing if you're underequipped. If your mic doesn't include a pop filter, you'll need one to soften those 'P's and 'B's.
Cyberlink PowerDirector 17 and PhotoDirector 10 Ultra: Once you've got the raw recordings, you're going to want to add a touch of finesse before uploading to your audience. The Cyberlink suite is ideal for editing video and audio into a production-ready state for your viewers or listeners.
Logitech HD Pro Webcam C920: For podcasts, audio is enough. But if you're vlogging, then you'll need a video recorder. This webcam from Logitech will capture HD video to accompany your high-quality audio recordings.
WD 1TB Black External Hard Drive: Trust us, you're going to want a secure backup on which to store your media. An external hard drive is one of the best backups you can find, just in case something happens to your computer.
AmazonBasics USB 2.0 Extension Cable: These 10 microphones are the best of the best, but they don't all have great USB cables. If the included cable isn't quite long enough for your setup, you can easily pick up another cable on the cheap.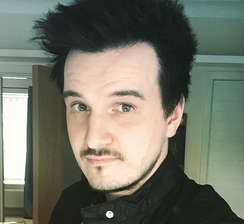 Chris Barry
Chris Barry lives in Dorset, England with his wife. When he's not writing product reviews, Chris can usually be found furiously writing and editing his first novel, or watching horror movies.