When it comes to keeping your drink ice cold, nothing beats a good stainless steel water bottle.
We absolutely love Hydro Flask's 32oz. Sports Water Bottle. The double-walled vacuum insulation keeps your hot drinks hot and your cold ones cold, without creating those annoying droplets of condensation that get your stuff all wet. With its sporty design and wide range of bright colors, the Hydro Flask is easily one of the best water bottles on the market.
We love well-designed, practical, stylish products. Our favorite stainless steel water bottles are no exception.
With so many people turning away from disposable plastic bottles and looking for more eco-friendly, healthy solutions, it's important to know what the options are. Our team at RAVE spent hours researching the alternatives — BPA-free plastic, glass, and stainless steel — and looking through hundreds of different designs and models. Which one you go for depends on your personal taste. But to help you get started, we've created these rankings.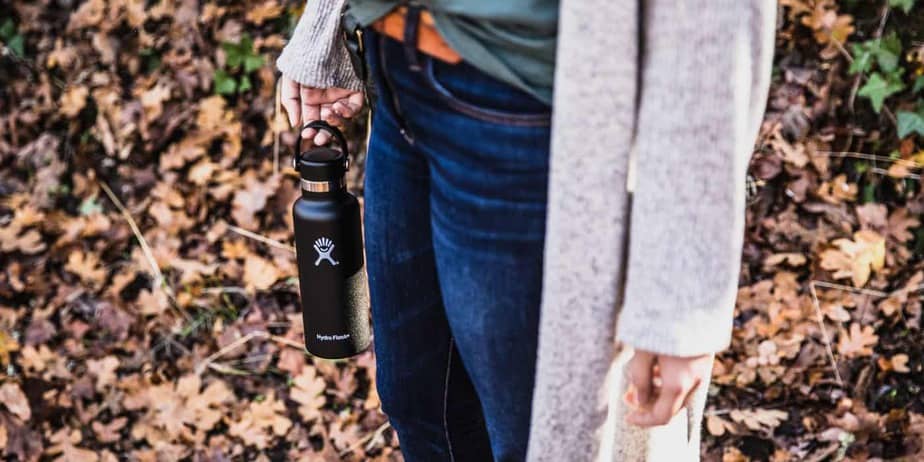 This time we look at our favorite stainless steel water bottles. If you spend a lot of time in the great outdoors, or if you're simply (more than) a bit clumsy, stainless steel might be the way to go (although make sure to check out our ranking of the best glass water bottles too — some of our faves are surprisingly sturdy!).
Stainless steel is one of the most durable materials out there, so it should last you a long time. Steel also has great insulating properties, so bottles made of this material are great at keeping your drinks the temperature you want them.
The Stainless Steel Water Bottles We RAVE About
Save yourself the guilt of throwing away endless plastic water bottles with one of these winning products.
It's hot outside and we need a refreshing drink, so we buy a $1 bottle of water from the store. Or it's winter, we can't feel our fingers, and all we want is a nice, piping-hot cup of coffee to go. We've all been there, and chances are we thought nothing of it.
But should we stop and think about that plastic bottle or disposable coffee cup we've just tossed in the trash? Just take a look around and you're bound to see lots of people drinking out of disposable containers.
What happens to them all?
Well, here's the sad part: If not recycled, plastic ends up in landfills and in the ocean, where it can stay for up to 1,000 years! Some reports estimate that there are more than 150 million tons of plastics in the oceans already, with another 8 million tons being added each year. That's a whopping 5 trillion pieces of plastic in the ocean and counting.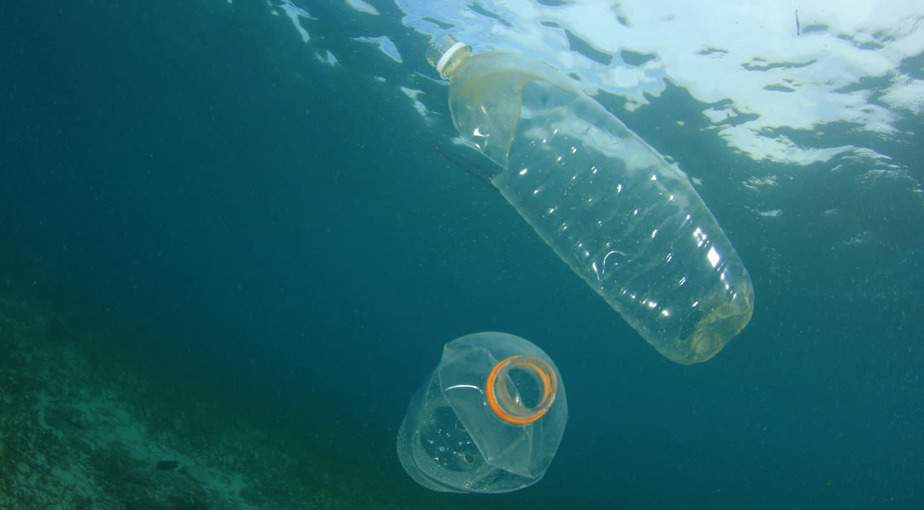 If we carry on like this, research suggests that the ocean will contain more plastic by weight than fish by 2050. We're not sure how much all the fish in the world weigh, but we're willing to guess that it's a hell of a lot.
While a plastic-free world is a long way away, each one of us can make small changes to help make a difference. The good news is there are lots of environmentally friendly options out there.
Stainless Steel Is As Green As It Gets
Compared to plastic, stainless steel is a lot kinder to the environment and to your body.
First of all, stainless steel products are made to last for years and even decades, so you won't be constantly buying them and tossing them out. Stainless steel is also 100% recyclable, and much of what we use now is actually made of about 70% recycled material.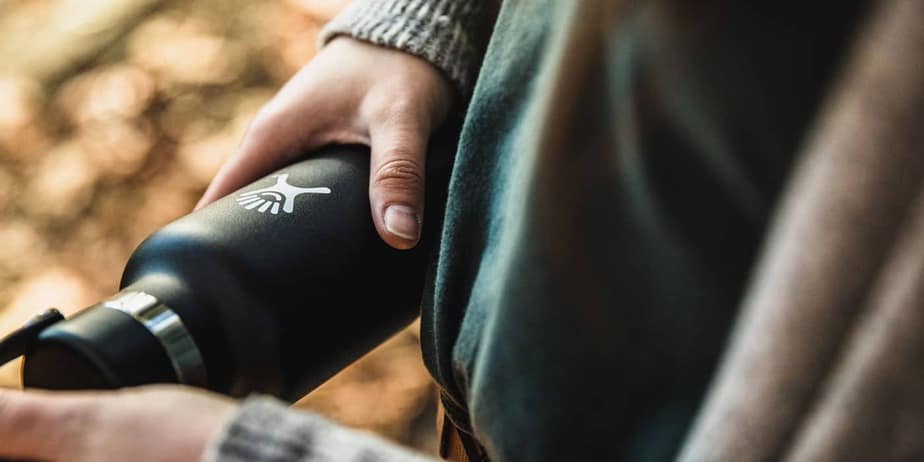 Although plastic bottles can also be recycled, manufacturing and recycling plastic is usually more harmful to the environment than manufacturing and recycling stainless steel, since the latter doesn't generate toxic run-off.  
And, although we hope your stainless steel products never find their way to the landfill (recycle, recycle, recycle!), it's good to know that they won't leak harmful toxins into the soil and water.
Here's to Your Health
A few years ago, people started worrying about the harmful effects of BPA (which stands for the scary-sounding Bisphenol A). This is a potentially dangerous chemical which — until recently — was commonly used in plastic products like food containers and water bottles.
Thankfully, companies have started switching to BPA-free plastic, so there are a few safe plastic options out there. Stainless steel, too, is 100% BPA free, so you can be sure that there are no nasty chemicals leaching out into your water, even if your bottle is exposed to the heat.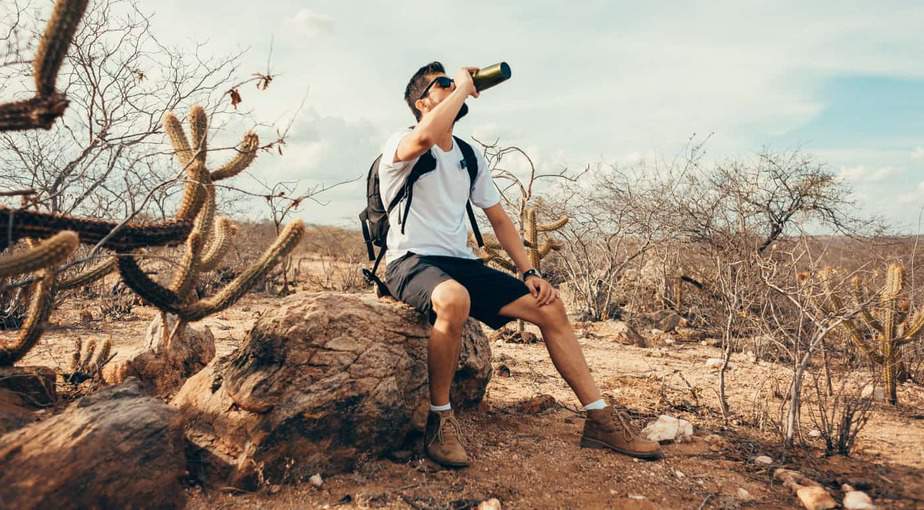 Be aware, though: Not all metal bottles are made of stainless steel. Some are actually made of aluminum, which is not supposed to come into contact with food or drink, and is coated on the inside with a plastic liner which could contain BPA. Back to square one!
Unlike aluminum, stainless steel doesn't need a liner, so you can sleep (and drink) safe and sound.
A Water Bottle for Every Style
So stainless steel water bottles are good for the environment and good for your health. That should be good enough, but we're not going to lie: At RAVE, we like things that look nice too.
And unlike those battered-up disposable plastic bottles (come on, we all have one of those! Bet there's one hiding under your car seat right now), stainless steel water bottles look oh-so-good. They come in a variety of bright colors and are designed for different lifestyles: Some will look elegant in your kitchen, and others will help you stay hydrated during a big hike.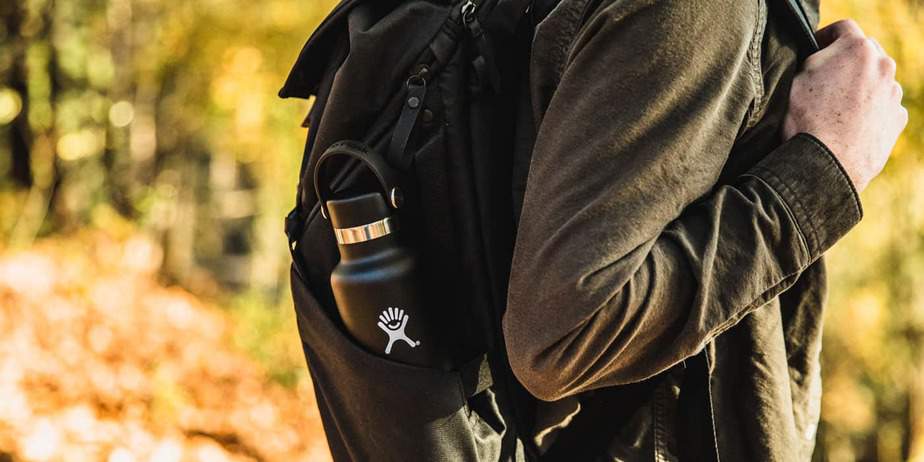 But remember, beauty is more than skin deep, and good design is about more than mere looks (but we do like the pretty colors). Some of our favorite bottles come with a handy carrying loop, so you can easily carry them around with you during a festival or camping trip, while others are wrapped in a rubbery sleeve which stops them from slipping out of your hand.
Whether you're looking for something sporty and fun or something simple and elegant, you'll find it in our list of top 10 best stainless steel water bottles!
Methodology
It doesn't take a genie to find the best water bottles, but it does take a whole lot of research. Luckily, that's why we're here!
We looked at heaps of different models, then combed through dozens of websites and read hundreds of customer reviews to find out the good and the bad. When creating our scoring system, we took several main factors into account:
Value

Durability

Practicality

Style

Overall quality and design
Related rankings
Is stainless steel better than plastic?
In the past few years, plastic water bottles have received some negative press for containing BPA, which is linked to cancer. They've also been decried for the terrible impact that single-use bottles have on the environment. While the health risks of plastic bottles are still being studied, stainless steel is definitely much, much better for the environment (we cannot stress this enough!) than buying and tossing disposable bottles.
But not all plastic is made equal. Companies have become more conscious about the chemicals they use in their water bottles, and BPA-free bottles are now widely available. Still, the environmental impact of plastic— even the BPA-free, recyclable type — is worrying.
Annual consumption of plastic bottles is predicted to exceed half a trillion by 2021, and while recycling is increasing, it just can't keep up.  According to one study, less than 10% of plastic ends up actually being recycled, while a whopping 79% ends up in landfills.
Stainless steel is a lot more durable, meaning you'll probably hang onto your bottle longer. Although there are lots of sturdy reusable plastic bottles to choose from, they're just never going to be as tough as a stainless steel one — as hard as you try, the most you're likely to do to a stainless steel bottle is put a dent in it.
On top of that, stainless steel bottles are made with culinary-grade steel, meaning they won't leach toxins into your water. And (in case you need another reason to make the switch) it doesn't retain flavors, meaning your drinks are always going to taste how they're meant to taste.
Are stainless steel water bottles dishwasher safe?
All stainless steel water bottles are different, so make sure to read what the manufacturer has to say, or at the very least check the bottom of the bottle.
Stainless steel itself is not the problem. However, the paint or rubber coating that covers the bottle might not withstand the heat of a dishwasher, and could end up peeling off and making your bottle look shabby.
Insulated stainless steel bottles (so most of our favorites) should not be put in the dishwasher, as the insulation is quite delicate and can crack, leaving you with a bottle that doesn't keep drinks the right temperature.  
Same goes with the freezer. When liquids freeze, they expand and take up more space. As the liquid freezes and expands, it puts pressure on the walls of the bottle, causing it to deform or even crack.
With non-insulated bottles, the solution is to only half fill it before you pop it in the freezer. Insulated bottles, though, should never go in there, as the vacuum seal could easily break and will never keep your drink cold again. Ironic, isn't it?
And last but not least, your stainless steel bottle should never, ever go into the microwave.
What are the best stainless steel water bottles?
We spent hours trawling the internet's most popular review sites and aggregating consumer data to find an answer to this very question (you can read about our methodology up at the top).
With so many great options out there, it wasn't really as easy as you might think. But we finally picked our favorite: The Hydro Flask 32oz. Sports Water Bottle is designed to insulate your drinks and keep them the perfect temperature, and it manages to look great while doing it. With dozens of colors to pick from, you'll have a hard time settling on only one!
But beauty is in the eye of the beholder, as they say, so make sure to look at the other options in the ranking to find the perfect stainless steel water bottle for you.
RAVE Recommends
You've got your stainless steel water bottle. Now take a look at some of our favorite accessories: