After careful deliberation, there was no doubt in our mind about the overall winner for best snowboard brands: Ride Snowboards.
One thing that impressed us right away about Ride was their innovative use of cutting-edge technology, creating snowboards that truly are "for the people."
Snowboards are somewhere between a skateboard and a surfboard…but for the snow. And snowboarders are a breed all their own — adventurous and non-conformist, but also all about the good things in life. But don't let the laid-back attitude fool you. We snowboarders are serious about what we do. We love to shred, and we demand the very best from our favorite snowboard brands.
Snowboarding season is coming up, and it's time to get a new board. But there's a lot to consider before you go all in. The snowboard brand you choose is important. We're here to tell you which snowboard brands are better than the rest, and answer questions like, what are the different types of snowboards? How long should your snowboard be? And what about the width?
This is all important stuff to know before you make your decision. Get current on the best snowboard brands, and this season could be your best yet.
The Snowboard Brands We RAVE About
Before we tell you about the 10 best snowboard brands, let's cover the basics. Here are the different types of snowboards, and the terrain for which each type is best suited. What's your riding style?
Types of Snowboards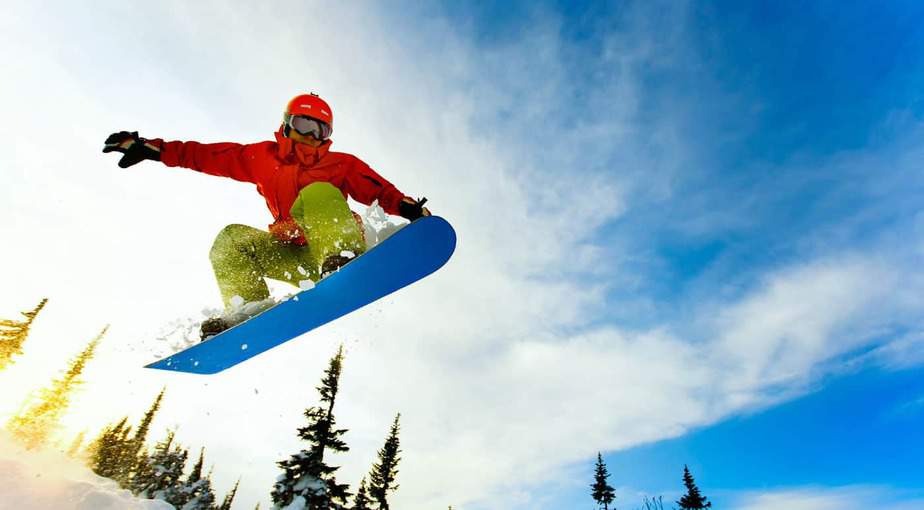 All-Mountain: These snowboards can handle any terrain.
Freestyle: Freestyle snowboards are best for the park.
Freeride: Use your freeride snowboard on ungroomed snow in any terrain.
Powder: If you live in an area with a lot of deep powder, go for a powder snowboard.
Splitboards: If backcountry snowboarding is your style, get a splitboard.
Boards also come in different shapes. The right shape also has a lot to do with how and where you like to snowboard.
Directional: Like the name implies, directional snowboards are intended for riding in one direction at high speed. Freeride boards and all-mountain boards are often directional.
True Twins: Popular for park and pipe riding, true twins are symmetrical in construction and can be ridden forward or backward.
Directional Twin: Kind of a hybrid between a directional and a twin, directional twin snowboards let you ride all over the mountain, from the park to groomers. If versatility is important to you, go with a directional twin.
Next, let's talk about the length of your snowboard.
The Length of Your Snowboard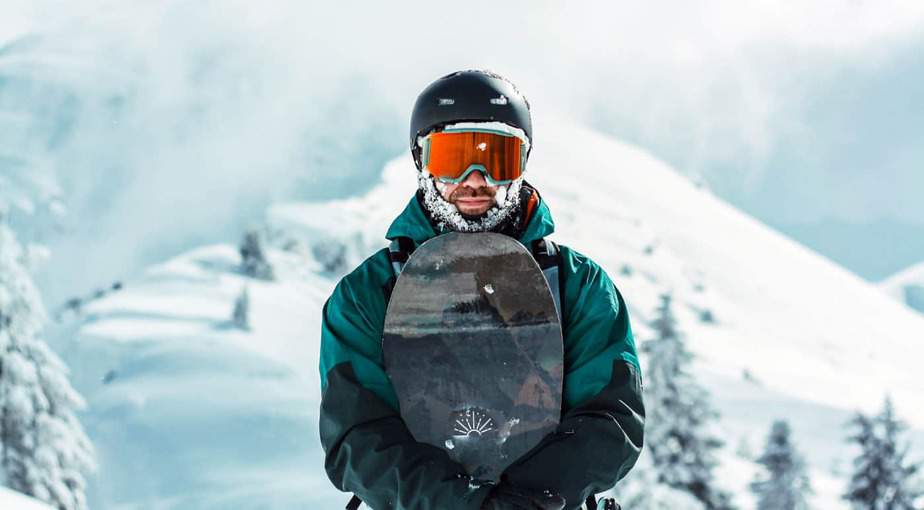 You can use this simple test to determine if a snowboard is the right length for your body type: First stand the snowboard on its tail. If the nose of the board reaches somewhere between your nose and chin, it's a good length for your height.
While it's perfectly fine to determine the best length for your snowboard this way, there is a more precise technique, using body weight. Most snowboard manufacturers recommend this approach, and you can find size and weight charts online or at your local board shop.
Before you buy a new board, determine how wide it should be.
The Width of Your Snowboard
To choose a good snowboard width, first check that your snowboard boots fit on the middle section — or waist — of the snowboard.
Your boots should extend slightly over the edge of the board, no more than 2 inches. Just like with snowboard length, there are charts that can tell you the best snowboard waist length for your boot size.
This brings us now to two important characteristics of snowboard design: camber and rocker.
The Difference Between Camber and Rocker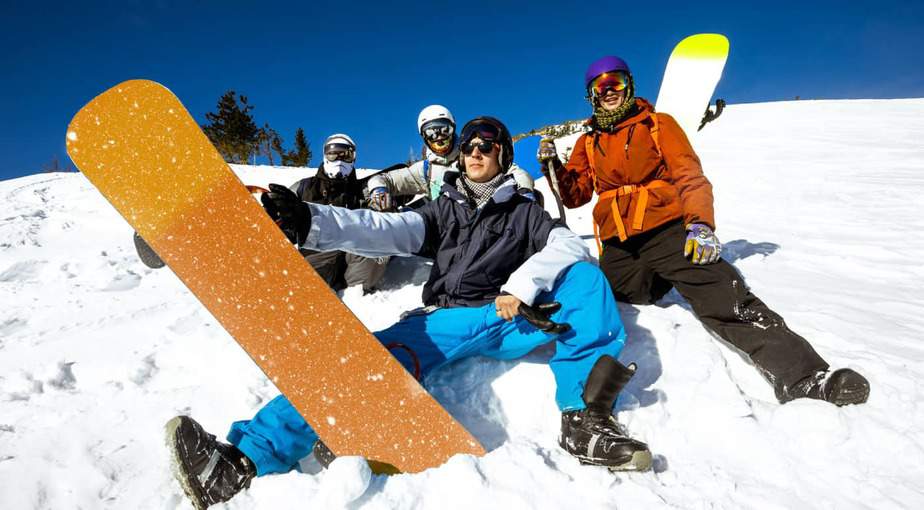 Camber and rocker refer to the shape of the snowboard when you view it from the side. In addition to camber and rocker, snowboards can be flat, combined camber/rocker, and combined flat/rocker. Each has certain advantages with different terrains and snowboarding styles.
Camber
If the middle of the board rises up off the ground, that's camber. Experienced snowboarders tend to prefer camber because it's good for high speeds, and responsiveness on groomed runs and hardpack, particularly when you come out of a turn.
Flat
As opposed to rising up off the ground, flat snowboards are just that: flat. This shape enables quick turns and increased float.
Rocker
With rocker style construction, the tips and tails of the board are turned up, making them a good choice for riding rails in the park, or if you're up on a board for the first time.
Combined camber/rocker and flat/rocker snowboards combine the best aspects of each design. For example, camber/rocker has good edge hold, like camber, but also the flotation and easy turning of a rocker. Flat/rocker offers good edge hold on hard snow, but also easy turns and flotation on soft snow.
Now let's talk a little about sidecut.
Sidecut Radius
Sidecut radius is the arc of a snowboard's edge. If your board has a narrow waist in relation to its tip and tail, it has a shorter sidecut radius, meaning it can make tighter turns. A wider waist in relation to the tip and tail means the board will make big, long radius turns.
There's a lot more to know about snowboards, but we'll leave it at that for now. Let's get to what we're here to answer: What are the best snowboard brands?
Methodology
In our quest to present you with only the very best snowboard brands and nothing less, we considered the opinions of snowboard industry professionals as well as hardcore snowboard junkies like you. We also consulted consumer product reviews and product descriptions from the manufacturers themselves.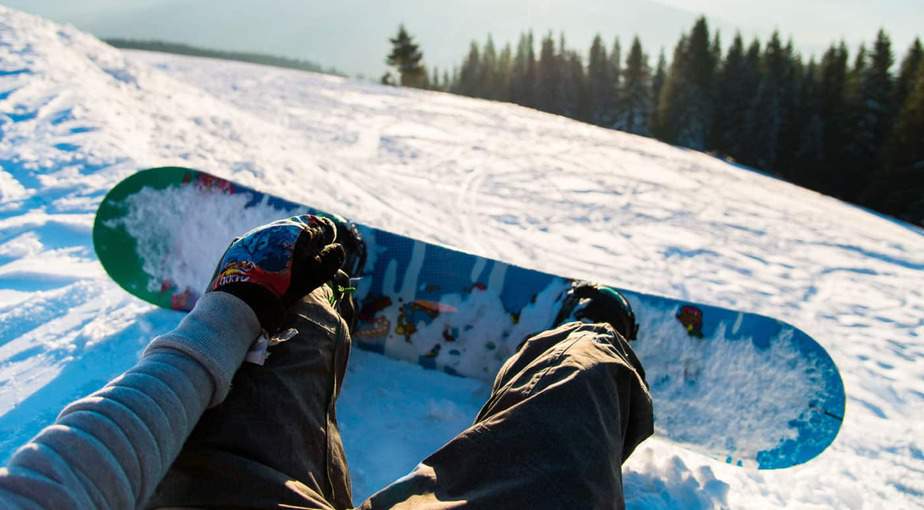 We rated each brand on the following:
Price
Diversity of product
Consumer reviews
Reputation in the industry
Warranties
Length of time in business
Taking all this criteria into consideration helped us compile the clearest picture of what makes a great snowboard brand, and we didn't rest until we found 10 of the very best.
The Best Snowboard Brands
We've only skimmed the surface of what you need to know about snowboards. Hopefully the answers to these frequently asked questions will help fill in the blanks.
How flexible should my snowboard be?
Something we haven't talked about much yet is how flexible your new board should be. The flexibility of a snowboard has a lot to do with how it performs. Snowboard manufacturers rank flexibility on a scale of 1 to 10. Soft boards are rated 1-2, medium boards 3-5, stiff 6-8, and 9-10 is very stiff. Despite these standardized ratings, there is still some variability in feel and performance from one snowboard company to another.
Here's what to expect in general from the different flexibility scores:
Softer Flex: These boards are generally looser at high speeds, more forgiving, easier to turn, and a good choice for beginners. They also work well if you have a lower body weight, or prefer to stay in the park.
Stiffer Flex: Built for freeride or back country use, stiffer flex boards provide better edge hold and are more stable at high speeds — perfect for any experienced rider looking to lay down high-speed turns. But stiffer boards can be tough for lightweight riders to flex properly, no matter their experience level.
Again, depending on the snowboard manufacturer, different levels of stiffness feel and perform differently. But if there's one takeaway, remember that more flexible snowboards are usually best for beginners or lightweight riders, and stiffer boards better suit experienced riders.
What are some snowboarding terms?
If you haven't noticed by now, snowboarders use a lot of slang. Struggling to keep up? Here's a quick rundown on some common snowboarding terms. Learn them and you'll talk like a snowboarder in no time.
Switch: Riding switch means riding your snowboard with the opposite foot forward from how you normally ride.
Gnarly: Gnarly can be good or bad. It can mean radical, extreme, or dangerous.
Steezy/Steez: Steezy, or steez is a combination of the words style and ease. Land a trick nice and easy? Did you look cool while you did it? That's steezy. "Stomp" also means landing a trick with particular ease or style.
Brain Bucket: A helmet.
Whiteout: When cloud or snow conditions are so intense it affects visibility.
Park Rat: A snowboarder that spends all their time at the park.
Jib/Jibbing: To jib means to ride, slide, or jump on a snowboard or skis across anything that isn't snow. For example, a rail or box in the snow park. Jibbing also describes the freestyle technique of riding a snowboard.
Death Cookies: Death cookies are cookie-sized chunks of ice that in reality can be as big as a boulder.
Sick: Like gnarly, sick means anything cool, amazing, crazy, or radical.
What kind of snowboard boots should I get?
Along with a new board, your snowboarding gear should include a quality pair of snowboarding boots. Here's how to find the best pair:
Boot Flex
Boot flex is probably the most important part of picking out a new pair of snowboard boots. Newbie snowboarders should look for boots with a little more flex, while advanced snowboarders need something less flexible.
Preferred Terrain and Riding Style
The next consideration to take when you pick out a new pair of snowboard boots is your preferred snowboarding terrain and style. All-mountain snowboarding boots are not the best choice for carving down the slopes, while freestyle boots are good for pulling gnarly tricks.
Fit
Like any kind of boot, fit is also very important. When you try on snowboarding boots, check that your toes touch the tip of the boot without any discomfort. Then, bend your knee. As you do so, your heel should stay in place and your toes should move back slightly from the toe cap. And remember, always try on snowboarding boots with your snowboarding socks!
Lacing
There are three lacing styles in snowboarding boots: traditional, quick pull, and Boa. Traditional is best for custom fit, quick pull can be done while wearing gloves, and Boa uses a dial to tighten and loosen the laces.
Lining
There are also three kinds of snowboard boot liners: stock, moldable, and heat-moldable liners. Stock liners offer no molding to your foot, besides what happens naturally after continued use, while moldable liners mold to your foot. Heat-moldable liners are warmed up before you put foot in the boot, creating top-of-the-line fit.
In addition, consider the materials from which your boots are made: leather or rubber. And if you're a female snowboarder, look for boots designed specifically for women's feet.
What is the best snowboard brand?
You're here for one reason and one reason only: to find out the best snowboard brand. The best snowboard brand for you has a lot to do with your preferred terrain, riding style, and experience level.
To help answer the question, we broke our findings down into four different categories: best overall snowboard brand, best eco-conscious snowboard brand, best snowboard brand for women, and best snowboard brand for beginners.
Our best overall snowboard brand is Ride Snowboards. Among all the things we liked about Ride, the Membrain Top Sheet Technology is the best. This technology infuses urethane into fabric, creating exceptionally lightweight boards for all kinds of riding styles.
Our pick for the best eco-conscious snowboard brand is Arbor Snowboards. Arbor's Returning Roots program sets them apart in this category. Each year, the company donates a portion of all snowboard sales to groups and nonprofits that restore and protect forests all over the world.
Finally, the best snowboard brands for women and beginners go to Roxy Snowboards and Gnu Snowboards. Roxy makes an unparalleled collection of boards designed and sized for women, and Gnu is one of the most diverse brands on the market, making snowboards suitable for all skill levels and riding styles.
RAVE Recommends
You have your board, boots, and maybe even snowboard bindings. What else do you need? Get ready for snowboard season with these five must-have products: