Rippers, shredders, and freeriders agree: The best ski jacket makes for the best days on the slopes.
And the best ski jacket, from our extensive research, is the Helly Hansen Alpha 3.0. Super waterproof functionality, an advanced heat-storing temperature regulation system, and other top-of-the-line features set this jacket apart from the rest.
Did you know that the jacket you wear when you ski is as important to your performance as the skis themselves? A poor quality jacket compromises your ability to withstand brisk winds and biting snowstorms. Before you know it, you're heading back to the lodge, calling it a day when there are still hours of powdery white trails and slopes to enjoy. 
Don't let a bad jacket sabotage another ski trip! You deserve to enjoy your time spent doing winter sports to the max — and you can, with one of the best ski jackets on the market. 
Choosing the best ski jacket may seem more difficult than tackling a black diamond trail for the first time (okay, maybe not that difficult). Luckily, you don't have to figure it out on your own. Like ski lessons from an accomplished instructor, our ranking of the best ski jackets will make your job so much easier. 
The Ski Jackets We RAVE About
No doubt about it — these three ski jackets are a slope step above the rest.
Fully outfitted with lifesaving technology, a battery-saving smartphone compartment, exceptional waterproofing technology, and more temperature regulation features than you could ask for, it's no wonder why this Helly Hansen jacket earns the title "Alpha." 
Read Full Review
Shop Helly Hansen Alpha 3.0 Jacket
The amazing Stretch Technology Gore-Tex fabric makes this highly rated jacket as comfortable as it is waterproof. Whether you're freestyling or, well, wiping out, the barely there feel of this jacket won't restrict your motion or your freedom.
Read Full Review
Shop Outdoor Research Hemispheres Jacket
If you're on a budget, the Arc'teryx Macai probably isn't for you. But if not, find out just how toasty the slopes can feel wearing the perfect blend of natural down and high-performance synthetic insulation.
Read Full Review
Shop Arc'teryx Macai Jacket
What to Look for in the Best Ski Jacket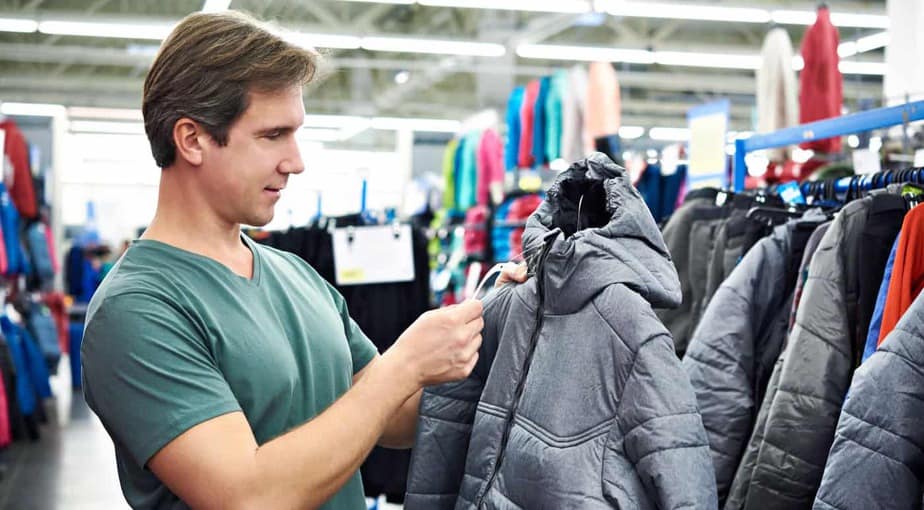 Whether you're shopping for your first ski jacket or getting ready to upgrade to one that integrates the latest and greatest technology, you should know which features matter most. 
Moisture and Wind Protection 
Your ski jacket should stand up to the wind, rain, and snow. Jackets use different materials and methods to accomplish this goal, some better than others. Water-resistant is a step down from waterproof, offering some cover but not full protection. 
While specially developed fabrics and materials create waterproof and water-resistant linings, other features also play a part in protecting you from the elements. Treating materials with a durable water repellent (DWR) coating seals fabrics against moisture, as does sealing, reinforcing, or taping the coat's seams. 
Ski jackets often rely on powder skirts or snow skirts, as well as wrist gaiters and cuffs to keep snow from getting inside the jacket. Powder skirts keep snow from blowing upward into the coat. 
Temperature Regulation
While spending the day skiing out in the cold weather, you want to be warm — but not too warm. The best ski jackets' lower layers include insulating materials, which can be as high-tech as thermal reflective and heat-storing materials. Vent systems allow excess body heat to escape. 
Safety 
Skiing can be dangerous, especially if you leave the meticulously groomed slopes for the unpatrolled wilderness. Backcountry skiing is both appealing and hazardous, because an avalanche could bury you. One of the most impressive safety features in ski jackets is the integration of Recco reflectors. 
Rescuers search avalanche sites for victims using devices called Recco detectors that send out radar signals. When those signals hit a Recco reflector, they guide rescuers to your location, potentially saving your life. 
Other safety features include helmet-compatible hoods — so you don't have to choose between protecting your face from the elements and protecting your brain from a potential impact — and high-visibility markings. 
The Layers of a Ski Jacket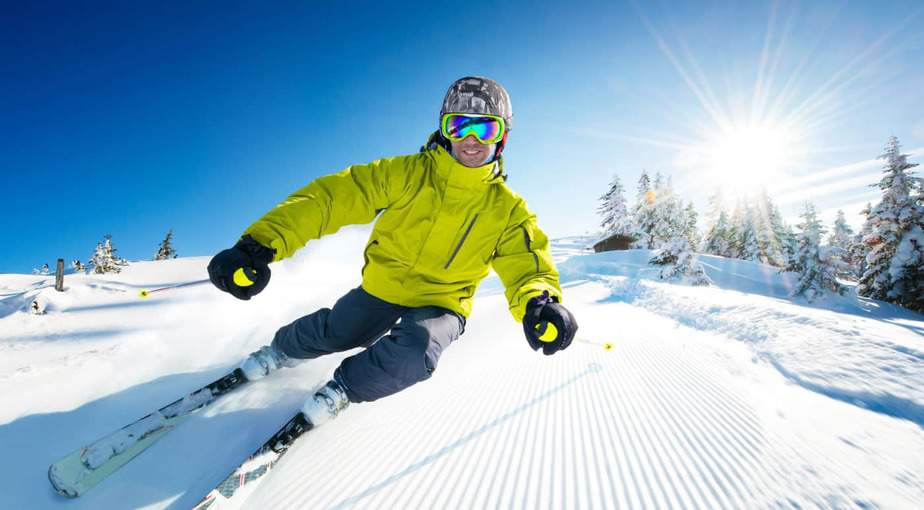 Dressing in layers is the best way to combat the elements. The most effective outerwear for skiers usually involves layering protective weatherproof and insulated fabrics to keep you dry and toasty. 
Shells
The outermost layer of ski jacket systems is called the shell, which is primarily responsible for keeping you dry. Shell jackets are further divided into softshells and hardshells. Generally, hardshells are more fully weatherproof than softshells, which tend to be just water-resistant but offer more breathability. 
The waterproof and windproof materials used in hardshells often go by trademarked names like Gore-Tex, H2No Performance Standard, HELLYTECH Professional, and DryVent. Softshells are generally made up of tightly woven synthetic fabrics that have a certain amount of stretch to them. They tend to be more insulated than hardshells, but you may need to add layers. 
Insulating Layers 
Beneath the shell, the lower insulating layers keep you warm and cozy, even out in the elements. These layers can be made of fleece, down, or other natural or synthetic materials. 
Don't assume that every ski jacket is going to give you the whole package (even an expensive one). You may get a shell to protect you from the elements or a warm and insulated lower layer, but not both. 
When you do encounter a jacket that combines a midlayer or base layer with a shell, be aware that even if the manufacturer refers to two layers, those layers are likely permanently attached. Three-in-one jackets are the exception to this rule. 
Three-in-one jackets, also called systems jackets, can be split apart, typically with a simple zipper, allowing you to wear only the shell or the midlayer. For cold, wet weather, simply zip the lining back into the shell. 
Although systems jackets are versatile, they may not offer quite as much weather protection and warmth as a traditional ski jacket. 
The Value of a Good Ski Jacket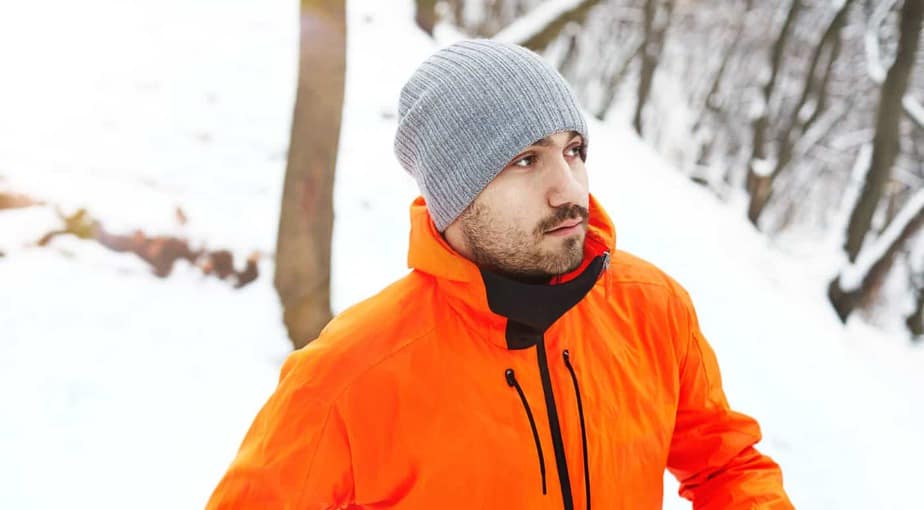 How much do ski jackets cost? The best ski jackets are an investment, so expect to spend a bit of money on them. The jackets on our list range from around $200 to nearly $1,000, with many available for $500 and under. 
However, you don't necessarily get what you pay for: Some great waterproof jackets are fairly mid-priced, while some high-end ones have a surprising number of flaws. Choosing a ski jacket based on price alone may leave you missing features that will keep you safer, happier, and more comfortable on the slopes. 
Methodology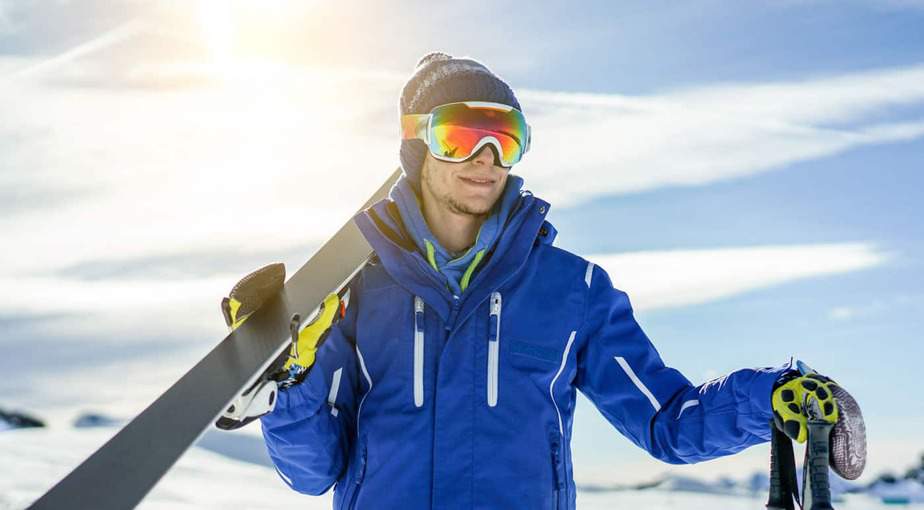 A ski jacket is so much more than a coat. It's the gear you rely on to keep warm, dry and protected so you can enjoy every moment on the slopes. A ski jacket is an investment in your comfort and even your safety, so our ranking includes only jackets that meet the highest standards in the following criteria:  
Weather protection 

Temperature regulation

Features

Versatility

Safety technology 
Whether your passion is alpine, cross-country, backcountry, or freestyle skiing, find out which ski jacket is the best on the market for your needs. 
The Best Ski Jackets
What are the different types of insulation used in ski jackets?
Generally, the insulation used to make ski jackets cozy and warm even in the chilly winter air fits into one of two categories: down or synthetic. One type of insulation isn't necessarily better than the other, and they each have benefits and disadvantages. 
Down is natural insulation in the form of goose or duck feathers. Down insulation is wonderfully warm and lightweight. Unfortunately, it isn't waterproof. When a down jacket becomes even slightly damp, it stops providing that warmth — definitely not what you want when a snowstorm or rainstorm strikes, leaving you shivering on the slopes. 
Down insulation can be treated to give it more water resistance, but processed down isn't cheap. Its performance when wet is still only passable, not great. 
For wetter climates, synthetic insulation can be a more efficient and cost-effective option. Made of fibers that repel water, synthetic insulators retain warmth even when wet. 
Because contact with snow is a natural part of skiing, many manufacturers use primarily synthetic insulation in their ski jackets. Some jackets have down filling under a highly waterproof shell. You can even find certain jackets that incorporate both types of filling in different areas, limiting the down filling to areas that are less likely to get wet. 
The technology used in insulating ski jackets doesn't end with natural and synthetic materials. Companies use proprietary technologies to reflect, redirect, and store your natural body heat to keep you warm. 
How do you clean a ski jacket? 
You invested hundreds of dollars in your jacket and wear it in some not-so-delicate weather conditions. Naturally, you want to do everything you can to keep it looking and functioning like new for years to come, and that includes caring for it properly. 
The good news is that it isn't necessary or recommended to wash your ski jacket after every outing. In fact, you should only clean it when it looks (or feels) dirty. 
How you go about caring for your ski jacket varies from one coat to another. Always check the manufacturer's care instructions and follow them to the letter to avoid accidentally harming your ski jacket. Some jackets are dry clean only, others are fully machine-washable, and others can only be handwashed (as in, in a sink). 
Pay attention to the manufacturer's instructions regarding the type of detergent or cleaning solution to use. Traditional laundry detergents, especially powder detergents, can damage the material or the DWR waterproofing finish. So can stain removers, fabric softeners, and bleach. 
If the tag isn't specific about what kind to use, it may be worth it to buy a special type of detergent designed to wash waterproof and technical synthetic outerwear. 
You can put some ski jackets in the dryer on a low setting, while others should be hung on a line to dry. If you do put your jacket in the dryer, it's a good idea to use dryer balls rather than chemically treated dryer sheets for a natural way to boost softness and reduce wrinkles. 
Generally, this is all you need to do to care for your ski jacket. However, if you find that after years of use your jacket is no longer waterproof, you can use a special wash-in solution to add water repellent coating to the fabric again. 
Where should I look for a ski jacket? 
We did the research for you, and now you've chosen your favorite ski jacket from our list — or at least, you narrowed it down to your top contenders. Now what? 
When you're seriously looking for a ski jacket, you can't expect to waltz into a department or big box store and find what you really need. Remember, this is a piece of sporting gear, not just a fashion statement. Your best bet is to buy your ski jacket from a retailer that is knowledgeable about ski equipment and gear. 
You can often find the best selection at dedicated ski shops, or stores like REI or DICK's Sporting Goods. Some ski jacket manufacturers, like Columbia and The North Face, have outlet locations where you can find some of the best deals. 
Buying your ski jacket online is a convenient way to find precisely the jacket you're looking for without being limited by a brick-and-mortar store's inventory. Although you can't try on jackets when you shop online, most company websites have sizing guides and allow returns. 
As a bonus, you may be able to save money through online-only sales and promotions, or through cash-back and other shopping programs. 
What are the best ski jackets? 
With so many features and factors to compare, choosing the best ski jackets on the market isn't easy. At RAVE, we gathered as much quality information about the market and its top products as possible, scouring the internet and collecting and fact-checking data from the most trusted experts and authorities out there. 
What we learned through our in-depth research is that five considerations are most important to identify the very best ski jackets. We based our ranking on these five crucial factors: 
Weather protection, giving extra merit to high-quality windproof and waterproof materials, DWR finishes, and effectively designed snow skirts

Temperature regulation, factoring in insulation and venting technologies

Features that range from well laid-out pocket systems to media and technology integration

Versatility, with three-in-one and multiclimate coats scoring the highest

Safety, awarding credit for Recco reflectors, helmet-compatible hoods, and other features
The Helly Hansen Alpha 3.0 may have the best combination of features found in any ski jacket, but every piece of performance outerwear on our list is worthy of your consideration. Ski jackets like the Arc'teryx Sabre LT, Spyder Leader GTX, and Black Diamond Mission Shell use Gore-Tex waterproof materials for great weatherproofing. 
The Patagonia Snowshot 3-in-1, The North Face ThermoBall Snow Triclimate, and the Columbia Whirlibird III Interchange are among the most versatile ski jackets you can find. What the Hemispheres hardshell and Skyward II hardshell/softshell hybrid ski jackets by Outdoor Research have in common is their stretchy material that won't hinder movement, even on the most challenging terrain. 
If money is no object, the pricey Arc'teryx Macai's luxurious blend of natural goose down and water-resistant synthetic insulation offers the best of both worlds — but there are plenty of great options at more budget-friendly price points. 
RAVE Recommends
Now that you've found your ideal ski jacket, you're ready to hit the slopes, right? Well, almost. Complete your outerwear ensemble with the gear you need — not to mention, the things you need to take care of your gear.