There is no such thing as the best ski brand.
Many ski brands have die-hard loyalists and every item in the ski gear kit of a brand loyalist is produced by a single manufacturer (or tries to be). Others consider each piece of gear on its own merits. Their ski gear kit is a patchwork of different brands. We call these "brand eclectics." If you want to know the best ski brand out there, you must first answer the question, "Best for what? For skis? Bindings? Goggles?" There are many factors to consider. We'll introduce you to them, as well as let you in on the best ski brands you never heard of.
Different brands have different priorities when it comes to the "best ski gear." Different markets. Different philosophies. There are many factors to consider.
In this list, you will find a smattering of brands. They are not ranked in any particular order. We have prioritized established brands with a long history of excellence. But there are a few fresh faces in the crowd, as well. Secondly, we've also prioritized brands avid skiers are likely to recommend.
Finally, we've focused on popular brands that rake in glowing reviews. With each brand, we include a Product of Note. This is a single product that represents the best the brand has to offer. Basically, this is your starting point for doing your own research when assembling your ski gear kit.
The Ski Brands We RAVE About
Finding the Best Ski Gear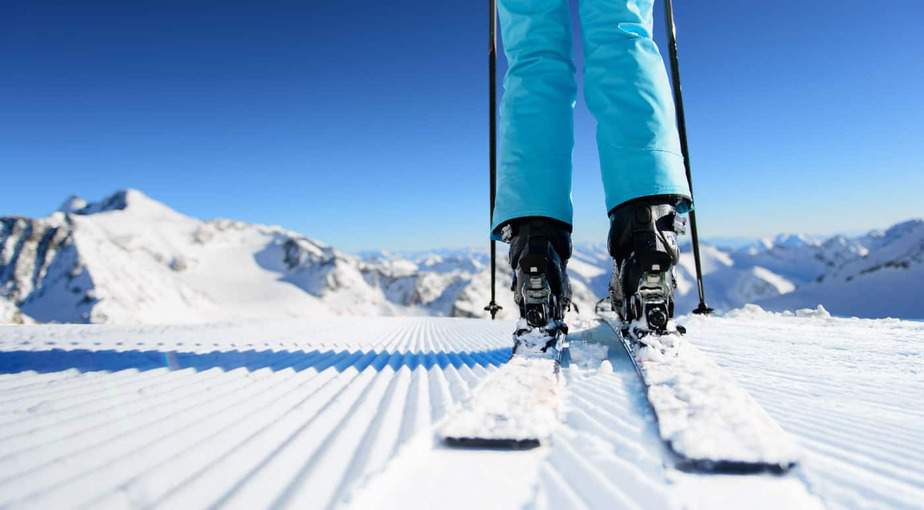 Before we begin, we should distinguish two different approaches to assembling a ski gear kit: Brand Loyalism and Brand Eclecticism.
Brand Loyalism
A brand loyalist tries to purchase every piece of gear from the same manufacturer. This is not entirely a bad idea, as will be shown. However, loyalism can be blind. There are potential dangers in refusing to compare products with rival brands. You may not be getting the most affordable, high-quality, or custom-fit piece of gear.
Brand Eclecticism
The second approach is brand eclecticism. Eclectics barely even look at the brand. They look at other factors like price, performance, quality, etc. The result is usually a ski gear kit collected from multiple rival brands. This isn't a bad approach, either. However, it involves a great deal of time and research. You have to ensure each piece complements the set.
The Case for Each
There is no such thing as the best ski brand. It begs the question: "Best for what? For skis? Bindings? Goggles?" There are many factors to consider.
Something is to be said for brand recognition. Loyalism argues you should start with brands that are popular, established, and boast a legacy of innovation (and awards). We think this is good advice. But just because you start with a major brand does not mean you should end there.
There are many different types of skiers. Things like weight, expert level, gender, and age all factor into a purchasing decision. There are also different types of skiing. Alpine, nordic, and freeskiing are the most popular, but each demands different specs. Some brands focus their product line on one type or multiple.
Just because a brand is at the top does not mean it is the best at everything. One brand may manufacture your favorite skis, but another your favorite bindings. While occasionally it is a good idea to stay on-brand for certain pairings (like goggles with helmet, to ensure a good fit), this is not an absolute principle. The optimal ski gear kit is a patchwork of multiple brands, but this takes a lot of research and, if we are honest, a lot of time on the slopes.
We recommend you assemble your ski gear kit slowly. Start with the major brands, but learn to experiment and dabble over time. Discover your own preferences when it comes to comfort, style, and expert level.
Types of Ski Brands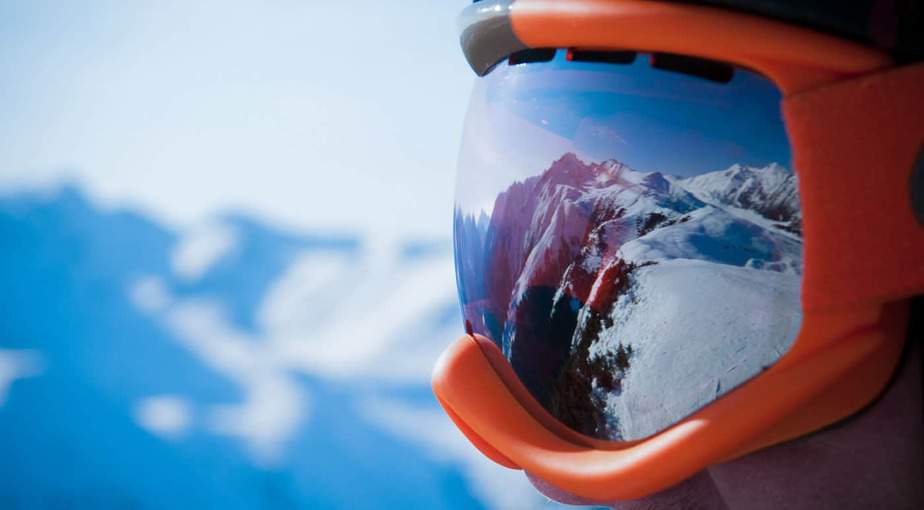 The ski market is just one sub-market of the snow sports industry. Few "ski brands" focus on skiing exclusively. And within the ski market are additional sub-markets. It begins by asking, "What kind of skiing do you want to do?" Depending on whether you prefer casual gliding on groomers or hitting the backcountry, you may prefer different brands.
Here are the types of brands you are likely to come across…
One-Stop-Shop
The one-stop-shop is a brand where, in principle, you could walk in with nothing and walk out with a complete ski gear kit, plus some accessories. These brands have everything you could want: planks, helmets, goggles, poles, bindings, outerwear, stickers, and more (if you can believe it). One-stop-shops like Rossignol and Atomic tend to be the larger, older, and more widely recognized leaders in the industry.
The advantage of one-stop-shops is every piece of ski equipment can be on-brand. This means every piece of gear complements every other piece. The goggles will always fit the helmets, the bindings will always pair with the skis, and so on. It's almost as if the pieces want to be purchased as a complete set. Naturally, this attracts loyalism.
The one disadvantage is a brand might be better at designing skis than helmets. You may not be getting the best piece of gear on the market or the piece that best suits your needs, preferences, and expert level.
Specialized Shops
Specialized shops like Wagner Custom or Smith don't offer a full get-up. They focus on just one or two pieces of gear and strive to make it the best it can possibly be. For Wagner Custom, that's skis. For Smith, that's helmets and goggles. For The North Face, outerwear. Obviously, loyalism and eclecticism can both be at play here.
Specialized shops produce gear of high-quality and high-performance. The only downside is that they usually run more expensive, and they might be out-of-touch with wider industry trends.
Sub-Market Shops
Sub-market shops are similar to specialized shops, in the sense that their product line is deliberately limited. However, they focus on a certain type of skiing, rather than a certain type of gear. The premier example of a sub-market shop is Armada, which is totally devoted to the freeski market.
Because everything they offer is designed for a highly limited (one might say, exclusive) consumer base, they tend to enjoy fierce brand loyalism. One-stop-shop brands like Rossignol might offer a line-up of gear for freeskiers, but the market enjoys a brand that has their complete attention.
Finding the Right Ski Brand for You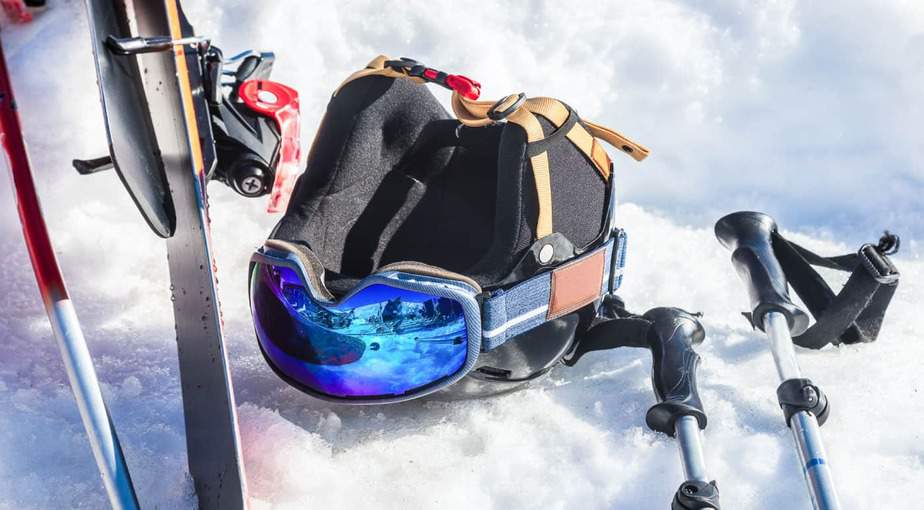 You are what determines the best brand. The best brand for another skier may not be the best brand for you. While there are principles of quality and performance with which we can judge all brands, there is also a subjective factor.
For example, you might just like the feel of a pair of ski boots — even if they don't claim top specs. Basically, you don't just want gear that lives up to high production standards. You want gear that you enjoy wearing, gear that gives you confidence, and motivates you to carve some powder!
Methodology
How did we go about determining the best ski brands, you may ask? Multiple steps were involved. First, we researched the largest and most established manufacturers in the market. Second, we considered brand recognition, which has a historical element to it (older brands which manage to be worn by professionals tend to fall in this category). Third, we asked skiers and snowboarders we knew what brands they preferred and why.
We also cited polls published by authoritative magazines like Freeskier and Powder which assessed what brands their subscribers preferred. Finally, we considered reviews and feedback from avid skiers of these brands. In short, we have strived to put ourselves in the position of customers. The only difference is that we've done the research for them (or, in this case, you).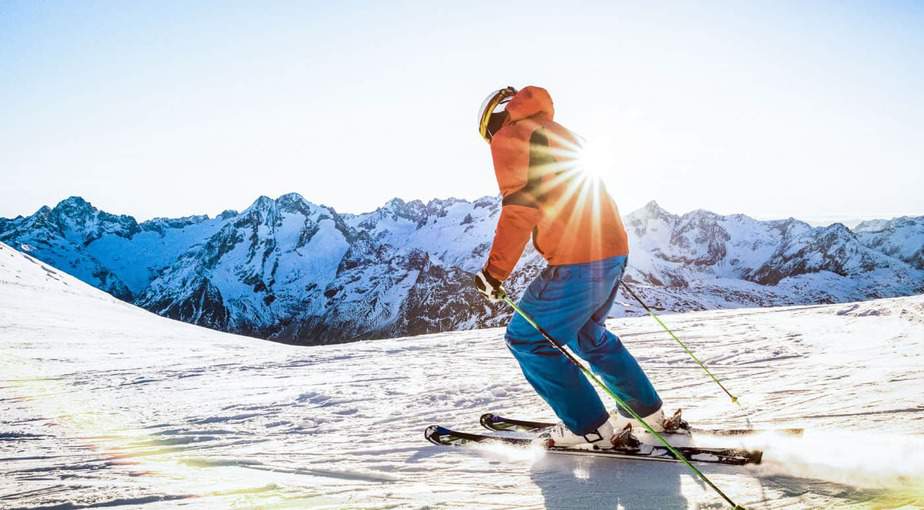 Below are the criteria we looked for in a good ski brand:
Historical: The older the brand, the greater its historical value. Historicity indicates a resilient and innovative brand that can adapt to both the market and consumer demands.
Recognition: Similar to the historical, what makes a brand recognized is when it is seen being worn by professional skiers and Olympians — even if it's just on a billboard.
Geography: We will prioritize brands that are geographically close to their markets. After all, how trustworthy is a ski brand that designs, manufacturers, and tests its products several hundred miles from any slope?
Innovation: A great brand is constantly trying to improve its wares. Its products are always getting safer and more high-performing.
Established: A good brand has a broad market and boasts a wide and powerful consumer base. It's a bad idea to purchase from a company that looks like it is about to topple and this can greatly reduce the value of your products, eliminating company promises like warranties and return policies.
Generosity: Companies that demonstrate their value for the buyer will get a higher ranking. These can include a fair warranty for certain products and a generous return policy, particularly if they sell online.
Economical: We prefer brands that manufacture products which demonstrate a level of quality proportionate to the price tag.
Reviews: What are the experiences of buyers? Are they positive?
The Best Ski Brands
Skiing is expensive. How can I try it to make sure I like it first?
So you're looking into skiing for the first time, but you're not sure you want to make those initial financial investments into some personal equipment. The best way to wet your toes is to visit a ski resort and rent your equipment for a few days. Most resorts can rent out all the essentials except for outerwear like coats, gloves, and such. A majority of resorts also have a wide selection, so you can try several different boots or skis to find the right fit and style. Make sure to consult the staff to help you find what you need and offer suggestions.
When you are ready to buy equipment, feel free to take things slow. Don't buy the full ensemble all at once. Continue to rent, research, and experiment until you find exactly what you want before purchasing. Equipment can be expensive, but it will last for several years. Everything should be bought with an eye toward the long term.
Another best practice is to befriend other skiers. Not only can they give you pointers, but they might be willing to loan equipment out to you, sell it, or even give it away. These friendships are the most expedient way to build your ensemble. Meanwhile, ski, ski, and ski some more! The more hours you spend on the slopes, the better you will understand your needs and preferences.
What's the difference between fat and skinny skis? Which kind should I get?
The difference between fat and skinny skis is the amount of surface area, not the amount of vertical thickness. For fat skis, there is more material in contact with the snow. Width is an important element to consider when purchasing a pair of skis. It all depends on the weather conditions in which you tend to ski.
Because they have a broader surface area, fat skis are better for powder. Skinnier skis are for the groomers. Ask yourself, what kind of snow will you be skiing on? Fat skis float better in powder, but they take more effort to turn. So in hard-packed or icier conditions, which is common on the east coast, you might want something in the skinner range (88-93mm).
If you live out west, where you will tend to ski on deeper snow, then you can go a little wider like 105-113mm. If you are looking for an in-between all-mountain ski, something in the range of 95-105mm might work.
Should I wear a helmet?
Two decades ago, it was commonplace to see skiers and snowboarders ripping slopes without helmets. That has mostly changed. Today, 83% of skiers always wear their helmets on the slope, according to the National Ski Areas Association. It took two decades, but we finally got the message: A helmet is a piece of ski gear as essential as goggles or ski boots.
However, 83% is still lower than ideal. Studies (and common sense) clearly show that even a cheap helmet dramatically reduces the risk of concussion, head lacerations, and skull fractures. Helmets also keep your head warm and dry. Luckily, the embarrassing "brain buckets" of yester-decades are outmoded. Lab-tested and beautifully designed helmets made specifically for snow sports are now available at competitive prices.
Finally, a stylish, well-fitting helmet can give you confidence. That isn't to say it will make you take risky decisions, but for first-time skiers, confidence on the slope could actually prevent injury. In conclusion, yes, you should wear a helmet.
What is the first piece of equipment I should buy?
You should not buy your entire ski gear ensemble in one swoop. This indicates you have not done sufficient research and experimentation. With this approach, you will almost definitely purchase equipment that does not complement other pieces of the ensemble or is a bad fit for you. Understanding you should build your ski gear kit gradually, piece by piece, the question becomes, "Which piece should I buy first?"
Turns out, there is a logic to the gradual approach.
After making the initial investment into the proper outerwear (jacket, pants, gloves, etc.), the first thing you want to purchase is the skis, ski boots, and poles. That might be a steep initial investment, but these are a holy trinity: they all go together. Of course, you should not buy them the moment you are interested in skiing. Hit the ski resort a few times first. You should rent your equipment a few times before you buy a personal piece.
After the skis, ski boots, and poles, buy yourself a well-fitting helmet and goggles. These, again, go together, even if you happen to purchase them separately. After these, you can begin to look into the finer points of the ensemble, like neck warmers and ski socks.
Ski bindings are usually the last pieces of ski gear you add to your arsenal, so you cross a threshold when you purchase a pair. It marks you as a fully realized skier. It's a big day.
What are the best ski brands?
The best ski brands are historical. This means they have endured over the decades while other brands have dwindled and died. It means they are committed to a legacy of innovations. They can move with the market, meeting the demands of new generations of skiers and even occasionally revolutionizing the market with a new product. The most historical brands include Völkl and Rossignol.
The best brands have acquired wide recognition by consumers both inside and outside the market. This is different from historical brands since the most recognized brands can be recent. What makes a brand recognized is professional skier and Olympians being seen wearing their products. This includes brands like K2.
The best brands are also committed to innovation. Their products are always getting safer and more high-performing. Many brands on this ranking can claim this quality, but brands to most recently demonstrate it include Marker and Völkl.
The best brands are established. This means they enjoy a broad market and boast a wide and powerful consumer base. It's a bad idea to purchase from a company that looks like it is about to topple; this can greatly reduces the value of your products and eliminates company promises like warranties and return policies. Examples of established brands include Rossignol and Atomic.
Last but not least, the best brands are aware of the latest trends in skiing and are clearly in love with the sport. They have principles and lofty standards of quality which they stand by. Strong cases in point? Armada and Wagner Custom.
RAVE Recommends
Going off-brand can lead to great discoveries — and so can going off-resort! If you plan to hit the alpine slopes on your next ski trip, make sure you're using the best equipment. The backcountry offers its own set of challenges. Here are some additional products that will help make your next excursion fun, safe, and comfortable: