There is no such thing as the best ski brand.
Many ski brands have die-hard loyalists and every item in the ski gear kit of a brand loyalist is produced by a single manufacturer (or tries to be). Others consider each piece of gear on its own merits. Their ski gear kit is a patchwork of different brands. We call these "brand eclectics." If you want to know the best ski brand out there, you must first answer the question, "Best for what? For skis? Bindings? Goggles?" There are many factors to consider. We'll introduce you to them, as well as let you in on the best ski brands you never heard of.
Different brands have different priorities when it comes to the "best ski gear." Different markets. Different philosophies. There are many factors to consider.
In this list, you will find a smattering of brands. They are not ranked in any particular order. We have prioritized established brands with a long history of excellence. But there are a few fresh faces in the crowd, as well. Secondly, we've also prioritized brands avid skiers are likely to recommend.
Finally, we've focused on popular brands that rake in glowing reviews. With each brand, we include a Product of Note. This is a single product that represents the best the brand has to offer. Basically, this is your starting point for doing your own research when assembling your ski gear kit.
The Ski Brands We RAVE About
Finding the Best Ski Gear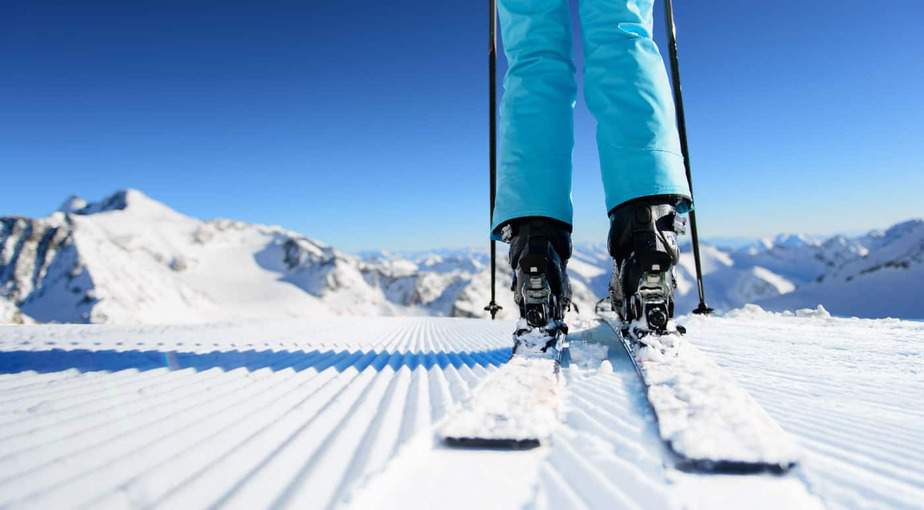 Before we begin, we should distinguish two different approaches to assembling a ski gear kit: Brand Loyalism and Brand Eclecticism.
Brand Loyalism
A brand loyalist tries to purchase every piece of gear from the same manufacturer. This is not entirely a bad idea, as will be shown. However, loyalism can be blind. There are potential dangers in refusing to compare products with rival brands. You may not be getting the most affordable, high-quality, or custom-fit piece of gear.
Brand Eclecticism
The second approach is brand eclecticism. Eclectics barely even look at the brand. They look at other factors like price, performance, quality, etc. The result is usually a ski gear kit collected from multiple rival brands. This isn't a bad approach, either. However, it involves a great deal of time and research. You have to ensure each piece complements the set.
The Case for Each
There is no such thing as the best ski brand. It begs the question: "Best for what? For skis? Bindings? Goggles?" There are many factors to consider.
Something is to be said for brand recognition. Loyalism argues you should start with brands that are popular, established, and boast a legacy of innovation (and awards). We think this is good advice. But just because you start with a major brand does not mean you should end there.
There are many different types of skiers. Things like weight, expert level, gender, and age all factor into a purchasing decision. There are also different types of skiing. Alpine, nordic, and freeskiing are the most popular, but each demands different specs. Some brands focus their product line on one type or multiple.
Just because a brand is at the top does not mean it is the best at everything. One brand may manufacture your favorite skis, but another your favorite bindings. While occasionally it is a good idea to stay on-brand for certain pairings (like goggles with helmet, to ensure a good fit), this is not an absolute principle. The optimal ski gear kit is a patchwork of multiple brands, but this takes a lot of research and, if we are honest, a lot of time on the slopes.
We recommend you assemble your ski gear kit slowly. Start with the major brands, but learn to experiment and dabble over time. Discover your own preferences when it comes to comfort, style, and expert level.
Types of Ski Brands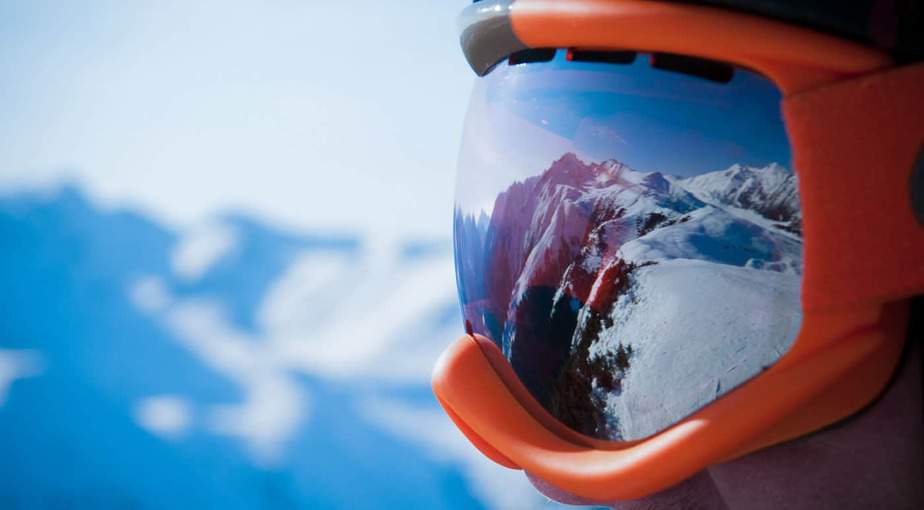 The ski market is just one sub-market of the snow sports industry. Few "ski brands" focus on skiing exclusively. And within the ski market are additional sub-markets. It begins by asking, "What kind of skiing do you want to do?" Depending on whether you prefer casual gliding on groomers or hitting the backcountry, you may prefer different brands.
Here are the types of brands you are likely to come across…
One-Stop-Shop
The one-stop-shop is a brand where, in principle, you could walk in with nothing and walk out with a complete ski gear kit, plus some accessories. These brands have everything you could want: planks, helmets, goggles, poles, bindings, outerwear, stickers, and more (if you can believe it). One-stop-shops like Rossignol and Atomic tend to be the larger, older, and more widely recognized leaders in the industry.
The advantage of one-stop-shops is every piece of ski equipment can be on-brand. This means every piece of gear complements every other piece. The goggles will always fit the helmets, the bindings will always pair with the skis, and so on. It's almost as if the pieces want to be purchased as a complete set. Naturally, this attracts loyalism.
The one disadvantage is a brand might be better at designing skis than helmets. You may not be getting the best piece of gear on the market or the piece that best suits your needs, preferences, and expert level.
Specialized Shops
Specialized shops like Wagner Custom or Smith don't offer a full get-up. They focus on just one or two pieces of gear and strive to make it the best it can possibly be. For Wagner Custom, that's skis. For Smith, that's helmets and goggles. For The North Face, outerwear. Obviously, loyalism and eclecticism can both be at play here.
Specialized shops produce gear of high-quality and high-performance. The only downside is that they usually run more expensive, and they might be out-of-touch with wider industry trends.
Sub-Market Shops
Sub-market shops are similar to specialized shops, in the sense that their product line is deliberately limited. However, they focus on a certain type of skiing, rather than a certain type of gear. The premier example of a sub-market shop is Armada, which is totally devoted to the freeski market.
Because everything they offer is designed for a highly limited (one might say, exclusive) consumer base, they tend to enjoy fierce brand loyalism. One-stop-shop brands like Rossignol might offer a line-up of gear for freeskiers, but the market enjoys a brand that has their complete attention.
Finding the Right Ski Brand for You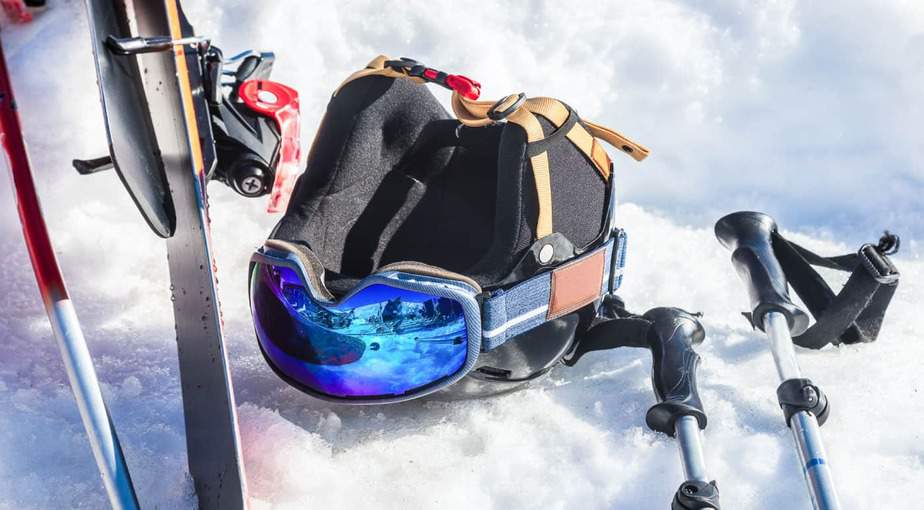 You are what determines the best brand. The best brand for another skier may not be the best brand for you. While there are principles of quality and performance with which we can judge all brands, there is also a subjective factor.
For example, you might just like the feel of a pair of ski boots — even if they don't claim top specs. Basically, you don't just want gear that lives up to high production standards. You want gear that you enjoy wearing, gear that gives you confidence, and motivates you to carve some powder!
Methodology
How did we go about determining the best ski brands, you may ask? Multiple steps were involved. First, we researched the largest and most established manufacturers in the market. Second, we considered brand recognition, which has a historical element to it (older brands which manage to be worn by professionals tend to fall in this category). Third, we asked skiers and snowboarders we knew what brands they preferred and why.
We also cited polls published by authoritative magazines like Freeskier and Powder which assessed what brands their subscribers preferred. Finally, we considered reviews and feedback from avid skiers of these brands. In short, we have strived to put ourselves in the position of customers. The only difference is that we've done the research for them (or, in this case, you).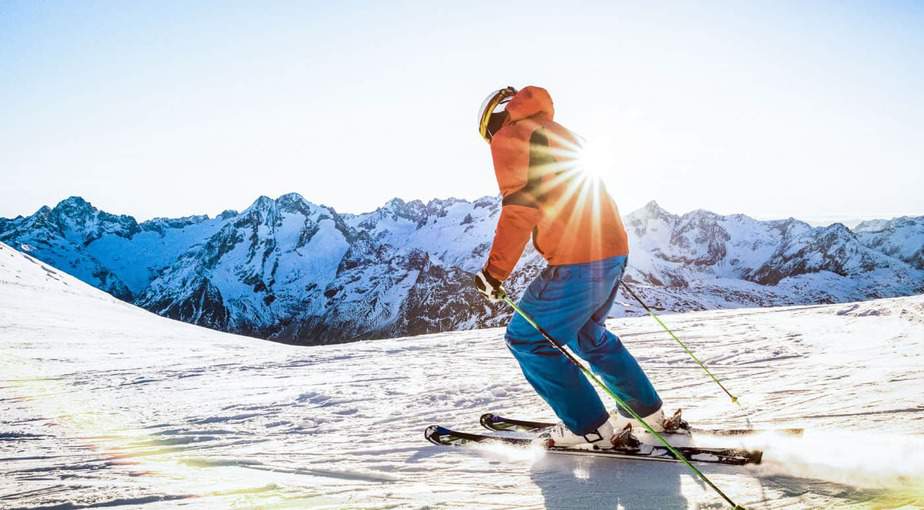 Below are the criteria we looked for in a good ski brand:
Historical: The older the brand, the greater its historical value. Historicity indicates a resilient and innovative brand that can adapt to both the market and consumer demands.
Recognition: Similar to the historical, what makes a brand recognized is when it is seen being worn by professional skiers and Olympians — even if it's just on a billboard.
Geography: We will prioritize brands that are geographically close to their markets. After all, how trustworthy is a ski brand that designs, manufacturers, and tests its products several hundred miles from any slope?
Innovation: A great brand is constantly trying to improve its wares. Its products are always getting safer and more high-performing.
Established: A good brand has a broad market and boasts a wide and powerful consumer base. It's a bad idea to purchase from a company that looks like it is about to topple and this can greatly reduce the value of your products, eliminating company promises like warranties and return policies.
Generosity: Companies that demonstrate their value for the buyer will get a higher ranking. These can include a fair warranty for certain products and a generous return policy, particularly if they sell online.
Economical: We prefer brands that manufacture products which demonstrate a level of quality proportionate to the price tag.
Reviews: What are the experiences of buyers? Are they positive?
The Best Ski Brands
Few companies have been in the game as long as Völkl (sometimes spelled Voelkl). Based in Straubing, a town in lower Bavaria, the Völkl family got their start in 1875. At the time, the founder, Georg Völkl, was a master cartwright, designing horse-drawn carriages. Georg's son, Franz, expanded their product line to boats, and then sleds, and then, starting in 1914, skis. Since then, they have grown to become the largest manufacturer in Germany.
Almost from the beginning, Völkl found a reputation as an innovative company. This was not always well-received by the skiing community. When Völkl introduced their now-famous Zebra-Ski design in 1967, it was mocked by the industry. In addition to the stark white-and-black stripes, the Zebra-Ski featured cracked edges on both the bottom and the top. This allowed the ski to flex more freely and hold well on ice. Traditionalists thought these innovations undermined the integrity of the sport, but that did not prevent the Zebra-Ski from becoming a bestseller.
Today, Völkl still observes its legacy of innovation. New lines of skis continue to turn heads and rake in awards, which is why they are among the most highly recommended ski brand by avid skiers. The winners of many a World Cup, World Championship, or Olympic medal has tasted gold while wearing Völkl.
Product of Note: M5 Mantra (Skis)
Völkl's M5 Mantra, an all-performance ski for advanced skiers, is nothing short of iconic. This is the fifth generation in the Mantra series. The first Mantra was the most successful freeride ski of all time, and this one comes with a major redesign. Though the lightweight carbon tip helps it float over powder, it is fun in all types of snow. Precise German engineering is packed into every plank, which is probably why the M5 Mantra scored highest in the 2018 Colorado demos.
Several decades after the founding of Völkl, and only 150 miles south, Marker was founded in Garmisch, Germany in 1952. Though they dabble in various products — including goggles, gloves, and that ever-vague hodge-podge of items called "ski accessories" — their ski binding designs put them on the map. Even today, they are most widely recognized for their ski bindings. In this department, they lead the market.
In the 1950s, almost all skis and ski bindings looked alike. Boots were secured to ski planks using "cable binding." This was a primitive system of belts and cables that buckled the boot to the ski. It was also called "bear trap binding," if the image helps. As might be expected, these tended to cause serious injuries even if the fall was minor. According to Skiing History Magazine, an on-site physician reported to tending 150 fractures over a mere three days at Squaw Valley Ski Resort in the early 1960s.
Hannes Marker introduced the "Duplex" toe design in 1953. This was among the first bindings with releasable binding technology. The Duplex featured small wedge-shaped metal clips that could be forced outward in the event of a fall, releasing the toe of the boot. Today, Marker continues to produce some of the safest, lightest, and most affordable bindings in the industry.
Product of Note: Griffon 13 ID (Bindings)
The lighter sibling of the Marker Jester, the Griffon 13 ID by Marker is often marketed to younger skiers. But these bindings suit a range of ability levels. The versatility makes it agreeable for alpine, backcountry, cross-country, and resort slopes. Lightweight, competitively priced, and highly maneuverable, these are the best fit for skiers ready to hit the big slopes and need the gear that can manage it.
François Salomon set up shop with his wife and son in 1947 on the shores of Lake Annecy in France. François had purchased the one-room shop to manufacture saw blades. At some point, François decided to adapt their machinery to manufacture the metal edges for skis. Why he made this entrepreneurial decision is uncertain. But who would have thought that a family of three, crammed in a manufacturing shop, would eventually become a global leader in the outdoor sports industry?
Evidently, it was the right decision. By 1955, the Salomon family stopped manufacturing saw blades and devoted themselves exclusively to ski parts. In 1957, a mere decade after opening shop, they expanded their product line to include bindings. At that point, these were the safest bindings on the market. Called Le Lift, these bindings were the first to integrate pressure-release technology into bindings. This set the groundwork for the S505 — the world's first step-in heel piece binding.
Today, Salomon is among the most widely recognized brands. They gradually expanded their product line. Now you could purchase your entire ski gear kit during a single visit to Salomon. And there'd be nothing wrong with that.
The Salomon QST Pro 100 TR hits all the right points for intermediate-to-expert skiers: affordable, easy-to-fit, a modest flex level, and a quality build that has appeal for those transitioning from resort to backcountry use. Their ski boots are known to fit comfortably right out of the box. This is a top choice for intermediate skiers, especially those trying to take the next step to a higher level of expertise.
Smith Optics, like several brands on this list, specializes in a few key pieces of equipment. They don't cover the full gambit (everything they offer for skiers can be worn above the neck), but with this specialization comes excellence. Smith Optics's goggles and helmets are frequently identified as the best in the industry by both skiers and sports authorities alike.
Smith Optics was founded in 1965 by an orthodontist, Dr. Bob Smith. Skiing was his obsessive hobby. He was the first to develop goggles with a sealed thermal lens and breathable vent foam. This insulated his face in colder climates while preventing both glare and fogging. At sunset, visibility and temperature began to drop. Most skiers had to migrate indoors, but Dr. Smith could get a few more powder runs.
Today, Smith Optics offers an extensive line of goggles, helmets, and sunglasses. Not only are the helmets and goggles top-tier in quality and performance, but they are designed to fit each other beautifully. Of course, if you already have a favorite helmet, it is possible to find a pair of Smith goggles to fit it. But we recommend you stay on brand when it comes to Smith Optics.
Product of Note: Vantage (Helmet)
The Vantage includes all of the safety specs that are to be expected of a brand with standards as high as Smith. Visible through the vent openings of the helmet is their distinctive honeycomb aerocore construction. A MIPS liner is optional. But aside from safety features, the Vantage pulls ahead of the competition with its comfort. Clocking in at a mere 18 oz, it feels like wearing nothing at all, and the adjustable BOA dial makes it easy to find the perfect fit.
K2 claims to be the original American ski brand. Founded in 1962 in Washington State, they presumably take their name from the legendary K2 Mountain. Also known as Mount Godwin-Austin, K2 is located on the China-Pakistan border. It is the second-largest mountain in the world (by a mere 900 feet), but the most deadly. Estimates show that for every four climbers who reach the summit, there is one death.
K2, the sports brand, evidently took its name in honor of the 14-person expedition that conquered "The Savage Mountain" — becoming the first Americans to do so. Each of the climbers had strong Seattle roots. K2 seeks to carry on the spirit of that expedition, and the local pride and grit it displayed to the world.
K2 is a massive innovator that rakes in awards and medals for their products every year. They specialize in skis, snowboards, helmets, and outerwear accessories like beanies. Though every product is designed with excellence, it is their skis that receive the widest recognition. K2 was the first brand to design gear for women's skiing. In that department, it still leads the industry.
This is a cutting-edge, all-purpose, all-mountain ski — and arguably the biggest ski released in recent years. Improving on K2's best-selling Pinnacle, the Mindbender is not for beginners or the faint of heart. The greater stiffness gives it a higher performance threshold, which is ideal for hard chargers and aggressive skiers. The Mindbender works on all types of snow, and thus at any time of day — which is ideal for freeriders.
Wagner Custom wins our spot for the Best Ski Brand Your Never Heard Of. If you have heard of it, kudos. You're one-in-a-million. Founded in 2006, Wagner Custom is nestled in the town of Telluride, Colorado, at the base of the Rocky Mountains. The town has been a favorite destination for skiers since the 80s. This makes sense, considering the annual snowfall is over five times the national average.
The company was founded by Pete Wagner, who is both a mechanical engineer and an avid skier. He developed a revolutionary software, Skier DNA, which tailor-designs a set of skis to your unique specifications. It does not only consider matters like weight, height, gender, and level of expertise, it also factors in what regions you ski most regularly, how often, on what terrain, and even what brands you tend to favor.
The result is a totally unique pair of planks with the optimal combination of ski length, width, sidecut radius, camber/rocker, stiffness, flex pattern, tip/tail shapes, and materials. There are only a few places that manufacture custom skis, but none are as popular as Wagner. They put such a high priority on personal customization, they staff an in-house graphic designer who'll help you design your own topsheet. The only con is the price: Wooden-core skis start at $1,750.
Product of Note: Custom Ski (Skis)
Because Wagner custom-designs each pair of skis, they do not have any series of plank models for you to select from. Their products are the result of cutting-edge technology and expert craftsmanship, with a dab of style — not mass-production molds. Every pair is totally unique. To get started, simply follow the link and set up your profile. You don't need to fill in all the information. But the more information they have, the more precise and personalized the skis will be.
While most brands attempt to specialize in a few key pieces of gear, Atomic is a one-stop supplier. Hypothetically, you could begin with nothing and assemble your entire ski gear kit in one visit. From bindings to poles, from planks to apparel, Atomic has a wide range of offerings for men, women, and even children.
Founded in 1955 and headquartered in Austria, Atomic is the best of affordable mass-manufacturing ski gear. It is a top choice, especially for beginners or casual skiers. In fact, most skiers get their start with atomic, if its popularity is any indication. For those of you looking for numbers, Atomic manufactures about 600,000 pairs of skis a year!
Atomic offers a broad selection for both beginners and experts. Both alpine and nordic skis are available. Basically, if you want it, Atomic probably has it. Atomic is also committed to more environmentally friendly production methods.
Product of Note: Vantage 86 TI (Skis, Binders Included)
With the rising popularity of freeriding and backcountry skiing, many newer models try to find a golden mean — skis that work well both off and on the trail. Aiming for versatility, some products end up doing neither job well. The Vantage 86 TI is a fully committed on-trail ski. The high price tag shouldn't discourage. It includes a set of Warden MNC 13-DIN bindings, which pair with the Vantage wonderfully. If you don't place a premium on versatility and just want rock-solid power, look no further than the Vantage by Atomic.
Abel Rossignol was a carpenter in Isère, France. He crafted wood products like spindles for the textile industry, but he enjoyed skiing on the side. In 1907, he used his skills to manufacture a pair of wood core powder skis. This makes Rossignol perhaps the oldest player in the industry today.
In 1937, Émile Allais won the world championship for France (for the third time) on Rossignol skis. In 1960, Rossignol's all-metal Allais 60s skis won the Winter Olympics. This legacy of association with major athletes helped solidify Rossignol as a major international brand. By the 1970s, Rossignol was the world's largest producer of skis.
Today, Rossignol is a one-stop-shop with a fierce following of brand loyalists. They market to men, women, and children, and offer varied selections for both alpine and nordic skiing.
Product of Note: AllTrack 90 (Boots)
Every Rossignol boot is thoughtfully designed and well-constructed. The AllTrack is best for intermediate skiers, but it is available in models with higher flexes (110, 120) which makes it more appealing to aggressive skiers. The AllTrack puts a premium on comfort. It cradles the foot cozily and the liner adds a layer of warmth. While it functions best on groomers, it can handle going out of bounds now and then.
In the early 2000s, building from the backcountry skiing trends, a new mode of skiing entered snow sports culture: freeskiing. Freeskiing has freestyle elements more characteristic of snowboarding or surfing than traditional skiing. It values an off-trail approach. Think of it as skateboarding — but with skis.
Armada keeps its menu lean. They market skis, bindings, poles, and outerwear to men, women, and youth. And that's it. This focus on the "core" pieces of your ski gear kit reflects the hip, "ski bum" image they promote. Armada is devoted to freeskiing. It is skier-owned and operated. It moved its operations from a basement in Truckee, California, to its own building in the beach-city of Costa Mesa.
Armada's consumer base is small but fiercely loyal. While their "street-smart" products don't feature the specs expected of your average skier, they are wildly inventive. Armada is obviously in love with their approach to skiing. They work closely with world-renowned skiers, hoping to transform forever the public image of skiing and what it can do.
The bias of products marketed to freeskiers is their consistently higher performance threshold. The Invictus 99 Ti is no exception. Designed for advanced to expert skiers, these all-mountain skis are built for speed and straight-lining runs. Combined with a medium-wide turn radius, these guys are a dream in open spaces but should avoid areas with trees or bumps.
This might seem an odd addition to a list for ski brands. However, one's outerwear is as much a part of one's ski gear kit as a helmet or bindings. And while many of the brands above sell coats and beanies and such, many skiers still identify The North Face as their outerwear supplier of choice.
The North Face got its start selling mountaineering equipment in 1966 in San Francisco, California. Their product line is immense and markets to all genders and ages, as well as for all outdoor activities. Through the 1960s, they sponsored athletic expeditions to (mostly) untouched corners of the globe.
By the early 1980s, The North Face was offering extreme skiwear to dedicated snow sportsmen. By the 1990s, they were the only supplier in the United States to offer a comprehensive collection of high-performance outerwear. Today, in the world of snow sports, The North Face is one of the most widely recognized and popular brands.
In recent years, The North Face has earned wide acclaim for its dedication to the freeski market. This has also posed some challenges. Freeskiing demands higher levels of flexibility and durability in extreme conditions. The Fuse Brigandine Ski Jacket is up to the challenge. These ski jackets stand up to the most extreme cold and balance the demands for both mountaineering and skiing. Even if you don't freeski, you can't do better.
Related Rankings
Skiing is expensive. How can I try it to make sure I like it first?
So you're looking into skiing for the first time, but you're not sure you want to make those initial financial investments into some personal equipment. The best way to wet your toes is to visit a ski resort and rent your equipment for a few days. Most resorts can rent out all the essentials except for outerwear like coats, gloves, and such. A majority of resorts also have a wide selection, so you can try several different boots or skis to find the right fit and style. Make sure to consult the staff to help you find what you need and offer suggestions.
When you are ready to buy equipment, feel free to take things slow. Don't buy the full ensemble all at once. Continue to rent, research, and experiment until you find exactly what you want before purchasing. Equipment can be expensive, but it will last for several years. Everything should be bought with an eye toward the long term.
Another best practice is to befriend other skiers. Not only can they give you pointers, but they might be willing to loan equipment out to you, sell it, or even give it away. These friendships are the most expedient way to build your ensemble. Meanwhile, ski, ski, and ski some more! The more hours you spend on the slopes, the better you will understand your needs and preferences.
What's the difference between fat and skinny skis? Which kind should I get?
The difference between fat and skinny skis is the amount of surface area, not the amount of vertical thickness. For fat skis, there is more material in contact with the snow. Width is an important element to consider when purchasing a pair of skis. It all depends on the weather conditions in which you tend to ski.
Because they have a broader surface area, fat skis are better for powder. Skinnier skis are for the groomers. Ask yourself, what kind of snow will you be skiing on? Fat skis float better in powder, but they take more effort to turn. So in hard-packed or icier conditions, which is common on the east coast, you might want something in the skinner range (88-93mm).
If you live out west, where you will tend to ski on deeper snow, then you can go a little wider like 105-113mm. If you are looking for an in-between all-mountain ski, something in the range of 95-105mm might work.
Should I wear a helmet?
Two decades ago, it was commonplace to see skiers and snowboarders ripping slopes without helmets. That has mostly changed. Today, 83% of skiers always wear their helmets on the slope, according to the National Ski Areas Association. It took two decades, but we finally got the message: A helmet is a piece of ski gear as essential as goggles or ski boots.
However, 83% is still lower than ideal. Studies (and common sense) clearly show that even a cheap helmet dramatically reduces the risk of concussion, head lacerations, and skull fractures. Helmets also keep your head warm and dry. Luckily, the embarrassing "brain buckets" of yester-decades are outmoded. Lab-tested and beautifully designed helmets made specifically for snow sports are now available at competitive prices.
Finally, a stylish, well-fitting helmet can give you confidence. That isn't to say it will make you take risky decisions, but for first-time skiers, confidence on the slope could actually prevent injury. In conclusion, yes, you should wear a helmet.
What is the first piece of equipment I should buy?
You should not buy your entire ski gear ensemble in one swoop. This indicates you have not done sufficient research and experimentation. With this approach, you will almost definitely purchase equipment that does not complement other pieces of the ensemble or is a bad fit for you. Understanding you should build your ski gear kit gradually, piece by piece, the question becomes, "Which piece should I buy first?"
Turns out, there is a logic to the gradual approach.
After making the initial investment into the proper outerwear (jacket, pants, gloves, etc.), the first thing you want to purchase is the skis, ski boots, and poles. That might be a steep initial investment, but these are a holy trinity: they all go together. Of course, you should not buy them the moment you are interested in skiing. Hit the ski resort a few times first. You should rent your equipment a few times before you buy a personal piece.
After the skis, ski boots, and poles, buy yourself a well-fitting helmet and goggles. These, again, go together, even if you happen to purchase them separately. After these, you can begin to look into the finer points of the ensemble, like neck warmers and ski socks.
Ski bindings are usually the last pieces of ski gear you add to your arsenal, so you cross a threshold when you purchase a pair. It marks you as a fully realized skier. It's a big day.
What are the best ski brands?
The best ski brands are historical. This means they have endured over the decades while other brands have dwindled and died. It means they are committed to a legacy of innovations. They can move with the market, meeting the demands of new generations of skiers and even occasionally revolutionizing the market with a new product. The most historical brands include Völkl and Rossignol.
The best brands have acquired wide recognition by consumers both inside and outside the market. This is different from historical brands since the most recognized brands can be recent. What makes a brand recognized is professional skier and Olympians being seen wearing their products. This includes brands like K2.
The best brands are also committed to innovation. Their products are always getting safer and more high-performing. Many brands on this ranking can claim this quality, but brands to most recently demonstrate it include Marker and Völkl.
The best brands are established. This means they enjoy a broad market and boast a wide and powerful consumer base. It's a bad idea to purchase from a company that looks like it is about to topple; this can greatly reduces the value of your products and eliminates company promises like warranties and return policies. Examples of established brands include Rossignol and Atomic.
Last but not least, the best brands are aware of the latest trends in skiing and are clearly in love with the sport. They have principles and lofty standards of quality which they stand by. Strong cases in point? Armada and Wagner Custom.
RAVE Recommends
Going off-brand can lead to great discoveries — and so can going off-resort! If you plan to hit the alpine slopes on your next ski trip, make sure you're using the best equipment. The backcountry offers its own set of challenges. Here are some additional products that will help make your next excursion fun, safe, and comfortable:
Smith Optics I/O Mag ChromaPop: Designed to pair beautifully with the helmet of your choice, these goggles offer great ventilation, clarity, and protection.
Black DiamondLightweight Screentap Gloves: Best for sunny winter conditions, these gloves are perfect for a day trip to the slope. You can even snap photos on your smartphone without removing your gloves.
Jack Black Pit Boss Antiperspirant and Deodorant: After a few hours carving the slope, you (and your neighbors) might appreciate another application of deodorant.
Simple Modern Summit Water Bottle: The cold air can trick you into feeling more hydrated than you really are. Come prepared with an insulated water bottle that won't freeze in cold conditions.

Trevor Reilly
Trevor Reilly is a freestyle skier who competes internationally for the United States. He competes in dual moguls and moguls. He represents the Park City Ski And Snowboard Club.