When it comes to the best shoes for plantar fasciitis, there are tons of great picks.
However, we can't seem to get enough of the Vionic Alaina Active Women's Sneaker. This sneaker combines lightweight flexibility with buoyant movement, contouring to your entire foot and keeping it comfy. With tons of fit options, we know you'll fall in love.
If you suffer from plantar fasciitis, even just making it through a relaxed day can be difficult. Each step you take can leave you in pain, potentially causing you to not even want to leave your bed in the morning. And we all have way too much going on in our lives to hide away in bed day after day.
According to experts, plantar fasciitis affects about 1 in 10 people at some point in their lifetime, most commonly between 40-60 years of age, and it's a real pain in the butt (or, in this case, foot). However, while plantar fasciitis can be really annoying, you can easily rid yourself of the pain by buying the right pair of shoes.
There are tons of shoes on the market made specifically for plantar fasciitis, and others that generally help alleviate the symptoms. We gathered together 10 of the best shoes for plantar fasciitis, so it's time to put your best foot forward and make it through the day sans foot pain.
The Shoes for Plantar Fasciitis We RAVE About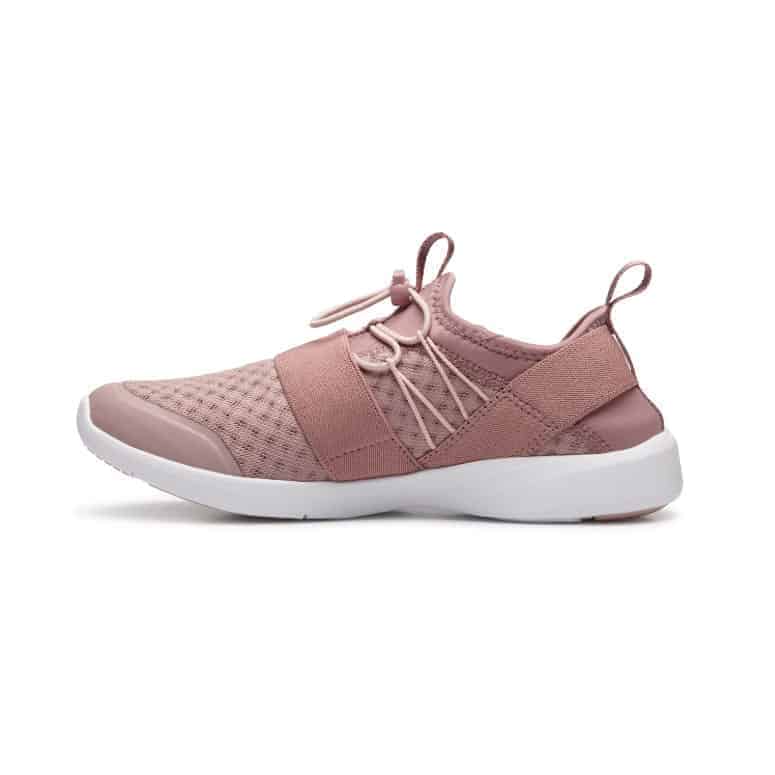 Best Overall
Vionic Alaina Active Women's Sneaker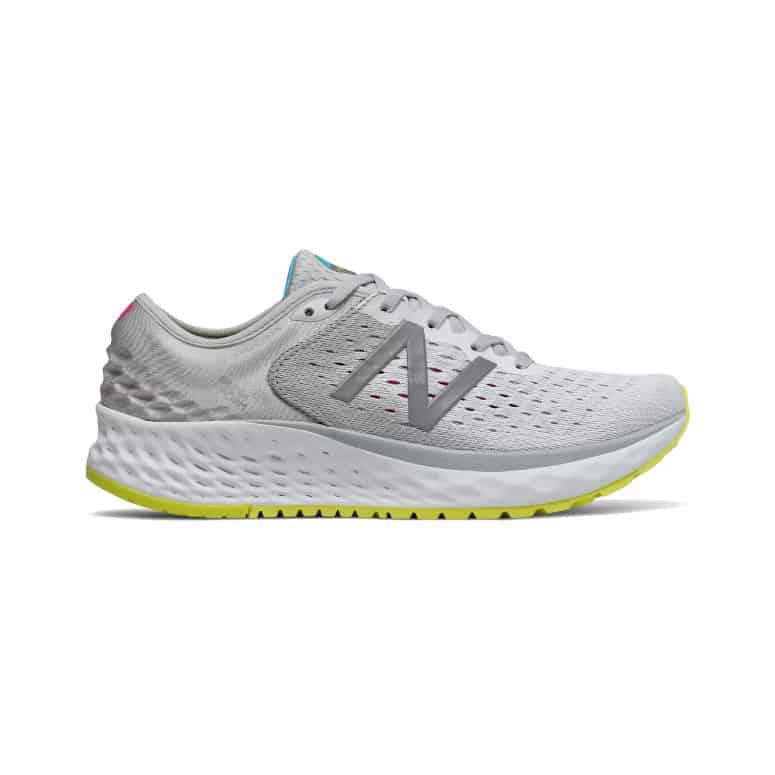 Best Women's Shoe
New Balance Women's 1080v9 Fresh Foam Running Shoe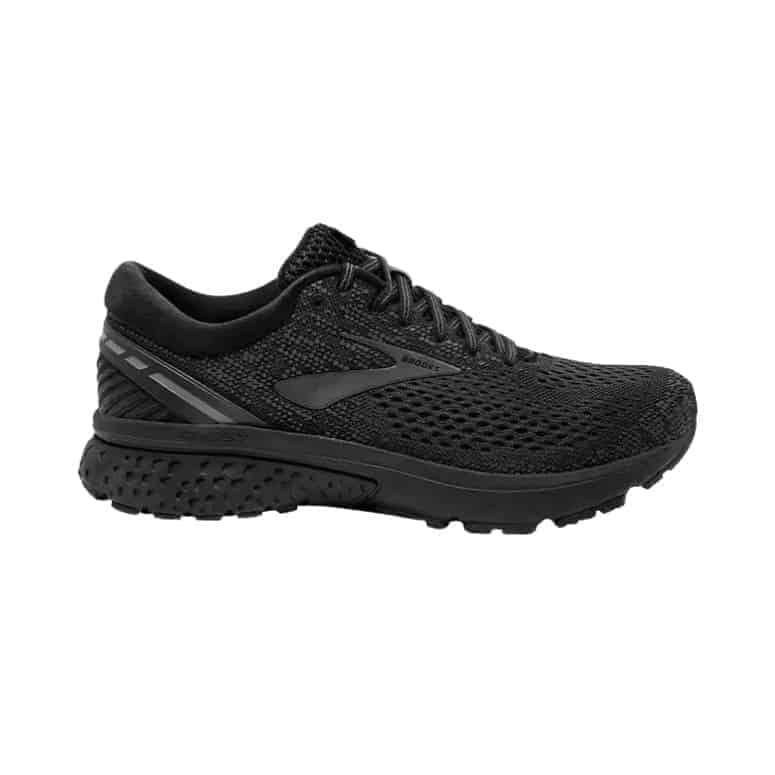 Best Men's Shoe
Brooks Ghost 11 Men's Road Running Shoes
If you suffer from plantar fasciitis, you're not alone. In fact, an estimated 1 in 10 people is affected by plantar fasciitis at some point in their lifetime, most of these people being in the 40-60 year age range. Unfortunately, it can make even walking a straight line very painful.
What is plantar fasciitis?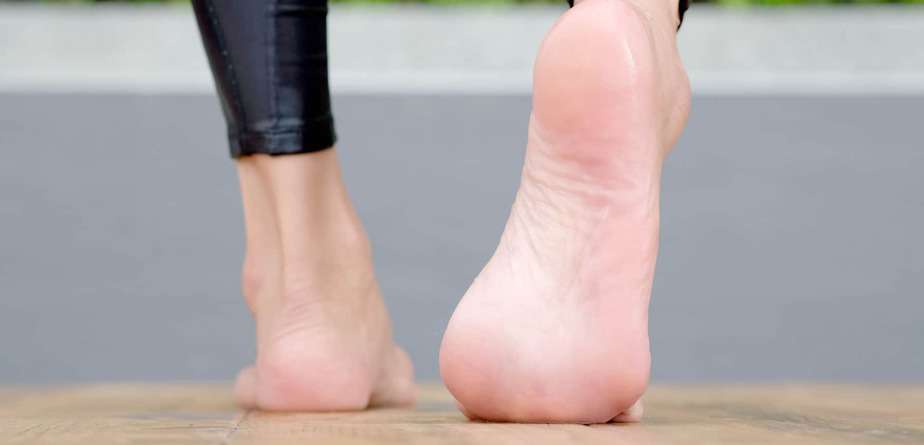 Now you may be wondering, "What is plantar fasciitis?" Don't worry, you're not the only one. In a nutshell, plantar fasciitis is a painful condition caused by inflammation of the bands of tissue that connect your heel to your toe. This inflammation can happen when the plantar fascia tear, strain, or become irritated.
What this tearing leaves you with is pain, along with burning, tenderness, soreness, swelling, and redness in not only your feet but your legs as well. Simply put, if walking becomes painful, especially after you first wake up, you may have plantar fasciitis.
How plantar fasciitis is diagnosed
Diagnosing plantar fasciitis is fairly easy, and your doctor can normally tell simply by checking for any tender areas you have in your foot. While this condition normally goes away on its own, resting, taking pain meds, and wearing the right shoes can reduce symptoms.
That's where we come in
When it comes down to it, one of the simplest and most foolproof ways to ease your symptoms and prevent additional damage to your foot is to purchase high-quality shoes designed to eliminate your foot pain.
However, it can be tricky. We can guarantee that 90% of shoes on the market are the exact opposite type of shoe you want to strut your stuff in if you suffer from plantar fasciitis.
The good news is that we know what shoes on the market are best for plantar fasciitis. Since we want to make your life as easy as possible, we put together a quick cheat sheet of the top five things to pay attention to when you purchase your new shoes.
What to look for in a pair of shoes: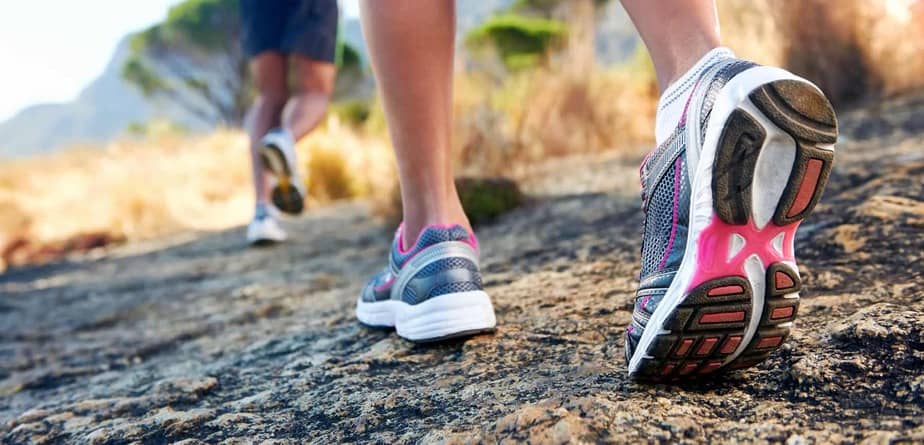 The top five things to look for when you purchase a pair of shoes to help reduce your plantar fasciitis symptoms include:
Removable footbeds
Contoured footbeds
Arch support
Shock absorption
Deep heel cups
As weird as it may sound, super supportive shoes may in fact increase your chances of developing plantar fasciitis. They tend to weaken your foot muscles, which begin to rely too heavily on the shoe for support.
However, as long as you keep the five characteristics above in mind, you're bound to find a pair that will greatly improve your symptoms and possibly even eliminate them completely.
Yet, like we always say, we're firm believers in knowing what's best for you. No two people are exactly alike, and so our number one pick may actually not even be in your top five. But as long as you find a shoe that works for you and feels comfortable, that's all that matters.
Let's get down to business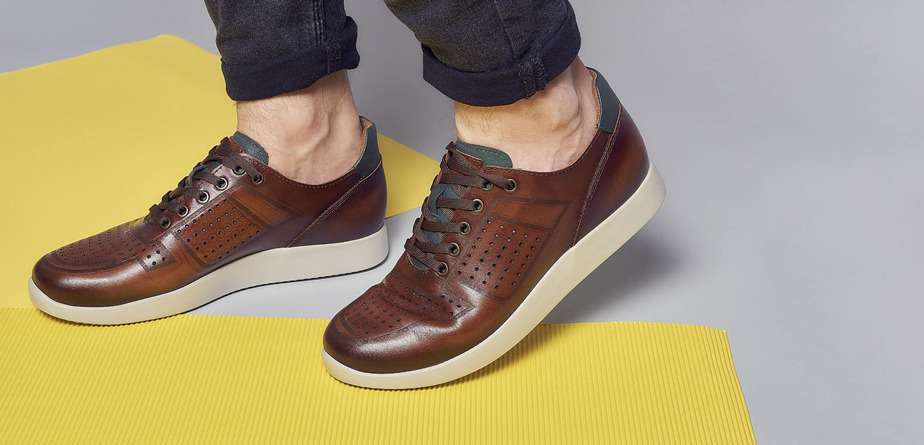 Finding the right pair of shoes to help eliminate your plantar fasciitis symptoms can greatly impact your life. We suggest trying your shoes on before taking the plunge and purchasing them, if possible.
Yes, many of these brands offer great return policies and some even allow a trial period to make sure you absolutely love them. But trying something on before purchasing is always the safest bet, and we want to make sure these shoes really impact you positively.
With that being said, we gathered together 10 of the best shoes on the market for plantar fasciitis. From running shoes and walking shoes to clogs and ballet flats, we covered various shoe categories, and we know you will find a pair that works for you.
No matter which pair of shoes you pick from this list, we guarantee you'll kiss your foot pain goodbye in no time.
Methodology
To find the best shoes for plantar fasciitis, we searched extensively to make sure we only show you the best of the best. Each pair of shoes in this ranking is based on a number of factors, including:
Price point
Materials used
Pros and cons
Customer ratings and reviews
Popularity
Overall quality
Brand
Shoe features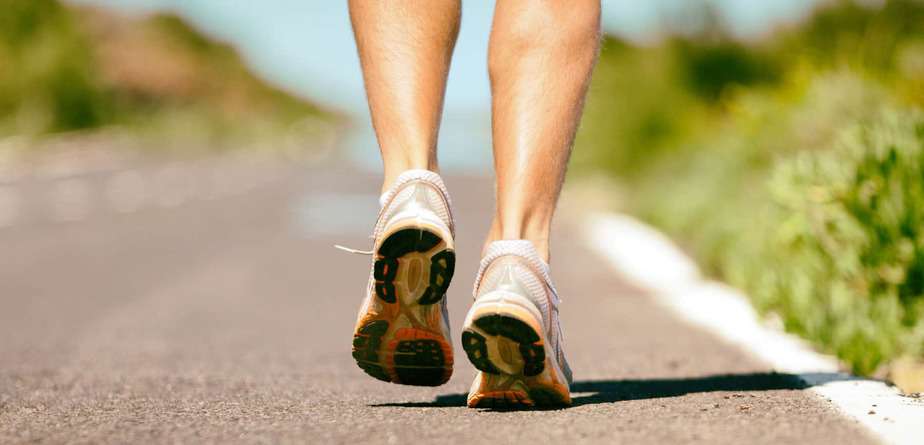 We want to make sure that no matter which pair of shoes you choose, you'll love them and will be able to make it through your day with no foot pain. The last thing we want to do is suggest a product we wouldn't use ourselves, so you can rest assured that each pair of shoes is the real deal.
The Best Shoes for Plantar Fasciitis
1
Vionic Alaina Active Women's Sneaker
The Vionic Alaina Active Women's Sneaker will change the way you work out forever, eliminating any pain you've ever felt working out. These shoes are lightweight, flexible, and offer maximum movement and comfort while giving your arches every bit of support they need.
Vionic is one of the leading brands in comfort footwear, and the Alaina Active sneaker is light and flexible, with a durable rubber outsole. Keep in mind though, the manufacturer suggests choosing a half-size larger than your usual size.
For maximum comfort, the manufacturer also suggests wearing these shoes for just a few hours for the first few days to allow your feet to adjust to the level of orthotic comfort and support. Within one to two weeks, they should be completely comfortable and supportive, with little to no foot pain left.
Pros
Buoyant movement
Lightweight
Flexible
Cons
Run small
Need to be broken in
2
OrthoFeet Sprint Tie-Less Men's Sneakers
Engineered to help with a variety of foot problems, the OrthoFeet Sprint Tie-Less Men's Sneakers provide premium support. OrthoFeet is yet another leading brand for plantar fasciitis. Their innovative design, unmatched features, and comfort make them some of the best shoes on the market, whether you have plantar fasciitis or not.
Premium orthotic insoles feature anatomical arch support and multiple cushioning layers which work together to improve your overall foot and leg alignment, helping to ease stress and tension on your entire foot. A heel strap also eliminates foot slippage and accommodates for both wide feet and foot braces.
Like the Vionic Alaina sneaker, this shoe runs a bit small, so purchase them in a half-size larger to ensure the best fit. Customers absolutely love the support and comfort of these shoes, however some mention that they're not as attractive in person as they are online. However, they're still a great buy.
Pros
Heel strap
Orthotic insoles
Super comfortable
3
New Balance Women's 1080v9 Fresh Foam Running Shoe
New Balance is another great shoe brand with a huge selection of shoes for people suffering from foot conditions. All New Balance shoes offer amazing arch support, rubber outsoles, and many of them also have removable insoles. The 1080v9 Fresh Foam Running Shoes are a perfect example, offering a super comfortable experience.
Whether you are walking, running, or just completing everyday tasks, the cushioning around the collar and footbed of this shoe keep your foot supported and comfortable, while an asymmetrical heel counter keeps your foot locked in place all day long. Customers love this shoe's features, mentioning that their foot pain is almost completely gone.
On the flip side, some reviewers complain that these shoes aren't as lightweight as they hoped. The price is also a downside for many people, but this shoe is definitely a great pick overall and will definitely help eliminate some of, if not all, your foot pain.
Pros
Cushioned collar and footbed
Arch support
Rubber outsoles
Cons
Pricey
Heavy
Not the best quality
4
Brooks Ghost 11 Men's Road Running Shoes
Not too soft yet not too firm, the Brooks Ghost 11 Men's Road Running Shoes take comfort, ease, and stability to the next level, all while helping to rid you of that pesky foot pain. BioMoGo DNA and DNA LOFT cushioning work together to provide the perfect softness underfoot without losing responsiveness and durability, a feeling you won't be able to get enough of.
Customers also absolutely love this shoe's segmented crash pad, an integrated system of shock absorbers that cushion each and every step for perfectly smooth transitions and an even more smooth run. This makes it possible for you to get through your day without excruciating foot pain and an overall sore body.
However, reviewers comment on the mesh material on the shoe, saying their toes sometimes dig into it. Plus, since this shoe has neutral support, some users say they aren't getting the full support they're looking for. Other than those minor issues, this shoe is still a great buy.
Pros
DNA LOFT cushioning
Segmented crash pad
Medium softness
Cons
Not enough support
Toes dig in to mesh
Defective pairs
5
Men's New Balance 1540v3 Walking Shoe
As we mentioned earlier, New Balance is another great brand for people suffering from foot conditions, and the Men's 1540v3 Walking Shoe is one of their best models on the market, in our opinion. This shoe has a stiff sole to help hold your foot in the proper position, plus a roll bar to help correct over pronation.
Many people who have purchased these shoes are repeat buyers and claim that these are the best shoes they've come across to help plantar fasciitis. Buyers love that the roll bar keeps their feet secure, and mention how whether you're running or walking, these shoes stay super comfortable the whole time.
While customers say these shoes are some of the most comfortable they've ever worn, they seem to have some quality issues. Numerous people complain that they're not the most durable, and they show signs of wear and tear fairly quickly. Plus, they're definitely not the cheapest option on our list.
Pros
Stiffer sole
Roll bar
Super comfortable
Cons
Heavy
Not very durable
Tear easily
6
Dansko Professional Black Oiled Clog
For professionals who spend most of their time on their feet, such as teachers, nurses, chefs, and doctors, Dansko is a top footwear brand. The Professional Black Oiled Clog is no stranger to foot issues. These shoes are known for their all day comfort and amazing pain relieving features.
With a roomy reinforced toe box, a contoured midsole, an inner frame for stability and support, and a protective heel counter, these shoes are a top pick for many people who suffer from foot issues. Many of Dansko's buyers love the comfort level and amazing quality. They're built to last and to protect your feet.
On the other hand, we can't deny that many people believe these clogs definitely aren't the most attractive option. However, many reviewers are willing to choose comfort over style, because these shoes are truly great if you suffer from painful foot issues.
Pros
Contoured midsole
Protective heel counter
Offers stability
Cons
Unattractive
Heavy
Take time to break in
7
Kivi Men's Casual Slip On Shoe
The Kivi Men's Casual Slip On Shoe is anything but casual (but they totally can be). These shoes are perfect not only for your everyday routine, but for any formal event as well. If you take even just a few steps in these bad boys, we can guarantee you'll never want to take them off.
Buyers love the relaxed fit and attractive design, and these shoes not only play the part, but look the part, too. Plus, they come with KURUSOLE, a custom-made insole that provides molded support to all areas of your feet.
At about $150, these shoes are definitely a bit pricey, so we recommend trying them on before making the jump to purchase them. Some customers claim these shoes are poorly made, and that any majorly strenuous activity causes major wear and tear. But if you choose to purchase these shoes as an indoor option, you shouldn't have any issues.
Pros
Attractive design
Supports entire foot
Relaxed fit
Cons
Poor quality
Pricey
Need to break in
8
Vionic Women's Spark Minna Ballet Flat
Designed to cradle your foot in ultimate comfort all day and all night, the Vionic Women's Spark Minna Ballet Flat are made especially for people who suffer from the aches and pains of plantar fasciitis. Not compromising on attractiveness, these shoes come in several colors and are super cute in each one.
Customers love the guaranteed perfect fit of these flats, which are available in women's whole and half sizes, plus three different widths. A firm yet flexible, removable microfiber-covered EVA orthotic insert provides you with the ultimate comfort, yet give you the option to remove it and replace it with a different insert.
These flats are biomechanically designed to hug your arches, and Vio-Motion Technology helps support natural alignment, ensuring that your feet and ankles stay properly aligned and equally grounded. They definitely take some time to break in, and they aren't the warmest, but they're still highly rated.
Pros
Removable insert
Many sizes
Attractive design
Cons
Need to break in
Not warm
Tear easily
9
Men's OluKai Ohana Lace-Up Nubuck
The Men's OluKai Ohana Lace-Up Nubuck shoes are a hand-sewn moccasin style shoe that will not only benefit your feet (in both style and comfort), but will benefit others as well: The Ama OluKai Foundation works to preserve and celebrate the cultural heritage of Hawaii.
Featuring a moisture-wicking microfiber lining and high-quality, antiquated, and waxed nubuck leather, these shoes are not only super comfortable and attractive, but they're also built to last. A rubber outsole adds traction and major flexibility, so no matter what you're doing, you'll be super comfortable.
Buyers say these shoes run small, so make sure you size up. Others mention that the colors look a bit different in person than they do online, but they're still attractive.
Pros
Supports a good cause
Super durable
Major flexibility
Cons
Run small
Colors are inaccurate
A bit heavy
10
Women's OOahh Luxe Slide Sandal
Designed to help with foot issues, the OOFOS Women's OOahh Luxe Slide Sandals are machine washable, super comfortable, and a godsend for those with plantar fasciitis. These shoes feature revolutionary OOfoam technology that absorbs 37% more impact than traditional footwear foam materials, reducing stress on your feet and joints. Buyers say they can't get enough of this shoe.
One reviewer, an ICU nurse, says that after trying several different shoe brands, the OOahh Luxe is the only shoe that helped eliminate her plantar fasciitis symptoms completely. Consumers love the minimalist, lightweight design, and that they are machine washable. They are also moisture- and bacteria-resistant, so you know they're built to last.
Just like the Men's OluKai shoes, you can give back by purchasing these shoes: Each purchase made on OOFOS.com contributes to finding a cure for breast cancer. So not only are you giving yourself a great gift by purchasing these sandals, but you're also positively impacting the lives of so many people in the world.
Pros
Support a good cause
Machine washable
Bacteria-resistant
Cons
Stick to sweaty feet
A bit clunky
Not breathable
Related Rankings
How do you know if you have plantar fasciitis?
Plantar fasciitis is a painful condition caused by inflammation of the plantar fascia, or connective tissue, in your feet. This fascia not only supports the arch of your foot, but gives your entire foot stability. The tearing, strain, or irritation of this band can cause plantar fasciitis.

The most common way people discover that they have plantar fasciitis is simply by experiencing pain in their foot upon first waking up in the morning. Yet, some other symptoms of plantar fasciitis include:
Burning or tenderness
Tightness
Soreness, particularly in the arch
Redness
Swelling
You can also experience these symptoms after standing or sitting for long periods of time, as well as during or after exercise.
Your doctor can normally tell if you have plantar fasciitis simply by checking for tender areas in your foot, and can often pinpoint what's causing the pain by noting where it's located.

Plantar fasciitis normally goes away on its own after a few months, but resting, taking over-the-counter pain meds, and wearing the right kind of shoes can all help reduce swelling and make you more comfortable until the pain disappears completely. Your doctor may also suggest stretches to help ease any uncomfortable symptoms.
What should I look for when I shop for shoes for plantar fasciitis?
On average, 1 in 10 people suffer from plantar fasciitis. While this ratio accounts for a large number of people, it's safe to say that about 90% of shoes on the market don't work for those suffering from this uncomfortable pain.

There are many things to check off the list of features to look for when you shop for shoes to help plantar fasciitis symptoms, including:
Great arch support
Contoured footbeds
Removable insoles
Shock absorption
Flats or small heels (no higher than 2-3 inches)
Lightweight designs
Back straps or support
Deep heel cups
While it's crucial that the shoes you purchase have most of these features, it's not entirely necessary to check each and every last one off the list. Overall, make sure the shoe you purchase is good quality, comfortable, and gives your foot all the support it needs.
With that being said, however, the best pair of shoes is the pair that feels most comfortable to you. Your feet aren't exactly the same as anyone else's in the world, so while your best friend may rave about how comfortable their shoes are, they may not work for you.
What is the best shoe for plantar fasciitis?
When it comes to treating plantar fasciitis, one of the most important things you can do is invest in shoes that really give your feet the support they need to help ease the pain. While there are tons of great shoes on the market, our favorite is definitely the Vionic Alaina Active Women's Sneaker.

Vionic is a leading brand in comfortable footwear: Their Orthaheel technology is based on more than 30 years of podiatric medical success. What we get in return is contoured footwear that helps ease foot pain so you can make it through your day comfortably and confidently.

The Vionic Alaina Active Women's Sneaker has almost every characteristic you need, including arch support, heel cupping that cradles your foot effortlessly, sturdy outsoles for traction, shock-absorbing properties, lightweight and flexible fabric, and durable rubber for buoyant movement. Within a week, you'll notice your pain vanishing until it's completely gone for good.

Though the Vionic Alaina Active Women's Sneaker is definitely our favorite, we guarantee you that any pair you choose from this ranking will give you ultimate relief.
RAVE Recommends
Finding the right shoe is the best way to get rid of plantar fasciitis, but there are many other products on the market that can also help you out. Match one of these pairs of shoes with a product below, and you'll be walking without pain in no time.
Plantar Fasciitis Night Splint: Take pain relief to the next level with this plantar fasciitis night splint. Simply adjust it to your liking, and wake up in the morning with no more foot pain.

TheraFlow Dual Foot Massager Roller: Give your feet the massage of a lifetime with this TheraFlow Dual Foot Massager Roller. Dual relaxation and acupressure ensures you receive a deep reflexology tissue massage every time.

Plantar Fasciitis Compression Sleeves: Made with the best compression technology, these plantar fasciitis compression sleeves are some of the best ways to rid yourself from foot pain. Wear them when you go to bed, wear them when you wake up — wear them all day for that matter!

Randy Brangman
Randy Brangman is a Licensed Physical Therapist and Exercise Therapist and a former long distance runner. He is the founder and Lead Exercise Instructor at Trinity of Wellness. Spending more time in running shoes than flip flops, he travels the world while going through pair after pair. He is currently writing a book about joint therapy.