College life is exciting — but it can also be frenetic and demanding.
To succeed in college, every student needs a good planner. Our choice for the best planner for college is the Panda Planner. Scientifically designed to make you more productive and happier, the Panda Planner will help you strike the right balance between school and life.
When is that big project coming due? What time is my lab science meeting? When are final exams scheduled (because I am SO ready to go home!)? What about that big party Saturday?
Success in school, whether academic or personal, depends a great deal on staying organized. Luckily there are several great planners designed to help you navigate the pressures and stresses of life in the modern university.  

The daily planner that we know and love today is the distant cousin of the almanac and the diary. Almanacs provided the date structure, while the diary component was often inserted via loose-leaf paper. In fact, George Washington had such a planner — and thank goodness he did, or he might have missed the battle at Yorktown!
This eventually evolved into the daily diary, which became wildly popular in the 19th century, and were even carried by soldiers during the Civil War.

In the past, most planners consisted of a simple pocket calendar with space to record the day's events. Today's planners are far more sophisticated, specialized, and forward looking, with an array of designs and approaches to choose from.
In order to find the very best college planners we conducted hours of online research, consulted with industry experts, and even secured appointments with some very busy college students!
We put pen to paper (to see if the paper would bleed), did our mindfulness exercises, made our gratitude lists, and checked the weight of these planners, all so you wouldn't have too. Then we compiled a list of the 10 best college planners just for you.
The College Planners We RAVE About
Science, history, business — whatever your area of study, get organized with our top picks!
Our overall highest rated college planner is the Panda Planner. With a sleek and stylish design, the 90 day Panda Planner draws on insights from cutting-edge research in positive psychology and neuroscience to help you reach your potential and achieve your goals each and every day.
Read Full Review
Shop the Panda Planner
If you need a planner that won't bust your budget, then we recommend the Essential Academic Minimalist Planner. With variable design layouts, offering plenty of space to write on good quality paper, this no-frills annual planner has been a staple for teachers and students for over 50 years.
Read Full Review
Shop the Essential Academic Minimalist Planner
Boasting a faux-leather soft cover, the Academic Planner by Lemome exudes style and competence — 2 traits every college student wants. This annual planner comes with a mind map to help you focus on your larger goals and vision, while also providing great features for keeping track of your everyday appointments.
Read Full Review
Shop the Academic Planner by Lemome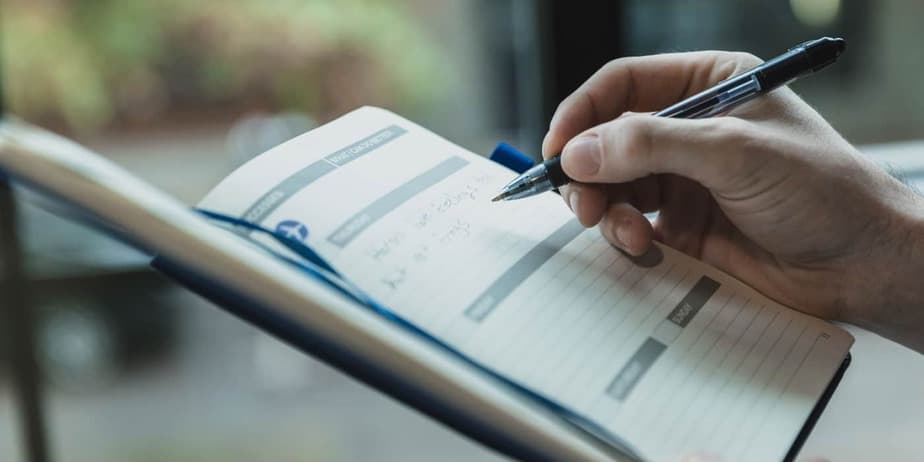 It's no secret that a college degree can open doors to higher earning potential, but it can be really expensive. In order for most students to make it through, putting in hours working to supplement income has become a necessity.  Students must now find a way to balance their relationships and social life with the heavy demands of college level courses, and increasingly the 2 or sometimes 3 jobs needed to pay for their education.
It's a lot to take on. These increasing demands have contributed to an increase in levels of anxiety and depression.
In fact, according to one recent study, 1 in 5 college students struggles with either anxiety, depression, or an attention disorder. Experts in mental health have some suggestions that could help lower that stress and help with organization, making for a happier, healthier you. One of their top strategies is to use an organizer or planner. It's a pretty simple tool that can make a BIG difference.
The planner or organizer embodies a philosophy or way of seeing the world, where the user is encouraged and empowered to arrange their daily, weekly, monthly, and yearly tasks and to prioritize their goals.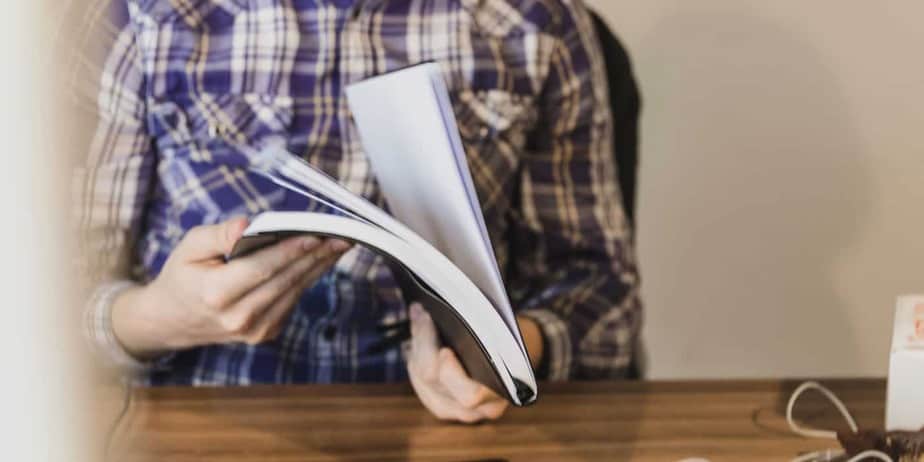 Of course, today's organizers are more refined and focused than earlier versions, but the idea is still the same: tame the chaos of everyday life by bringing order to it. This philosophy has proven to be effective and popular — so much so, that business empires have been built on the publication of organizers and planners.
The recent surge in digital planners, however, almost made the paper planner obsolete. That is, until recent neuroscientific studies showed that handwriting had major benefits for brain development, deeper learning, memory and retention, and brain elasticity.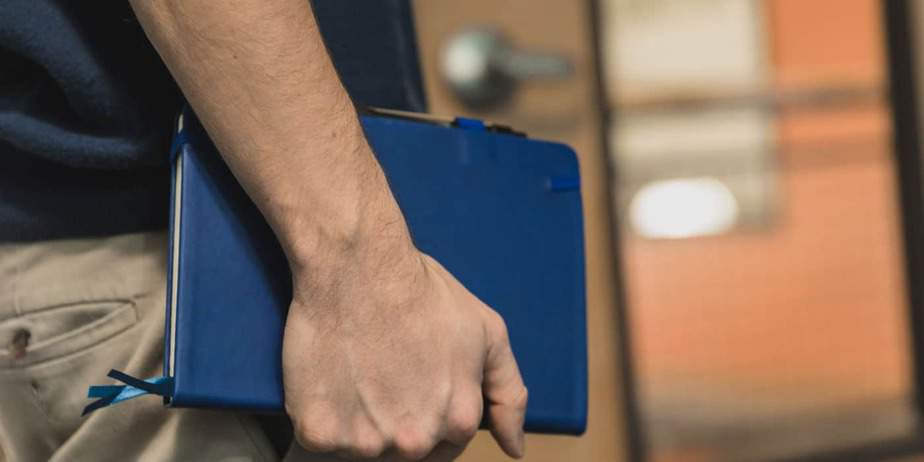 Neuroscience has shown that the brain is divided into different regions each of which process different types of information. Visual information, auditory information, verbal communication, emotions, etc. are all processed in different parts of the brain. A key component for brain development, memory, and deep learning is to connect these different regions with one another.
For instance, when you are in class listening to a lecture, the auditory region of your brain is processing and sending some information to you memory, though in a somewhat indiscriminate way.
However, if you are taking handwritten notes while listening to the lecture, the physical act of writing plays a significant part in helping to organize the information in your memory because it engages a different region of the brain.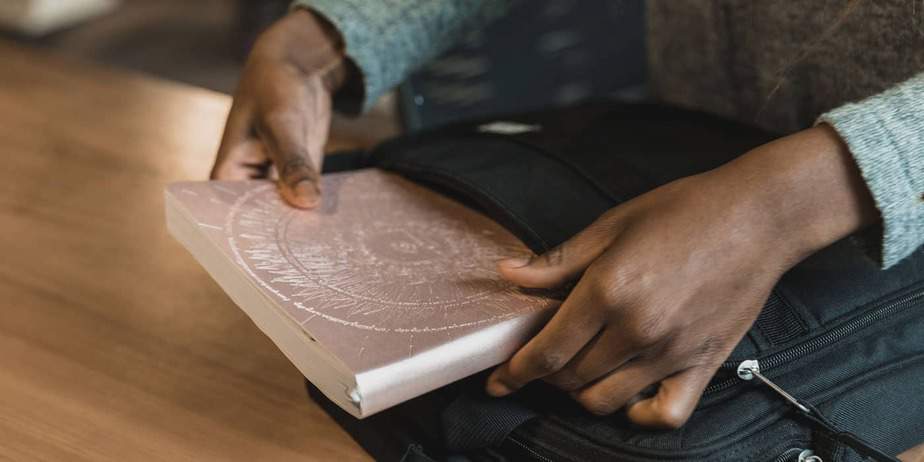 When you link up the verbal processing part of the brain with the spatial, it not only organizes and orders the information, it also imprints it in a more secure fashion in your memory –meaning you retain more information.
The human mind is so cool!  
So chances are much better that if you write down your appointments, contacts, goals, or to-do lists, you will actually remember them at a much higher rate.
Planner Trends
It should be no surprise that insights from neuroscience and psychology have been incorporated into planners and organizers, as manufacturers combine the older philosophies of productivity, with newer ideas about mindfulness and positivity. In addition, there are a number of trends in the world of planners:
Goal Setting Planners
Goal setting planners usually offer spaces for reflection and represent a more up-to-date version of the calendar and journal combination. These planners often have spaces for gratitude lists, affirmations or expectations, as well as visioning sections.
They can also come with instructions for how to break down a specific goal or task into increments (usually of about 25 mins), so that you can plan out how you will accomplish your goals or realize your vision!
Retro Planners
Retro planners are based on designs dating back to the 19th century and appeal to those who want that "old school" style! These are often designed to look like old books, with rough-cut pages and are paired well with fountain pens.
Customizable or Specialized Planners
Some planners offer the ability to customize the layout and features of your planner to meet your daily, weekly, monthly, or yearly needs. There are also numerous specialized planners that are designed to meet the specific needs of entrepreneurs, working mothers, parents who have children with autism, or dozens of other specialized categories.   
Methodology
Our ranking is based on metadata analysis of trusted review sites, hours of online research, reading and watching innumerable reviews by customers who bought and used these products, and inspecting the merchandise for ourselves! 
Our categories for ranking include the following:
Price:

All of our planners are under $35, but some were more expensive than others.

Features and Layout:

Whether you're a goal-setter, visionary, or just want to keep track of your appointments, there are many layouts and features to choose from.

Paper Quality:

Good quality paper is a must; nobody wants their ink to run.

Style:

Planners don't have to be dull looking.

Durability:

Most planners are meant to last a year, so no one wants theirs to fall apart in less than a month.

Underlying Philosophy:

Productivity, goal-setting, or well-being: every planner is based on a philosophy meant to help you organize your day and your life.
Whether keeping track of due dates, practices, work scheduling, or the big party this weekend, our rankings will help you make the right choice to kickstart your organizational habit. You'll be calmer, happier, and more able to live your best life.
Related rankings
Why do I need a planner for college?
Great question! There are a number of reasons that you should consider using a planner in college. First is the fact that using a planner will help you develop your time management skills. Adult life can be hectic, and college is a great place to not only learn about the subjects you will study, but to develop good habits that you can carry into your career and life beyond college.
Of course, the immediate benefit is that using a planner will enable you to keep track of the myriad assignments, projects, dates, and other events that will fill up your social and academic calendar. Writing down your assignments and dates gives you some control over the many demands that life will throw at you, and as you accomplish your tasks, checking off your list of to do's can be really empowering!
Third, using a planner can help you get focus on the "big picture." What are your goals, both short-term and long? Contemporary organizers and planners can offer you a way to conceptualize not only what your week looks like, but where you see yourself going.
Finally, many planners today also offer journaling features which gives you the chance to record and reflect on significant events, so that later you can look back on the important things that have happened in your life and see the ways in which you have grown and developed as a person!
What's the best way to use my planner for college (and work, and practice, and…)?
The best way to use your planner will depend on the type of planner you decide to buy. If you go with a standard planner some helpful suggestions include:
Record permanent events:

If you know of a birthday, or a holiday, or when finals week is scheduled, you should write it in. These kinds of permanent dates can give a useful structure to your weeks, months, and years.

Record permanent due dates:

After you receive your syllabus during the first week of class, write in any key due dates for major papers, exams, or projects. This will give you peace of mind and you can revisit your calendar as you begin to plan out how to complete your project or paper, or to study for the big exam.

Write down homework assignments:

During the course of the semester, it is a good idea to write down your homework assignments. These not only gives you a way of keeping track of your work, but can also play a role in making sure you remember to do your homework!
If you decide to purchase a goal-setting planner or specialized planner you may want to consider the following useful tips:
Weekly goals:

Record your weekly goals. Take time to look through your calendar to see if you have any major assignments coming up. If so, list them in your weekly goals.

Break down the day:

It is a good idea to break down the day into chunks of time, so that you can see how you are spending your time, and so that you can allocate the appropriate amount to any given project or task. Breaking down your time into 3 hour increments is a good rule of thumb, though as you become more proficient you may decide to break down your time further.
What are the best planners for college?
Finding the right college planner can be challenging. There are so many designs, layouts, features, and philosophies on the market. We have taken some of the guesswork out of choosing a good planner through our extensive research to help you make an informed decision!
Today's planners come with all kinds of unique features. Some questions to consider as you think about which planner may be right for you include:
What types of ink can the paper handle?

What is the size and weight of the planner? Is it portable?

What kind of design or aesthetic does the planner employ?

Is the planner annual, 6 months, or 3?

Does the planner include daily, weekly, or yearly layouts?

Does the planner include a journal element, such as a place to make gratitude or affirmation lists, goal lists, or other processing or visioning?

What is the cost of the planner?
Taking these questions into account, we have zeroed on some of the key qualities that most people look for in a good college planner.  

Our research led us to the Panda Planner as the best overall planner for college.

Before you head off to college, take a look at our list as you decide which planner will help you organize your education and your life!

RAVE Recommends
Be sure to check out these products and recommendations for your organizing and college needs: