Nike isn't the only brand that makes high-quality running shoes, but they are regarded as one of the best.
That said, there are heaps to choose from, which is why we selected the 10 best Nike running shoes for you. Our recommendations are based on real consumers, who tirelessly pounded the sidewalk in each pair to provide feedback.
Whether you're hitting the treadmill or pounding the pavement, you need a solid pair of running shoes. Without the proper support underfoot, you could wreak havoc on your joints from the repetitive impact. This is where Nike running shoes come in –– they're some of the best in the industry for comfort and support.
But even when you narrow the options down to just Nike shoes, there are still so many pairs to choose from. While Nike is a leading brand, every manufacturer creates some products that are better or worse than others. So how do you select class-leading shoes from the pool of options available to you?
We did the hard work for you, selecting the best of the best from all Nike has to offer. Taking into account the most important factors like weight, fit, breathability, and traction, we can recommend the highest-performing running shoes. Without further ado, here are the best Nike running shoes you should be looking at right now.
The Nike Running Shoes We RAVE About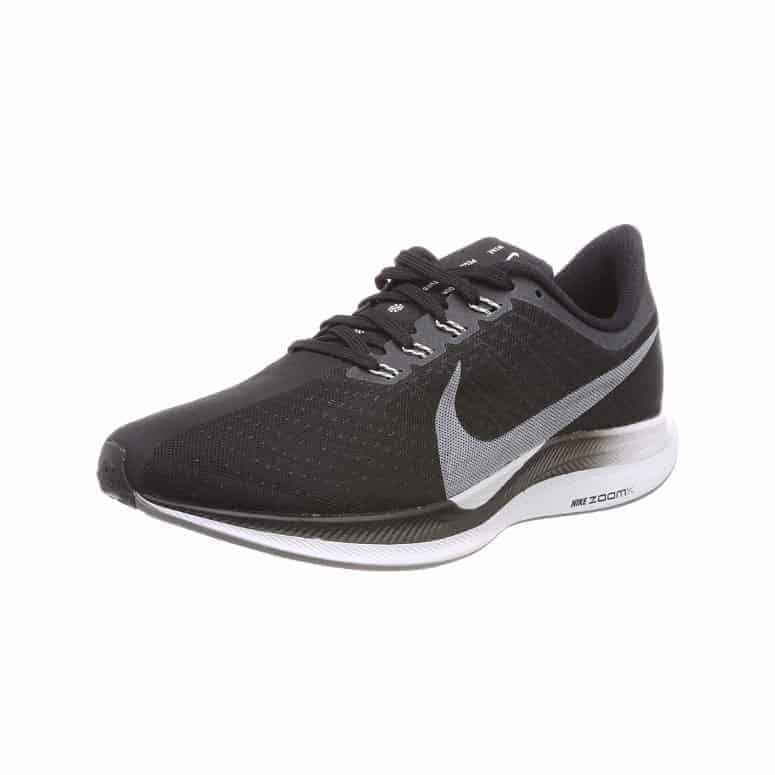 Best Overall Nike Running Shoes
Nike Air Zoom Pegasus 35 Turbo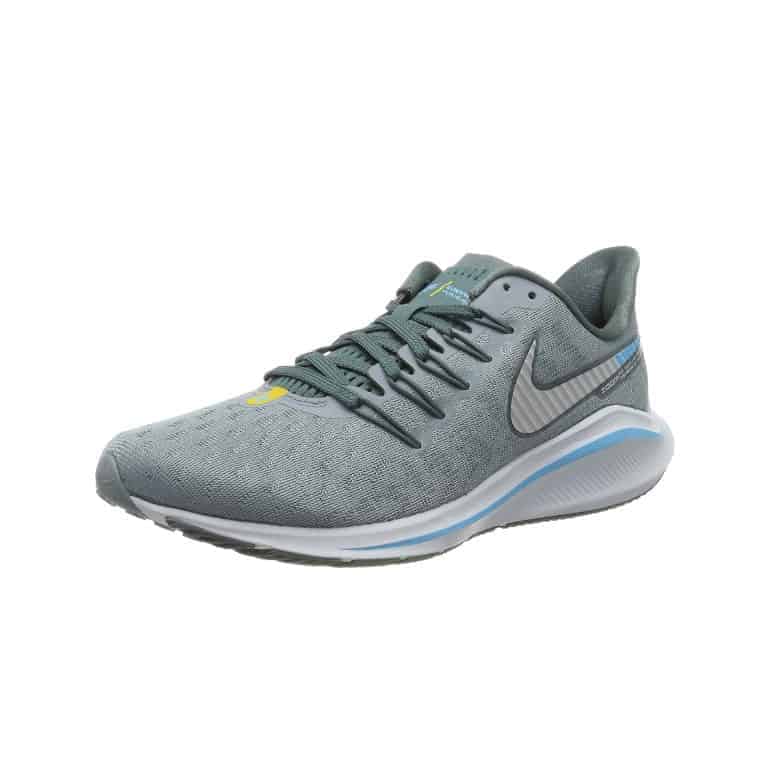 Best Traction Nike Running Shoes
Nike Air Zoom Vomero 14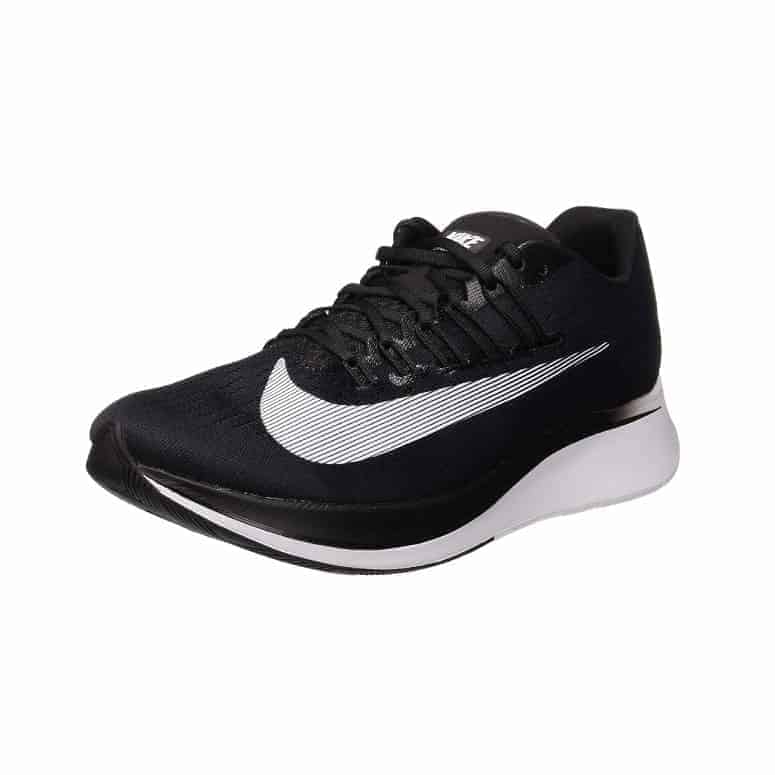 Best for Breathability Nike Running Shoes
Nike Zoom Fly Flyknit
Sure, running shoes look pretty much exactly the same as other sneakers, but deep down, they're more specialized. Where other activities have varied motion, running involves constant repetition of the same high-impact maneuvers that can lead to injury. Running shoes are designed in a way that helps to prevent strain caused by this type of shock.
Fit is important
Your feet spread as you take each step, and swell under the pressure and heat of exercise. Keep this in mind when you try on new shoes — especially if you've been walking around a shopping center all day. To account for foot spread, ensure that there is about one thumb's width between the end of your foot and the shoe.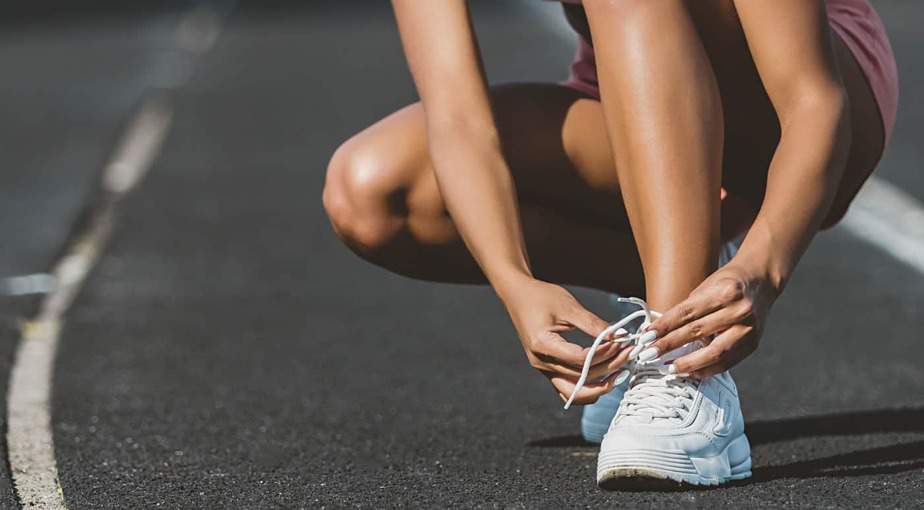 Your new shoes should wrap snugly around your feet without pinching or slipping when you move. Some models have both wide and narrow variations, while others have only one width.
There are different types of running shoes
Everyone runs differently, and there are different types of running shoes. Everyday running shoes are sufficient for your average gym session, or running on sidewalks or trails. Most runners will be fine with these shoes, which should last between 300 and 600 miles.
If you're striving to set a personal record or participating in a race, a lightweight running shoe might suit. While you should take shoe weight into account with any running shoe purchase, it's particularly important here. However, lightweight shoes typically wear out faster, lasting 200 to 500 miles on average.
Aside from that, racing flats are designed purely for speed while sacrificing comfort and durability. These shoes have less cushioning than other types of running shoes, and they are the lightest shoes around. But as a result, racing flats typically only last around 100 to 300 miles, making them an expensive choice.
Other factors to note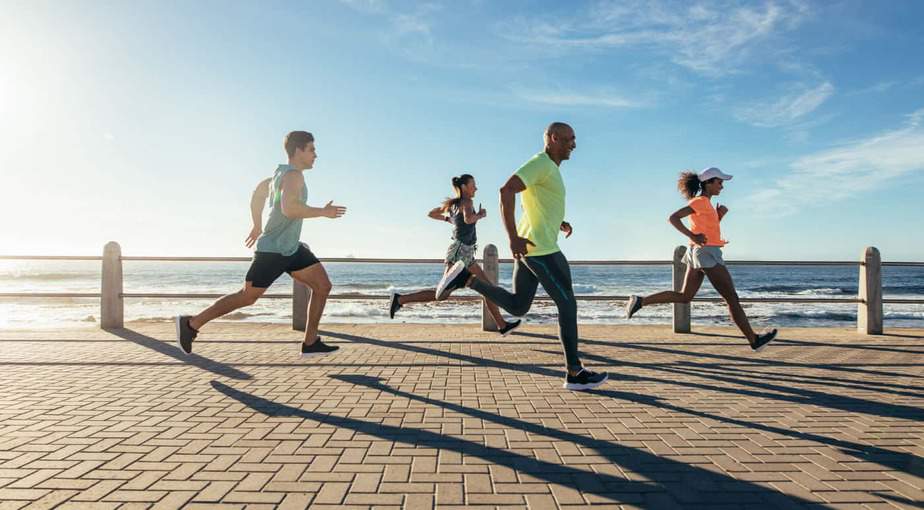 Aside from fit and the type of running shoe you choose, there are other factors to consider. For example, the stack height refers to the amount of material between the ground and your feet. It can be "barefoot," meaning minimal cushioning, all the way to "maximal," or highly cushioned.
Choosing the stack height of your running shoes really comes down to personal preference. Some runners like the natural experience afforded by a minimally cushioned pair of shoes that doesn't separate them from the ground. Others prefer a comfortable and cushioned experience with the most impact protection possible for their feet and joints.
Then there's heel-toe drop, called the "slope," which refers to the difference in material between your heel and forefoot. Most shoes have more material beneath the heel, as it's usually the first portion of your foot to land. But in some runners, the midfoot hits the ground first. Some shoes are designed to accommodate this type of stride.
Methodology
Our methodology to choose the 10 best Nike running shoes is based on the opinions of consumers who have tried and tested them. We started by aggregating review scores for top products across the internet, including real reviews on Amazon and authority websites in the industry, to determine a long list.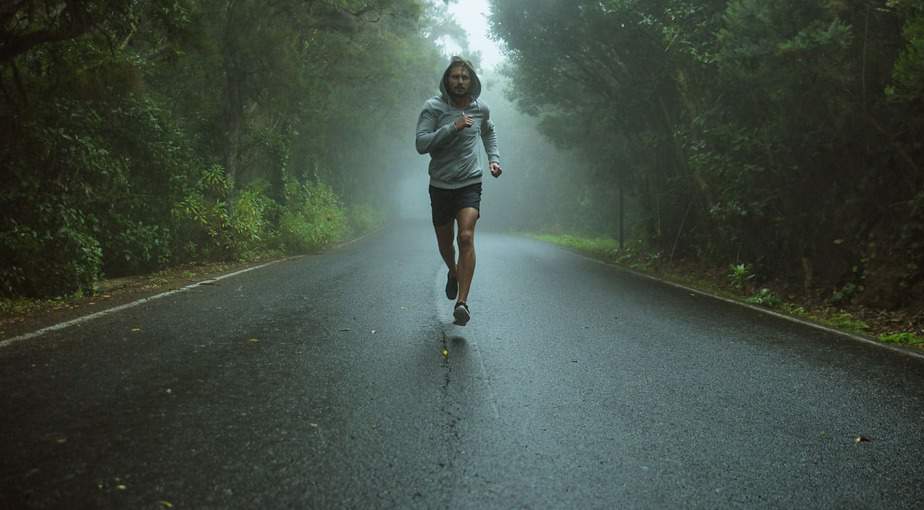 From this long list of up to 100 products, we narrowed it down to a more condensed selection. Our final list of recommendations contains just 10 products, which are the top-scoring Nike shoes across the industry. Then we compared each pair of shoes against our own criteria to work out which are the best.
Fit: Whether the shoes have wide and narrow fit variations, and whether your feet move around as you run.
Breathability: Whether the shoes allow your feet to breathe, preventing them from becoming too hot and sweaty.
Weight: Since you expend more energy if you wear heavy shoes, we rated lightweight shoes higher than heavier ones.
Cushioning: Sufficient internal cushioning absorbs impact, reducing the likelihood of injury.
Drop: Drop is the measured difference between your forefoot and heel, and a higher drop can lead to more heel impact.
The Best Nike Running Shoes
1
Nike Air Zoom Pegasus 35 Turbo
When you're striving for a personal best, you want to carry as little extra weight as possible. The Nike Air Zoom Pegasus 35 Turbo are lauded for being very lightweight, which can only help you hit your goals. Customer reviews also speak highly of these shoes' cushioning in the sole, so expect a light and breezy feel while you wear them.
Where there's good cushioning, there's usually great flexibility, which is also the case with these shoes. There is also plenty of positive feedback for the shoe's traction on all types of surfaces, including wet surfaces. Cheaper designs often overlook traction on wet surfaces, which is essential in wet weather running.
However, some reviewers complain about loose lacing, as well as a lack of breathability. You may want to replace the laces or consider a different method of tying them for complete peace of mind. Some users also claim these shoes have a narrow fit, but it isn't a widespread complaint.
Pros
Very lightweight
Durable over long distance
Grips well on wet surfaces
Cons
Loose laces
May fit narrow
Not very breathable
2
Nike Epic React Flyknit 2
If you're looking for the lightest shoes available, the Nike Epic React Flyknit 2 is a strong contender for the title. Customers praise these shoes for performing well across long distance runs. Aside from limited complaints over the inner fit being quite narrow, these shoes are very comfortable.
Breathability is also a huge plus here, with perforations that increase airflow. In terms of design, we did see one instance of a customer reporting excessive wear with the Flyknit 2. The React foam supposedly wore away very rapidly, though we didn't see any other reports.
As with some other shoes in the Nike range, some reviewers note that the advertised design and color scheme is slightly different than the actual product. Another main issue with these shoes is that they tend to be more expensive than other Nike footwear.
Pros
Lightweight construction
Excellent breathability
Perform well on long distances
Cons
Excessive wear
Color inconsistencies
Expensive
3
Nike Vaporfly 4% Flyknit
Some official reviews refer to the ZoomX cushioning as a huge feat due to its quality and comfort. But in the Nike VaporFly 4% Flyknit running shoes, the real champion is the carbon fiber plate beneath the ZoomX cushioning. Hidden from sight inside the sole, this plate provides superior spring to each step while you run.
Runners also like the design of the heel cup in the VaporFly 4% Flyknit, which provides great support. The last thing you want while you run is for your heel to slip around, which can lead to chafing and blisters. According to users and reviews, these shoes adhere well to your foot's natural contours.
In terms of cons, there are some isolated comments about the upper material being thinner than some customers would've liked. There is no reflectivity to safely run at night, and these shoes also lack the patented Flywire cables featured on other Nike running shoes that provide additional support.
Pros
Heel cup prevents slipping
Spring-loaded carbon plate
ZoomX cushioning
Cons
No reflectivity
Lacks Flywire cables
Thin upper material
4
Nike Air Zoom Vomero 14
The Air Zoom Vomero 14 is a stylish shoe that comes in a range of colorful uppers with white soles. Across the board, customers praise the cushioning and performance for a range of outdoor activities. That said, some reviewers note that the quality of the Vomero 14 is a downgrade from previous iterations.
Some authority reviews praise these shoes for being beneficial for runners who change up their route often. Whether you're running on the road or hitting off-road trails, the Vomero 14 is suitable for multiple types of terrain. What's more, these shoes won't set you back as much as other, more expensive shoes from Nike's lineup.
Though the cushioning overall is generally good, the forefoot lacks some support, which can make long runs tiring. And some users say that the tongue hangs fairly low, which can also irritate your feet. These shoes also lack reflectivity that would be useful for nighttime running.
Pros
True to size
Suitable for all terrains
Inexpensive
Cons
Tongue can irritate feet
Lacks forefoot cushioning
Downgrade from Vomero 13
5
Nike Air Zoom Pegasus 35
Overall review scoring for the Nike Air Zoom Pegasus 35 is mostly positive on both user reviews and authority websites. The zigzag stitching on the upper's mesh material affords these shoes good durability over long periods of use. Users also like the color schemes, sturdiness, and the cushioning underfoot.
For traction on wet or dry terrain, you'll be happy with the superior grip of the outsole. This shoe still manages to remain lightweight, and users were reportedly happy with the overall grip on all ground types. That said, while these shoes don't slip on wet ground, some reviewers complain about heel slippage.
Numerous reviewers mention inconsistent fit and overall grip with the Pegasus 35. Though it likely affects some people more than others, depending on foot width, it's a concern for comfort and safety.
Pros
Quality, durable stitching
Effective grip
Super lightweight construction
Cons
Supposedly inconsistent fit
Heel slippage
Isolated reports of creasing
Nike broke the mold with the Zoom Fly Flyknit shoes, which stand out from the rest of the range. Users and authority review sites speak of how striking and colorful the upper designs are on this range of shoes, which uses a specialized, incredibly breathable, and lightweight material for the upper.
Like some other Nike shoes, this model incorporates a carbon fiber plate into the innards of the sole. When you're running, the flexibility of this plate adds bounce to your steps, helping you move faster. You won't even see or feel it, as it's embedded into the design of the shoe, out of sight.
There are numerous reports of this shoe being on the heavy side, which impedes long-distance running sessions. Some reviewers also claim that the high ankle collar tends to chafe, and that the removable insole can move around to a degree.
Pros
Flyknit upper
Carbon fiber plate
Color schemes stand out
Cons
Some reports of excess wear
Insole may shift around
Some users dislike weight
Many users praise the low-profile design of the Nike Free RN 2018, which is not cumbersome or oversized. Not only does this shoe facilitate easier movement, but it's also suitable for casual daytime use. However, the low profile does come with some loss of function, and some reviewers note poor performance on wet surfaces.
Inside the shoe, there is plenty of space for your toes to splay naturally upon impact with the road while you run. And what's more, the sizing is reportedly fairly accurate with the Nike Free RN 2018.
We saw one complaint about the height of the collar, which led to chafing around the ankle when the customer was running in them. Additionally, several sources mention how the perforations in the outsole material tend to attract and hold debris, such as stones.
Pros
Slimline profile
True to size
Generous toe space
Cons
No traction on wet surfaces
High collar
Outsole grooves attract debris
8
Nike Air Zoom Structure 22
As is the case for most of the models in Nike's arsenal, the Air Zoom Structure 22 boasts excellent breathability and comfort. A durable outsole and well-padded cushioning ensure protection against slippage around your heel. These shoes are also recommended for those with flat feet, as the arch support is exceptional in the sole.
A snug fit is essential for running, and thanks to Flywire cables in the shoelaces, your midfoot is well supported. That said, one or two sources suggest that the laces can slip loose after some use. And with a lack of narrow or wide options, some people with certain foot shapes could run into difficulty finding the right fit.
The other main drawback is a lack of color options, with fewer variations available than with other Nike shoes. However, the colors do at least appear true to what is advertised.
Pros
Generously sized toe box
Arch support for flat feet
Flywire cables
Cons
Reports of loose laces
Limited color options
Lacks narrow and wide options
It's important that your feet have room to breathe when you're running, as sweat can lead to discomfort or chafing. The Nike Legend React is praised for bringing superior breathability to the table, thanks to the ventilated design. What's more, reviewers applaud the color schemes used across the upper and outer portions of the shoe.
Elsewhere, customers also praise the quality of the cushioning underfoot, both for flexibility and support. The Legend React's springy sole facilitates greater momentum when you take rapid steps, and the material conforms to the natural bending of your feet as you move.
While we commented on the color and breathability of the upper, some users criticize its durability. Other negatives include poor sizing, with many users having to return one size for another. While they didn't have issues with numerical sizing, some reviewers find that these shoes run too narrow for them.
Pros
Excellent breathability
Springy cushioning
Highly flexible
Cons
Questionable durability
Run narrow
Poor sizing
10
Nike Air Zoom Winflo 5
You already know how important it is to have room for your toes to move around in your running shoes. The good news with the Nike Air Zoom Winflo 5 is that there is plenty of room for your toes to splay while you run. Although these shoes come in last place on our list, they're still super comfortable over prolonged periods of use.
That said, they do have less cushioning than their predecessor, the Winflo 4. You would normally expect a new iteration of a product to improve on the original, but some users found this shoe to be on the bulky side, which isn't ideal for running.
The Winflo 5 comes in a broad range of colors, though some users found that the advertised products were often a little different to what they received. Lastly, these running shoes supposedly run around a half-size large, so be careful when you choose your size.
Pros
Roomy toe box
Broad range of colors
Prevent fatigue over long use
Cons
Less cushion than Winflo 4
Runs a half-size large
May feel bulky
Related Rankings
Do I need running shoes?
Every shoe manufacturer expects people to run in their footwear, but not every pair of footwear is designed specifically for running. If you run continuously in footwear that isn't specialized for running, you could cause injury to your feet or joints. Having high-quality footwear with adequate cushioning and support is non-negotiable if you're serious about running regularly or over long distances.
Though quality running footwear is essential for running in all situations, it's even more important if you run outside. The type of surface on which you run determines the impact on your body. Running on solid sidewalk places greater stress on your joints than a treadmill or grass, for example.
You don't need to spend a fortune on running shoes when you're just starting out. You can still get a good pair of shoes for a smaller price tag until you know if running is for you. When you're on a budget, be sure to try on shoes first, if you can.
How should running shoes fit?
If you spend some time working out exactly how running shoes should fit, your feet will thank you later. Keep in mind that, due to increased blood circulation and swelling, your feet could be larger when you run than they ordinarily are. However, this doesn't always mean you need to buy a larger size than your day-to-day footwear.
Aside from shoe size, you should have around a thumb's worth of space between your longest toe and the front of the shoe. This will help to protect your feet from impact and give them space to move. But at the rear, your heel should sit snugly and comfortably, and it shouldn't slip around when you run.
Choose appropriate socks, but never rely on a pair of socks to fill out a shoe that is too large. And while your shoes shouldn't be tight, your feet also shouldn't rock side to side when you move. Aim for something that fits snugly, yet allows for some swelling and movement in the right places.
Why are running shoes so expensive?
There's no doubt that expensive running shoes come with certain advantages over their cheaper rivals. In most cases, pricier shoes are higher in quality, more breathable, and more cushioned. Of course, these design benefits translate into greater costs, particularly where more expensive materials are used or used in greater abundance.
But it doesn't mean that you have to sink hundreds of dollars on your first pair of running shoes. If you only run a few miles per week, you can easily get by with a budget pair. Just be wary that they'll likely wear out much more quickly than premium footwear.
And of course, bear in mind that branded products cost more than products from lesser-known companies. Shoes from manufacturers like Nike are more expensive than those created by third-party companies. That said, Nike is one of the leading companies in the running footwear industry, so you're in good hands.
How often should you replace running shoes?
Sources agree you should aim to replace your running shoes every 300 to 500 miles of running. Over time, running shoes degrade, losing their ability to absorb shock and cushion your feet. If you continue to use them, you run the risk of aches and pains.
Other factors can affect this number too, such as the specific type of running shoes you use. For example, racing shoes — also known as flats — tend to degrade at a much faster rate than other types. Your body weight can come into play too; heavier runners see more rapid degradation of their footwear.
Of course, replace running shoes that have ripped or come apart at the soles. Such defects affect comfort, cushioning, waterproofing, and so on. What's more, loose soles could be a risk to your safety on the road or in the gym.
What are the best Nike running shoes?
Nike is a leading brand in the sporting goods industry. This reputation extends to their line of running shoes, which are known for quality and lifespan. Among the extensive lineup of running shoes, here are the top three Nike running shoes for your consideration.
If you need something that won't let you down come wet or dry weather, choose the Vomero 14. Our choice for the best Nike running shoes for traction, the Vomero 14 is also one of the cheaper running shoes from Nike. 
If your feet tend to sweat or swell a lot when you run, choose something airy and breathable. Our best Nike running shoes for breathability are the Nike Zoom Fly Flyknit. With a unique upper design, you'll find it difficult to find running shoes with a more breathable membrane. 
Finally, our best overall Nike running shoes, the Nike Air Zoom Pegasus 35 Turbo performed at the top of its class in every source we found. It's lightweight without sacrificing durability, and grips well on all types of terrain, even in wet conditions. 
RAVE Recommends
A sturdy and comfortable pair of running shoes are a runner's best friend. But there are other pieces of equipment that can help make your journey easier and more comfortable. We put together this list of other products we recommend to improve your run or boost your post-run recovery.
Apple AirPods with Charging Case: Loose, hanging wires can easily catch on your arms while you're running, disrupting your music and focus. Switch to the best wireless earbuds the market has to offer and do away with cumbersome cables. 

Reflective Vest Running Gear: If you're going to run at night, make yourself as visible as possible. Avoid accidents with a full set of reflective gear. It may not look the coolest, but it'll keep you safe. 

Sport2People Running Pouch Belt: If you carry more than just your phone while you run, you need something to hold your gear. This belt has plenty of space for all your equipment, so it won't get in your way or slow you down. 

Buddy Pouch H2O — Magnetic, Personal Hydration Pouch: One of the most important things to do while you run is keep yourself properly hydrated. This pouch holds a personal water bottle and doesn't require any clips — it simply sticks to your waistband. 

Apple Watch Series 4 (GPS, 44mm): How do you improve on your personal best if you don't know what it is? The Apple Watch tracks all your runs and routes with integrated apps so you'll always know if you're improving.

Randy Brangman
Randy Brangman is a Licensed Physical Therapist and Exercise Therapist and a former long distance runner. He is the founder and Lead Exercise Instructor at Trinity of Wellness. Spending more time in running shoes than flip flops, he travels the world while going through pair after pair. He is currently writing a book about joint therapy.