You want to know the best insulated water bottle, and we're here to tell you.
The Simple Modern Summit Water Bottle combines versatility with elegance in a 20oz. bottle that's as sturdy as it is striking. But the real reason we consider this one of the best water bottles out there is the Summit's temperature retention abilities. That, and the fact that the company's generosity extends to both planet and people.
Insulated water bottles make the daily challenge of not dying of dehydration a little more fun.
Between the trail of Earth-threatening plastic they leave behind and the tepid horror of lukewarm water, throwaway bottles are, at this point, planetary villains.
And yes, we suppose you could say that insulated water bottles are the BPA-free heroes that swoop in and save the day.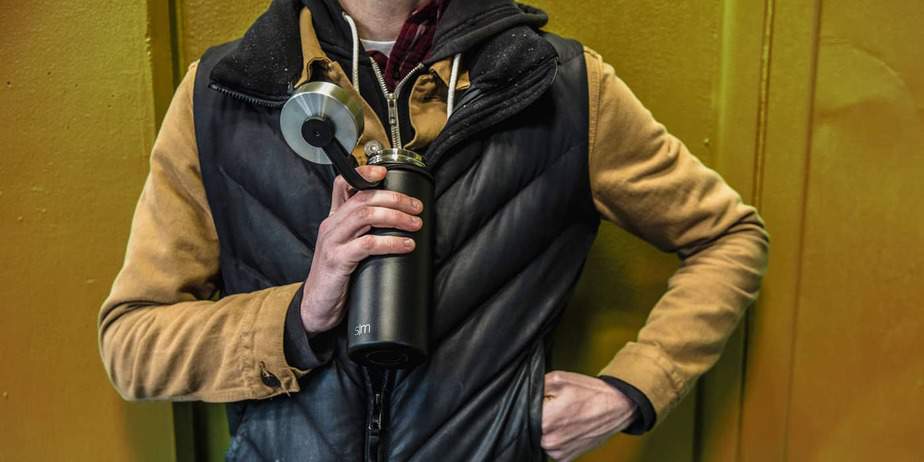 But you can't just go out and buy the first insulated water bottle you come across. Well, okay, you could. But we've got a better plan: We've done the hard work for you so that you can pick out one of the 10 best insulated water bottles. Any of the bottles on our list will be an excellent choice.
The Insulated Water Bottles We RAVE About
Ready to start meeting your H2O quota?
An insulated water bottle unlike its peers, the Simple Modern Summit Water Bottle boasts poor temperature transmission that works in our favor in the form of a sleek, sweat-free bottle. Add multiple lids and a pocket-friendly price to that mix, and you have one of the best insulated water bottles money can buy.
Read Full Review
Shop the Simple Modern Summit Water Bottle
Living up to its name, the POP Design Insulated Water Bottle is essentially the water bottle equivalent of a designer brand. The high-end finishes on this eye-catching canteen mean that the only bad thing about this bottle is the painful process of choosing only one between the silver, black, or wood finish.
Read Full Review
Shop the POP Design Insulated Water Bottle
Insulated Water Bottles vs. Regular Water Bottles
There are no arguments that favor throwaway bottles. They are expensive, potentially hazardous, and ultimately destined for the landfill (and then the ocean).
While we can agree that all reusable water bottles combat single-use plastics, not all bottles are equal.
Some water bottles are ill-equipped for temperature retention. However, there are others that are specifically designed for holding your water (or tea, or coffee, or other beverage) at its desired temperature.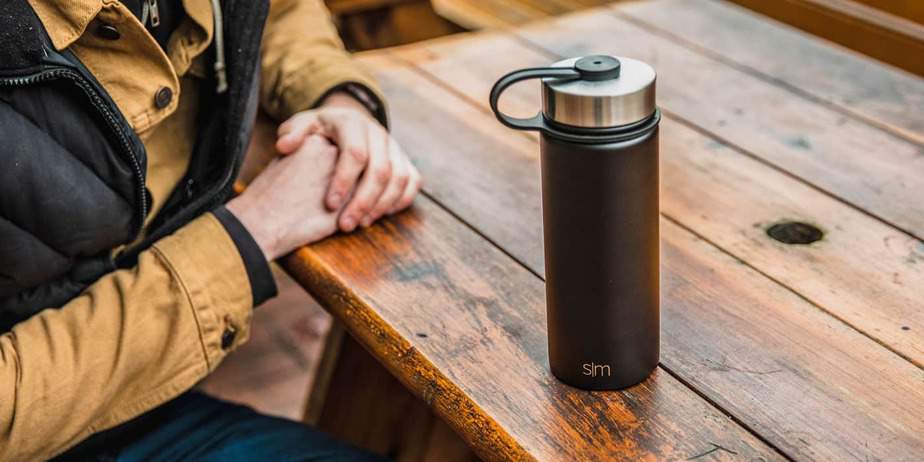 Another perk of insulated water bottles? They're close to dent-proof. Because of the construction and materials, insulated bottles tend to be extremely durable, long-lasting, and generally able to take a punch. That's more than you can say for their disposable plastic counterparts.  
How Insulated Water Bottles Work
Remember the Thermos?
Today's insulated water bottles look nothing like the unwieldy drink receptacles that inspired them. However, the technology at work has essentially remained the same.
Insulated bottles are containers within containers, with a vacuum or foam layer in between to limit temperature transmission. Foam-packed containers were first designed for cold fluids and vacuum-sealed containers the opposite. But newer-generation vacuum-sealed containers actually do a seamless job for both.
The mechanics of insulation are simple: The heat or cold is trapped between the bottle's layers, slowing down the process of temperature dissipation. Naturally, if these layers are compromised, the insulating properties of the bottle will be too.
Choosing An Insulated Water Bottle
If choosing an insulated water bottle were merely a question of skimming through the reusable bottle aisle, you probably wouldn't be here.
Insulated water bottles should fit the needs of its owner. Case in point: The insulated water bottle that is parked on your work desk may not do well rattling around in your gym bag.
Hot/Cold Insulated Water Bottles
When choosing an insulated water bottle, its ability to retain the temperature of your drink is the crux of the matter.
If you are looking for something that can alternate between piping hot and freezing cold, it's best to choose a vacuum-sealed option. Double-walled vacuum style bottles are ideal for this purpose, but they do tend to be rather bulky.
Unless you're planning to head out on a multi-day backpacking journey in the near future, don't be deterred by the added weight that comes with these bottles — they're worth it.
Insulated Water Bottles For Hiking or Cycling
For hikers and cyclists everywhere, the rule is the same: The faster you want to be, the lighter you want your insulated bottle.
There's nothing quite like trying to ascend the Himalayas with a 3kg water bottle sabotaging your efforts.
Bottles that are exclusively designed to store cold water are often the lightest. If you need a bottle that can also handle hot beverages, you're likely to pay for it with some added weight.
Insulated Water Bottles For Kids
How much water is your child drinking, really?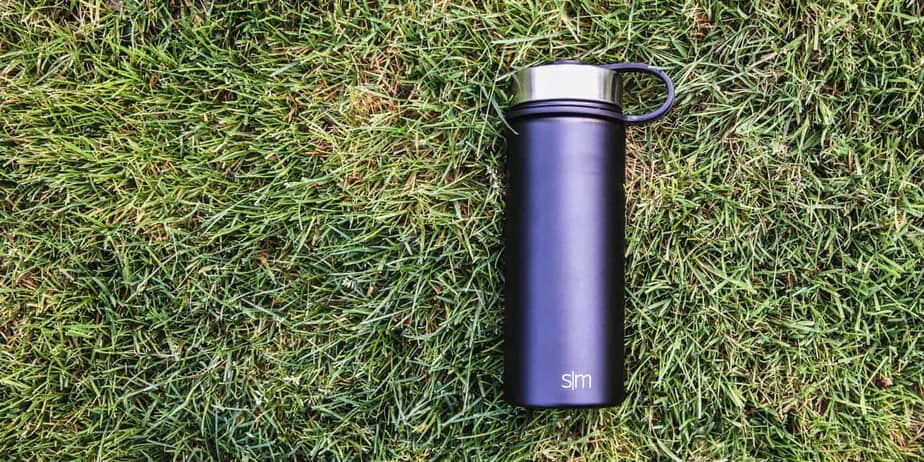 Nothing will guarantee a child's hydration better than a water bottle that boasts great temperature retention and is also fun and interesting to look at.
Want to track your child's drinking progress?
Arm them with a leak-proof bottle with finger-grip caps and a playful design. Be sure to keep it lightweight!
Insulated Water Bottles For Your Car
If your water bottle is mostly going to be a resident of your car, its weight should be the least of your concerns. Go big if you must. Provided it is leak-proof and can slip into your cup holder without much fuss, it should pose no trouble.
That said, a key feature to consider is the accessibility of your drink. Most of this is dependent on the lid type, and whether or not there is a straw.
While driving, a traditional screw cap might be difficult to manage. Instead, opt for a flip top with a straw lid. Narrower mouths are less likely to cause a spill, and what's more narrow than a straw, right?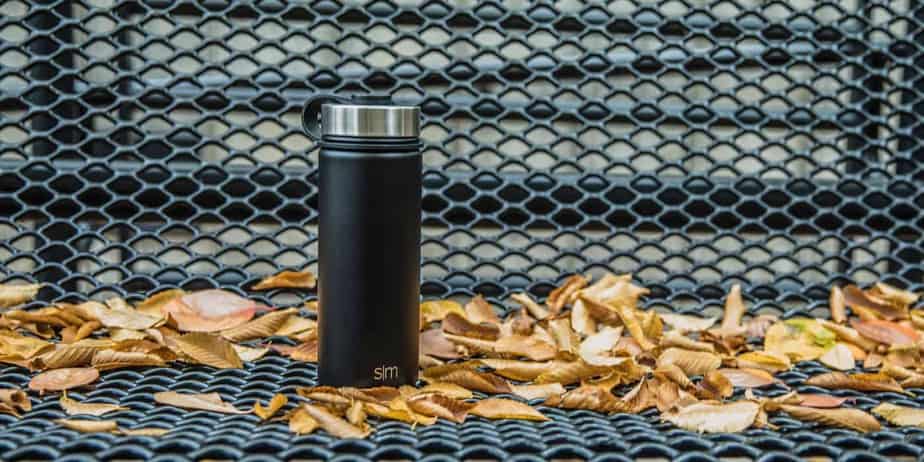 Methodology
We combed through dozens of water bottle brands and models to bring you this definitive list of the best insulated water bottles. Wondering how we filtered down our winners from the barrage of available options?
Here's what we looked for:
Construction: From trekking the Appalachian Trail to falling on the pavement in front of your office building, insulated bottles have to be able to take a beating. It's important to know whether your bottle is built to last.
Portability: Weight, shape, and size can take away from the convenience of an insulated water bottle. You want to be able to easily carry it in your hand, your purse, or your backpack without giving yourself back problems in the process.
User-friendliness: Is the cap easy to remove? Is the bottle dishwasher safe? Do I have to worry about getting drenched if I attempt to take a sip while in a moving vehicle?
Design/Appeal: What's the point of buying a reusable water bottle if you're just going to be tempted to leave it at home?
Insulation Performance: The most important of all the features of an insulated water bottle is how long it retains the temperature of the liquid, whether hot or cold.
The result of this thorough investigation? A carefully selected list of the best insulated water bottles on the market.
Related rankings
Can I freeze my insulated water bottle?
With traditional throwaway bottles, this is a no-brainer. You buy it and stash it in the freezer until it is frozen solid and practically bursting at the seams. And sometimes (against popular advice), you refill and repeat.
It seems like a natural progression to do the same with your insulated water bottle. You fill it up and stash it in the freezer to ensure that it stays extra cold. That's fine, right?
Well, no.
Your insulated water bottle is nothing like the $0.99 bottles you toss into the freezer with reckless abandon.
As the liquid freezes, it expands, putting your water bottle at risk of being deformed. Even worse, it might damage the vacuum seals responsible for the insulating properties of the bottle. In an instant, your investment could become a deformed bottle with no insulation.
If you are contemplating putting your insulated water bottle in the freezer, we admire your dedication to ice-cold drinks. However, your best bet is to pick an insulated bottle with room for ice cubes.
How can I fix my leaky insulated water bottle?
This is the part where we emphasize that warranties are no joking matter. A few brands will offer replacement parts and repairs as part of a limited warranty offer — take advantage! 
If your bottle didn't come with a warranty, take heart: Some problems with your water bottle might be easy to fix on your own.
In some cases, the silicone valves in the cap may loosen, allowing liquid to escape. You can fix it by cleaning out the inner workings of the vent-valves or replacing the silicone ring on the inside of your bottle cap.
Some brands provide patch material along with their insulated water bottle, with which you can repair the leak. Alternatively, you can use a bicycle tire inner tube repair kit.
However, if the vacuum seal has been perforated, the bottle's insulating properties will be compromised. You may never be able to enjoy insulation, but at least your bottle will be leak-free.  
If the leak persists after taking those steps, it might be time to lay the bottle to rest.
Can I put hot beverages in my insulated water bottle?
Most insulated water bottles work both ways — hot and cold.
Vacuum-sealed insulated water bottles boast hot water retention of up to 7 hours or more. However, they do not work the same way that travel mugs do.
For metal bottles, higher temperatures may not pose a problem. The same cannot be said for other bottles, especially those with plastic straws that can be distorted by extra-hot liquids.
Bottles which are single-walled conduct heat and may pose safety concerns. Foam-sealed bottles will do nothing for maintaining heat, and glass will likely break with piping hot water.
How do I clean my insulated water bottle?
So, you've gotten your insulated water bottle — it's convenient and versatile. You love it. But it isn't dishwasher safe, or you don't have a dishwasher to put it in. How do you properly care for your bottle?
Don't sweat it. Cleaning your insulated water bottle is easy…for the most part.
If you are expecting to hear that your bottle will be fine with a perfunctory rinse under running water, we hate to disappoint — but no. This is not the case. You'll need a little more effort and elbow grease if you are interested in keeping your bottle around for a long time.
Begin by purchasing a natural dish-washing liquid. It is also a great time to invest in a few water bottle cleaning brushes.
Get down to business with a few drops of the dish-washing liquid and some warm water. Close the bottle and shake, then whip out the bottle brush and get scrubbing. To eliminate deep-set stains, or that lingering coffee whiff, get creative with some vinegar or baking soda.
Ideally, water bottles should be washed on a daily basis, but a day apart is not a bad deal either.
What are the best insulated water bottles?
To arrive at a definitive list of the best insulated water bottles, we worked through an in-depth meta-analysis of expert reviews and trends on consumer sites.
Overall, the Simple Modern Summit Water Bottle proved to be worth the hype. In addition to its elegance and the convenience of insulation, the Summit offers a slew of compatible caps, designed for various functions. And don't get us started on its spill-proof-but-ice-cube-accommodating mouth, or the fact that it is dishwasher-safe.
It was a close race, though. The Polar Bottle Insulated Water Bottle and POP Design Insulated Water Bottle prove worthy rivals to the Summit. Read through the entire list to get a good sense of all your options, and you're sure to find the insulated water bottle that's perfect for you.
RAVE Recommends
Ready to get started on your insulated water bottle journey? Here are a few accessories that will liven up your experience.