Ready to get hydrated? We at RAVE sifted through close to 50 different water bottles to bring you the best of the best.
Our top pick for the best infuser water bottle is the Live Infinitely Infuser Water Bottle. In the sea of options out there, Live Infinitely Infuser Water Bottle bubbles to the top for its innovative design, quality of materials, and overall mission to inspire healthy living.
Most of our planet is water. About 71%, in fact.
Most of our body is water. Close to 60%! It's no wonder, then, that water is an essential for human existence. So why is it that most Americans can't seem to drink enough of it throughout the day? What does it take to stay hydrated and healthy these days?
We get it — sometimes water is just plain boring. It's hard to get excited about drinking tasteless liquid just because you know you should.
But here's some good news: There are countless ways to spruce up your plain old water! That's where infuser water bottles step in.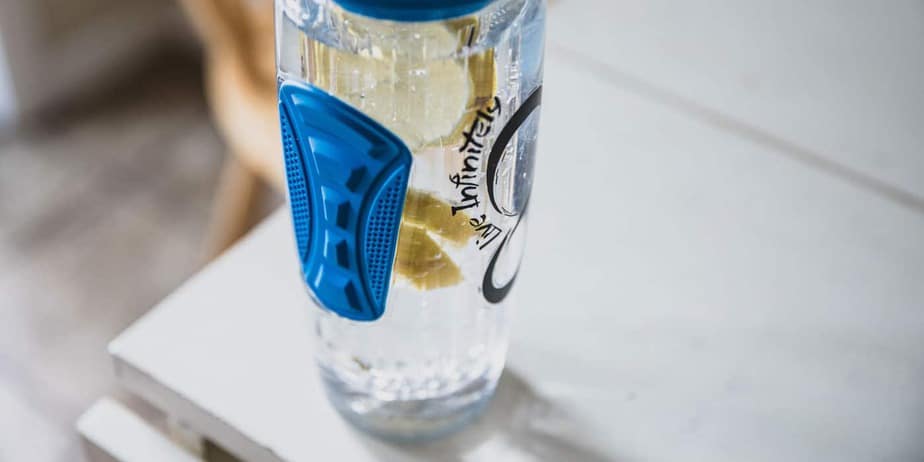 The concept is pretty ingenious. Add fruits, veggies, or fresh herbs to your bottle of water and let them add the flavor. Pretty simple!
We've uncovered 10 of the best infuser water bottles on the market right now. So if you're looking for a way to boost your water intake, read on. There's no shame in needing to trick our bodies into healthy habits!
The Infuser Water Bottles We RAVE About
Who says water has to be boring?
If you're looking for a great value, AquaFrut Bottom Loading Fruit Infuser Water Bottle has a 24oz. infuser water bottle that costs less than $9. Yep, you read that right. This infuser may not have as many bells and whistles as other products on this list, but it's our hands-down pick for the best budget option.
Read Full Review
Shop the AquaFrut Bottom Loading Fruit Infuser Water Bottle
The Infusion Pro Premium Fruit Infused Water Bottle is ideal for folks who are constantly moving. It features a sweat-proof bottle with a neoprene insulated sleeve. This keeps your bottle fresh and cold your entire workout. The infuser rod is also removable if you're ever in the mood for hydration the old school way.  
Read Full Review
Shop the Infusion Pro Premium Fruit Infused Water Bottle
Picture this. You're at work. It's 2 PM. Your head is pounding and you can't seem to focus on anything in front of you. You've been irritable all day. You think to yourself, What's going on with my body today? You get up to make your third cup of coffee of the day when you suddenly realize, "Have I had any water today?"
Sound familiar? Don't worry. You're in good company. A recent study found that a whopping 75% of Americans drink well under the recommended amount of 10 cups of water a day. That means over half of the United States is chronically dehydrated!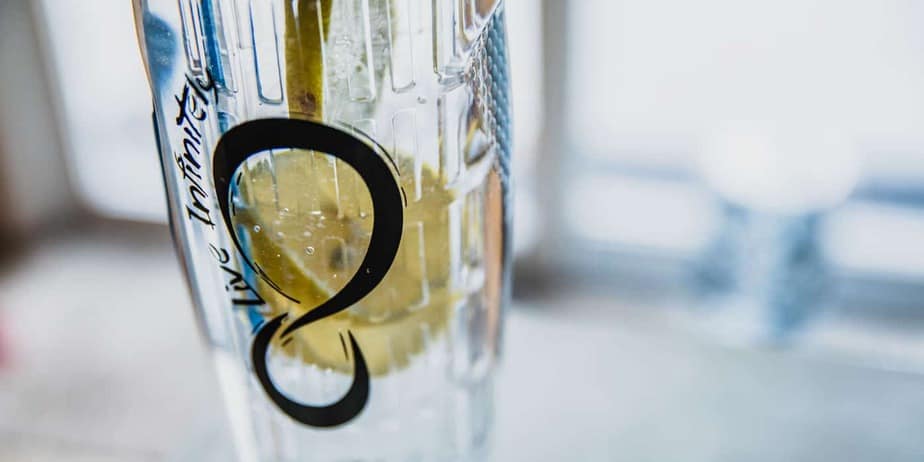 Why is it so hard for us to keep up with our water consumption? We just have too many other tasty options — soda, energy drinks, coffee, beer, etc. Water is tasteless, and to be honest, it's sometimes just downright boring. Getting enough water throughout the day can be a chore.
Turns out, we just have to game the system (i.e., our brain) into thinking water is delicious. With infused water, it's totally possible to quickly and easily make flavored water that has zero sugar and zero calories, and still gives you total hydration.
Why water?
Now that we've established that most of us have some work to do in the hydration department, let's take a look at the facts behind why water is so important.
As you picked up earlier, water makes up 60% of our body. If we look closer, we'll find that the heart and brain are 73% water and the lungs are composed of 83% water. It's a wonder that we aren't just watery blobs, right? Clearly, water is crucial to the very make-up of our bodies.
Maybe it's helpful to think of water as the oil that keeps us running. Without oil, the car is toast!
More specifically, though, here are just a few of the many roles that water takes on inside our bodies:
Lubricates joints

Absorbs shock in our brain and spinal cord

Assists in flushing out waste

Regulates internal body temperature

Forms saliva
If we don't maintain at least a baseline of our needed water levels, these vital systems will start to slow down and stop functioning. Hello, 2 PM headache! And, as is the case with many things internally, once one system stops functioning, a cascading effect of other malfunctioning systems is soon to follow.
Why not side-step all of that mess and find a way to stay hydrated? An infuser water bottle is a great way to start.
Take care of yourself. Take care of the planet.
There are plenty of products out there that sell infused water. Perrier. Hint. SoBe Water. LaCroix. The list could go on. So what sets infuser water bottles apart from the rest? Here's a big reason: infuser water bottles are environmentally responsible.
Most flavored water is sold in cans or plastic bottles that eventually get discarded in the trash or recycling bin. All of these single-use cans and bottles add up! Waste is an enormous environmental hazard that continues to threaten our ecosystems. If you buy an infuser water bottle, you'll get all the benefits of flavored water without expanding your ecological footprint.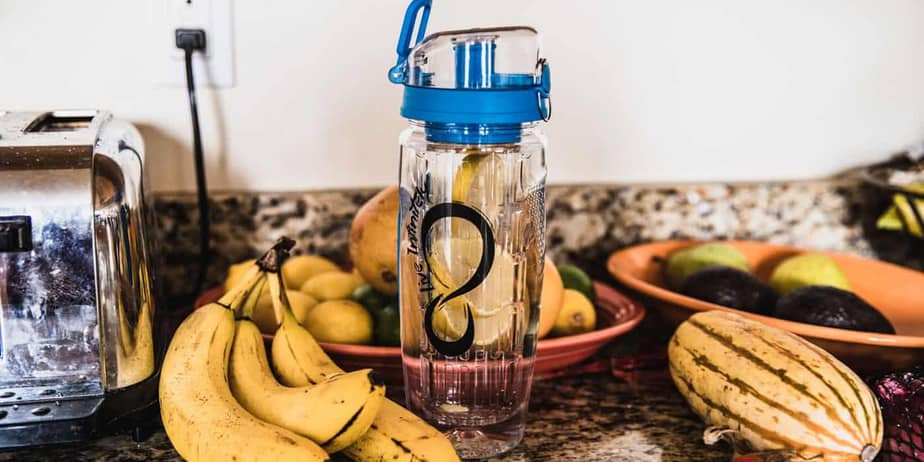 You can even be mindful of the type of materials that are used in your infuser water bottle. If you're concerned about your own health and the health of our planet, here are few things to keep an eye on when you select your infuser water bottle.
BPA-free: BPA is a chemical that has long been used in the making of plastics. However, after it was discovered that this chemical had cancer-causing agents, people sounded the alarm. Most plastic used in water bottles these days are BPA-free. But make sure you read the labels. Confirm that they are not only BPA-free, but also dishwasher and microwave safe.  
Eastman Tritan: Most of the infuser water bottles on our list are made out of Eastman Tritan plastic. This is a BPA-free material that is known for being super durable. It mimics the feel and strength of glass, while still being shatterproof. Buying a water bottle that is crafted from Eastman Tritan is a guarantee that you'll be drinking BPA-free water for years to come.
Methodology
The staff here RAVE Reviews loves all things data. We take our methodology seriously. So when it comes down to it, our team considers all the factors at play — product specs, customer reviews, industry trends, expert reviews, and more.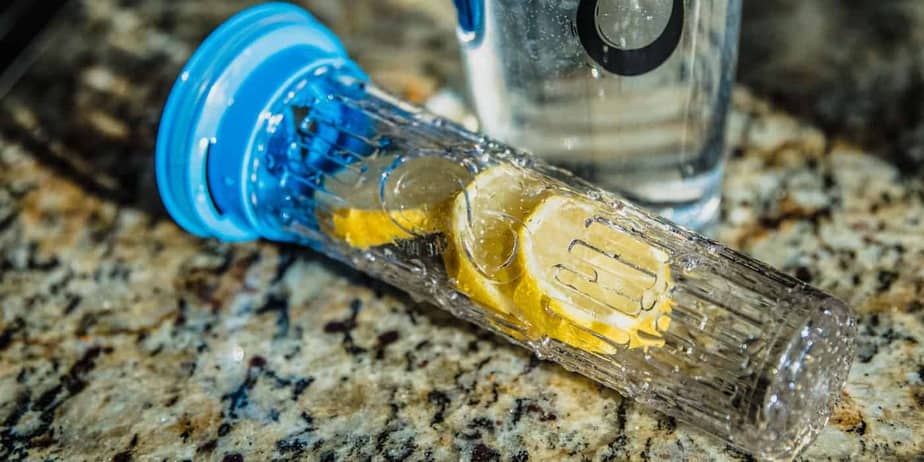 We've narrowed that data down into 3 core scoring methods in order to come up with our list of the 10 best infuser water bottles:
Overall price

Quality of materials

Customer satisfaction
Best Infuser Water Bottles
How do you use an infuser water bottle?
Turns out, it's super easy to use an infuser water bottle. While the specific designs and features of each infuser water bottle vary to some degree, the overall concept is basically the same.
Cut up some fruit/veggies/fresh herbs

Load them into your infuser rod

Fill your bottle with water

Let it sit for 1-12 hours (throughout the day)

Enjoy!
That's the gist of it. But there's a little more to the process if you want to take your hydration up a few notches. We all want to optimize flavor, right? So here are a few tips on getting the biggest burst of flavor for the least amount of work.
Use filtered water: This is the best way to ensure that nothing suspect is in your water, such as chlorine, lead, toxins, and other icky things.
Crush or bruise your fruit/veggies: This opens up the actual chemical structures in fruits and veggies and gives the flavors a head start to wake up your water.
Pour water directly onto the fruit/veggies

(rather than submerging the infuser to existing water): This will activate flavors faster, especially if you're using frozen fruit.
What are the best flavor combinations for infused water?
Lemon water is great. But who knew that there were hundreds of other delicious combinations out there for infused water?
The cool thing about infused water is that you can basically make it up as you go! Experiment with the fruits, vegetables, or fresh herbs you have around the kitchen.
If you're interested in some tried and true flavor combinations, here's a cheat sheet to get started:
Lemon and Ginger

Watermelon and Mint

Strawberry and Basil

Blackberry and Blueberry

Lemon and Cayenne Pepper

Grapefruit and Rosemary
Some of those flavor combos might sound a little out there, but trust us — they're fabulous!
If you can't get the flavor you want from fresh fruits and vegetables, but you have a favorite tea, try putting a few tea bags in the infuser rod. (Quick side note, though: loose leaf tea doesn't work as well in infuser water bottles because of the large slats in the infuser rod.)
If you're still searching for the flavors that suit your palate, there are lots of eBooks and internet resources out there to guide you. In fact, a number of the infuser water bottles in this ranking include a free eBook of recipes with your purchase.
Is it possible to detox with infused water?
You're bound to come across advertising that promises detoxification (among other things) as a result of drinking infused water.Here's what you need to know: It's sort of true, and sort of false.
While "detoxification" sounds great in theory, it's important to figure out what is true and what is just a myth. We've listed some of the most commonly promised benefits of infused water, along with a verdict on its accuracy:
Infused water detoxifies your body: Nah. Our body already has an amazing system dedicated to eliminating waste and toxins. No studies have proven that water — infused or otherwise — can speed up that process.
Infused water helps you lose weight: You bet! Water temporarily increases our metabolic rate, which allows us to burn calories faster. It also makes us feel full, which discourages over-eating during meals.
Infused water boosts your immune system: Meh. Yes, increasing your consumption of fruits and vegetables is great for obtaining important nutrients and vitamins. But the very small levels that you're consuming in infused water won't have a significant effect on your immune system. That said, water itself is a vital part of staying healthy.
Infused water boosts your mood: Yep! Studies have demonstrated that individuals who are dehydrated — even by just 1% — show decreased levels in mood. On the other hand, people who drank around 85oz. of water per day reported higher energy.
Bottom line: Water, in general, is good for you. Infused water just adds a delicious incentive for you to drink more of it! Just be wary of products and companies that promise medical results that haven't been backed up by credible studies.
What are the best infuser water bottles?
If you're serious about stepping up your health by drinking more water (and doing it in an environmentally conscious way), then an infuser water bottle is the way to go. In putting together this ranking, our team at RAVE found the 10 infuser water bottles that went above and beyond the rest. Among them, 3 stood out for particular reasons:
But there's still 7 more infuser water bottles to check out! You've got to weigh the pros and cons of price, quality, design, and so much more. When it comes down to it, you know what works best for you!
It's important to note that for products as similar as these, the numbers that separate the first- and second-place winners can be within less than one point! That should only be testament to the quality of products in our lineup.
Our top choice, hands down, was the Live Infinitely Infuser Water Bottle. However, our lineup includes 10 infuser water bottles that you'd likely be happy with no matter what.

Stay hydrated out there!
RAVE Recommends
Infuser water bottles are not the only health products that are shaking up the scene. Take a look at a few other water-related products that RAVE Reviews stands behind: