Thirsty for the world's best collapsible water bottle?
Stay hydrated with the Nomader Collapsible Water Bottle! 
Durable, thoughtfully designed, and boasting both a lifetime warranty and a 100% satisfaction guarantee, this top-rated water bottle unites the best elements from both collapsible and rigid designs.
Collapsible water bottles are distinct from traditional water bottles in one crucial aspect: When empty, they can be rolled, folded, flattened, or twisted into a smaller shape. This makes them ideal for anyone who likes to travel light – whether the destination is the office, the gym, or the airport.
Recently, collapsible water bottles have grown in popularity. The reason for this is simple: Keeping a water bottle handy means a healthier, more hydrated you. And a collapsible water bottle is more convenient and travel-ready than its rigid brethren. But you need to know what to look for.
Some collapsible water bottle designs are quite innovative, but not always practical. And while the ability to shrink a gallon-sized container into the size of a coaster is a neat party trick, this feature might hurt drinkability. (Imagine sipping from a gigantic zip-lock bag.)
That's where this ranking comes in. Here, we've picked out the 10 best collapsible water bottles for you – and none of them over 30 bucks!
The Collapsible Water Bottles We RAVE About
Whether you roll, fold, or flatten 'em, these water bottles are serious space-savers.
Collapsible water bottles aren't as popular as their sturdier, more shapely competitors. There's a reason for this, and it comes down to a single word: practicality. Or, more specifically, 2 words: drinkability and washability.
Drinkability
Collapsible water bottles are just a little more difficult to drink from.
Sure, a collapsible water bottle can be rolled up or folded to take up less storage space. But once there's liquid inside it, it can be a bit like drinking from a zip-lock bag – which seems like a lot of trouble for a quick drink. (For this reason, some of the water bottles will include a straw – or a "drink tube," as it is called when it's attached to the cap.)
However, several of our top-ranking collapsible water bottles on this list reach that spot because they manage to overcome this obstacle.
Washability
Collapsible water bottles are typically more difficult to clean and dry. You have to take more time to do it. However, just as with drinkability, the highest-ranking collapsible water bottles on this list are as easy to clean and dry as their rigid counterparts.
The Advantages of Collapsible Water Bottles
Although still less popular than rigid alternatives, collapsible water bottles are gaining ground. And it's easy to see why — consider these perks:
Minimum storage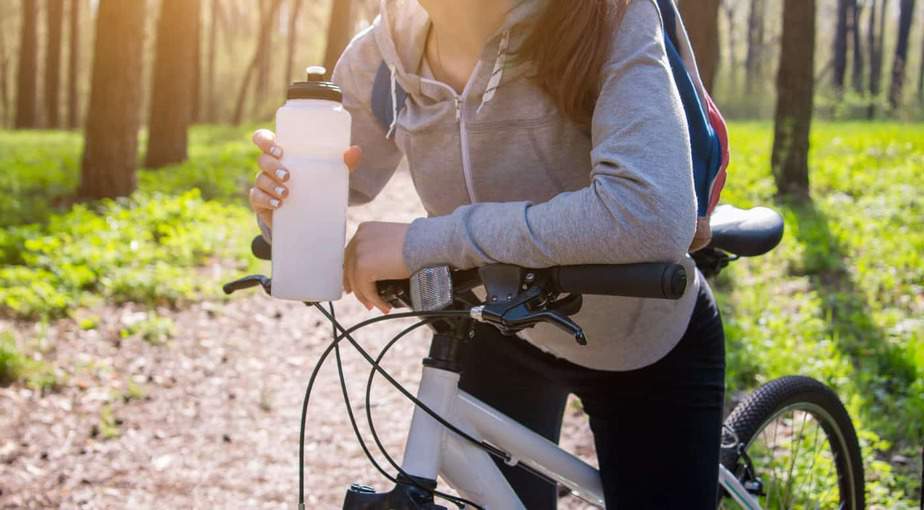 Where does your water bottle go when you don't need it? Wherever it is, it's taking up more space than it needs to. On the other hand, some collapsible water bottles can fit right in your pocket.
Lightweight
To maximize "collapsibility," these water bottles are usually made of a light, flexible material like silicone or plastic. Not only do they take up little room, but with such a light weight, you'll hardly notice they're there at all.
Reduced environmental impact
Okay, technically, rigid water bottles have this same appeal. But still! Cleaning and reusing the same water bottle means there will ultimately be fewer plastic bottles ending up in landfills. No matter your preference on collapsible or classic water bottles, that's something we can all get behind.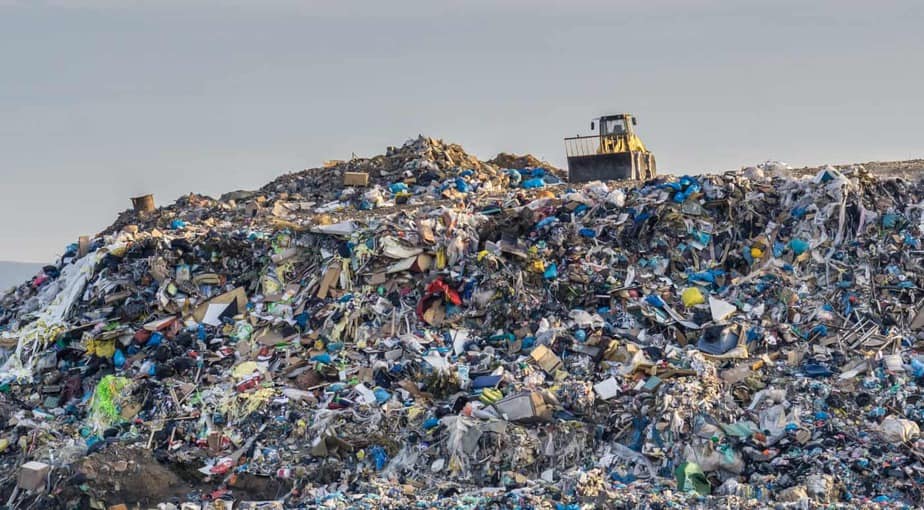 But the most immediate advantage of collapsible water bottles? Staying hydrated! In fact, keeping a water bottle handy is a best practice to a healthier, more productive you. (We'll dive more deeply into the benefits of hydration after we cover the 10 best collapsible water bottles below.)
Methodology
We've ranked our winning products using the criteria below. We believe these criteria best reflect your interests as a consumer and will help you decide on the absolute best product for you. These are the factors you should consider before purchasing a collapsible water bottle:
Price: Price should either match up with or undersell the quality of the product.
Size: There is such a thing as a standard size for a daily-use water bottle, and it's around 22-25 ounces (650-740 ml), give or take a few.
Durability: Water bottles don't just sit on your counter. They're likely to go with you on all sorts of adventures, which makes them susceptible to: harsh elements, blunt trauma, accidental drops, etc.
Style: A water bottle is something you should always have on hand, so it matters that it looks good.
Unique Features: A rubber sleeve for gripping, loops for carabiners, and other extra features can reflect a thoughtfully designed product.
Perks: Perks aren't directly about the product itself so much as the benefits that come with it. Does the manufacturer offer a satisfaction guarantee? A lifetime warranty? 
Safety: Plastic products like water bottles might carry BPA, BPS, lead, PVC, phthalates, or other potentially harmful chemicals. Health and safety is, of course, a top priority for all of us here at RAVE, and we know it is for you too.
Versatility: A quality water bottle can store either hot or cold liquid.
The Best Collapsible Water Bottles
Related rankings
What are the benefits of hydration?
Collapsible water bottles are certain to become more commonplace as we all start to take personal health more seriously. You are mostly water. Like, 60% of you, give or take. And it's flowing through every part of your system. There isn't a square inch of you, inside or outside, that isn't demanding some H2O at this moment.
And the majority of us aren't drinking enough water, according to most experts. While it's no miraculous snake oil good-for-what-ails-you, there are scientifically based reasons to make hydration a priority.
(If you don't want to read the rest, here's the summary: Hydration cures dehydration. And they have proved this with science! The evidence is in. The conclusion: Drinking water offsets the nasty symptoms of not drinking water. But jokes aside, keep reading. Hopefully, spelling out the benefits can be the motivation you've been waiting for to get healthier.)
Hydration prevents achy, cracky joints.
Water is a natural lubricant. Cracky joints, especially post-workout, are often to blame on a lack of fluids (stretching helps the water get in).
Hydration boosts muscular performance.
Water is inside and outside your muscular cells. With enough water in your system, it's easier for nutrients to flow into muscle cells, and it's also easier for cellular waste to flow out — all of which helps your muscles run more efficiently.
Hydration promotes cardiovascular health.
When you're dehydrated, there's less water in your blood. As a result, your "blood volume" is lower and your blood itself is thicker. This means your heart has to work harder to pump all that blood and enrich it with oxygen, which the blood then deposits to your cells.
So when you're dehydrated, less oxygen is getting pumped through your system. This is why a symptom of dehydration is sluggishness. It's also why hydration is linked in studies to improved mental clarity, focus, and processing.
Hydration helps regulate body heat.
Ever wonder why your face gets red during exercise? As you build up heat, your body is expanding blood vessels close to the skin's surface. This helps the blood to flow, which in turn releases body heat through the skin. But when you're dehydrated, it's more difficult for your blood vessels to expand, so you feel hotter more quickly and have a harder time cooling down.
Hydration cleanses your body.
We're not just talking about showers. The fact is your body is creating toxins and waste as quickly as it is creating energy. Water is the great cleanser your kidneys need to filter the rubbish out of your blood.
A good litmus test to determine if you are hydrated is the color of your urine. If it's pale yellow to totally clear, good job: You're hydrated! (Fun fact: Severe dehydration can cause your kidneys to shut down. It's not the lack of water that kills you — it's the build-up of toxins you can't flush out.)
What are some myths about hydration?
Water makes up most of your body weight, and it's constantly cycling out of your system. It's imperative to keep up by restoring your reserves. To do that effectively, you need to unlearn some myths about hydration.
You will feel thirsty when you're dehydrated: FALSE.
Avid hikers know what it's like: Halfway up the mountain, their vision may blur and their footing might get clumsy and sluggish. They might assume it's because they're fatigued. The real reason is dehydration, but they may not realize this immediately because they don't feel thirsty.
The same goes for the guy sitting at his desk all day: He might have drowsiness, a headache, or difficulty focusing and mistake it for a lack of sleep. Misdiagnosing dehydration is so commonplace that it's the main reason health specialists recommend that you sip constantly during the day, even if you don't feel thirsty.
You're not likely to be dehydrated if you don't lead an active lifestyle: FALSE.
Your body is constantly using water. While individuals who frequently exercise, play sports, or have jobs that involve manual labor will use up water more rapidly, the only ingredient for dehydration is time. In fact, individuals who are less active are actually at a greater risk of dehydration because they are less likely to drink water regularly during the day.
You don't need more than a cup or 2 of water a day: FALSE.
Most folks assume a glass of water with each meal, give or take, is sufficient hydration for the day. However, health specialists recommend up to half a gallon a day for the average adult. We'll say it again, in case you forgot: Experts suggest that you constantly sip water throughout the day, even if you don't feel thirsty.
What are the best collapsible water bottles?
When we set out to answer this very question, we kept a few key metrics in mind:
Price

Size

Durability

Style

Unique features

Perks

Safety

Versatility
By creating a scoring system based on these criteria, we came up with a clear winner for the best collapsible water bottle: the Nomader. With its thoughtful design and lifetime warranty, this is our hands-down favorite.
But there are lots of great options out there. If you're looking for something that's perfect for airport travel, go for the Hydaway Pocket-sized Water Bottle. Or for something to take along on your next backcountry hiking trip, look no further than the Platypus Platy 2-Liter Ultralight Water Bottle.
RAVE Recommends
Here are our favorite products to complement that brand-new collapsible water bottle.
NF Sports NutriWhey: We

 

recently ranked

the best protein powders, and this was our top choice. All-natural, great-tasting, and high-performing, this is the

whey

to go. (Heh.)

Petzl ATTACHE Lightweight Screw-Lock Carabiner:

 This is the perfect carabiner to pair with your water bottle. Designed for climbers, it's certain not to fail.

Katadyn Vario Water Filter: If you're out in the wilderness with just a lake, puddle, or stream for water, you'll be glad to have a travel-sized water filter along with you. This product uses a glass fiber filter to remove particles, germs, and parasites from whatever water you find.