A good pair of climbing pants is kind of like a good climber: strong, flexible, and washes regularly.
If you're looking for a pair of the best all-around climbing pants that will fit all your adventures, look no further than the La Sportiva Mantra Pant (for women) or the prAna Men's Stretch Zion Pant. These pants are stretchy, made to last, and will make you look good—whether you're projecting V0 or warming up on a 5.15.
I think Marc Jacobs was describing climbing pants when he famously said, "Clothes have nothing until someone lives in them." And we live in our climbing pants—to say the least.
We sweat, roll around in the dirt, get scared, shimmy, hand-foot-match, and all kinds of crazy things that make no logical, evolutionary sense in our climbing pants. When it comes to this crazy sport we love, it's important that your pants are along for the ride.
With this in mind, I picked the climbing pants that will help you climb—and look—your best, without costing a fortune or wearing out in the first session. Marc Jacobs would approve.
Manufacturers face their share of challenges when designing climbing pants. They should be lightweight, breathable, and flexible without being so thin they wear out easily. We should be able to strap nylon around them and scrape them against sandpaper-like rock, but they better not get any rips or holes. We should be able to step our foot by our ear without feeling constricted, but they should still be attractive enough to wear to the bar for a beer afterwards. In short, we ask a lot of our climbing pants.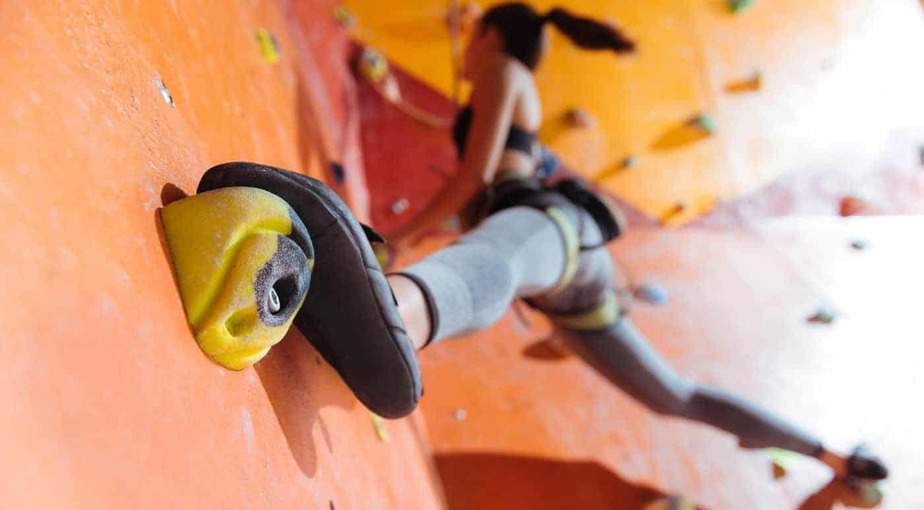 To address these conflicting desires, outdoor apparel companies have implemented technologies and designs that make climbing-specific pants worth the investment. So, if you're in the market for a pair of pants you can wear at high altitudes—hopefully with a rope above you or a crash pad beneath you—you have a few factors to consider.
Flexibility vs. Durability
If you're looking for an all-around climbing pant, finding a balance between flexibility and durability is key. Look for pants made of tougher materials, with a gusseted crotch and articulated knees for flexibility.
If you're looking for gym, bouldering, or sport climbing pants, flexibility is your top priority. Your pants will get worn out no matter what, but these activities generally put less strain on your clothes than offwidth climbing, for example.
If you're not using your pants as the extra bit surface area to get you up a chimney, you can forgo some durability for the freedom to contort your body into positions that would impress your yoga teacher.
If you're an alpine or trad climber, durability and weather-proofing is the name of the game. Look for pants made of nylon (rather than lycra or cotton) that are weather-proofed to protect you from the elements. And, if you climb in the rain, prioritize waterproof pants with a DWR coating.
Waistband Construction
Another important consideration is how you'll keep said pants on your body. An elasticized waistband or integrated belt go a long way toward keeping your pants on your butt. These technologies aren't essential, as you can always wear an actual belt, but they're an added luxury nonetheless.
Pockets
Count how many pockets you use when you climb. If you like to rope climb without a backpack, you need a few pockets to hold essentials. Zip pockets are handy for carrying things like your keys, phone, or, most importantly, chapstick—anything that would be soul-crushing to watch peacefully float to the ground hundreds of feet below.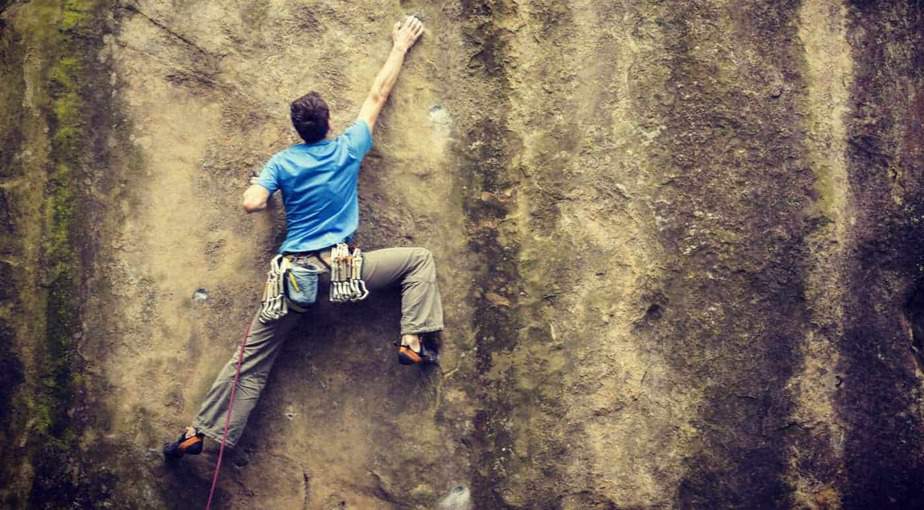 When prioritizing pockets, also notice where on the leg they sit. If you climb with a harness, traditional pockets are fairly useless. Look for pockets that sit lower on the leg so you can access your things without too much squirming.
To Zip or Not To Zip
Zip-off pants are also a thing, but I personally think they look too ridiculous to be legally sold in stores. This hard-no goes for pants with a lot of bulky side pockets as well. But, if you're a pure function guy or gal, feel free to ignore me cringing at your life choices.
Appearance
As for an overall look, I understand that aesthetics are a personal matter and individual style varies greatly among climbers. I find most climbing apparel screams "I'm built for the outdoors!" and is, subsequently, rather hideous. In this review, I looked for more classic designs that could ideally work outside of the outside, so to speak. And, of course, your pants being functional ultimately takes precedence over how they look.
Finally, let me first say I am grateful for this platform, and I take this opportunity to communicate important declarations with both humility and pride.
This brings me to my plea to all male climbers: If you are over the age of 11, please don't wear leggings. Especially don't wear leggings without shorts over them. And, for the love of God, don't wear those multi-colored crazy-patterned leggings with cats and rainbows and whatever else they decided to throw on there.
We get it—you don't take life too seriously. And that's a wonderful thing. But you're also a grown man, and literally everyone can map the exact outline of your penis.
Methodology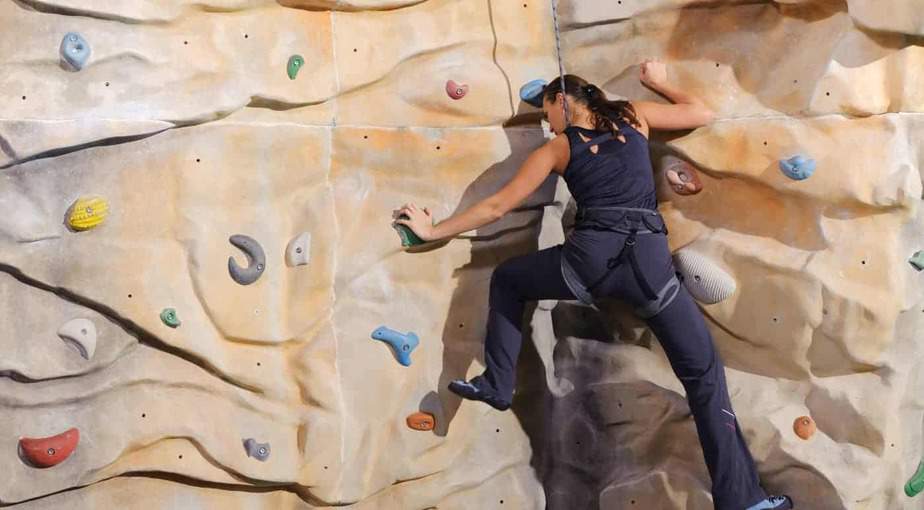 Unlike other gear I've reviewed, you'll likely own more than one pair of climbing pants. This takes a little pressure off us both, as you're not necessarily looking for one thing that can do it all. Consider the following factors to prioritize depending on the pants and when you'll be wearing them:
Aesthetic: I'll be the first to admit I might prioritize this a little too much. On one hand, if you're an avid outdoor climber who gets out before the sun and comes back to flat ground in the dark, you're correct to prioritize function over form, as your climbing partner is the only one who has to suffer the look of your zip-offs. For most of us, I think we can find a pair of pants that works well and doesn't make you look too goofy.
Durability: This is an especially important factor to consider when you're buying climbing pants for the outdoors. More durable materials tend to be stiffer and will limit your movement. But if you do a lot of wrestling with the rock when you're climbing (i.e. offwidth climbing, lots of knee bars for some reason, etc.) and you want a pair of pants you won't have to replace after just about every climb, prioritize durability.
Flexibility: Flexibility is very important, as the last thing you want is a pair of pants that restricts your movement. That said, flexible pants often come at the price of durability, as they tend to be made with stretchy, thinner, lighter materials. Consider saving your stretch pants for training and the gym, and buy something more durable for real rock.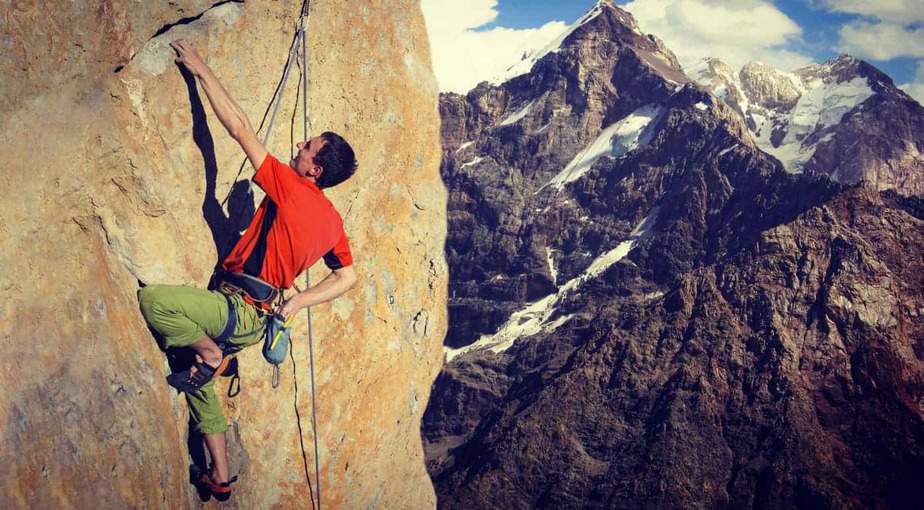 Weather Resistance: If you like to climb outside, you'll need at least one pair of pants that actually keeps you warm and/or dry. Even if you avoid cold weather climbing, most climbing areas are colder at night, and you never know when a day is going to turn out longer—or wetter—than expected. You can ignore this factor if you're a gym climber exclusively, but it's important to keep in mind if you climb on real rock.
Weight and Breathability: I looked for lightweight, breathable pants so you can forget you're even wearing any, and you can keep your undercarriage less swamp-like.
Cost: Climbing pants have a pretty wide range when it comes to cost, mostly depending on how technical they are. If you need all the bells and whistles, prepare to spend a lot. Otherwise, I chose pants that were a relatively good value for their quality.
The Best Climbing Pants
Related Rankings
What Is a Gusseted Crotch?
DO NOT GOOGLE THIS—you've come to the right place for the answer. Or do Google it, depending on what kind of research you're actually doing.
When it comes to climbing pants, a gusseted crotch is a diamond-shaped piece of material that's sewn into the groin section. It creates a lot more flexibility and stretch, and it also prevents the pants from ripping in that area.
This design creates seams you're likely not used to feeling in your pants, so it will give you the sensation that you've forgotten to remove a tag or something weird is happening "down there." But it makes for a much more comfortable pair once you're used to an added triangle covering your nether regions.
What Are Articulated Knees?
Articulated knees are common in everything from hiking pants to work trousers. The pants are designed to mimic the actual shape of the leg, whereby the knee is bent. This often uses added seaming or different materials at the knee section.
Again, this adds to both the flexibility and durability of climbing pants. Some pants also come with "reinforced knees," which add another layer between your precious patella and the rock—protecting both your pants and your knee bone.
Why Should I Buy Climbing Pants Instead of Athletic Pants?
This is a reasonable question, so I'll give you a reasonable answer: It depends. Maybe you're a gym climber who never really uses "knee beta," doesn't get on anything that requires you to lift your leg above your waist, and generally asks little of your pants when you're climbing. If that's the case, you can save your money and get a pair of regular athletic pants.
That said, climbing is a pretty unique, specific, and magnificent sport. It's a little high-maintenance, and a pair of pants designed to accommodate all its demands is worth the extra dollars.
What Is DWR, and How Do I Take Care of It?
DWR is an acronym for Durable Water Repellent. It's a finish that's used to treat high-performance rainwear, to prevent water from saturating the clothing's exterior. When a pair of pants is treated with DWR, water beads up and slides off the surface instead of soaking into the fabric.
If you climb outside and invest in a pair of pants treated with DWR, you should wash away oil and dirt after every use. Always dry them on low to medium heat, but only for up to 15 minutes. Don't hang your pants and air-dry them, as heat actually revives the DWR coating.
What's a UPF Rating?
UPF, an acronym for Ultraviolet Protection Factor, indicates the fraction of ultraviolet rays that can penetrate the garment's fabric. So, if the pants have a 50 UPF rating, 1/50th of the sun's UV radiation can touch your skin.
Because clothing is the first line of defense against skin cancer, a UPF rating is an incredibly valuable feature of any pair of climbing pants, especially if you're planning to wear them in sunny weather.
RAVE Recommends
Now that you have your perfect pair (or two) of the best climbing pants for you and your climbing situations, check out my other recommendations to complete your look: