If you're looking for the best climbing harness that can really do it all, look no further than Arc'teryx AR-395A(Male)/AR-385A(Female).
I can't tell you why Arc'teryx chose to give their best harness a serial number instead of a catchy name. That remains a mystery. But, its high adjustability, lightweight, durability, gear loops, quality materials, and comfort make this poorly named piece of gear worth the investment.
A good climbing harness doesn't give up on you. When you want to hang on the wall visualizing the moves while a line forms below you, it's there—keeping you comfortable and telling you it'll catch you if you fall. When you lean back on your anchor and belay your brave friend up the sketchy runout pitch, it's there—holding you tight while you fake confidence in them and yourself. When you're lowering off the top after a long day, it's there—saying good job and thanks for the view.
A harness keeps you safe as it holds you tight in its comfortable, secure embrace. Finding a good-quality harness that fits you—and the style of climbing you like best—is important. I searched the marketplace and found for you the best climbing harnesses to take with you up a big wall, alpine route, or single-pitch adventure.
The Climbing Harnesses We RAVE About
This harness does it all: it's lightweight, high-quality, comfortable, and durable. Unfortunately, it also knows its worth. The Arc'teryx AR-395A/AR-385A isn't cheap, but it's the best.
Read Full Review
Shop Arc'teryx AR-395A/AR-385A
If you're looking to really push your grade outdoors, you might want to invest in a more expensive lightweight model. But for the majority of us who use our harnesses at the gym and on sport routes where every ounce isn't going to be make-or-break, the Black Diamond Solution (M/F) is a super solid all-around harness with an affordable price point.
Read Full Review
Shop Black Diamond Solution (M/F)
This is essentially the monster truck of climbing harnesses. The Black Diamond Big Gun (M) is built to be comfortable while you hang, with all the features you need for a day's (or week's) worth of gear.
Read Full Review
Shop Black Diamond Big Gun (M)
I'll start by saying that every harness I've selected for my list of the 10 best climbing harnesses is safe. I don't want you hundreds of feet up, a little too far from your last clip for comfort, thinking: "Man, I should have gone with the number one for safety instead of 'Best on a Budget.'" These harnesses are all safe, some just come with a few more bells and whistles.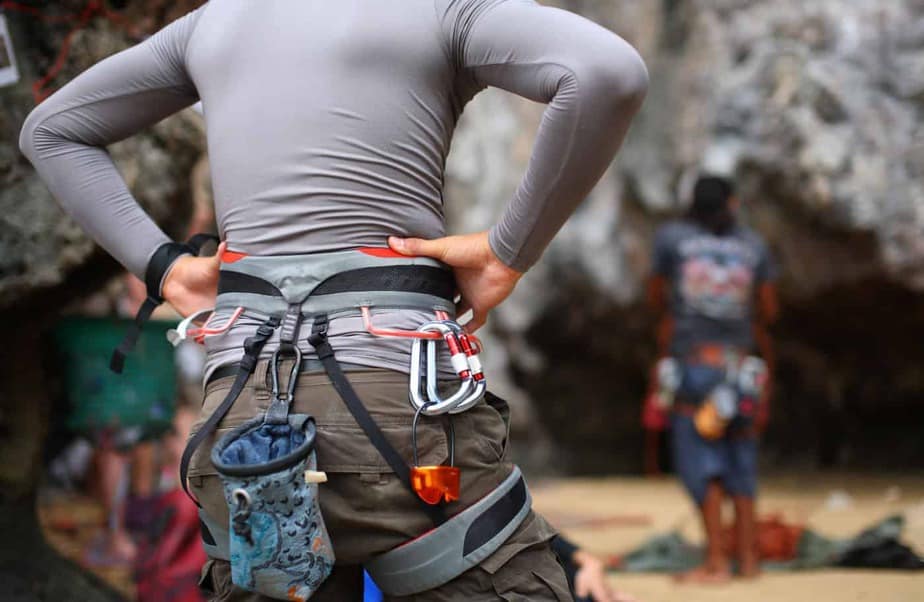 Comfort
When choosing a harness, you want to look at a number of variables, with the biggest consideration being comfort. Harnesses aren't exactly known for giving you spa-like sensation—let's just say you won't be tempted to sleep in it.  You should, however, get a harness that fits your body well, so you're not causing yourself more discomfort than necessary.
Sizing
As far as sizing your harness and making sure it's comfortable, you'll ideally want to try it on. It should fit snug, but not too tight, and shouldn't cause any pinching or pain. For more specifics on how to size your harness, see the FAQs (which you'll find after the top 10 list).
Most harnesses are pretty adjustable, so as long as you get the general size correct you can tailor it to fit your body. That said, some harnesses don't come with adjustable leg loops, so this is a priority if you need the option to adjust for warm clothing or you have extra-thick gams.
Materials
You also need to consider the type of climbing you generally devote your time to, as well as the amount of money you're willing to spend.
First, consider material. Most harnesses use foam, which provides comfort both for hanging and falling. It's also heavy, bulky, and—well—sweaty. Companies have compensated for this by adding materials such as mesh to give the harness more breathability, but as the foam degrades (which it does relatively quickly), the harness becomes less comfortable and will need to be replaced.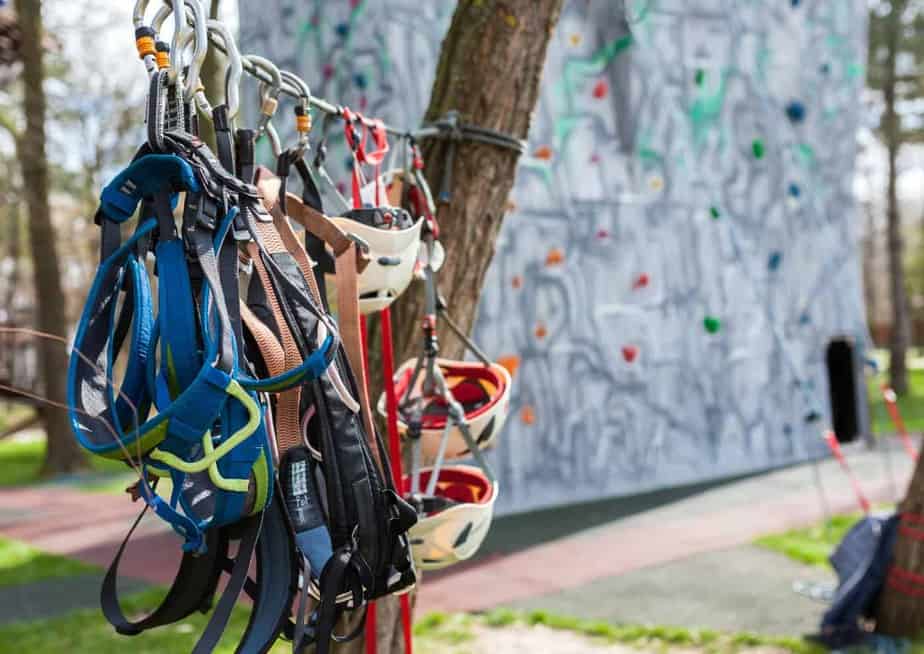 If you're a newer climber and just want something inexpensive, a foam harness will be fine. But if you're going to be using your harness frequently, consider investing in a higher-quality alternative.
Split webbing, pioneered by Arc'teryx and adopted by a number of other companies, is a higher-quality alternative to foam. By spreading the webbing horizontally, the climber's weight is more evenly distributed without pressure points. It's lighter, more breathable, more durable and—you guessed it—more expensive.
Loops
Next, you have a few loops to consider. Namely, a belay loop, haul loop, and gear loops.
All harnesses come with a belay loop that you use to connect your belay device, as well as your leg loops to your waist. Your decision comes down to thickness: choose a thinner belay loop if you're more into sport, alpine, or ice climbing to shave down some weight and bulk. Choose a thicker loop (or better yet, a double belay loop) if you're trad climbing or into big-wall stuff, since you'll need your harness to be extra durable.
If your harness has a haul loop, it will be directly centered in the back, between your back two gear loops (more on that later). It's used to attach a second rope, haul line, shoes, etc. during a multi-pitch climb. Some harnesses don't come with this feature, so make it a priority if you can't get enough of multi pitching. If you love gym climbing or short sport climbs, though, this isn't a must.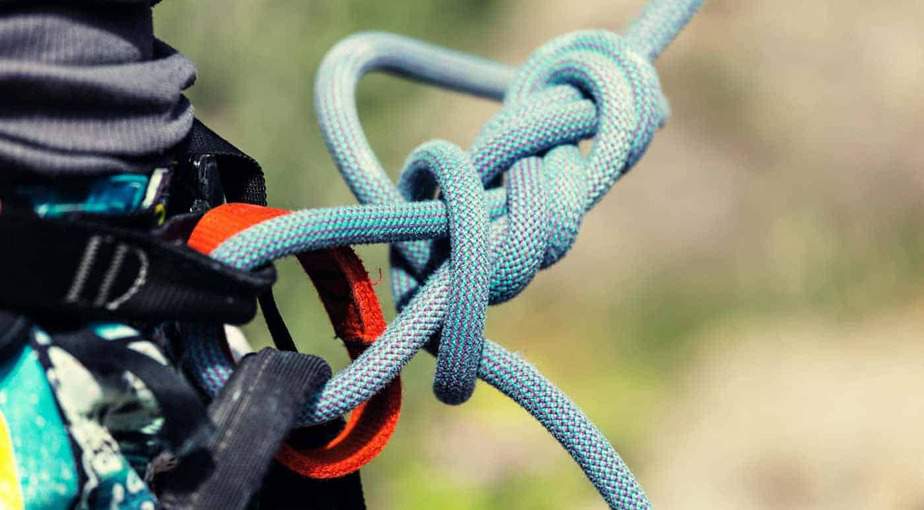 Finally, gear loops. Gear loops are the feature to focus on when choosing a harness. It's pretty straightforward: the more gear you use, the more loops you need. If you climb at the gym, or do shorter sport climbs where you just need a place for your quickdraws, a couple of gear loops will do the trick. If you're a trad climber or spend days or weeks on the wall, make sure to have at least four gear loops and a haul loop.
Bottom Line
To sum things up: Choose a harness that fits your body, budget, and preferred type of climbing. Take some falls, hang, belay, get outside, stay inside—do what brings you joy. Take care of your harness! And, in return, it will take care of you.
Methodology
I kept a few things in mind when making my top picks for the best climbing harnesses. A combination of these factors goes a long way to an overall solid harness, but if you like to do one specific type of climbing only, you should prioritize specific features to find the harness that works best for you.
Weight: Unlike with your climbing helmet, when you reduce weight you often reduce comfort as well. This presents a double-edged sword: a lightweight harness is more ideal for obvious reasons, but is it worth sacrificing that cushy foam? If you spend a lot of time sitting in your harness, don't have long approaches, and don't have the budget for a split-webbing model, you may want ignore weight altogether. For the rest of us, I took a lighter-is-better approach.
Comfort: Comfort is a bit of a balancing act as well. More comfort often means more weight to haul to the crag and up the wall, and a generally more restrictive harness. I looked for harnesses that were some balance between these. That said, if you just do short sport climbs and don't hang much, prioritize a lightweight, thinner harness over comfort. And, a harness that fits will always be more comfortable.
Price: I believe investing in a higher quality split-webbing model is worth the extra dollars, as it will last you longer and keep you more comfortable. That said, I recognize this isn't always an option for everyone, and if you keep racking up early birthday/holiday presents you'll regret it on the actual day when you're sad, alone, and empty handed. Is this an unrelatable aside for all the real adults reading this? Sorry. Anyway, I picked some affordable options as well, which will keep you just as secure in the end.
Durability: The more durable the better, right? Well, that depends. Durability comes in the form of a thicker, bulkier, heavier harness. Totally worth it when you're trad or big-wall climbing, where it's your harness versus the rock most days. If you're just sport or gym climbing, however, a thinner, "less durable" harness is more than okay. And, as I said before, harnesses that don't use foam (or use less foam) last longer.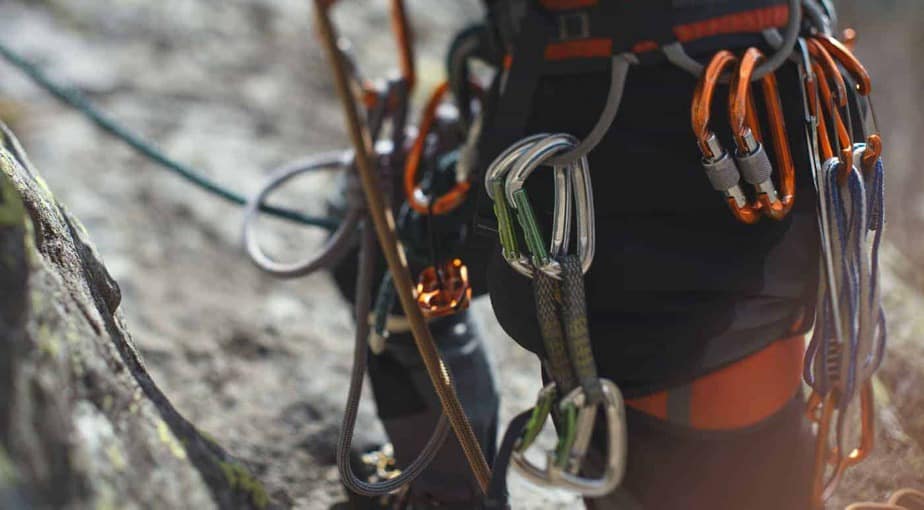 Extra Features: Again, this comes down to what you need. If you're gym/sport climbing, you really don't need a lot of extra loops. But you'll want to prioritize extra features if you have a lot of gear to carry.
The Best Climbing Harnesses
How Can I Be Sure My Harness Will Catch Me?
Although there's no legislated standard for climbing harnesses in the U.S., these brands ensure they meet or exceed the standard set by the European Committee for Standardization. Companies first test the raw materials before the harness is constructed, and then test the harness itself.
The harness is attached to a dummy, which undergoes 15 kilonewtons (kN) of force in two intervals. One kN is about 220 lbs of force—so that's a lot of weight. If it maintains its structure and doesn't budge more than 20 mm, it passes the test.
"What if I'm a big boy or girl and take a massive whipper, exerting an epic amount of force they didn't think to test for?" you ask. The human body cannot physically handle 15kN of force. So if you somehow manage to stir up that much force, the word is probably being absorbed into the space time continuum, and your harness is the least of your worries.
How Should I Size My Climbing Harness?
To try on your harness, loosen the straps on the leg loops and waist belt. Make sure the harness isn't twisted in any way, step in, and pull the harness up to about your belly button. It should be above your hips—you don't want to slip out if you're accidentally turned upside down. Tighten the straps until it fits pretty tight, with no more than two fingers between your waist and the material.
Unlike the waist belt, the leg loops are a matter of personal preference and comfort, rather than safety. Loose leg loops will allow you more mobility on the wall, but will be less comfortable when you're hanging.
Once you've made sure all the buckles are double backed, you can (ideally) test your harness. A lot of outdoor-sports stores have a rock wall or station where you can test out how the harness (or harnesses) you're considering feels in use.
With your weight in the harness, you should be able to sit upright without using your abs too much, or experiencing pinching, pain, or pressure. It's not going to feel like you're sitting in a bean bag chair, but it also shouldn't feel like "The Rack" from the Saw franchise. In other words, if you notice pressure points, you'll want to try a different harness.
How Should I Take Care of My Harness?
First of all, you shouldn't let your dog use your harness as a chew toy—but I'm guessing this one is obvious.  You should always allow your harness to dry before storing it, and don't store it in extreme temperatures or direct sunlight. If you have a drawer filled with overflowing harsh chemicals, don't store it there.
To clean your harness, rinse it with water. If you still notice stubborn dirt that's not washing off, hand wash it with a mild soap. Allow your harness to air dry. Remember: Don't use bleach. And don't leave it to dry in the sun.
When transporting your harness, make sure to always use a harness bag of some sort and keep it separate from sharp objects (i.e. ice screw, crampons, your PB&J knife).
When Should I Replace My Harness?
A good rule of thumb is that you should replace your harness every 5-7 years at a minimum, even if you never wear it. The materials start to degrade over time, so unlike your first sweetheart who just needed time to "figure it out," it doesn't get better with age.
That said, if you use your harness a lot, you'll likely want to replace it before then. Make sure to always check for wear and tear. If you notice fraying or discoloration, it's better to replace your climbing than to test your luck.
Maybe you're a mountain guide, or maybe you're just a dirtbag—either way, if you're climbing full time, you should replace your harness annually. And, if you take a huge fall, replace it immediately.
Is There a Difference Between Men's and Women's Climbing Harnesses?
Yes. Women's harnesses have a higher rise, smaller leg-to-waist ratio, a shaped waist belt, and are generally cuter and better at listening (kidding!). In all seriousness, men's and women's bodies are typically shaped differently—especially when it comes to the hips. Women's harnesses are tailored to fit the female form.
You'll want to choose a harness that fits your body and subsequent characteristics. If that means you're a man who fits best in a women's harness, or a woman who fits better in a man's harness, it doesn't matter. Just get what fits you best. And make sure to try it on first.
RAVE Recommends
Before you go, take a look at a few more pieces of climbing gear that have earned the RAVE seal of approval: