Our pick for the best hard-sided carry-on luggage is the Rimowa Essential Lite Cabin.
The Essential Lite Cabin is lean and mean, with all the durability and style Rimowa is known for. When it comes to soft-sided carry-on luggage, the clear winner is the Briggs & Riley Baseline Expandable Spinner. Easy to maneuver, the Baseline will get you wherever you're headed with incredible style. And if low-key travel is your game, go with the Eagle Creek 29 Gear Warrior Wheeled Duffle. With amazing packing capacity, the Eagle Creek Gear Warrior has everything you'll need for your next adventure.
You've saved up your pennies for this trip. It's a reward for all the hard work you do. But it's not your style to fill some hotel suite with all your worldly belongings. You're not the type to spend the day by the pool, only to hit the hotel restaurant for dinner.
Instead, you want to stay versatile, blend in with the crowd, and go off the beaten path. To discover some new corner of the globe, seeking to experience what life is really like where you're visiting.
Or maybe you want to get away from people — to an isolated beach, or a small cabin in the woods. To do so, you need the best luggage for traveling along with you. In other words, you need soft-sided, hard-sided, or duffel luggage that you can carry on the plane — something small and durable that doesn't sacrifice any of the space you'll need.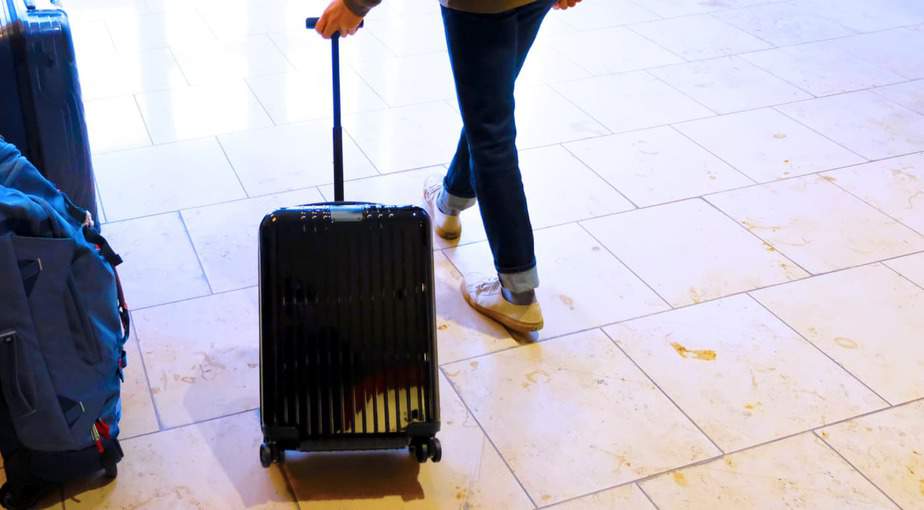 Here are our picks for best hard-shell, soft-shell, and duffel carry-on luggage — the perfect traveling companions on your next adventure.
The Carry-Ons We RAVE About
You're on the trip of a lifetime, but you don't have to pack a lifetime's worth of stuff.
9 Hacks to Make the Most of Your Carry-On
Real talk. Shopping for the best carry-on luggage is fun. Packing carry-on luggage isn't fun, and neither are excess baggage fees.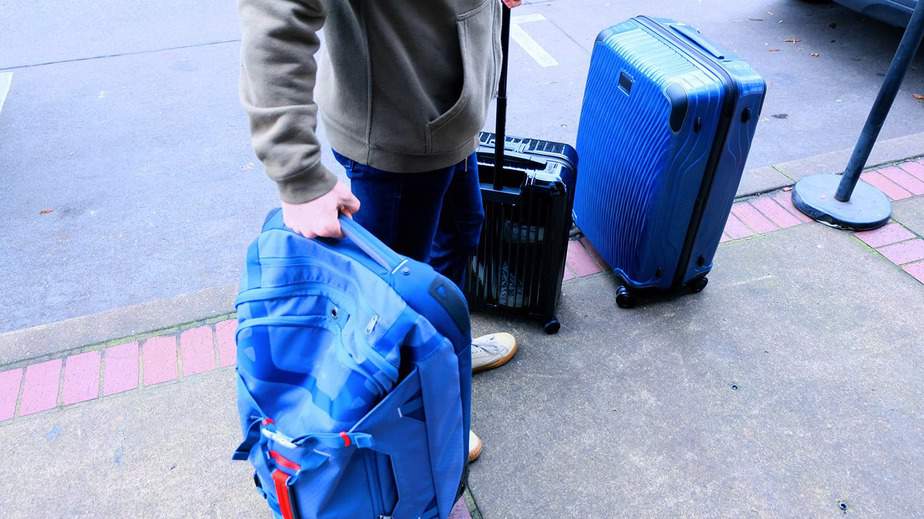 Make things easy on yourself with these simple packing hacks.
1. Make a list.
It's a terrible feeling to get caught empty-handed once you reach your destination. With a packing checklist, you'll never forget travel essentials like device chargers, sunscreen, or a toothbrush. 
But remember, if you're staying in a hotel, you'll have access to things like soap and shampoo. Don't pack what you don't need!
2. 
Try a travel cube.
Travel cubes allow you to organize your stuff into brightly colored cubes. You'll be able to find things more easily, and your belongings will be neatly compressed while in your suitcase. The travel cubes will also assist in the unpacking process and can help you stay organized once you reach your destination.
For small items, snack-sized Zip-lock bags work well as a substitute for travel cubes.
3. Don't fold your clothes, roll them. 
Rolling your clothing helps you maximize space in your carry-on luggage — especially if you're traveling for leisure, and you don't have to keep your clothing wrinkle-free.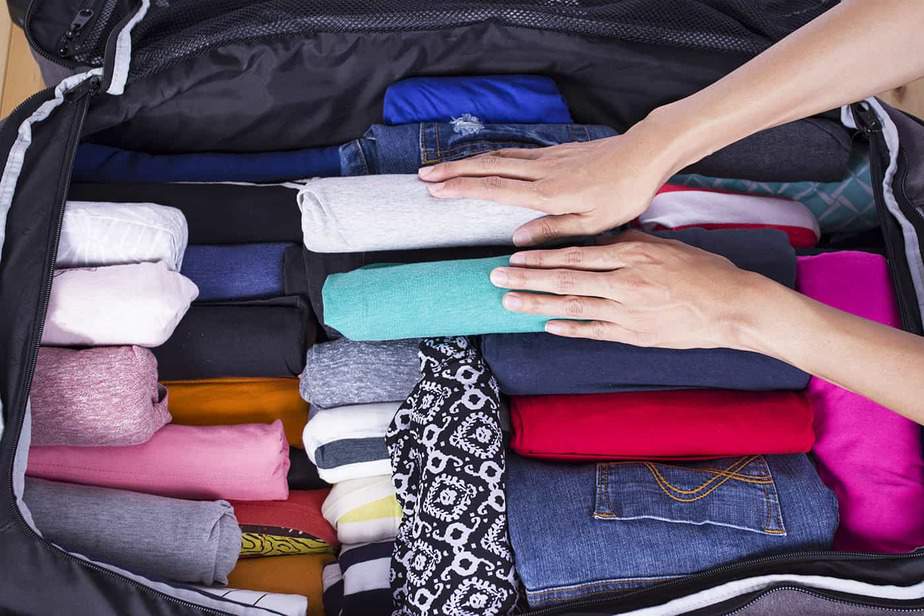 Pro tip: When packing your spinner or roller case, put the heaviest things near the wheels. That way, your case will have better balance once it's tipped upright.
4.
Separate your in-flight essentials. 
Keep everything you'll need during the flight — like headphones, wallet, and cellphone — in a separate pouch. That way you can easily pull the pouch from your luggage and quickly put your bag in the overhead.
5.
Plan your outfits in advance. 
Avoid packing stuff you don't need by planning your outfits in advance. For example, you don't really need to pack a bowtie if you'll only ever be wearing Bermuda shorts.
And speaking of Bermuda shorts, if your agenda includes some hardcore beach time, be sure to throw a plastic bag in your luggage for wet swimwear or dirty sandals.
6.
Pack it all, then pare it down.
Packing is like an editing process. Start early. Throw everything you think you'll need in the suitcase. Then sleep on it overnight and reevaluate your decisions in the morning. Chances are, you'll rethink your choices and pack less stuff.
7.
Be prepared.
Even when you're not planning a trip in the near future, life throws you a lot of little ways to make packing easier — like getting extra toothpaste from the dentist, for example. Stash those travel necessities in a convenient overnight bag. That way, when it's time to go, you'll have fewer things to think about.
And be sure you won't run into any trouble at security by pre-packing your liquid toiletries in TSA-approved travel-sized bottles. Keeping the bottles in a translucent bag will make getting through security a breeze!
8.
Keep small stuff in your shoes.
Packing extra shoes creates a lot of wasted space. Solve this problem by stashing small items (like socks) inside your shoes.
9. 
Wear your bulkiest clothing on the plane. 
Wearing your bulkiest clothing and shoes on the plane will save valuable space in your carry-on luggage. 
Your Packing List
Now it's time to decide what to pack. Here are a few things no traveler should leave home without.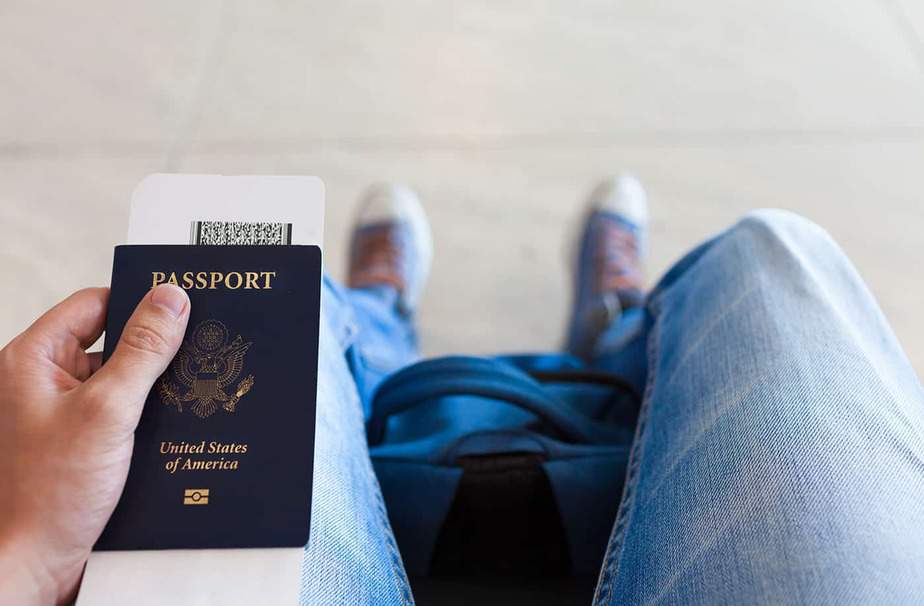 Passport: 

Showing up for the international trip you've been planning, only to realize you've forgotten your passport, sounds like a nightmare. Don't let it happen to you.

Adapters and device chargers: 

If you're headed to Europe, you're gonna need an EU adapter. Buying it in advance, as opposed to at the airport, will always save you some money. 

Pro tip: If you do forget your phone charger, just ask at the hotel front desk. A lot of hotels have entire boxes of left-behind phone and device chargers just looking for their forever home.
Socks and underwear: 

So maybe these aren't the most exciting things in the world, but with your mind on the fun times that lay ahead, you might forget some basics like socks and underwear.

Does wherever you'll be staying have a laundry room? If so, you'll be able to wash your clothing while you're on the road — meaning you can pack less for the trip!

Extra layers and walking shoes: 

Be ready for all sorts of weather by packing extra layers. And if you'll be doing a lot of walking, don't forget appropriate footwear.

Water bottle: We suggest a metal water bottle for your trip. They're durable, hygienic, and reusable. Bringing your own water bottle will also help you save money on bottled water.
Eye mask: 

If you have trouble sleeping in new places, an eye mask will help you get valuable rest and wake up rejuvenated for your next adventure.
With this information, you're ready to pack like a pro. The only thing left to do is pick the best carry-on luggage. So let's get started!
Methodology
There are a lot of options when shopping for the best carry-on luggage. We know that, and we decided to help you out by compiling this list of the best hard-sided, soft-sided, and duffel bags on the market.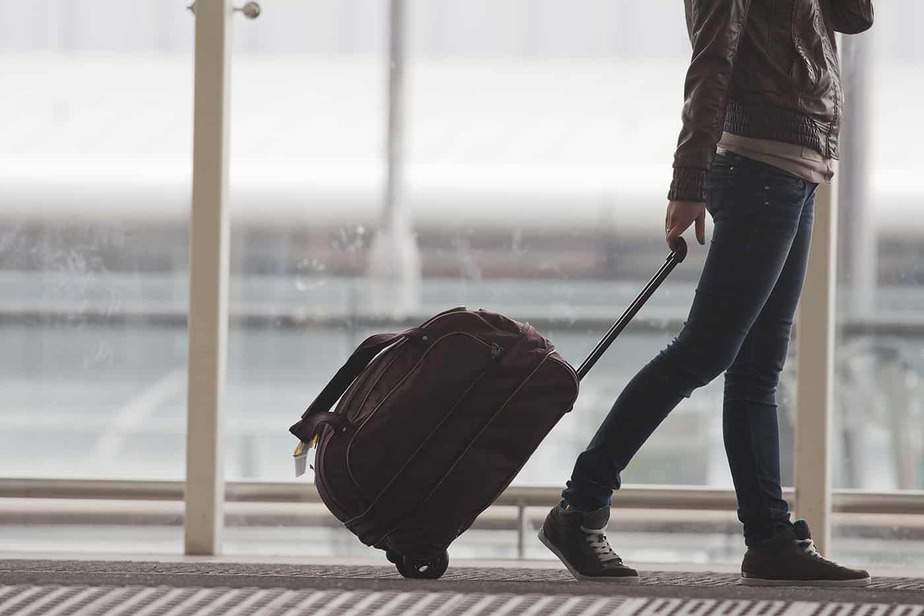 To create our list, we analyzed hundreds of consumer reviews, while heeding the advice of industry professionals and luggage connoisseurs. You can be confident that anything you choose from this list will serve you well on your next adventure.
As we reviewed the contenders for the best carry-on luggage, here's what we were looking for:
Style

Warranty
Durability

Price

Brand reputation

Overall customer satisfaction

Unique features
Using these metrics, we refined our list to the following 10 winners. Take a look and get ready to find the perfect carry-on for you.
Best Hard-Shell Carry-On Luggage
Best Soft-Shell Carry-On Luggage
Best Duffel Carry-On Luggage
Related rankings
Should I use a duffel bag or suitcase?
The choice is, of course, up to you. If you find yourself on the fence, here are some things to keep in mind while making your decision.
The best option for luggage has a lot to do with where and how you'll be traveling.
Will you be driving a car or using public transportation? If you plan on using a lot of buses and shuttles, go for a duffel bag. They're easier to carry when you have to squeeze to the one empty seat in the back, and they're more likely to fit under a bus seat.
How's the infrastructure where you're headed? If you'll be indoors or on sidewalks, any kind of luggage should do. But if you're headed somewhere with limited roads or paved trails, a duffel bag might be your best bet.
Will you be moving a lot from place to place? If your luggage will be spending a lot of time on the road instead of sitting in a hotel room, a duffel bag is better-suited for rough travel.
Do you have a bad back? Certain personal considerations, like a bad back, would make a suitcase your best choice.
How important is security to you? To put it simply, with locks and other security features, your stuff will be safer in a suitcase than in a duffel bag.
What kind of luggage will suit your needs if things go wrong? Of course, we hope your every trip is picture-perfect. But a lot can go wrong while traveling. Before choosing your luggage, imagine your worst-case travel scenario. Should that occur, what kind of luggage features would be most helpful for you?
Can you pack everything in a carry-on?
Depending on the length of your trip and where you're traveling, it might be tough. But it is possible to go on even long trips with only a carry-on.
If you're up for the challenge, here are some pointers. Follow these guidelines and you'll be gliding by everyone who's stuck waiting at baggage claim.
Clothes: To get all your clothes in a carry-on, try to mix 'n' match your wardrobe. Choose pieces that can be combined into a variety of outfits.
Outerwear: What's the weather like where you're headed? If you're going to San Diego in July, you can safely leave the raincoat at home.
Tops: Again, depending on the climate and the length of your trip, stick to one shirt for every day you'll be gone.
Pants: Plan for one pair of pants or shorts (or one skirt or dress) for each day of the trip. Don't forget to include whatever you're wearing on the plane.
Underwear: You might be able to double up on pants and outerwear — as in, maybe you can wear your jeans a couple days in a row. But for most of you, you'll want a fresh pair of underwear and socks for each day of your trip. Or maybe not. (We won't judge.) Of course, this is all assuming you won't have easy access to a washing machine while on your trip. If you will, you can pack even less!
Shoes: Bring as few pairs of shoes as you can — they eat up tons of luggage space. Wear your bulkiest pair of shoes on the plane.
Accessories: Some sensible accessories to pack in your carry-on include sunglasses, sunscreen, and a watch.
Paperwork, Electronics, Incidentals: Keep paperwork like your passport, ID, and travel itinerary easily accessible in your carry-on. You might want to also keep your phone or other devices within reach, as well as a water bottle, ear plugs, or an eye mask.
What are the best backpacks for traveling?
Besides hard-sided luggage, soft-sided luggage, and duffel bags, there is a fourth option for traveling: backpacks.
Many of the best backpacks have an amazing amount of space, so you won't have to over-stuff them or wear your entire travel wardrobe (including 3 pairs of underwear) when checking in for your flight.
Here are some of the best backpacks for traveling:
Deuter Aircontact 65+10 Backpack: This hiking backpack is designed to handle serious treks and long-haul travel with ease.
Osprey Farpoint 40 Travel Backpack: Perfect for weekend warriors, this backpack also pulls through for longer-term adventures on the road.
Hynes Eagle Travel Backpack: Compact in appearance without sacrificing packing space, this backpack will get you where you need to go, from a weekend business trip to that spontaneous road trip you've always wanted to take.
What is the best carry-on luggage?
Luggage is more important than we give it credit for. After all, without a solid piece of luggage to keep your belongings safe and secure, you're not going anywhere.
Because luggage is such a critical part of our travel plans, we were careful and thorough in our investigation of the best carry-ons. We conducted an analysis of hundreds of customer reviews, and we got input from expert travelers and industry pros. As we sorted through all of this information, here are the main criteria that we focused on:
Style

Warranty
Durability

Price

Brand reputation

Overall customer satisfaction

Unique features
With all of these metrics in mind, we were able to narrow our list down to 15 winners. In the duffel category, the Eagle Creek Gear Warrior 29 was our clear winner. For the best soft-sided carry-on, our pick is the Briggs & Riley Baseline Expandable Spinner. And for hard-sided carry-on luggage, it doesn't get any better than the Rimowa Essential Lite Cabin.
RAVE Recommends
Now that you've selected the best carry-on luggage for your trip, check out these much-loved luggage accessories.