If you're looking for one of the best camera backpacks out there, we can cut straight to the chase: go for the Peak Design Everyday Backpack.
It offers the best of the best when it comes to organization, comfort, and protection. It's versatility, usability, and design features make it ready for any adventure, big or small. It's our #1 camera backpack for the job.
Perhaps you're interested in photography. Or maybe you have a camera and are still looking for the right place to use it. Or maybe you're a wild and adventurous photography enthusiast. Regardless, you need the right camera backpack for you. But before we get into things, we know that you might be asking, "What do I need a camera backpack for anyway?"

Good question. The simple fact is that a good camera costs some money. And not just a little bit of money. A good camera these days is worth thousands of dollars. When you're carrying something around that expensive, you want the best kind of protection for it. That's where a camera backpack comes in.

A camera backpack is going to offer the best protection for your camera, whether you're on a big adventure or a walk to the park. Moreover, it's going to come ready to hold any other kind of accessories you may need on a photography adventure. You may need extra lenses, or a laptop to look through your photos when you're away from home. The makers of these packs have thought it all through. It's up to you how you want to use it.
The Camera Backpacks We RAVE About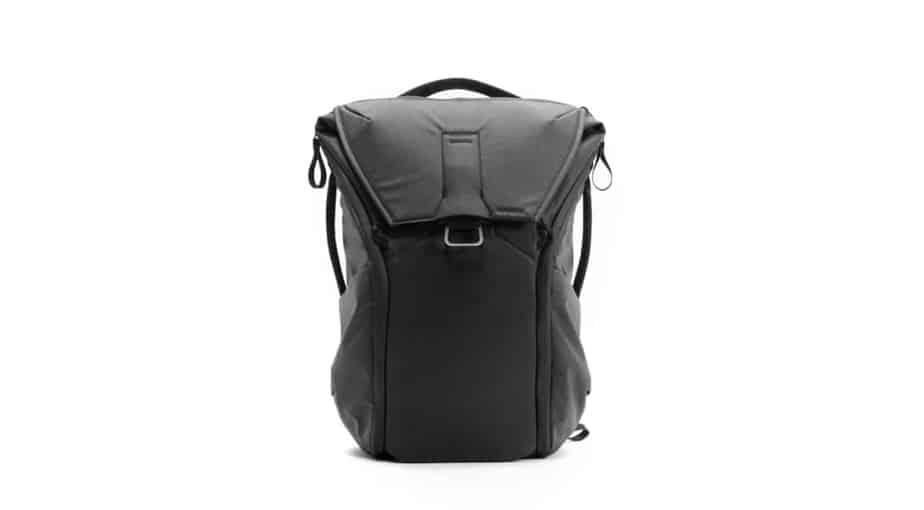 Best Overall Camera Backpack
Peak Design Everyday Backpack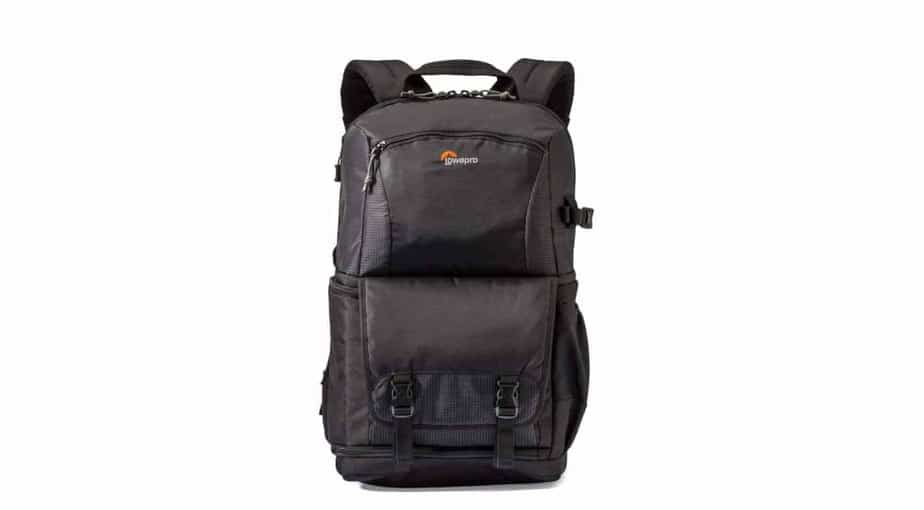 Best Professional Camera Backpack
Lowepro Fastpack BP 250 AW II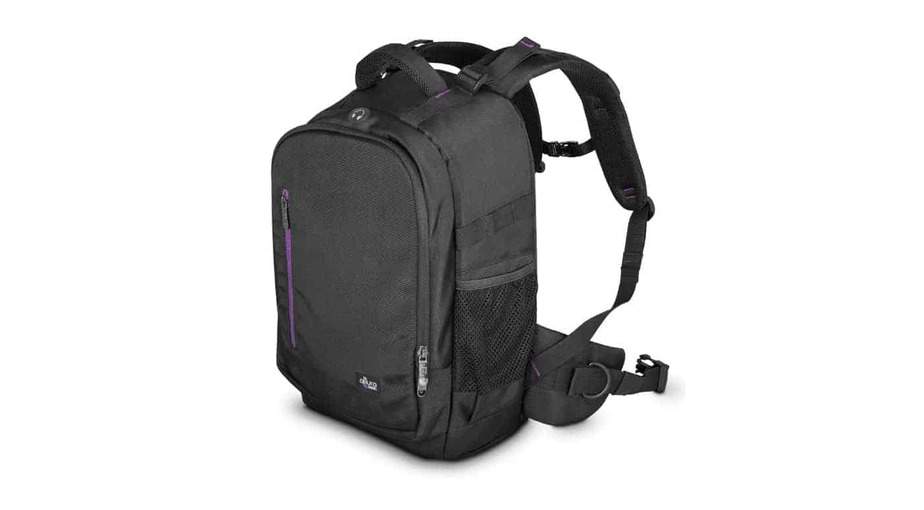 Best Budget Camera Backpack
Altura Light Traveler
Photography is one of the most popular hobbies today. Sure, everyone has access to a smartphone and an Instagram account. But there are many people out there who take photography a bit more seriously, and the resolution of their cell-phone cameras just isn't capable of the depth of coloring and shading they would like. For those who take photography seriously, it's about a nice camera and lots of photography options.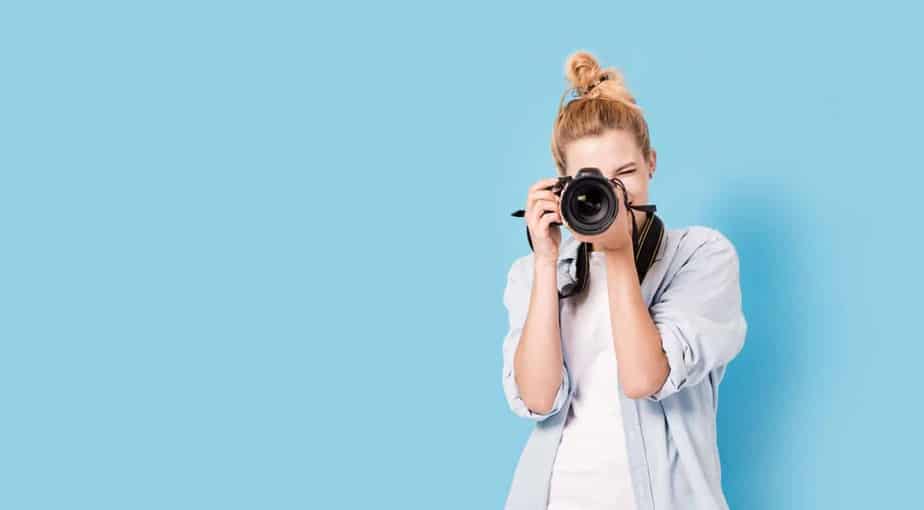 But it's not just about the camera. Sure, there are lenses to try out and settings to be flicked through, but a big part of photography is the adventure. Think of Ansel Adams, hiking through the Yosemite Valley looking for that perfect photo.
Granted, most photography enthusiasts aren't going to venture into an unknown wilderness for the perfect photo. You might want to just explore your neighborhood or go on a local hike. Regardless, part of photography is the journey.
You also have to take the price of the camera into account. If you're really lucky, you might to find some high-end camera equipment in the hundreds of dollars these days. But let's be real—you're more likely than not to spend a few thousand dollars on a really nice camera. That's a hefty investment, and one that needs the best protection and care.

There are some variables worth taking into account when looking into a camera backpack. Here are a few key features to look for when choosing the right camera backpack:
Waterproof
Laptop carrier
Lens carrier
Extra space
Tripod holder
Waist belt
Material
I'll elaborate on each of these briefly, so you get a sense of what means what when you are looking at the reviews of each pack.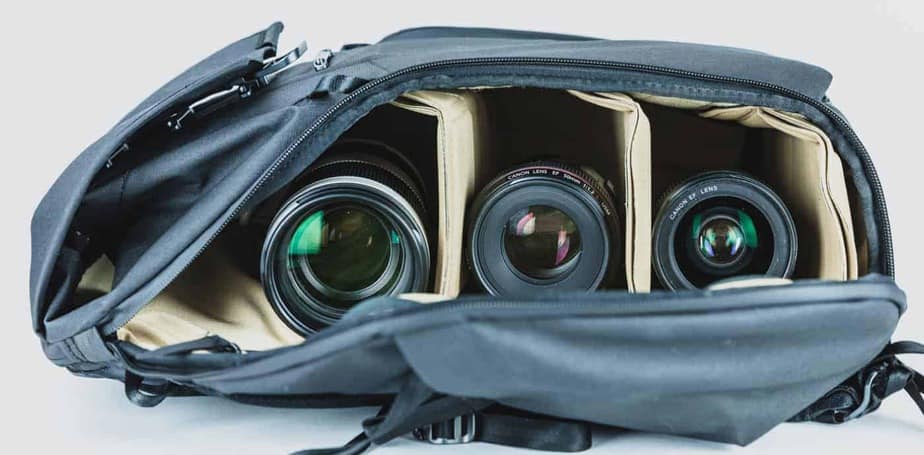 Let's start with waterproof packs. It's rare to find a fully waterproof pack. More frequently, you'll find packs with a rainproof cover. This will protect the pack from downward falling rain, but the pack' sides could still get soaked through if exposed to rain for too long.
A laptop carrier is helpful if you are going to be away from home for some time and want to transfer your photos from your camera to a computer. Some can do this digitally; others can do it with a chip. Some backpacks come with an iPad or other tablet carrier instead.

The lens carrier is fairly straightforward—the pack will offer some space for you to safely carry other lenses for shooting photos at different distances.
Extra space is simply extra space. Perhaps you want to take some snacks or need to carry some clothing (a light jacket, maybe). Extra space can come in handy on long or adventurous outings, so keep an eye out for this feature.
The tripod holder is an area of the pack that can hold your camera tripod for mounted shots.

A waist belt is pretty self explanatory—it's a belt that goes around your waist and carries the camera backpack. This will place more of the pack's weight onto your hips (as opposed to your shoulders), making the pack feel lighter and helping with posture as you walk or hike.
Finally, the material the pack is made of can be an indicator of how sturdy it will be—or if it's environmentally friendly. Nylon and polyester are frequently seen, with polyester being the less reliable over time. Thread count can also matter when it comes to waterproofing, so the material and waterproofing kind of go hand in hand.

This should cover most of what you need to look for when it comes to camera backpacks. There will be more detail in the individual reviews. The important thing to keep in mind is what type of outings you take (or will be taking) your camera on. What kind of conditions might you face?
The makers of all of these packs have thought through a lot of scenarios and photographers' needs. Still, having the right camera backpack for your individual needs can be the difference between getting that perfect shot and walking away empty handed.
Methodology
RAVE has a comprehensive way of determining its winners for each list ranking it posts. Here's how our research team brought you the list of 10 Best Camera Backpacks:
The team looks at thousands of customer reviews across multiple aggregate websites. These websites, which are already looking at the data, have a good sense of the best packs in the business.
Our team then conducts a metadata analysis of the various levels of consumer feedback within each category of the products looked at.
Finally, RAVE considers the features, drawbacks, and advantages of the product options.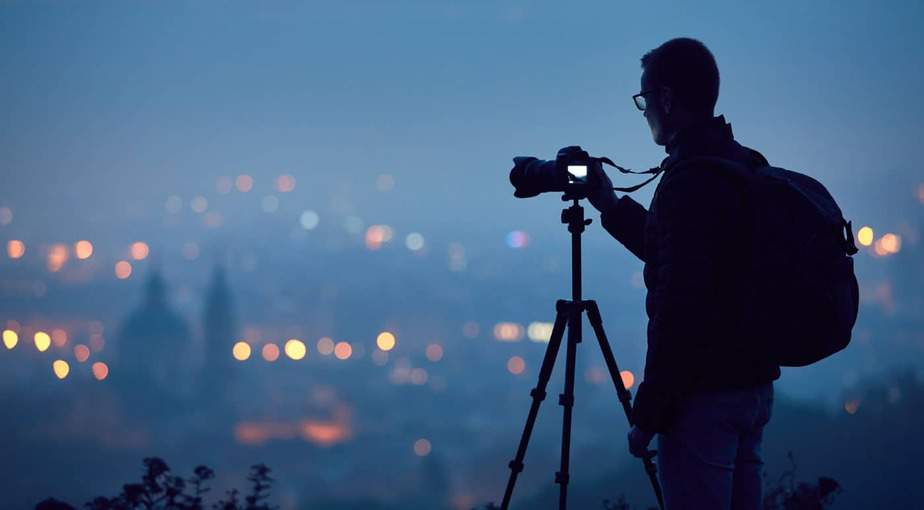 The results of the analysis, once compiled, are filtered down to 10 winners. We take those winners and bring them right here to you.
The Best Camera Backpacks
1
Peak Design Everyday Backpack
The Peak Design Everyday Backpack comes in at our #1 spot. It's adjustable, expandable, and fits the needs of what any photography lover could possibly want. It comes equipped with not only a sleeve for a 15" MacBook Pro, but an additional sleeve for a tablet. The pack also comes in four different colors—you choose which one you like best. As a downside for some, the pack comes in a little heavy at around 4 pounds.
What Peak Design emphasizes most with this pack is its ability to adapt to fit your needs at any given time. They kept in mind the variety of climates their customers could be traveling in, and so made the pack both comfortable and waterproof. Its abundance of 5-star customer reviews speak for themselves.
Pros
Fully Waterproof
Excellent Storage Capacity
Up to 15" Laptop Carrier
Cons
High Price
Some User Complaints about Comfort
Slightly Heavy at 4 Pounds
2
Case Logic SLRC-206 Backpack
Coming in at #2 is Case Logic's SLRC-206 SLR Camera and 15.4-inch Laptop Backpack. It's a pack with an abundance of popular reviews, and for good reason. Case Logic gives you in this pack the best of both a camera backpack and laptop carrier. It provides memory foam protection for both your laptop and camera. Even if you set the bag down, its hammock system stops your camera from hitting the bottom of the bag.
The SLRC-206 also has a water-resistant base, allowing the pack to sit on damp ground without a problem, and it stands up on its own with its own stable base. Loop straps on the side of the bag allow you to carry a tripod on the outside of the pack. As a downside for some, there's only one color choice for this bag.
Pros
Super Lightweight
Water-Resistant Base
High-Level Camera and Laptop Protection
Cons
Inefficient Storage Capacity
Too Bulky for Some
Inefficient Design for Some
In our #3 slot is the Altura Light Traveler. As the name suggests, the Light Traveler is part of a series of Light packs offered by Altura. The entire Light Traveler series is available on Amazon.com.
The Light Traveler offers a high level of organization with a small size that's perfect for traveling. It also comes equipped with a tablet and tripod carrier. Despite this, its small size means less padding and less camera protection.
This pack also comes in as our #1 budget pack. Its great low price makes it an accessible buy for anyone looking for a discount price. The pack also advertises its comfort as a grab-and-go travel backpack. To top it all off, the pack comes with a complete satisfaction 90-day guarantee. If you don't like the pack, you can return it for a full refund within 90 days.
Pros
Low Price
Great Interior Organization
Comfortable
Cons
No Laptop Carrier
Small Size
Low Level of Camera Protection
Incase has been designing bags for techies, students, and business people on the go for some time. The DSLR Pro Pack is one of their ventures into reaching a different clientele. The profile of the bag is tall and lean, and there are straps on the side for attaching a tripod.
The main compartment is accessed via a zipper on the back. There is room for a DSLR camera, several other lenses, and accessories, depending on how you configure the interior. You cannot access the main compartment while carrying the bag; however, there is an opening on the top where you can get access.
The bag also has a dedicated sleeve for a 15'' laptop in a compartment that sits on top of the main compartment. In this case, the laptop doesn't sit right on your back (like it does in other packs), which can help with weight distribution. There are also additional organizational slots in the compartment.
This is a great bag for traveling around town or on the go, but probably not a good bag if you're going out into the wild!
Pros
Good profile
Competitive price
Can fit 15'' laptop
Cons
Not super comfortable
Not easy to access while carrying
Not meant for hiking
5
Vanguard Adaptor Daypack
Our next camera backpack is the Vanguard Adaptor Daypack 46. There are four Adaptor models, but the 46 is unique because of its dedicated laptop space. It can store up to a 13'' laptop, which can come in very handy for professionals on the road.
This bag provides excellent space with premium protection. It can hold a DSLR camera with a lens and grip attached, with plenty of room for 3 or 4 more lenses and other accessories. There is really good padding inside the bag, which can be customized to fit your specific needs.
Accessing the main compartment occurs either through the back of the bag or through side openings. Unfortunately, you cannot access the full contents through the front of the bag.
This bag can be carried as a backpack or as a sling bag, and it comes with a useful tripod holder. The Vanguard Adaptor Daypack is comfortable to wear and is available at an outstanding price—which means you have more money to spend on your other camera gear!
Pros
Great storage capacity
Affordable price
13" laptop carrier
Cons
May be too small for some
Not the most comfortable
Front cannot be opened for full access
Lowepro was originally the brainchild of famous inventor, climber, and entrepreneur Greg Lowe. The Lowepro Runner x450 is a large bag that offers good protection, but not tons of comfort. This is a backpack that also doubles as a roller-board, which is very helpful because of the amount of gear this bag can handle.
The main compartment features customizable padding and can fit two DSLR cameras with lenses attached, or one with space for several additional lenses, adaptors, filters, and flashes. There is also a tripod holder, as well as pockets for batteries and memory cards.
The Lowepro Runner x450 also has a dedicated sleeve for a 15.4'' laptop and other personal items. This bag is designed with the traveler in mind, so it should be within specs to qualify as a carry-on bag, but you'll want to keep in mind any weight restrictions if you are flying to your destination. If you fly often, this can be a great option for carrying your essential camera gear!
Pros
Converts to a roller
15" laptop carrier
Great storage
Cons
Not comfortable to carry
Waist cinch can get in the way
Price may be too high for some
7
Lowepro Fastpack BP 250 AW II
The Fastpack BP 250 AW II comes in #7 overall, but is our #1 choice for the most professional camera backpack. This is because the Fastpack brings to the table everything you could think of needing in a camera backpack.
It's got a multi-storage zone system that keeps your gear safe and organized. It has straps you can use to secure the pack to a trolley, and it's covered in small pockets that can store any spare accessories you think you might need.
In addition, the pack has a padded (removable) waist belt. The waist belt help disperse the weight of the pack onto your hips as you walk, sparing your shoulders and making it an overall more comfortable carry.
There is also a side mesh pocket that can be used for a water bottle or tripod. This pack comes in at a reasonable price, and a surprisingly reasonable weight of only 3 pounds. To top it all off, it comes with a 15" laptop carrier.
Pros
15" laptop carrier
Lots of storage
Waist belt for comfort
Cons
High price
Not waterproof
Small size for some
8
Manfrotto Advanced Rear Access
If making sure that your gear is not only protected, but is all but impossible to be stolen, then the Manfrotto Advanced Rear Access camera bag is definitely for you. The bag is specially designed with a lower and upper compartment. The lower compartment can only be accessed from the rear, when the bag is off your back, while the upper compartment can be accessed by a u-shaped zipper on the top of the bag.
There is also an additional compartment that sits on top of these two main compartments. This one includes a sleeve for a 13'' laptop as well as room for smaller tablets and notebooks. There is an additional side pocket for maps or other items as well as a water-bottle slot on the side.
The camera section is't super-large. It can only hold one DSLR camera with an attached lens, and then a couple more lenses or some other additional gear. Unlike other packs, the Manfrotto includes a side pouch that allows you to carry your tripod internally. Though not as large as other bags, the versatility and security of this bag just may make it the right one for you!
Pros
Excellent security features
Great versatility
Includes a rain protector
Cons
Not very large
Can't access camera area with ease
Doesn't accommodate all tripods
9
Mindshift Rotation 180° Panorama
The Mindshift Rotation 180° Panorama camera backpack bills itself as the camera backpack for the true outdoors photographer. The designers of this pack were looking to create something that could hold up during the long, outdoor hikes and rugged travel conditions it often takes to capture the perfect photo. That means they designed the pack to have both a waist belt for comfort and weight dispersion and a fully waterproof design.
The pack has straps to carry a tripod, and plenty of extra interior room to carry clothes and snacks. The inside is lined for camera protection, and the pack can also carry up to a 10" tablet. To top it all off, it comes in two different colors.
Although its weight and price come in at the upper end of our selection, the pack's unique travel features make it the one for the dedicated outdoor photographer.
Pros
Fully waterproof
Great storage capacity
Contains tablet holder
Cons
High price
Substantial weight
No laptop carrier
10
Think Tank Photo Airport Takeoff
Rounding out our list is another backpack/roller bag: the Think Tank Photo Airport Takeoff. Think Tank has produced a whole series of Airport bags, but we like this one because of its features. Designed to meet most specifications as a carry-on, this bag gives you a customizable interior that stores a lot of gear.
The Airport Takeoff can hold two DSLR cameras with lenses attached, plus two to four additional lenses. This bag can also accommodate a 15'' laptop or tablet, and it includes some handy mesh pockets that can serve as small organizers. Made from nylon and polyester, the bag has been coated with DWR water repellent.
On the downside, the bag is pretty heavy, coming in at almost 9 pounds, depending on the accessories used.
Though you may not want to carry this bag as a backpack for long periods of time, the dual backpack/roller board feature is nice and allows for more versatility when navigating the airport. So if you travel via air quite a bit and need a good, versatile bag to carry your gear, check out the Airport Takeoff!
Pros
Versatile
Meets airline specs
Good size
Related Rankings
What Makes a Camera Backpack Different from a Regular Backpack?
Camera backpacks and regular backpacks have a lot of overlapping features. The simplest difference between them is that a camera backpack is engineered entirely around carrying a high-end digital or film camera.
This especially comes through in the way the bag is compartmentalized. Every camera backpack will contain dividers, zippers, and pouches specifically designed to carry either an entire digital camera or the parts and accessories used with one. In addition, the pockets and compartments will feature some sort of additional padding to protect the camera.
Camera backpacks are also designed to include laptop or tablet carriers, rainproofing, and extra space for supplies. Although all these features overlap with a regular backpack, they are often featured with the various scenarios a photography adventure could include in mind.
How Much Should I Spend on a Camera Backpack?
Camera backpacks vary widely in price, as well as quality. However, you shouldn't just go out and buy an expensive pack, even if you can afford it, simply presuming it's the best quality. Even high-end camera backpacks have different features, and those are what's important, depending on the kind of journey you might go on.
It's true that at the more expensive end (the $200-$260 range) you will find packs that have more features, more durability, and more versatility. However, those not looking at the high end of camera backpacks should not despair. A downside to these packs can be their size, and many higher end features also overlap with plenty of mid- and low-cost camera backpacks.
On the less expensive end of things (under $100) you will find more compact, small packs that accommodate perhaps just a camera and not much else. But maybe you don't want to walk much further than an hour or two to take pictures.
In this case, you hardly need a pack with an assortment of high-end features. The mid range (between $100-$200) brings in an assortment of high-end features and low-cost simplicity to the table, and you're quite likely to find just what you need right there.
Will My Camera Backpack Fit Under an Airplane Seat?
This question may depend on the type of camera backpack you purchase, but the short answer is yes—most camera backpacks will fit under an airline seat. Photography enthusiasts know that sometimes getting the perfect shot involves a bit of travel. It's important to get a pack that can handle the constraints of those journeys.

If you buy your pack through Amazon.com, many of the packs have a Q&A section on the product page that can tell you whether or not the pack fits under an airplane seat. Regardless, the packs will meet domestic and international restrictions for carry-on bags.

Some packs are described as a bit more of a tight fit under an airplane seat, such as the Case Logic SLRC-206 SLR Camera and 15.4-inch Laptop Backpack. Others, such as the Lowepro Fastpack BP 250 AW II, will fit no matter how full they get.
Will My Camera Backpack Fit My Camera?
The good news is that these packs have been designed with most cameras in mind, and even larger cameras have detachable lenses. The abundance of compartmental space in any of the packs we reviewed can accommodate nearly any portable camera on the market.

Most camera backpacks will accommodate cameras up to 10.5 inches. For instance, The Thule Covert Roll Top, which is not on our list, has a camera insert that is 10.2 x 10.6 x 4.3 inches. A camera larger than 11 inches in length may have some trouble fitting into some of the packs in a single piece.

That said, the best answer to this question can more often than not be found on the either the backpack's product page on Amazon.com or on the home page. There is a Q&A section at the bottom of most of the product pages of the camera backpacks we review.
What Is the Best Camera Backpack?
In our extensive process for determining the best camera backpacks, we've gathered together all the data to give you our best picks. If you want to know more about how we choose our winners, you can read more in the next section. For now, our top camera backpack pick is the Peak Design Everyday Backpack. It gives you the best bang for your buck, combining an abundance of storage space with a waterproof fabric and laptop carrier.

If you are looking for the best professional camera backpack, go for the Lowepro Fastpack. It offers the best when it comes to organization, ease, and comfort. It's the kind of pack you want if you're looking to grab everything you need and hit the road. It offers a great level of camera protection as well as the ability to fit a variety of cameras for the most seasoned photographer's needs.

Finally, if you are looking for the best budget camera backpack, go for the Altura Light Traveler. Despite its affordability, this pack is extremely well reviewed and offers terrific organizational capacity. In addition, as its name suggests, the pack comes in at a light weight, giving you the ability pack it full and stay comfortable while on the move.
RAVE Recommends
Finding the perfect camera backpack is great, but no backpack is complete without some accessories to go along with it. Here are a few more items you might need before your next photography adventure:
Altura's Shoulder Travel Bag: Perhaps you remember the Altura Light Traveler camera backpack that we reviewed above. Well, the good news is that Altura has a whole line of lightweight camera gear. Here is their shoulder travel bag, which is capable of holding a camera, an extra lens, and a few other items in a condensed package and at light weight. A cheap and easy choice for your next photography outing!

Geekoto Tripod: For those out there with a serious love of photography, a tripod is one of the most important accessories to have around. If you don't have one (or perhaps need another), check out Geekoto's ultralight adjustable 360-degree tripod. It's compressible and weighs under 3 pounds. Moreover, it comes with a one-year warranty.

Waka's Camera Shoulder Strap: What camera is complete without a shoulder strap? Waka offers here a cheap, reliable, and adjustable shoulder strap that gives you everything you could need in a camera shoulder strap. It's lightweight and has a pad to prevent chafing against your neck as you walk. It's a no-brainer camera accessory buy.

Dr. Meter's LX133OB Digital Light Meter: Sometimes our eyes aren't the best judge of what we're shooting with the camera. The light meter can tell you what settings to use on your camera by metering the light level of where you are. This works especially well for cameras that don't have auto exposure settings. Here, Dr. Meter offers an inexpensive and reliable digital light meter that will give you the right reading time and time again.

Apexel Cell Phone Camera Lens: Everyone these days has a smartphone. But as any camera enthusiast knows, even the highest end smartphone still isn't quite up to the level of a great digital or film camera. However, with Apexel's 10-in-1 Cell Phone Camera Lens, it gets just a little closer. These are lenses you can clip onto your smartphone to give you that extra bit of zoom or unique lens features not found in the settings or filters for your phone's camera—all at a great low price!