Have you realized you have more to pack than you originally planned?
Pack all your necessities and then some with the extra roomy SwissGear 1900 ScanSmart TSA Laptop Backpack. Made from durable fabric and equipped with a large main compartment, this backpack is built to last, no matter how extreme (or low key, because that's okay too!) your adventure gets.
This backpack is easily adjustable, has padded and contoured shoulder straps, and the back panel is heavily padded to keep it comfortable and secure. And don't worry, Airflow ventilation technology makes sure it doesn't create too much heat on your body. Plus, multiple pockets and compartments make it easy to organize all your belongings.
The SwissGear 1900 ScanSmart TSA Laptop Backpack has everything you need in a backpack and then some. It's packed to the brim with pockets, compartments, and special features that are all built to last. Whether you're going on a weekend business trip or a weeklong hike through the mountains of Colorado, this backpack makes sure everything runs smoothly.
When you think of the typical businessperson and how they're dressed, you probably think of one thing: A briefcase. It's almost as if it's a requirement to purchase a briefcase upon starting your first real job, but the truth is they're not as practical as they seem. Today, we're changing up the game, with a few obvious exceptions.
We're seeing less people carrying briefcases and more people opting for backpacks instead. Why? It's simple, they're much more practical. They're comfortable on your back, hold everything you need, and leave your hands free for more important things (like holding on to that hot cup of coffee in the morning).
And of course, backpacks aren't just for businesspeople. They're perfect for anyone, especially if you travel, enjoy hikes in nature, or would just like a simple way to carry all your necessities. Here are some of the best backpacks out there to keep your hands free and make sure you're prepared for the day.
The Backpacks We RAVE About
How many times do you leave your house or go somewhere without at least one thing in your hands? Probably not very much. We can name three things right now that you probably always take with you: cellphone, keys, and wallet. Were we right? Knew it!
Now, how often do you put your items in some sort of bag to take with you? It could be a briefcase, pocketbook, backpack, even a plastic bag. We're guessing that nine times out of 10 you carry some sort of bag.
When it comes down to it, taking a bag with you makes life much easier
There are tons of things we like to have on us at all times when we're out and about, especially while traveling. What is the best way to make sure you conveniently and comfortably have everything you need?
Use a backpack!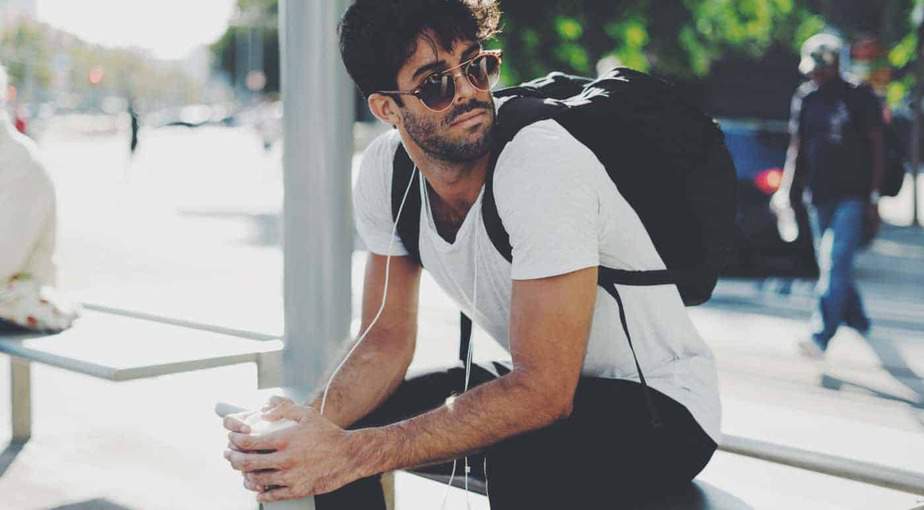 The most convenient and comfortable way to travel nowadays, using a backpack leaves your hands free, making life much easier.
Backpacks are even beginning to replace luggage and carry-ons, since new models have amazing features that make traveling a breeze. They may even have more features than your average suitcase.
Life doesn't stop for anyone, and we always seem to be moving a mile a minute
Sometimes we may find it hard to stop and take a breather. The last thing we want to worry about is whether we forgot something for our big work meeting, or are being forced to leave something at home on our vacation because it simply doesn't fit in our bag.
However, having that perfect backpack ready to go makes life much easier, more enjoyable, and less stressful. If we're being honest, your search for the perfect one isn't going to be the easiest.
Not every backpack is created equally!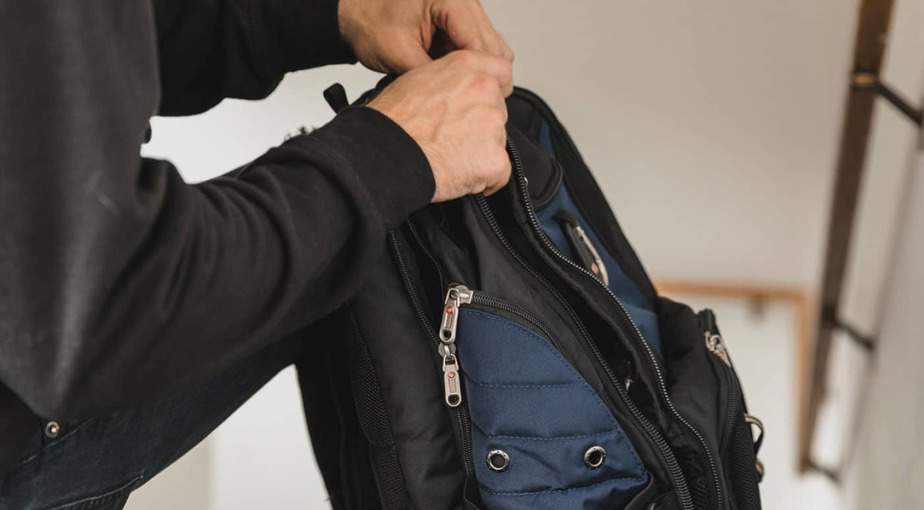 You may find that while you like certain aspects of one backpack, the features on another may be appealing as well. Some backpacks are perfect to bring along to your college campus, while others are meant for more extreme conditions, such as days spent out in the wilderness.
There are tons of choices out there, and a lot of things to consider. We know how overwhelming it can be to make a simple purchase when there are so many possibilities.
The truth is, buying a backpack can be way more challenging than you think. And unfortunately, companies often try to sell you the biggest and most expensive backpack they have to offer simply because they want your money. The bad news is this backpack is not always the best choice, and most often winds up being a waste of money.
To find the perfect backpack, there are many things to consider, including:
Brand

Quality

Materials

Size

Price

Shape

Color

Ratings and reviews

Popularity

Warranty

Extras
In a nutshell, you want the best bang for your buck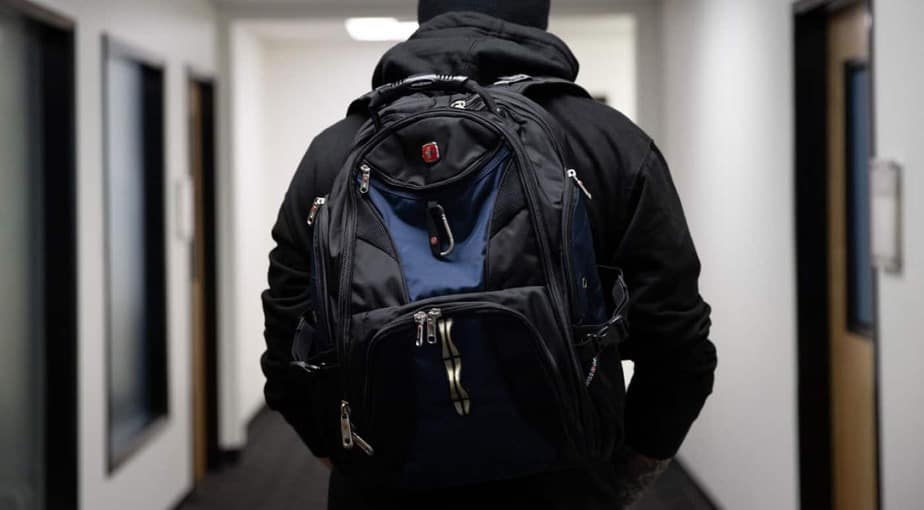 You don't want to break the bank on a new backpack just for it to fall apart on your very first hike through the mountains. But you also don't want to spend a lot of money for a lot of cool features if they're not going to be useful to you.
Yes, we warned you — this search can be a lot more overwhelming than you think.
Help us help you!
As always, we want to do our best to help you. We want to make your life easier, your buying experience simple, stress-free, and enjoyable, and to make sure you're completely satisfied with your purchase.
We know how stressful traveling can be to begin with, whether it's a short, weekend business trip, or a long three month adventure. Either way, you have itineraries, flights or buses to catch, and things to pack, and you want to make sure you don't forget anything important!
We did all the hard work for you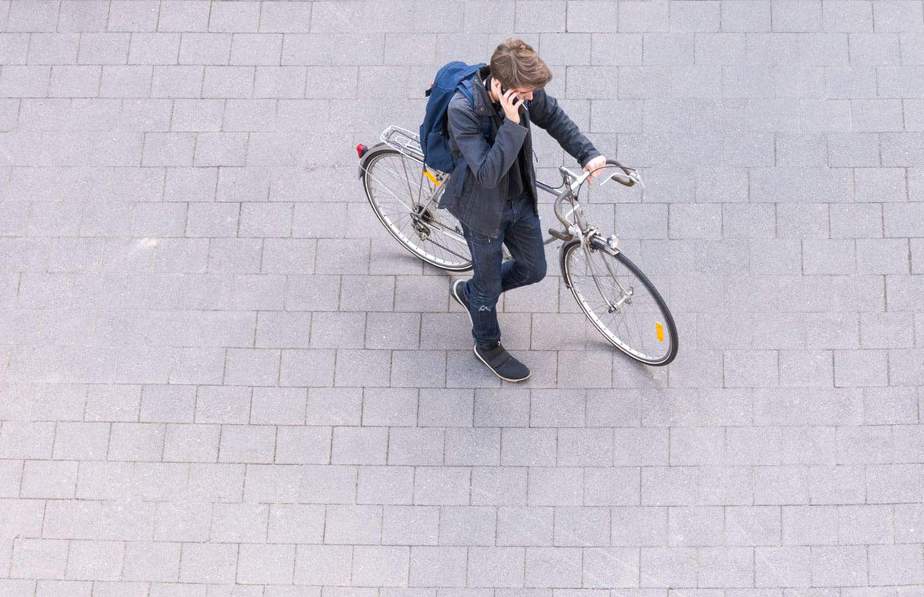 We took the time to search the internet high and low to find only the best of the best backpacks out there. The backpacks we found have features you may not have even thought possible, so much room you can't even imagine, and are built to last any adventure.
We thought of several different reasons you may need a backpack, and found the ones that fit those exact needs, narrowing it down in a simple and logical way so that your backpack search is much easier.
And these are all backpacks we love, too!
We're not throwing backpacks at you that are terribly made, poorly rated, and wouldn't even last a trip on the subway. We're giving you backpacks we love and trust and would use ourselves. So there's no need to worry — no matter which one you choose, it's going to be a good one!
For trips low and high, near and far, here are some of our favorite backpacks that will get you where you're going, with everything you need.
Happy traveling!
Methodology
When it comes to picking out the best backpacks out there for you, we don't take the easy route and write down the first few backpacks we see. Our search goes much deeper than that to save you the time, stress, and headache. We take our time to find only the best of the best for you.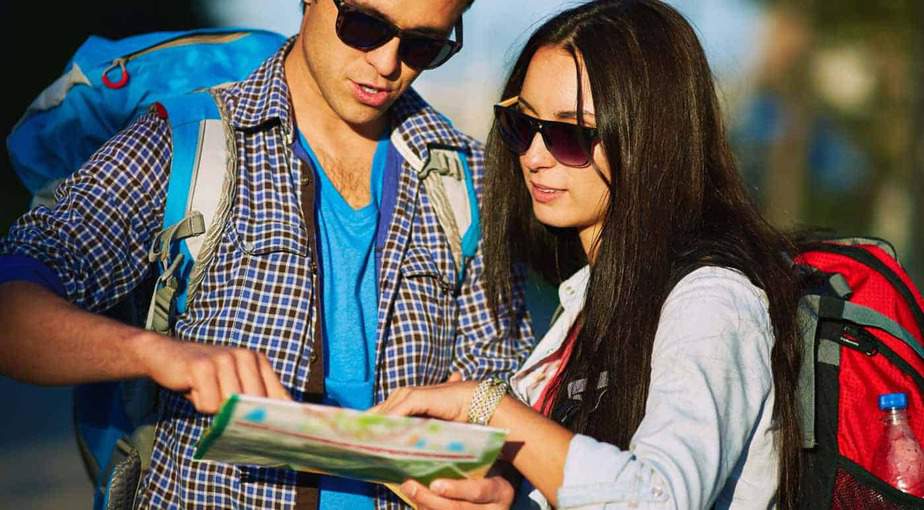 Every backpack we present to you is judged on a number of factors, including:
Price

Brand

Customer ratings and reviews

Size and shape

Materials used

Popularity

Overall quality
We do our best to find the best backpacks out there especially for you. We not only read the company's description, but also hundreds of unbiased customer reviews to see how they like it. Of course the company is going to say their product is the best — it's the customer reviews that mean the most!
You can rest assured that our reviews of each and every one of these backpacks are completely fair and honest, and we only present you with products that we would use ourselves.
Best Backpack Overall
SwissGear 1900 ScanSmart TSA Laptop Backpack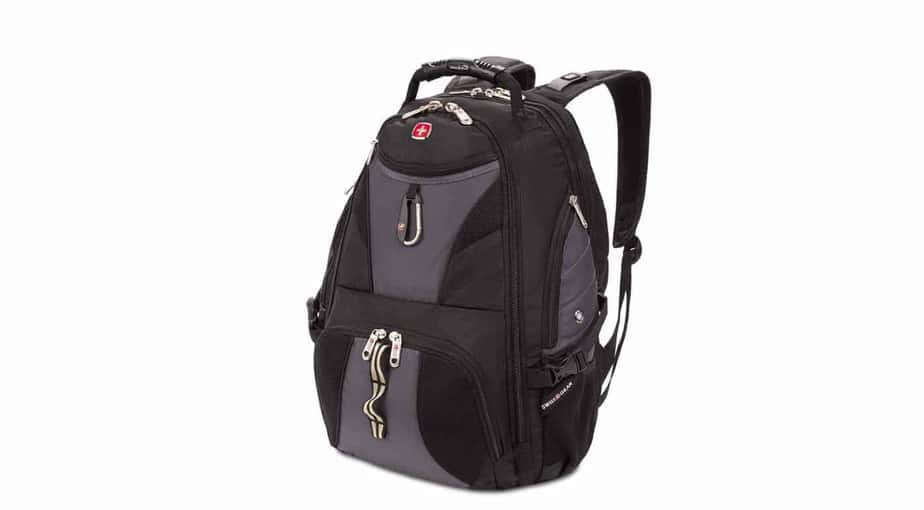 Taking home the title of the best backpack overall is the SwissGear 1900 ScanSmart TSA Laptop Backpack. A quick overview makes it obvious as to why this backpack is our number one, but let's get a closer look at all its amazing gadgets and features.
The SwissGear 1900 ScanSmart TSA Laptop Backpack is super roomy, giving you enough space for all necessary items plus a separate pocket specifically for your laptop. There's no need to worry that your laptop may get ruined — this backpack is made from durable, sturdy polyester fabric that is built to last. 
This bag features one large main compartment with rugged oversized zippers, as well as a tablet pocket, an accordion file holder, an organizer compartment, multiple internal pockets, side accessory pockets, water bottle pockets, and a padded media pocket with a headphone cord port. 
Another cool thing about this bag is that you no longer have to take your laptop out of the bag if you're going through airport security. The ScanSmart lay-flat technology allows for laptop-in-case TSA scanning. Score! That means one less step to take through airport security, which takes long enough.
Best Backpacks for Men
SwissGear 1900 Travel Gear TSA Laptop Backpack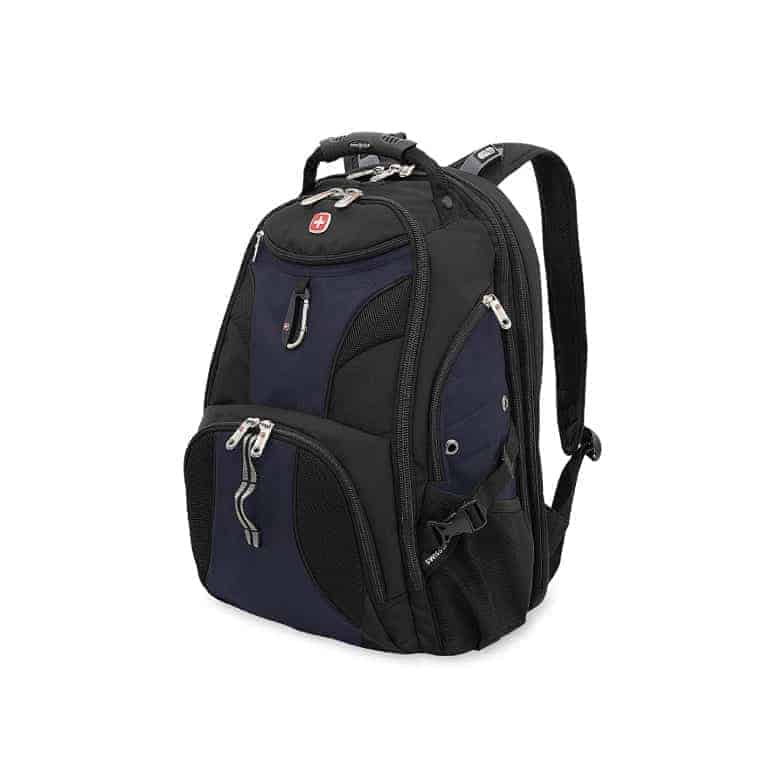 Are you ready to explore the world? All you need is money, your passport, and the SwissGear 1900 Travel Gear TSA Laptop Backpack by your side…well, on your back.
This bag has everything you need: It is full of pockets, compartments, and special features that are all sturdily built to last a lifetime. One of the most unique qualities is the ScanSmart lay-flat technology that allows for the ultimate in-case TSA scanning, meaning one less step to take as you're going through airport security. 
With a large main compartment with rugged oversized zippers, adjustable side compression straps, a heavily padded back panel with Airflow technology, and padded, contoured shoulder straps, this backpack is totally functional and filled to the brim with organizational opportunities. 
There is also a TabletSafe tablet pocket, an accordion file holder, and multiple internal pockets. It's no surprise that this backpack won in so many different categories. It literally does it all! 
Honorable Mentions

Mancro Anti-Theft Business Backpack

The Mancro Anti-Theft Business Backpack is perfect for traveling to and from work with your laptop, featuring a theft-proof combination lock and durable metal zippers to protect your wallet, laptop, keys, and other valuables.  

This backpack has three main pockets, nine inner smaller pockets, and two side pockets for the ultimate storage and organization. There's also a compartment designated for your laptop and great organization for smaller items such as pens and pencils.  

It's made from durable eco-friendly water-resistant polyester fabric, with padded shoulder straps for ultimate comfort and durability. It's perfect not only for business but for travel, shopping, and outdoor activities.

Carhartt Legacy Backpack

Our next backpack is brought to you by Carhartt, a company that has been making durable workwear and accessories for well over a century. The Legacy Backpack is made from durable materials, including Duravax abrasion-resistant materials for the base of the pack.

This backpack is a great, inexpensive, and lightweight go-to option that includes a spacious main compartment with separate tablet and laptop sleeves, as well as an organizer pocket. Both the padding on the shoulder straps and the contoured design make for a comfortable wear. 

FJÄLLRÄVEN Kånken Backpack

Our last honorable mention comes from the Scandinavian manufacturers at FJÄLLRÄVEN. These folks have been making large outdoor packs for 40 years. The Kånken is their version of the everyday pack. As with most FJÄLLRÄVEN packs, there aren't many frills, just good quality and plenty of style.

The straps aren't padded, but they are ergonomically designed for a comfortable fit. It's not a "busy" pack, as there is only a large and small compartment. The large can hold your laptop or books, while the smaller one is good for other items. The pack is made from a water-resistant vinyl, making it easy to clean, and, of course, its Scandinavian style speaks for itself!
Best Backpacks for Work
Mancro School Backpack
The Mancro School Backpack has tons of storage space and pockets. Featuring three roomy main pockets perfect for notebooks, folders, and important work documents, plus nine small inner pockets for pens and your keys, this bag makes it easy to stay organized. Plus, it has two side pockets perfect for your umbrella and sunglasses. 
With durable zippers and an anti-theft combination lock, this perfect work backpack helps protect your items when you're traveling to and from work on the train, the subway, or even a plane.
As if it couldn't get any better, this backpack also has a USB charger interface and a built-in charging cable, letting you conveniently charge your phone on the go.
Made from tear-resistant, durable, eco-friendly nylon fabric with padded shoulder straps, this bag can withstand any elements and is perfect to use everyday. We're sure you'll be impressed with its durability.
Honorable Mentions

Kopack Laptop Backpack

Combining functionality with style and safety, the Kopack Laptop Backpack is also great on your wallet. This backpack provides ample space, enough to fit a large 17 inch laptop. The bag is made from durable anti-scratch, and water-repellent nylon.

The safety features make this bag stand out. There is a rear anti-theft pocket to keep your valuable papers or credit cards, and the zipper structure makes it very difficult for thieves to gain access. Whether tooling around town or trotting across the globe, this bag is a great option.


Duffel Pack 2

Versatility is the name of the game with the Aer Duffel Pack 2. Whether you're headed to the office, off to catch a red-eye flight, or gearing up for the gym, this backpack is along for the ride.

The Duffel Pack 2 has a multitude of features that we — and plenty of loyal Aer customers — love. But if we had to pick favorites, we'd go with the adjustable sternum-strap, ample padding to keep your electronics safe, multiple well-designed access points, and water-repellent YKK zippers.

FJÄLLRÄVEN Kånken Backpack

This company created their backpacks with school children in mind, hoping to save their backs from the weight of their heavy school books. But this backpack is for more than just your average school child! The FJÄLLRÄVEN Kånken Backpack quickly spread around the world as an iconic and highly functional bag for anyone out there.

Simple, stylish, and functional, this bag has a large main compartment with a large opening, two side pockets, and a zippered front pocket, making it super easy to organize all your must-haves.

Best Backpack for Laptops
Targus 17" Drifter II Laptop Backpack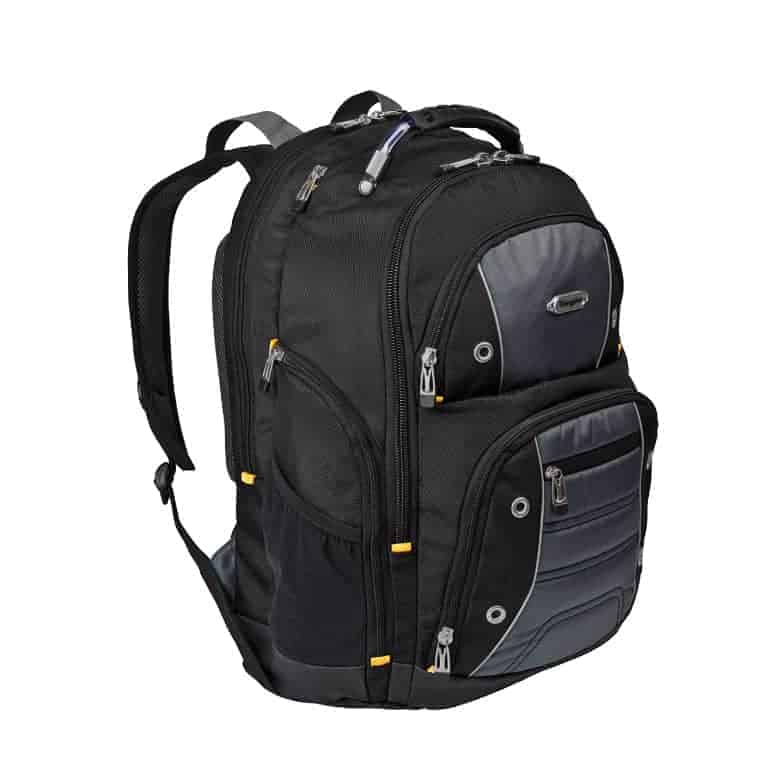 The Drifter II Backpack comes from the folks at Targus, where dedication to mobile computing has been their central mission since 1983. 
The Drifter II features multiple pockets, including an organizer for your phone, business cards, and pens; a larger pocket where you can store headphones or a book; and a roomy large compartment for files, books, or other documents.

There is also a dedicated laptop compartment designed to protect a 17 inch laptop. Featuring one other large compartment as well as a hidden zippered compartment, this backpack makes it easy to organize all your items.

Heavily padded shoulder straps provide you with the ultimate comfort for travel, and even include an elastic loop specifically to hold your sunglasses. The bag also provides modest lumbar support. The Drifter II's ventilated padding on the back also keeps you cool while you are on the go!
Honorable Mentions

AmazonBasics Backpack for Laptops

The AmazonBasics Backpack for Laptops stands out because of the amount of space it provides for storage. There are four main compartments, including a padded laptop sleeve for added protection for your computer. There is also a great organizer pocket to easily keep track of smaller items.

The 20 oz water bottle pocket on the side is also handy, and the price point for the quality of this great bag is simply hard to beat!


SwissGear SA1908 Laptop Computer Backpack

This backpack has ScanSmart lay-flat technology, making it the ultimate bag for laptop-in-case TSA scanning. No more having to take your laptop out when you're going through airport security!

On top of the main laptop pocket, this bag also features a tablet pocket, an accordion file holder, an organizer compartment, multiple internal pockets, side accessory pockets, water bottle pockets, and a padded media pocket with a headphone cord port as well, allowing you to easily organize your bag. You may never lose anything again!


Kopack Slim Business Laptop Backpack

Made from tear- and water-resistant oxford fabric, the Kopack Slim Business Laptop Backpack is a great choice to keep your laptop safe from not only theft, but damage from the outside world. It features an anti-theft hidden laptop zone with easy back access without having to open your entire bag, keeping all your items safe. 

This backpack can withstand rain and can be wiped clean in five minutes with no mark left behind. It'll always look like you have a brand new backpack! 
Best Backpacks for Travel
Deuter Aircontact 65+10 Backpack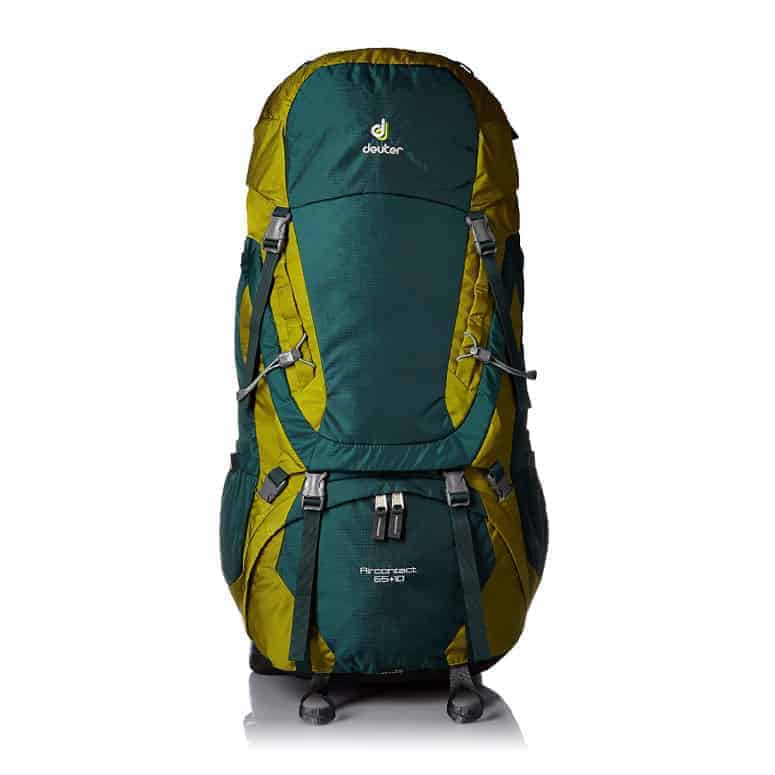 The German designed Deuter Aircontact is our top backpack for travel. The comfortable and padded Aircontact suspension system is the key to this bag's effectiveness, distributing significant weight and making it easier to comfortably carry heavy loads.

The active fit shoulder straps move with you as you are hiking, and the hip belt gives great structure and additional support. The Aircontact also features adequate ventilation to keep you from overheating as you carry that large load.

Standard features include a rain cover that expands to fit over the whole pack, as well as a good sized sleeping bag compartment at the base of the bag. This compartment is separated from the main compartment by a zippered divider, which can be removed.

The main compartment is easily accessible through the top via the U-shaped zipper opening. When you lay it flat, you can also gain access to the middle of the main compartment through a duffle-style zipper on the front.

There are numerous other features, including loops for climbing gear, a 3 liter hydration system, and a wet pocket compartment to stow sweaty or rain-soaked clothing. This backpack is great for long adventures or weekend getaways! 
Honorable Mentions

Osprey Farpoint 40 Travel Backpack

An excellent bag for both long or short trips, the Osprey Farpoint 40 has a nice mix of large and small compartments. The bag features an effective suspension system that transfers weight evenly, as well as a mesh back panel for ventilation.

You can also carry it as a duffel, as the back panel, straps, and hip belt can easily be stowed away so that you can use the padded handle. The main compartment is designed to carry up to 40 pounds of gear, so there's no need to pack light for that next trip.

Hynes Eagle Flight

Traveling can be both exhilarating and exhausting, so it's a good thing that the Hynes Eagle Flight can be carried in three different positions: as a backpack, satchel, or duffle bag. Designed to be used as a carry-on, this bag should be able to fit under your seat on the airplane.

The bag is spacious inside, and is opened via a clamshell zippered opening that folds the bag open and gives you easy access to the large mesh-covered compartment and the organizing compartment on the opposite side. This bag is also affordable, leaving you more money to spend on your adventure! 

Standard's Carry-On Backpack

As the name suggests, this bag is designed to be a carry-on so you can skip checking a bag on your next flight, saving you time and money. Much like other packs on our list, the Standard Carry-On can also be converted from a backpack to a shoulder bag or duffel.

This bag's capacity can expand from 35 to 45 liters, and it features a rain cover and separate compartments. Though it's a bit pricier than some bags, you get a lot of bang for your buck with this one.

Best Backpacks for Hiking
Outlander Ultra Lightweight Backpack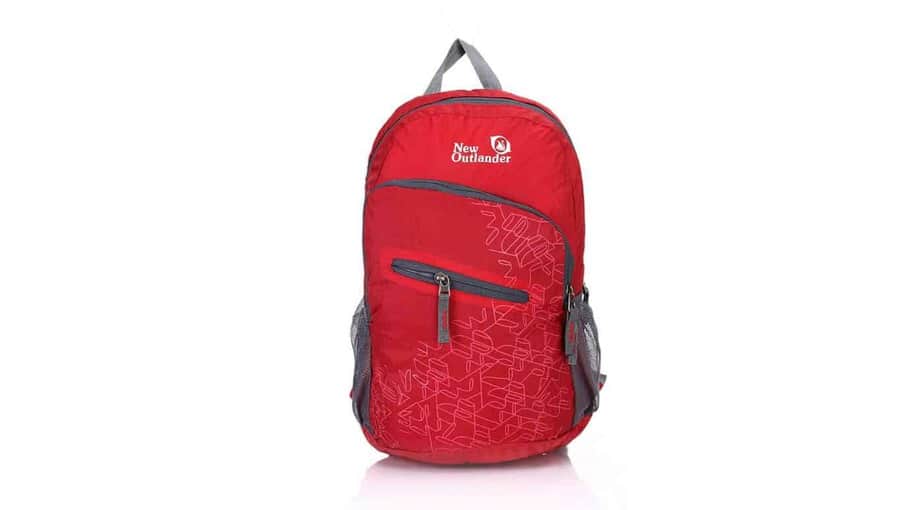 Not only is the water-resistant Outlander Lightweight Travel Backpack the ultimate backpack for traveling, it's our favorite specifically for hiking. It's compact, super comfortable, durable, has multiple compartments, and is even water-resistant, making it ideal for any outdoor adventure. 
The Outlander Lightweight Travel Backpack is made from highly tear- and water-resistant nylon fabric, providing the ultimate strength and performance that can withstand the elements. Plus, stress points are reinforced with bar tacking for increased longevity and comfortable wear. You may even forget this thing is on your back!
Even though this backpack is lightweight, it's still extremely roomy and easy to organize. With a spacious main compartment, two front zipper pockets, one internal zippered security pocket, and two side pockets for items such as umbrellas and water bottles, it's easy to find what you're looking for.
And, if you're an extreme over-packer (hey, we're all guilty of it) the new version of this bag features a carabiner clip, making it easy to attach extra items to the outside. Think water bottles, hats, or even a sleeping bag.
Honorable Mentions

High Sierra Titan

Great for longer trips, the High Sierra Titan is an internal frame pack that provides excellent comfort for large loads. It also has a good ventilation system so you won't get too sweaty as you hike the hills.

Featuring a large main compartment, additional smaller compartments in the lid top, and a standard sleeping bag compartment at the base of the bag, the High Sierra Titan is an outstanding pack at a really good price. 

Hikpro 20L Lightweight Packable Backpack

Don't judge this book by its cover: The Hikpro 20L Lightweight Packable Backpack is small until you open it. This bag folds up into itself into a small, sandwich sized pocket, so it's super easy and convenient to throw in your suitcase for an outdoor adventure. 

Not only does this bag give you every way possible to organize and store your items, it's also built to last. This bag is made with high-quality water- and tear-resistant nylon, with durable, abrasion-resistant SBS metal zippers, and is even reinforced in more than 14 places.

Osprey Xenith 88 Hiking Backpack

The Xenith 88 Hiking Backpack's legendary load-carrying ability keeps you comfortable throughout your journey. The interchangeable hip belt and harness come in different sizes, and the custom molding allows you to customize how this bag fits. Plus, a sternum strap adds stability and helps distribute weight even more comfortably. 

This bag prioritizes access and organization to ensure your journey is as easy and stress-free as possible, featuring side pockets and multiple access points to provide added convenience for quick-grab items. Dual side zips also provide easy access to the main compartment without having to remove the top lid.
Best Backpacks for College
SwissGear 1900 Travel Gear TSA Laptop Backpack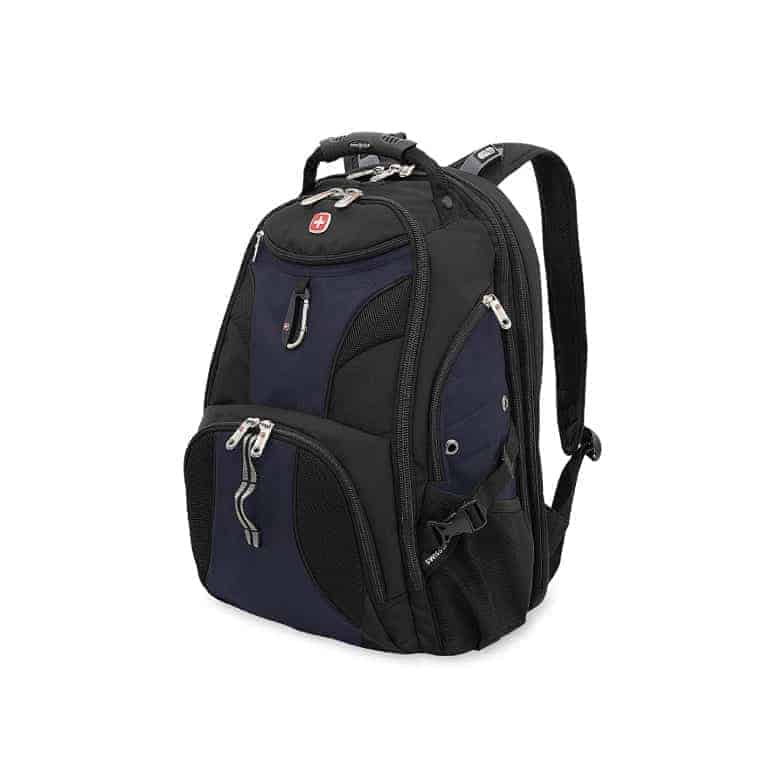 Once again, we have to mention the SwissGear 1900 ScanSmart TSA Laptop Backpack when it comes to the best backpacks for college. This backpack makes it safe and convenient to travel with your laptop.
The SwissGear 1900 ScanSmart TSA Laptop Backpack is extra roomy and has a separate pocket specifically for your laptop. This compartment is made from durable, sturdy polyester fabric that is cushioned to ensure that your laptop stays safe on your journey across campus.
The pockets don't stop at the laptop compartment, however. This bag features a large main compartment as well as a tablet pocket, an accordion file holder, an organizer compartment, multiple internal pockets, side accessory pockets, water bottle pockets, and a padded media pocket with a headphone cord port.
Even if you stuff your heavy laptop into this bag, it doesn't compromise on comfort. It has adjustable compression straps, a heavily padded back panel with Airflow ventilation technology, and padded contoured shoulder straps with mesh and built-in suspension. Regardless of how heavy your bag is, it remains comfortable. 
Honorable Mentions

Mancro College Slim Laptop Backpack

This bag is filled with multiple compartments, making organization a breeze. It has three main pockets, nine inner smaller pockets, and two sealed side pockets, with one being the designated laptop pocket.

Even if walking across campus in the rain puts a damper on your mood, none of your items will be damaged in this water- and tear-resistant, durable, and eco-friendly nylon bag. Plus, with tons of padding, straps, and adjustability, this backpack is super comfortable — even when it's full of school books. 

AmazonBasics Laptop Backpack

AmazonBasics is the manufacturing arm of Amazon, offering everyday items. The AmazonBasics Backpack for Laptops is a great example of an inexpensive backpack with solid features, all adding up to a good value.  

This spacious backpack features multiple compartments, as well as external mesh water bottle pockets, a cinch-latch system to reduce or expand the size of the bag, and a standard organizer compartment. There is a padded sleeve for your laptop (though some consumers question whether it can really fit a 17 inch laptop as advertised), as well as a hard shell back for additional protection.

JanSport Big Student Backpack

JanSport has been making great school backpacks for over 50 years. JanSport bags are known for their classic look, durability, and functionality, and the company's reputation is second to none for customer care and satisfaction.

The Big Student bag is no different. It features two large main compartments, as well as three additional front pockets. There are also tons of different color schemes and designs, allowing for some level of personalization. And, if your bag gets damaged, there is a lifetime warranty that covers most accidents. 
Best Backpacks for School
Under Armour Storm Hustle II Backpack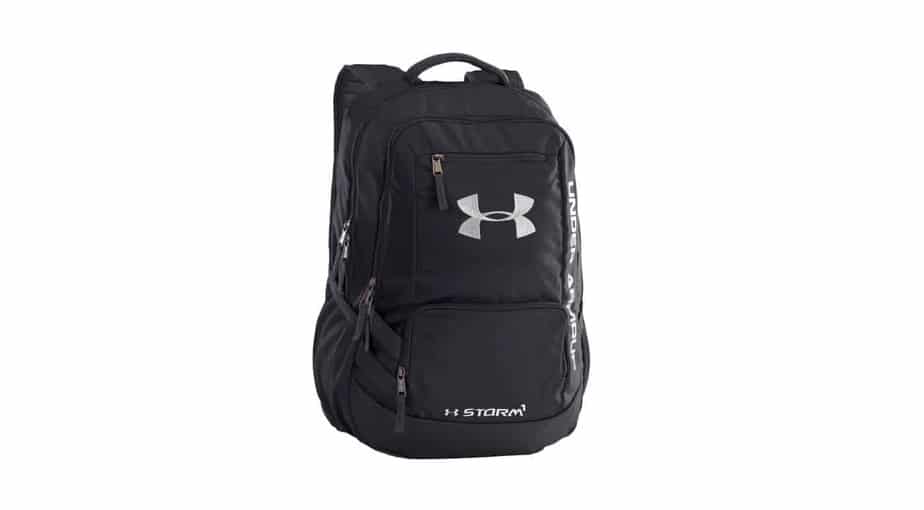 The Under Armour Storm Hustle II Backpack is our top backpack for school because of the great combination of quality and price. This bag delivers highly water-resistant technology, making it perfect to carry to and from school everyday, even when the weather isn't holding up.

It also has a tough, abrasion-resistant bottom panel that ensures it stays strong and gets the job done, no matter how heavy your books are.

The soft-lined laptop sleeve holds up to a 15 inch laptop, keeping it safe, protected, and damage-free. We know how important your laptop is when it comes to school, so we only recommend backpacks that will definitely protect your computer.

The main compartment also features a waterproof pouch where you can store your athletic gear or shoes for practice after school. Since the bag is waterproof, you don't have to worry about sweat getting on your other school items. There is also a small microfiber pouch to hold smaller items, like your tablet or glasses.  

Honorable Mentions

Skip Hop Zoo Insulated Toddler Backpack

If you want to instill a sense of independence and responsibility in your little one, the Skip Hop Zoo Insulated Toddler Backpack may be just what the doctor ordered. This bag is designed to fit toddlers to kindergartners, and has a number of very accessible compartments.

The water bottle side pocket is great for kids, since we all know that a sippy cup or healthy drink is important to keep your kiddo hydrated and happy. By far the most unique and endearing aspect of this pack is that it comes in 29 different animal designs. Your little one will love it, because it's like carrying a stuffed animal on their back!

High Sierra Loop

From the good folks at High Sierra, the Loop backpack is designed especially for students or other commuters. This pack is durable and affordable, and given what your bag goes through in a day at school, it's exactly what you need.

There are compression straps that allow you to increase or decrease the size of the bag, and the dedicated laptop sleeve can accommodate up to a 13 inch laptop. The 18 different pockets give you plenty of options to store your books, pens, papers, electronics, and anything else you need for a day at school.

AmazonBasics Classic Backpack

A no-frills functional backpack, the AmazonBasics Classic Backpack is a real bargain at only $17. There is a large main compartment with plenty of space for your books, binders, notebooks, and files, as well as a front zippered pocket and two Velcro side pockets.

This lightweight bag also boasts a zippered laptop compartment and plenty of space for pens, pen drives, and other school necessities. Even though this bag is basic, the durability and price make it a great deal! 
Best Camera Backpacks
Peak Design Everyday Backpack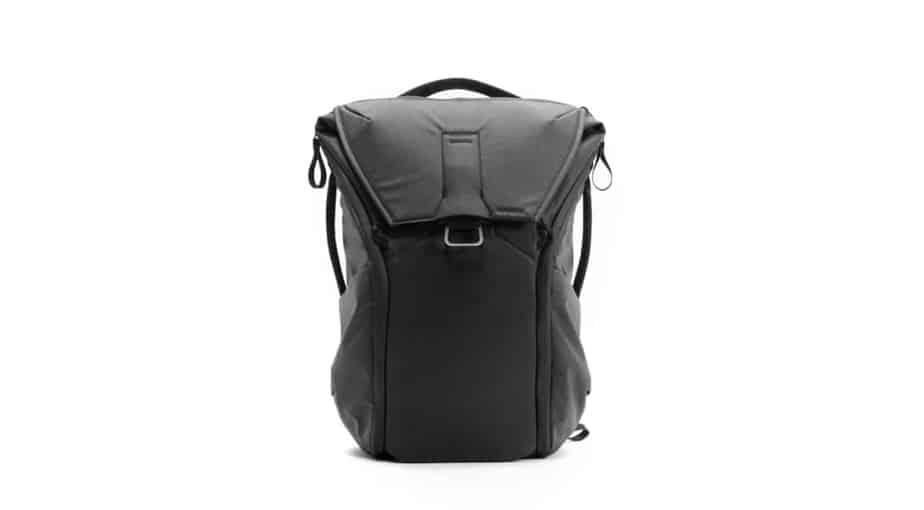 The beautifully designed Peak Design Everyday Backpack is our number one recommendation for the best camera backpack. This pack is made from weatherproof 400D nylon canvas to keep your camera gear safe from the elements.

The top is accessible through a MagLatch, and you can also gain easy access to the rest of the bag with two weatherproof side zippers. As with most camera bags, the interior can be configured to meet your needs for the day with FlexFold dividers.

Inside the side panel pockets, there are smaller compartments for hard drives, cards, batteries and other small items. You can also access the designated laptop pocket without having to open the main compartment.

Other features include external straps to carry additional gear, large expandable side pockets to accommodate tripods and water bottles, and adjustable shoulder and waist straps that provide comfort.

The Peak Design Everyday Backpack is also approved to meet airline specs, so you can tote it as a carry-on. This beautiful bag is also made from durable materials that will last for a long time. Though the price isn't cheap, this bag is worth it!   
Honorable Mentions

Case Logic SLRC-206 SLR Camera and 15.4-Inch Laptop Backpack

This backpack fits an SLR camera body with attached lens, a DJI Mavic Pro (or drones), and a variety of accessories with room to spare. Plus, a patent pending hammock system suspends your SLR above the bottom, providing superior impact protection and keeping you comfortable as well.

The memory foam interior of this backpack lid helps protect everything inside, and it's made from sturdy and durable nylon. Plus, it even has a computer compartment that can accommodate laptops up to 17 inches. This camera backpack has it all, and it's one of our favorites.

Altura Light Traveler

Our next recommendation, the Altura Light Traveler, is great if you are on a budget. This smaller pack is made from durable nylon and comes with a tripod pouch on the side with a strap to secure your gear.

On the front, there is a small pouch to keep papers or wires. The main compartment includes a sleeve for a small tablet and adjustable compartments for your camera's necessities. With adjustable straps, this bag wears well, too. At only $30, this backpack is a good lightweight option for short trips. 

Incase DSLR Pro Pack

Incase is our last honorable mention. This bag offers a great marriage of camera protection and carrying capacity, with tech options for your laptop. The dedicated laptop sleeve can fit up to a 15 inch laptop, which doesn't sit right on your back, making it more comfortable than some other bags.

The interior can be configured to meet your camera needs, and is large enough for a DSLR camera with the lens attached, as well as several other lenses and accessories. This bag is roomier than the Altura Light, but it's not quite ready for hiking.
What is the best way to pack a backpack?
Did you know there are certain tricks to make packing a backpack much easier? First, always be sure to put larger items you won't need right away on the bottom. They create the perfect surface for smaller items and prevent you from having to dig through your entire bag to find what you need.
Also, make sure the weight in your bag is equally distributed for ultimate comfort. The heaviest items in your bag should line up to meet right where your shoulder blades are. Then, top off these items with medium weight items to ensure your bag remains stable and comfortable no matter where you are.
Use the outer pockets for smaller items such as your phone, camera, iPod, or a compass. You most likely use these items often, so it makes the most sense to keep them easily accessible. Also, group similar items together. Don't put your cellphone in one pocket and its charger in a different pocket. Do what makes sense!
You can always watch videos on YouTube for more in-depth tips on the best way to pack your bag. Visuals may make this process a bit easier.
How do I wash a backpack?
It certainly is possible to wash your backpack. However, be sure to read the instructions on how to care for your specific backpack, as backpacks are made from all different materials and may require different washing systems.
You may be able to throw some backpacks in the washing machine. If you do wash your backpack this way, either wash it by itself or with a towel or two. Also, wash it in cold water on the gentle cycle. You don't want to cause any unwanted damage to your bag, especially since they're not always cheap!
It's also a good idea to air dry your bag outside if possible, instead of putting it in the dryer. Also, stuff some towels inside to help absorb excess moisture and keep its shape.
When in doubt, use a gentle cleanser without bleach, and hand wash the backpack in the sink. If your backpack doesn't include care instructions, this is probably the best and safest way to wash your bag to ensure you don't ruin it.
How can I waterproof my backpack?
The easiest way to waterproof a backpack is to use a rain cover, which most hiking backpacks include. A rain cover is a piece of waterproof material that covers your entire bag like a shower cap, tightened with elastic. 
Another way to waterproof your bag is to line the inside with a plastic bag or liner. In this case, your bag may get wet on the outside, but what's inside will stay dry. Use a bag that's a bit larger than your backpack to make it easier to close.
You can also use Ziploc bags to keep smaller items inside your bag dry, such as your phone, wallet, charger, headphones, etc. Again, this technique won't keep your entire backpack dry, but it will keep your most important items dry. Just make sure you zip the bags closed completely so no drops sneak in!
Last but not least, simply purchase a waterproof bag. Not every backpack is waterproof, but some are, especially ones that are meant for the great outdoors. This route may be the easiest and safest, but if you're a bit wary on whether or not it'll work, you can also bring along some Ziploc bags.
What is the best backpack material?
The best of the best backpack material is Cordura. This material is water-resistant, durable, and abrasion-resistant. Heavier and more rugged than nylon, some Cordura fabrics are even used in the military, so you know they have to be good!
Cotton canvas is another great choice. This fabric is coated with a layer of waterproof wax to help keep your backpack and all your items inside of it safe from the elements. It's also pretty durable and built to withstand daily use.
Another great material for backpacks is nylon, which is often treated with a PVC or silicone coating. This treatment makes your backpack stronger and water-resistant — hello great outdoors! However, this material isn't very breathable, so it can cause mildew.
When it comes down to it, there are tons of different great materials out there for backpacks, even more than the three we mentioned above. If you're unsure, you can always try to locate the backpack in-store so you can feel the material itself and decide whether or not it seems like it's built to last.
When should I get a new backpack?
When to replace your backpack is entirely up to you. There's no specific time limit for your backpack if it's in good shape, so you may want to examine your bag for a few things if you're thinking about replacing it.
If your backpack is falling apart, your things are falling out left and right, it has a ton of holes in it, and the zippers are getting stuck or are beginning to break, a new backpack should be in your future. Imagine hiking in the woods for an hour and then finding out your cellphone fell out of your bag. Yikes!
You should also consider replacing your backpack if yours is too small or no longer suits your needs. Maybe you have a small two compartment backpack but are going on a month long hiking journey and need one with much more space. Or maybe you got your backpack when you were a child and now it's too small.
There's really no right or wrong length of time to have a backpack. If your backpack is in good condition and suits your needs, don't worry about purchasing a new one. However, if it seriously isn't working for you anymore, take a look at our recommendations and pick your favorite!
RAVE Recommends
While you're in the market for a backpack, here are some other great products that will go perfectly with your new bag: