The Mancro School Backpack wears many hats in life; backpack, companion, reluctant witness to dim-witted adrenaline-fueled escapades… but, more importantly, top-ranking choice amongst backpacks for work.
It is a genre-busting minimalist design with a hint of urban-warrior and a combination of features that will leave you wanting to kick those obsolete attaché folders to the curb.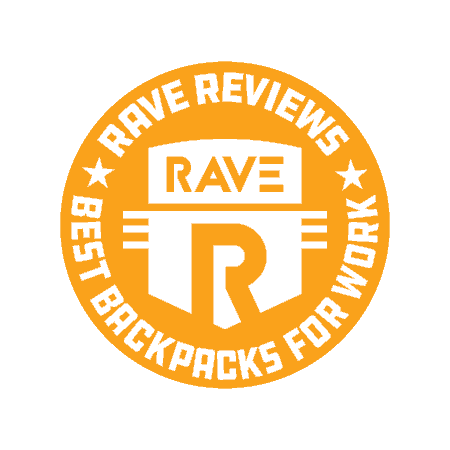 Backpacks have come a long way since their days of being slung behind slouching school-kids, crumbling under the weight of books, bag-lunches and lofty hopes of future success. We have long discarded those unwieldy textbooks along with our ambitious aspirations. But, years after we thought we would have traded them in for bougie briefcases; here we are, talking about backpacks for work.
There is a reason for the somewhat gritty immortality of the backpack. They, for one, do a seamless job of alternating from the backs of outdoor aficionados to fitness enthusiasts and occasionally, Ryan Gosling. But even more impressive than their fluidity (and affiliation to celebrities); is their surprising ability to hold just about anything, and still be kind to our spines.
On some days, briefcases come off as a little clunky… and pretentious. While shoulder bags sometimes throw your weight to one side; leaving you lopsided, and needing to reset a displaced shoulder bone.  However backpacks are known to over-deliver in terms of capacity and transportability. And like you will soon see, they have a knack for making daily work commutes a little less dad-like.
Ready to play catch up? Well, we have a few suggestions that make a great jump-off point; whether you are just a regular worker-bee or a world famous on-screen heartthrob…
The Backpacks for Work We RAVE About
Here are a few workplace friendly backpacks that you'd want to sling on and waltz into the boardroom with.
The Macro School Backpack is a 40L-sized blend of commuter-fond features that doesn't leave much room for the skepticism of the backpack cynic. There is nothing quite like a backpack that serves functionality with a side of charm.
Read Full Review
The Kopack Laptop Backpack makes a point of offering premium-priced features to commuters on a shoestring budget. You won't find space, reliability, transportability, and style, at a more pocket-friendly price.
Read Full Review
Unlike those over-accessorized options that leave much to be desired, The Duffel Pack 2 is actually a great option for every man (or woman) on the go.  Work, gym, ill-advised adventures – you name the place, and the Duffel Pack Backpack will fit right in.
Read Full Review
Here's The Thing about Choosing Backpacks For Work…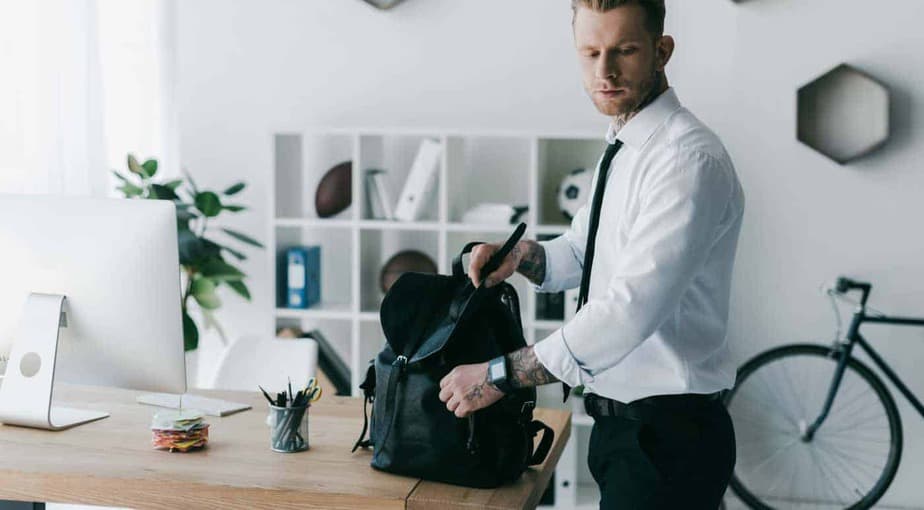 Briefcases may be slowly losing their mojo and identity as a status-symbol among business execs, but backpacks do not have a unanimous vote either. This is why work-compliant backpacks must be nothing like that reflective, mesh-covered mass you cart around on an average day.
The perfect work backpack should match your professional attire. In fact, it may be designed to bear a resemblance to the typical briefcase. Think; a mature looking, premium-leather option, with a reasonable number of exterior pockets, waxed canvas, and absolutely no cartoon stickers.
However, on the off-chance that your office work-wear is themed 'hobo-inspired' feel free to get creative with other options. Otherwise, stick to the script and don't give those backpack skeptics a reason to scoff.
When You Shouldn't Wear Backpacks for Work
We love backpacks. The idea of a dual-arm carry-on that evenly distributes the weight of your stuff is nothing short of ingenious. Unfortunately, it is this structural design that sometimes poses sartorial problems. Those nifty shoulder straps do not pair well with shoulder pads in suits or blazers; one trip to the office and your finely woven 100% Italian wool jacket will probably be left looking defeated.
If you are a suit-wearing backpack enthusiast, choose a backpack with a handle and be prepared to let your palm and wrist pay the ultimate price. Otherwise, lose the jacket and rock that backpack! You can always throw it back on anyway.
How to Shop For a Backpack That You Can Wear to Work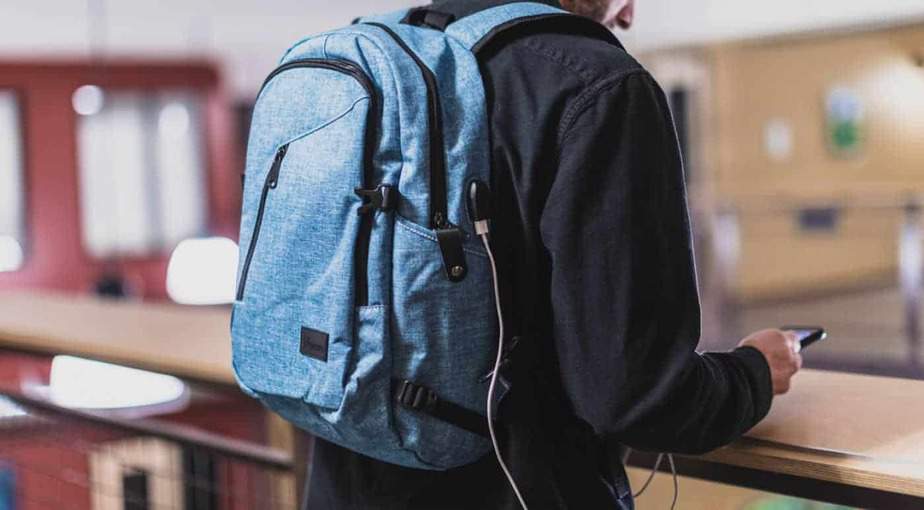 The rules for work-friendly backpacks are universal; keep the colors toned-down and try not to look like a schlub taking fashion cues from a runaway teen.
When shopping for a backpack that will glide right into a formal environment without sticking out like a sore thumb, the major qualities to look for are; functionality, accessibility and perhaps a few safety/protective features just in case the office klutz runs into you with coffee.
It goes without saying; the backpack can leave you looking like the office-pariah, or fiddling with it like a pack animal. Again, think; simple, functional and understated.
Multi-Functional Workplace Friendly Backpacks
We do not recommend that you show up to work with the exquisitely monogrammed backpack that accompanies you to weekend-trips at camp 'no-one-should-ever-drive-that-far'. Please, don't. However, with expert guidance, you can choose a backpack versatile enough to interchange environments without soliciting stares on your behalf.
Backpacks for Work & Travel
Your work backpack will likely be your go-to option for those impromptu meetings that hardly offer the luxury of packing. If you are a work nomad, your best bet would be designs that feature multiple interior and exterior compartments. Think; padded grip-handles and shoulder straps that can be alternated as cross body straps; you know, for when you are darting across the tarmac in a caffeine-fueled haze.
Since you need a bag that can interchange from hand-luggage to work bag, consider options with collapsible pockets or sleeves that can be easily tucked down when they are not in use. Seeing as it will also be dragged through multiple metal detectors, you'll certainly want a bag that can take a beating – and textured leather never disappoints.
Gym backpacks harbor the best and worst of items. Between the protein shakes and the dirty laundry, it might be a little hard to imagine a backpack that will provide the convenience of going from sweaty to crisp-looking.
If your daily commute often involves pumping iron before heading straight to work, consider choosing a backpack with large exterior pockets where dirty laundry can be safely tucked away. Durable, moisture-resistant designs will also offer the guarantee of zero smell transfer when you whip open your bag in front of your colleagues.
Backpacks For Work & Hiking
Okay, this is a tough one. White collar jobs and hiking are hardly ever discussed in the same breath. However, if you manage to snag the right backpack that it might even double as a travel and seamlessly ease into playing the role of hiking buddy.
Once more, multiple pockets are an excellent option.  Also look out for adjustable shoulder and cross body-straps. You certainly won't go wrong with water bottle pockets and a water-resistant exterior. When you need a seat for the fireside, you'll be glad to know that your bag is capable of taking the few punches from nature.
Methodology
If you are wondering how we arrived at our list, you are right on track. The features of a great backpack cut across board, and they formed the baseline of our selection. Here are a few of the qualities that qualified our winners for a place on our ranking.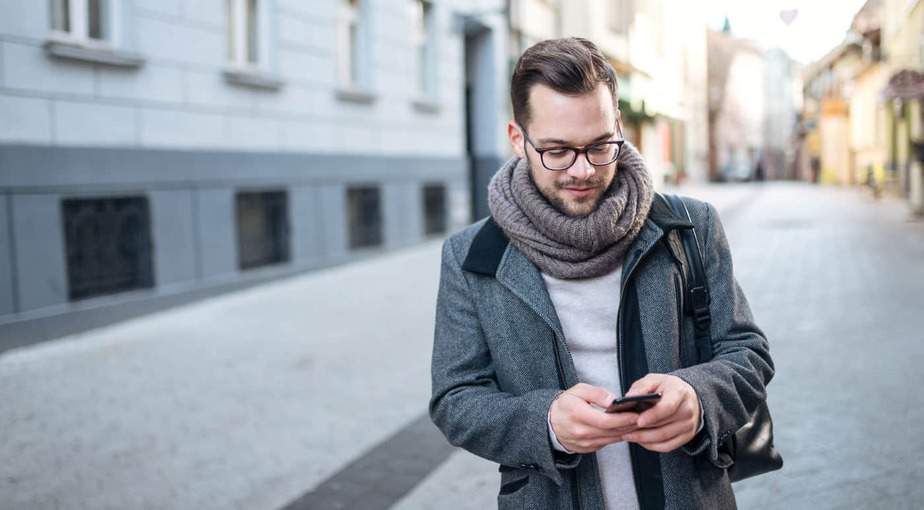 Style: While we love the idea of a laid-back, unbothered look, we aren't particularly keen on backpacks that look like they would pair nicely with a lollipop and report card. The common theme with our best backpacks for work is stylish and fashion-forward with a touch of regal formality. We would hate to see you mistaken for a teenager.
Construction: A few unnecessary pockets and a couple of stuck zippers and your supposedly convenient backpack could morph into a fiddly nightmare. In terms of design and features, the ideal backpack for work should be simple and easily accessible – especially if you would need to be lugging it through metal detectors.
Straps: Considering how much pressure they are bound to put on your shoulders, backpack straps should be well padded, adjustable, wide enough that they aren't uncomfortable, but slim enough that they don't look like grandma's shoulder pads.
Ventilation: Considering what a nuisance back sweat can cause, we made our selection with proper ventilation in mind. Backpacks with breathable materials and/or a mesh-y back panel often top the ranks in this regard; and if you have ever set down your backpack to be met by the galling sight of a sweat-soaked back patch, you will agree that this is a priority.
Material: There is no greater tragedy than finding an elegantly designed, moderately accessorized backpack made with crappy material. Your bag's material will determine its weight, its capacity, and its lifespan. It will also determine whether you come off as a wandering nomadic or classy 9 to 5'er. Something about nylon subtly says 'sweaty traveler' and leather? Well, you can never go wrong with leather.
Safety Features: From lapping zippers to water-resistant surfaces, there are a variety of minor features that might initially seem negligible but are quite capable of changing the face of your work commute. For instance; imagine never getting worried about getting pummeled by the rain because your gadgets are safely tucked out of the way…
Price Point: We might agree with the mantra of the thrifty – quality is not a virtue exclusive to the expensive (or something like that) but there's a reason we don't shop from parking lot vendors or screaming homeless people. That said, there is a price point for every commuter and whether deep-pocketed or prudent; and there is a backpack on this list with your name on it.
The Best Backpacks for Work
Mancro School Backpack

Price: $39

Material: 900D Polyester (Water Resistant)

Volume: 40 liters

The Mancro school backpack is a 40L-sized combination of features that doesn't leave much room for the skepticism of the typical backpack cynic.

Its slim profile charmingly masks a 17.3-inch main pocket and multiple compartments along with slender but fully padded straps made from 900D water resistant fabric.  And with a discrete little thing pocket that gracefully hides beneath the aesthetically pleasing zipper drama, the question with The Mancro School Backpack is not why we love it, but rather why not?

While the laptop compatible backpack is not nearly large enough to double as a gym bag or brawny enough to go on off-grid adventures, it will have no trouble toting a few everyday essentials and a water bottle which will glide seamlessly into the side-pocket adjacent its external USB charger.

Now, imagine a world with a backpack that ensures that you and your gadgets are never out of juice…

Pros

Slim profile

USB charging port

Water resistant material

Cons

Zippers are notoriously flimsy

Limited capacity

Kopack Laptop Backpack

Price: $35

Material: Nylon

Volume: 30 liters

The Kopack Laptop backpack balances the fine line between business and sporty, offering all the perks of a respectable business and go-everywhere backpack at a pocket-friendly price.

While most inexpensive options are thoughtlessly plastered with laptop sleeves and additional strap padding, the Kopack Laptop backpack raises the bar with a 17-inch main compartment, a separate laptop partition complete with an organizer, dual-bottle pockets and lockable zippers all in a waterproof, anti-scratch material that you won't be uneasy to lug around the train station.

That's right, with its suitcase-style design, multiple organizational pockets, and advanced security system (comprising of a stealth zipper structure and anti-theft system) those spur-of-the-moment meetings on the other side of the world will no longer be a nightmare; keep your Kopack packed and like a boy scout, you'll always be prepared to be on your merry way.

Pros

Tons of pockets

TSA compliant

Budget-friendly

Cons

No bottle pocket

Material retains heat

Duffel Pack 2

Price: $170

Material: Polyester/nylon

Volume: 24.6 liters

When it comes to go-everywhere bags, the Duffel Pack 2 Convertible essentially rules the pack. Without missing a beat, this backpack will go from lugging work-stuff, to holding your gym gear. And if you blink you may find it running down an airport lounge; looking like it wasn't just rock-climbing a night before. Case in point – it goes anywhere.

Rugged meets functionality in this backpack. And while you might be a tad overwhelmed by the bulk, it is hard to not be impressed by its YKK water-repellent zipper or the airy shoe compartment that masks sweat and odor. It is padded, has multiple access points, an expandable side pocket and a resilient nylon exterior that will protect your stuff with its life. And even if you are unimpressed by other features, we can all agree that an adjustable sternum-strap is one thing that might be hard to refuse. Who can say no to comfort and stability?  

Pros

Water repellent zippers

Multiple access points

Adjustable sternum straps

Cons

A tad bulky

Nylon exterior may rip

Fjällräven Kånken Backpack

Price: $80

Material: Vinylon F

Volume: 20 liters

Fjällräven is a Swedish brand with a flair for producing all things outdoorsy; naturally, their attempt at a business-friendly backpack resulted in a bag that can go from work to the gym and perhaps take a quick detour to an off-grid camping site before heading back home.

Okay, maybe that isn't a likely Monday-evening route; but, at least, you have a backpack that leaves your options wide open.

So, the Fjällräven Kånken Backpack has all the workings of an unusual formal-outdoor blend; a square-ish frame typical to the formal briefcase but Vinylon F fabric which seems a little more durable than luxurious;  a trait common to hiker backpacks.

It has a spacious main compartment synonymous to travel backpacks; reinforced zippers that can wade through the elements of nature; cross-mounted straps that will keep it fastened in the middle of a bumpy climb, and a tote-bag handle that allows you drag it across airport lounges with ease.

All this, plus a bright red fox logo at is plastered beneath the front arm – a gentle, a-la-mode touch that is guaranteed to get you the right kind of attention.

Pros

Versatile design

Durable & Scratch resistant

Tote-bag handle

Cons

Slim shoulder straps

The fabric is not pleasant to touch

WANT Les Essentiels Kastrup Backpack

Price: $995

Material: Leather from France

Volume: 17 liters

This is by far the most expensive bag on our list. WANT Les Essentiels de la Vie was founded by twin brothers Dexter and Byron Peart with aim of combining fashion with practicality and necessity. All of the products manufactured under this label are specifically designed with the traveler in mind. The Kastrup Backpack is no exception.

The bag is made of a rich leather and nylon with a lining created from the signature organic cotton used in other WANT Les Essentiels products.  The main compartment is large and includes a laptop sleeve as well as a smaller zipper pocket. There is also another handy—and secure—zipper pocket on the back that can be easily accessed while moving through the airport, etc. And the bag comes with a lock for the main compartment.

Undoubtedly the price will scare some folks away, but this really is a quality bag that is super-stylish and highly practical!


Pros

Lightweight & simple

High quality materials

Security pocket

Cons

 Very Expensive

 No water bottle holder

Incase ICON Backpack

Price: $200

Material: 840D nylon

Volume: 17 liters

If your work requires that you travel with various items of tech, then it is hard to imagine a better backpack than the Incase ICON Backpack. With some 14 different types of pockets, there is more than enough space to store your gear and make sure that it fits. The ICON features dedicated pockets for mobile devices—handily located I might add—as well as a laptop compartment and a tablet compartment. The laptop compartment can fit up to a 15'' laptop.

Made from a sturdy 804D nylon this bag is quite durable, and the straps and molded back padding offer comfort and a great fit. The sleek style means that you won't be worried about how you look wearing this bag.

Though the bag might be a bit big for smaller sized folks—it is almost two-feet tall—the Incase ICON Backpack offers an excellent option for the techie who is on the go!


Pros

Lots of tech features

Good storage

Stylish

Cons

Somewhat pricey

No padding on the bottom

May be too long for some

Victorinox Altmont 3.0 Flapover Laptop Backpack

Price: $85

Material: Polyester

Volume: 13 liters

From the folks who brought you the Swiss army knife, comes this slim-profile gem of a bag. Available in a standard version, the flapover provides an additional layer of style and function. In keeping with Victorinox's commitment to quality, this bag is made from a durable VersaTek nylon. The base is made from a synthetic ballistic nylon to add additional protection to what is usually the vulnerable part of any backpack.

The Altmont 3.0 features two separate large compartments. The rear compartment is especially designed for your laptop and can fit up to a 15.6'' computer. In addition, there are two zippered exterior pockets for smaller items—one of which is an organizer pouch—as well as great stretch pockets on the side, perfect for your water bottle so you can keep hydrated on your commute.

All of this is underwritten by the style of Victorinox and its flapover design, which is secured with a buckle for that retro feel.  A great bag at a decent price!


Pros

Quality construction

Good protection for laptop

Good back padding   

Cons

Not as large as some bags

Not as many features

Booq Cobra Squeeze

Price: $122

Material: Bionic fabric

Volume: 20 liters

If you want an urban design that is functional then the Booq Cobra Squeeze may be the right pack for you. This is a highly compact backpack, though it does provide storage space for a good amount of gear, including space for a 15'' laptop. With good cushioning on the back panel and straps made from breathable material, this is a pack that is easy to carry.

One of the great features of this pack is that it really offers good protection for your laptop. This includes an elastic strap for suspension which will keep it from being exposed to a relative lack of protection on the base of the bag. There is also about a half-inch of protection wrapped around the computer in the laptop dedicated sleeve.

Though this is a smaller bag, and some folks found it a little less than comfortable for long hauls, it is nevertheless delivers in terms of style and basic functionality!

Pros

Good construction

Very stylish

Good laptop protection

Cons

Not water-resistant

Questionable durability

Myth Backpack

Price: $139.95

Material: Polyester

Volume: 28 liters

The Myth backpack is the cult favorite of execs leaning towards a no-frills style that subtly masks their otherwise intimidating sophistication.

It is just the right amount of everything; Sleek but modest, modest and yet tailored with pint-sized doses of cutting-edge convenience… modest but pretty awesome…

At first glance, it is a no-brainer. From the exquisite tailoring to effortless fall tones, the Myth Backpack checks all the boxes that it should.

On the inside, however, you will find it anything but ordinary. It is generously fitted with a unique CableReady system for on-the-go charging. Not to mention, extra padding for laptop protection that will essentially see your devices through the apocalypse. This backpack is spacious — if you have to lug it around, and it is under 15 inches long, then it will fit in this backpack, no argument.

Of all these, we are most impressed by its little charms — an airpod pocket, an air-channel yoke system for better weight distribution, reverse coil zippers, fleece-lined pockets and other features that, contrary to its ironic name, leave nothing to the imagination.

Pros

Durable construction

Cutting-edge features

Waterproof

Cons

Somewhat pricey

May get a bit bulky

Only 15 inches long

Everki Atlas

Price: $170

Material: Nylon

Volume: 32 liters

Our next bag is specifically designed to be comfortable and wearable, while also offering good durability. The five-point strap system helps to significantly distribute weight. And the laptop compartment is capable of fitting even the largest laptops—up to 18''.  The design of the bag also allows you to unzip at the airport and lay the bag flat, making your pass through security much easier.

There is a large main compartment with zippered mesh pockets as well as a soft tablet pocket. The interior is also colored orange to make it easier to identify items in the bottom of your bag.

With extra lumbar support this is a great pack for traveling and will serve you well on your way to and from work!


Pros

Ez-Scan Design

Fits large laptop  

Cons

Falls over easy

A bit pricey
What Features Do I Need In a Backpack?
So, you have decided to make the big switch from clunky work bag to a work backpack; here is a mini checklist of must-have features that your future backpack should have;
The typical home-office commute translates to long days and very heavy loads. A backpack might conveniently distribute the weight such that it is no longer spine-threatening; but only wide, cushioned straps will ensure that your neck and shoulders don't bear the brunt of the mass. Not to mention, wider straps are less likely to scrunch up your clothing.
Shoulder straps are the conventional way to go, but with side and chest straps you can sling your backpack in virtually any direction and comfortably strut or sprint the long-haul. Sure, waist and chest straps are not generally considered 'cool'. But seeing as you can safely secure your backpack with one, provide back-support with the other, they are both worth becoming a social outcasts.
If you consider your daily activities and the accompanying amount of weight you are required to lug around, you will agree that the volume of your backpack is as important as the bag itself. If you must choose a backpack, it must be capable of carrying your life around with you.
A Sensible Number of Pockets
Space is one thing, but compartments are a whole other matter. Compartments often translate to organization, accessibility and sometimes, more space. And no, just because you can have 50 pockets doesn't mean you should. It is clustery, in no way efficient, and will probably leave you looking like the unwitting subject of the After-School special – a little interesting but in no way worthy of emulation.
From the over-friendly office klutz to hackers, pick pockets or actual bag thieves, there are a lot of things to fear when it comes to keeping your bag out of harm's way. A water resistant anti-theft backpack fitted with tracking technology will offer you some peace of mind; and when in doubt, just keep your bag close by.
My Old Backpack Hurts My Back, How Do I Find One That Won't?
To be fair, backpacks aren't exclusively liable for back pain – even bad designs sometimes require negligent owners to truly wreck some havoc.
If your old backpack hurts your back, it is important to, first of all, establish that you aren't a co-author of the problem.
Was your backpack always weighed down by a ton of load? Did you always remember to strap on both arms? Are the straps wide and padded? Or do they cut through your shoulder blade in a knife-life manner and you simply learned to 'roll with it'?
If you answered yes to any or all of the above questions then a new backpack (exciting as it may sound) may not solve the problem. The science behind carrying backpacks is simple; keep your load at 15% of your own body weight, remember to double strap and make sure you are comfy before you commence your commute. Otherwise, bad things happen – like back pain.
If you are confident that you are absolved of any blame then your old backpack is likely the culprit. Here is how can make sure you don't end up with the wrong backpack again;
The bigger your bag, the more likely you are to cart around more stuff than you actually need. If your appropriate bag weight is only 15% of your overall body weight, then your backpack's volume should be no more than 25% of your weight.
Who knew algebra would come in so handy in real life?
Straps are your best friend. They keep your bag secure and even out the weight distribution on your back. Pick a bag with both waist and side straps and you may never pick up a shoulder bag again.
Look For a Cushiony Option
A backpack with a back cushion will provide a firm surface that acts as a back support. And after all the work your back does, it certainly needs all the support it can get.
Can I Wash My Backpack?
…Short answer; absolutely!
Think of it this way; your backpack is marinating in a complex cocktail of sweat, dust, and drudgery. And let's just say, the smell of human labor is nothing enticing.
That aside, the degree of washing that backpacks require mostly varies based on the construction and material of the backpack. Leather, for instance, only needs a fair amount of sunshine and polish to look factory new.  With other materials, however, you cannot go wrong with a spoon full of gentle detergent and good-old hand wash.
Hand-washing Your Backpack
Begin by emptying the contents of the bag, and removing its detachable parts. Then, proceed to treat problem areas especially with stain remover or oxygen bleach, depending on the degree of the damage.
For the entire backpack, dunk in a tub of warm, soapy water and let it sit for a while. With some mild scrubbing and thorough rinsing, your backpack should be good as new.
Machine-washing Your Backpack
If you must machine-wash your bag, then it may be a great idea to pre-treat and pre-soak before proceeding.
Before throwing it in the washer, remember to stuff it in an old pillowcase to protect the arms from getting stuck in action.
After the cycle, don't be tempted to dunk it into tumble dry. Rather, stuff the bag with materials/old foam to ensure that it doesn't shrivel and air-dry. You best believe that there's nothing like a backpack that smells of mild detergent and crisp, cold air and has a new lease on life.
What are the Best Backpacks for Work?
In order to arrive at a definitive list of the best backpacks for work we spent time in religious investigation, filtering through the good the 'not-so-good' and the 'plain old junk'; suffices to say, it is a backpack ridden jungle out there. But, after scouring online reviews, customer query sites and expert advice from testers who spent time dutiful research, we arrived at a few recommendations that will liven up your daily commute.
The Mancro school backpack is a great place to start if you're looking for something that seamlessly combines functionality and pizzazz; this is why it climbed effortlessly to the top of our list. Something about the water resistant, Anti-theft backpack fitted with a USB port and multiple straps offers a gentle reassurance that your 'work stuff' will be left in good hands.
That said, the Kopack Laptop Backpack is a fierce competition to the Mancro. And perhaps if the FJÄLLRÄVEN Kånken Backpack had as much space as it has vowels, choosing our top-pick may have been a little more tumultuous. Case in point; If you have a hard time picking from this list of the choicy backpacks, just know that the experts were just as stumped.
RAVE Recommends
Backpacks for work might sound great, but imagine how much more interesting your backpacks would get with any of these; Be sure to check them out!