Traveling can be a stressful and crazy experience, but the Deuter Aircontact 65+10 Backpack takes all the stress out of traveling—and that makes it our #1 pick when it comes to the best backpacks for travel.
Winner of the 2017 German Design Award, the Deuter Aircontact 65+10 Backpack can handle a heavy haul on a backpacking adventure, while its active comfort fit ensures it stays comfortably stable on your back at all times.
With features such as attachments for various hiking equipment, as well as tons of different pockets and compartments, you can rest assured that everything you need for your journey will be right beside you at all times.
Suitable for camping, trekking, and hiking, this backpack will definitely make your adventure one you won't forget.
When it comes to life, we can probably all agree on one thing—it doesn't stop for anybody! At times, it can seem like we're moving a mile a minute with no time to stop and rest. And whether we enjoy being on the go or not, we rarely find ourselves in the same place for too long.
But hey, that's just life!
Constantly being on the move and worrying about where we have to be next can no doubt be stressful. From your itinerary, to packing, to making it to your destination on time, there's a lot to worry about. And even if you're just heading out for a vacation, it's not always easy to plan it out.
We want to make your life a lot easier!
And we're going to do that by presenting you with some of the best backpacks for traveling that are on the market today. Whether you're (reluctantly) heading on a business trip or you're preparing to hike the mountains of Colorado, we're here to give you the best backpacks that will make packing a breeze and leave you with one less headache.
The Backpacks for Travel We RAVE About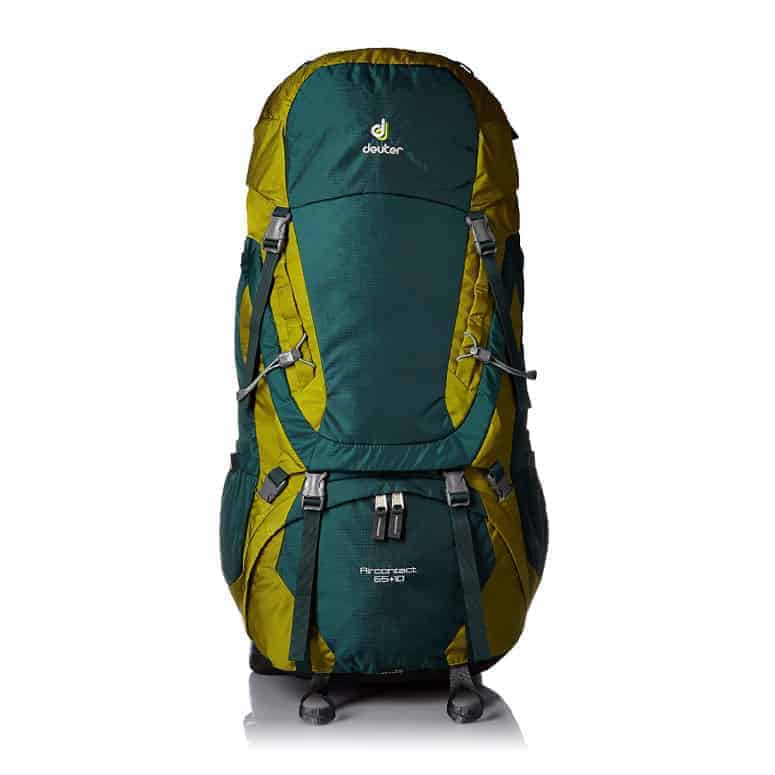 Best Overall
Deuter Aircontact 65+10 Backpack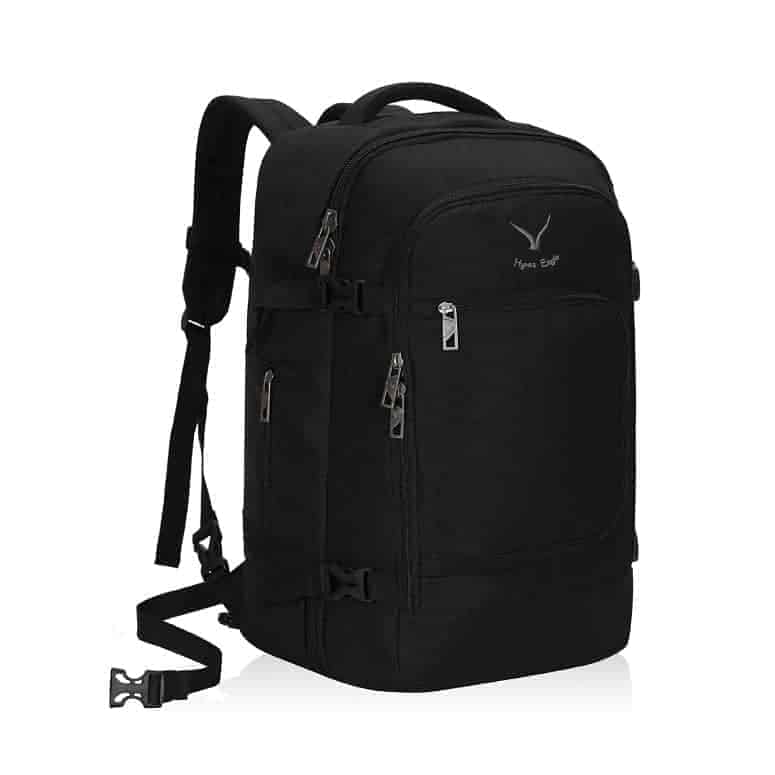 Best Budget
Hynes Eagle Flight
Best for Business Travel
Standard's Carry On Backpack
The Challenge of Finding the Perfect Backpack for Travel
When it comes to shopping around for the best backpack for travel, it can be a challenge to find one that checks off all the right boxes. Companies will often try to sell you the biggest and most expensive backpack they have to offer. But this backpack is not always the smartest choice, especially for traveling (as opposed to hiking).
Backpacks Are Not Created Equally
You may find that you like certain aspects of one backpack, but another backpack has other features you really dig. You may fall in love with one and find out it's way out of your budget. Or you may be about to press "purchase" on a website and then remember to read the reviews, which leave you thankful you didn't enter your credit card info!
Considering that travel backpacks aren't the cheapest items in the world, you want to make sure the one you purchase is one that will grow with you. You definitely don't want something you're going to only get one use out of before it falls apart or makes you realize it's not going to get the job done correctly.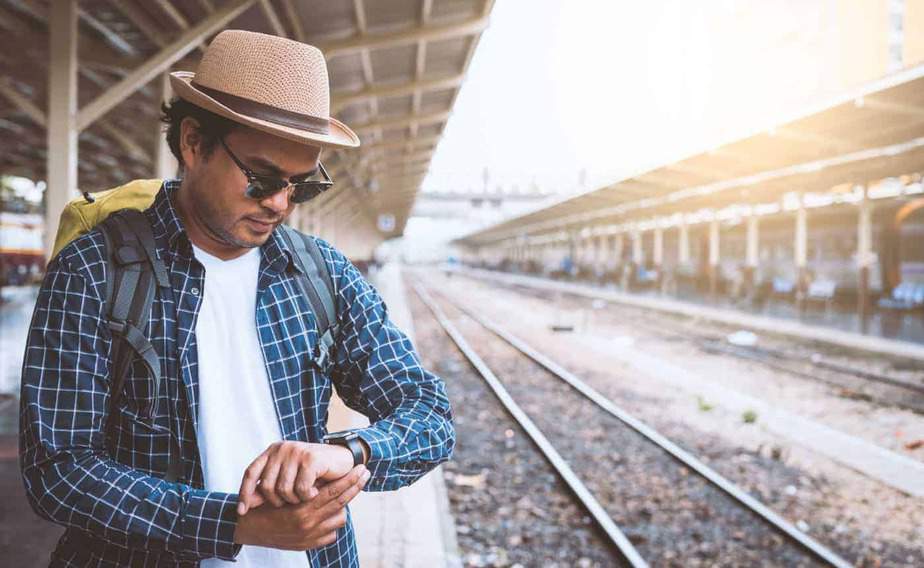 The search for the perfect travel backpack isn't necessarily going to be an easy one!
Differences Between Backpacks
Like we said, not all backpacks are created equally. And you definitely want to make sure you get a quality bag. When it comes to finding the perfect backpack for your travel needs, there are a few things you want to keep an eye out for, including:
Brand
Quality
Size
Price
Extras
Of course, you want a backpack that was built to last and made by a brand you can trust. On top of that, you want a bag that will hold everything you need to bring along with you, won't break the bank, and has some cool features that you're excited to try out (for example, maybe it's waterproof!).
In a nutshell, you want the best bang for your buck.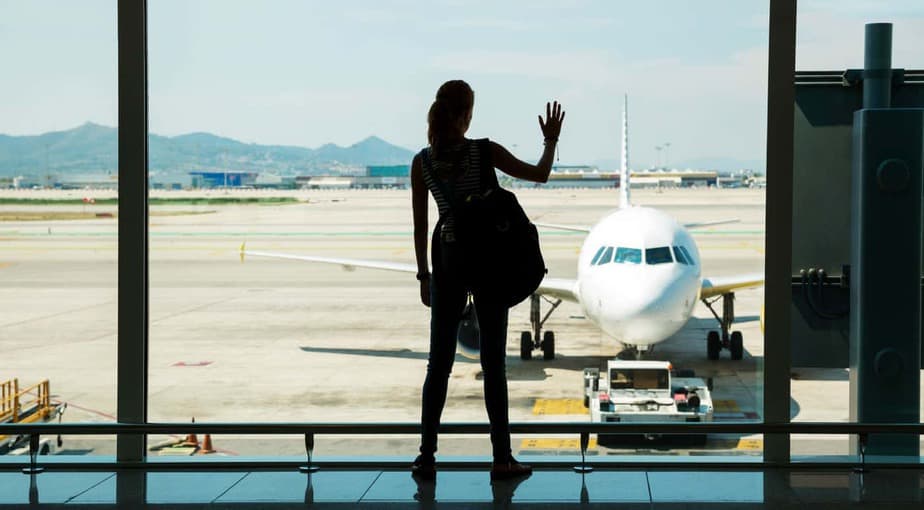 You don't want to break the bank on a new backpack just for it to fall apart on your very first hiking adventure—what a bummer that would be! You also don't want to spend a bundle of money for a lot of cool features if they're not going to be useful. Find a bag that works for you, and make your purchase!
We're here to help!
Fortunately for you, we know how stressful traveling can be to begin with, and we don't want the search for the perfect travel backpack to add to your already growing headache.
That's why we did all the hard work for you!
You'll want a backpack that's comfortable, not cheap but not too expensive, built to last, and big enough to fit all your travel must-haves. We know, this task may seem impossible, but it's not as scary as you think! Trust us, we're basically travel backpack pros at this point.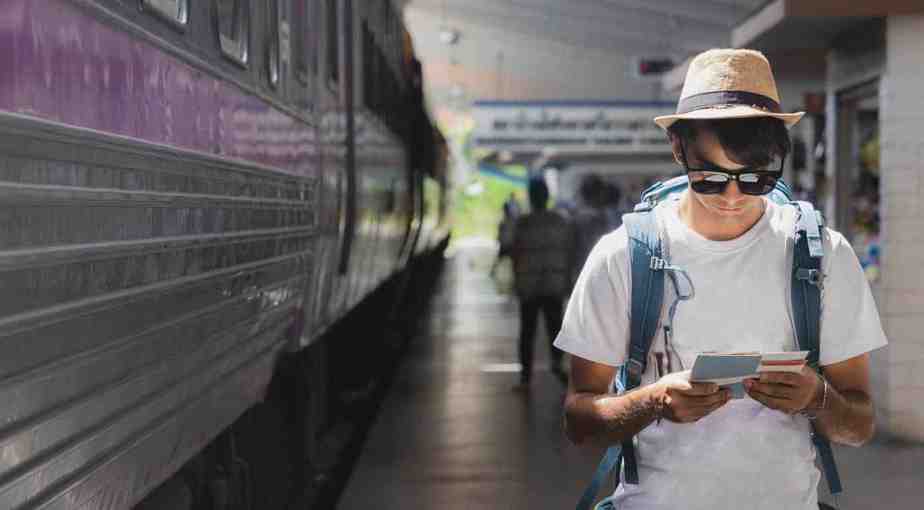 In this guide, we're sharing with you what we believe are 10 of the best backpacks for travel, no matter where your journey takes you! Whether you're going on vacation for the holidays, are embarking on a backpacking trip, or you're being sent on the road for business, we've got you covered with the best of the best travel backpacks out there!
Methodology
When it comes to finding the best travel backpacks on the market, we don't just search the words "travel backpacks" and write down the first 10 results we see. That would be too easy (and probably incredibly inaccurate!). Our search goes much deeper than that. Every travel backpack we present you with is judged on a number of factors, including:
Price point
Weight
Volume
Brand
Pros and cons
Customer ratings and reviews
Materials
Popularity
Overall quality
We want to make sure that when it comes to suggesting products for you to use we're giving you the best of the best.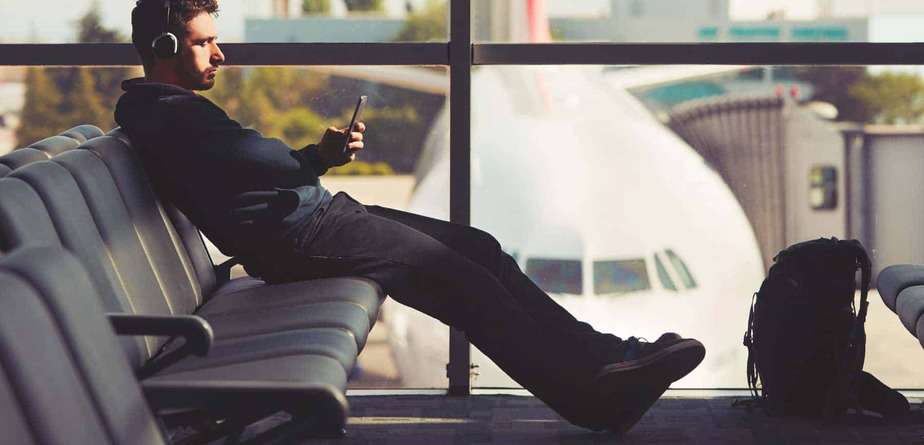 Not only do we read the description that the company provides, which of course is going to be a positive one, we examine hundreds of unbiased opinions from customers who have tested out these products themselves to see how they like it. Every company is going to say their product is the best—it's the customer reviews that mean the most!
The last thing we want to do is recommend a product that we wouldn't use ourselves, and so you can rest assured that our reviews of each and every one of these travel backpacks are completely fair and honest.
The Best Backpacks for Travel
1
Deuter Aircontact 65+10 Backpack
Coming in at #1 on our list of the best backpacks for travel is the Deuter Aircontact 65+10 Backpack. It's easy to see why this backpack is a winner of the 2017 German Design Award when you explore all its features and see how insanely comfortable and durable it is.
Padding throughout the entire backpack, including additional padding on the hip belt, makes this backpack super comfortable to carry no matter how much you load it up. Not only is it comfortable, but it can handle even the most complex movements while staying firm on your back, preventing you from losing your balance—and we know how importance balance is!
With tons of pockets, compartments, and attachments for different hiking essentials, this backpack is the perfect tagalong for any journey, no matter how big or small. Breathable, functional, and built to last, the Deuter Aircontact 65+10 Backpack is a no-brainer when it comes to the best travel backpack.
Pros
Fully adjustable
Well designed
Durable
2
Osprey Farpoint 40 Travel Backpack
Ranking #2 on our best backpacks for travel list is the Osprey Farpoint 40 Travel Backpack. Super accommodating, this backpack is perfect—whether you're on your way to relax on a weekend getaway or will be finding yourself on a journey through the wilderness.
A mix of large main compartments and smaller compartments and pockets makes this the perfect backpack for whatever sort of items you find it necessary to bring along with you. And no worries, a mesh back panel provides ventilation to keep you cool even if the sun is beating down on you.
No matter how much you choose to carry, this backpack's special compression straps down and stabilizes your load, making it a piece of cake to carry along with you. You may even forget it's there! Whether traveling near or far, this backpack gives you one less headache to worry about.
Pros
Holds a lot
Lightweight
Stable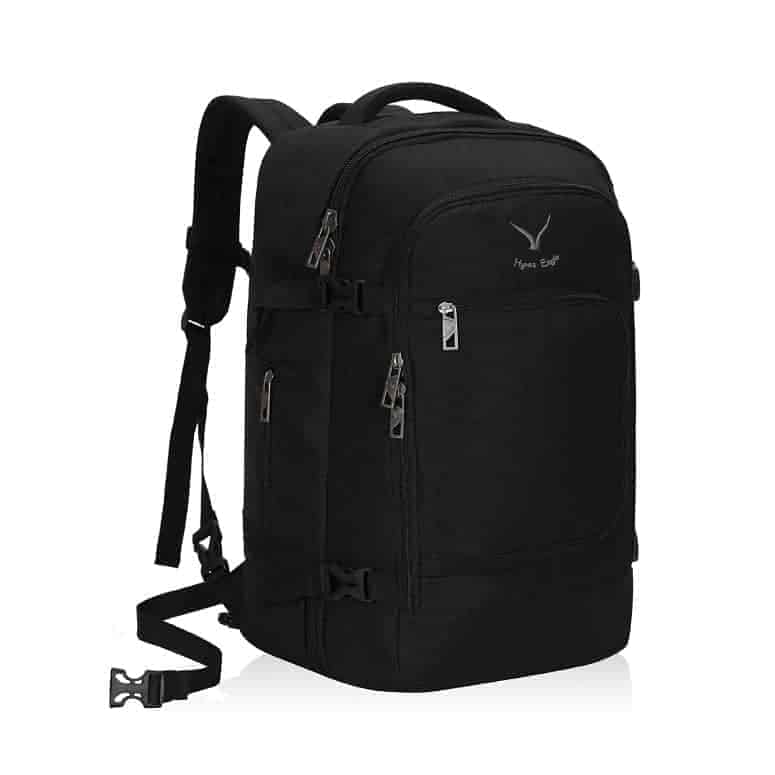 The Hynes Eagle Flight offers great flexibility as a travel backpack. It can be carried in three different positions: as a backpack, a single-strap bag, or with the handle. The straps, which are a padded mesh material for comfort, are able to be hidden. The bag also includes trolley strap on the back so it can easily be attached to a wheeled carry-on bag.
The Eagle Flight is designed to be used as a carry-on and, when not over-stuffed, can fit under your seat when your jetsetting around the world. There are two exterior zipper pockets on the front of the bag, though the capacity is limited depending on how much you put inside the bag. There is also a small security pocket on the right side, close to the back panel, for your passport or other items that you might need to access while traveling, but which you want to make sure are secure.
The bag is spacious inside, and includes a clamshell opening to reveal a large mesh compartment and an organizing compartment on the opposite face. This is a stylish and functional bag that is very airline friendly, which will be perfect for your next flight around the world!
Pros
Airplane friendly
Multiple carrying options
Good size
Cons
Too bulky when overstuffed
Latches on the straps can be tricky
4
Standard's Carry On Backpack
A bit pricier than some other backpacks on our list, the Standard's Carry On Backpack ranks in at #4 on our countdown, but you definitely get a big bang for your buck (while saving some money) since this bag is flight approved, meaning no need to check it! Save time, money, and a headache!
This bag is convertible and can either worn as a backpack or a shoulder bag, or it can be carried as your everyday suitcase. And don't worry—padded shoulder straps, a hip belt, and easy-to-carry handles make it super comfortable no matter which way you choose to hold it.
Featuring an expandable capacity of 35-45 liters, separate compartments, a rain cover, and built-in back ventilation, the Standard's Carry On Backpack has all the features you need and is the absolute perfect companion for traveling through a busy airport. You won't want to board a flight without having this bag by your side!
Pros
Can be worn three ways
Airline approved
Great quality
5
Tortuga Travel Backpack Setout Backpack
Packing like a suitcase and carrying like a backpack, the Tortuga Travel Backpack Setout Backpack is the answer to wheeled suitcases that can't handle tough, cobblestone streets and top-loading, cylinder-shaped backpacks that leave your stuff in a jumbled mess. Allowing you to bring everything you need with you without the worries of checking a bag, this purchase is a no-brainer.
This bag front-loads like a suitcase, keeping all your items neat, organized, and within reach. A padded hip belt transfers 80% of your bag's weight to your hips for a more comfortable carry, preventing injuries and discomfort and leaving your journey with one less headache!
The best part: all main compartments have lockable zippers to deter pickpockets and greatly reduce the chances of being robbed, while still making it easy for you to to access your stuff. Weather resistant and the perfect size for a carry on, this bag is everything you'll need the next time you find yourself boarding a flight.
Pros
Lockable zippers
Front-loading
Comfortable
Cons
Too big
Bulky
Not the best quality
Sized to hold all of your most important items, the eBags TLS Mother Lode backpack is a great solution for every weekend adventure. This ultimate carry-on travel backpack includes tons of organizational details, as well as a laptop compartment to keep your precious possession safe and secure no matter how bumpy your ride is.
With a fold-down shelf in the main compartment that splits the space in half (the perfect way to separate clean clothes from dirty), this backpack also includes tie-down straps to prevent contents from shifting and a snap-out mini pocket to hold personal items and small accessories. Plus, special zippers add extra space for treasures you pick up along your journey.
The TLS Mother Lode was created with input from close to 2,000 dedicated customers, so we know you're going to love it as much as we do! It combines the perfect balance of comfort, shape, and size, and will make the perfect companion for journeys both near and far. This bag is worth every penny!
Pros
Fits a lot
Neat and organized
Durable
Cons
Can't handle big weight
Not the best quality
Bulky
Weighing in as the most expensive backpack on this list, the Aether AG 70 ranks in at #7 on our countdown of the best backpacks for travel—but it seems to be worth every penny! Perfect for backpacking, mountaineering, long distance hikes, and alpine expeditions, this bag holds up like no other, and its pedigree can't be matched.
By combining anti-gravity technology with a customizable fit, plus innovative features like a new convertible top lid, this backpack is super comfortable even on a long, multi-day trek. It's capable of carrying heavy loads for up to a week or more, while keeping you comfortable and stable the entire time.
Adjust this bag to fit you perfectly with the help of interchangeable sizes, adjustable harnesses, adjustable sternum straps, and a full peripheral frame. From top to bottom, this bag was designed with one thing in mind—comfort—and it won't let you down no matter how long your journey lasts.
Pros
Fits perfectly
Comfortable
Handles well
Cons
Stitching can come undone
Somewhat inaccurate size chart
8
Patagonia Black Hole Backpack 25L
Coming in at #8 is the Patagonia Black Hole 25L Backpack, a burly daypack with just the right amount of space to haul your daily essentials. Tough and highly water-resistant material protects your gear from scuffs, scrapes, rain, and miles of rough handling, while tons of pockets keep all your items neat and organized.
This bag features a bucket opening rather than a traditional lid, making it super easy to add and remove items at your convenience. Padded shoulder straps as well as a heavy-duty molded back panel that sheds moisture and allows cooling airflow ensure this backpack is the most comfortable thing to carry regardless of your journey.
Don't let the never-ending list of features of this bag overwhelm you! The Patagonia Black Hole 25L Backpack is the perfect companion to take on any of your adventures no matter how big or small! You'll be amazed at how accommodating and durable this backpack really is.
Pros
Water resistant
Lots of pockets
Comfortable
Cons
Top pocket gets wet
Not padded
No waist strap
9
Eagle Creek Global Companion
The Global Companion stands in Eagle Creek's 40-year tradition of making great gear for adventurers and travelers. Made from exceptionally durable materials like 600D Helix Poly, this pack is made to stand up under the strains of traveling. There is a handy quick-grab pocket on the top of the bag for storing essentials that you need to access on the fly.
The mesh pocket on the front offers an additional storage option for wet or damp clothes, and it is located over the top of a pair of zippered pockets that have additional organizational slots. There are also side pockets, one of which is a padded electronics pouch for your phone. And, of course, there are the standard mesh water-bottle pockets on the sides as well. Thought the hip belt is bulky, it does offer padding, like the rest of the harness system.
Located at the base of the bag is a shoe pocket that's very roomy, right above a Velcro pocket that includes a rainfly to keep your gear dry in inclimate weather. The pack has a clamshell opening for the main compartment, which is divided into two mesh compartments on either side. And, if you need to bring your computer when you travel, there is a dedicated laptop compartment that can be accessed on the top!
Pros
Lots of space
Comfortable carry
Good durability
Cons
A little bulky
Hip belt is clunky
Quite a few straps
Rounding out our list of the best backpacks for travel is the Nomatic Travel Bag, which is the brainchild of Jacob Durham and Jon Richards. The company was born in 2014 through Kickstarter, where they raised several million dollars, making them one the most successful Kickstarter companies ever!  And the Nomatic Travel Bag is worth it!
This is one of the most versatile bags out there. With a capacity of 40 liters, it gives you a lot of space. The Travel Bag can be carried either as a backpack or as a dufflebag. It includes some really good features for traveling, including a laundry bag and a shoe compartment. The laundry bag is mesh, so you may want to cover it with a trash bag if you have really smelly clothes.
The materials are high quality and the bag stands up well to semi-heavy rainstorms. There is also a standard 15-inch laptop compartment and an RFID safe pocket, which provides added security for your documents and credit cards. If your trip will be longer than a week, or you are a heavy packer, you may want to consider a different bag, as the 40-liter size may not be quite enough. If you plan to travel for a shorter time, or you can pack light, this may be the bag for you!
Pros
Water resistant
Good tech features
Great design
Cons
May be too small for some
Laundry bag is mesh
A bit pricey
Related Rankings
What Features Should a Travel Backpack Have?
When it comes to traveling, you want to have all your bases covered—and you want to accomplish that in the easiest way possible. You want to make sure you remember everything you need, get it all to fit in your bag, and make it to your destination on time. In other words, you need the perfect backpack for traveling.
To find that perfect backpack, there are a few things you want to keep an eye out for. You want a backpack that's durable and will hold up for many years to come, big enough to fit everything you need, and comfortable to carry long distances (because no one wants an achy back on their hiking trip).
Don't just purchase the first backpack you see. Make sure it's a good, trusted brand that you know was built to last. Travel bags can be pricey, and you don't want to have to constantly replace yours. Make sure it's big enough to hold all your belongings, of course, and make sure it's comfortable!
Travel bags aren't the cheapest purchase you'll make, and that's why it's important to really take a good look at the ones we're showing you. As long as you buy one that was manufactured well, you shouldn't have any issues!
What Size Backpacks are Allowed as Carry-ons?
When it comes to the size bag permitted as a carry-on, not every airline is the same. Depending on the size of the overhead storage on the plane, as well as the size of the plane itself, carry-on dimensions can vary slightly. However, the average carry-on bag dimensions measure 22″ x 14″ x 9″.
When it comes to using your bag as a carry-on, you'll definitely want to check with the airline and find out for sure what dimensions they allow a carry-on to be. You don't want to spend your time shoving everything you need into your bag just to find out that it's too big and you have to check it!
Knowing for sure what the dimensions are for a bag to be considered suitable to be a carry-on bag beforehand will save you a lot of time, probably a lot of money, and most of all, a headache. Imagine getting to the airport and finding out you have to spend an extra $100 to check your bag. Not fun.
Traveling is stressful enough as it is, and you don't need the stress of wondering whether or not your bag is small enough to be a carry-on bag, too. Try to follow the rule of 22″ x 14″ x 9″, but always check with the airline to be safe.
What's the Best Way to Pack a Backpack?
Believe it or not, there are some tricks that make packing a backpack much easier. The first tip is to put the bigger items that you won't need right away on the bottom. This sets up the perfect surface for you to pack smaller items and prevents you having to dig through your entire bag just to get something out.
Next, you want to make sure the weight in your bag is distributed in the most comfortable way. You want the heaviest items to line up right around where your shoulder blades are. And then these items can be covered by the more medium-weight items. This ensures your bag remains stable and comfortable to carry.
Use the outer pockets for smaller items such as your phone, camera, maps, or a compass. These are items you'll most likely be using often, so it makes the most sense to keep them easily accessible. Also, keep similar items together! Don't put your cell phone in one pocket and its charger in a different pocket.
If it's your first time packing, you may have to start over a few times to find out which system works best for you—and that's perfectly okay! Think of it as putting together a puzzle. In order to be the most comfortable and make sure you get everything you need, you're going to want to pack smart.
What Are the Best Backpacks for Travel?
We searched the internet high and wide in order to gather together the best of the best when it comes to travel backpacks. We know how stressful packing and traveling is to begin with, so we did all the hard work for you—so you can find the backpack that best fits your needs, as easily as possible.
Our top 10 picks can be found above, along with the most vital information for each backpack. We even included the biggest pros and cons of each backpack for you because we know nothing is perfect. You may find that you like some features of one bag, and some of another. Just find the one that sounds the best for you!
When it comes to the overall best backpack for travel though, the Deuter Aircontact 65+10 Backpack is our top pick. Winner of the 2017 German Design Award, the Deuter Aircontact 65+10 Backpack is strong enough to hold a heavy load while not weighing you down.
With tons of pockets, compartments, and attachments for all the different essentials you're going to need to take along with you, this backpack is the perfect choice for any adventure.
RAVE Recommends
Backpacks are super important for traveling, but they're not the only item you want to have with you on your journey. Check out some of our other travel must-haves to ensure your adventure is an enjoyable one!
Portable Mophie Phone Charger: When you're on the go, a portable charger is a must-have, and the Powerstation plus XL portable battery will keep all of your devices fully charged while you're on the road. Because the Powerstation plus XL has wireless input, you can recharge it using any Mophie wireless charging pad or Qi-compatible charger.

Leak Proof Travel Bottles: These leak-proof squeezable travel bottles can be filled with your favorite shampoo, conditioner, body wash, or whatever makes you feel at home when you're away from home. Labels and four different colors make it easy to tell your items apart, and their TSA-approved size and clear quart bag make them super convenient.

Boltune Wireless Headphones: Listen to your favorite songs or cancel out the noise around you when you want to relax with these lightweight wireless headphones.

Everlasting Comfort Travel Pillow: Whether you're taking a red-eye flight or are going to be the passenger on a long road trip, a neck pillow is one item you'd be crazy not to bring along.

JMFONE International Travel Adapter: Don't get stuck overseas with no way to plug in any of your wires—make traveling abroad easy with the JMFONE all-in-one-travel adapter. It works in more than 160 countries.
Brianna Perry
Brianna is a 23-year-old New York native and certified yoga instructor up to the 200 level. You can most often find Brianna tucked away with her nose in a book. She has an affinity for all things floral, dreams of living in the wilderness, and would never, ever turn down a Reese's Peanut Butter Cup.