Here at RAVE Reviews, we've searched high and low for the overall best-fitting school backpack.
Though the competition was fierce, we came up with the coolest and most adaptable backpack on the market—the Under Armour Storm Hustle II Backpack. This backpack has the capacity to accompany you through all four years of your college career, a weekend business trip to New York City, or through backcountry Alaska. It's that versatile.
There's a lot to consider when you're on the hunt for a new backpack. You're factoring in price, size, functionality, comfort, style . . . and that's just the start. You're ultimately looking for the right fit. That's harder than it seems. Let's take a step back and explain.
The bag industry is always looking for the "new thing." Remember the eyesore rolling-backpack trend circa 2010? Or maybe you were a sucker for the "murse" trend (that, uh, translates to man-purse, if you were wondering). The current king, messenger bags, might be branded as stylish, but they're a disaster for back pain. They've ruled the roost for long enough.
What if the solution is to simply go back to the basics: backpacks. We've narrowed in on some of the "best buy" school backpacks out there. Turns out, you don't have to sacrifice style for utility. Backpacks are the best solution out there for easy, comfortable transport.
The Backpacks for School We RAVE About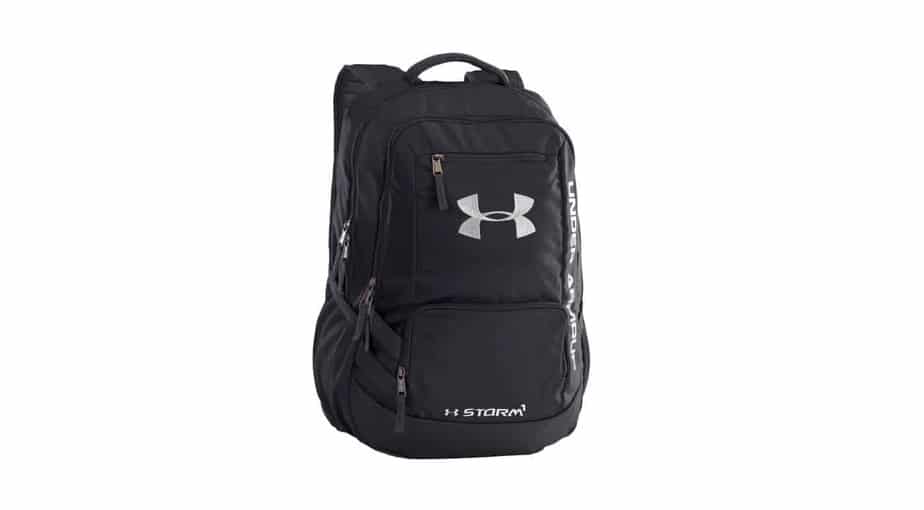 Best Overall
Under Armour Storm Hustle II Backpack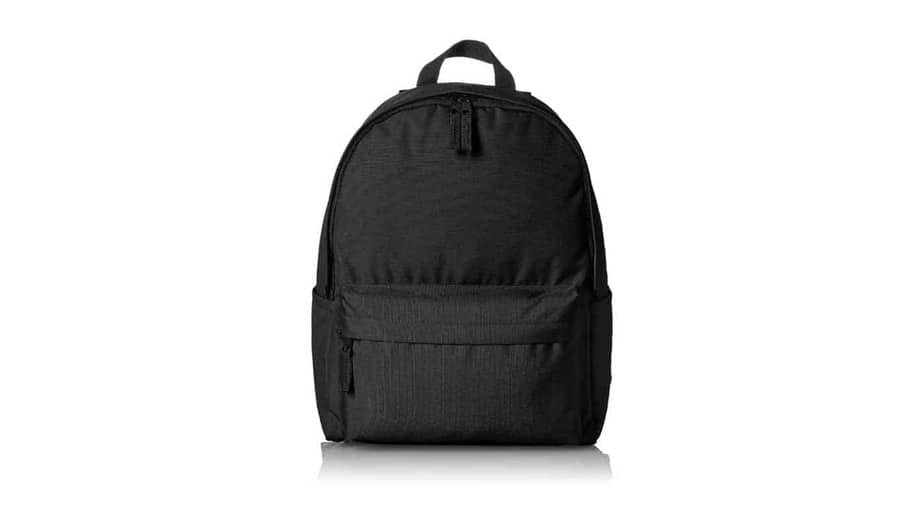 Best Budget
AmazonBasics Classic Backpack
Best for Young Kids
Skip Hop Zoo Insulated Toddler Backpack
No two backpacks are the same. That's just a fact. For one, we rely on backpacks to be our trusted companions for a huge variety of settings: sports events, school days, work commutes, airport carry-ons, vacations abroad, overseas battlefields, backpacking trips.
Each specific setting demands unique features, so you should ultimately pick the backpack that works specifically for you. As you go about your search, here are a few things to consider along the way.
Quality Matters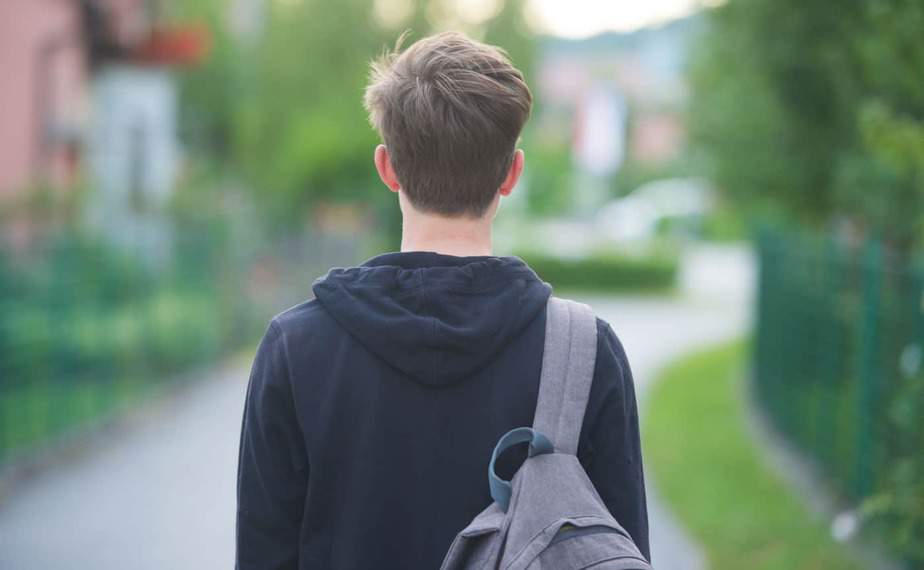 Why buy a backpack that will inevitably end up frayed and bursting at the seams by the end of the school year? It's important to know what types of backpack materials are out there in order to make an informed decision. Let's take a closer look at the pros and cons of different backpack materials:
Polyester: This is the most common material for your average school backpack. The material is not as durable as some others, but it shines in affordability. You'll see this material commonly used in backpacks for younger kids because it holds color quite well.
Nylon: A step up from polyester in quality, but similar in its compounds, nylon is essentially a synthetic plastic. Nylon feels similar to canvas to the touch. It is somewhat water-resistant. However, the threading is vulnerable to tearing.
Ripstop: The name speaks for itself! Ripstop indicates that a thicker thread has been woven into an existing nylon material. This is a common material for camping backpacks and daypacks. This more durable material is also more reliably waterproof.
Cordura: An indication of quality and strength, you'll find cordura on the label of some higher-end backpacks. Abrasion resistant, and 100% waterproof, cordura usually is the material-of-choice for military-grade packs.
Other than the materials that make up your backpack, pay close attention to other indicators of quality. Denier (which shows up as "D" on a product description) is a qualifier for thickness or density of the material. For instance, you might see something like 550D nylon or 900D polyester. Generally, the higher the denier, the stronger the material (all relative to the baseline strength of the material, of course). You should also seek out product information that reveals the stitches per inch, thread count, and zipper quality.
You want your backpack to last a lifetime. Why not get the best quality?
Save a Trip to the Chiropractor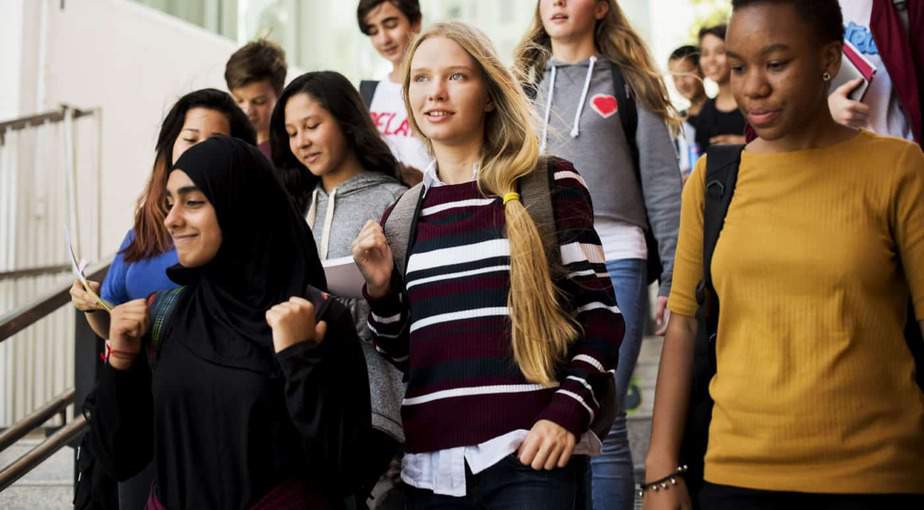 The last thing we want to do is advise you to buy a product that will end up hurting you. So do your research as it relates to your specific needs. Backpack technology has come a long way. Keep an eye out for products that feature adjustable straps or extra shoulder and hip support. Weight distribution is key.
Use common sense about how much weight you pack onto your shoulders. For young children, a backpack should only weigh about 10% of their body weight. So for a 40-pound kid, their backpack should only carry a few snacks and a teddy bear. For adults, a backpack shouldn't exceed 15-20% of their body weight.
Once you have a backpack that properly fits your body, the next best thing you can do is know how to pack it correctly. By distributing the bulk of the weight closer to your core, you'll prevent the backpack from pulling excessively on your shoulder muscles. Gravity already does enough of that!
Sometimes the Add-ons Are Worth It
When it comes down to the heart of the matter, backpacks are all about functionality. How can a backpack make your life easier? How can a backpack help you streamline the tasks of your day? Sometimes it's worth the extra $50 to buy a backpack that fully caters to your needs.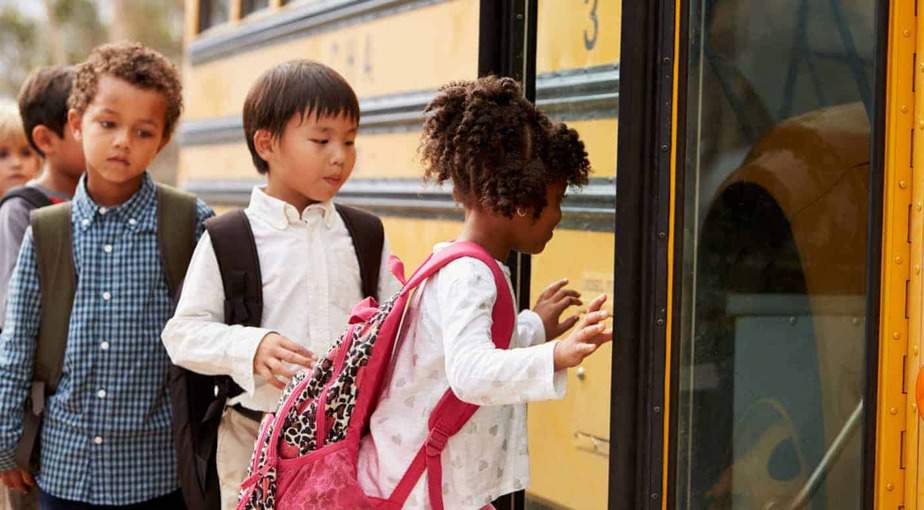 For example, if you're a young professional in the market for a commuter pack, you will probably prioritize a backpack that fits your technology (or technologies!) of choice. You can find sleek packs that are perfectly sized to snuggly fit a MacBook computer or an iPad. Why carry unused space?
Or if you're an avid hiker looking to find a daypack, calculate which features will give you a needed boost on mile eight. Maybe it's a CamelBak insert for hands-free hydration. Maybe it's easy-access side pockets for quick calories.
Or if you're hoping to buy a backpack for your toddler, it would make sense to prioritize an easy clean-up material. That backpack is bound to have some spills sooner or later. Try filtering for kid backpacks with a lining. It'll save you headaches down the road!
Methodology
While it is tricky to categorically rank such different backpacks, we do have a method to our madness. At RAVE Reviews, we take care to gather all the crucial information—product specs, customer reviews, company reputation, and so much more. A backpack might just seem like they come a dime a dozen to some people, but there's really so much more to it.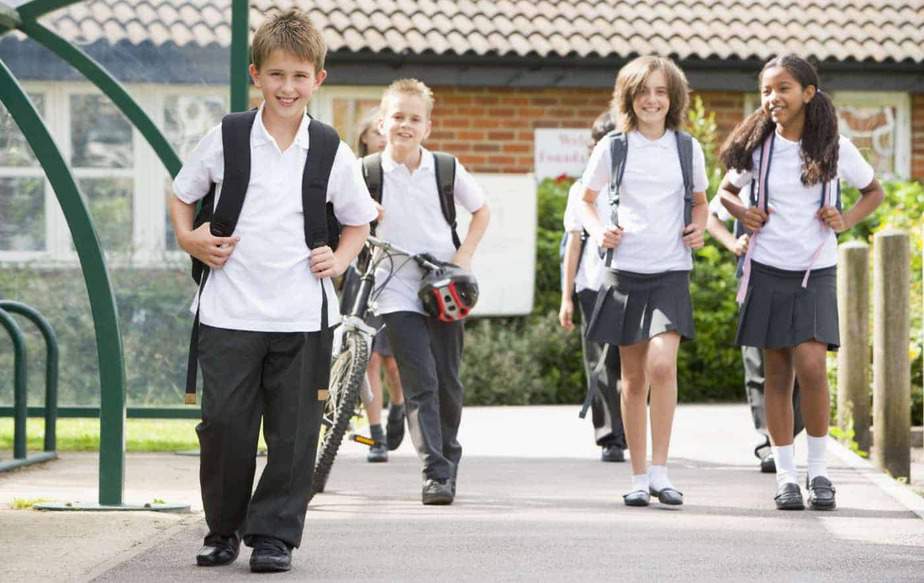 We've boiled down our calculations to factor in the following core criteria for the best backpacks for school:
Price of the backpack
Quality of the material
Volume capacity
The Best Backpacks for School
1
Under Armour Storm Hustle II Backpack
The Under Armour Storm Hustle II Backpack captures the #1 spot as the best school backpack for its overall quality and performance—not to mention its unbeatable price of $55 for the whole package. A goliath of sportswear, Under Armour has also recently branched out into casual wear. The Storm Hustle II Backpack is the perfect example of that marriage.
Designed with durable, water-resistant material on all sides, this 18" backpack has enough space to fit and protect everything you need. The adjustable straps feature an Under Armour product touchstone: HeatGear®. This technology is built to keep your core temperature cool and dry no matter the setting or situation.
But this backpack can also transform into your personal aesthetic. You'll choose from over 40 eye-catching designs and colors: blue camouflage, white and rebel pink, classic black, or midnight navy, just to name a few.
Pros
Waterproof front pockets
Protective laptop sleeve
Over 40 unique colors
Cons
Comes in only one size
Sells out of stock quickly
2
Skip Hop Zoo Insulated Toddler Backpack
Want to know the trick for getting your kid to carry their own weight? It's the Skip Hop Zoo Insulated Toddler Backpack! Designed for toddlers on up to kindergarteners, this backpack is a crowd pleaser for all ages.
Not only is it sized to fit snuggly and securely on your little one's shoulders, the backpack comes with easy-to-access compartments and pockets. Like, for instance, the insulated pouch in the front that will keep your kid's lunch fresh all morning. Or the adjustable mesh side pocket that can fit a sippy cup or water bottle.
But, hands-down, the winning feature of this backpack is the ingenious design. These 11" backpacks come in uniquely-shaped animals—29 different animals, to be exact. Each friendly creature comes with a personalized name, like Riggs Racoon or Picasso Penguin. These animals are a huge hit with kids—making them a big win for parents.
Pros
Highly affordable at $20
Easy clean-up material
Phthalate-free
Cons
Too small for large books
Limited number of animals
High Sierra has been making outdoor hiking gear for decades. The Loop backpack stands in that tradition by offering a high-quality and durable pack that is also stylish and affordable. The straps on the bag are S-shaped and padded to offer comfort, though the integrated handle of "loop" can make the wearing experience a bit odd or even somewhat uncomfortable for some.
Designed as a daypack, the Loop includes compression straps so  you can increase or decrease the size of the bag. There is a dedicated laptop sleeve that can fit up to 13'' laptop, as well as a separate media pocket for other smaller electronics. At the base of the pack are some additional straps for attaching a coat or blanket. There are 11 interior pockets, which allows for great organization, and an additional 7 exterior pockets.
The one downside is that this bag doesn't come with a warranty—and its durability has been questioned by some. Nevertheless, if you are looking for a roomy bag where you can store your electronics along with the books and papers, this may be the bag for you!
Pros
Stylish
Lightweight
Good price
Cons
On the smaller side
Zippers can be difficult
No warranty
4
AmazonBasics Classic Backpack
Sometimes the classic look is the classiest. If that's your style, you should try out the AmazonBasics Classic Backpack. This no-frills, function-over-fashion pack gets the job done. Even more, it's the most affordable backpack in the lineup. A $17 backpack is a steal, especially given this one's quality and reputation.
Despite its simple design, this Amazon Basics backpack can carry its own weight. The large main compartment features ample space for books and notebooks as well as a zippered laptop pocket. You'll find numerous well-placed pockets for pens, your wallet, and more. The side pouches can accommodate bottles as large as an 8-ounce mason jar.
Reviewers from all over the world—from college students to Navy sailors—are singing the praises of this backpack. True to its form, the AmazonBasics backpack doesn't mess around with fancy designs, but you can find this pack in seven classic colors (the flashiest of which is an aqua blue!).
Pros
Most affordable price
Both lightweight and durable
Classic look
Cons
No cushion for laptop
Soft-shell interior
5
HotStyle Trendymax Backpack
Perfect for the teens in your life, the HotStyle Trendymax Backpack takes on both style and form. This 16″ backpack is constructed of a water-resistant polyester material. It's made for a variety of settings—school, skating, travel, you name it.
We all know that teens are not the most gentle when it comes to taking care of their things. But the HotStyle Trendymax Backpack holds up to the wear and tear of teen handling. This backpack is full of surprises—a small, zippered pocket along the outer back panel, as well as a secure hidden pocket in the main compartment. Both are the perfect size for a phone or a wallet.
By far, the most popular design on this backpack is the Galaxy Green. However, the pack also comes in 24 other "allover" trendy prints like Tropical Pink, Pineapples & Stripes, Geometric Shapes, and more. The teens have spoken, and this is the school backpack they want!
Pros
Secure, hidden pockets
Water-resistant outer material
15.4" laptop compartment
Cons
Hot item; often out of stock
Polyester material
6
Yisibo 3D Dinosaur Kids Backpack
The Yisibo 3D Dinosaur Kids Backpack will be your kid's most adorable sidekick. This colorful backpack is designed for kids aged 2 to 8. One huge perk that separates it from the rest is its soft neoprene material. Neoprene isn't just water-resistant—it's waterproof. This makes it the perfect backpack for any season, whether it's a pool day or a rainy day.
Another strong feature of this backpack is its incredibly kid-friendly design. While the most popular version of the backpack is the blue and green dinosaur shell, Yisibo also makes a handful of other 3D backpacks that are expertly designed. For instance, the Green Hippo backpack features a goofy panel of teeth that can lift up to reveal a hidden pocket underneath.
While the backpacks have just one main compartment, you'll find multiple pockets within the backpack. The back panel contains a breathable mesh material, and the cushioned neoprene makes the adjustable straps soft and comfortable.
Pros
Kid-friendly design
Waterproof material
Lightweight and large capacity
Cons
Runs small in sizing
Unorthodox shape
7
JanSport Right Pack Laptop Backpack
JanSport backpacks have stood the test of time. In some ways, JanSport started it all back in 1967. Without diverting too far from the classic model, the JanSport Right Pack Laptop Backpack is an upgraded school backpack for the 21st-century student.
This isn't a backpack to just get you through the school year, however. This backpack will get you through your entire school career. The 915 Denier Cordura material base is about the best you'll find on a school pack. Even more, the JanSport Right Pack also contains a durable suede leather bottom.
Although this backpack is advertised as accommodating a 15" laptop, reviewers have assured that a 15.6" laptop fits perfectly well. You'll find this backpack in all the classic JanSport colors. However, if you're buying this JanSport online, keep your eye out for the Black/Grey Horizon color, which is an online exclusive.
Pros
High quality Cordura material
Internal 15" laptop sleeve
Highly reputable company
Cons
More expensive than others
Ubiquitous design
8
MAYZERO Waterproof School Bag
The MAYZERO Waterproof School Bag is a great for smaller or larger kids. Given the wear and tear that can happen over the course of a single school day, it's good that this backpack is made of a durable lightweight nylon. It is also genuinely waterproof, which brings an added layer of protection.
The adjustable shoulder straps are padded for added comfort, and the bag can be used for kids from ages 6 all the way up into college. The bag has a large main compartment that's perfect for storing books or binders. There is also a second roomy compartment, and then two additional zippered pockets on the front of the bag.
With a nifty mesh water bottle pocket on the side, you will be able to stay hydrated during the school day or on the way to and from classes. The Waterproof School Bag offers great functionality at a good price—and with 15 colors to choose from, there's got to be one that's just right for you!
Pros
Waterproof and durable
Great price
Cons
Not many features
No laptop sleeve
9
Herschel Supply Co. Pop Quiz Backpack
Herschel Supply Co. went from a start-up company to a millennial touchstone in a matter of a few years. The Herschel Supply Co. Pop Quiz Backpack is one of 40 unique backpacks in their product line.
These backpacks have even broken through to the celebrity stratosphere—Margot Robbie, Ellen Page, and others have been seen sporting the Pop Quiz pack.
Perhaps this backpack is a winner among the 18 to 35 crowd because it pays attention to detail. The Pop Quiz backpack has an internal media pocket with a headphone port. It also has a fleece-lined pocket intended for sunglasses. Even more, each backpack is lined with the company's classic red-striped fabric liner.
And it's just plain good-looking. It strikes a balance between rugged and trendy. This 17.5" model is available in 27 color options. If you're willing to spend the extra bucks to get a top-of-the-line backpack for school, you've found your match here.
Pros
Limited lifetime warranty
Headphone port
Trending backpack
Cons
Most expensive at $74.99
No water-bottle holder
10
Magicbags Stadium Approved Clear Mini Backpack
We're wrapping our list of the best backpacks for school with one that's a little different from all the others here. It's clear.
With all the heightened security measures being taken today, there's a need for backpacks that can be easily screened or accessed to keep the lines moving. That's where the Stadium Approved Clear Mini Backpack comes in. Made from a heavy-duty clear PVC, this is a great pack for knowing where your gear is. It's also pretty cool!
The pack is waterproof—and, therefore, easy to clean. It provides one large compartment that's big enough to fit most of your essentials in, though it may be too small for some. The straps are padded and adjustable to fit many body types and sizes, and it has a handy mesh water bottle pouch on the side.
If you or your loved one need a bag that's easy to navigate, or you want a bag that won't cause a hassle on Friday night when you go to the football game, this may be the bag for you!
Pros
Waterproof
Easy to pass through security
Easy to navigate
Cons
Not very durable
Limited capacity
No features
Related Rankings
What size backpack do I need?
The size of your backpack depends on three factors: your age, your body type, and your intended purpose for the backpack. If you look at the fine print on most backpack descriptions, companies will break down size by volume (how much the backpack can carry) and dimensions (length, width, and height).
We've all seen those toddlers at the airport who are sporting backpacks that are practically toppling them over. Way too big for them. So let's take a look at the general size recommendations for age groups. The most important measurement factor to consider is length (how tall the backpack is vertically). Here's a quick guide to give you a rough estimate:
College/Adult: 18.5"
Pre-Teen to Adult: 17"
Pre-K to Youth: 15"
Toddler: 12"
The technical way to measure out this length is to calculate the distance between your C7 vertebra (that bony landmark on your spine where your neck and shoulders meet) and your iliac crest (the top ridge of your back hip bones). You'll need a friend and a measuring tape to figure this out.
Finally, you'll have to decide the appropriate size of backpack for your intended purpose of using it! The dimensions above are pretty standard for a school backpack. But if you're going on a bigger trip, you might need a bigger backpack! The dimensions that most airlines allow for carry-on luggage is up to 22″ x 14″ x 9″.
Whatever size backpack you end up purchasing, just make sure to size up your needs beforehand!
Can I wash my backpack?
For all the daily use we get out of our beloved backpacks, it's just a given that they're going to need a good scrub every now and then. So, the short answer is: Yes, you can wash your backpack—with caution.
Before anything else, here's the biggest takeaway: Check the label! As you know by now, backpacks differ in their material and quality. Some materials come with very specific washing instructions. It's always better to read the label than to end up with a ruined backpack!
Here's the quick and dirty way to clean your backpack if you plan on using a washing machine:
Remove everything from the pockets (keep the zippers open)
Put your backpack in a laundry bag (or, lifehack: a pillowcase!)
Use a small amount of gentle detergent
Wash on a gentle cycle in cold water
If you're planning on hand washing your backpack, you'll follow a similar protocol. Just make sure to use lukewarm water (rather than hot water) to preserve the coloring in your backpack. When choosing a soap, it's safest to use a detergent-free option. Fabric softeners and regular detergent run the risk of eroding the waterproof shield.
Another general rule for the cleaning process: Never put your backpack through the dryer. It's best to dry your pack au naturel. If it's possible, hang up your backpack upside-down to dry in order to prevent the water from pooling inside it.
It's as easy as that! Just remember to check the label, avoid the dryer, and use good judgement. Your filthy, smelly backpack will be back to its mint-condition status in no time.
Is a backpack better than a messenger bag for school?
So you're deciding between a backpack and a messenger bag. Two straps or one? We're not here to convince you not to use a messenger bag for school, but we have a number of compelling reasons why a backpack just makes more sense.
Think about the load you're carrying to and from school. Lots of books, right? When you're wearing a backpack with two straps, the heavy load can be evenly spread. With a messenger bag, you end up putting all the weight onto one shoulder. This forces your back muscles to twist unevenly, ultimately causing muscular tension or even pain.
Messenger bags were designed for a specific demographic: messengers. They work well for bike and motorcycle commuters. If the bags are used correctly, the strap that runs diagonally across the body brings the load closer to the torso in riding position. Messenger bags simply were not ergonomically intended for the vertical posture of walking.
Backpacks also tend to have more compartments and roomier features for the various demands of a school day—textbooks, lunch or snacks, pens and pencils, maybe a laptop or an iPad. A messenger bag tends to limit you in terms of volume and space versatility.
What are the best backpacks for school?
As is apparent, the process of finding a the perfect fit is more involved than it seems! There are so many factors to consider. We've cross-referenced with customer reviews, industry trends, and more to find the stand-out backpack for school in each category:
Best Overall: Under Armour Storm Hustle II Backpack
Best Budget: AmazonBasics Classic Backpack
Best for Young Kids: Skip Hop Zoo Insulated Toddler Backpack
We acknowledge that this spread of backpacks ranges quite a bit. And the metrics that separate the second- and third-best backpacks are sometimes razor thin. Again, no two backpacks serve the same purpose!
However, we have found a way to size up certain backpacks according to categories. For example, out of this list of 10, 5 of the backpacks are aimed toward a younger crowd:
Skip Hop Zoo Insulated Toddler Backpack
Wildkin 12-Inch Backpack
HotStyle Trendymax Backpack
Yisibo 3D Dinosaur Kids Backpack
ArcEnCiel Kid's Backpack
Among the remaining five school backpacks that target teens and adults, you'll find key pros and cons. We've clearly settled on the overall winner: Under Armour Storm Hustle II Backpack. While it's crucial to take into account the metrics and methodology of our system, ultimately, the decision is up to you.
RAVE Recommends
One of the great things about finding the perfect school backpack is what comes next. You get to fill it! The staff at RAVE Reviews have a few more items to recommend: