Every great adventure has at least one thing in common: a good backpack!
Our top choice for the best backpacks for men is the stylish and innovative Swissgear 1900 Scansmart TSA Laptop Backpack. No other backpack we tested offers you the combination of rugged durability and clever features, and a reasonable price, all with the classic look that comes with all Swissgear products. Whether you are looking for a backpack to tote your books and papers for school, your laptop and files for work, or your gear for hiking, the Swissgear 1900 has you covered. And you'll look great doing it!
For many people, a good backpack is an essential item. After all, we all need a place to stash our gear as we travel through this wild world, and the backpack has been a preferred method of storage and transport for millennia. That's because they are great for comfort while carrying heavier loads for longer periods of time—especially when compared to bags that rely on hands and arms, which tend to tire out more quickly.
The word "backpack" was coined in the 1910s in the United States, and became the universal name for the bag we all know and love, superseding prior iterations such as packsack, rucksack, and knapsack. The earliest known backpack is dated to around 3300 BC, and was discovered on a mummified corpse found in the Austrian Alps. Talk about durability!
What Are the Best Backpacks for Men?
Unsurprisingly, the basic design of the backpack hasn't really changed much over the years. At its very basic, it's two straps and sack on your back. But that doesn't mean all backpacks are alike! In order to find the very best backpacks for men we conducted hours of online research, consulted with industry experts, and got input from backpackers from all walks of life. We zipped and unzipped, pulled our ripcords, adjusted out barrel locks, strapped on heavy loads, and went for long walks—and I mean very long!—to test the comfort, quality, and durability of these packs so you wouldn't have to! Then we compiled a list of the 10 best backpacks for men—just for you.
The Backpacks for Men We RAVE About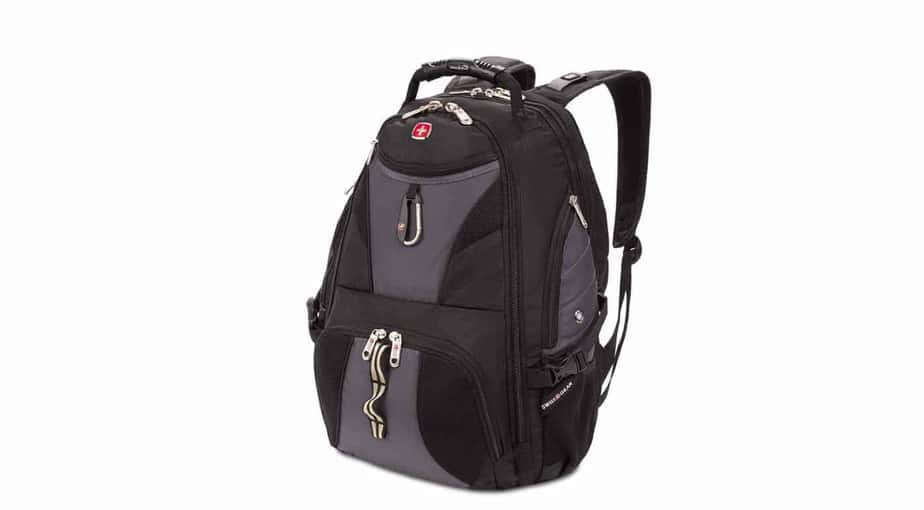 Best overall
Swissgear 1900 Scansmart TSA Laptop Backpack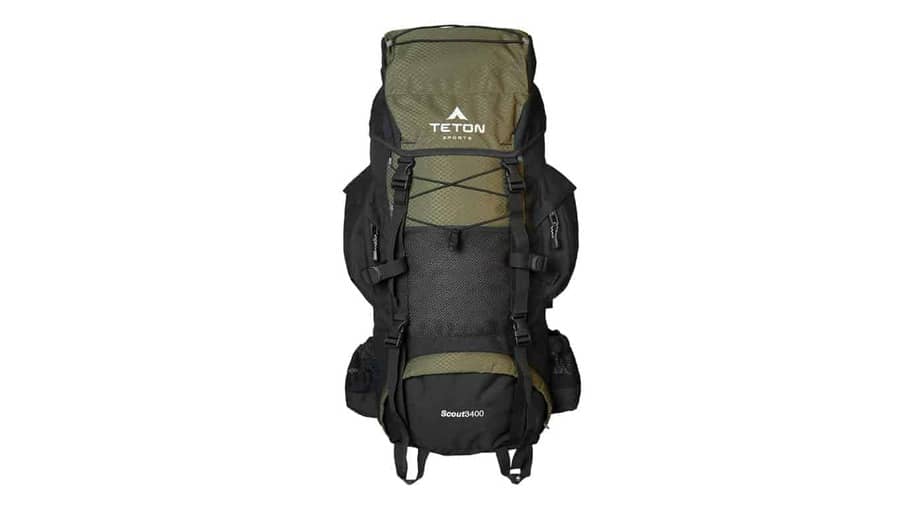 Best Outdoors Backpack
Teton Sport Scout 3400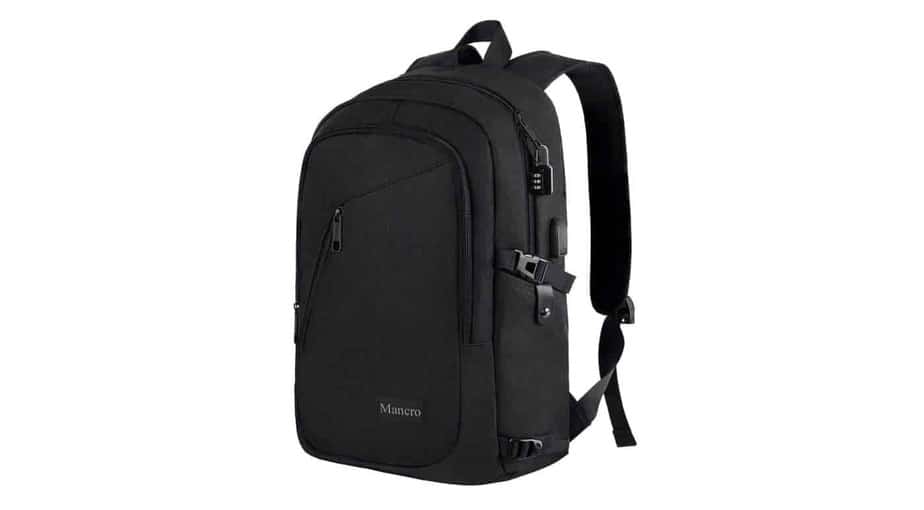 Best Business Backpack
Mancro Anti-Theft Business Backpack
Everybody loves a great backpack. In addition to its obvious practicality, the backpack is a classic symbol of independence and exploration. Stories have been written about them, songs have been sung about them, and movies have been made with them as central images. And though the basic idea of the backpack has stayed the same for thousand of years—two straps and a sack that you carry on your back—backpack styles and features have definitely evolved over time.
Long associated with hikers, school children, and military personnel, backpacks have become even more ubiquitous as athletes, techies, business people, and even fashion-trend setters have turned to the backpack as essential not only for practical reasons, but also as a means for expressing their personal style.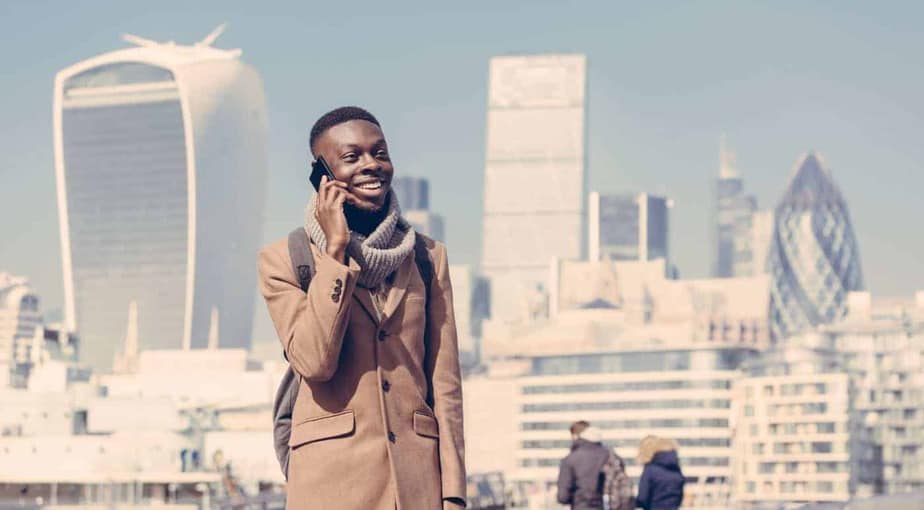 Historically, three basic designs for backpacks have prevailed.
Backpack Designs
The Frameless Design: The frameless backpack is the simplest form, consisting essentially of a bag with shoulder straps. Frameless backpacks can have one main compartment, or several compartments. Today, frameless backpacks can come with all kinds of features, including dedicated compartments for laptops, electronic charging stations, audio speakers, padded shoulder straps, lumbar support, and reflective materials for safety. This is also the design class for most sports backpacks. Some sports backpacks can also accommodate hydration units with water bladders.
The External Frame Design: These backpacks consist of a sack or pack that is secured to a large frame, includes either flexible or non-flexible shoulder straps, and often has a waist (or hip) belt for stability and comfort. The frame is generally bigger than the cloth sack portion, enabling you to load on additional gear. The preferred backpack for military personnel and mountaineers, these backpacks can handle loads of over 100 pounds. The external frame is designed to distribute the weight more evenly, giving the wearer more protection and balance, and is usually made of synthetic polymers or plastics, metal, or wood. The distance that the frame creates between the back of the wearer and pack also provides much-needed ventilation. More recently, an experimental design that includes non-flexible straps designed to align with the curvature of the spine has been tested. This design may eventually catch on, as it has the potential to reduce damage to the back and shoulders from long-term backpack usage.
The Internal Frame Design: This design was invented in 1967 by Greg Lowe, who eventually founded Lowe Alpine and Lowepro. The internal frame design consists of a large fabric section or "sack" that encompasses an internal frame composed of either aluminum, titanium, or plastic strips, with a complex set of straps (and usually a waist belt) to help distribute the weight and hold the backpack in place. The internal frame brings the backpack closer to the body for more control, though this reduces ventilation. The main compartment of the pack has evolved to be quite large, usually with a number of useful features such as designated pockets for hydration units. Without an external frame, however, securing larger items to the outside of the pack is much more difficult. As it has developed, the internal frame design has become more dominant for activities like hiking and travel backpacking.
Current Trends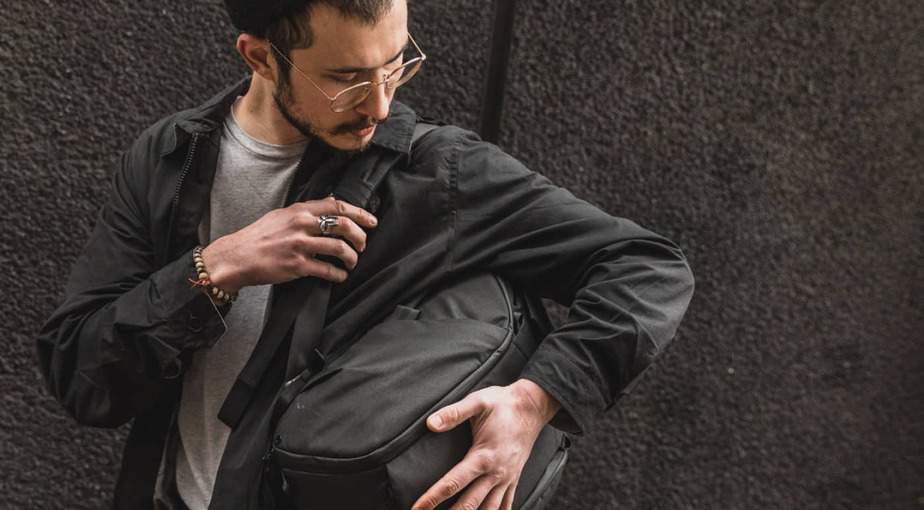 The most exciting recent innovations have happened especially in the class of frameless design backpacks. Current trends include high-end backpacks meant to cater to fashion-forward consumers, backpacks that appeal to cutting-edge techies through the integration of anti-theft features and other technology, and lightweight packs designed for running or cycling.
Fashion Forward Backpacks
Men's fashion-forward backpacks are aesthetically pleasing—and usually somewhat expensive. Often made from high-quality leather, they can come in a variety of colors and styles. Higher-end backpacks include tech-savvy features like USB electronic charging stations and anti-theft technologies. It also doesn't hurt that many of these backpacks are produced by well-known labels such as Gucci and Dolce & Gabbana, and they can run you anywhere from $200 to $3,500. Looking good ain't always easy!
Techie Backpacks
With features like microfiber pouches, multi-slot organizers, pop-tops, laptop straps for easy removal of your laptop, dedicated laptop and tablet sleeves and compartments with high-quality padding, audio pouches with ports for your headphone wires, and USB electronic charging stations, backpack manufacturers have adapted to the digital age. Techie backpacks are also stylish, often featuring clean, crisp lines, minimalist color palettes, and unique designs.
Sports Backpacks
Sports backpacks include packs that are designed to meet the challenge of transporting athletic gear to and from practices and games. These packs are designed and marketed to carry items associated with a specific sport, such as baseball bats or lacrosse sticks, and usually include pouches and compartments that cater to particular needs. Other sports backpacks are designed to carry hydration systems and have a minimal load capacity for personal items such as cell phones, wallets, keys, or other items. Sports backpacks also typically feature reflective material for safety for cyclists and joggers.
Methodology
Our ranking is based on hours of online research, meta-data analysis of trusted review sites, reading and watching innumerable reviews by customers who bought and used these products, and visiting local merchants to inspect the merchandise for ourselves! We then created a scoring system, with a scale from 0-100, ranking each backpack across different categories which, when added up, lead to our RAVE meter.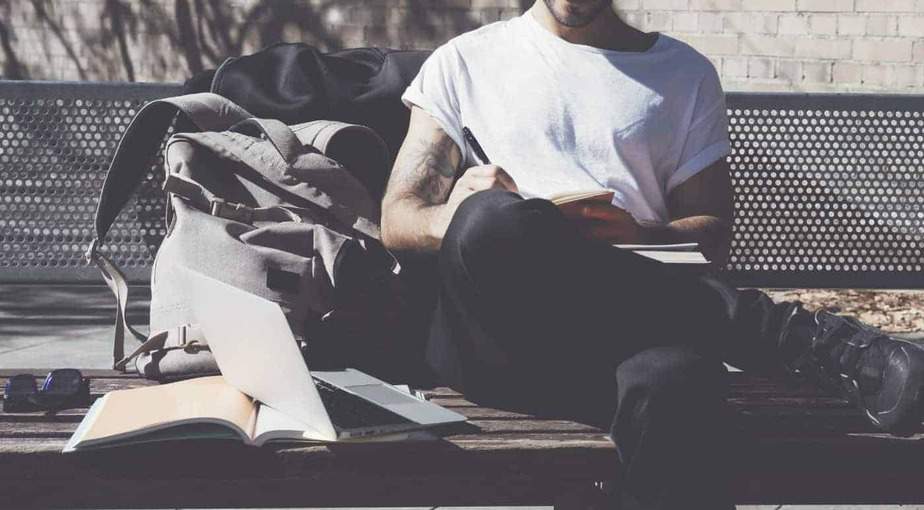 Our categories for ranking include the following:
Price: All of our ranked bags are under $100, but some are more expensive than others.
Durability: Not all bags last as long as others, and if you put your bag through its paces, you want to know it will last.
Unique features: With the basic design for backpacks in place, it is often a backpack's unique features that make it stand out.
Style: You can (and should!) still look good, even when you've got a pack on your back.
Size and capacity: Style may be important, but practicality has always been a central element to choosing a good backpack.
Quality of construction: No one wants a zipper or seam to split, especially after a short period of time.
Whether for outdoors, school, business, or just tooling around, our rankings will help you make the right choice to fit your backpacking needs!
The Best Backpacks for Men
1
Swissgear 1900 Scansmart TSA Laptop Backpack
From the makers of the iconic Swiss Army knife, comes one of the most innovative laptop backpacks on the market. This is an excellent backpack for the business crowd, for students, or for anyone who likes to sport new technology.
This is a roomy backpack with multiple compartments for storing books, papers, and your electronic gear. Among the standout features are its airflow back system, which provides good ventilation for your back, an audio pouch and headphone port, and a dedicated padded laptop compartment that can fit up to a 17'' laptop.
The scansmart technology allows you to pass through TSA checkpoints without having to take your laptop out of the bag. The design allows you to unzip the laptop compartment (which also includes a dedicated iPad pouch) to unfold the bag and lay it flat on TSA x-ray machines without actually having to remove your laptop. You then place it on the TSA scanner and it goes through with no problem.
Pros
Reasonable price for features
Fits up to 17'' Laptop
Easy airplane travel
Cons
Bottom not balanced
Zippers can be stiff
2
Mancro Anti-Theft Business Backpack
The Mancro Anti-Theft Business Backpack combines style with practicality, offering a unique design with great features at an outstanding price.
Unique features include a built-in charger with USB port on the outside of the bag, and a USB cord on the inside of the bag if you need to charge your computer, tablet, or phone while you're on the go. There are also two organizer pockets—a larger one for notepads, and a smaller, more accessible one for pens, wallet, and keys. The pack is water resistant (not waterproof!), and it comes with a programmable combination lock to keep belongings secure.
Though not as roomy as our #1 rated backpack for men, this backpack does upgrade in terms of style!
Pros
Stylish design
Built-in charger
Anti-theft lock
Cons
Limited color options
Questionable water resistance
Only fits 16'' laptop
3
Carhartt Legacy Backpack
Rounding out our choices for the top three best backpacks for men is the Carhartt Legacy Backpack. Carhartt has been manufacturing quality accessories and workwear for over a century, and the Legacy Backpack stands in that line. Made from 100% 1200D DWR-coated polyester, this pack also comes with a water-repellent Rain Defender so you can keep your valuables dry.
The base of this pack is made from an abrasion-resistant Duravax material, which provides an added layer of protection. Contoured shoulder pads and the air mesh panel provide good fit with excellent ventilation.
This pack includes an organizer compartment and smaller front compartment, both of which are ideal for smaller items. The main compartment is spacious and features a dedicated laptop pocket and tablet sleeve.
This pack is also relatively lightweight, coming in at only 1.3 pounds. Though not as big as some of the bags on our list, this is probably one of the toughest and most durable packs available, and it comes at a great price!
Pros
Great value for the price
Large main compartment
Good quality zippers
Cons
Not very big
Limited features
4
Fjällräven Kanken Backpack
Our next pack is the uber-stylish Fjällräven Kanken Backpack. The Scandinavian manufacturers are well known for producing high-quality outdoor gear. The Kanken is a particularly good choice for those who travel, whether around town or around the world, with their laptop and other work. Keeping with its minimalist Nordic style, the design is clearly rooted in the models Fjällräven has been producing since 1978.
The straps are ergonomically designed for comfort and a good fit, though there is no padding in the shoulders. In keeping with the manufacturer's style, there are only two compartments. The larger compartment is ideal for items like books, files, and laptops. The smaller compartment is a good place to put small electronics or other items.
Made from water-resistant vinyl, this pack can be easily cleaned. This is a stylish (if a little pricey) bag that will make you stand out wherever your feet may take you!
Pros
Great quality
Good durability
Very stylish
Cons
A little pricey
Fewer features
5
Under Armour Storm Hustle II Backpack
The Under Armour Storm Hustle II Backpack comes from the internationally recognized manufacturer of athletic footwear, clothing, and accessories. With useful features for athletes, the Hustle II comes from the Storm line of water-resistant backpacks and sports the attractive design typical of all Under Armour products.
The Hustle II is lightweight and includes a large pouch that extends from a small pocket on the front of the bag. Designed to keep soiled items from coming into contact with other gear, this pouch is perfect for athletic shoes or other…more pungent…gear. It also includes a relatively large main compartment, as well as a smaller micro-fiber lined pouch for glasses or a tablet.
With a soft-lined laptop sleeve that's capable of holding up to a 15'' MacBook Pro, as well as standard water bottle pouches on both sides, this is the perfect bag to take to the gym, out to the park, or to use for commuting or mobile computing!
Pros
Lightweight
Laundry pouch
Lots of color options
Cons
Not very large
Limited features
Uncomfortable straps
Timbuk2's Spire Bag was specifically designed for porting your laptop and iPad, through a partnership with Apple. The Spire offers a sleek design with a waterproof roll top and front straps that are designed to hold a U-Lock bike lock. The material is a water-resistant canvas, providing extra protection in inclement weather, though it is not completely waterproof.
The Spire Bag offers a front zip pocket as well as an internal organizer for pens, etc. There is also an elastic water bottle pocket on the side, and the straps and ventilated back panel offer a comfortable fit. The main compartment is perfect for books as well as your 15.6″ MacBook laptop.
This is a great bag for professionals and techies who want added protection and good fit for their laptop and other electronics. And it's available at a very reasonable price!
Pros
Affordable
Good zippers
Stylish
Cons
Questionable materials
Water-resistant, not waterproof
Smallish capacity
Among the many packs that we researched, the Teton Sport Scout 3400 is only one to make our list that is exclusively for camping, hiking, and mountaineering. This lack of flexibility is why we have it ranked as #6. Its excellence as an outdoor pack is also what helped this pack make its way to our sixth slot!
With an internal frame design, the Teton Sport Scout offers superior load-carrying ability for an outstanding price. Holding up to 55 liters, this pack has height-adjustable padded straps, hip padding, lumbar support, an interior sleeve for a 3-liter hydration bladder and port for a tube, as well as external straps and bungee cords for attaching additional gear.
Consistently one of the most highly rated backpacks, many adventurers are very appreciative of the sleeping bag compartment at the base of the pack, the large main compartment, and the built-in rainfly that protects your gear from the elements. This backpack embodies the Scout motto: "Be Prepared!"
Pros
Large load capacity
Good durability
Great camping features
Cons
Not for business travel
Side bottle pockets small
8
Kattee Leather Canvas Rucksack
If you like retro-style backpacks, the Kattee Leather Canvas Rucksack may be for you. If you want quality and durability, even better. The Kattee Leather Canvas Rucksack is the perfect marriage between old-school aesthetic and great quality and craftsmanship. This bag is made from canvas and leather, which not only evokes the classic messenger bag, but shouts durability.
The main compartment is large enough to comfortably fit a 15'' laptop. The cover-flap is adorned with decorative buckles and is secured with magnetic buttons. There are also three exterior pockets, including a large one on the front that is also secured with a flap and magnetic closures, and two side pockets. These provide ease of access for quick retrieval.
The shoulder straps are adjustable and wide, though they don't include much padding. Best of all, this sharp looking bag is an affordable alternative to the more expensive high-end bags that feature leather. A great buy!
Pros
Stylish
Great price
Good quality material
Cons
Not much shoulder padding
Questionable seams
The Kopack Slim Backpack lands at #9 in our ranking. The handsome design and features of this relatively inexpensive pack are great for business people and students on the go. The backpack includes a 17-slot organizer (more slots than any other on our list!), allowing you to keep your pens, business cards, and other devices organized.
A second large compartment offers good space, and even when filled with books, files, and other items, the bag retains a relatively slim profile. The dedicated laptop compartment can fit up to a 15.6'' laptop and has an anti-theft design, where the laptop lays against your back. The zipper can also be locked.
The Kopack Slim Backpack also comes with a built-in charger and USB connection that can be accessed inside or outside the pack. It is made of puncture-proof water-resistant (not waterproof) materials. At a relatively inexpensive price, if you want a backpack for commuting, school, or everyday use, this may be the bag for you!
Pros
Roomy and stylish
Built-in charger
Anti-theft feature
Cons
Questionable zippers
Not waterproof
10
JanSport Right Pack Backpack
Come on!  Did you really think we'd leave out the classic? No list of the "Best Backpacks for Men" (or anyone!) would be complete without the iconic JanSport Right Pack Backpack.
JanSport has been making backpacks since 1967 and has established a reputation for high quality and outstanding customer service.
Used by countless school children and college students, it would surprise no one if JanSport was the pack used by Dora the Explorer. To be clear, it is not! Nevertheless, what the JanSport Right Pack Backpack combines is great quality and durability with basic functionality at a reasonable price.
Made from durable materials, and sporting its iconic suede leather bottom, some of these packs have been known to last for years.
The spacious main compartment comes with a 15'' laptop sleeve. There is also a second compartment with an organizer and key fob, and a third, smaller compartment. Offered in 18 color options, the JanSport is still a classic—for good reasons!
Pros
Great customer service
Roomy and attractive
Cons
Not enough pockets
Not weatherproof
No water bottle holder
Related Rankings
What Features Should I Look for in a Backpack?
Backpacks come in all shapes and sizes, and picking out the kinds of features that will fit your needs isn't always easy—but it is oh so important! The more that you can match your needs with the features offered, the more pleased you will be with your backpack.
For outdoor backpacks, important features can include external straps for tying on additional gear, large pockets for water bottles or dedicated space for hydration units, padded shoulder straps and lumbar support, and easily accessible compartments for things like sleeping bags, food, or maps, so you don't have to rifle through your whole pack to get what you need.
Business backpack manufacturers generally attend to the need for organization, safety, and style. Important features to look for can include well-padded laptop and tablet compartments or sleeves to make sure your electronics are safe and secure, water bottle slots, and good organizers. Be sure to check the size laptop your backpack will accommodate!
You may also want to consider whether your backpack has an audio slot for your music device, or whether it includes any one of a number of anti-theft features to keep your papers and possessions secure.
Can I Use My Backpack as a Carry-on Bag?
Backpacks are designed for travel, allowing you to bring along the right amount of gear. With the cost of flying on the rise, and ever-increasing fees for checking baggage, it's no wonder that more people are using their backpacks as a carry on.
The average size for carry-on luggage for most airlines is around 22″ x 9″ x 14″. Most backpacks can qualify as a carry-on bag or a personal item. Obvious exceptions would include large outdoor backpacks, some of which can be over 30″ high and 17″ deep.
With the constantly shifting policies of some airlines, it's always a good idea to contact your carrier to make sure your favorite backpack meets the required dimensions.
Can Backpacks Be Washed?
From spilled coffee, dirt and mud, dirty socks, or just the wear and tear that happens during the commute—backpacks can get dirty. But how do you clean your backpack? Do you spot clean it with soap and water, or put it in the washer? Should you air dry your backpack or put it in the dryer?
The answer to these questions can vary depending on the type of backpack you own. For instance, you definitely don't want to put a leather backpack in the washer!
The preferred method for cleaning most backpacks is to hand wash them. This requires using a gentle soap (many recommend baby soap), a sponge, a toothbrush, and usually lubricant for the zippers and a waterproof treatment for when you're finished.
After you remove all of the contents from the bag (be sure to leave the zippers open), you can usually remove larger debris with lukewarm water. Don't use hot water, or the color may bleed.
After you have removed the larger debris, lather up your soap and apply it to the backpack liberally. Scrub and then rinse, and repeat as necessary. After you have cleaned the outside and inside with your soap and sponge, you can then clean the zippers using a toothbrush. To avoid getting dirt inside the bag, its best to close the zippers.
The best method for drying a hand-washed backpack is to air dry it by hanging it up (upside down, with the openings pointing down—and open), with all or as many of the compartments as possible exposed. Before you hang it up, you might want to take a towel and hand dry smaller compartments, etc., to ensure they dry completely.
Before doing anything, check the instructions for maintenance and care directions for backpacks with special features like microfiber pouches or USB electronic charging stations! These instructions can often be accessed online at the manufacturer's website.
What Are the Best Backpacks for Men?
To determine the best backpacks for men requires taking into account the use or need a given backpacker has, as well as doing some research on the many backpacks on the market. We have taken the guesswork out of the second step through our extensive research and rankings meant to help you make an informed decision about your next backpack.
All kinds of new features—including wheels, audio speakers, and built-in chargers—have been integrated into the basic backpack design. Taking these advances into account, we zeroed in on some of the key qualities most men look for in a good backpack.
Our research led us to the Swissgear 1900 Scansmart Laptop Backpack as the overall winner, though there were others that gave this pack a run for its money.
Check out our list before you choose which backpack will accompany you on your next adventure, whether around the corner, or around the world!
RAVE Recommends
Be sure to check out these products and recommendations for your upcoming adventures:

Chris Winn
Chris Winn is a freelance writer who works in the Minneapolis area, where he and his family are beholden to two cats and a dog.