Commercial-grade treadmills for gyms and hotels need to be more durable than those purchased for at-home use. Due to the varying degrees of use and the uncertainty of the treatment they will receive, commercial-grade treadmills must be built to withstand even the harshest forms of treatment. This means they must be made of the highest quality materials and workmanship. It's also important that they have all of the latest technological advancements that will make them easy to use for both the novice as well as the expert fitness professional.
The Commercial Treadmills We Rave About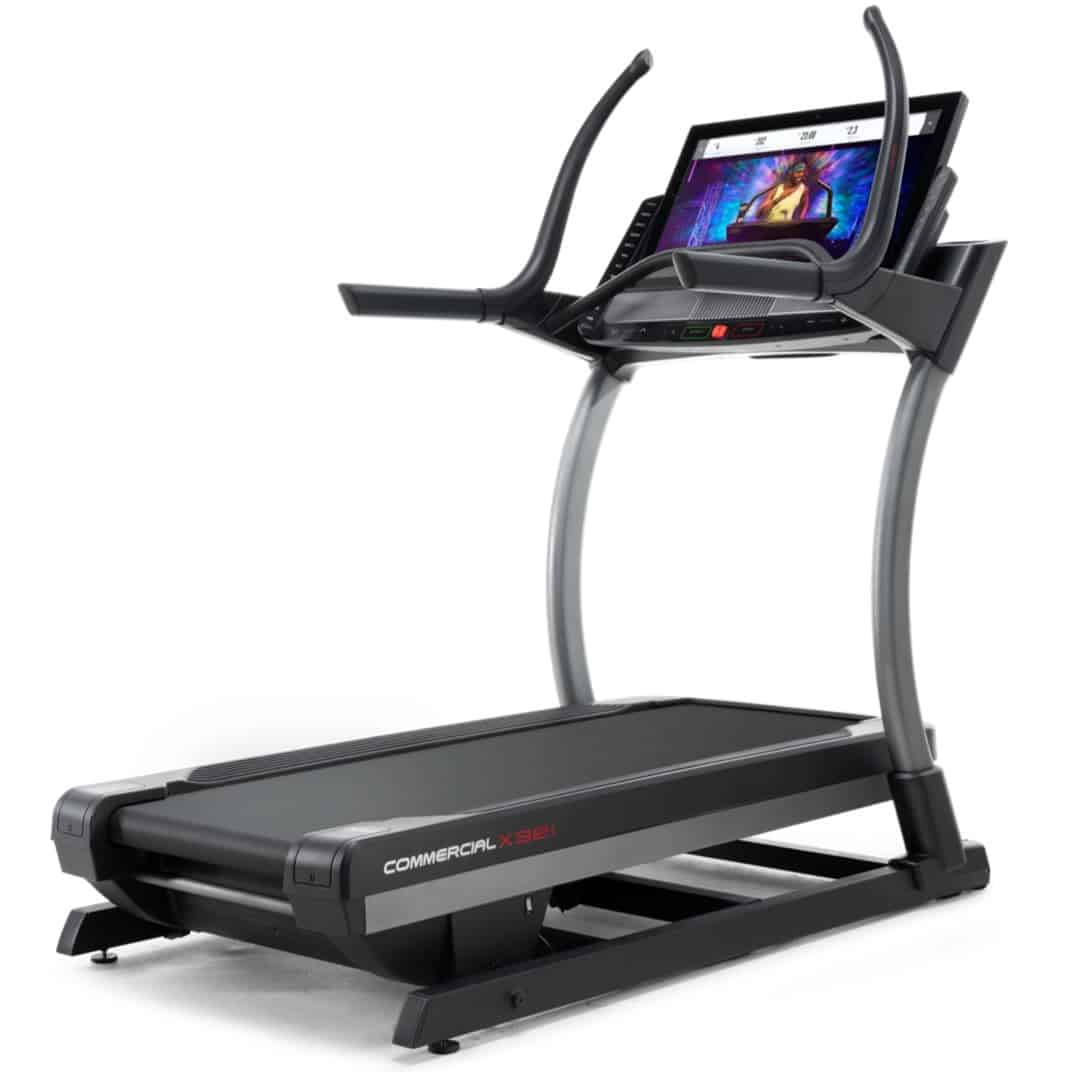 Best Value
Nordic Track Commercial X32i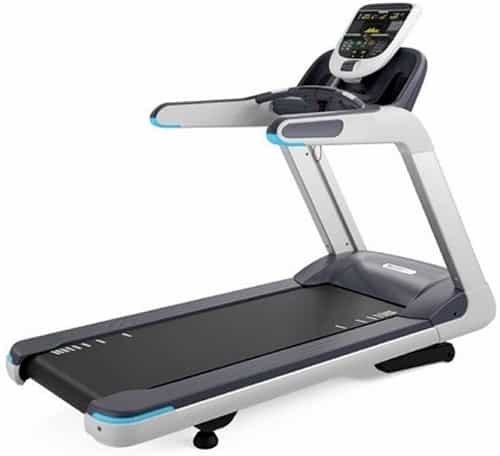 Best High-End
Precor TRM 835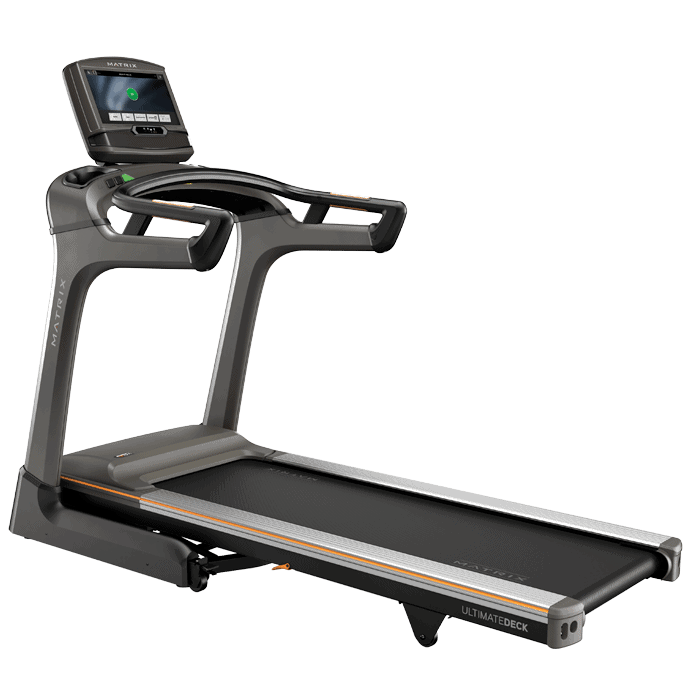 Commercial-grade treadmills should also be able to withstand constant use. In a commercial environment, they may be used 50 minutes out of every hour during peak workout times. There may also be times when the machines may sit idle for days at a time. This is especially true if the treadmills are purchased for hotel use. Commercial-grade treadmills are intended for constant use and will provide reliable service for many years if properly taken care of.
One of the benefits of commercial-grade treadmills is that they offer many of the latest features. State of the art control panels allows them to be used for all skill levels. Unlike self-propelled or non-motorized treadmills, commercial-grade equipment takes all of the guesswork out of a workout routine. As long as you change your routines often and mix up your inclines and speeds, you will continue to move forward on your weight loss journey. If you have questions, you can always check in with a personal trainer.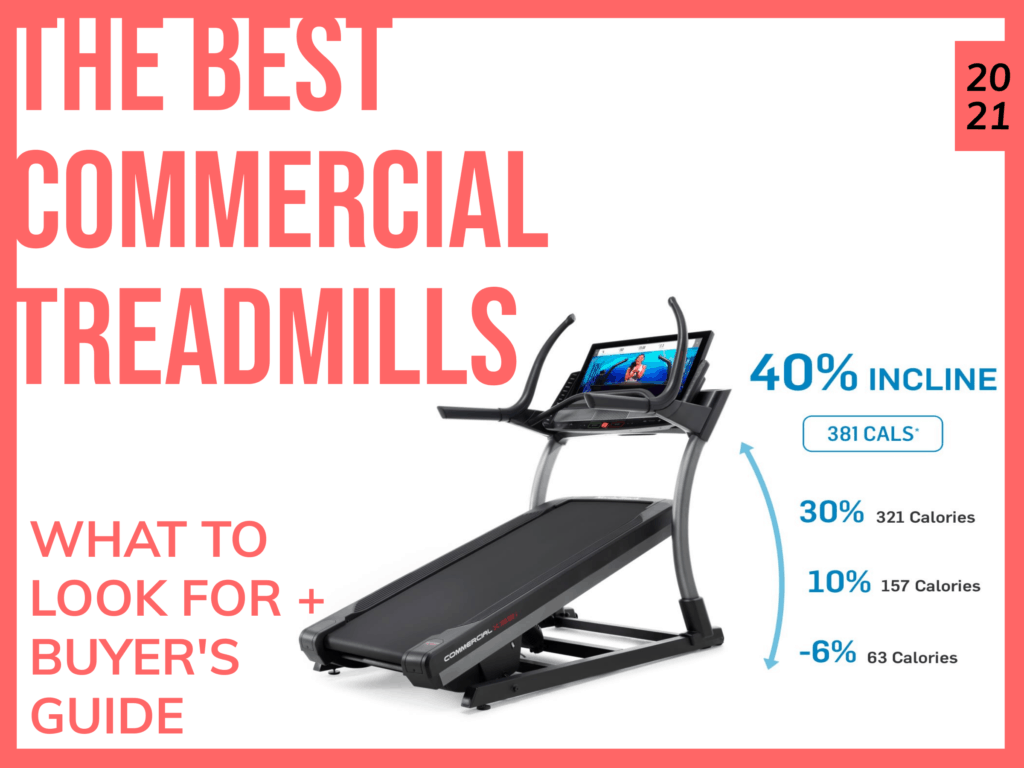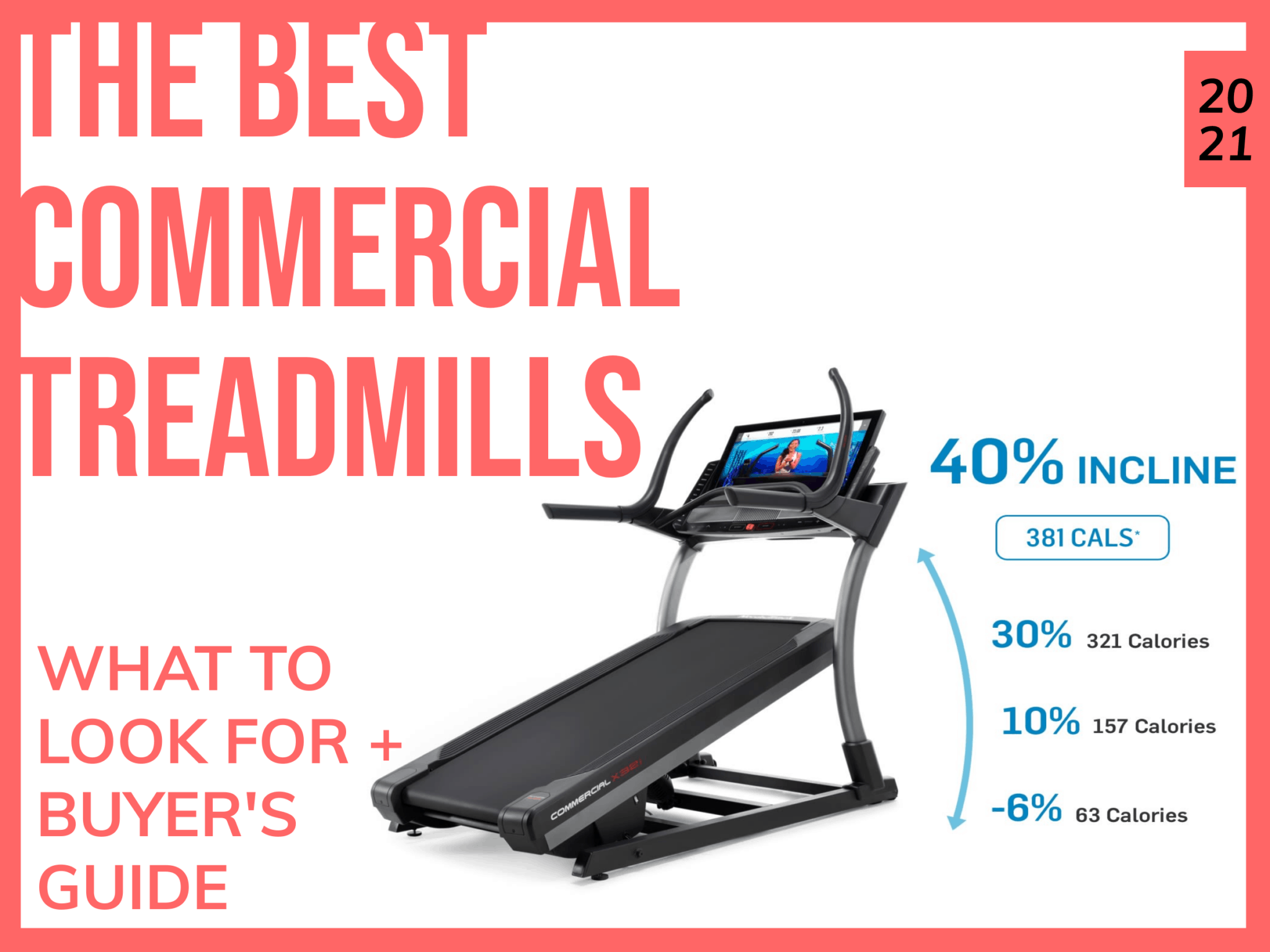 The Best Commercial Treadmills
1
Life Fitness Platinum Club Series
The Life Fitness Platinum Club Series treadmills are some of the best around when it comes to a fitness experience you can actually enjoy. The treadmill offers an LCD touchscreen that allows you to interact with apps, watch television, connect to the internet, and join other fitness enthusiasts as they participate in online classes. As a commercial treadmill, it is designed to keep up with even the most rigorous exercise routines.
The advanced technology provides you with a club-quality experience and allows you to take advantage of every fitness opportunity. The Platinum Club Series Treadmill has a shock absorption system that increases comfort levels and takes the pressure off of the knees and joints. This reduces the risk of chronic pain and inflammation, allowing the body to gain strength and mobility.
When it comes to advanced technology, the Platinum Club Series treadmill offers a heart-rate monitoring system that allows you to check your pulse while you are working out. The computer on the treadmill will record all of your preferences when it comes to speed and your choice of three different inclines. At a cost of $9,449, you definitely pay for the advanced technology.
Pros
LCD Touchscreen, heart rate monitoring
2
Nordic Track Commercial X32i
The Nordic Track Commercial X32i is one of the more advanced treadmills the company has to offer. The Commercial X32i has one of the best 32" HD Smart Touchscreen that allows you to watch television, work online, or participate in any number of online fitness activities with other individuals. This includes the iFIT interactive personal training program that comes with the treadmill. It allows you to visit places all over the world that are ideal for walking or running.
You can use the X32i to include a variety of options into your normal workout routine. Global workouts, cross-training, and even boot camp options are available. You will continually be able to challenge yourself to do better. As you begin to bring your body back into a healthier balance, your mindfulness will begin to follow. The more you exercise, the lighter your mood and general outlook will be.
The cost of the Nordic Track Commercial X32i starts at $3,799 plus an additional $199 for delivery directly to your door. You also have the option to finance the treadmill through the TD Fit Loan program. It starts with 0% APR and $103 per month for 39 months. Buying the Commercial X32i also gets you a one-year iFIT Family membership worth $396.
Pros
Affordability and financing
3
Nordic Track Commercial X22i
The Nordic Track Commercial X22i is a good option for someone who wants a commercial-grade treadmill without the hefty price tag. It has a smaller integrative touchscreen. At 22" it is still a great way to watch videos or interact with people in other fitness groups. You can join a variety of training classes. The monitor and computer also allow you to participate in iFIT training sessions with your own personal trainer.
The Commercial X22i is a good choice for anyone who wants to kick up their fitness challenges to the next level. Not only does it offer the latest technology, the treadmill is easy to use and lets you see the results of the changes you have been making. The computer technology is able to store all of the things you like to do. It also gives you a chance to mix and match your favorite activities to keep your workouts fresh and exciting.
Starting at $2,999, the Commercial X22i gives you an affordable option to more expensive treadmills. You will also have to pay $199 for shipping so the treadmill will be delivered to your door. You can pay the money upfront, or you can finance the cost with a TD Fit Loan. With 0% APR, you will pay $82 a month for 39 months.
The Precor TRM 885 is one of the most advanced commercial treadmills available. It offers a level of performance that only a commercial treadmill can provide. It is easy to use and has a P82 touchscreen that allows you to interact with others who are also working out on the same platform. Through this advanced technology, the treadmill can also pair with the Apple Watch using an options feature called the Smart Watch Connector.
The treadmill is easy to maintain and offers a reliable workout each and every time you turn it on. It comes with a beverage and accessory holder that puts everything you need right at your fingertips. The treadmill has transport wheels that will allow you to move it wherever you want. In addition to its ability to be moved from one location to another, it also has the ability to monitor your movements with integrated footprint technology.
The Precor TRM 885 has a retail price of $12,445. You may choose to finance the TRM 885 with a personal loan or pay for it outright. As a commercial treadmill, it is used by many fire departments, police departments, medical/rehabilitation facilities, and corporate wellness programs. The cost of the treadmill may seem exorbitant, but it is well worth the price when you discover its reliability and the many features it offers.
Pros
High max speed, excellent warranty
The Precor TRM 865 commercial treadmill is another good piece of exercise equipment that is ideal for the fitness enthusiast who chooses to work out at home. It has the same commercial advancements that you find in gyms and other workout facilities. Its durable construction will allow it to handle almost any type of workout and still maintain its stability and efficiency.
The P62 touchscreen console gives you a customized entertainment experience. You are able to access the internet and interact with others who are participating in online programs. The 10-inch screen is easy to see and gives you an opportunity to actually enjoy your workout. Whether you want to watch a movie or music videos, you have the opportunity to personalize every workout experience.
At $11,445, the TRM 865 may be out of the price range for many individuals. For those who choose to finance the machine, they will be able to notice many changes in their strength and resiliency after just a few uses. Being able to customize your workout gives you the chance to do what's right for you.
Pros
High weight capacity and stability
Cons
No Apple or Android connectivity
6
Life Fitness Club Series+
The Life Fitness Club Series+ is one of the more affordable commercial treadmills that Life Fitness offers. As a commercial-grade treadmill, the Club Series gives you the heavy-duty construction and the durability that comes with quality materials and workmanship. The treadmill is one of the most advanced in terms of technology and design.
No matter what your fitness level, the Club Series is able to provide you with everything you will need when it comes to developing workout routines that will benefit you. Having the right treadmill will allow you to challenge yourself and develop a set of routines that will help you attain all of your fitness goals. The computer remembers your choices and keeps them for future use.
Originally priced at $6,569, the price has been reduced to $6,199. This is still quite a lot of money for many, but you may be able to find financing through the right lender. Purchasing this treadmill also gives you access to online courses and workout sessions from Life Fitness on Demand. Exploring all of these options will enhance your workout experience.
Cons
Weaker motor than comparable machines
The Matrix TF30 is one of the best commercial treadmills for individuals who want to have a gym experience while workout at home. The goal of most treadmill purchases is to find a way to work out when weights and strength training aren't necessary. Using a treadmill allows you to build stamina and increase your mobility. With the right treadmill, you will be able to track your progress and use every feature to its best advantage.
The sturdy frame and solid deck combination give you a chance to push yourself past your boundaries. The treadmill can be folded and easily stored away when not in use. The treadmill comes with several choices for touchscreen monitors to choose from. The 16" console brings videos, movies, and journeys to your fingertips. You can also use both WiFi and Bluetooth.
The Matrix TF30 had an original price tag of $4,599. It now lists for $4,099. When you purchase the treadmill, either outright or through a financing program, you will receive a one-year iFIT Family Membership that you can choose to renew once the subscription ends. The Matrix TF30 puts an advanced level of fitness at your fingertips.
Pros
Custom consoles and built-in speakers
Cons
Foldable, but too heavy for portability
The Precor TRM 835 is another commercial treadmill in the Precor line-up that goes above and beyond what is normally expected of a treadmill. The durable build and contemporary design gives you everything you are looking for in a quality piece of workout equipment. It's state of the art design makes it both reliable and easy to use, while still providing the level of comfort you look for. The treadmill is incredibly easy to maintain and has an internal cooling system that allows you to push yourself beyond your normal boundaries.
The computer allows you to add your own preferences when it comes to speed, distance, and incline. The P31 LED console gives you an opportunity to see the things you want to see. You can look up additional information and interact with other fitness enthusiasts who are also involved in trying to reach your goals. You can adjust your volume and switch programs whenever you like.
The $8,995 price tag for the Precor TRM 835 is quite expensive but worth the cost when you begin to reap the rewards. You can finance the cost of the commercial treadmill through a variety of lenders. As you begin to reach your fitness goals, you will also begin to have a better emotional and mental outlook on life. The reliability and efficiency of the TRM 835 will allow you to move forward at your own pace.
Cons
No Apple or Android compatibility
The Precor TRM 781 has been designed to offer the most advanced technology along with the most reliable exercise programs. Precor is well known for providing the highest level of both comfort and quality that will allow you to exercise and improve your health. Its solid construction and quality workmanship will provide you with a workout experience that will allow you to challenge yourself on many different levels.
The P82 includes a 15-inch touchscreen console that allows you to engage with others over both WiFi and Bluetooth connections. You can interact with other fitness enthusiasts or you can choose to watch fitness videos or other forms of entertainment. The console can also be used to store all of your preferences and help you track your physical progress.
The Precor TRM 781 costs $10,895 and can be financed in a variety of ways. While it may seem like a lot of money to spend on a piece of workout equipment, it can also be looked at as an investment in your health. Its commercial design gives you years of use and allows you to keep track of your progress through all of your physical changes.
Pros
Wifi and Bluetooth compatible
The Matrix TF50 gives you the convenience of a personal treadmill with the power and efficiency of a commercial model. Its durable construction and advanced technology give you a chance to push yourself to new heights as you move along your fitness journey. Both the frame and deck are constructed to be incredibly sturdy while maintaining stability. It can be folded for storage and returned to an upright position in a matter of minutes.
The console offers you several options as well. You can watch almost any type of entertainment and actually search the internet while you are working out. The console will also help you track your progress as you move through your various workouts. It will record all of your preferences and allow you to develop new workouts based on many of your old patterns.
The $5,299 price tag is mid-range for many of the most popular commercial treadmills. The price also includes a one-year iFIT Family Membership that you can either renew or cancel after the first year is over. Financing the purchase price may be a more valuable investment than you will ever realize. It puts your fitness goals back within your reach.
Why Commercial Treadmills?
Why should you choose a commercial treadmill? Commercial treadmills are built to take a beating. They are made to the highest standards of quality in the fitness industry. Commercial treadmills are designed using the most durable materials and workmanship. State of the art technology allows you to take your workout routines to the next level and record your progress as you go. During every workout, you can check your progress and adjust your goals as necessary.
Commercial treadmills are also more energy-efficient and will provide you with a quality workout that includes the highest level of comfort possible. Most commercial consoles are now touchscreen which makes it easy to use while you are working out. You can easily move from one activity to another or change your music or entertainment programming without stopping what you are doing. Most commercial treadmills are designed with cutting-edge technology that allows them to handle the information and settings from several users.
Commercial treadmills are more expensive than personal pieces of equipment simply because they are built to withstand more intense workouts. They are designed for long term use and will allow you to work as hard as you want without overtaxing the machine. Commercial treadmills have heavy duty motors that will be able to keep up with almost constant use, no matter what type of exercise you may be doing.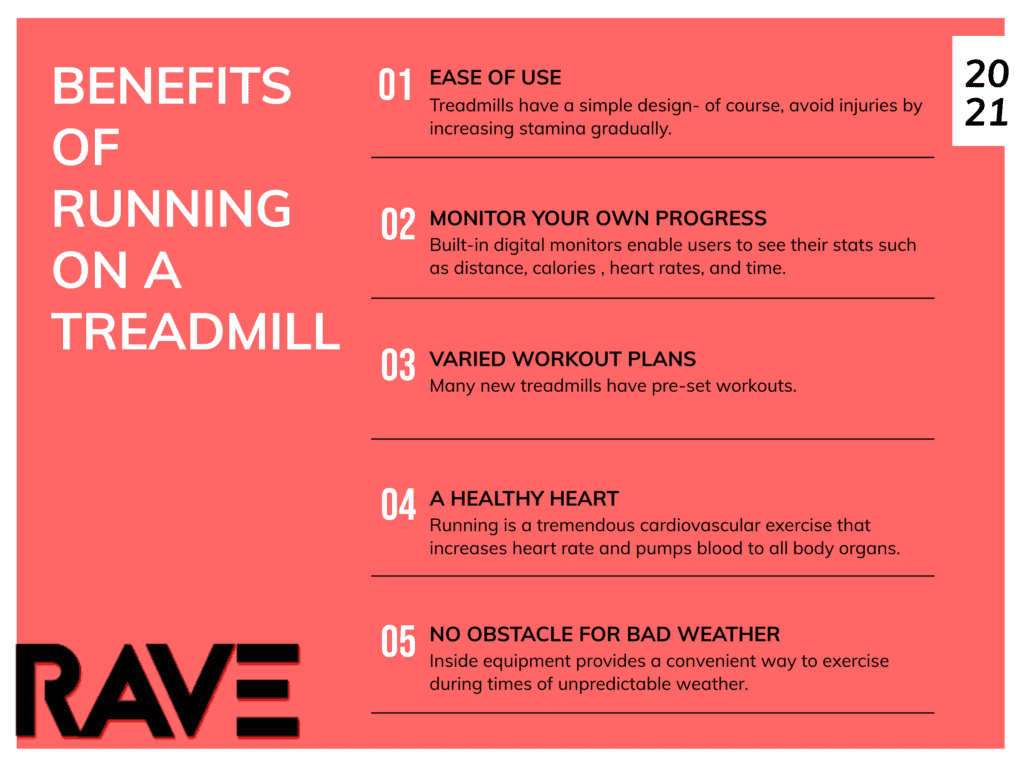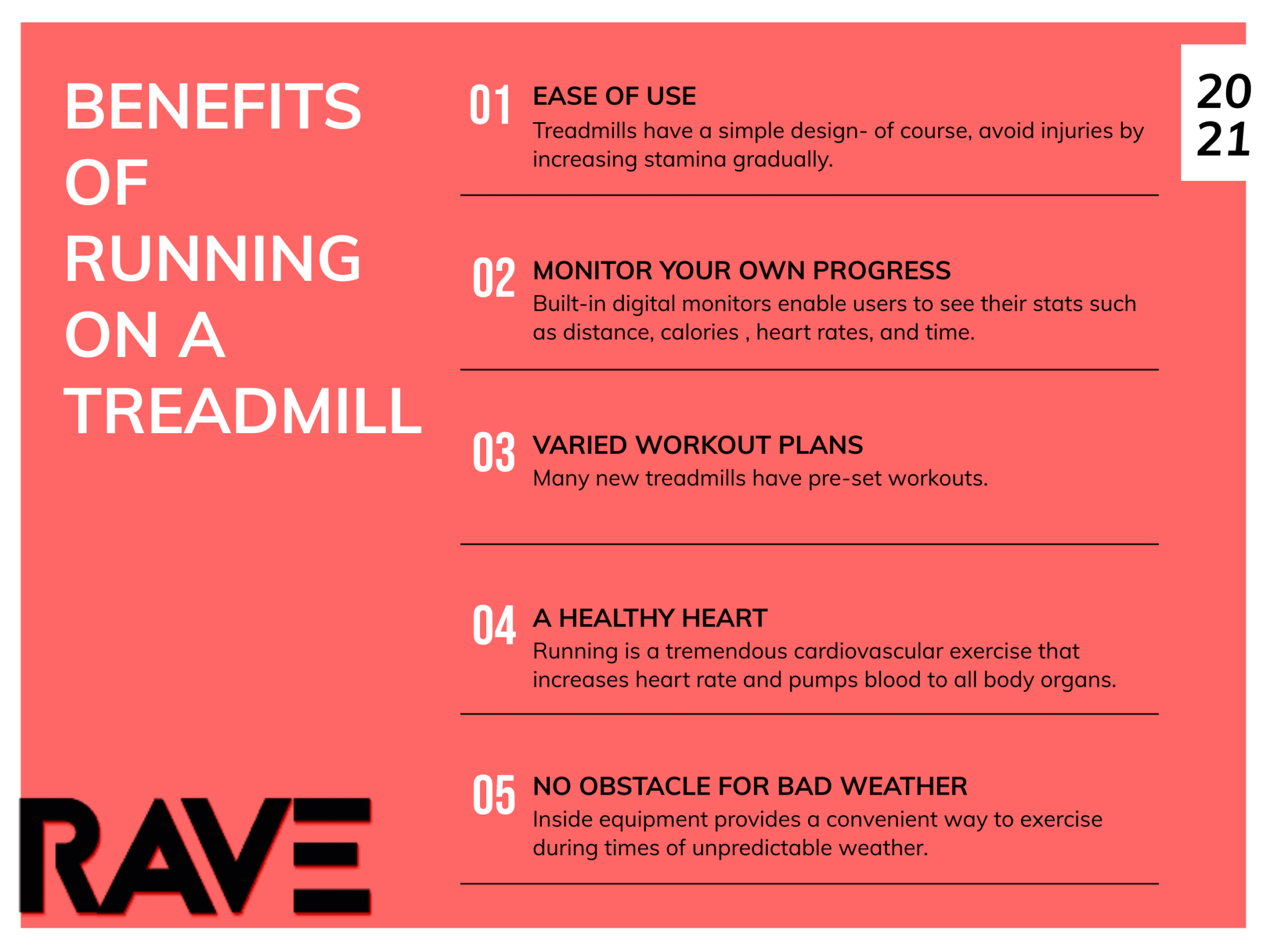 Are Commercial Treadmills Worth the Price?
Commercial treadmills are quite expensive compared to home-based models. While you may be able to benefit from buying a personal treadmill, commercial treadmills go above and beyond in terms of overall benefits and the quality of the equipment itself. Heavy-duty motors and consoles that have the most advanced technology to date are used in commercial pieces of workout equipment. Consoles included some of the most advanced forms of software that allow you to integrate your workout routine with that of many others who may be working with the same personal trainer.
If you look at the elaborate price of a commercial treadmill and the fact that you may have to take out a personal loan just to pay for it, you should start looking at the purchase as an investment in your health. Their ability to track every step of your workout routine gives you a chance to find out what is working for you and what is not. You can take your past records and develop new workout routines that will allow you to continue to move forward when trying to reach your fitness goals.
Commercial treadmills are built to last. They will provide you with many years of solid use. No matter how hard or how often you work out, they will be up to the challenge and may even encourage you to try harder when it comes to regaining your health.
Related:
Best Treadmills Available To Buy