We recommend products based on unbiased research from our editorial team. We may receive compensation if you click on a link.
Read More.
Every game has a winner — that's kind of the point of a game, isn't it?
So up front we'll tell you the winner for best classic, best contemporary, and best board game for families.
Ah, ah, ah — no cheating, though.
You'll need to keep reading to find out everything we love about these games. But for now, here's what we can tell you.
Our pick for best contemporary board game is Election Night! Winner of the 2019 Parent's Choice Gold Award, this all-ages board game breaks down the complex political process in a clear, exciting, and entertaining way.
The undisputed champ of all classic board games is, of course, Scrabble. In this classic word game players use lettered tiles to form words. Show off your big vocabulary, but let's just hope you don't end up with a "Q" or too many vowels.
And for an all-ages game night, you won't go wrong with Clue, RAVE's choice for best board game for families. Easy to play, Clue asks (and answers) the classic question: whodunnit? Gather clues, eliminate suspects, solve the mystery, and win the game.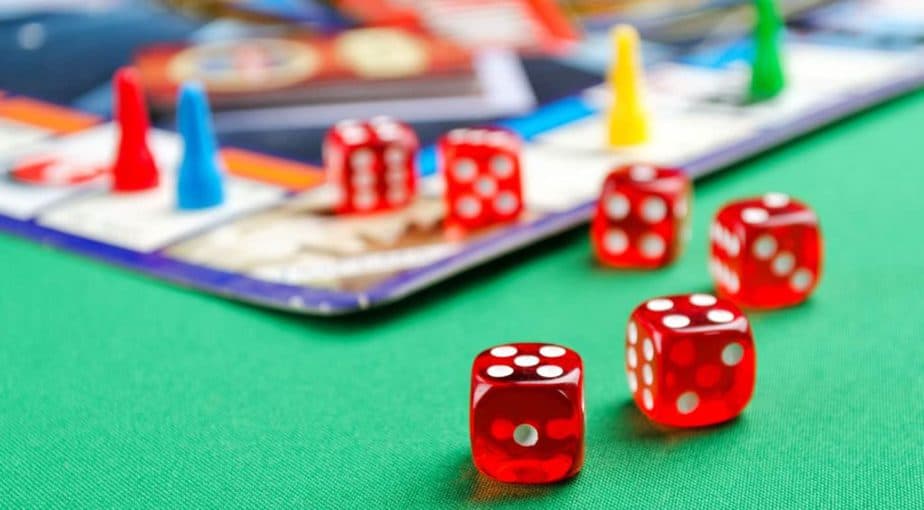 If you're of a certain age you probably remember playing board games in a wood-panelled basement, arguing over rules in playful competition with your friends, siblings, or maybe even your cousins visiting for a holiday.
Were you the one who overturned the board if the game didn't go your way? It's okay if you were, your secret's safe with us.
Truth is, folks have been playing board games for a very long time. Some games like chess and checkers have actually been traced back for millennia.
Despite all the tech distractions these days, board games are as popular as ever. Maybe even more popular, as families and friends rediscover board games as a great way to bond and have some fun.
So try it for yourself. Here are the best contemporary and best classic board games of all time.
Just remember to always read the rules, and no cheating!
Also be sure to check out our ranking of the best board games for kids.
The Board Games We RAVE About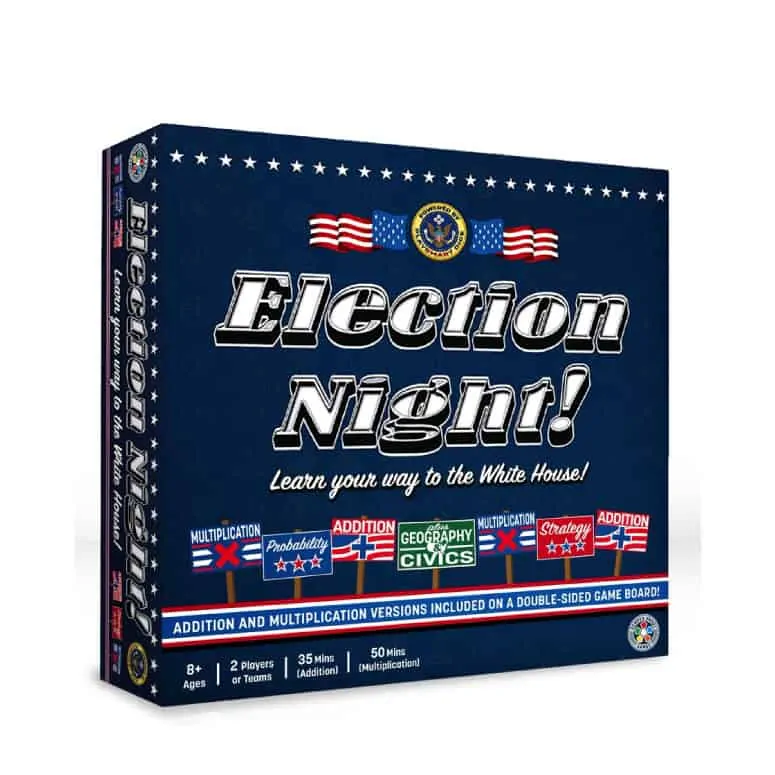 Best Contemporary Board Game
Election Night!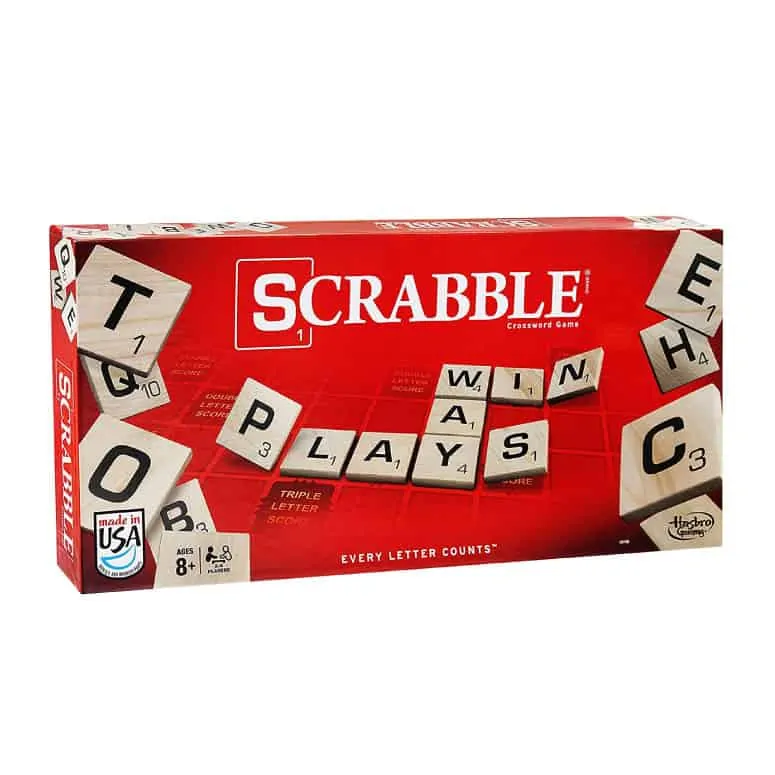 Best Classic Board Game
Scrabble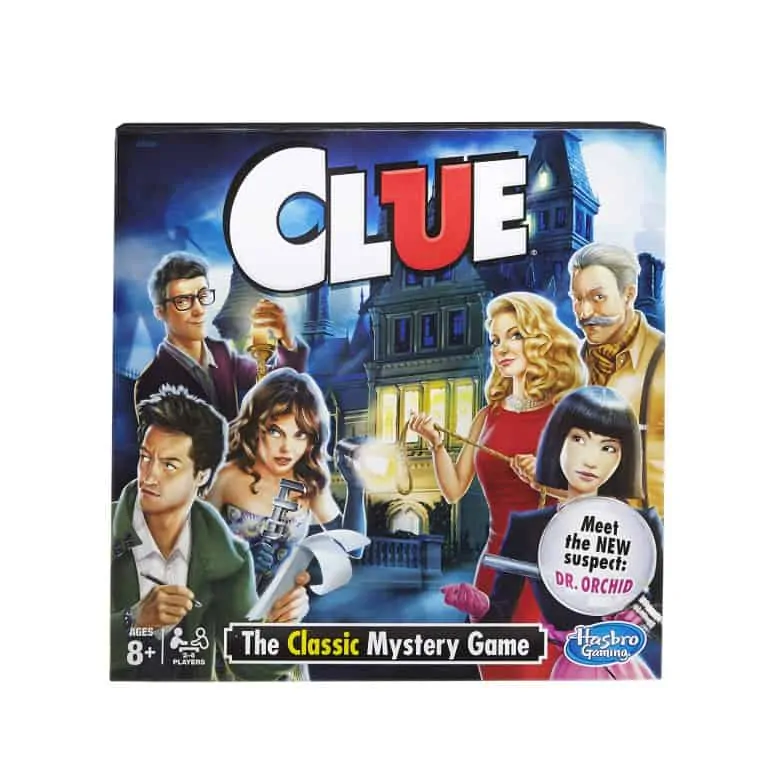 Best Family-Friendly Board Game
Clue
We're going to tell you the best board games, both classic and contemporary. But first, let's talk a bit about the history of board games themselves.
Turns out, people have been playing board games for about as long as people have been gathering together in groups and forming the ties, bonds, and social structures we now call civilization.
What Was the First Board Game?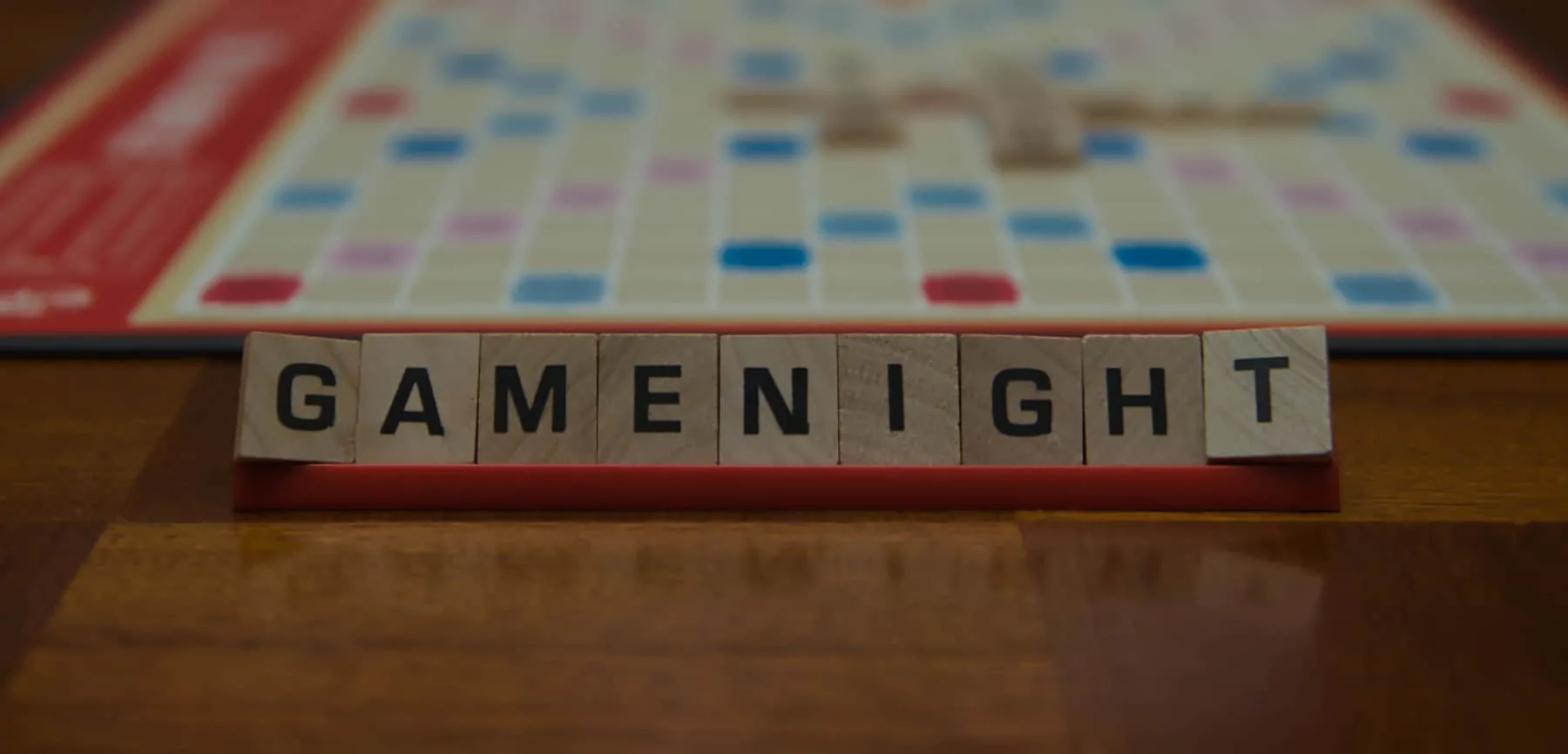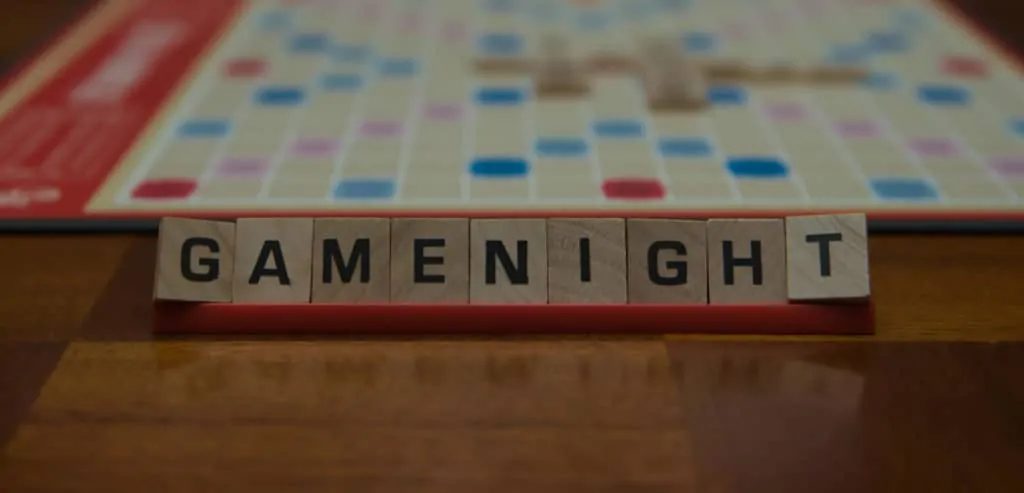 Some of the very earliest board games discovered include backgammon, Go and Liubo – games that continue to be played in one form or another to the present day.
The oldest board game known to man, Senet — the Methuselah of games, if you will — was played all the way back in Predynastic Egypt (that's about 3100 BC for those keeping score at home).
How to play Senet:
Senet is played on a board divided into 30 squares, referred to as houses. The "houses" are arranged in 3 rows, 10 houses in each row.
The objective of the game is to move your pieces through the board, eventually reaching the finish line with all your pieces off the board.
A similar concept of many of today's most popular board games, proving that board games really haven't changed all that much over the past 5,000 years.
How Did Board Games Start?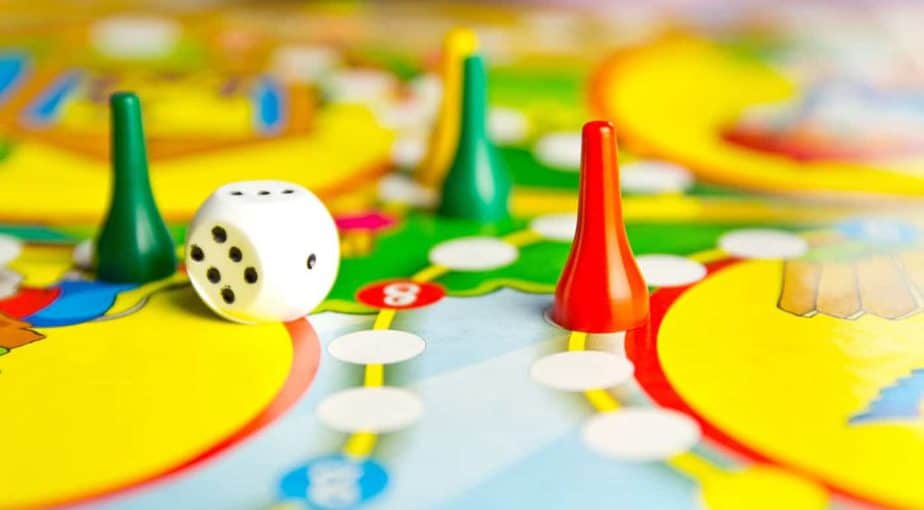 In addition to Senet, other early evidence of board games include boards, dice, and counters found at Ur in Iraq dating back to about that same period of time as the Egyptians played Senet.
Early board games weren't just for fun … and well, games, though. They served a variety of purposes. Here are just a few:
An upper class pastime – Senet was featured in illustrations in Egyptian royal tombs, and game pieces have even been found alongside other talismans of the journey of the dead.
It wasn't long after board games were adopted by the royals of the ancient world, though, that the working classes wanted in on the fun. Eventually, games even gained religious significance.
One such game was the Ancient Egyptian game of Mehen. We aren't quite sure how Mehan was played but it's believed it had something to do with the Sun God Re, pictured most often as a serpent and represented in Mehan by the coiled shape of the game board.
But what was the first board game ever invented in America? That's hard to say, but one of the most well-known board games of all time, Monopoly, is a thoroughly American creation.
Story goes, Monopoly was invented in 1903 by a woman named Lizzie Magie. At that time, the game wasn't called Monopoly at all, but The Landlord's Game instead. Despite having a different name, fans of Monopoly would likely find The Landlord's game pretty familiar.
The game was played on a square board which had various properties around the outside that players could buy for differing amounts, but it's unclear if The Landlord's Game also included "get out jail free" cards.
Modern Monopoly was published in 1935 by Parker Brothers, and is now considered one of the greatest board games of all time. (Monopoly comes in second in our ranking, narrowly edged out by Scrabble).
More than likely you've already played Monopoly and Scrabble. We're here to remind you of some old favorites, but also introduce you to some new games as well. Coming up next is our ranking of the best classic and best contemporary board games.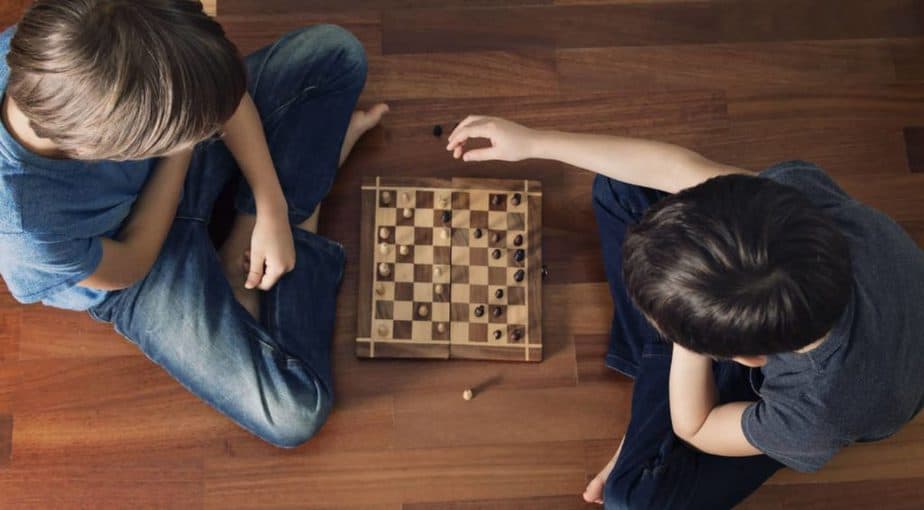 Methodology
When researching this board game ranking, RAVE Reviews surveyed game experts from across the internet, using some of their input in our results. We also consulted similar rankings from all across the internet, as well as manufacturer specifications, consumer reviews, and, of course, personal experience.
Each game was ranking on the following:
Nostalgia
Game play
Cult appeal
Educational component
Whether you're planning a game night, seeking a new pastime for your family, or simply taking a stroll down memory lane, there could be a game in this article for you.
How many do you remember? How many will you play?
Read on, and find out.
You've picked out your game. The next step is to host a game night. Here's how to take your game night skills to the next level.
How Do I Host a Game Night?
The first step to hosting a great game night is, of course, the game. Now that's out of the way, here's what else you need to know about hosting a game night at your place.
The first step in planning any game night is to invite people. I mean, kind of a no-brainer, right? A game night is going to need some players. But there's a little more to inviting people to game night than you might expect.
Here are some pointers about inviting people:
The question of kids. Will there be kids at your party, and if so, is the game you plan to play appropriate for kids? If not, will you have alternate activities ready to keep the little ones busy while the grownups play?
Next question is, will there be enough players for the game you intend to play? Or, perhaps even worse, will there be too many players, leaving some people out?
As you can see, inviting people to your game night is a little more complicated than it might seem. So another key point:
Once your guests have arrived, don't start the game right away. Let folks mingle a bit and get to know one another.
Have finger food available for snacking (we'll get into the best snacks for game night a little bit later on) and plenty of seating.
Furthermore, have your gaming area cleared off in advance. You may also want to have a backup game available, just in case your guests and your first game choice don't quite gel.
Most importantly, with any game night it's important to remember the point is to have fun, no matter who wins.
What Should I Serve for Game Night?
Now that you've invited your guests, it's time to talk about snacks. Here are some easy snack ideas to serve at your next game night.
I mean, you can't go wrong with chips and dip, right? There's a reason this favorite is as popular as it is. It's versatile, easy to prepare, easy to serve, and easy to eat.
Great dip options include guacamole and salsa. If you do go the salsa route, have a few levels of spiciness available and make sure each is clearly labeled.
Have lots of napkins handy, though, because any finger food such as chips and dip is bound to get a little bit messy.
For a touch more sophistication, try a charcuterie board, a mixture of meats and cheeses and also possibly savory add-ons like olives or pickles, served with toothpicks.
Go even further with a sliced baguette or crispy crunchy crackers.
Next, consider serving your guests a platter of sliced fruits and vegetables. Apples, grapes, and strawberries are always popular choices.
And don't forget some dip to go along with your vegetables. Just remember to have a variety of dressing options available for your guests because, believe it or not, not everyone likes ranch.
Game nights remind us of the comforts of home, and for many people, nothing says home like grilled cheese. Prepare some grilled cheese, cut into squares.
Don't be afraid to try some adventurous cheeses, and to complete the comforting mood, serve your sandwiches alongside some warm tomato soup for dipping.
What Is the Best Board Game?
Now your party is planned, the only thing left to do is settle on a board game to play. We've presented to you plenty of board games to choose from, including both classic and contemporary games.
But if you want to know which games rose to the top of our ranking, here's your answer:
For a game night full of your adult friends, we say you won't go wrong with Election Night!, our choice for best contemporary board game. This award-winning game of politics and current affairs teaches the finer points of the political process in a fun and family-friendly manner.
For a classic board game that's also suitable for an all-ages game night, choose Scrabble. A game that will be familiar to many from their own childhood, Scrabble is an easy (or as easy as you'd like it to be) word game where you spell words and score points.
And remember, no vocabulary, no problem. Sometimes the shortest, most simple words in Scrabble score the most points. That is, if you're strategic about where you place the word on the board.
For a game night with kids, our pick is Clue, the classic game of deduction and reasoning. In the game, players eliminate iconic characters like Colonel Mustard from the suspect list, solving the crime to win the game.
RAVE Recommends
Game chosen, invites sent, snacks prepared. What else do you need? Here are a few board game accessories no serious board gamer can do without.
Top Shelf Fun Game Haul Carrying Bag: Make your game night portable with this padded board game carrying bag with handle and shoulder strap.
Board Game Pieces Storage Containers: Losing board game pieces is a real drag. Keep your game pieces organized with these storage containers, perfect for dice, token, and cards.
GAMELAND Board Game Table Cover: Prep your gaming surface with this anti-slip and noise-reducing rubber foam game table cover from GAMELAND.
Blulu Game Card Stands: Keep your cards close to chest with these multi-color game card stands, holding up to 36 cards. Perfect for your next game night party favor.
Piecekeeper Board Game Storage Bowls: Another great game piece organizational tool are these portable folding trays from Stratagem. Available in a variety of colors, these bowls are perfect for storage and transportation.
William Kennedy
William Kennedy is a staff writer for RAVE Reviews. He lives in Eugene, OR with his wife, daughter, and 2 cats, who all politely accommodate his obsession with Doctor Who and The Smiths.