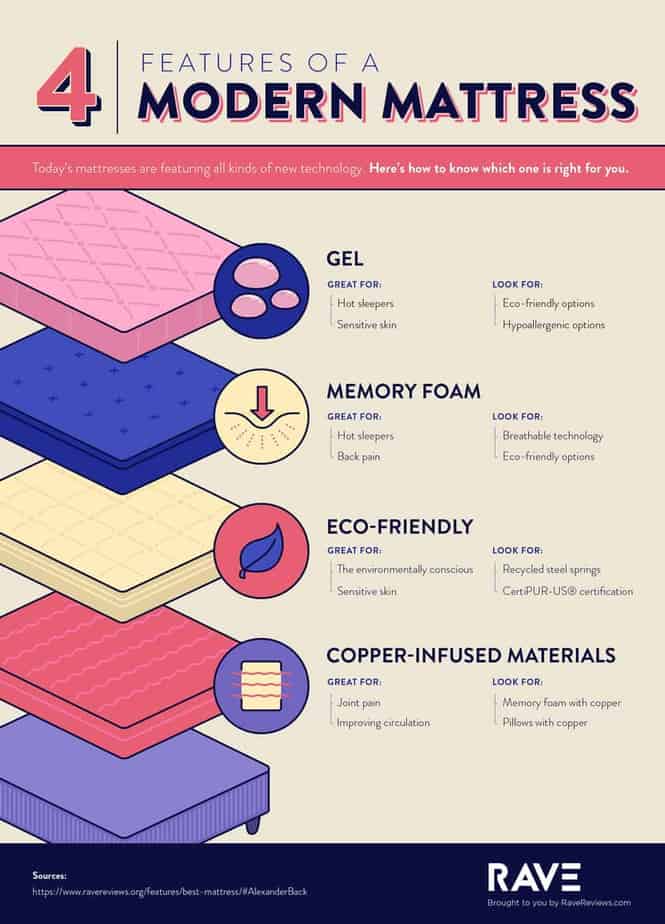 Few things are more valuable than a great night's sleep. It empowers you to meet your day head-on, no matter what challenges it may bring. That's why it's worth your while to find the best mattress for you.
Not sure where to begin? Start with what you need most in a mattress. Here are some of the most popular modern materials hitting the market today, and how they can help you sleep more soundly.
Gel
Are you a hot sleeper? Do you have sensitive skin? If either of these describes you, a mattress that includes a gel component may be the right fit for you. Gel mattress toppers, especially, are great for cooling you off all night long — and if you look for hypoallergenic models, you'll ensure that your mattress doesn't cause any frustrating skin irritation.
Memory Foam
Memory foam is another great option for hot sleepers, but it's also ideal for people suffering from back pain. You spend time and money looking for ergonomic desk chairs and keyboards — but you spend eight hours a day in your bed. That's where you should be investing the most time and effort into finding the best solution for your back pain.
Eco-Friendly
For the environmentally conscious, the advent of the eco-friendly mattress has been fabulous news. But going green doesn't have to mean sacrificing comfort. You can find certified green mattresses with materials such as recycled springs that are just as cozy — and just as great for people with sensitive skin — as any other mattress.
Copper-Infused Materials
If you suffer from joint pain, try a memory foam mattress or pillows that are infused with copper. This material also improves your circulation.
What will promise you a better night's sleep? Check out these innovative new materials as you shop for your next mattress.
Check out and share this infographic to learn which mattress features are right for you.