From school closures to restaurant restrictions and complete lockdowns, states across the nation are asking residents to stay inside in an attempt to curb the rapid spread of COVID-19.
But what about those of us who regularly hit the gym? Perhaps the answer is to secure the best equipment for your lockdown workout.
Staying inside doesn't mean we have to give up our fitness goals. Whether you've decided to turn your quarantine into an opportunity to get healthy or a fitness guru looking to keep up with your regular routine, here at Rave Reviews we've curated our top picks of high-quality equipment that is sure to provide a complete gym-level workout for all fitness levels within the comfort of your own home.
Must-Haves for Any Indoor Gym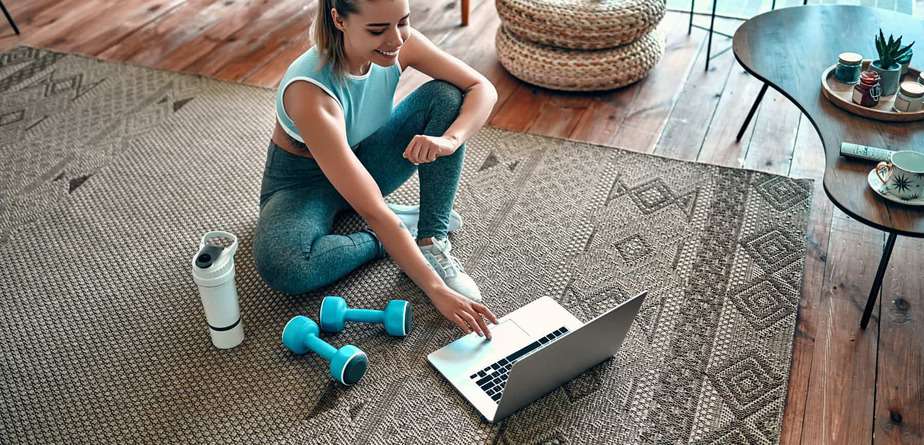 We'll start with the basics. It seems obvious, but a high-quality floor mat is the most fundamental and versatile part of a home gym setup. There are hundreds, if not thousands, of different exercise mats and flooring available on the market, so when choosing one, it's important to consider the weight, flexibility, and strength of the mat's material.
A favorite of ours is the BalanceForm Puzzle Exercise Mat. Not only does its interchangeable tile format make it an optimum choice for household use, but it's also made of high-density foam, which does an excellent job of absorbing impact force and protecting your knees from stiff hardwood floors. It also has a superb grip to prevent slippage, and it's very easy to clean. 
For Smaller Spaces
Once you have a solid foundation, it's important to pick the right equipment for your at-home workout station depending on your space restrictions and fitness goals.
A dumbbell's multifunctional cousin, kettlebells are a great starter piece for an indoor gym set. Kettlebells can be used in all of the same standard exercises as dumbbells, while also offering additional possibilities for swinging and explosive movement. Rage Fitness offers one of the best kettlebells on the market, with a wide anti-slip grip, durable cast-iron material, and a variety of weight categories for all levels. 
For those with a smaller workout area, a suspension training kit is a must-have for full-body toning with minimal space impact. We love the TRX Suspension Training Kit because it's particularly easy to set up, it's incredibly durable, and it can be taken with you literally anywhere you go. It comes with a complete workout guide and access to TRX's premium app. To maximize your workout possibilities, you'll want to get the TRX Training X-mount that goes with it.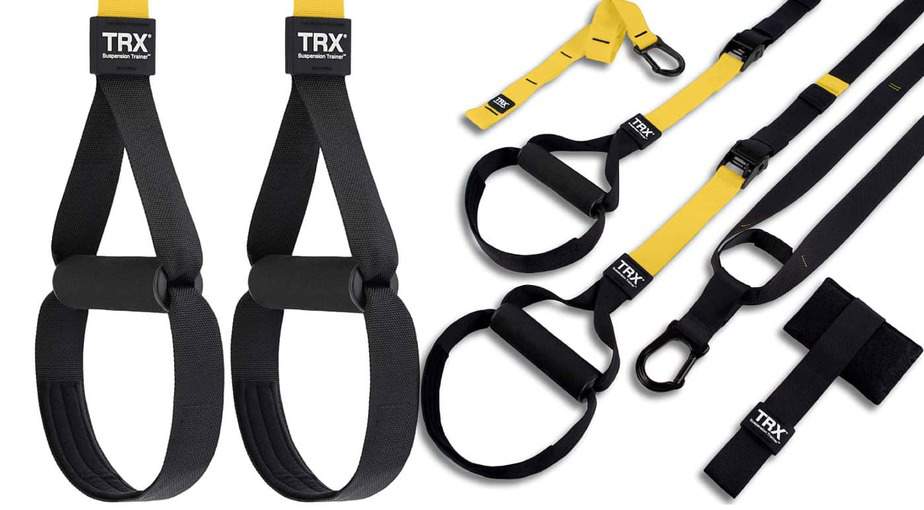 A pull-up bar is another must for a smaller indoor gym. The great thing about our top pick, the Kit4Fit Workout Station, is that it takes up the same amount of space as the standard pull-up bar while offering a full range of upper body and core exercise possibilities. Made from high-quality steel, this workout station has a cutting-edge design that includes five different configurations. Just make sure to follow the instructions to keep yourself safe. 
And whether you're looking to start training or are already an expert on the subject, plyometric exercises are an excellent way to tone and strengthen muscles without a large amount of space or equipment.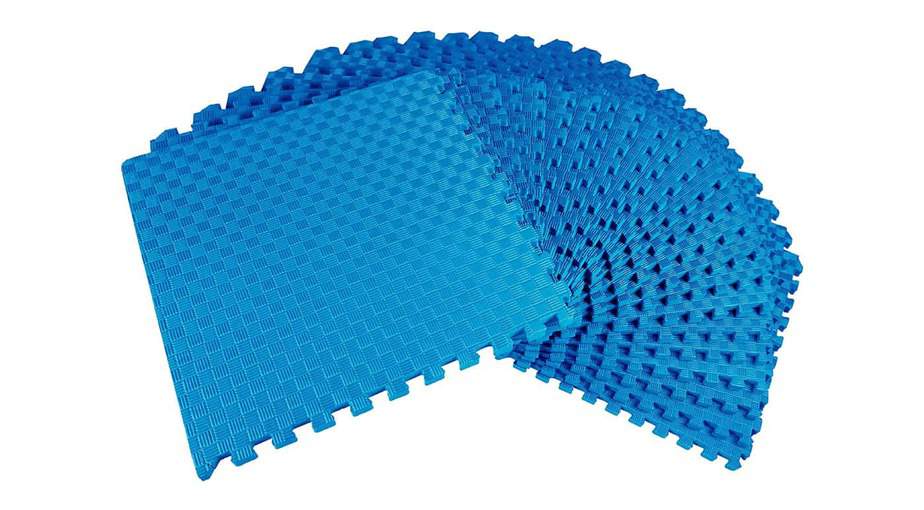 We've chosen the adjustable j/fit Plyometric Box because not only does it get up to 30 inches tall, but it's adjustable height makes it a maximum space saver. Unlike other models that only have adjustable platforms, the j/fit box has a full leg adjustment system with a solid lock pin for ultimate stability and safety. 
Getting a "Larger" Bang for your Buck
We've also got some outstanding options for those of you looking to invest in larger equipment for their at-home gym.
It seems almost everyone we know has an old, unused exercise bike sitting in their garage. So, if you're looking to purchase this classic workout machine, we're listing the Diamondback Fitness 1260Sc Studio Cycle as our go-to. This commercial-grade spin bike comes with completely customizable rider settings, a click-and-adjust 16-level dual magnetic resistance system, and a high-tech riding simulator screen. The best part? All of the features you need are included with the bike, which means no monthly service fees.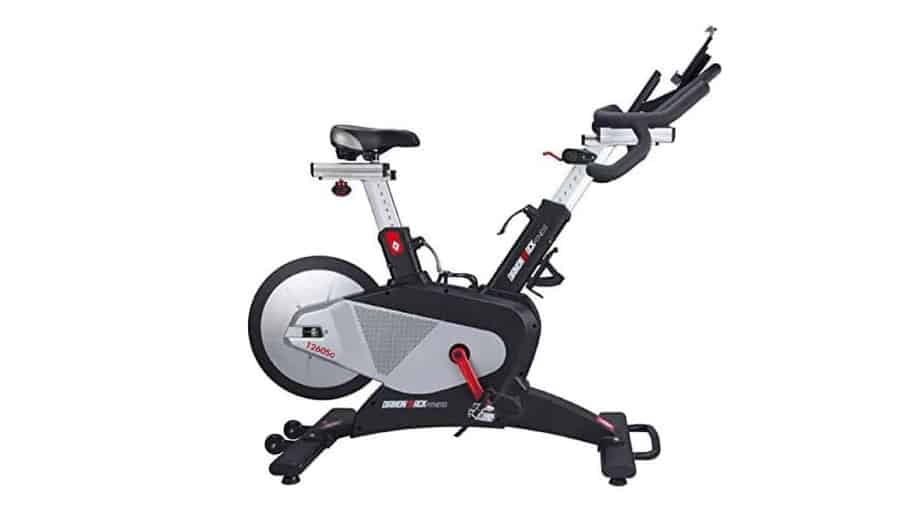 For another modern take on an at-home gym classic, we recommend the Fitness Reality 1000 Plus Magnetic Rowing Machine. Bluetooth connectivity and a free SmartCloud Fitness App bring this equipment into the 21st century, and its unique sliding-rail design makes it the only rowing machine on the market offering a range of full-body exercises.
For our weightlifters, the Powerblock Elite Dumbbell Set is our No. 1 choice here at Rave Review, because it offers a sleek compact design while still providing a variety of weight options. The expansion pack gives hardcore trainers the ability to go up to 70 pounds per hand (although unless you have a spotter with you at home, we strongly suggest not increasing your weight plates past what you know you can lift). We recommend the FLYBIRD weight bench to finish your set, as its maximum comfort and adjustability make it the top compact weight bench on the market this year. 
Last but not least, if you're looking for an all-in-one physical training station, the HI-MAT Power Tower is as close as it gets. A pull-up bar, dip machine, and squat rack are only some of the possibilities for this machine, which includes amenities like elbow pads and dumbbell stands, all of which are adjustable and/or removable to suit your preferences. We think this machine reaches the epitome of balance between functionality and space optimization.
Even though the world around us seems to have been put on pause, your workout routine doesn't have to be. By boosting your arsenal with some of these top workout machines, you'll be sure to reach and exceed your fitness goals.
Melissa Marino
Melissa Marino is a Santa Barbara native and has extensive experience as an educator; she's worked for over four years in various capacities developing and implementing programming for youth of all ages, and she currently teaches English both privately and within large institutions in her current city Milan, Italy.