Of all the genres to experience reconsideration this decade, horror is possibly the one that underwent the most transformation.
The 2010s brought us the term "elevated horror," used to describe films that combined an arthouse sensibility with legitimate scares. Really, horror as quality art isn't a new thing — directors like Dario Argento, Andrzej Żuławski, and William Friedkin have been doing just that for years.
However, the combination of internet discourse, changing viewing habits, and the emergence of new, diverse talent helped welcome mainstream audiences to the party in the past 10 years, and this brought a new spotlight to horror and horror fandom. Here are 10 of the movies that helped define that conversation.
10. Mother! (2017, dir. Darren Aronofsky)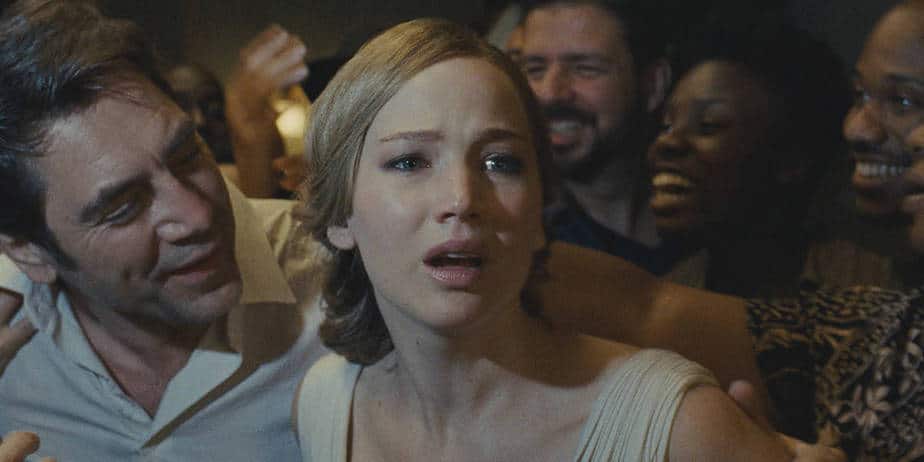 Like The VVitch, Mother! divided and perplexed audiences on its release. Regardless of how you might feel about it, you can't deny that Darren Aronofsky's bananas film is one of the most creatively ambitious movies of the decade.
Aronofsky sets the entire movie in a country house, where a woman (Jennifer Lawrence) lives with her poet husband (Javier Bardem). The arrival of two guests (Ed Harris and an outstanding Michelle Pfeiffer) begins a series of privacy invasions and strange events that echo the Bible, eventually culminating in a cacophony of noise and violence as crowds destroy the beautiful home Lawrence has carefully built.
Mother! has a lot on its mind, including ideas about art, artists, religion, and the environment. Aronofsky crams these concepts into a container that doesn't always fit, but it's still fascinating to watch him try.
9. Crimson Peak (2015, dir. Guillermo del Toro)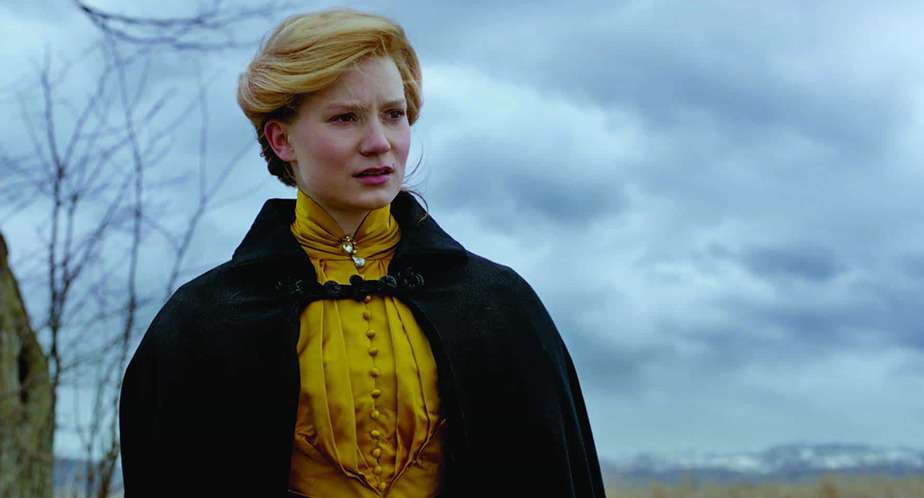 Guillermo del Toro's Crimson Peak isn't the scariest film on this list, or the most convention-challenging. It is, however, the prettiest. Crimson Peak is a lushly gothic piece of work, with gorgeous costumes as well as evocative set design that draws viewers in and refuses to let them go.
The story, in which a shy young woman (Mia Wasikowska) marries a mysterious, handsome stranger (Tom Hiddleston) and moves into his decrepit, very haunted mansion, carries elements of classic gothic literature. The juicy supporting performance from Jessica Chastain, as Hiddleston's ultra-creepy sister, adds another layer of delicious fun to the proceedings. Crimson Peak is proud of its old-school roots, and that pride shows in every frame.
8. Midsommar (2019, dir. Ari Aster)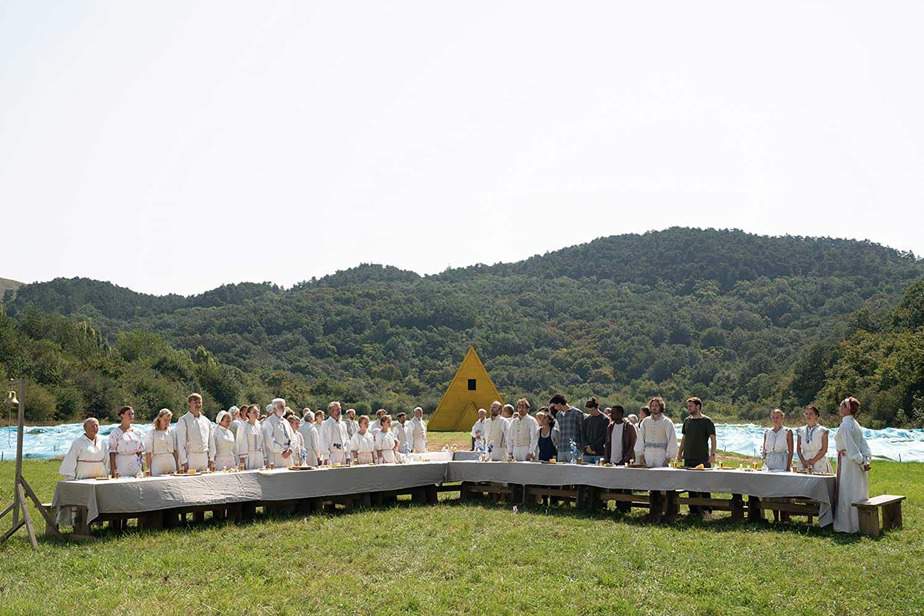 Aster's followup to his 2018 anxiety-fest Hereditary builds on the promise of that first film by adding a sense of catharsis and a deeper meaning to the nastiness on display.
Grad student Dani (Florence Pugh) experiences a shattering loss at the start of the film, unwittingly delaying a breakup with her awful boyfriend Christian (Jack Reynor). A few months later, Dani decides to join Christian and his grad school buddies on a trip to Sweden for a midsummer festival in their friend Pelle's (Vilhelm Blomgren) village. Of course, the festival turns out to include some disturbing activities, ones that force Dani to confront the traumas that haunt her and destroy the parts of her life that are holding her back. Read our full review here.
7. The VVitch (2015, dir. Robert Eggers)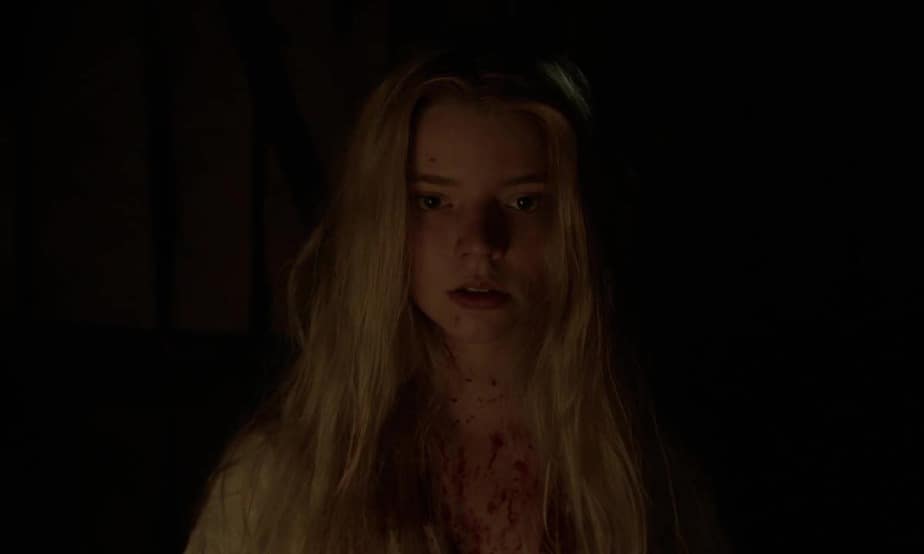 Robert Eggers' first film caused perhaps too much of a stir at Sundance, where it was dubbed by many "the scariest film of the year." All that hype strongly divided audiences who got not a scare-a-minute gorefest, but rather an atmospheric supernatural folk tale that built up a strong sense of unease over its 93-minute runtime.
The VVitch inadvertently introduced the term "elevated horror," a descriptor that continues to cause heated debate as more artistically ambitious movies follow in Eggers' wake.
6. Goodnight Mommy (2014, dir. Severin Fiala and Veronika Franz)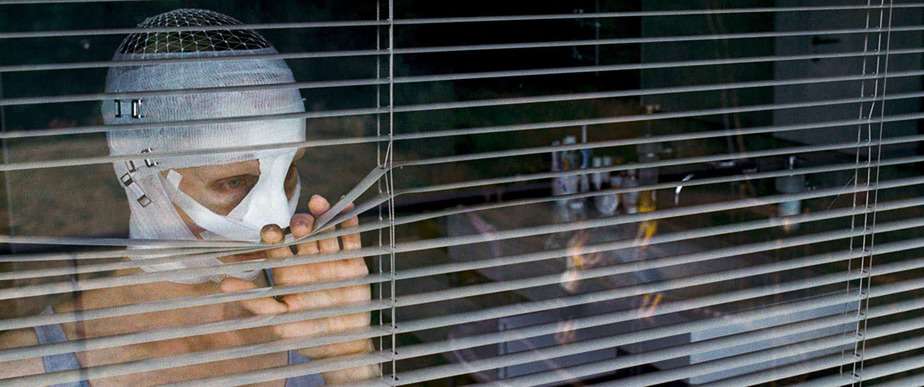 The Austrian Goodnight Mommy is a lean, nasty piece of child horror from filmmaking team Severin Fiala and Veronika Franz that carries the influence of another Austrian director: controversial auteur Michael Haneke. Haneke's films Benny's Video and Funny Games are defined by a frank, merciless mix of violence, destruction, and tragedy.
Those traits also define Fiala and Franz's unsettling tale of twin boys whose mother is recovering from reconstructive facial surgery following an accident. Is the woman under all those bandages really their mom, or some kind of wicked imposter? The movie switches perspective and allegiance several times before finally revealing the answer, leaving behind an unpleasant but very effective chill.
5. It Follows (2014, dir. David Robert Mitchell)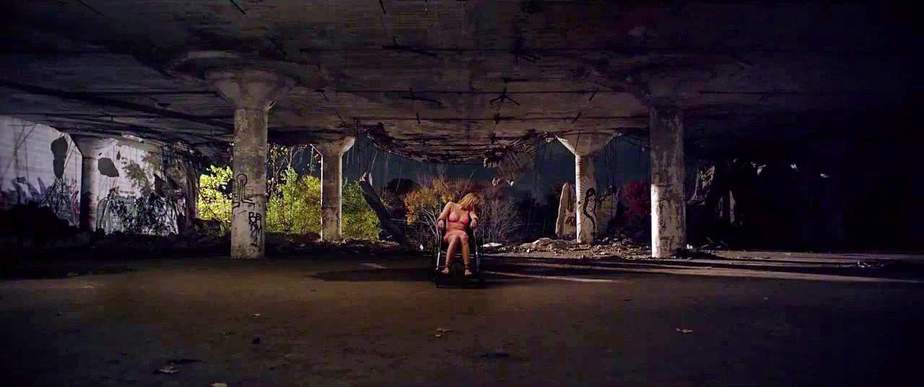 Without It Follows, it's arguable that the trend of indie-released arthouse horror might never have happened. David Robert Mitchell's movie is both a fantastically effective scarefest and a thoughtful consideration of how it feels to transition to adulthood.
After teenager Jay (Maika Monroe) has sex with her boyfriend (Jake Weary) for the first time, she learns she's contracted an STI in the form of a demon only she can see, and that can take on any form. The demon will slowly follow her and eventually kill her, unless Jay can pass it on to someone else first. Mitchell's camera mimics Jay's paranoia, scanning the frame for threats, building up a sense of tension that stays with you long after the credits roll.
4. The Cabin in the Woods (2011, dir. Drew Goddard)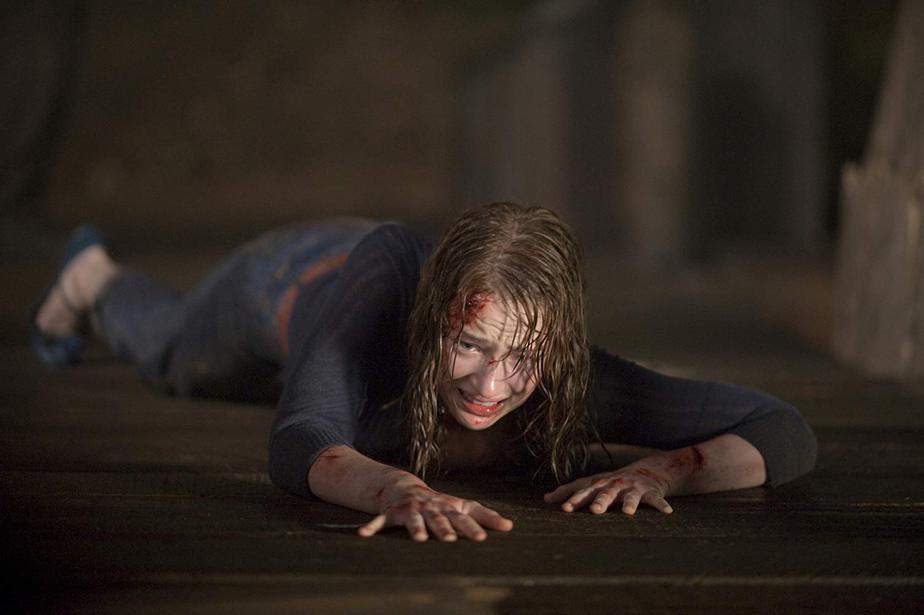 It's hard to believe this now, but The Cabin in the Woods almost never saw the light of day. Originally shelved in 2010 by MGM due to the company's financial difficulties, Drew Goddard and Joss Whedon's instant classic was later distributed by Lionsgate to a grateful public.
The Buffy the Vampire Slayer veterans' love-hate letter to mainstream horror filmmaking works both as a Scream-style satire, but also as a scathing indictment of the genre and its audience. It's a movie that rewards multiple viewings not only for its intricate background details, but for its references and metaphors, which challenge filmmakers to break convention, and bloodthirsty audiences to consider their viewing habits a little more closely.
3. The Babadook (2014, dir. Jennifer Kent)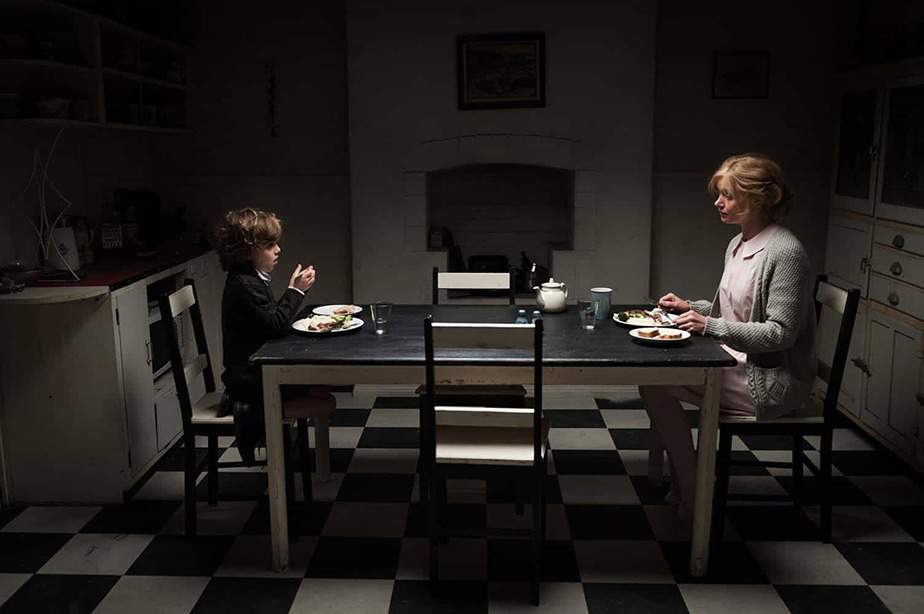 As previously stated in our list of the best films of the decade directed by women, Jennifer Kent's tale of a single mom and her son terrorized by a children's book character features a distinct, notable perspective.
But let's not understate how incredibly scary the movie is. The Babadook jumped from arthouse darling to bona fide success story first and foremost through the way it scared the pants off audiences. Kent makes excellent use of light and shadow to keep viewers on their toes, and also frequently breaks the rules of safety we're used to in the genre. The scariest moments in The Babadook happen when you're least expecting them, in broad daylight or the middle of an otherwise normal conversation. The deeper themes of Kent's film keep us intrigued, but her command of tone — and her ability to crank it up with zero notice — keeps us glued to the screen.
2. In Fabric (2019, dir. Peter Strickland)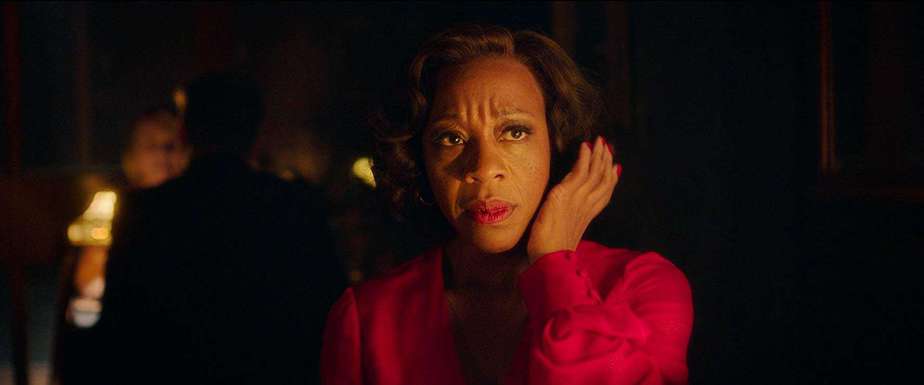 Modern horror is lucky to have a director like Peter Strickland, who first gained attention with his sound-focused homage to 70s giallo films, Berberian Sound Studio, in 2012. In Fabric may not be Strickland's best film (that honor goes to the twisty psychosexual drama The Duke of Burgundy), but it is his best horror film. Throughout his career, Strickland has shown a strong knowledge of and affection for 70s euro-horror, like the work of Hammer Films, Amicus Productions and Mario Bava.
The director's latest, a takeoff on portmanteau horror films featuring a killer dress, lovingly recreates that aesthetic while adding distinctly British sensibilities like kitchen-sink drama and self-aware humor. In Fabric may not be a down-the-middle horror hit, but for those on its wavelength, it feels close to perfection.
1. Get Out (2017, dir. Jordan Peele)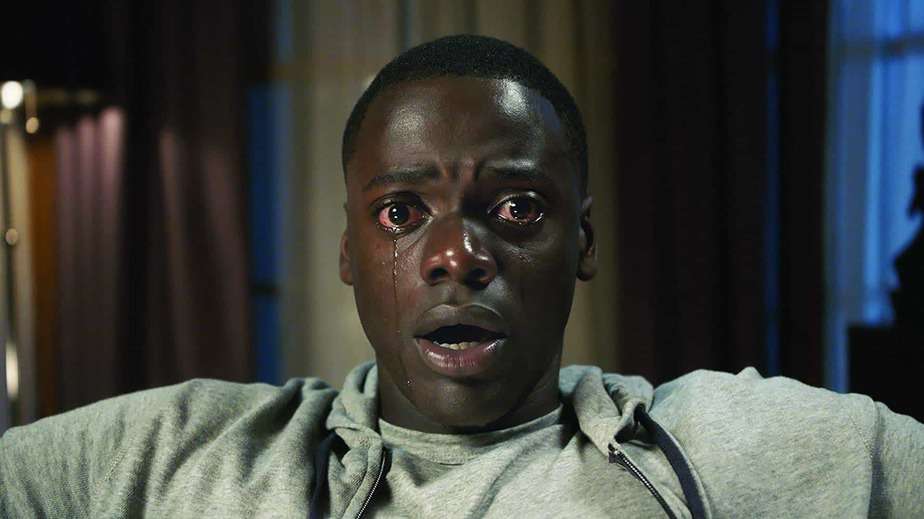 Horror is perhaps the best case for the argument that all art is political. The best films of the genre reflect the cultural fears and frustrations of the time they're made. Get Out hit theaters in the wake of Black Lives Matter, and during a re-emerging conversation about race, racism, and wokeness. Jordan Peele's masterpiece hits on all those points with the precision and viciousness of a Swiss watch made of razor blades.
In his first film as both director and writer, Peele displays a masterful understanding of symbolism, with details in every scene that speak to his personal perspective. Get Out truly feels like a movie only he could have made.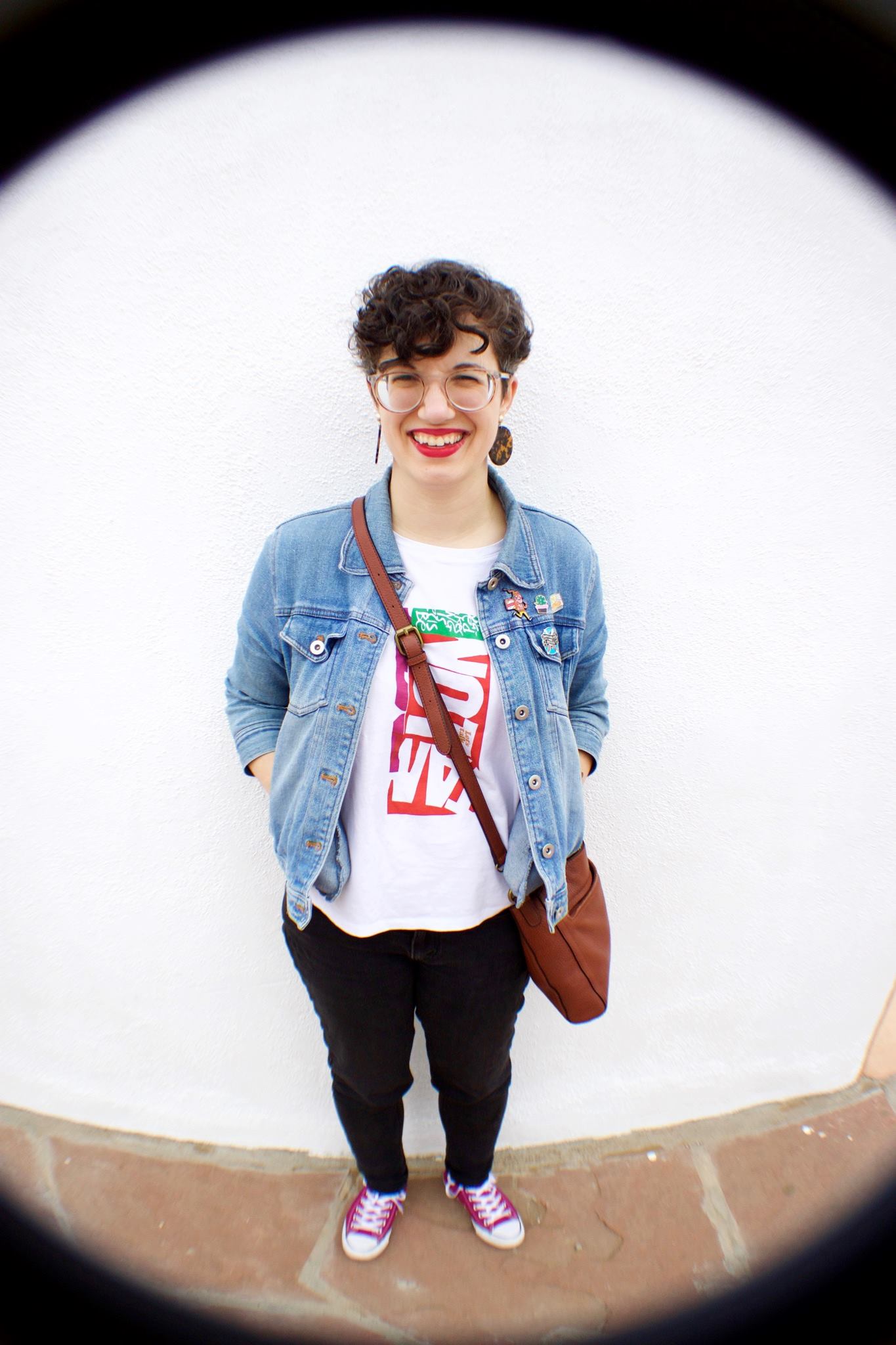 Abby Olcese
Abby Olcese is a writer and film critic. She loves the Midwest, movies, comics, and her cat, Buster.