Anderson Coats' historical Young Adult novel Spindle and Dagger is the evocative and gritty story of a girl's struggle to survive life with a medieval Welsh warband.
The year is 1109, Wales. Elen has survived the murder of her family at the hands of Owain ap Cadwgan, son of the king of Powys, and his warband. To save herself, she told him a lie that keeps her fed, safe, and warm—in Owain's bed. He prizes her as a companion and a talisman against harm, believing Elen's namesake Saint Elen makes certain he "can't be killed, not by blade nor blow nor poison."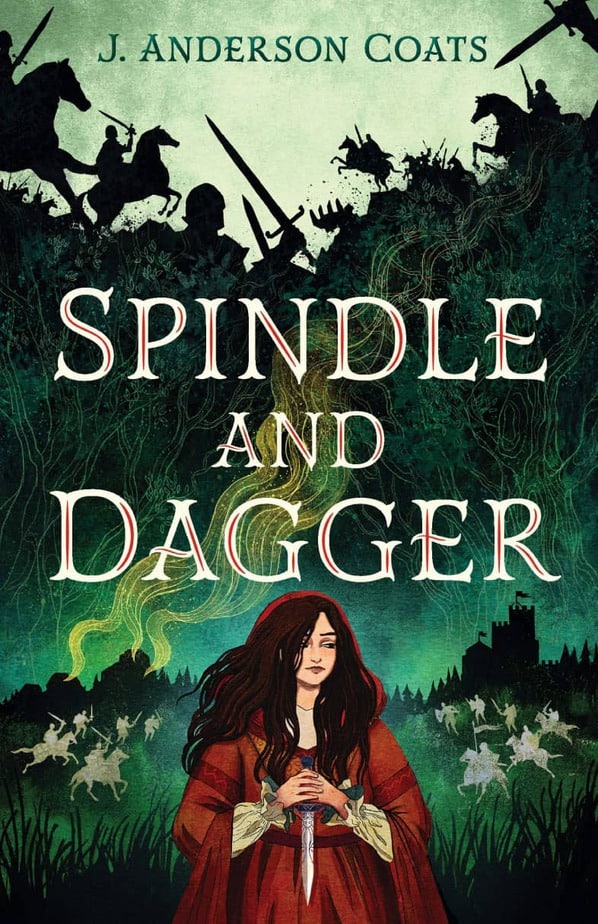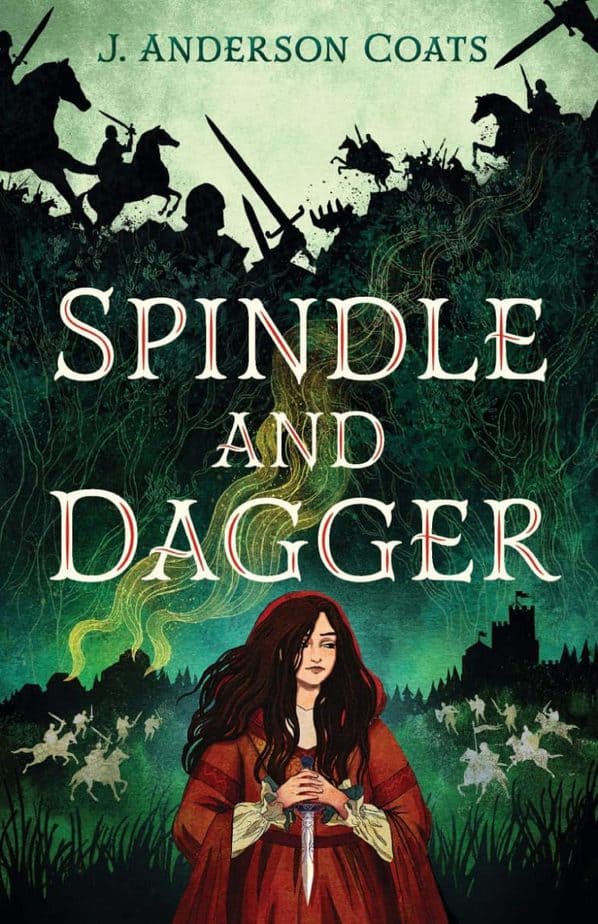 It's a precarious sort of safety. Embedded in a band of men who assaulted and nearly killed her once, constantly subjected to sights and sounds that bring her back to paralyzing memories, Elen has no friend but Owain. Every time he heads out to raid or battle, certain of his invulnerability, Elen knows her life is over if Owain does not return.
But Elen believes it's the best life she can weave for herself, so she holds the threads together as best she can. Until Owain starts to tear them apart. After Llywelyn penteulu, Owain's right-hand man, is killed in an attack by Norman lord Gerald of Windsor, Owain swears bloody vengeance. Against his father's command, Owain attacks Gerald's castle and takes his wife and children captive.
Owain thinks his abuse of Gerald's wife, Nest, is justified vengeance. Owain's father, the king of Powys, sees it as a foolish provocation. Gerald and his allies take it as an attack on his honor. But Elen knows what they don't: Nest is not just a pawn in men's games. Nest is like her. And they are both more than their circumstances would make them. Slowly and painfully, the two form an unlikely bond.
This is a story of survivors. It's a story about how those used by others can find their own path and assert their own worth, but it's also a story that is unflinchingly accurate about the values and morals of medieval Wales. Elen and Nest are women of a different time. A contemporary reader may not look at their choices and think: That's what I would have done.
There's a certain kind of heroine who is popular in Young Adult literature. Maybe she wields a sword, or a gun, or has powerful fighting magic. Whatever the obstacles, she can take on any opponent and beat them on their own terms. No one pushes her around. She wouldn't let them.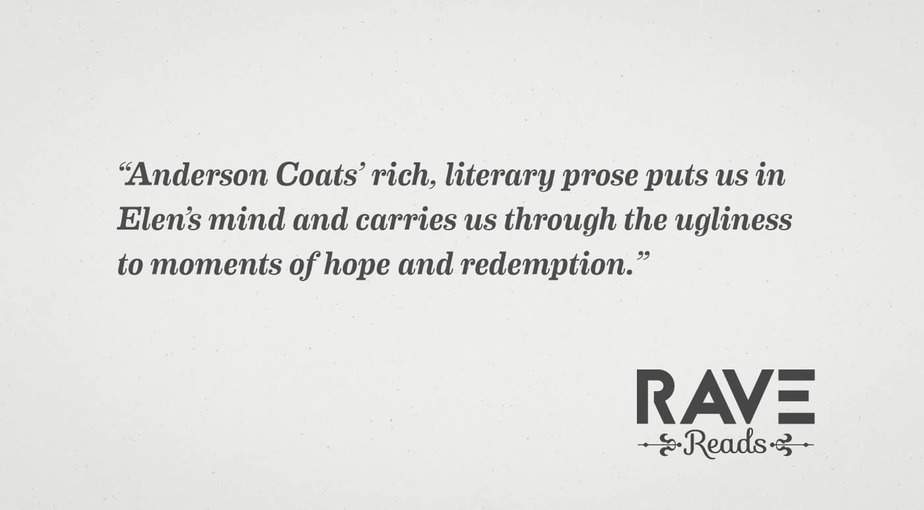 We like to tell this story because it's the way we want the world to be, and we're right to do it. The stories we tell shape the imagination of the people who read them, and those imaginations shape the world. But in our eagerness to tell this story, we can risk neglecting stories of the world as it is and was.
Elen's tale can't have been an easy one to tell—it certainly isn't an easy one to read. But Anderson Coats' handling of difficult material is as sensitive and carefully researched as her depiction of 12th century Wales. She depicts psychological trauma with immersive accuracy. Anderson Coats' rich, literary prose puts us in Elen's mind and carries us through the ugliness to moments of hope and redemption.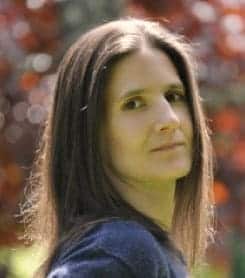 This book isn't for everyone. Readers sensitive to content involving sexual assault may want to skip it. But it's a book dedicated to survivors, and it is truly for them even if they never read it. Stories that capture the breadth and complexity of women's experiences now and in history have to be told for those survivors.
But not just for survivors. We all need stories with heroines who find strength in ways that aren't obvious, and that reflect the limitations many have and will continue to have. We can't all be queens with magical powers or mastery of martial arts. Most of us will find our way with ordinary powers: patience, courage, intelligence, social perception, and compassion.
Spindle and Dagger shows us a heroine doing just that, in a fascinating and infrequently depicted setting. Readers who are up for the emotional challenge will find this book moving and satisfying.

Samantha Cohoe
Samantha Cohoe is a Latin teacher and writer of Young Adult fiction. Her debut novel A GOLDEN FURY comes out October 2020, from Wednesday Books. When not teaching, writing, reading, or mothering, she refreshes her
Goodreads page
,
tweets
about fur coats and skincare, and posts pictures of pies on
Instagram
.