Jennieke Cohen's sparkling Young Adult debut Dangerous Alliance is a welcome update to the beloved genre of Austen-esque Regency novels.
Lady Victoria Aston lives a charmed life. She is young, rich, and attractive, with loving parents who indulge her slightly unconventional habits, such as rescuing the family estate's wayward sheep and governing her actions around the maxim "what would Lizzy Bennet do?"
But all isn't quite as well as it seems. For one thing, Vicky's childhood best friend Tom has returned to his neighboring estate after a mysterious exile and is behaving strangely. Even more concerning are the violent mishaps that have started to befall Vicky, making it appear that someone wishes her harm.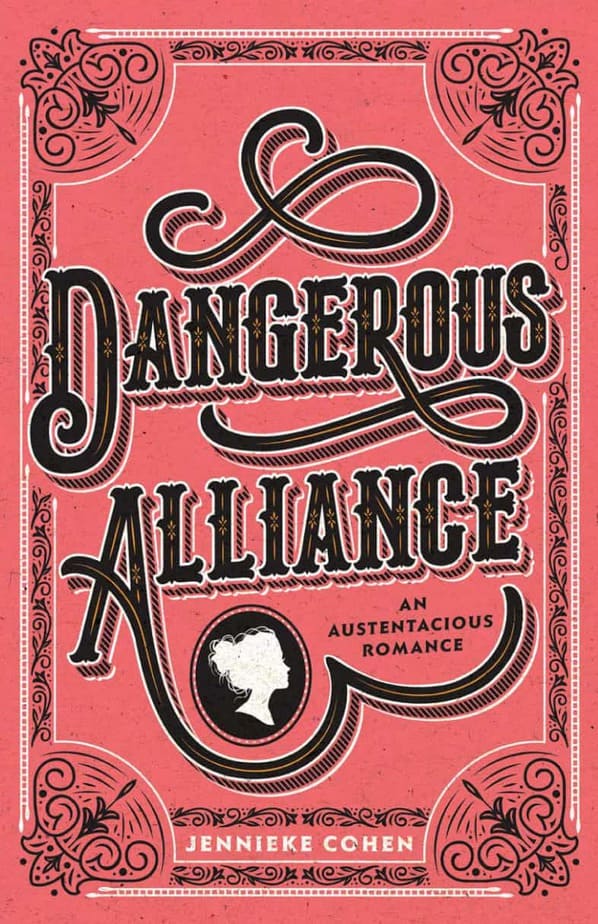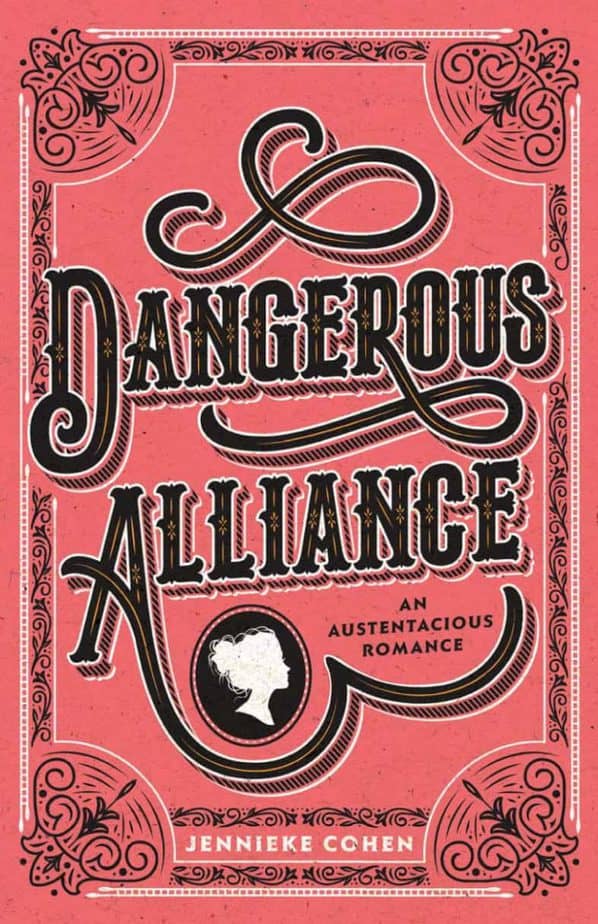 Worst of all is the plight of Vicky's older sister Althea, who has shocked the Aston family by fleeing her abusive husband in the middle of the night. Vicky's formerly lenient parents are forced to give an ultimatum. Vicky needs a husband by the end of the season to secure her family's estate against Althea's despicable husband.
Now independent Vicky must face the social season with even more determination than the average husband-hunting Regency heroine, and Cohen's version of an Austen-esque marriage plot is sharpened to a very fine point.
The particulars of Vicky's need to marry are among the many ways that Cohen updates her Regency romance for a contemporary YA audience. In case it's too easy for today's teens to imagine defying societal expectations of marriage, or too difficult for them to imagine a life where a husband is an essential means of survival, Vicky's plight is framed in immediately dire terms. Marry at once, or the bad guy gets your home.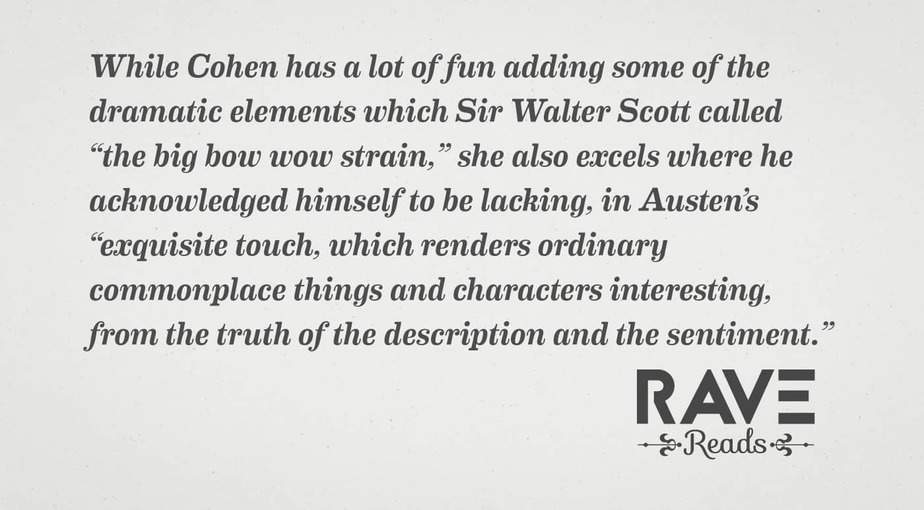 In Austen's novels, the consequences of a bad marriage choice are always clear. But Cohen depicts the stakes even more sharply by delving into the complex legal difficulties faced even by the most privileged woman seeking to end her marriage in Regency England. A historical note at the end shows the depth of Cohen's research on the subject.
And while the setting in part resembles Austen's genteel formula of "three or four families in a country village," Cohen's characters face villains and dangers that bring to mind Austen's far more sensational contemporary Sir Walter Scott, or the Gothic literature Austen sometimes laughed at. It's hard to imagine Mr. Darcy challenging anyone to a duel, for instance. Or a dark-cloaked villain bashing Emma Wodehouse over the head with a stick.
But while Cohen has a lot of fun adding some of the dramatic elements which Sir Walter Scott called "the big bow wow strain," she also excels where he acknowledged himself to be lacking, in Austen's "exquisite touch, which renders ordinary commonplace things and characters interesting, from the truth of the description and the sentiment."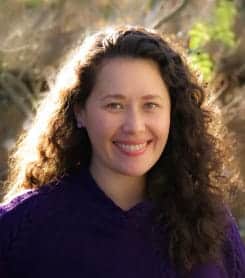 Villains do stand lurking on street corners, and Vicky does increasingly have cause to reflect that her life is starting to look more like an Ann Radcliffe novel than an Austen one. But Cohen doesn't lose sight of the manners and strictures of society that form the boundaries our characters bump into as they try to understand each other.
After all, why bother with historical fiction at all if we don't get to experience universal human emotions through the peculiar rituals of times and places, such as London ballrooms, carriage rides to get chocolate ices, and in-home glass armonica recitals? Cohen delivers all these as our heroine navigates the season in beautifully rendered scenes full of effortless but well-researched detail.
And in case historical accuracy isn't what you come to Regency novels for, let me assure you that Vicky's marriage prospects are just as interesting and lovingly rendered. In Tom, the childhood sweetheart with a sad story, and Mr. Carmichael, the attractive possible-scoundrel, Cohen manages the important task of making both possible love interests equally appealing and almost equally plausible.
Dangerous Alliance is subtitled "An Austentacious Romance," and it delivers every element that a reader in search of such a story could want. This witty historical debut is a delightful Young Adult update to the genre of Regency novels, and a worthy tribute to the woman who inspired them all.

Samantha Cohoe
Samantha Cohoe is a Latin teacher and writer of Young Adult fiction. Her debut novel A GOLDEN FURY comes out October 2020, from Wednesday Books. When not teaching, writing, reading, or mothering, she refreshes her
Goodreads page
,
tweets
about fur coats and skincare, and posts pictures of pies on
Instagram
.