December 18, 2018
Awards season is officially in full swing.
The best-of lists and critics' awards have been swirling around the internet for the last several weeks, and now we're finally getting a taste of the big announcements that will define the conversation in the months up until the Oscars finally shut things down in February (whether or not they can find a host to make it happen).
Last week's Golden Globes announcements kicked off the big prestige awards. The Globes, which are given out by the notoriously secretive Hollywood Foreign Press Association, establish expectations for the awards world because they happen before any of the others. The winners of the Globes give us a preview of the likely Oscar winners.
This is probably not the place to editorialize about why, of all the awards being given out, the Globes shouldn't matter as much as they do. The fact is, at least in the film world, the Globes are the first industry-based indication of what Hollywood considers the best movies of the year.
So, now that we're finally off to the races, let's take a look at the film nominees and make a few predictions.
Best Motion Picture — Drama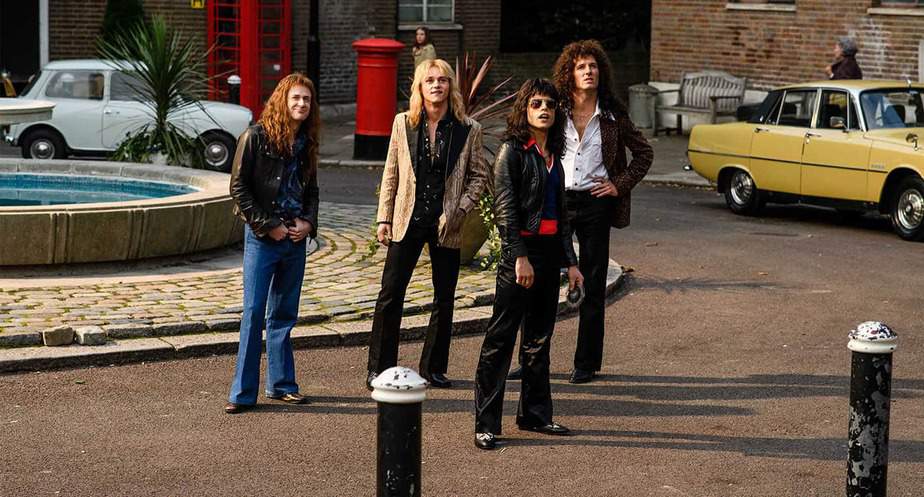 Bohemian Rhapsody
Black Panther
BlacKkKlansman
If Beale Street Could Talk
A Star Is Born
The outlier here is the Freddie Mercury biopic Bohemian Rhapsody, easily the lowest-rated film of the bunch. Apart from that, this is a nicely diverse (if a little safe) selection of contenders. The lack of nominations, in any category, for Paul Schrader's stunning First Reformed is a real shame.
Currently, the odds-on favorite is A Star is Born. Powered by big stars, telling one of Hollywood's favorite fairy tales, it's easy to see it doing well. But the Globes are also notorious for surprises.
Don't count out Black Panther, the first Marvel film nominated in this category. As a pop culture juggernaut and a watershed moment for its genre, it could be poised for awards glory.
Best Actress in a Motion Picture — Drama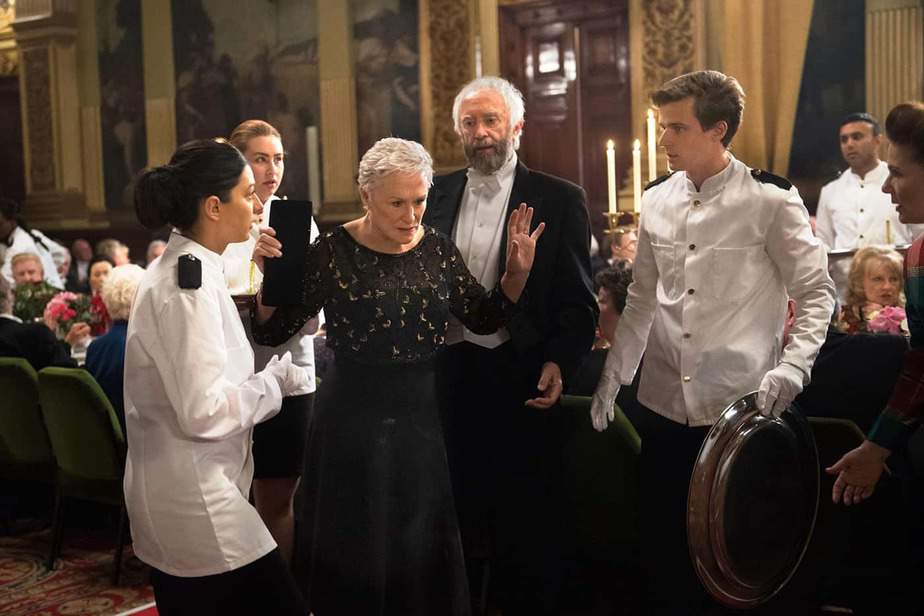 Glenn Close (The Wife)
Lady Gaga (A Star Is Born)
Nicole Kidman (Destroyer)
Melissa McCarthy (Can You Ever Forgive Me?)
Rosamund Pike (A Private War)
Unfortunately, the diversity praises don't extend to the dramatic Best Actress category. Although 2018 offered an embarrassment of riches when it came to actresses of color in dramatic roles, the HFPA seems to have made a concentrated effort to avoid nominating them here.
Lady Gaga and Glenn Close are the two most likely to win. Gaga's feature debut in A Star is Born was incredible, and the middling The Wife owes any praise it's received to Close's powerhouse work.
Melissa McCarthy's performance in Can You Ever Forgive Me? is a low-key charmer, and could be the underdog surprise here.
The real shocker would be Nicole Kidman winning for Destroyer, though it's not all that unlikely, being the kind of uglified performance awards voters usually love.
Best Actor in a Motion Picture — Drama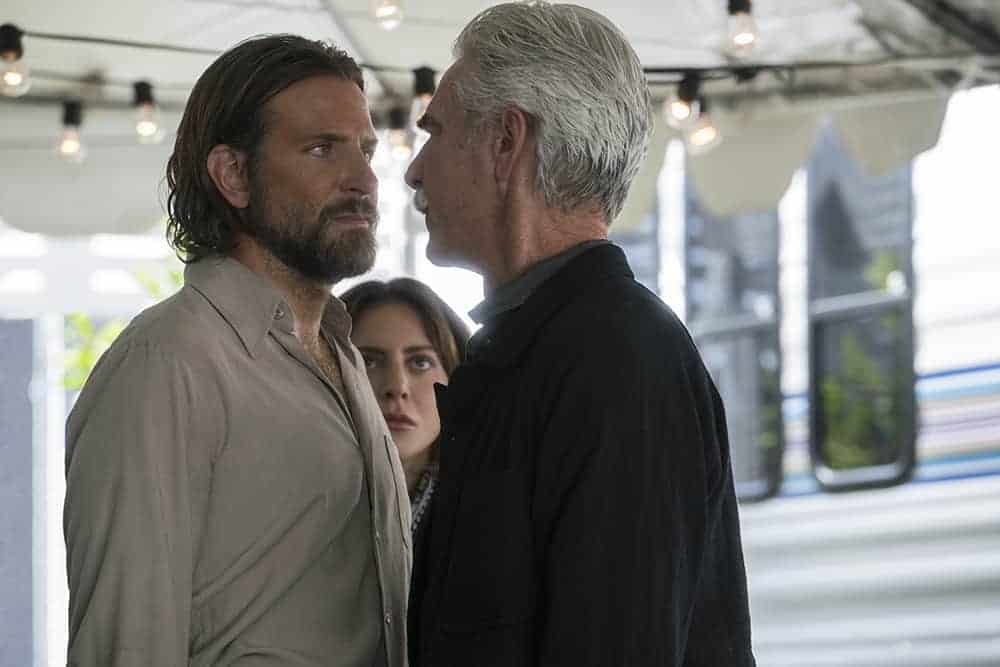 Bradley Cooper (A Star Is Born)
Willem Dafoe (At Eternity's Gate)
Lucas Hedges (Boy Erased)
Rami Malek (Bohemian Rhapsody)
John David Washington (BlacKkKlansman)
If A Star is Born performs the way it's predicted to on the night, Bradley Cooper is likely to win for his performance as gravelly-voiced alcoholic rock star Jackson Maine. With the work Cooper put into preparing for the role, it'd be well-earned.
Like Close in The Wife, Bohemian Rhapsody owes any success to Rami Malek's disappearance into his role as Freddie Mercury, which may give him the buzz he needs for a surprise victory.
Best Motion Picture — Musical or Comedy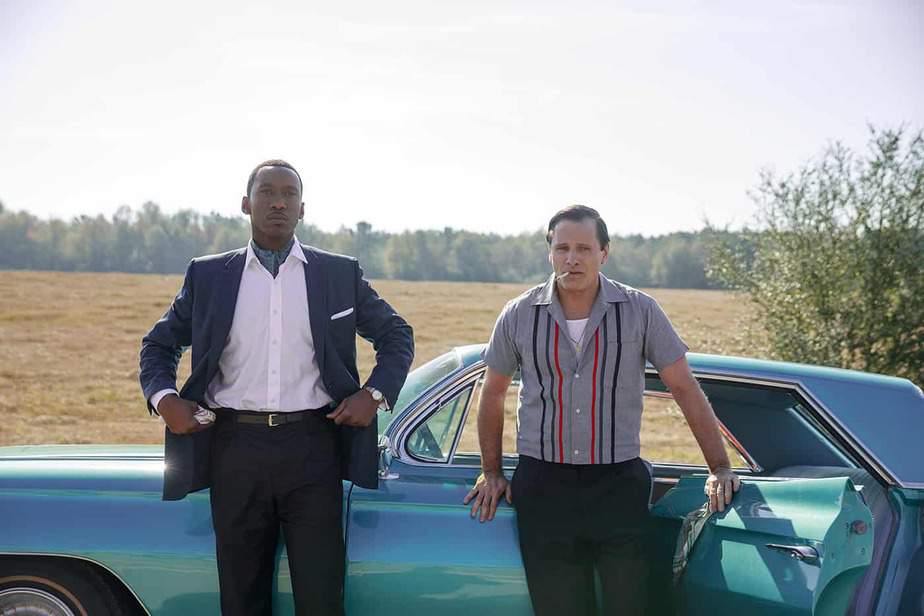 Green Book
Crazy Rich Asians
The Favourite
Mary Poppins Returns
Vice
Given that reviews for Vice aren't out yet, this is a harder category to determine. Once the opinions are in, Adam McKay's Dick Cheney biopic could well spoil the field.
As it stands, Peter Farrelly's Green Book (which fits problematic industry-approved notions of addressing racism on film) is the front-runner, followed by the sharp-tongued royal intrigue The Favourite.
It'd be great to see Yorgos Lanthimos' movie take this category, since it's easily the most artistically ambitious of the bunch.  
Best Actress in a Motion Picture — Musical or Comedy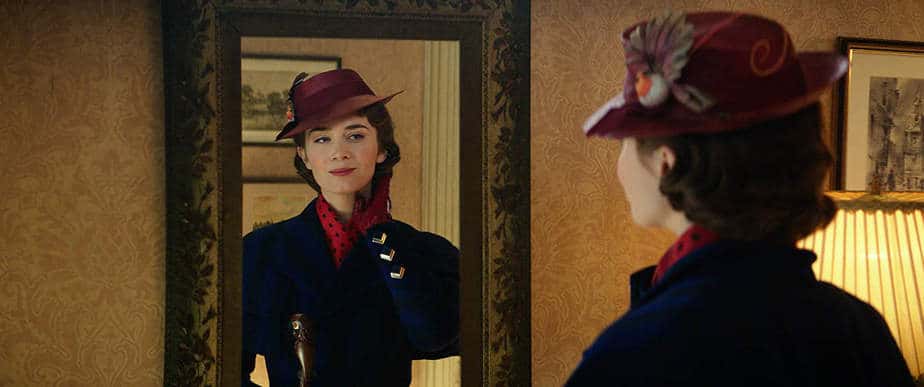 Emily Blunt (Mary Poppins Returns)
Olivia Colman (The Favourite)
Elsie Fisher (Eighth Grade)
Charlize Theron (Tully)
Constance Wu (Crazy Rich Asians)
The spoiler nominee in this category is Charlize Theron for Tully. While Theron was great in Jason Reitman's film, as a comic performance it hardly holds a candle to any of the others presented here.
Olivia Colman gives a wonderfully showy performance in The Favourite, the current favorite (heh) to win.
Emily Blunt steps into a beloved role in Mary Poppins Returns, which could mean a win. But recognition for Elsie Fisher's heartbreakingly honest work in Eighth Grade would be a welcome surprise.
Best Actor in a Motion Picture — Musical or Comedy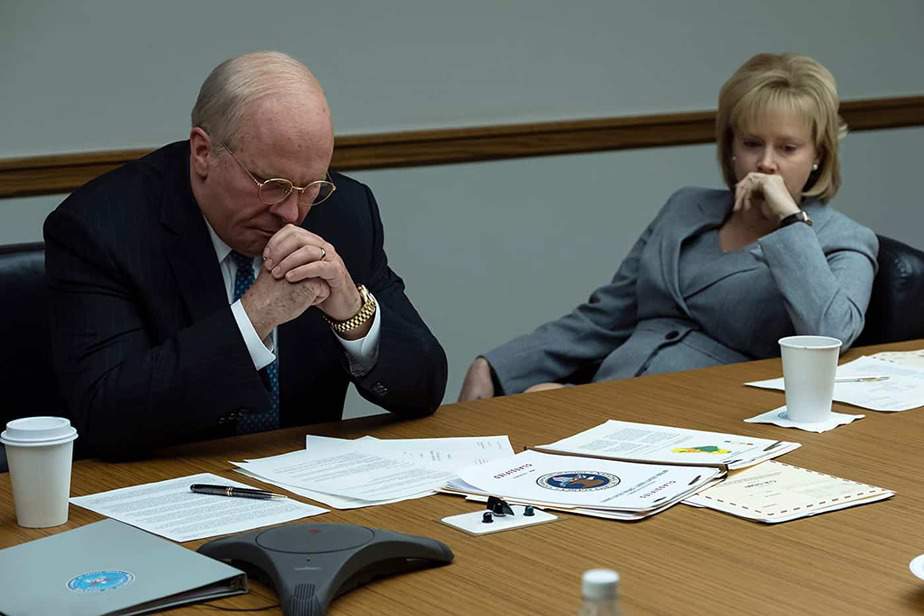 Christian Bale (Vice)
Lin-Manuel Miranda (Mary Poppins Returns)
Viggo Mortensen (Green Book)
Robert Redford (The Old Man & the Gun)
John C. Reilly (Stan & Ollie)
Again, given Vice's unknown quantity, the film is a little harder to place. However, transformative performances are usually a good sign, and Christian Bale's work as Dick Cheney is so accurate it's frightening.
As things stand now, Viggo Mortensen is a front-runner for Green Book. There could, however, be a surprise win for Robert Redford, given that The Old Man and the Gun was meant to be his final picture before retirement.
Best Actress in a Supporting Role in any Motion Picture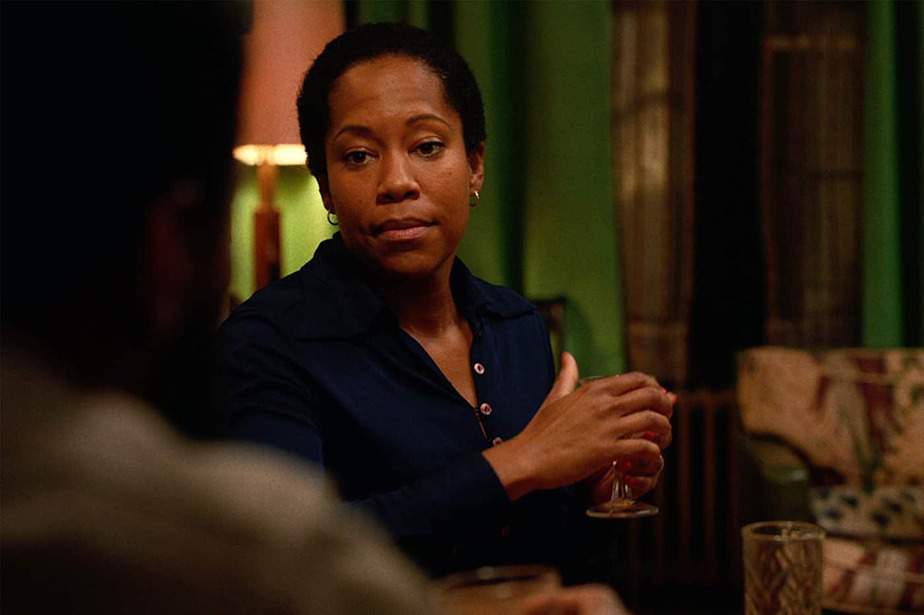 Regina King (If Beale Street Could Talk)
Amy Adams (Vice)
Claire Foy (First Man)
Emma Stone (The Favourite)
Rachel Weisz (The Favourite)
It's nice to see Regina King's standout performance in If Beale Street Could Talk noticed here. According to GoldDerby, she's also the odds-on favorite to win, which is great news.
But across the board, the work in this category is very strong. King would be a wonderful choice, but Stone, Weisz, Adams, and Foy are just as deserving.
Best Actor in a Supporting Role in any Motion Picture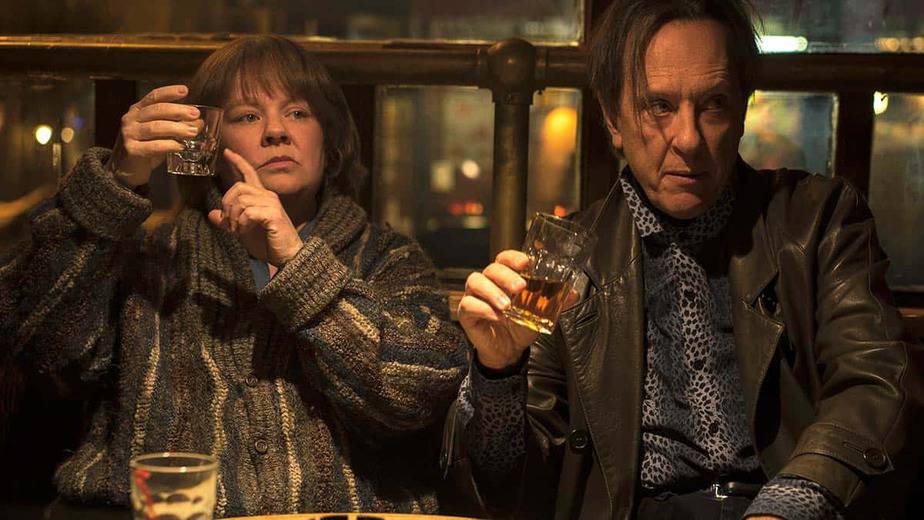 Richard E. Grant (Can You Ever Forgive Me?)
Mahershala Ali (Green Book)
Timothee Chalamet (Beautiful Boy)
Adam Driver (BlacKkKlansman)
Sam Rockwell (Vice)
The awards buzz behind Green Book could spell a win for Mahershala Ali in this category, but Richard E. Grant is right behind him.
Grant's delightful work as Melissa McCarthy's partner in crime in Can You Ever Forgive Me? is the kind of role he was made for, but hasn't gotten in a long time. It would be great to see that recognized.
It's possible Sam Rockwell could get a surprise win for his George W. Bush impression in Vice, but his limited screen time could put him out of the running.
Best Motion Picture — Animated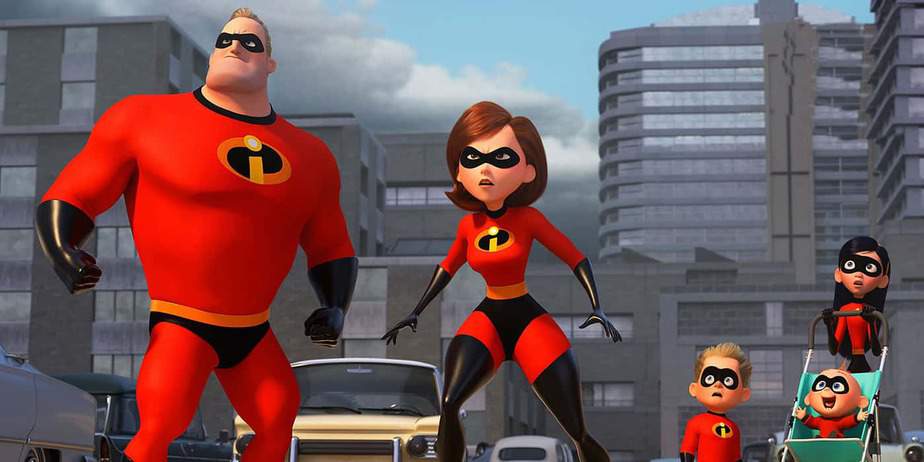 Incredibles 2
Isle of Dogs
Mirai
Ralph Breaks the Internet
Spider-Man: Into the Spider-Verse
Disney and Pixar have traditionally done well in this category, and if the predictions are anything to go by, that's going to continue — Incredibles 2 is favored to win here.
But Spider-Man: Into the Spider-Verse has become a late-breaking favorite among critics, which could bring about underdog success.
There's also a possibility that Isle of Dogs' craftsmanship could give it a leg up on the competition.
Best Motion Picture — Foreign Language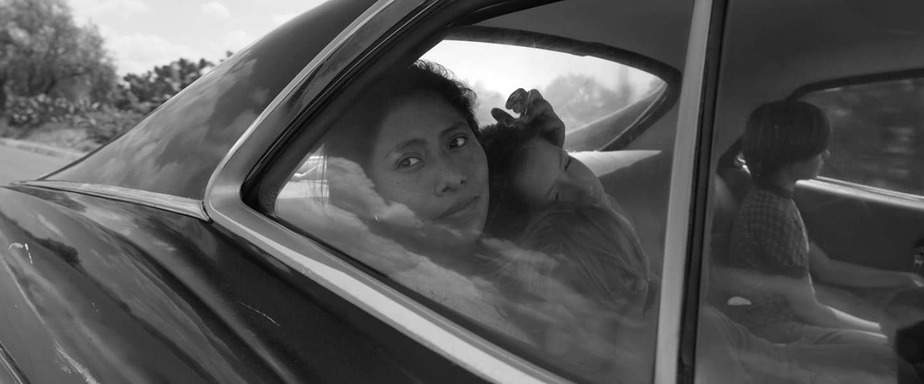 Roma
Capernaum
Girl
Never Look Away
Shoplifters
Roma is far and away the likely winner in this category, given that it's been a crossover success in critics awards, not to mention the strong possibility that it could get a Best Picture nomination from the Academy.
Shoplifters is another critical darling that could be an underdog success.
Given the controversy surrounding Girl's portrayal of the trans experience, it's surprising it's included on the list at all, especially given this year's other options, like Pawel Pawlikowski's Cold War (which didn't even snag a nomination).
Best Director — Motion Picture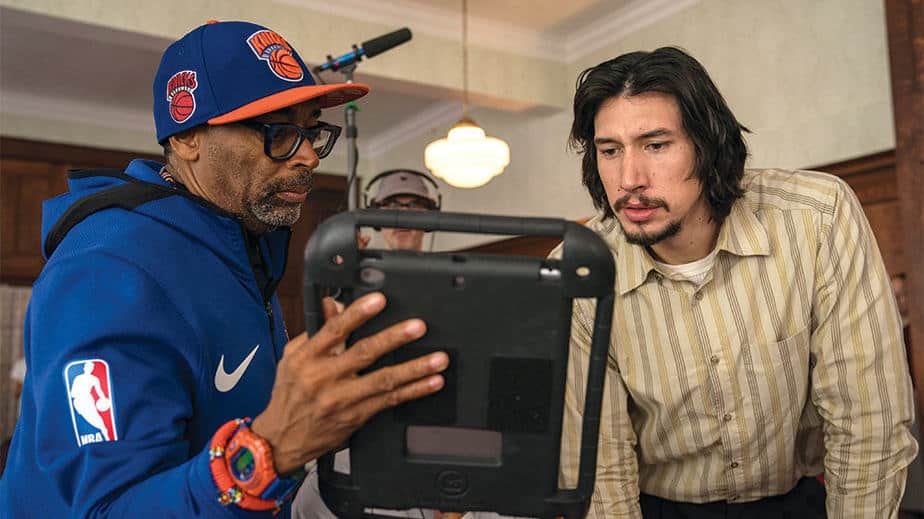 Spike Lee (BlacKkKlansman)
Bradley Cooper (A Star Is Born)
Alfonso Cuarón (Roma)
Peter Farrelly (Green Book)
Adam McKay (Vice)
Cuarón is the favored winner in this category, which makes sense: Roma has been on the tip of everyone's tongues since its festival debut. It also follows that the HFPA, an international organization, would want to award an international director.
Bradley Cooper and Spike Lee are also pretty strong contenders, given their amount of nominations and overall prestige, respectively. Vice could be the spoiler.
Best Screenplay — Motion Picture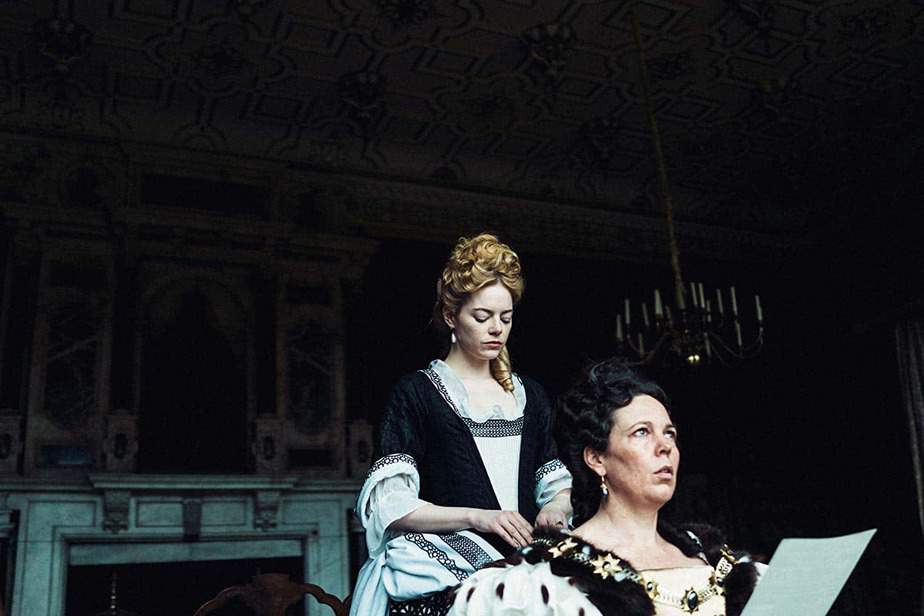 Deborah Davis and Tony McNamara (The Favourite)
Alfonso Cuarón (Roma)
Barry Jenkins (If Beale Street Could Talk)
Adam McKay (Vice)
Peter Farrelly, Nick Vallelonga, Brian Currie (Green Book)
The Favourite has received lots of attention, and deservedly so, for Deborah Davis and Tony McNamara's whip-smart script.
Vice, likewise, is powered by strong writing and an intriguing structure that plays with format and convention.
Roma and If Beale Street Could Talk, while both amazing, have gotten more attention for performances and visual elements than for writing, which put them lower in the ranking for this category.
Again, it's a real disappointment that Paul Schrader, one of the all-time great screenwriters, was overlooked for First Reformed.
Best Original Score — Motion Picture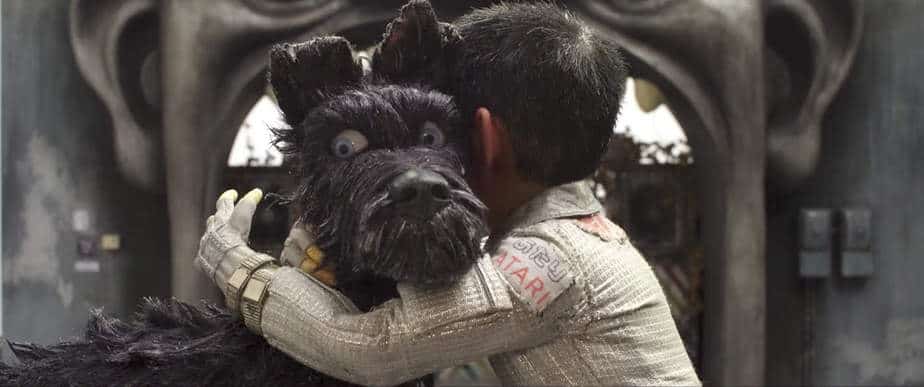 Alexandre Desplat (Isle of Dogs)
Marco Beltrami (A Quiet Place)
Ludwig Göransson (Black Panther)
Justin Hurwitz (First Man)
Marc Shaiman (Mary Poppins Returns)
Mary Poppins Returns leads the pack here and is the likely winner, given that a musical score draws more attention to itself by virtue of lyrics.
Justin Hurwitz won this award for La La Land back in 2017. This year, he's up for First Man, in second position.
But don't count out Alexandre Desplat's charming work on Isle of Dogs, which is undeniably a strong part of what makes that movie work.
Best Original Song — Motion Picture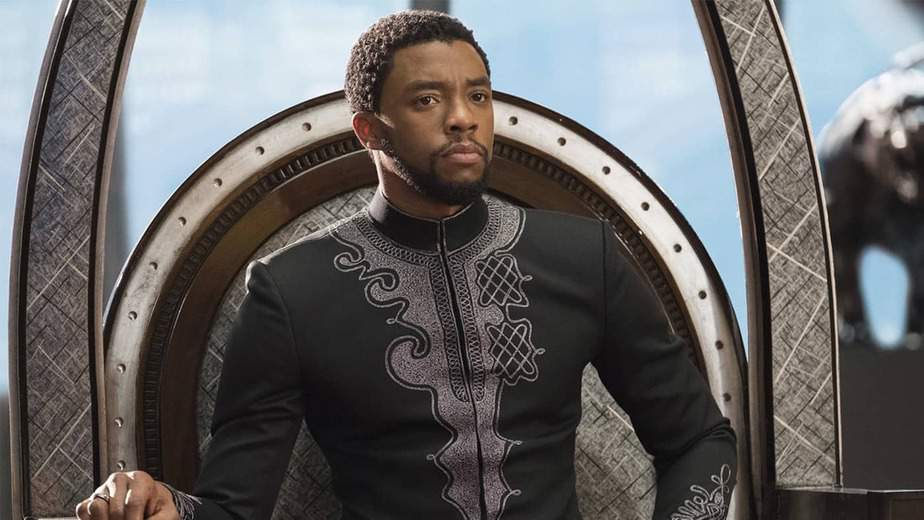 "All the Stars" (Black Panther)
"Girl in the Movies" (Dumplin')
"Requiem For a Private War" (A Private War)
"Revelation" (Boy Erased)
"Shallow" (A Star Is Born)
A Star is Born's "Shallow" is the gimme here — it's the song that moviegoers couldn't get out of their heads for a month after the film came out.
"All the Stars" from Black Panther would probably be the front-runner if it weren't for "Shallow," since it's representative of a fantastic soundtrack that complements the film and also furthers Black Panther's empowering energy.
It would've been fun to see a nomination for Vox Lux in this category, but given the divisive nature of Brady Corbet's movie, it may have been too edgy to make the cut.
The 76th Golden Globe Awards will air on Sunday, January 6th, 2019.