Feel that? There's a nip in the air!
It's October, and the rush of the fall movie season is finally upon us. This year boasts an exciting lineup of theatrical and streaming titles, and now that most of the major festivals are out of the way, audiences can finally get a good idea of what the rest of 2019 has in store. Here are a few standout upcoming movie releases you'll want to keep on your radar.
Joker (Oct. 4)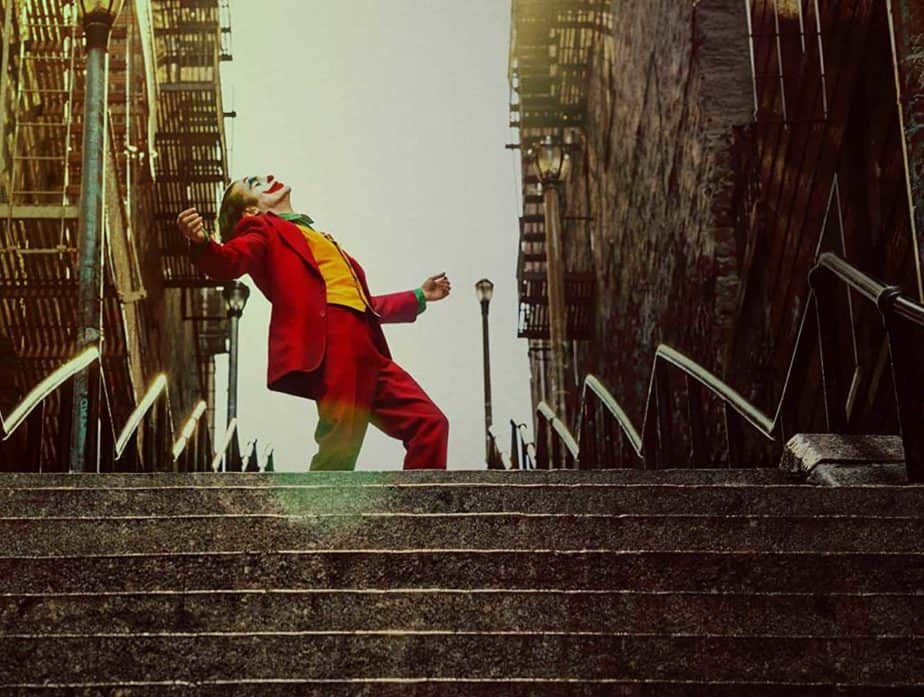 Even after successful premieres at the Venice and Toronto film festivals, Joker remains something of a dark horse. Todd Phillps has crafted an effective drama about mental illness and disenfranchisement, and audiences have been unanimously positive about Joaquin Phoenix's performance as the Clown Prince of Crime.
Critics are still divided, however, as to whether the film makes any substantive comments about the timely violent, antisocial behavior it details — and the populist movement that behavior incites. We can judge for ourselves when the film hits theaters on Friday.
Lucy in the Sky (Oct. 4)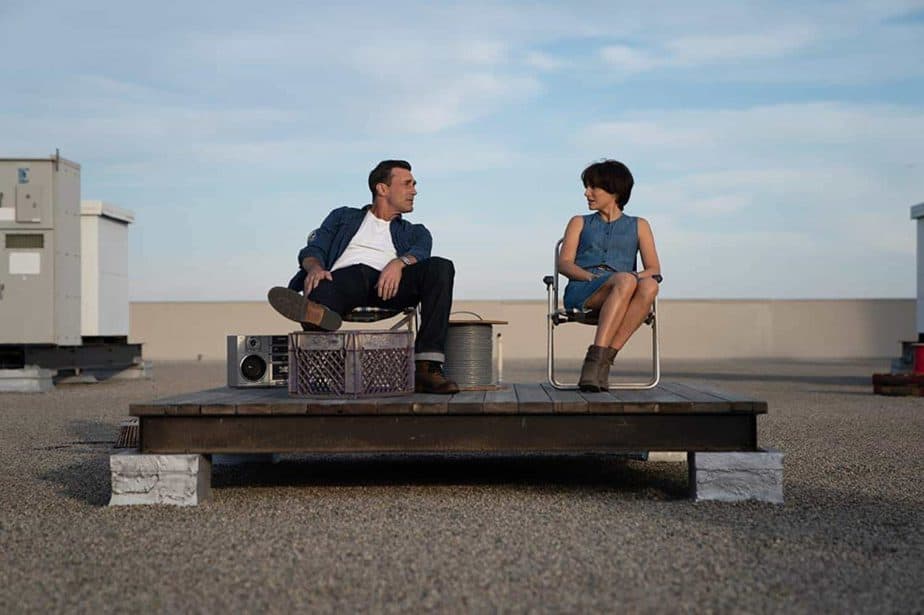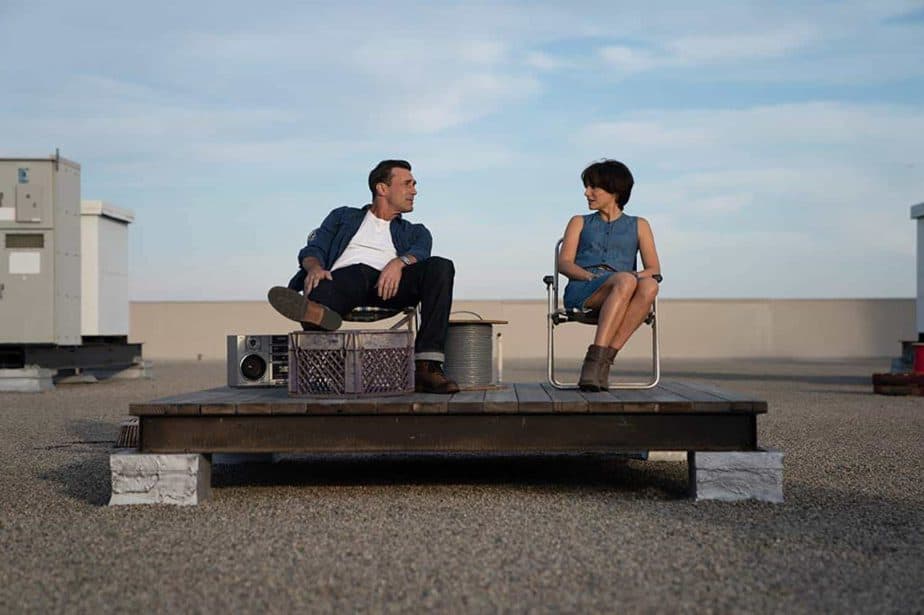 We're used to specific traits in our astronaut movies. Heroism. Stoic white guys tamping down their feelings for the good of the mission — or, alternatively, stoic white guys (sometimes a woman, if we're lucky) having to face their mortality in the vacuum of space.
Lucy in the Sky gives us something a little more bizarre. It's a fictionalized version of the true story of Lisa Marie Nowak, who after returning from orbit had a mental breakdown that involved driving from Houston to Orlando in an attempt to kidnap a woman who was having an affair with a fellow astronaut.
This is Noah Hawley's first feature film, following years of developing Peak TV standouts like Fargo and Legion. It'll be interesting to see how he transitions to a new medium.
Dolemite Is my Name (Oct. 4; on Netflix Oct. 25)

Dolemite is my Name tells the true story of comedian Rudy Ray Moore (Eddie Murphy), who rose from obscurity in L.A. to become a cult hero via his onstage persona Dolemite, a fast-talking pimp. After deciding he's ready to take the next step with his envelope-pushing character, Moore works with his friends and collaborators to make their own Dolemite blaxploitation film.
Craig Brewer, of Hustle and Flow and Black Snake Moan fame, has made a delightful movie that celebrates the creative spirit and the families we make for ourselves. Screenwriters Scott Alexander and Larry Karaszewski wrote the cult classic Ed Wood, also about a B-movie auteur, and Dolemite is my Name shares much of that movie's DNA, including excellent character turns from its cast. Murphy is clearly having the most fun onscreen that he's had in a while, as is co-star Wesley Snipes, who devours scene after scene.
Parasite (Oct. 11)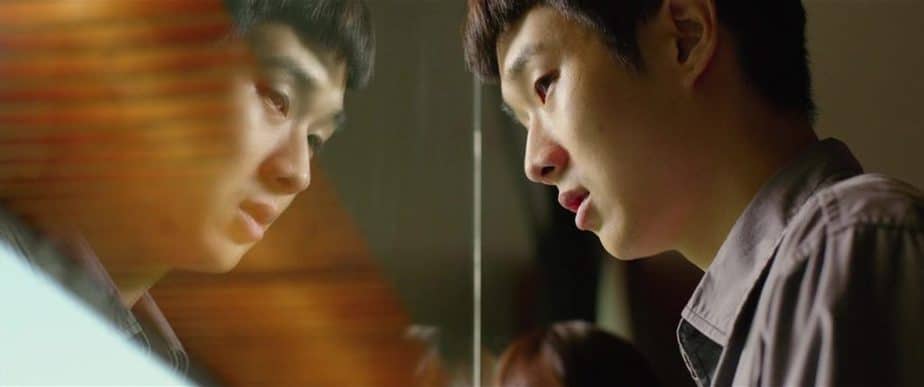 Bong Joon-Ho's Parasite won the Palme d'Or at Cannes earlier this year, and it's been highly buzzed about ever since. It's sure to make a big impression on American audiences when it hits theaters later this month, not least because of its wild please-don't-spoil-it twist.
Parasite starts as a story about an impoverished South Korean family. One by one, they con their way into working for a wealthy family who have no clue their four new employees are all related to each other (and that none of them are actually qualified for their jobs).
But there's something else afoot here that darkens the film's class commentary even further. That's all we can say — you'll just have to see it for yourself.
Jojo Rabbit (Oct. 18)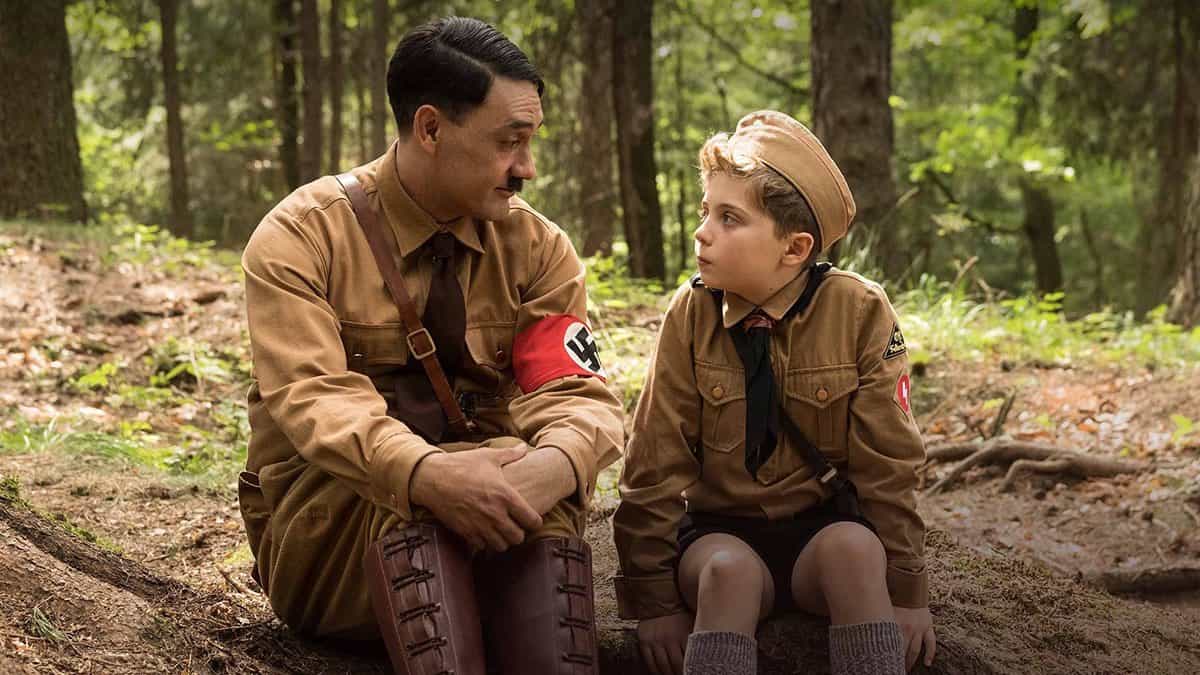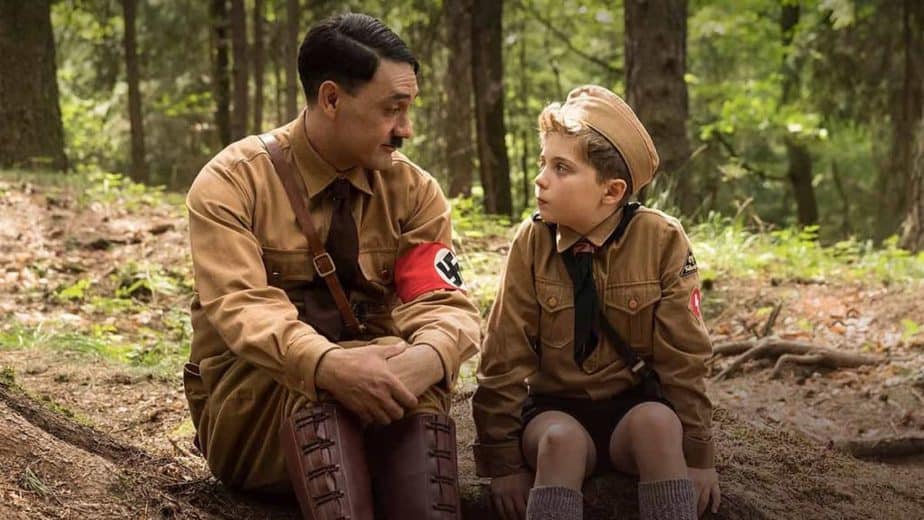 Jojo Rabbit drew divided reactions from critics when it premiered at the Toronto International Film Festival, but audiences seemed pretty unanimous in their enjoyment — Taika Waititi's World War II satire took home the festival's Grolsch People's Choice Award. Last year that award went to Green Book, which went on to win Best Picture at the Oscars, so if TIFF is any indication, the film is headed for good things.
Waititi's latest stars newcomer Roman Griffin Davis as Jojo, a kid living in Germany in the waning days of the Third Reich. Jojo is a fanatic, active in the Hitler Youth, and eager to prove his worth. Jojo's imaginary friend (played by Waititi) also happens to be the Fuhrer. But when he discovers his beloved mother (Scarlett Johansson) is hiding a Jewish girl (Thomasin McKenzie) in their home, Jojo is forced to question his fanaticism.
Waves (Nov. 1)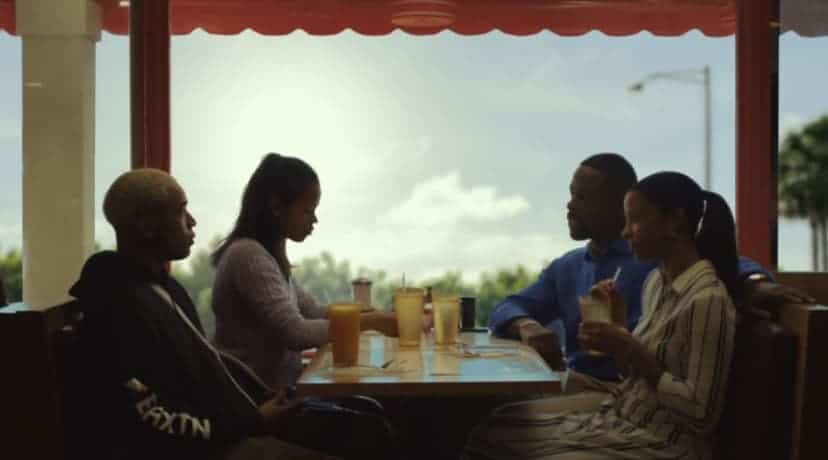 Waves was one of the most critically acclaimed movies out of TIFF, and it's a heartbreaking and ambitious piece of work from filmmaker Trey Edward Shults (Krisha, It Comes at Night). Shults' story of a high school athlete whose happiness and success suddenly turn into tragedy relies on visual creativity and deep connection with its characters.
Shults' excellent eye, impressive turns from Kelvin Harrison Jr., Sterling K. Brown, and Renee Elise Goldsberry, and a tense score by Atticus Ross and Trent Reznor come together to create a work of humanity, grace, and pain.
The Irishman (Nov. 1; on Netflix Nov. 27)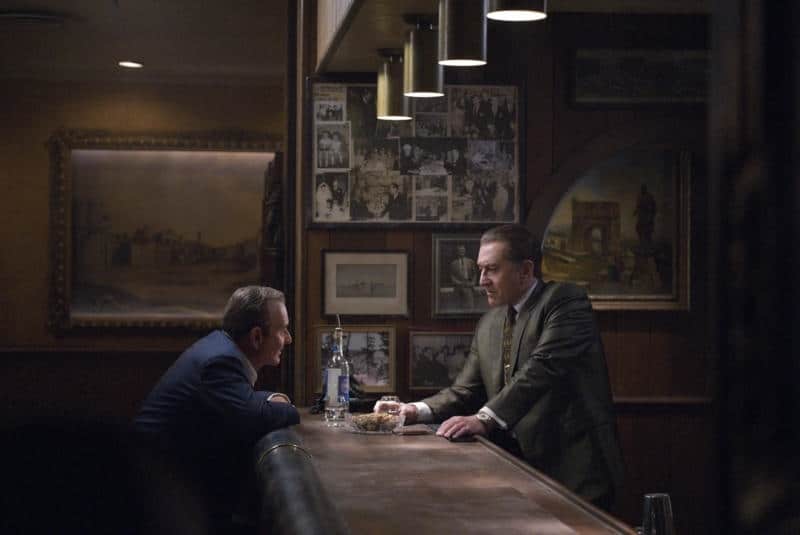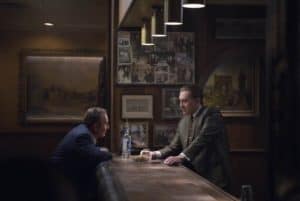 Early reviews of Martin Scorcese's latest film from the New York Film Festival claim the sprawling drama is one of the director's best films. Word on the street is that the three-hour story of hitman Frank Sheeran (Robert De Niro) is both action-packed and contemplative (think Goodfellas meets The Last Temptation of Christ), and contains high-water-mark performances from De Niro, Joe Pesci and Al Pacino — who, believe it or not, is working with Scorcese for the first time. Consider us intrigued.
Ford v. Ferrari (Nov. 15)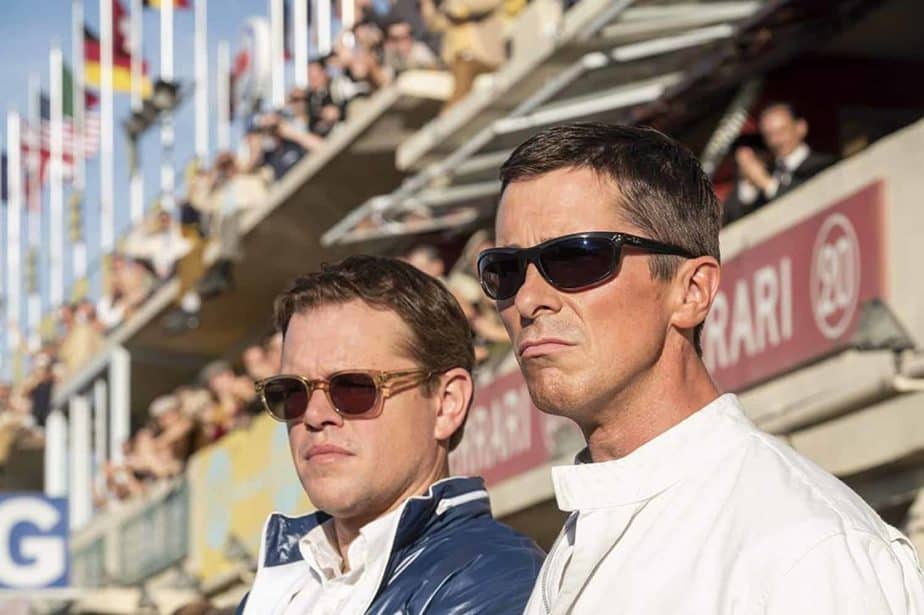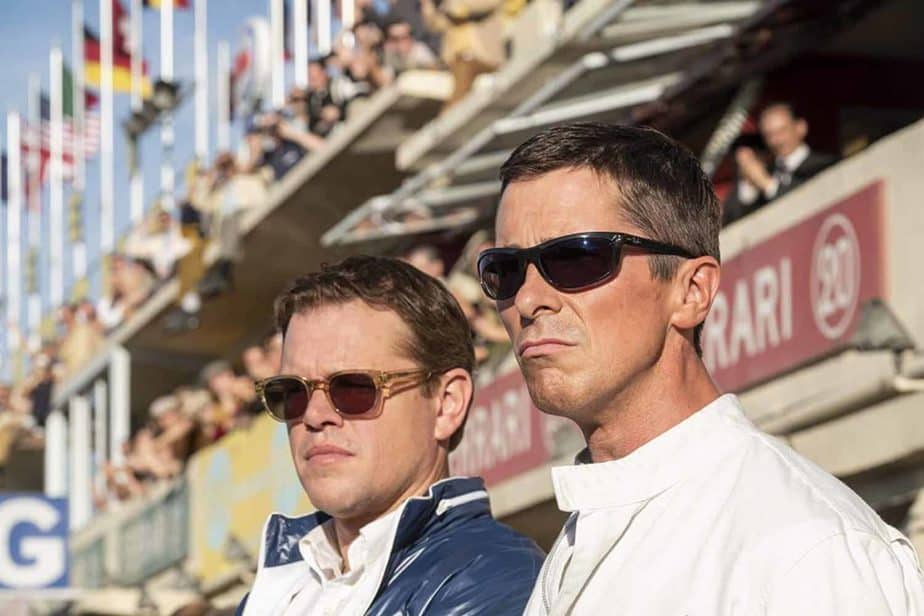 If anyone could make an entertaining movie out of a subject only dads could love, it's James Mangold. Ford v. Ferrari, which tells the story of Carol Shelby (Matt Damon) and Ken Miles (Christian Bale), two men tasked with creating a race car that could beat Ferrari's team at the 1966 Le Mans 24-hour race, is fun even for viewers who care nothing about racing.
Mangold's film focuses more on the relationship between Shelby and Miles than it does the nitty-gritty of racing and auto mechanics, and it features an entertaining turn from great character actor Tracy Letts to boot. It'll be one of several excellent options for families around Thanksgiving.
A Beautiful Day in the Neighborhood (Nov. 22)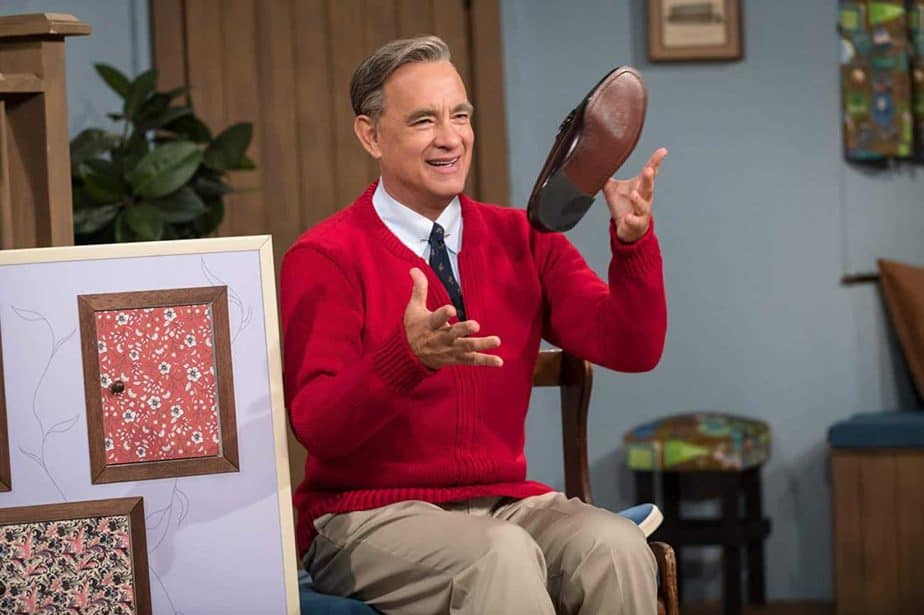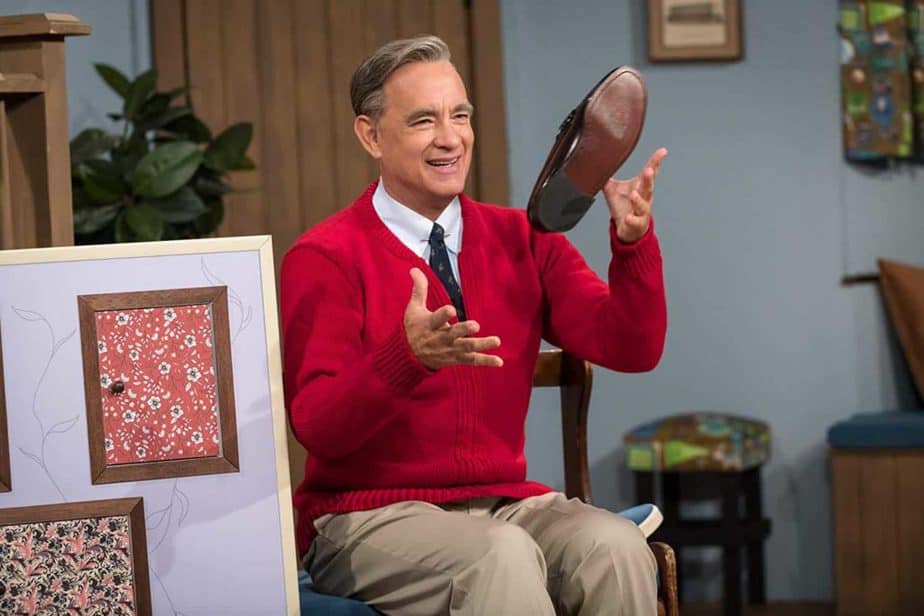 Late November is the perfect time for a movie about Mister Rogers. A Beautiful Day in the Neighborhood doesn't just settle for being a biopic of one of the world's most beloved public figures. It's a story about forgiveness and healing that happens to feature Rogers significantly.
The film is full of creative details and touching moments that ask the audience to engage directly with the story. Director Marielle Heller (Can You Ever Forgive Me?) brings just the right gentle touch to the material. Bring your family, and bring some tissues — you'll need them.
Knives Out (Nov. 27)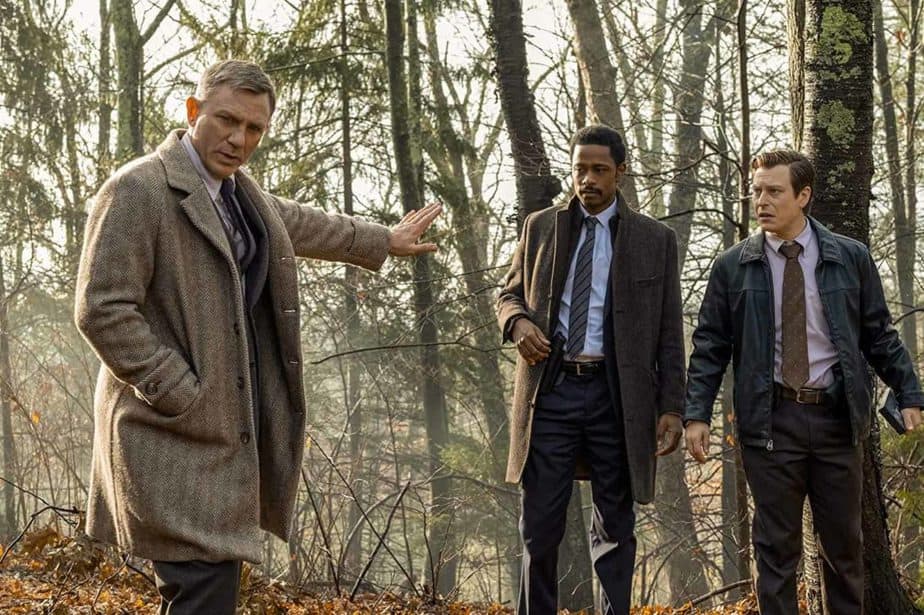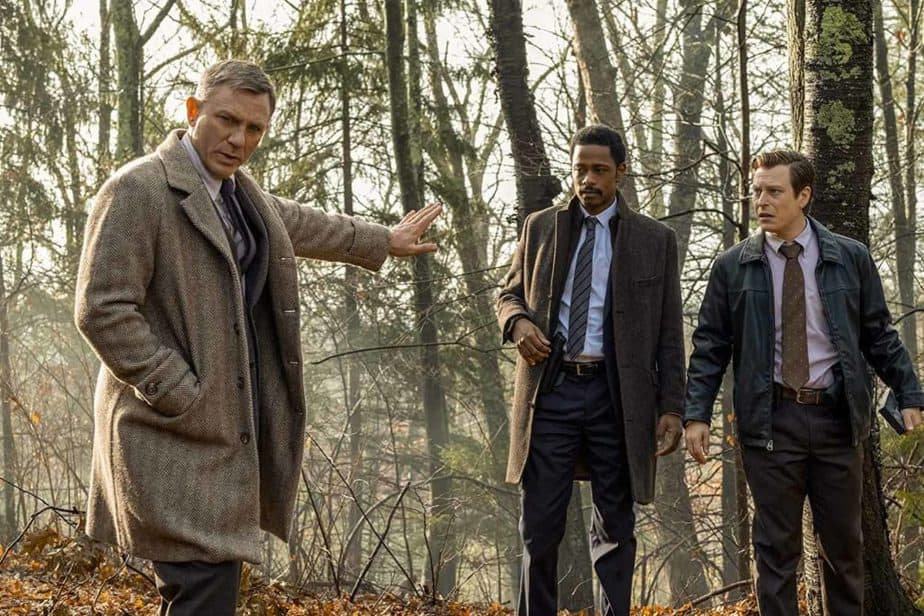 Two years after The Last Jedi, Rian Johnson has returned to crafting original material for his latest film. It may be the most fun you have at the movies this year. Knives Out is an Agatha Christie–style mystery set in a mansion on the east coast, the home of wealthy mystery writer Harlan Thrombey (Christopher Plummer). Thrombey's mysterious death (was it a suicide? Or murder?) prompts the hiring of private detective Benoit Blanc (Daniel Craig, sporting an impressive Foghorn Leghorn drawl) to investigate.
Thrombey's unpleasant family members (Michael Shannon, Jamie Lee Curtis, Toni Collette, Don Johnson, Chris Evans, Katherine Langford, and Jaeden Martell) are all suspects in his death, as is Thrombey's caretaker (Ana de Armas). Johnson's film is a sharp political commentary on wealth, bootstrapping, and immigration that still manages to be riotously entertaining and gorgeously designed. Don't skip it, whatever you do.
In Fabric (Dec. 6)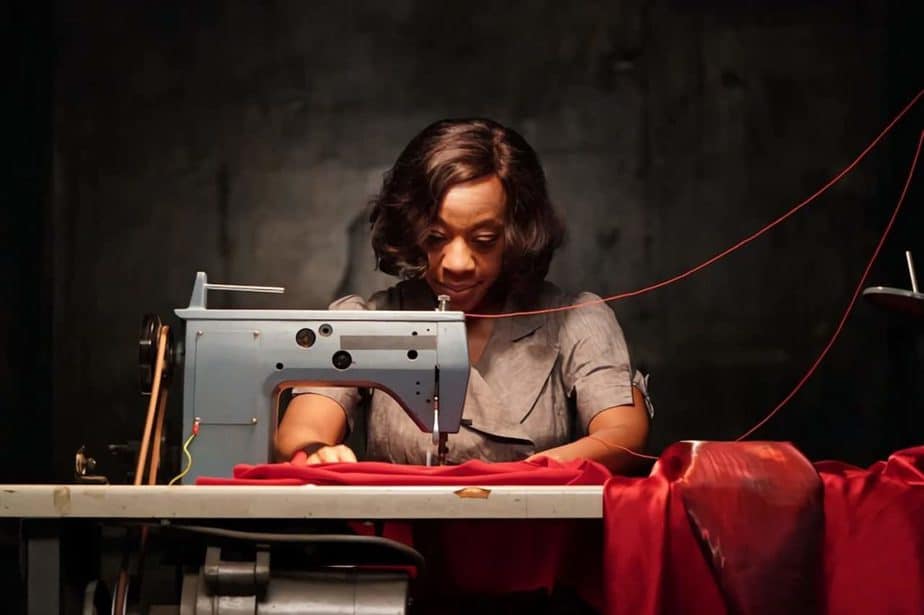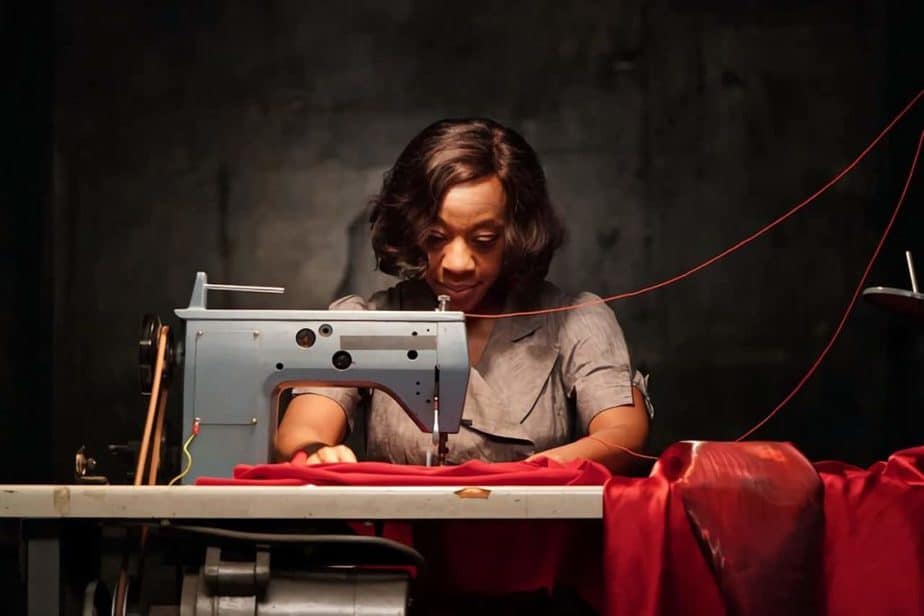 Director Peter Strickland (The Duke of Burgundy, Berberian Sound Studio) has a particular aesthetic that directly appeals to fans of classic European horror and cult films. In Fabric, his latest, is no different. It's the story of a mysterious dress, sold in an equally mysterious department store, that haunts and kills each of its owners.
Strickland combines kitchen-sink drama with giallo visuals to create a uniquely weird hybrid movie that includes a dash of ultra-bizarre dark humor. If you're a fan of shows like The Mighty Boosh or Darkplace, or enjoy websites like Scarfolk Council, In Fabric will fit you like a perfectly tailored, homicidal secondhand gown.
Marriage Story (Dec. 6)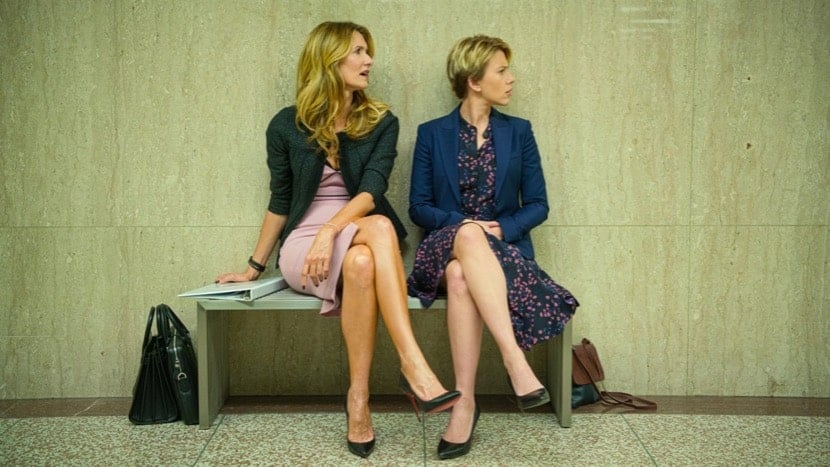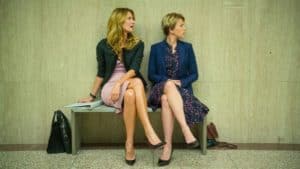 From the moment Netflix dropped not one but two trailers for Marriage Story, Noah Baumbach's drama about the absurdities and intricacies of divorce announced itself as a different kind of story. Those two trailers featured a pair of montages, one narrated by Scarlett Johansson's Nicole, the other by Adam Driver's Charlie, discussing what each character loved about the other, only to end in a shot of them in court, finalizing their divorce.
As advertised, Baumbach's film contains compassion for each party involved in the marital split, navigating a separation that starts amicably, then gradually becomes more and more resentful as the formalities get increasingly stressful.
A Hidden Life (Dec. 13)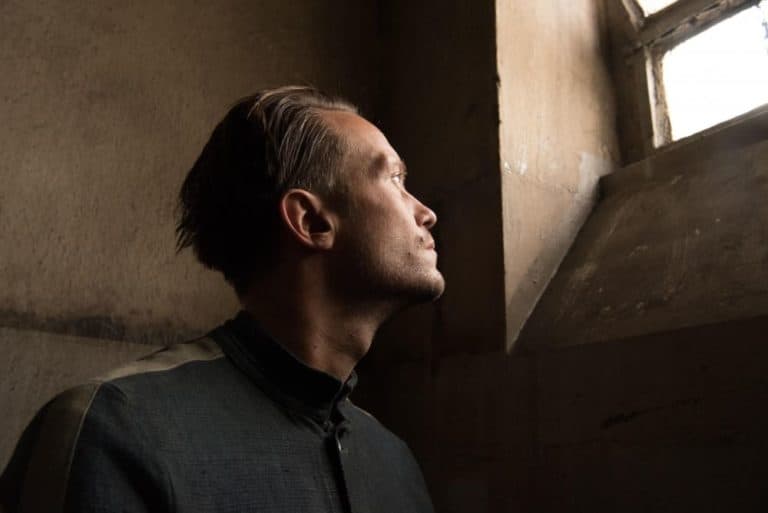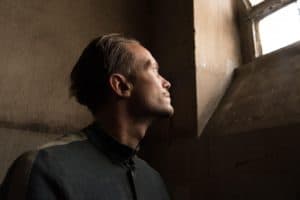 Terrence Malick returns to theaters in December with A Hidden Life, his three-hour drama about the life of Austrian martyr (now saint) Franz Jägerstätter. It's a gorgeous movie, characterized by Malick's trademark meditative visuals and spiritual themes — this time made explicit as he turns his protagonist into a Christ figure.
Malick uses Jägerstätter's story to comment on how faith should respond to facism. Along the way, he paints a piercingly accurate portrait of the ways we struggle to face the ethical and spiritual challenges of our modern world.
Uncut Gems (Dec. 13)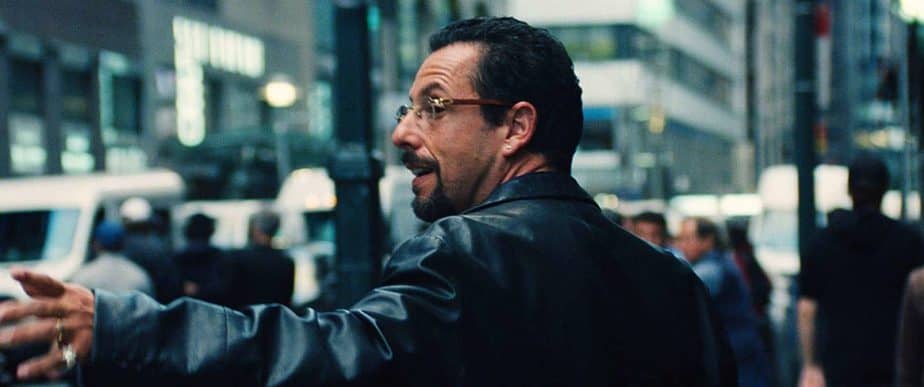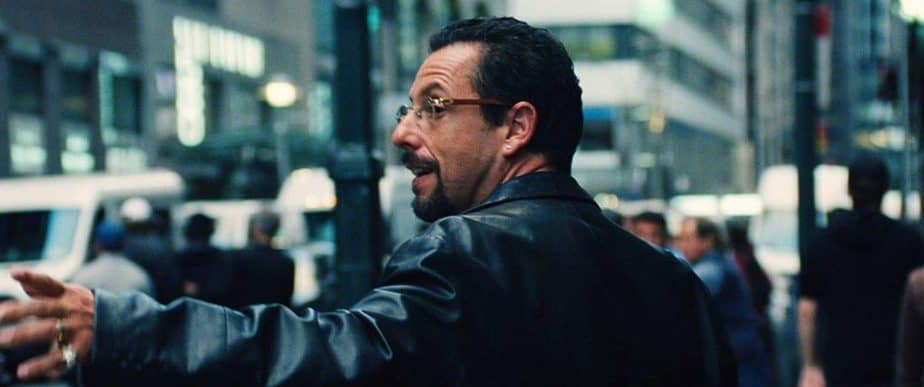 With Uncut Gems, The Safdie Brothers (Good Time, Heaven Knows What) may just have catapulted Adam Sandler into serious awards consideration. Sandler plays Howard Ratner, a successful New York jewelry dealer and compulsive sports gambler who believes a massive black opal he's had smuggled in from Africa will pay off all his debts and set him up for life. Of course, fate has other plans.
The Safdies give Sandler the opportunity to perform the bottled-up frustration that is his trademark in a context that feels much more appropriate to his talents. This movie is a flaming car of anxiety careening down a New York expressway, and Sandler ends up being exactly the guy you want behind the wheel.
Star Wars: The Rise of Skywalker (Dec. 20)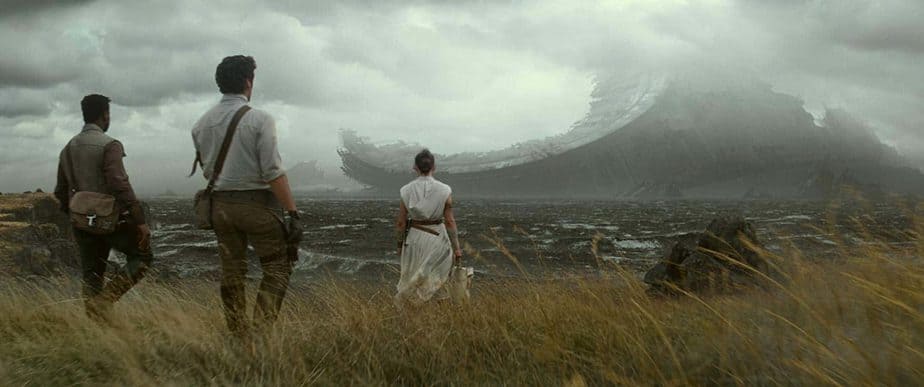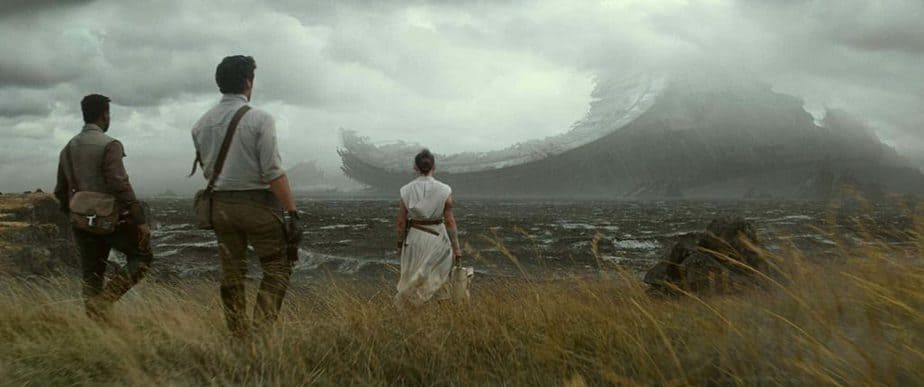 The conclusion to the third Star Wars trilogy is finally here. It remains to be seen what elements returning director J.J. Abrams will retain from Rian Johnson's divisive-but-great The Last Jedi. Given Abrams' track record, it's just as much a mystery if he'll be able to effectively cap the whole thing off.
But one thing's for sure: it's bound to be the biggest spectacle of the year.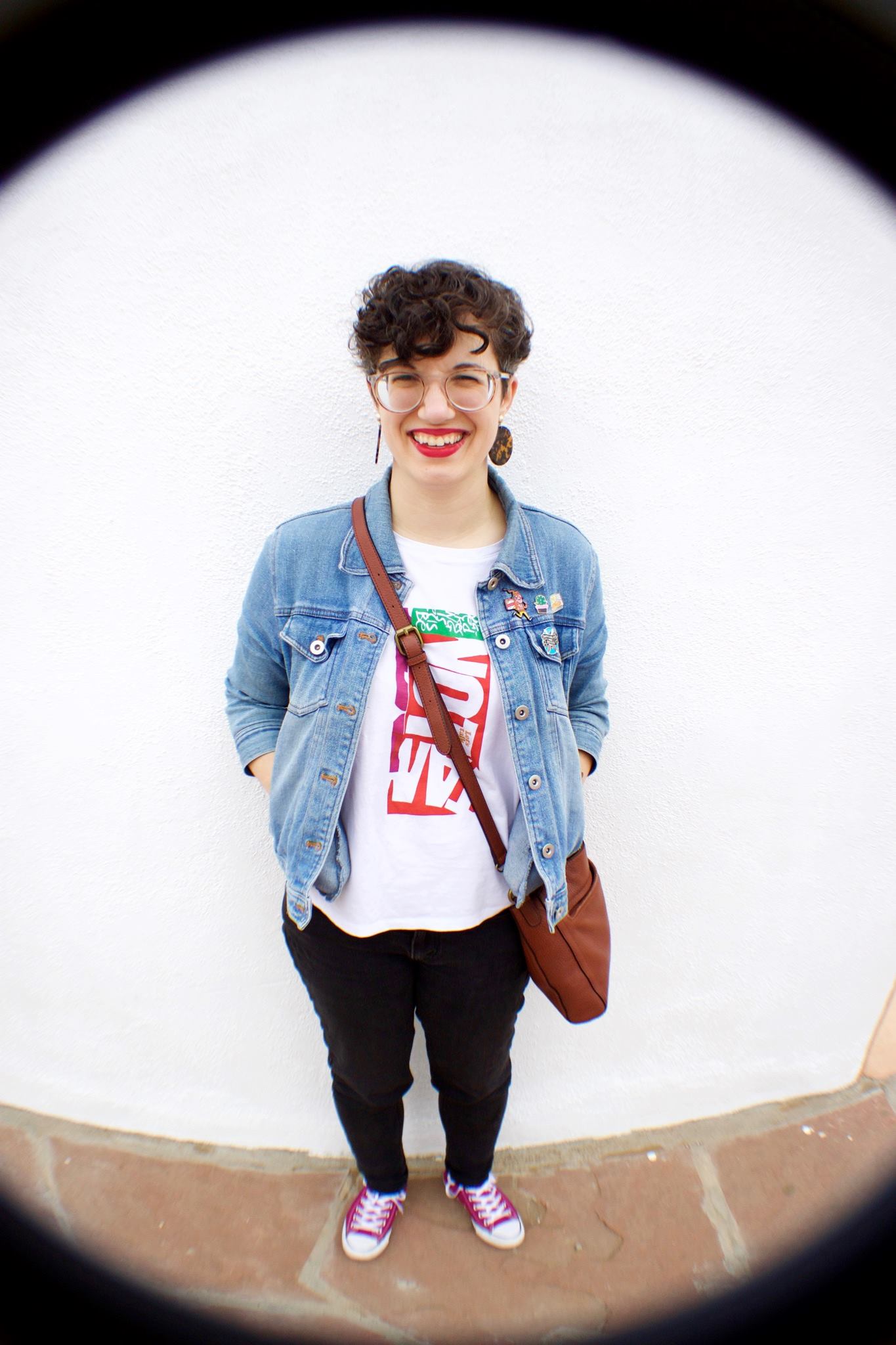 Abby Olcese
Abby Olcese is a writer and film critic. She loves the Midwest, movies, comics, and her cat, Buster.