The Nintendo Wii is commonly seen as a casual family console, but it offers far more than just party games.
It's also home to some fantastic RPGs that fully utilize the platform's unique gesture-based controller hardware. If you're expanding your collection, check out our best Wii games, including the winning title: Super Mario Galaxy 2. 
Nintendo launched the Wii console on November 19, 2006, with a roster of 21 launch titles. That roster included 2 of the best Wii games on our list, WarioWare: Smooth Moves and The Legend of Zelda: Twilight Princess. These persisted through a full development cycle as some of the favorite titles among Wii gamers.  
Which got us thinking — what do Wii owners consider to be the very best games ever made for the platform?
To answer that question, we dug through gaming authority websites and scoured "best of" Wii games lists. We also consulted websites like Amazon for unbiased customer reviews, to see what people thought of the games they'd purchased. After applying some of our own criteria, we came up with a list of the best Wii games.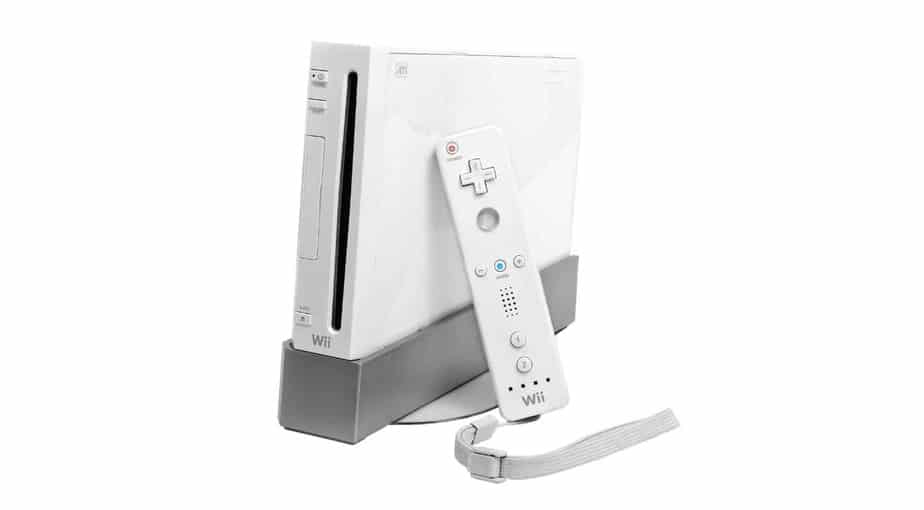 So whether you're expanding your current library or buying your first Wii, start here. We'll give you a full rundown of the best titles to fully experience what the console has to offer.
Setting up the Wii
Setting up your new Wii is straightforward, but it requires careful positioning to get the most out of the console's hardware.
Out of the box, you'll get the console system, a Wii remote, and the all-important motion sensor used to track movement. Before getting started, you're going to want to synchronize your remote and position the sensor properly.
Placement of the system itself isn't too important — just position it close to the TV and within reach of power outlets. Note that there are no HDMI ports on the Nintendo Wii. Instead, you'll need to connect the red, white, and yellow A/V cables.
The motion sensor bar will need to be carefully placed to ensure that it can capture your remote's movements. Using attached sticky pads, you can choose to position it on either the upper or lower bezel of the television.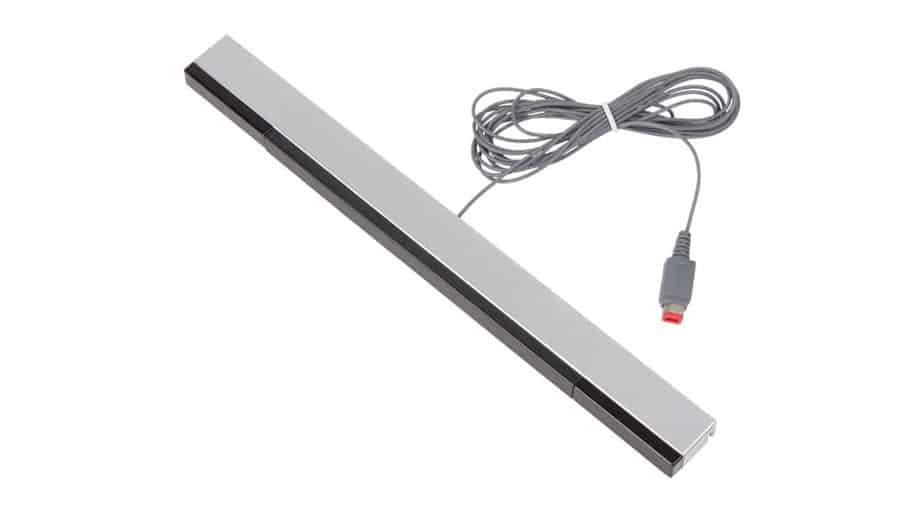 Since Wii remotes are wireless and can be used cross-console, you'll need to synchronize yours to the system. Open up the SD card slot on the front of the remote and press the Sync button below the battery. When the lights begin blinking on your remote, press the Sync button on the Wii console to complete the process.
There is also a first-time setup process for the console, sensor bar, and software, too. We won't outline that here, as the console does a great job of walking you through the steps. After you've completed this once, you won't have to do it again unless you factory reset the Wii console.
Creating user profiles on the console
Everybody who uses the Nintendo Wii can have their own profile so that saved data and settings are not confused. These profiles are called "Miis" — miniature digital characters that represent each player profile that's created. When you fire up the console, you choose a Mii to determine who's going to be playing.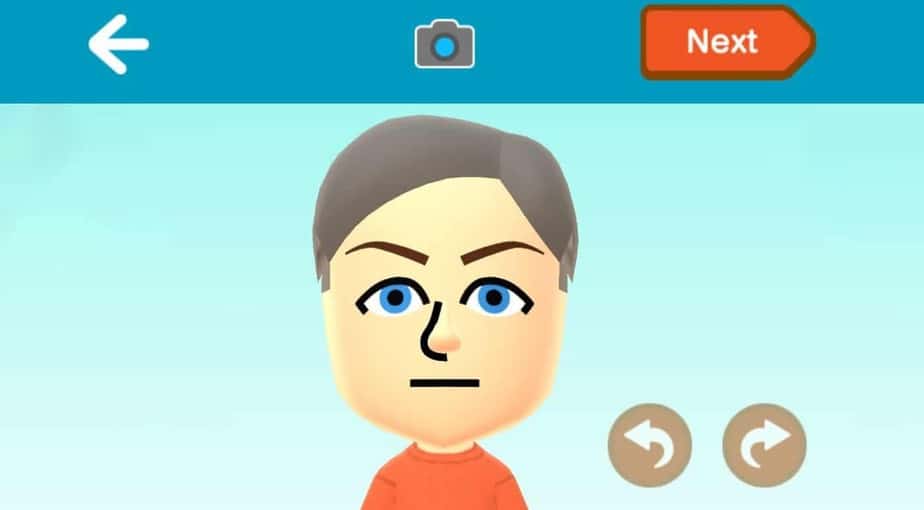 When you're setting up a new Wii, simply select the "Mii Channel" using your remote, then the "Edit Mii" icon. This allows you to create a personal Mii with several custom characteristics, like eye shape, eye color, and hair color. You can also select the "Mingle" option if you want to let your Mii appear on friends' consoles.
Managing or deleting save data on the Wii
There are several reasons you might want to clear out the save data on your Wii console's memory. Perhaps you're selling your console, or perhaps you've run out of space for newer game saves. Whatever the reason, accessing saved data on your Wii system is straightforward, and it's very easy to delete.
Start from the Wii Channel, which is the "home screen" you'll see when the console is powered on. Move your cursor over the Wii logo in the bottom left of the screen. Then, choose the "Data Management" section on the options menu that has opened, and click "Save Data."
From here, you can delete save data. You also have other options for managing game saves. In addition to saving directly to the Wii's internal memory, you can save onto a compatible SD card. This allows you to take your save data with you if you're playing on multiple consoles.
Simply insert a compatible SD card into the memory card slot on the front of the Wii console. Then, return to the same "Data Management" screen. Select the source you'd like to move data from — either "Wii" or "SD Card" — and select "Move."
Methodology
The Wii isn't your typical console. It has a reputation for casual, family-friendly gaming rather than epic, story-driven titles. That said, some of the latter games do exist on the Wii, and we're here to help you find them.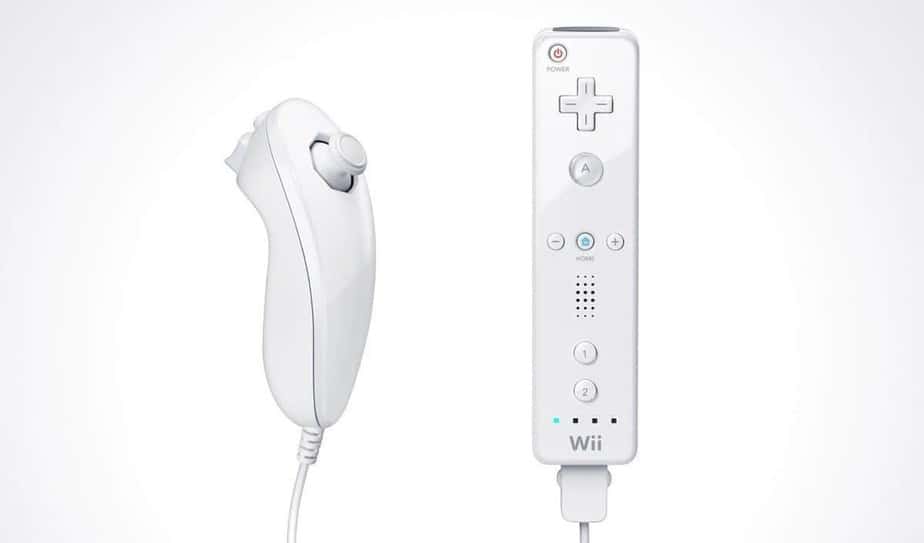 To compile this ranking, we've analyzed existing rankings from numerous authority sources in the gaming industry. We've also considered consumer opinions by reviewing real feedback from gamers like you. This process resulted in a shortlist of 26 games that represent the best efforts of Wii game developers.
But we love retro gaming as much as the next person — which is why we've incorporated our own analysis of what makes a great Wii game. To work out our final recommendations, we've taken into account the following criteria:
Hardware utilization:

 Whether the game uses the unique gesture controls offered by the Wii;

Additional accessories: 

Some games bundled in extras, such as the steering wheel for

Mario Kart Wii

;

Single-player story: M

any Wii games aren't story-driven, so a strong storyline is a plus;

Multiplayer and party:

 Whether a game offers a strong multiplayer experience, which is at the heart of Wii gaming;

Game length: 

How fast the game is completed and whether it is worth revisiting;

Learning curve:

 Whether a game can be picked up by anybody, or whether it's difficult to master; and

Originality: Whether the game introduces new ideas and concepts, or simply rehashes old ones.
Quick Navigation
Best Wii Action-RPG Games
Best Wii Action-Adventure Games
Best Wii Fighting Games
Super Smash Bros. Brawl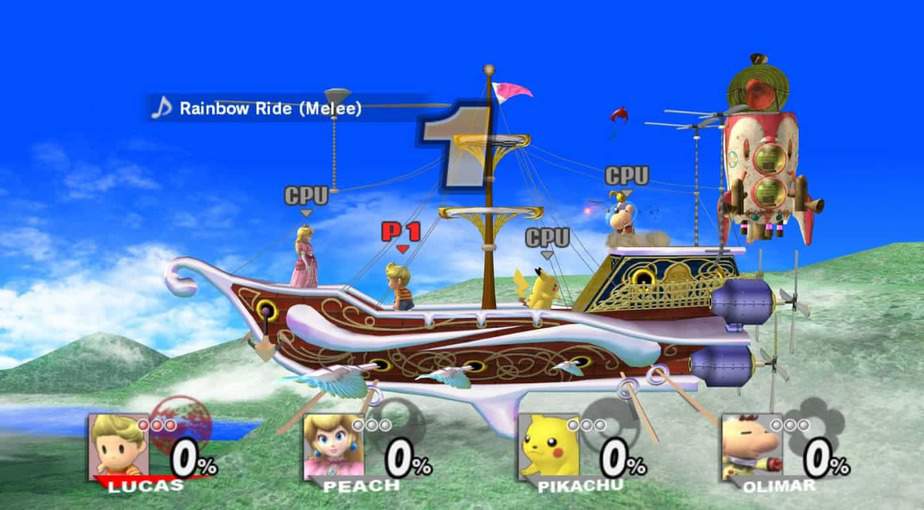 Fighting games make the perfect crowd-pleaser for enjoying with a party of friends or family. And there's no shortage of games in this genre on the family-friendly Wii console. Super Smash Bros. Brawl employs the help of all the usual, beloved Nintendo characters to deliver a memorable party title.
The original Super Smash Bros. featured just 12 characters, upped to 26 on the GameCube sequel, Super Smash Bros. Melee. On the Wii version, Brawl, the roster hits a whopping 35 characters, across 40 different stages. There's no shortage of replayability here, especially when you bring some of your nearest and dearest to the arena.
Punch-Out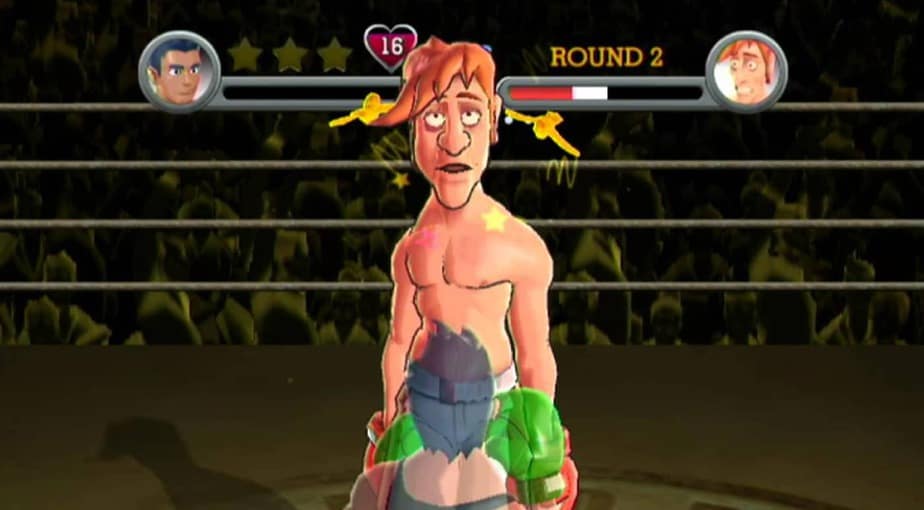 The original Punch-Out was a hit on the NES (Nintendo Entertainment System) back in 1987, generating a huge fan base. But those fans would have to wait years to see another iteration in the series, and it was a port. A different developer remastered the classic for the Wii platform, but focused on everything that made it great.
Each of the 13 characters in the roster has been upgraded visually, while retaining their maniacal personalities. And the original storyline remains, in which you help amateur boxer "Little Mac" reach the upper echelons of his boxing league. So while it's not a new game in the series, it is a solid port of one of the best fighters around.
Tatsunoko vs. Capcom: Ultimate All-Stars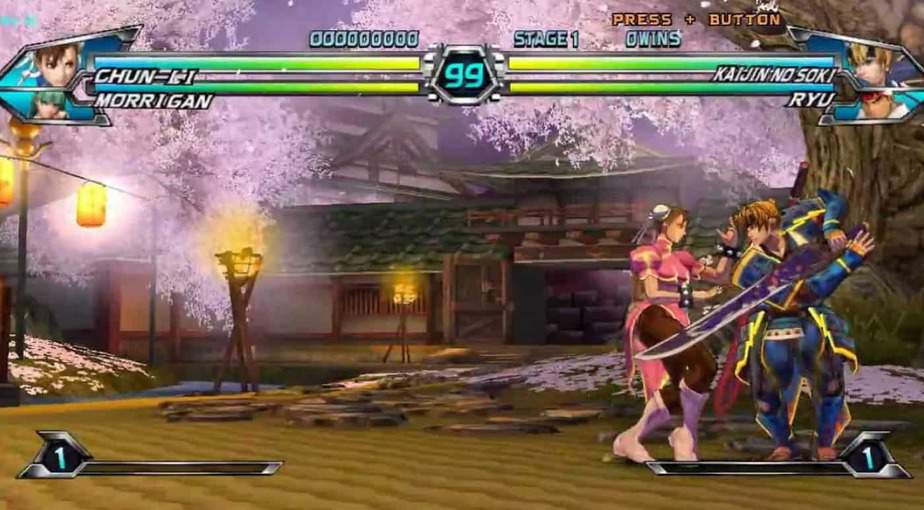 Tatsunoko is one of the best-known anime franchises to come out of Japan — but in the West, it's relatively unknown. That didn't stop Capcom from pairing up their roster of fighters against anime names from the Japanese brand. Though Marvel vs. Capcom is more instantly recognizable to a Western audience, Capcom still saw large success with this game.
Although the names are less familiar than in the aforementioned title, it doesn't matter much. Remember that we're talking about the publisher who brought us the Street Fighter series. This is a game producer that knows how to put together a popular, high-speed fighter fans will love.
Best Wii Horror Shooter Games
Resident Evil 4: Wii Edition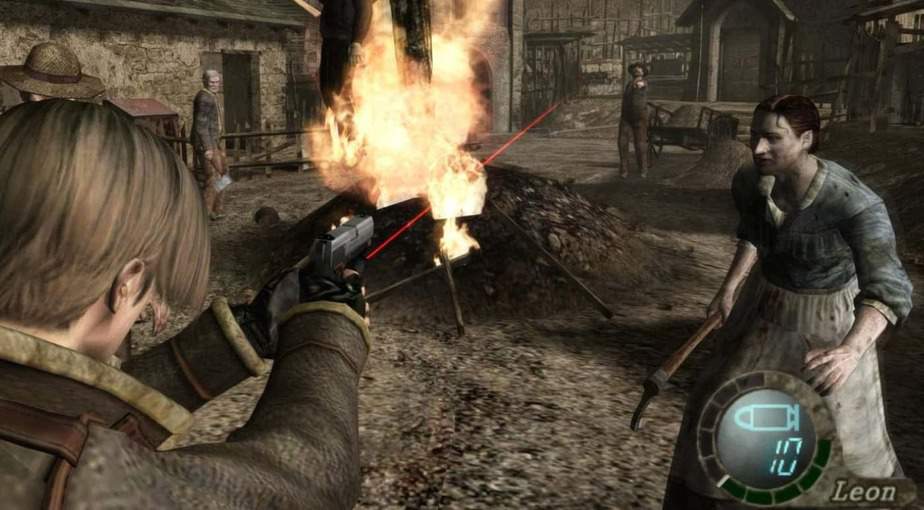 To date, Resident Evil 4 is considered one of the best iterations to grace the horror shooter series. But does the Wii console, with its unique control system, manage to do this series justice? The answer is a resounding "Yes," with a game that feels polished and improved from previous versions.
This is the first Resident Evil title to shrug away the concepts of the games that came before in the series. Gone are the jump scares fans have come to expect, replaced by a better-paced, original storyline. Capcom has struggled to top this game with subsequent outings, and we can't really hold it against them — this title is hard to improve upon.
Dead Space: Extraction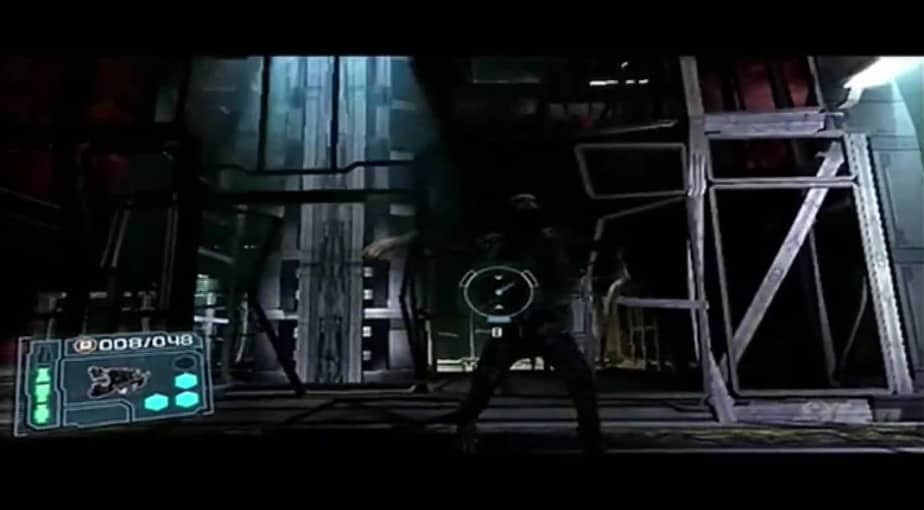 Dead Space: Extraction focuses on the origin story that occurred prior to the events of the first game. For fans of the series, it's an outing that cannot be missed, with opportunity to explore exactly what happened. And thanks to the use of the Wii's light gun, it's a fast-paced shooter that plays out differently than the originals.
The Wii's interaction controls make for an immersive game filled with puzzles to solve and huge variety in weapons. You'll be surprised at just how much of the scenery you can touch, pick up, and interact with. But bear in mind that this isn't a typical Dead Space game, with less jump-scare tactics and greater focus on story.
The House of the Dead: Overkill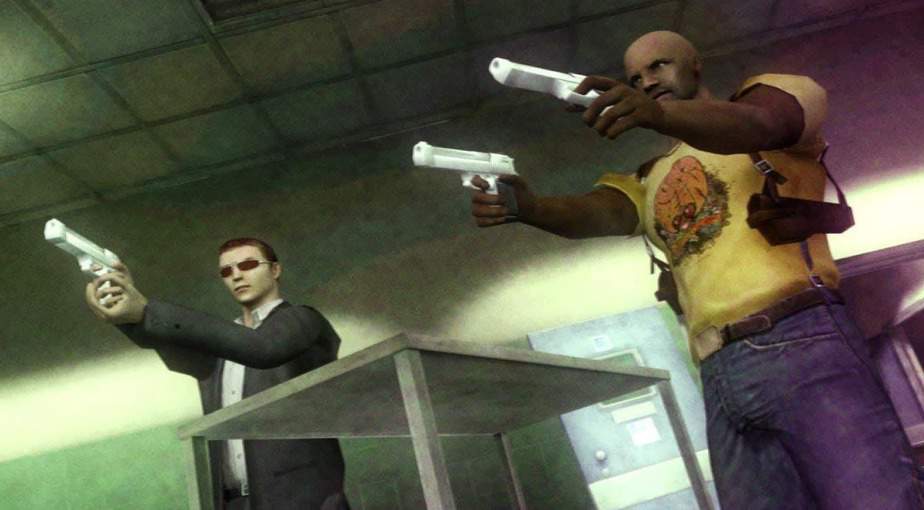 You can't quite compare this game directly to Resident Evil 4 or Dead Space: Extraction, despite sharing a genre. Whereas the other 2 titles are explorative shooters with a strong story, this game is an on-rails shoot-em-up. It's less about telling a story and more about blasting anything that moves as you flit from area to area automatically.
You'll still often find House of the Dead games propping up aging arcades across the country. As a light-gun game, it's a concept that works well when played in short bursts with friends. This is your opportunity to own a classic on an interactive games console in the warmth and comfort of your home.
Best Wii Party Games
Rock Band 3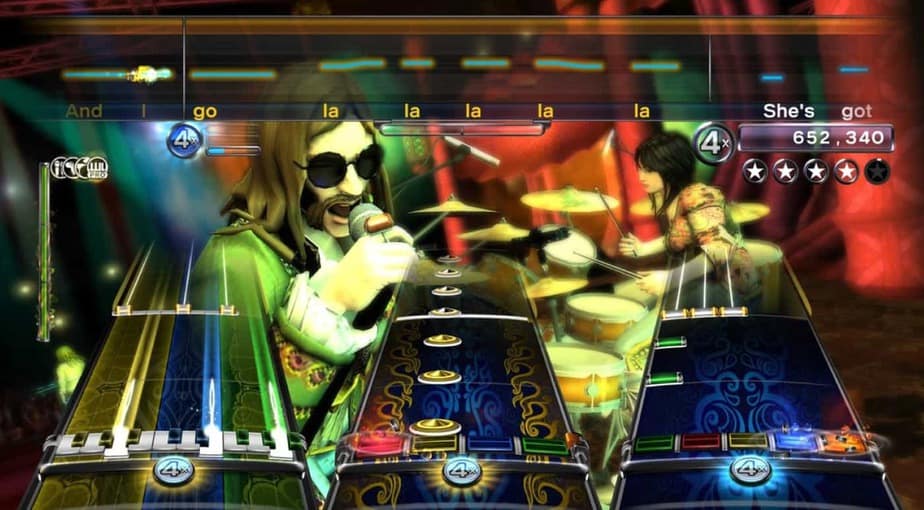 Rock Band 3, like the previous installment, introduces a range of new tracks, which might be enough to justify your purchase of it. But the third iteration of the series added more than just a few new playlists to its roster. In addition to the usual vocals, drums, and guitar, you can now add a keyboard player to your band.
Rock Band 3 also introduced a career mode that sucks you right in. No more strumming through simple setlists — instead, there are heaps of challenges throughout the story. And with new venues, tracks, and outfits to unlock, there's plenty to keep you busy and coming back for another song.
WarioWare: Smooth Moves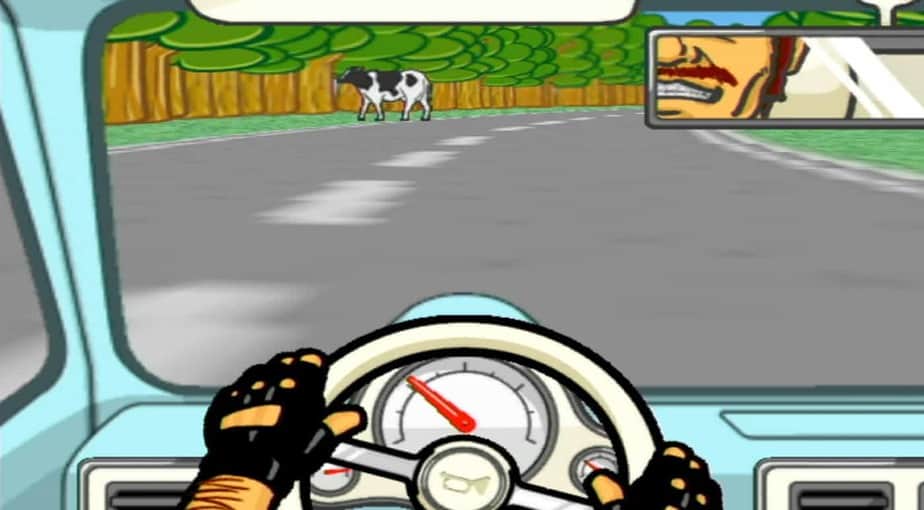 WarioWare's collection of mini-games is well thought-out, with broad variety and gesture controls that are truly responsive. One minute, you're balancing the remote in your hand, and the next you're thrust into a sword fight. Successfully clear the mini-games stages, and you'll be thrown into one of many boss battles.
The WarioWare series didn't start out on the Nintendo Wii, but it feels as if this is where it belongs. The games are straightforward and easy to understand, making them perfect for even non-gamers and newbies. Slap a controller in their hand and watch them struggle with the fine-tuned motion controls required to pass a stage.
Wii Sports Resort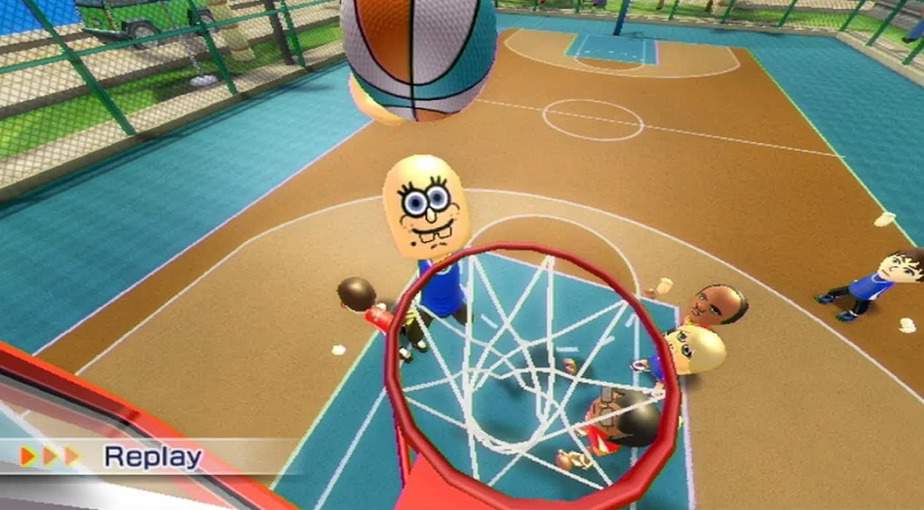 When you pull out the Wii for a game night, chances are you're also going to pull out Wii Sports Resort. One of the staple early titles for the Wii and often bundled together, it was the cornerstone for many gamers' collections. The original Wii Sports brought you 5 sports mini-games, while this title gives you 12 to choose from.
Provided you're using the MotionPlus remote, you'll notice that controls are far tighter on the Resort title than the original. New activities such as golf and table tennis are instantly far better as a result. When you bring together a group of friends with these remotes, that's where this title truly shines.
Best Wii Platform Games
Are Wii games still being made?
The Nintendo Wii was released in 2006 with hardware that was only a little more powerful than the GameCube. For context, the PlayStation 3 was released in November 2006, and was part of the same console development cycle. And yet, at the time of writing, in 2019, there have been recent releases on the Wii.
But these releases have been limited to family-friendly games, like Just Dance and Just Sing, which see annual releases. And it's likely that even games like these won't have much longer to spend on the shelves. Aside from these games, developers have mostly moved away from creating new titles on the aging Wii hardware.
Nintendo — and indeed, most console developers — typically discontinue game development once a newer platform is launched. This allows them to fully utilize the newer machine's power, and discourage people from purchasing the outdated, cheaper system. In 2012, Nintendo launched the Wii U, a successor to the original Wii with some small hardware tweaks.
Do Wii games work on the Nintendo Wii U or Nintendo Switch?
If you're a Wii owner who has upgraded to Wii U or you're considering doing so,  there's good news. All the titles from the original console can be played on the newer version, too. You won't need any additional accessories or plug-in peripherals to make the discs work — the hardware accepts them the same way.
In fact, it's not just older games that can be played on the newer version of the Wii console. If you still have your original Wii remote and other accessories like the Wii Fit, you can use these, too. So if it's a simple upgrade to the latest hardware you want, you'll only need to swap out your console.
Unfortunately, the same can't be said for Nintendo's latest console, the Nintendo Switch, which doesn't have backwards compatibility. So if you have a library of Wii or Wii U games sitting at your disposal, they won't be playable. With the Switch, Nintendo reverted back to using a type of compact games cartridge to maintain a smaller profile.
Are Wii games saved on the disc?
When Nintendo switched its game format from cartridges to discs with the Wii, it changed how game saves were stored. Games cannot re-write to discs to store game save data — they simply read the disc to play the game. However, on older Nintendo consoles that used game cartridges, games could be saved to the cartridge and thus carried around.
Often, these saves required a constant power source to be maintained, such as a battery inside the games cartridge. Instead, the Nintendo Wii saves game data directly to the console, which doesn't require constant power to maintain the saves. Though this doesn't allow you to transport your save data easily, it does offer greater protection against data loss.
If you're regularly heading around to your friend's house to play, then there is another option. You can pick up an SD card that's compatible with the Nintendo Wii console. By saving your game data to this SD card, you can then take it with you and use it on other consoles.
Why are Wii games so expensive?
With most aging consoles, you'll find that games can often cost more than you might have expected. It's all about supply and demand — now that games are no longer being manufactured, there are limited copies available. Price can also fluctuate over time, as original generations of gamers grow older and revisit titles out of nostalgia.
But Nintendo games are known for holding their value well, even after decades have passed since their original release. In some cases, the same applies even after a console has long since been discontinued. So when you're comparing these older games to other systems, you may find that their value has increased, not decreased.
The same can't be said for every Wii title ever made, as some games remain inexpensive to pick up. Take Xenoblade Chronicles for example, which can commonly fetch $50 for a second-hand copy. In most cases, the priciest titles are first-party Nintendo games, which have been manufactured by the company themselves.
To bag yourself a bargain, look for bundle deals on online marketplaces like eBay, or from Amazon sellers. You'll often find that people sell collections of games as a whole when they're looking to offload an old system. Buying Wii games in this way can save you a considerable sum compared to buying titles individually.
What are the best Wii games?
The Wii offered games developers a unique opportunity due to its motion-controlled Wii remotes. We considered the utilization of this hardware as a factor when picking the best Wii games on the market. But it's important to remember that this control scheme wouldn't necessarily suit or make every type of game better.
Everybody has their preferred genre — what's enjoyable for one person isn't necessarily a great game to the next person. Which is why we've identified 27 excellent games across a range of genres to satiate everybody. And we've considered some of the greatest review authorities online to ensure that the consensus is widely agreed upon.  In the end, our title of best Wii game went to Super Mario Galaxy 2.
A couple of games didn't make the cut due to being the only games in their genre to earn a mention. Mario Kart Wii is a platform-defining racing game that should be included as part of any party games night. And Zack & Wiki isn't a first-party title, but it's still a powerful entry into the family-friendly adventure gaming genre.
RAVE Recommends
If you're grabbing yourself a new Wii console, check out our list of other recommendations that will perfectly complement your setup: