Perhaps you've recently picked up the SNES Classic Mini system, allowing you to try a select few popular SNES games for the first time.
Or perhaps you're an ex-SNES player, looking to reconnect with the games you played in your youth. Regardless, we know you'll enjoy our pick for the best SNES game: The Legend of Zelda: A Link to the Past.
Unabbreviated, it's the Super Nintendo Entertainment System, or officially abbreviated, the Super NES. Fans have historically referred to it as the SNES. Call it what you like: This 16-bit console changed the video game world with advanced graphics and audio capabilities compared to competing systems.
The SNES was a well-developed platform, with over 700 games released in North America and even more Japanese exclusives. As a direct competitor to the SEGA Mega Drive, the console did well, outselling the latter system. Its success has resulted in numerous PC emulators being developed so that gamers can relive the classics. 
First released in November of 1990, this system was succeeded by the Nintendo 64 and later the GameCube. (Don't forget to check out our ranking of the 26 Best GameCube Games.) With over a thousand games available, it can be hard to choose the best titles to play — especially given that one of the games on our ranking only sold 5 copies on release.
But fear not: Our list ranks the best games ever made for the SNES. We've gathered data from across the internet to determine the most-loved SNES titles of all time. A careful analysis of the data resulted in a breakdown of the best 26 games published for the platform, which we've detailed below. If you're looking to play a few classics, then simply choose one — or more — from our ranking.
How to play SNES classics
This may seem like an obvious question to answer, but there are different ways to play SNES games today. Sure, you could purchase a secondhand SNES console, but you could also play them on a laptop, PC, or mini-SNES. We'll explain more about each option below, so that you can get started with these games straight away.
First, you've got the Nintendo Classic Mini SNES, which is a miniature version of the original console. It comes pre-loaded with a selection of 21 games, including our best SNES game, A Link to the Past. In fact, the mini console contains a whopping 15 of the top games featured in our ranking.
Then you've got the PC or laptop option, which is achieved by connecting a SNES or SNES Mini system to your computer. Connecting a system to your PC or laptop screen has the added benefit of freeing up the family TV for everybody else.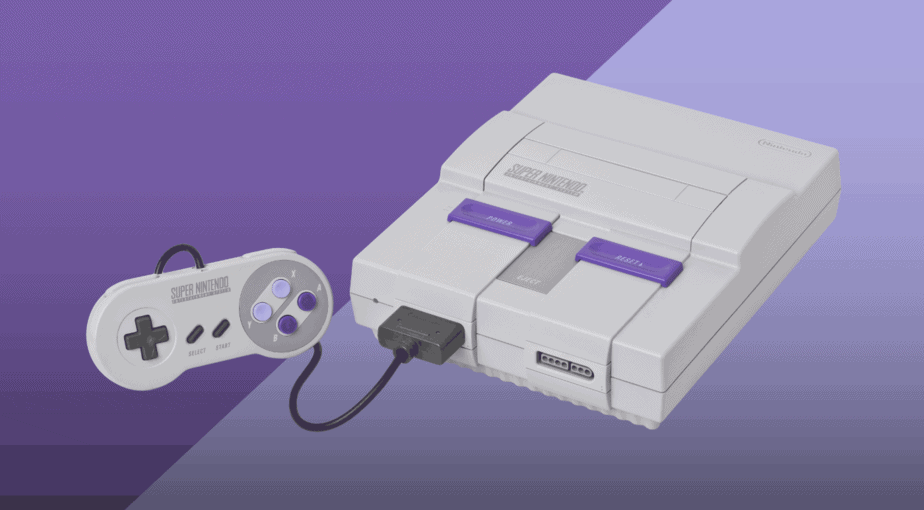 Of course, you could just use the SNES with a television to play the games you want to play. Connecting the system to a screen is done via a Stereo AV cable that uses 3 colored 3.5mm jacks. You won't see any HDMI cables for technology of this age.
Finding a secondhand console
So you've decided to opt for the original console to fully connect with that childhood nostalgia. That's great — but you shouldn't expect to pick up a brand-new system, given that it was discontinued years ago. It would be incredibly rare to locate an unused system, and if you did, you could expect to pay thousands.
But there's nothing wrong with a secondhand system for playing SNES classics, as this system is reliable. Online marketplace websites like eBay can be a good place to start your search for a console. However, you could get lucky and snag a great deal at a flea market or pawn shop.
How much to pay for a game
Put simply, the price you'll pay for a game will be whatever the current owner believes that they can get. You will be exclusively dealing with secondhand sellers who own copies, since no cartridges are still produced. It'll be down to you to bargain with the seller and try to get yourself a reasonable deal.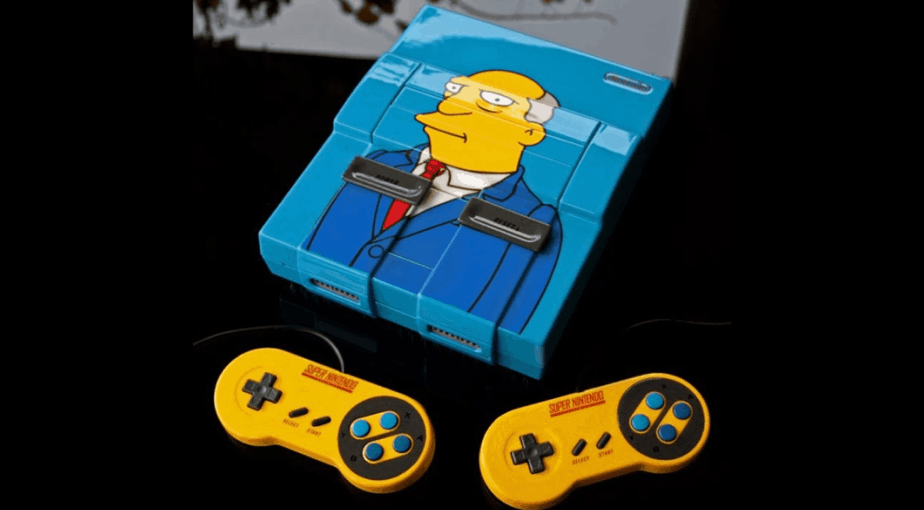 Thankfully, our best SNES game, The Legend of Zelda: A Link to the Past can be picked up for the cost of a modern, new-release console game. It was a highly popular title, and thus there are loads of copies around. Not to mention that it's built into the new SNES Classic Mini system, which has somewhat tanked the price of the game itself.
But then we could look at the popular space shoot-em-up Star Fox, which often hovers at around $150. That said, this game is also a staple of the mini console, so the price could begin to drop again.
Methodology
Gamers have their own genre preferences, so what is a favorite genre for one may not be for another. Each genre also has numerous huge hits, so to name a single winner per genre just wouldn't be fair. To account for all of this, we've gathered a number of the top games from several gaming genres to create our recommendations.
To determine the top 26 games we've listed below, we examined a number of sources. We've taken official rankings from 2 trustworthy user-centric review authorities in the gaming industry. We've also taken into account user reviews and feedback on similar websites to weed out any biased opinions.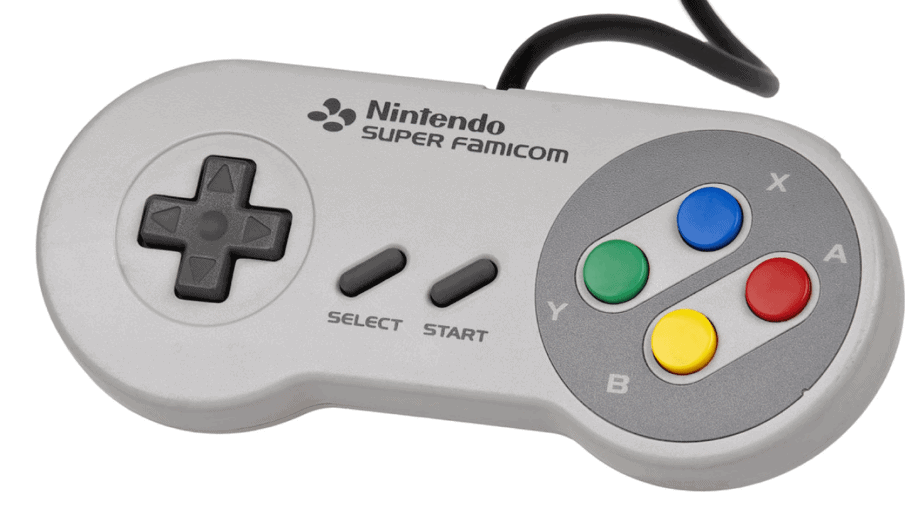 But we've also taken into consideration a number of other factors for good measure. Each title has been judged against these additional criteria:
The

length of the game,

 and thus how much value you get for your money;

The

storyline

, in terms of scale, immersion, and believability;

The

uniqueness

of the product, and whether it's a carbon copy of other games in the genre;

How well

multiplayer

is implemented, if at all, and whether it feels like an afterthought;

The

replay value

of the title, in terms of repeating the story multiple times without boredom;

The

packaging

, including box art, plus any accessories like game maps or figurines.
Quick Navigation
Best SNES Action Adventure Games
Best SNES Fantasy Games
Best SNES Fighting Games
Street Fighter 2: Turbo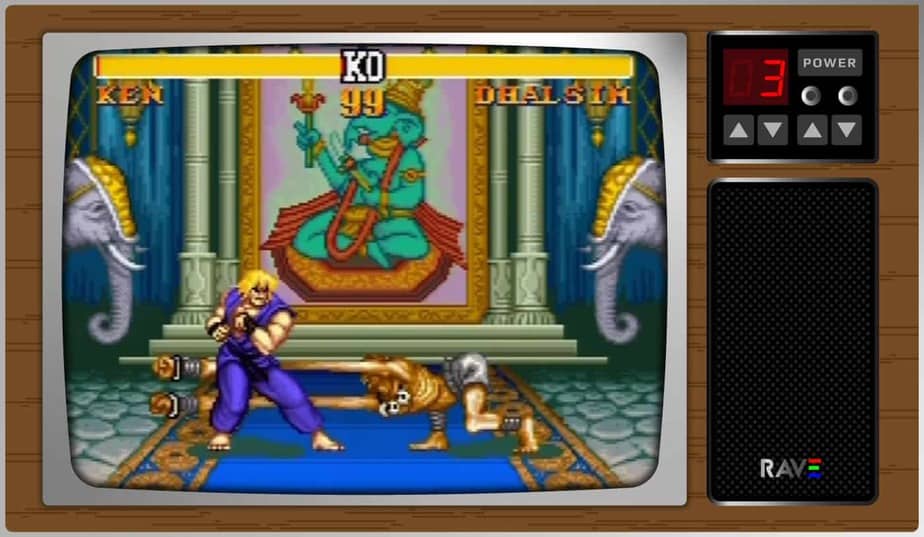 Street Fighter 2 was appended with Turbo, which we suspect means the original was released in a rush. The initial release only featured 8 fighters, plus limited speed and basic functionality. Those points aside, it was still a solid and enjoyable fighter that made history in arcades.
With the addition and development of Turbo, the game gained an additional 4 beefy fighters. The matches played faster and the array of moves was fleshed out, making for more entertaining gameplay. This game was the foundation on which a series was built, and it's still going strong.
Teenage Mutant Ninja Turtles IV: Turtles in Time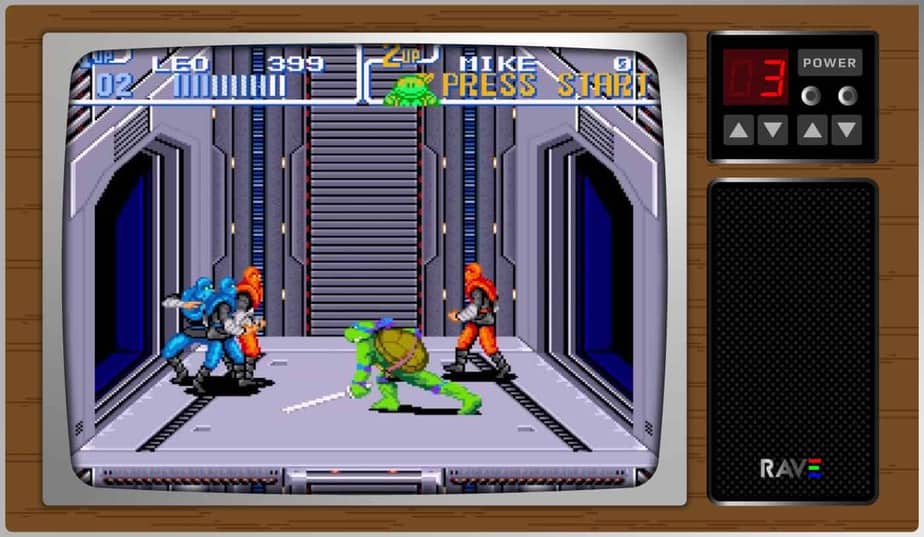 A popular fixture in arcades throughout 1991, Turtles in Time was launched on the console the following year. As you might expect, you can play as any one of the 4 heroes to kick butt across numerous stages. The twist is that you'll also travel through time while you play through the story mode.
The already much-loved arcade game was improved upon with the console version, making it the best TMNT game ever released at home. As a TMNT game, it was a clear winner with the younger members of the family. But it was also a solid title for any grown-up fighter fan looking for a new challenge.
Mortal Kombat II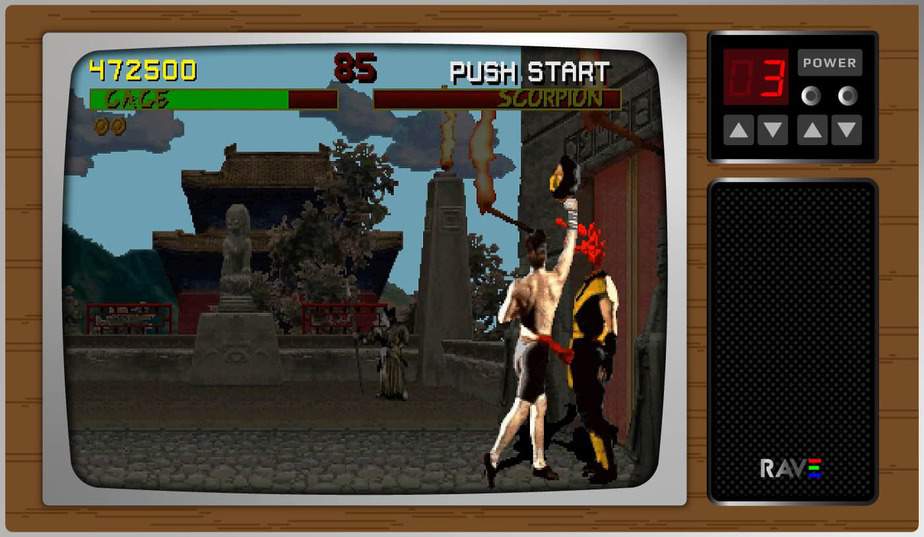 Creating a sequel to the first Mortal Kombat game was an obvious choice, given the massive success of the original. Some visual tweaks made it into the second game in the series, with options to toggle blood and other features — though you'll have to be forgiving of the incredibly basic and downright awful menu screens.
New additions included extra finishing moves, plus environments and hazards for taking down opponents in unique ways. This game helped define the signature finishes for which the series is now well-known. Any fan looking to explore the origins of the series should give this game a try.
Best SNES Platformer Games
Best SNES RPG Games
Super Mario RPG: Legend of the Seven Stars
For fans of Final Fantasy and Mario games alike, this is the perfect combination of both genres. Squaresoft, the company behind the Final Fantasy series and Chrono Trigger, placed Mario into his own fantasy adventure game. Exploration takes place on the vast world map, while combat is handled via familiar turn-based mechanics.
All other facets of a true RPG from this developer are present, including item upgrades and a well thought-out storyline. Though the story has been done before, in which you rescue a princess, the RPG delivery puts a new twist on things. The result is an adventure that will provide die-hard Mario fans with a new way to explore the Mario world.
Earthbound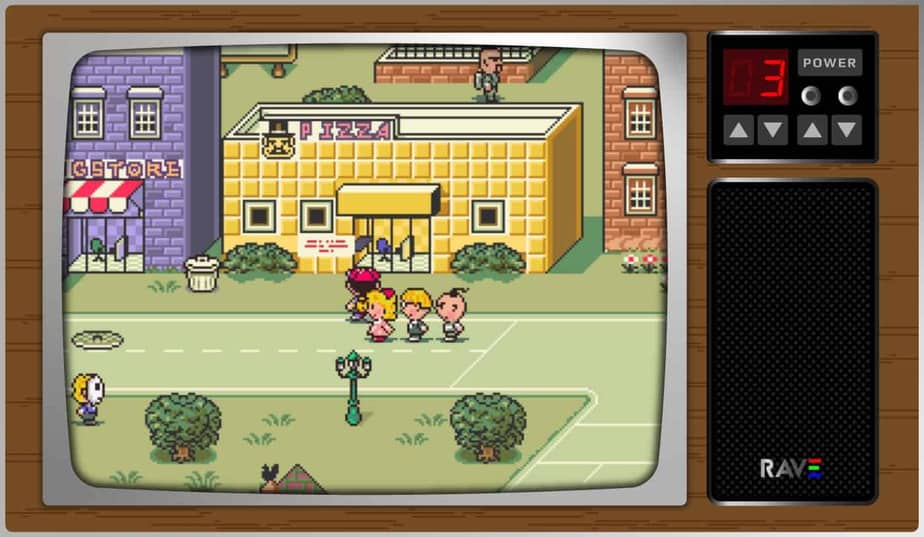 Earthbound makes for the perfect experience for any nostalgic gamer who is revisiting the SNES platform in their adult years. The game entered the market at a time when the genre was saturated with other award-winning RPG series. It's in the implementation detail that this game shines, as it's chock-full of parodies that mock other RPGs.
Players will enjoy the references to sixties culture and memorable moments in RPG gaming history. This is pulled off flawlessly thanks to the work of an incredible translation team that managed to avoid shoddy English. All this is backed by another side to the game, which focuses on a serious story following 2 best friends.
Shadowrun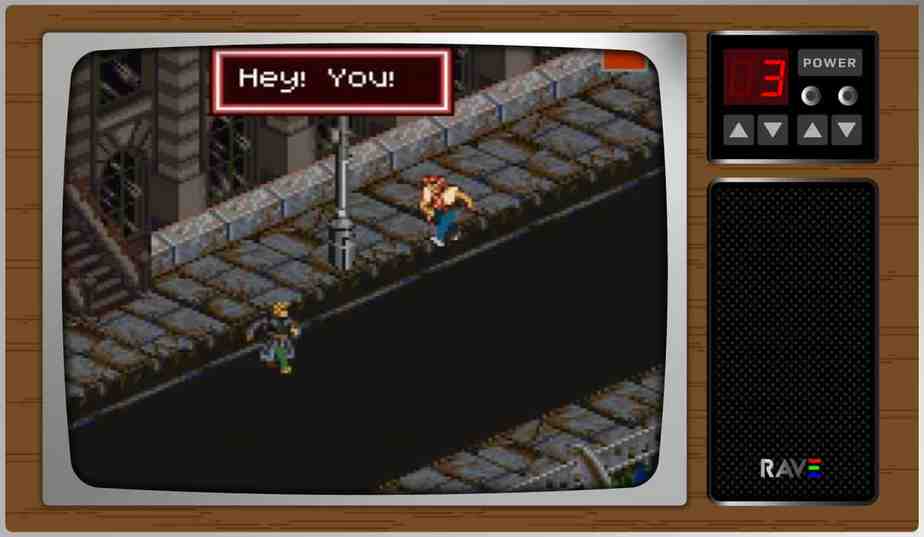 Gamespot user score: 87/100
You may be surprised that this game even made our ranking at all, given the abysmal sales initially achieved. On release, Shadowrun shifted a total of just 5 copies, but has since gained a cult following around the world. It's earned numerous awards and was named 8th in a 1996 poll of the top 50 RPG games available.
This is a cyberpunk title, with a story that breaks away from overdone tropes associated with the RPG genre. The game features varied backdrops, interesting character dialogue, and a deep progression system throughout. Though nineties gamers may have missed out on a classic, the recent accolades should spur you to try this out.
Best SNES Shoot-em-up Games
Star Fox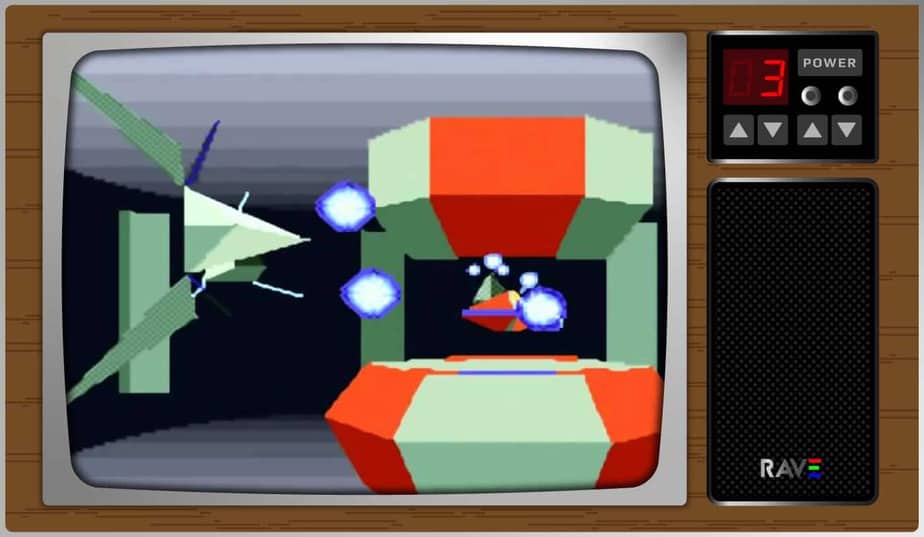 GameSpot user score: 85/100
Joining the ranks of other SNES shoot-em-ups is another space simulator in which you control a fighter pilot. Positioned behind your ship, you steer a spacecraft through colorful, hostile worlds performing projectile-dodging maneuvers. Star Fox wouldn't win any awards these days for its visuals, and even in the nineties they were quite basic.
But this is a game that proves graphics aren't everything, with an immersive soundtrack and epic boss battles. And it's a title that still commands one of the larger price tags. With its popularity and success, it's no wonder that this game was turned into a meme among the gaming community.
Contra III: The Alien Wars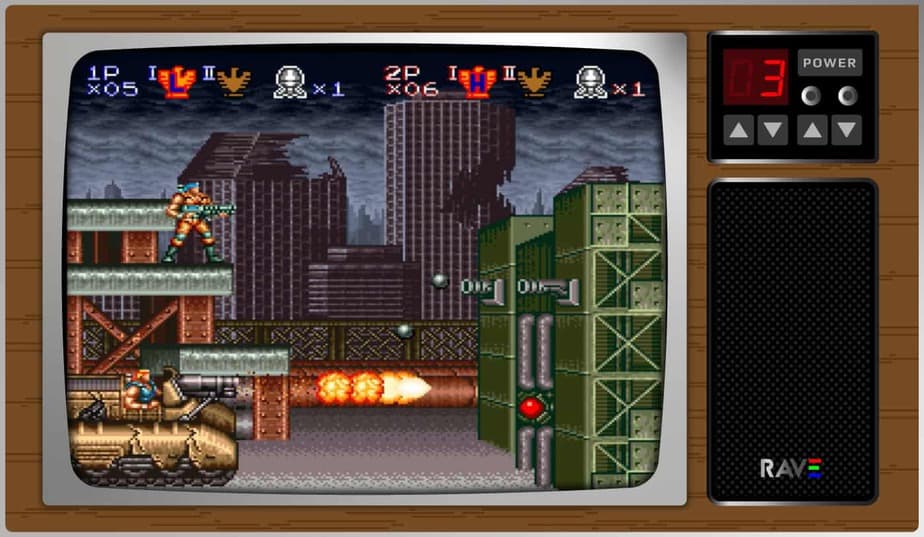 We're living in a world where games frequently have their worth measured by the length of the single-player campaign. In that regard, Contra III might get some flak due to a campaign that can be annihilated in just one hour. Thankfully, it's no detriment to the quality of the game, which remains one of the better 2D shooter adventures around.
The Contra series is known for an infuriating level of difficulty, which you may find refreshing if you like a challenge. Death is permanent, and Nintendo even removed the classic Konami Code cheat that gives infinite lives. The level design is cleverly unique and offers some innovative mechanics that were well ahead of their time.
Axelay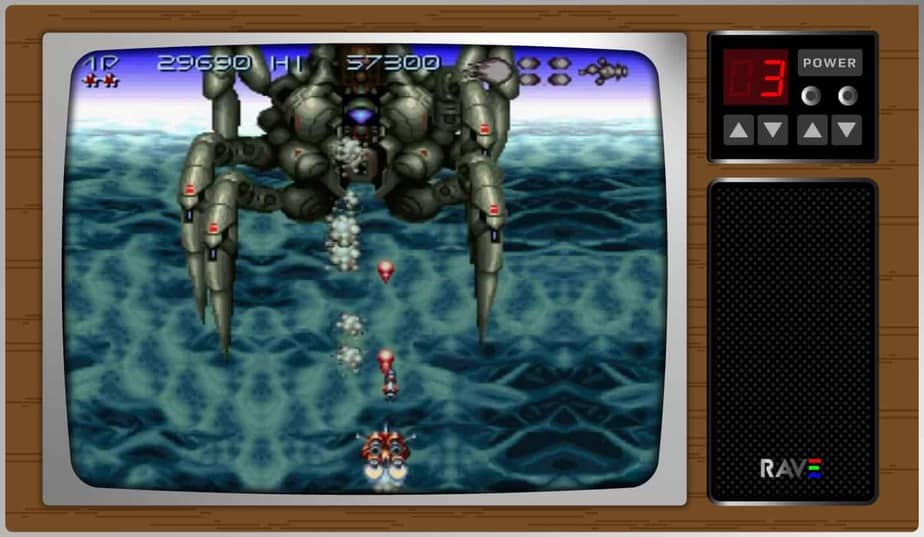 In an era where space battles were popularized by Hollywood blockbusters, numerous space-based shoot-em-ups rose to the top of the charts. One of these was Axelay, which combined vertical and horizontal ship combat in hostile alien worlds. Much like Super Ghouls 'n' Ghosts, this game was known for being particularly difficult in later stages.
Aside from some Mode-7 graphics flaws, the game was otherwise faultless in the way of visuals. The impressive array of weapons were implemented well, and the boss battles were both complex and entertaining. In the era of space shoot-em-ups prior to modern 3D visuals, Axelay certainly commanded a great deal of respect and attention.
Best SNES Sports / Racing Games
Super Mario Kart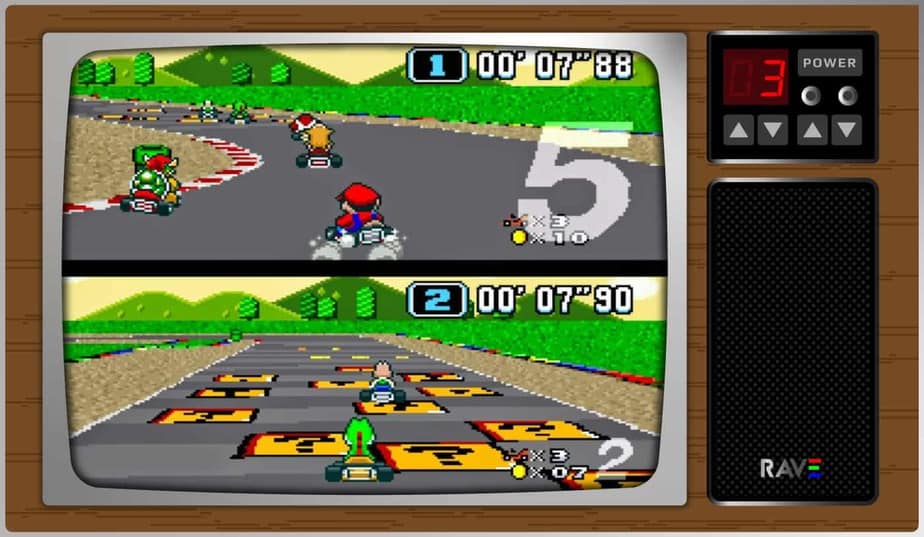 It was only after Nintendo attempted to make a multiplayer version of F-Zero that Super Mario Kart was born. Deciding to add the slapstick cast of Mario's world to karts racing around a track was genius. The level design is basic, but you don't even notice due to the warm familiarity of your surroundings.
If you ask anyone to name a Nintendo game, chances are they'd say Super Mario Kart. It's the series that all other kart racers aspire to be, but that few can claim to have matched. It's no surprise that the title continues to be an integral part of any party games night.
Kirby's Dream Course
At its core, this is a golf game, though with far more character and color than you'd expect. Kirby makes for an interesting character that can be put to numerous uses in games like these. Previously featuring as a pinball, Kirby is now the golf ball, who's smacked into familiar enemies around a course.
It's an odd game, as it's not quite a golf game, yet not quite a Kirby game. But the comedic gameplay makes for a fun title that any die-hard Nintendo fans will enjoy. It's also a prime candidate for family game night.
F-Zero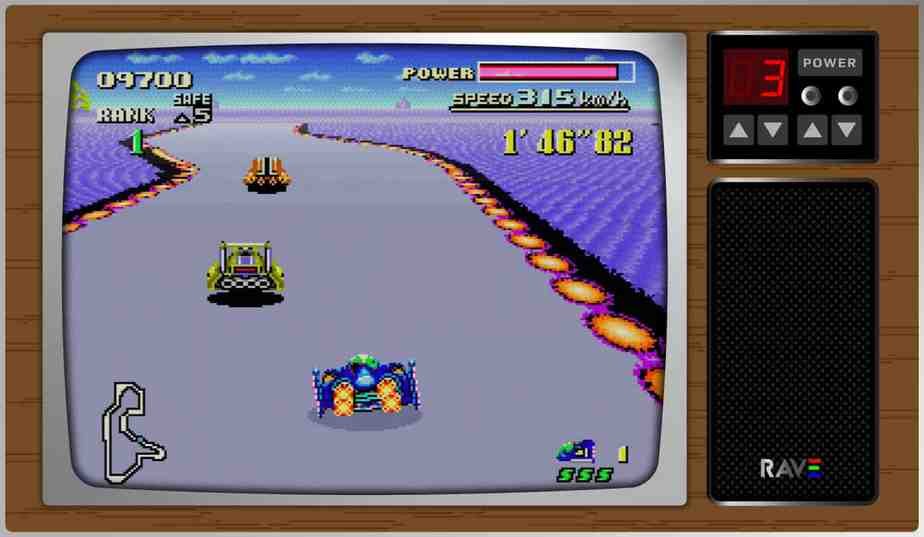 The PlayStation zero-gravity racer WipeOut is revered by Sony fans and recently earned itself a remaster for PS4. But before WipeOut, F-Zero defined the relatively uncompetitive zero-gravity racing genre.
Players race hovercraft around suspended tracks, trying not to slip off the edge of the course. The fast-paced action is backed by some impressive audio and visuals for the era. Though it lacks multiplayer, this is a game that ruled the single-player arena when the SNES was in production.
Why are SNES games so hard?
Much like the price of SNES games, difficulty varies greatly from one game title to another. It's exactly the same with modern games, though many old titles do seem trickier. There are some valid reasons that this could be the case.
Older games weren't always about immersive, passionate stories that we so dearly want in modern games. Back in the day, games were something you hit time and time again, improving your skill as you went on. Being the best and perfecting a level was often the name of the game more than elaborate storytelling.
Controllers have also improved over the years, offering more responsive controls. In older games, you're expected to dodge projectiles and enemies on rails, using a less responsive device. Analog sticks were not included on controllers, leaving D-pad controls to do the job.
Why are SNES games so expensive?
Like anything, it depends on what you're comparing the item to, and especially which game you're looking at. The price of SNES games varies wildly from one title to another, depending on a number of factors. Take our ranking, for example. Titles on this list vary from less than $10 to around $150 or even higher.
This variation can be caused by the success of the game when it was first released. Look at Shadowrun: It initially sold just 5 copies when it was launched. This directly results in less copies in circulation, as production ceased decades ago — so there are fewer copies available for you to buy. 
This factor can be compounded by the cult status or general popularity of a game. If a game becomes highly collectible for any reason, then you're going to be up against other gamers to get a copy.
Broadly speaking, the popularity of any given game ebbs and flows over time, becoming cheaper and then more expensive. Just look at the SNES Mini Classic, which contains many of our top games. This console likely reduced the price of games that were included on the re-released system.
Does the SNES need a memory card?
The GameCube, also produced by Nintendo, used memory cards to store saved game states. However, the SNES works differently, with each game having built-in memory stored on the game cartridge. This is powered by a battery that is also built into the cartridge.
Unfortunately, this also means that the battery stored inside can fail after around a decade, meaning some older cartridges could die. However, don't despair — the battery can be replaced with a new unit, allowing you to save once more. It's best to locate a professional to carry out this work, though bear in mind they could be hard to find.
The good news is that the SNES Classic Mini has benefited from modern improvements in memory size and management. This smaller system has 512MB flash storage built-in, and game saves don't take up a great deal of memory. Just remember that you may not get full use of all this memory, as some is unusable.
Can I play SNES games on my laptop?
You can play SNES games on your laptop, if you use the proper connectors to hook everything up. The type of cables needed will depend on what type of console you're connecting to your computer. If it's an original console, it'll be the VGA cable, but the SNES Classic Mini has HDMI ports.
You may see discussion online about a computer program called an emulator. But it's worth bearing in mind the legal status of using an emulator to play video games. The emulator software isn't illegal, but downloading the ROM files to play the actual games is against the law.
What are the best SNES games?
How do you choose the best game for the SNES when there were literally hundreds made for the platform? Including the region-specific exclusives, well over 1,000 games were released before the console was discontinued. Some titles are worth hundreds of dollars nowadays, so you don't want to buy a dud.
You can rest assured that we've picked our top SNES games based on broad, unbiased reviews. Since we've aggregated reviews from numerous sources, we've eliminated any website or user bias that may exist. The games most frequently mentioned on lists of the best SNES games have come out on top.
Based on this technique, our best SNES game is The Legend of Zelda: A Link to the Past. You'll struggle to find a ranking of the top SNES or GameCube games that doesn't feature at least one Zelda title. 
That said, we appreciate that this particular type of game might not be for everyone, so there are alternatives. RPG Chrono Trigger is one of the best SNES RPG games of all time, scoring 10/10 and 94/100 at IGN and MobyGames respectively. But be prepared to fork out a fair few dollars for this cartridge, even if you're buying secondhand.
RAVE Recommends
Honestly, we could go on about SNES games and easily double the number ranked on this list. Instead, we've gathered a list of other useful items that complement your new SNES console or gaming setup perfectly: