Hundreds of games were created for the GameCube between 2001 and 2007, though only a select group attained cult status.
In this ranking, we've hand-picked the best of the best — including our number one winner for the best GameCube game: Super Smash Bros. Melee.
Released in late 2001, the GameCube enjoyed a huge amount of popularity among gamers of all ages. Now far beyond the end of its active development lifespan, there stands around 600-700 total games available for the system. However, despite being an old console, like most other systems, the GameCube is still a collectible and wildly popular among nostalgic gamers.
The collection of games available is clearly huge, as no more are being developed, but how do you choose which to play? Among these games are some gems that stand out from the rest, and reviewers are generally in agreement with which those are. Our selection of the best GameCube games is based on real reviews from customers and official gaming magazines and websites.
We scoured the internet to find the best-rated GameCube hits created during the console's heyday. Based on this, we've provided a full breakdown of the best 26 GameCube games, divided into distinct categories, like Sports and Fighting. This should give you everything you need to find a true work of art within your favorite gaming genre.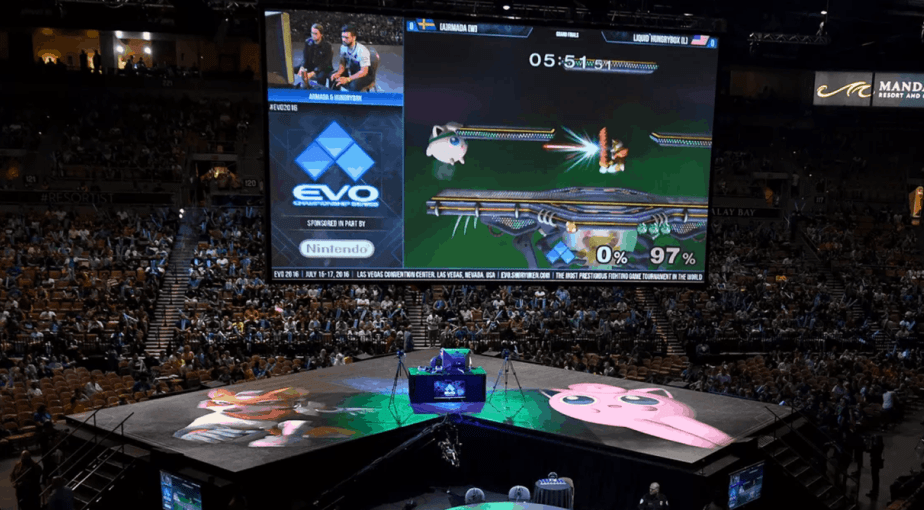 The GameCube was first released in 2002 by Nintendo, alongside the PlayStation 2 and original Xbox. It was the successor to the popular N64 and thus featured many sequels directly related to games from the N64. Though some critics judged the design and roster of launch games, the console has achieved cult status among some nostalgic gamers.
Where to buy GameCube games
In past years, collecting rare games was harder than it is now as we didn't have the internet. Nowadays, you can easily find most titles up for sale on auction or marketplace websites. They won't always be the cheapest units available, but sometimes you pay for convenience.
Often, your best chance of obtaining a cheap haul of games can be at a yard sale. You may luck out with a parent clearing out their child's old room or a loft. Just be ready to battle with other bargain hunters, as this is a known tactic among the collector community.
Alternatively, you might strike it lucky in a secondhand electronics store or pawn shop. The most valuable games will be those that are brand-new or still in good condition, even if used. Where the game still has its original box and manual, it will usually be worth more.
What you can expect to pay
The amount you'll pay for a game varies wildly, and we've covered some of the reasons why in our FAQ. You can pick up some of the cheapest and least popular games for less than the price of a coffee. However, to snag yourself a rare game, including some on our list, you'll be forking out more.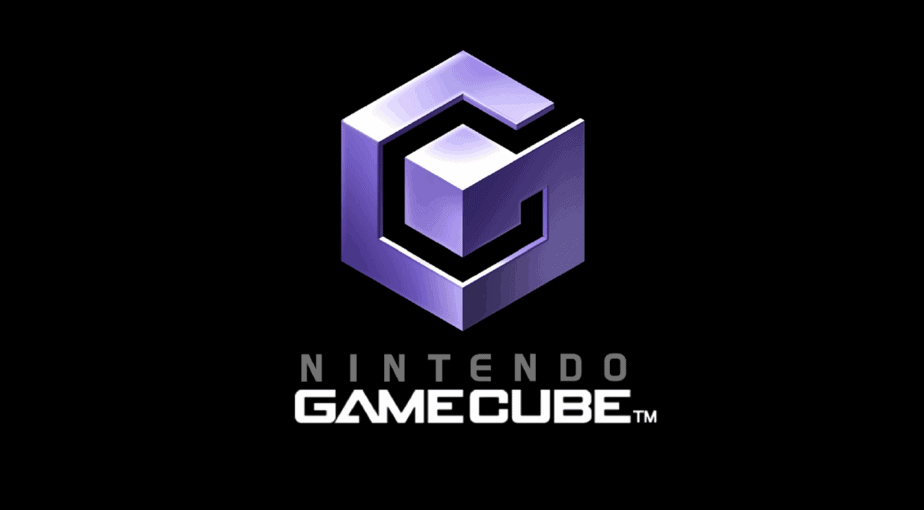 Take Fire Emblem: Path of Radiance as an example, which is a highly popular RPG and strategy game. At the time of writing, this game can fetch around $100 as a secondhand copy, or up to $300 new. Though released to mixed reviews originally, this game is now popular among collectors.
However, for our all-time best GameCube game, the manic Super Smash Bros. Melee, you may get lucky. You could find a used copy for as little as $60, or only $150 if you manage to find a new unit. That's easily a cheaper option than the cost of hosting an extravagant night with a party of friends.
Surprisingly, one of the most expensive GameCube games is a college basketball title called NCAA College Basketball 2k3. A used copy could cost around $100, but if you're lucky enough to find a new copy, don't let go! Some sellers online have seen bidding activity around the $500 – $1,000 mark.
What you'll need to get started
The GameCube console itself won't set you back a lot, with used consoles costing typically less than a fifth of modern systems. They should come bundled with their original power cables, and hopefully you'll get the controller, too. If a memory card isn't included, make sure to pick one up, unless you're sticking with multiplayer.
The power cable is self-explanatory, but for younger gamers, you might be surprised by the lack of a HDMI. As with most older systems, the GameCube doesn't have an HDMI. It uses an AV cable instead. Don't be alarmed: The connectors are color-coded, so you should easily work out the placement in your console.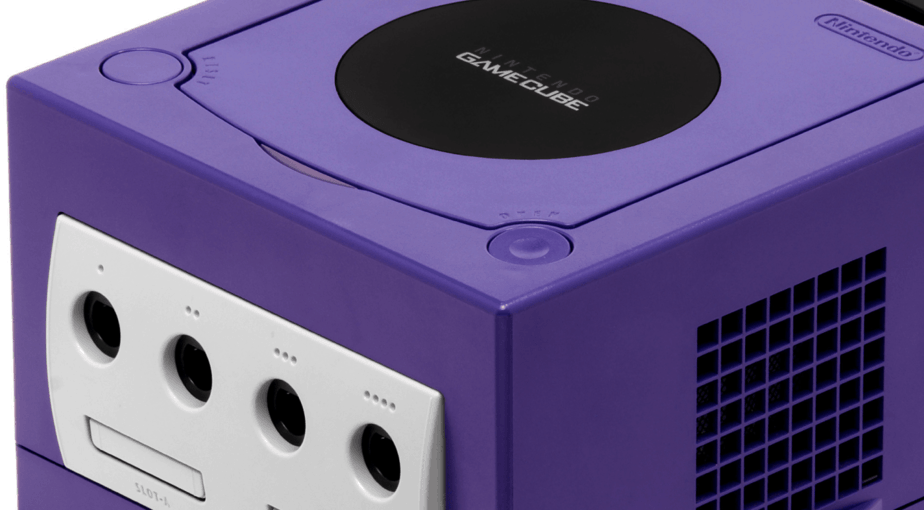 Once you're up and running, there's nothing more to it. Unlike newer consoles that require you to create a sign-in, the GameCube is plug and play. Simply put your discs into the flip-open lid on top of the console and close it securely to get started.
Methodology
Reviewing a video game is very different to reviewing an everyday product, such as a laptop or a television set. The pros and cons we look at are less tangible than you might get with something like a laptop or television. So we rely on the tried and tested opinions of real gamers from across the internet to determine our ranking.
Our selection of the best 26 GameCube games comes from an aggregation of reviews from many different resources. Those sources include websites such as Amazon, as well as official review websites like MetaCritic and IGN. This brings you a finalized list that's derived from trusted authorities in gaming, as well as real gamers like you.
Finally, we add a touch of subjectivity to the mix, considering other factors such as those listed out below. This helps further refine the best GameCube games, ensuring that you get an entertaining game that you can replay time and again.
The

number of hours of gameplay

you can expect to get from a play-through;

The

single player story

, in terms of depth, characterization and enjoyment factor;

The

multiplayer

options, if they're something that is offered, and what they are;

The

replay factor

in terms of how much replayability you can get from the game;

The

originality

of the idea, and whether it uses fresh content or recycles tired ideas;

Any

extras or accessories

boxed with the CD, as was popular in past decades.
Quick Navigation
Best GameCube Action Games
Best GameCube Adventure Games
Best GameCube RPG / Strategy Games
Pikmin 2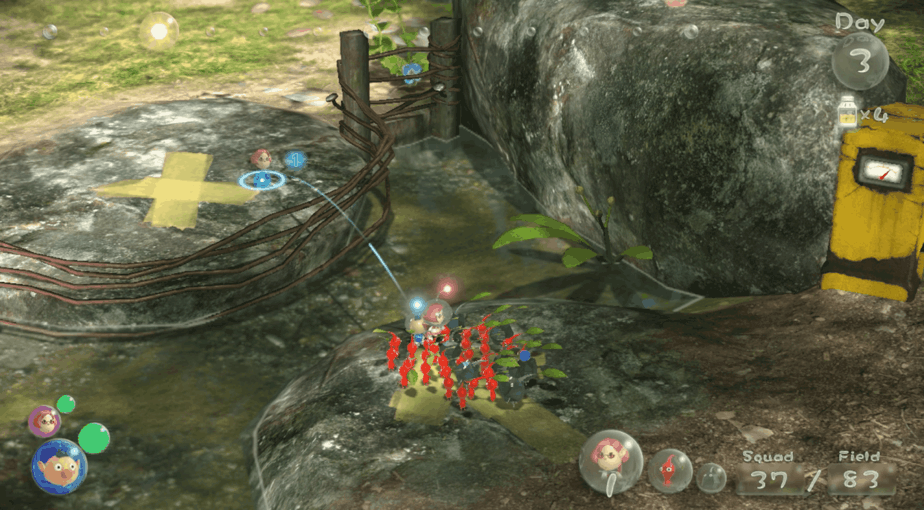 Nintendo's 2001 Pikmin game was a uniquely charming game with elements of RPG and dungeon-crawling. The same can be said about Pikmin 2, except that Nintendo have addressed the few negatives that could be stated. As a result, Pikmin 2 is an enjoyable sequel that builds successfully on its predecessor.
A substantially longer single-player story awaits, as do numerous gameplay mechanic improvements that deliver a better experience. There are new characters and a new cave-exploring system, plus the story is no less interesting than the original. Though the game can be disturbing at times, this is all part of the series' charm.
Paper Mario: The Thousand-Year Door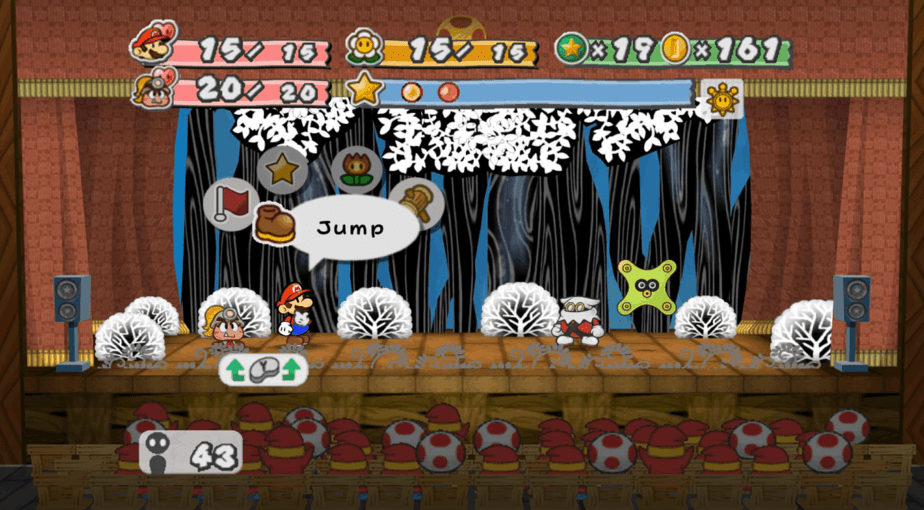 Much like Mario Kart: Double Dash, Paper Mario 2 doesn't introduce a great deal of originality compared to its predecessor. If you've played the original, you'll be instantly familiar with the way the game works. The main change here is in the enthralling story that kids will love, and that adults will find humorous.
The charm in the Paper Mario games is in the special skills that Mario is afforded by being made of paper. These include rolling into a tube or turning sideways to fit into small gaps. It's gameplay moments like these that will make this an instant hit and new experience to anyone who loves Mario.
Fire Emblem: Path of Radiance
If you've ever played a game with turn-based combat like Final Fantasy, then you'll feel instantly at home with Fire Emblem. Ported from the GameBoy Advance to the GameCube, it combines RPG elements with turn-based battles and an immersive story. Some of the personality is lost in the 3D port, but the gameplay elements that make it enjoyable are retained.
Combat takes place using a roster made up of individual units, all of whom can perish. So unlike games like the similar Advance Wars series, your choices will have wider implications and consequences. For a game with slow-paced battles, you'll be pleasantly surprised at how easily this title sucks you in.
Best GameCube Sports Games
Best GameCube Party Games
F-Zero GX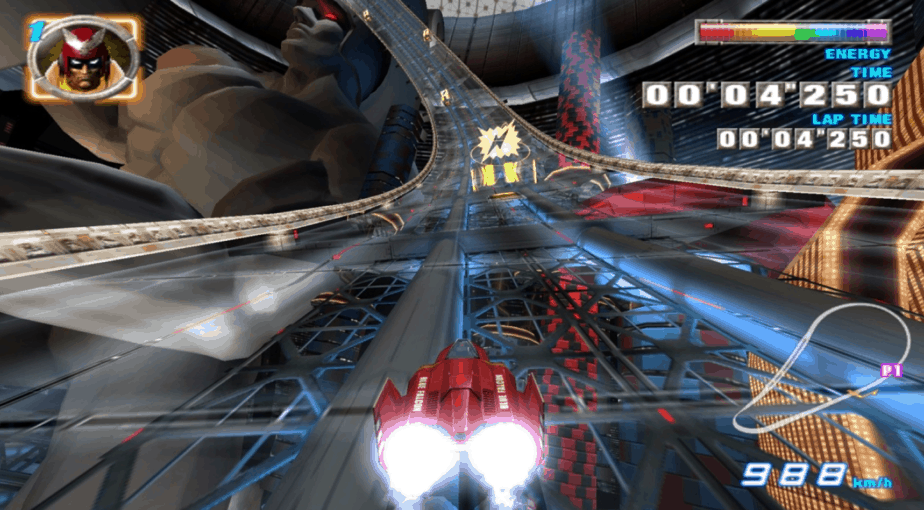 F-Zero GX isn't your typical racer, subbing out road-based tracks for floating courses with hovercraft. It's an unforgiving title that can't be mastered by newbies in just a few short races. In a world where instant gratification exists in the form of microtransactions, this retro game will require skill and time to perfect.
This is a game that demands speed, track memorization and agility, as well as quick reflexes to best. As such, it may not be the best  choice for a casual games night with the family. However, it's certainly a visually impressive title and one that will suit any group of friends looking for a fresh challenge.
Super Monkey Ball 2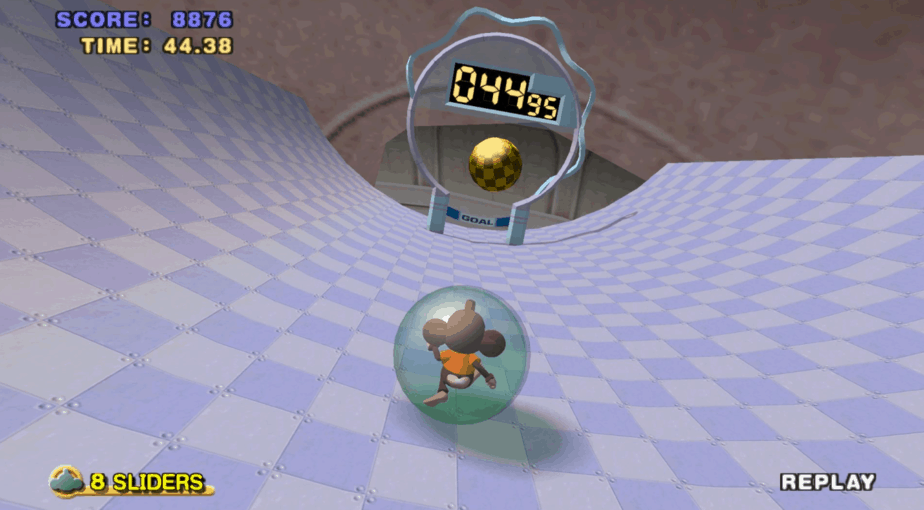 If you've ever played the classic Marble Madness game, then you'll feel right at home with Super Monkey Ball 2. As a party game, the concept works wonderfully, and at the time it provided multiplayer fun unmatched by many other games. That said, to this day the game still brings a touch of manic chaos to any gathering of family or friends.
The second iteration in the series builds on popular gameplay mechanics with several new options that improve the game's lifespan. Firstly, there are fresh mini-games added to the multiplayer mode, breathing new life into the party classic. Secondly, SEGA brought an overwhelming array of single-player levels, allowing you to practice your skills so you can crush your competitors.
Mario Kart: Double Dash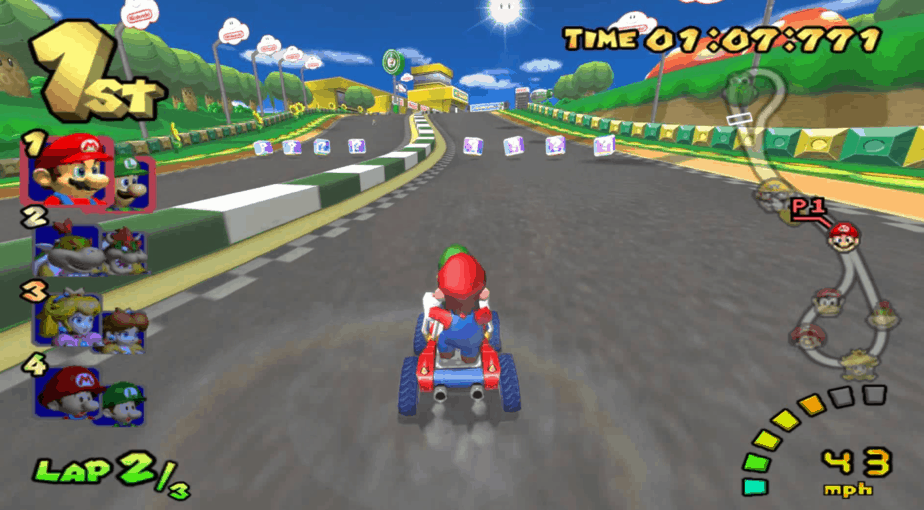 Mario Kart: Double Dash is an excellent game at its core — provided you don't compare it to the preceding two titles. It's a shinier, more polished iteration to the much-loved series, but one that could use more depth of gameplay. Still, that doesn't stop it from being a fondly remembered classic and a staple of many party game nights.
The key difference here is in the title: "double dash." In this game, share your race kart between not one racer character, but two, deciding which combination of racers offers you the best advantage. The only complaint here is that Nintendo didn't take any opportunity to offer more complex or interesting track layouts.
Best GameCube Horror Games
Resident Evil 4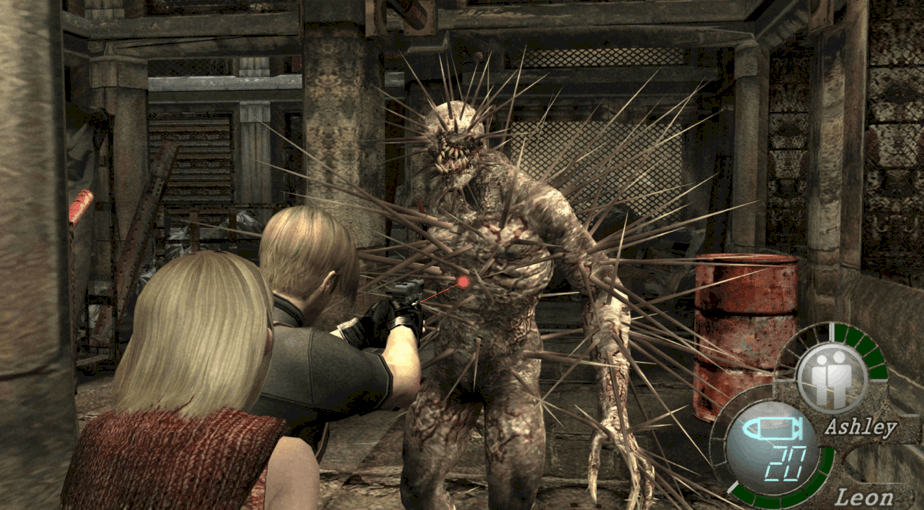 Resident Evil games are typically either huge successes or miss the mark in the eyes of horror genre gamers. According to online reviews and ratings from official websites, Resident Evil 4 was up there with the best games in the series. To this day, it remains as one of the bars against which new Resident Evil games are compared and judged.
In addition to a new over-the-shoulder viewpoint, the game introduced other new game mechanics that were popular with gamers. These included a new action system, new and unusual enemies, a revamped saving mechanism, and in-game cinematics. The result was a game that attained flawless scores across the board, including 9.8 on IGN and 96 on MetaCritic.
Eternal Darkness: Sanity's Requiem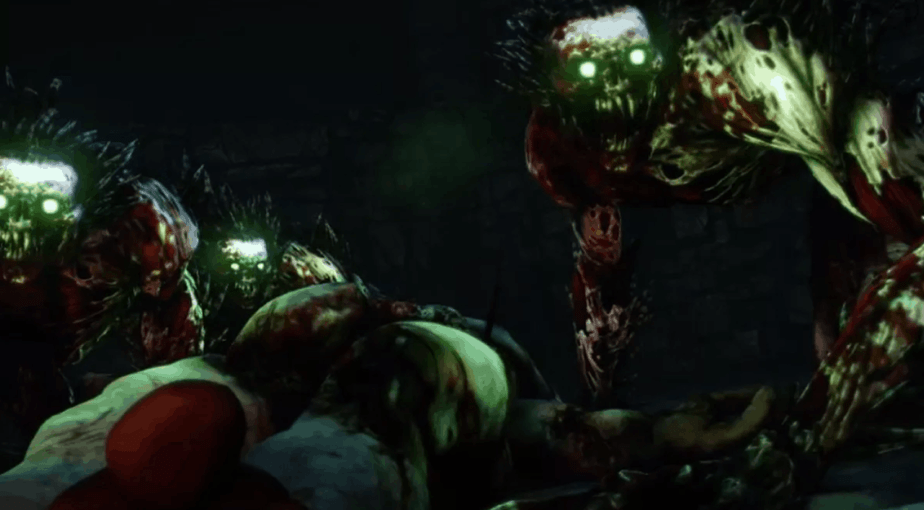 This is essentially a horror title masquerading as a puzzle-solving game, which may come as a surprise to the unprepared. Some reputable review sources have called it "one of the greatest titles [they've] ever played." Though Eternal Darkness is nothing like the genre-defining Resident Evil series, it is deep and complex in its own unique way.
Not for the uncommitted, this game will demand a great deal of time from anybody setting out for full completion. Investigate a brutal murder within an atmospheric mansion and uncover the clues needed to solve the mystery. However, in a unique twist, the investigation and story itself spans the course of time across 20 different centuries.
Resident Evil Zero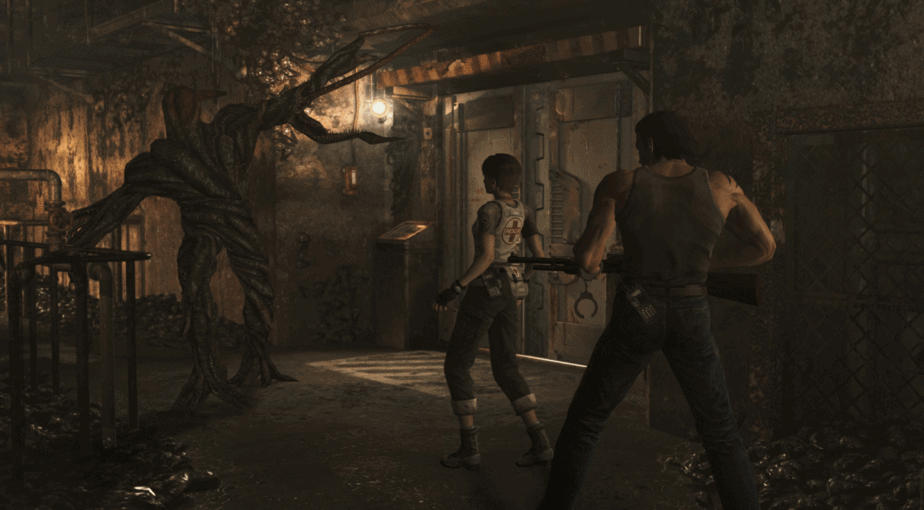 The GameCube first ported the original Resident Evil game into a higher-definition iteration on Nintendo's much-loved platform. However, Resident Evil 4 was the first exclusive game from the series to be created on Nintendo's system. Unfortunately, the game received some flak for not correcting minor issues that existed in the first game.
These included problems such as character movements that were slow to respond to controller inputs. More easily forgiven in a port, these ideally should have been fixed in the new game, but it wasn't a huge drawback. Though not held to the same standard as Resident Evil 4, Resident Evil Zero is still reasonably popular among horror fans.
Best GameCube Fighting Games
Super Smash Bros. Melee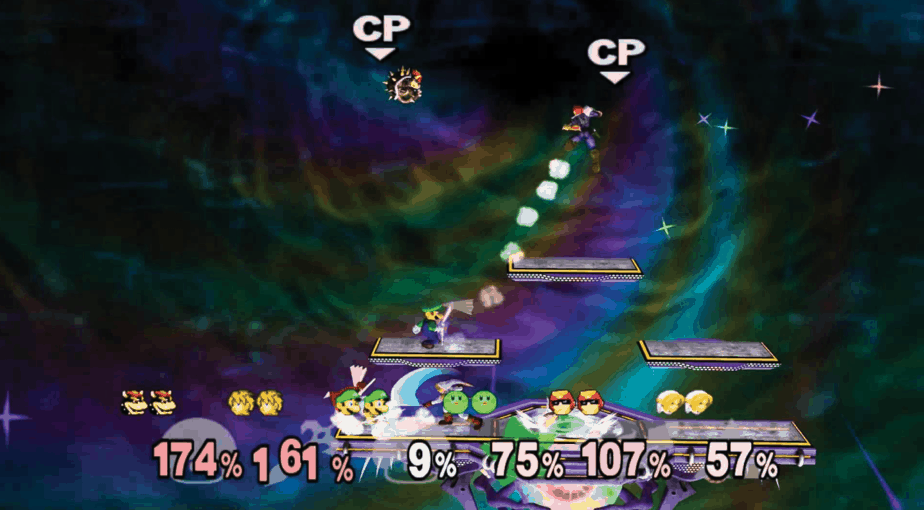 The first Super Smash Bros. game was a surprise hit for Nintendo, selling over 5 million copies across the globe. So it's no surprise that they created a spiritual successor, Super Smash Bros. Melee to continue with the series. The game rapidly became a "console seller," bundled in with many console deals as a title recognized widely among the gaming community.
Building on the first game, this version boosted the fighter roster to a total of 25 franchised Nintendo characters. What's more, a brand new single player game was added, bringing a retro side-scrolling story mode to the popular title. The game was widely praised for its stunning visuals and audio tracks, providing immersion and an entertaining backdrop for the multiplayer.
Soul Calibur II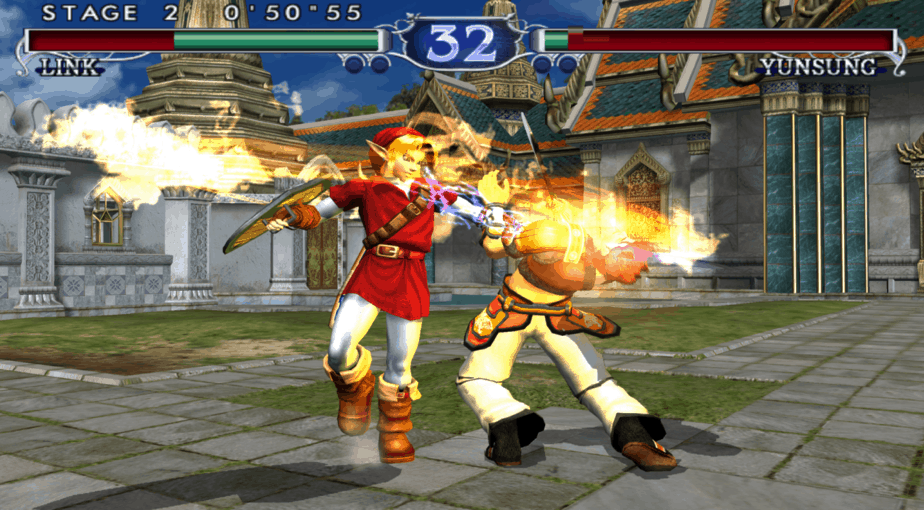 The original Soul Calibur was a little-known beat-em-up game that saw limited engagement from the wider gaming community. This was not for any lack of quality gameplay, but rather the fact that the game was exclusive to Dreamcast. Namco had to bring the sequel to more varied platforms before it came to be widely considered one of the best series in the fighting genre.
Soul Calibur II achieved a MetaCritic score of 93, which is impressive enough in itself. However, numerous review websites awarded the genre-defining title a perfect 100, which attests to the quality of the game. And it's for these reasons that we can't leave Soul Calibur II off our list of the best GameCube games.
Naruto: Clash of Ninja 2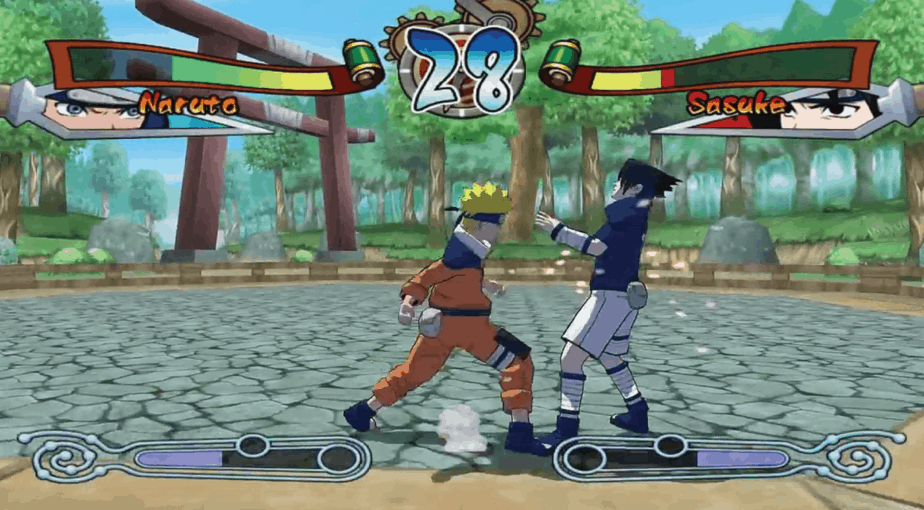 Naruto: Clash of Ninja 2 was one of the last high-profile titles to hit the GameCube before the system was discontinued. Improving on the first iteration with a deeper character roster, the game continues to follow the manga series Naruto's story. Fans of the show will recognize characters and scenes, whilst gamers who don't watch Naruto will still love the action.
Progression takes the form of unlockable characters, weapons and fighting styles, so you'll always have something to aim towards. This keeps the game feeling fresh and offers replayability value, so you'll get good bang for your buck. And who knows, you may even get into the manga series once you become familiar with the characters.
Do GameCube games work on the Wii?
It's not a rumor: GameCube games can indeed be played on the Wii system. However, whether you can play will depend on what version of the Wii you have. The 2006 'RVL-001' model supports backwards compatibility and comes with GameCube memory card and controller ports. You will have to use at least one GameCube controller, as Wii remotes can't be used.
However, when the RVL-101 model was released in 2011, support for GameCube games was removed. The same applies to the latest model, the RVL-201, which features no memory card or controller ports. We can only assume that Nintendo didn't think that it was a feature people were crying out for.
It's extremely unlikely that you'll find a new Wii system these days that supports GameCube games. However, you still have the option to purchase a RVL-001 model secondhand from a store or private seller. Besides, even if you can't find one, you could still pick up an original GameCube system instead.
Does the GameCube use a memory card?
The GameCube does require a memory card to save single-player game save files at the end of a session. Without one, you'll have to restart from the beginning any time you boot up a game to play. There are numerous types of cards available, and none should be overly expensive to pick up. If you can't locate a card from a local retailer, you can normally still order them from Nintendo's Service Center.
GameCube memory cards work using something called "blocks" to save game progress, and each card has a given number of blocks. The number of blocks used by a save file varies, depending upon the game and the size of the file. Some have been known to use as few as 1-5, and others upwards of 50 or more.
If you're playing a GameCube game on the Wii instead, you can't save your game progress to the Wii's memory. To save progress on the Wii, you will have to pick up a GameCube memory card. If you only have a few games, you can buy a smaller card, but for a larger collection, go bigger.
Why are GameCube games so expensive?
In reality, not all GameCube games are too expensive, though there are definitely some that cost more than modern games. Whereas some titles can easily be found for $10 or less, some can cost upwards of $100. There are a couple of reasons for this broad variety in prices, which we'll outline below.
Firstly, consider that not all GameCube games were huge sellers, meaning that fewer games are available for resale. Since you're relying on existing owners to put their games up for sale, you could be bidding against other nostalgia hunters. It will come down to supply and demand, and who's willing to pay the higher amount to secure the title.  
This ties closely to the collectible nature of an item, which can be influenced by various factors. For example, if an old game has a modern sequel released, it can spur the popularity of the original. But if few games were sold during the console lifecycle, then there are less available to trade.
In general, popularity of games and thus price can inflate and fall over the course of time. Gamers who grew up with the GameCube are now adults who can afford to take a trip down nostalgia lane. This natural cycle will happen with any console when the younger audience grows up and wants to revisit older games.
How many games does the GameCube have?
Though we quoted around 600 to 700 earlier in this ranking, the actual answer isn't as black and white. Some games are region-locked or simply weren't released in every country. As a result, the total number is as mentioned, but the number available in the U.S. is somewhat less.
If you consult online sources, you'll probably see discrepancies in the exact numbers given on different websites. However, if we focus on North America specifically, there were 552 titles released. This gives you a number to aim towards if you're on a mission to collect them all.
What are the best GameCube games?
Picking out the best GameCube games yourself can be tricky, as there are literally hundreds to choose from. At the same time it can be difficult to gauge whether you'll agree with an official gaming website. This is because genre-preference can play heavily into how much you'll enjoy a title.
This is why our ranking has looked at a broad selection of games from multiple different genres. We've taken official reviews from across the internet, looking at rankings from gaming authorities and customer reviews alike. This gave us an idea of the top games created for this iconic system from Nintendo.
Our best GameCube game is Super Smash Bros. Melee, which is technically a fighting title. However, don't let that discourage you if you're not a fan of other big-name fighters like Mortal Kombat. This is Nintendo after all, so you know you're getting a kid-friendly, party-ready game.
If you want something different, then try The Legend of Zelda: Wind Waker. Zelda games have always been known for being lengthy and immersive titles, with great replay value. This adventure game achieved a 9.6 and 96 from authority sites IGN and MetaCritic, respectively. Alternatively, action game Metroid Prime attained an incredible 9.8 and 97.
RAVE Recommends
Now that you've seen the best games that Nintendo's GameCube has to offer, we've got some more suggestions for you. Check out this list of our other top recommended products: