When we were kids, we had to entertain ourselves with sticks and rocks.
Okay, not really. It was Mario Bros. and Zelda, or maybe Tetris and Asteroids.
Between these games and our Saturday morning cartoons, we had plenty of screen time growing up — and boy, did we hear about it from our folks.
These days, screens are even more pervasive than in past generations, and the effect of screen time on children's development remains controversial. Parents today are in luck, however, because board games are back — and more popular than ever!
And we don't just mean classics like Monopoly and Battleship (although they're on our ranking too). There are plenty of new games to keep you and your kids occupied, while also providing a fun and educational excuse for some family bonding time.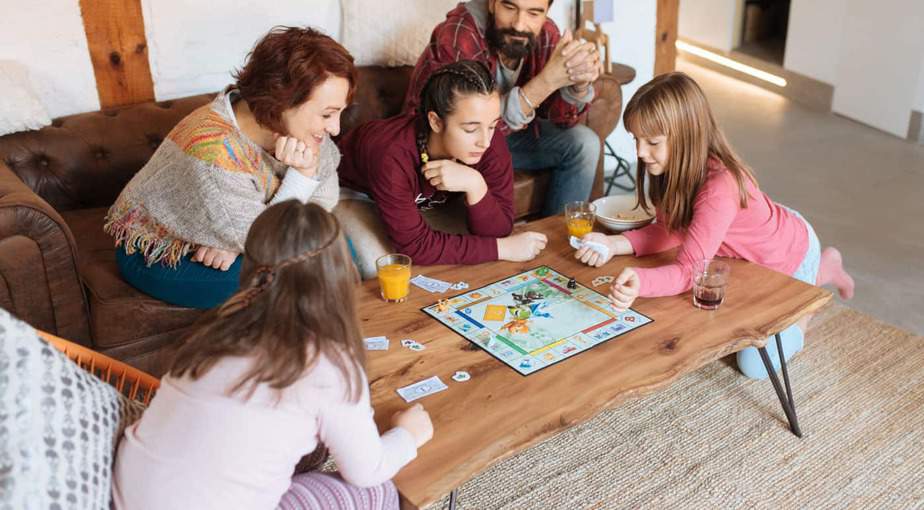 So put away your phones and tablets (but not until you're done reading this ranking) and find out more about the 20 best board games for kids. And if you want even more options for your next game night, don't miss our ranking of the 30 best board games of all time.
What are the benefits of playing board games?
Not only are board games fun, they're educational. Because science says so.
When children play board games, they build up these skills:
Following rules

Taking turns

Improving focus

Deferring gratification
In short, playing board games helps younger children learn self-regulation. It also teaches them the principles of problem solving and thinking creatively.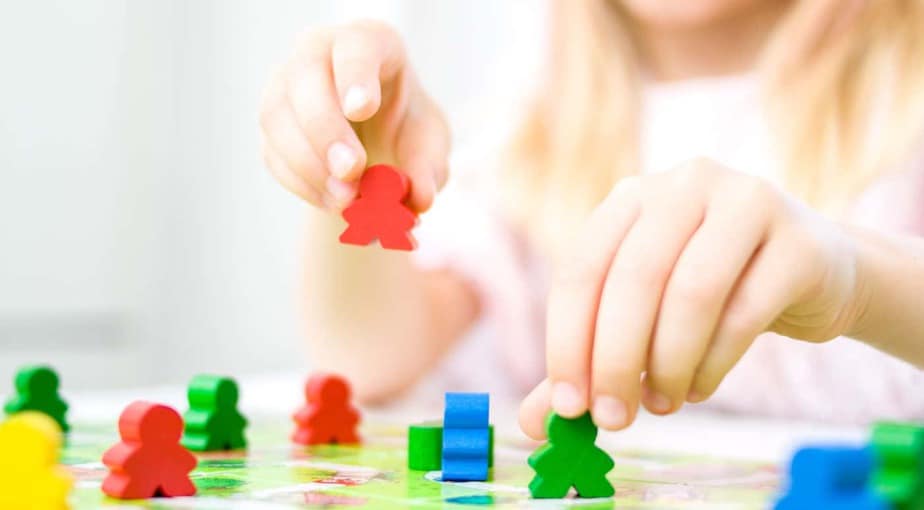 The educational advantages of playing board games don't stop with younger children, though. Older children can also benefit. Here are some of the more advanced skills that can be developed through board games:
Decision-making

Understanding consequences

Strategic thinking

Winning with humility and losing with grace
Simply by choosing a game from our ranking of the best board games for kids, you'll not only create great family memories, you'll be teaching your children some valuable life skills too.
What is the oldest game still played?
How long have people been playing board games?  The answer is — for a very, very long time!
In fact, evidence suggests people have been playing board games for at least the past 5,000 years, setting the way-way back dial to the time of Mesopotamia, Ancient China, and Ancient Egypt. Now that's old!
Even older than your kids think you are.
Here are some of the oldest board games that are still played today.
Chess
Date Created: Circa 600 AD
Country of Origin: India, possibly China
There's some debate about where exactly the game of chess comes from. Some experts say China, while others say India.
In India, an early form of the game was called chaturanga, meaning "4 divisions of the military" — a concept in keeping with the game pieces we still use today, like the pawn, knight, bishop, castle, and rook.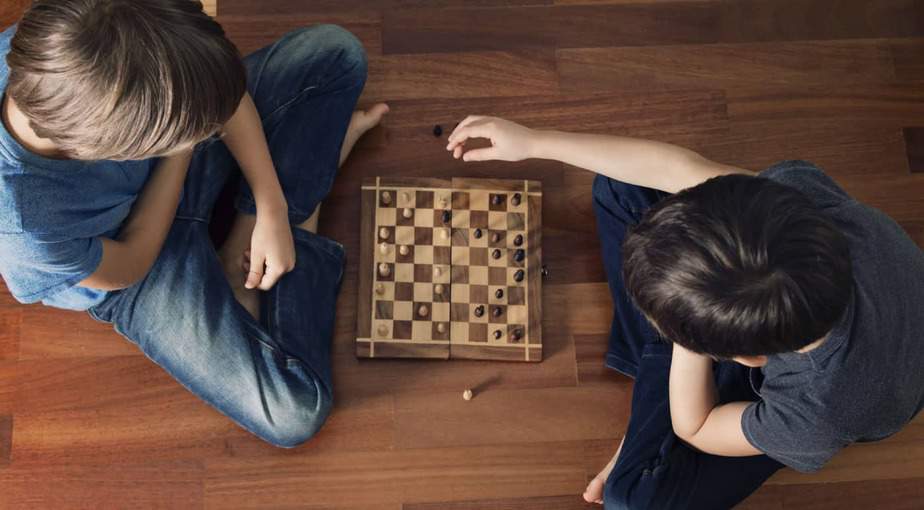 Over the centuries, the rules of chess evolved. The game as we know it now came into being in Europe around the 15th century.
9 Men's Morris
Date Created: Unknown, possibly circa 1400 BCE
Country of Origin: Also unknown, possibly Ancient Egypt
The oldest 9 Men's Morris board game was found in the Egyptian temple of Kurna, dating from right around 1400 BCE. The game was also popular in Ancient Rome before spreading across Europe.
9 Men's Morris is still played today, and the rules of the game have remained relatively unchanged.
Go
Date Created: Circa 2000 BCE
Country of Origin: China
Experts believe Weiqi originated in China around 4,000 years ago. As the game spread through Eastern Asia, it became particularly popular in Japan, where it came to be known as "Go."
Go is still played today, with many of the modern-day rules coming into being around 1670.
Royal Game of Ur
Date Created: Circa 2600 BCE
Country of Origin: Ancient Mesopotamia (modern-day Iraq)
The Royal Game of Ur is one of the world's earliest board games. Game rules have been reconstructed based on a partial Babylonian cuneiform tablet dating from around 177 BCE.
Modern versions of the game have been released, and it can even be played online.
We could go on listing the board games that have been around since antiquity. But we think you get the point: Board games are fun, educational, and have been played by all sorts of people for centuries.
Now it's time for our ranking of the 20 best board games for kids. Pick one out, and keep the tradition of playing board games alive in your family.
Methodology
When compiling this ranking, we drew upon our own fond memories of playing these board games as children, as well as our positive experiences as parents playing some of these games with our own children.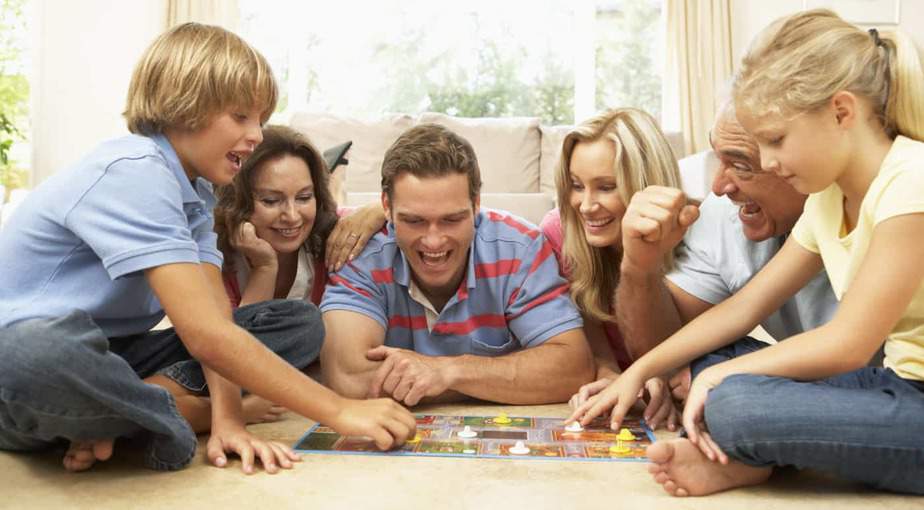 We also triangulated similar lists from all over the internet, taking into account the experiences and advice of parents, child development experts, and — of course — kids.
When evaluating the games on this ranking, we considered the following:
Gameplay

Educational value

Nostalgia
We gave the games a score out of 100 points in each of these categories.
Relive the fun of childhood afternoons spent playing board games, and enjoy our ranking of the 20 best board games to play with your own kids. We're confident you'll find just the right board game for your family.
Best Board Games for Kids Age 3 and Under
Best Board Games for Kids Age 5 and Under
Best Board Games for Kids Age 7 and Under
Best Board Games for Kids Age 9 and Under
Best Board Games for Kids Age 11 and Under