A good whiskey can add just the right panache to a special occasion or important event. It makes the perfect gift for that one person who's impossible to buy for. And it's pretty great to buy for yourself, too.
Basically, what we're saying is that there's no bad time for whiskey.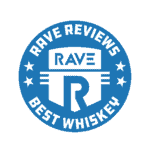 But navigating the hundreds of varieties available is no easy task. That's why it pays to understand the key differences between the distinct types of whiskey.
We've taken a deep dive into the six most common types of whiskey. Using real customer reviews and feedback, we've created this ranking of the best whiskeys within each category.
THE WHISKEYS WE RAVE ABOUT
From Ireland to Japan to Kentucky and back, great whiskey knows no bounds.
Choosing a bottle of whiskey is no straightforward affair. Our definitive breakdown of only the best whiskeys will help to make the selection easier.
We based our recommendations on a meta-analysis of real customer feedback. Our recommended whiskeys are the top picks from across the internet, aggregated from multiple sources.
In terms of price, whiskey runs the gamut: You can shell out less than $20 for a typical bottom-shelf whiskey, or you can spend hundreds or even thousands on a luxury brand. There are both good and bad whiskeys up and down the price spectrum, so we made sure to find outstanding options for every price point.
FAQs
What is Whiskey?
Though there are numerous types of whiskey, the name typically represents a group of distilled spirits. These are made from a mash of cereal grains that have been fermented. The spirit is usually aged for a number of years – between 4 and 12 in most cases.
You've probably seen this spirit called both "whisky" and "whiskey." Generally, if the spirit is produced in Ireland or the USA, it's typically spelled "whiskey." Otherwise, in countries such as Japan, Scotland and the rest of the UK, it's more likely to be "whisky."
What is the Difference Between Bourbon, Rye, and Scotch Whiskeys?
Before we cover these different types, you should know that whiskey can come both straight and blended. Straight whiskey is exactly what it sounds like: It comes straight from a single distillery with no additional components. Blended whiskeys, on the other hand, might include coloring, flavor additives, or non-whiskey grain products. (Note that this differs from a "blend of straight whiskeys.")
So what about bourbon, rye, and Scotch?
Scotch whiskies come with a recognizable smoky flavor, achieved by malting the grain and heating it above a peat fire. Laws within the UK stipulate that a Scotch whisky must be produced and bottled in Scotland.
Similarly, U.S. law prohibits whiskeys produced outside of the USA from being labeled as a bourbon. Originating in Kentucky, bourbon uses a minimum 51% mash from corn. The sour mash process used to produce bourbon combines a regular corn mash with an already-fermented mash.
Finally, rye whiskeys use a rye mash, or a combination mash of malt and rye. Mostly produced in the U.S. and Canada, rye whiskey gained popularity in the Old West. U.S. law requires that the mash must be a minimum of 51% rye to qualify.
Keep in mind that this is merely a glimpse into the intricate world of these three whiskeys. There are other rules governing the ingredients, type of barrels or casks used, and aging duration. These vary from spirit to spirit, and between countries of origin.
How Long Does Whiskey Last?
Distilled spirits don't spoil like beer and wine, and won't make you sick if you've let them sit. This applies regardless of whether or not you've opened the bottle. However, if opened, the flavor will change over a prolonged period of time – which could be positive or negative.
Unlike wine, whiskey doesn't mature within its bottle. A 10-year-old wine will become a 20-year-old wine after a decade has passed. A 10-year-old bottle of whiskey will always be 10-year-old whiskey.
Once you've opened a bottle of whiskey, you can maximize its shelf life with a few simple rules. Keep the bottle out of direct sunlight and avoid extreme temperature fluctuations. Consider a vacuum seal to limit the effects of oxygen, and store the bottle upright, not horizontally.
How Many Calories Are in a Shot of Whiskey?
Calories will vary from one brand to another. As a rough average, one shot (1.5 ounces) of a 100-proof whiskey will run about 90 calories. However, this number will change depending on the additives and the proof.
If you're concerned about calories, drink whiskey neat without mixers. Adding a mixer like soda can rapidly double or triple the calorie count of your drink. If you can't stomach neat whiskey, look for low- or zero-calorie mixers like tonic water.
How Should I Drink Whiskey?
Before we move onto mixology, let's talk accessories.
You could drink whiskey from a plastic cup, but the best experience is had with a whiskey glass. Presentation is said to affect taste, so you should try to use a short tumbler or lowball.
Whiskey can be enjoyed neat, or mixed with one or more other ingredients. Lemonade, cola, and other soft drinks are popular choices. Whiskey is a key ingredient in many well-known cocktails, such as the Old Fashioned and mint julep.
Whether or not you add ice to the beverage comes down to personal preference. Some whiskey lovers hate ice, whereas others actively use water to lower the drink's alcohol content. This reduces the numbing effect on your tastebuds, allowing the flavor to come through in stronger whiskeys.
Best American Whiskey
High West Campfire

High West Campfire is our top pick for the overall best American whiskey. It strikes a strong balance between affordability and quality, with an extensive flavor palate. What's more, Campfire is a highly flexible spirit, whether sipping neat, over ice, or as part of a cocktail.

After a visit to the island of Islay in Scotland, David Perkins, founder of High West, produced this whiskey. Inspired by Islay peaty whiskeys, High West Campfire blends together scotch, bourbon, and rye.

The whiskey was carefully crafted for budding connoisseurs who look for exceptional smoothness and an easy finish. This results in a spirit that is both sweet and well balanced, treating you to a new flavor with every sip.

On the nose, you'll find aromas of syrup and honey, rounded off by a peat smoke from the scotch. On tasting, you get a large dose of rye with raisins and cinnamon spice. The honey returns with accompanying flavors of toffee, and peat smoke rounds off the palate and lingers into the finish.

Considering that Campfire is a blend of 3 very different types of whiskey, this is an incredibly well-balanced spirit. Easy to drink with a full body, it'll keep you returning for more. That's precisely why it's our best American whiskey.
Honorable Mentions

Knob Creek Single Barrel Reserve 9 Year Old

Knob Creek may not be an instantly recognizable name, but Jim Beam likely is. This whiskey comes from the same distillers, with Fred Noe, Master Distiller, signing the bottle. At a high 60% ABV, this is a much stronger proof than most.

On the nose, you get a host of sweet aromas, including caramel, vanilla, and toffee. On the palate, the whiskey follows with similarly sweet and powerful flavors, including spice, syrup, and caramelized nuts. The burn isn't overpowering, with a finish that is long and warming.

Westland American Oak Single Malt Whiskey

Westland Distillery secured the title of "Craft Producer of the Year" in 2016. The American Oak bottle from Westland is the flagship whiskey of their range. Made with Washington barley and matured in American oak casks, it's as patriotic as they come.

The nose provides a hint of citrus fruits, with patisserie treats like custard, chocolate, and crème brûlée coming through. There are strong flavors of caramel, bread, and a faint hint of smoke, with a finish that ends in pepper and pears.

Westland Garryana

Westland Garryana is a whiskey that enjoys continuous improvement, with a new iteration bottled each year. It's aged in casks made of Garry oak (Quercus garryana), a species of tree native only to the Pacific Northwest.

Garry oak encourages a darker, smokier, and sweeter class of aromas and flavors than the more common American oak. On the nose, you'll notice a rich aroma of roasted hazelnuts and walnuts. What follows is something akin to espresso, with chili and dried fruits.

To taste, the whiskey reveals pepper, clove, and molasses thanks to the influence of the Garry oak. There are also elements of roasted malt and chocolate.
Best Bourbon
Blanton's Original

First bottled in 1984, Blanton's Original is officially the first single-barrel bourbon. It's matured exclusively in white oak at the Buffalo Trace distillery. The bottle itself is impressive, with its signature horse and jockey, a tribute to Kentucky heritage, mounted on the stopper. This is the kind of style you don't see in packaging for cheap spirits.  

The powerful and dry nose reveals notes of citrus owing to the rye grain, with toffee and caramel following. To taste, there are similarities to the nose, with more citrus and floral notes in addition to caramel and vanilla.

On the finish, all sweetness evaporates, leaving a dry and bitter undertone. Oak and roasted nuts are present, accompanied by a strong hint of orange marmalade. Enjoyable neat or over ice, this bourbon is true liquid gold. Overall, it's well-balanced but perhaps softer in comparison to the higher ABV rye spirits out there.

Aside from being an incredible bourbon, the packaging on this bottle also makes it the perfect seasonal gift. This bottle is perfectly suited to a whiskey lover looking for an inexpensive yet elegant bourbon, which is why Blanton's lands our pick for the best bourbon.
Honorable Mentions

Heaven Hill Bourbon

Founded in 1935, Heaven Hill is a true Kentucky distillery. Their Heaven Hill Old Style Bourbon is aged 4 years. For such an excellent whiskey, it could easily be overlooked by whiskey connoisseurs who judge based on price tag alone.

Heaven Hill Bourbon falls into the sweet and mellow category of smooth whiskeys, making it enjoyable on the rocks. On the nose, you get powerful notes of baking spice, such as cinnamon and nutmeg, with caramel and dried fruits. To taste, there are strong flavors of cinnamon spice, citrus, and banana, with a sweetness comparable to crème brûlée.

Bulleit Bourbon

Based on the bottle alone, Bulleit Bourbon could be mistaken for an Old West libation. This bourbon enjoys a huge reputation internationally, particularly within the UK. With a rye content of around 30%, this spirit carries a spicy kick.

The nose reveals brown sugar, crème brûlée, and baking spices. These are accompanied by dried fruits and nuts. On the palate, there's that powerful kick of rye, then more spice and dried fruits. These flavors linger into the finish.

Booker's Bourbon

It was back in 1992 that Booker Noe released his flagship, signature bourbon. Booker's Bourbon is aged for a minimum of 6 years, without filtration. It's bottled straight from the oak barrels into seriously attractive bottles, without the addition of any other ingredients.

The nose presents with intense caramel and vanilla, accentuated by light spices. There are also aromas of charred oak, with leather and tobacco. It likens to a seasonal Christmas cake that has been steeped with booze.

On the palate, these booze-soaked cinnamon and fruit aromas transform into strong flavor. They're accompanied by dark chocolate and toasted nuttiness. Over time, the sharpness transforms into a smoother texture.
Best Rye
Rittenhouse 100 Proof Bottled in Bond Rye Whiskey

Rye whiskey has strong origins in the northeastern states, particularly Pennsylvania. Rittenhouse is a true Pennsylvania-style rye, with a vintage label that simply screams "Old West." Though vintage ryes would have an 80 to 100% rye grain mash bill, Rittenhouse 100 is approximately 51%.

There's an immediate presence of barrel char on the nose, followed by an abundance of citrus. Coffee and caramel are also discernible, as are vanilla and mild rye spice. For a rye whiskey, the aroma is not dissimilar to many bourbons.

Certain ryes can place too much emphasis on citrus and rye spice, but not Rittenhouse. Mild rye spice in the palate is followed by ripening fruit and butterscotch. There's also vanilla and cream to take off the edge.

With only 2 mainstream 'Bottled in Bond' ryes on the market (the other being E.H. Taylor, one of our honorable mentions) this is one unique whiskey. Owing to the combination of powerful aromas and a varied flavor palate, this is also our pick of the best rye whiskey. This bottle even won the "World's Best American Whiskey" award in 2010.
Honorable Mentions

Old Overholt Straight Rye Whiskey

True to its name, Old Overholt describes itself as "a relic you can drink." Like Knob Creek, the 'Olds' brand name is owned by Jim Beam. Though it was previously manufactured in Pennsylvania, production was moved to Kentucky, home of bourbon whiskies.

On the nose, this spirit doesn't carry the same power as some ryes, but you'll get that familiar rye spice. This is accompanied by sweetness and orchard fruits, leading into a palate that kicks off with vanilla. Rye spice is immediately evident again, particularly into the prominent finish.

WhistlePig 10 Year Old Straight Rye Whiskey

WhistlePig is a 100% rye whiskey that is matured in both Canada and Vermont. WhistlePig's Master Distiller is a man named Dave Pickerell, ex-Master Distiller for the Maker's Mark brand.

You'll notice less familiar aromas for a rye, which include thyme, marzipan, and peppermint on the nose. On tasting, there's a host of recognizable spices, like nutmeg, cinnamon, sugar, and ginger. Charred oak and chocolate lead into a finish that's medium in length and steeped in malt.

E.H. Taylor, Jr. Straight Rye

This Straight Rye Whiskey pays homage to the roots of the brand's history. Rosy-copper in color, the whiskey is produced from malted barley and rye, without corn. This results in a nose that is packed with dried fruit, fresh herbs, and black pepper.

On the palate, there's a distinct presence of both savory and sweet flavors. Dark spices and caramel intertwine with vanilla and explode into a short to medium finish of dry oak and sweet malt. It's easy to see how this rye has already pulled in numerous international awards.
Best Irish Whiskey
Redbreast 12 Year Old

Within a single year, Redbreast 12 Year Old whiskey picked up over 10 awards. It's a well-balanced single-pot dram that's often considered one of the best Irish whiskeys available by consumers. It also comes highly recommended by a slew of industry critics.

Triple distilled at the Midleton Distillery in Co. Cork, this Redbreast whiskey shares its origins with big names like Jameson. However, it's distinctly smooth and complex by comparison, with a longer finish. As a single-pot whiskey that uses unmalted, green barley, it has a grassy, clean flavor that's light on the palate.

On the nose, there's a sweet honey aroma that's accentuated with sherry and cream. These are briskly followed by cream soda and black pepper. The palate brings spiciness, with ginger and licorice.

If you're looking for the best Irish whiskey, Redbreast 12 Year gets our pick.
Honorable Mentions

Clontarf 1014

Clontarf 1014 draws its distinctive name from the Battle of Clontarf, which took place in that year. Despite being an Irish whiskey, bourbon casks are exclusively used for maturing 1014. This whiskey enjoys widespread popularity thanks to its smooth and mellow palate.

On the nose, there are clear and sharp aromas of malt, with a hint of brine. This continues onto the palate, with a heavily malted flavor that is rich in vanilla. As a budget bottle, there's no presentation box, but what's inside the bottle is an excellent value.

Powers John's Lane

Powers John's Lane is matured in both sherry and bourbon casks. Highly popular, this whiskey has won more than 10 awards for its unique flavors. It adopts its name from the old Powers distillery, which has since closed its doors.

On the nose, there are notes of leather, barley, and wild oak. On the palate, there's a departure from the common citrus fruit flavors present in other whiskeys. John's Lane carries flavors of dark fruit, including blackcurrant and raisin. These finish into lingering oak and copper undertones.

Connemara 12 Year Peated Single Malt Irish Whiskey

Nestled on the Cooley Peninsula in the Republic of Ireland is the Cooley Distillery, established in 1987. The 12 Year Connemara Single Malt has picked up numerous awards internationally. It's the oldest expression to come out of the Connemara range of whiskeys.

The nose on this whiskey is a combination of sweet, citrusy, and fresh. Peat smoke gives way to fruity apples and pears. Hints of cream transform into earthy peat and malt on the palate. This is accompanied by rhubarb, and the light to medium finish ends with vanilla and spice.
Best Japanese Whisky
The Hakushu 12 Year

When looking for the best Japanese whisky, the Hakushu 12 Year is a no-brainer. Though the bottle is fairly unimposing, the Hakushu 12 Year is a perfect induction to Japanese whisky. The whisky is produced at the foot of the Japanese Alps in the Hakushu distillery, built in 1973 and owned by Suntory.

In 1981, the Hakushu briefly held the distinction of being the largest distillery in the world, even boasting its own private water source. What's more, Suntory founded the very first Japanese distillery. By any measure, you're in great hands with this whisky.

Designed to be enjoyed both neat and in highball style over ice, the 12 Year is the most readily available Hakushu within the U.S. This whisky is crisp and soft on the nose, with notes of fresh-cut grass and barley as well as autumn leaves. On the palate, there are distinctive flavors of fresh pear and smoke. It finishes into lingering sweetness with a spicy undertone on the tongue.
Honorable Mentions

Hibiki Japanese Harmony

The Suntory Hibiki Harmony is a blended whisky and younger sibling to more aged Hibiki bottlings. This blend brings together Japanese grain and malt whiskies from Hakushu and Yamazaki. With a light caramel hue, this blended whisky is packaged in a short but attractive bottle.

As a blended whisky, this spirit combines numerous aromas and flavors. There are apricots, marmalade, and citrusy orange on the nose, with underlying spices. The palate follows with heaps of fruit and black pepper, finishing with a scotch-like char and lingering fruit.

Taketsuru 17 Year

Taketsuru whisky adopts the surname of the founder of the well-known Nikka brand, Masataka Taketsuru. In 2018, the bottle landed the title of the "'World's Best Blended Malt" at the World Whiskies Awards. With such high praise, this is a drink not to be missed.

The nose brings a complex range of aromas that incorporate dry smoke and leather. On the palate, you'll find dried fruits and tea, with honey, cinnamon, and licorice. This whisky lingers briefly on the palate, finishing into cocoa and dried fruit.

Hibiki 21 Year

In 2013, the Hibiki 21 Year blend was named "World's Best Blended Whisky" at the World Whiskies Awards. The same bottle has scored highly in an array of other international competitions. The blend comes packaged in the same 21-faceted bottle as the Harmony blend, representing the Japanese seasons.

Unlike the more basic Harmony blend, the 21 Year starts on the nose with caramelized nuts, syrup, and toffee. These aromas are accompanied by summer berry, vanilla, and pears. On the palate, there's wood spice and syrupy caramel, with burnt oak and a long, smoky finish.
Best Scotch
Lagavulin 16 Year

Based on the island of Islay in Scotland, the Lagavulin distillery shares its territory with nearly 10 others. At just over 200 years old, the distillery is known for its extraordinarily peaty scotch whisky. The Lagavulin 16 Year bottle is no exception, with a notable aroma of peat smoke.

This is one of the six Scotch varieties making up the "Classic Malts of Scotland" series. These are a collection of whiskies commonly marketed together, as they are some of the most popular, high-quality Scotches available.

On the palate, there's a common theme of cereal and malt, with underlying peaty smokiness. As far as peat smoke goes, this is among the most pungent of Scotches you can find. Dark, burnt chocolate also makes an appearance.

Lovers of this Lagavulin whisky also report a medicinal iodine flavoring that enhances the spirit's strength. This is accompanied by charred flavors that morph into a collection of maritime flavors, including sea salt and seaweed. These unique flavors are the reason Lagavulin 16 Year secures our title of best Scotch whisky.
Honorable Mentions

Aberfeldy​ 12 Single Malt Scotch Whisky

The Aberfeldy story dates back to the late 1800s, but more recently the distillery was acquired by Bacardi. The Aberfeldy 12 belongs to a trio of bottles that includes 18- and 21-year variants. This scotch whisky presents in a honeycomb color.

On the nose, you're hit by dark chocolate and orange aromas. In contrast, there are notes of sweetness from syrup, caramel, and strawberries. Of course, there's the familiar peatiness distinctive to most scotch whiskies.

To taste, there's an instantly recognizable flavor of almonds, honey, and syrup. With water to soften the ABV, notes of marmalade and apricot are present. On the finish, you're treated to light cigar smoke, vanilla, and spices.

Glenmorangie Signet Highland Single Malt Scotch Whisky

The Glenmorangie Signet is delivered in an aesthetically pleasing box and bottle combination. The opaque design lends itself to what you'd typically expect from bottles of liqueur. This is fitting for a scotch that heavily incorporates roasted chocolate malt flavors.

On the nose, you can expect strong aromas of cocoa beans, syrup, and dried fruits such as oranges. The palate reveals further dark chocolate and spice, balanced out by the bitterness of roasted coffee. There's also citrus peel combined with further sweetness on the finish.

The Macallan 25 Year Old Sherry Oak

The Macallan 25 will typically set you back four figures for a single bottle. One of the most revered whiskies on the market, it has garnered numerous accolades and perfect scores in taste tests. The bottle itself doesn't indicate such a high price tag, though it comes presented in an attractive wooden gift box.

On the nose, there's a strong aroma of sweet spices and fruity pear and orange. These aromas give way to a smokiness that's balanced by sherry, caramel, and honey. On the palate, the sweet nutmeg and cinnamon spices continue, accompanied by fruity flavors of figs, prunes, and apricots.
RAVE Recommends
Even the best whiskeys can be further improved upon with the right accessories. These products aren't an absolute necessity, but they do create a more enjoyable ritual. Add something extra to your whiskey drinking experience with these related products: