Vodka may be the most widely sold spirit in the world, but by far the most refined and sophisticated liquor is Scotch.
"Aqua vitae" (the "water of life"), whisky has been in production for well over 500 years in Scotland and Ireland. Our pick for the best Scotch whisky is Caol Ila 15 Year. Though Islay Scotch generally features smoky peaty flavors, the Caol Ila is unique in the relative lack of peat used in production, which makes for subtle and nuanced flavor and aroma profiles.
Scotch is… well, it's about as Scottish as it gets. Though it's uncertain whether whisky distillation began in Ireland or Scotland, there is simply no denying that the Scots have taken this spirit and made it their own. Originally made from malted barley and water, today you can also enjoy grain whiskies as well as blended options, which many drinkers like because they are easier to consume.
The #1 export of Scotland, Scotch is comprised of complex flavors and aromas—and steeped in tradition. There are several different types of Scotch, made in five different regions, all of which have a slightly different take on Scotland's favorite drink. With so many options, it is tough to know where to start when deciding which Scotch is going to please your palate.
Never fear, we are here to help! To find the best Scotch, we embarked on a rigorous research program that included reading and listening to numerous industry experts, mixologists, and Scotch lovers from around the world. Then, we tried the products ourselves—a perk of the job! And all this led us to develop our list of the best Scotch whiskies, which we offer here for your enjoyment!

The Scotches We RAVE About
A lovely refined spirit, picking out the best Scotch to enjoy with friends or family should be an enjoyable experience. Here are our winners according to price point:
The mack daddy of refined spirits, the Macallan 18 Year is widely regarded as one of the finest expressions of Scotch on the market today. With beautiful floral and fruit notes, this is a Speyside classic!
Read Full Review
Shop Macallan Sherry Oak 18 Year
Our recommendation for mid-shelf (and our overall winner for the best Scotch on the market), is the Caol Ila 15 Year. This is a unique Islay expression, in that it doesn't feature as much smoky peat, though you still get that seaside feel.
Read Full Review
Shop Caol Ila 15 Year
$5 Off Next Purchase, Use Code DRIZLYDEAL
Our recommendation for the best budget Scotch is this Dewar's owned Aberfeldy 12 Year. This is the Scotch that is used in Dewar's blends, and when you taste it you'll see why—it has great flavor and aroma, delivering high quality at a low price!

Read Full Review
Shop Aberfeldy 12 Year
Humankind has had a long love affair with alcohol. In fact, according to some researchers, alcohol of one sort or another has been a component of some of the key moments in human evolutionary and cultural history. That's right—before we learned how to write, we were enjoying a drink of liquid courage.
The earliest indication of the creation of alcoholic beverages is around 7000 BCE in China. Different forms of wine came first, since the process of fermentation was relatively easy to accomplish.
It wasn't until much later that the technique of distillation was paired with the creation of alcohol, which made it possible to create higher-alcohol-content spirits. The earliest recorded attempts to distill alcohol were actually with wine in the medieval period, and more than likely the purpose was medicinal.
"Aqua Vitae"
The "water of life" was the name given to distilled wine and is the basis of what would later become hard liquor or alcohol. It was a commonly distilled spirit in Europe. Both the words whisky and vodka are etymological derivations of the word. The term "whisky" comes from the Gaelic term uisce beatha.
It is unclear exactly where whisky distillation began, with Ireland and Scotland laying claim to the process. The earliest written evidence points to the 15th century as a period when whisky production had been firmly entrenched, both in Ireland and Scotland.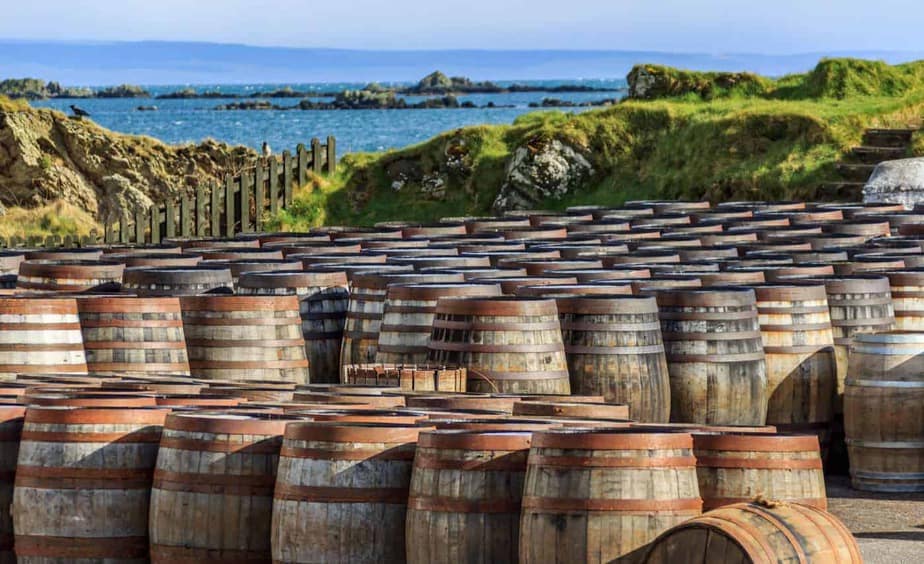 The earliest mention for Scotland is found in an entry in the Exchequer Rolls of Scotland, dated June 1, 1495. The entry refers to a large quantity of malt that was to be sent to Friar John Cor so that he could make "aqua vitae."
Malted Barley
It took some time, but before long, "aqua vitae" was transformed into Scotch. Early on, Scotch was made from malted barley and was the preserve of the church. When the monasteries were dissolved by King Henry VIII, the monks were dispersed into the general public taking their knowledge of whisky production with them.
This early spirit was not aged and tended to have a very rough taste—as well as serious potency.
Aging
By law, for a spirit to qualify as a Scotch whisky today it must be aged in an oak barrel for at least 3 years. But this process only started in the 19th century. The process was improved by the late-19th century practice of storing Scotch in used Spanish sherry casks—a practice that emerged as an accident of history.
It was really the result of the Great French Wine Blight, which wiped out the wine industry in the late 19th century. When this happened, the British aristocracy turned to sherry as a drink of choice and as the sherry was consumed, it left numerous empty barrels which could be used to store whisky.
The Scots noticed the improvement of, as well as the growing demand for, their spirits and began the process of aging their whisky so as to recreate what had originally happened by accident.
It was also around this time that distillers began to offer whisky made from wheat and rye.
Types of Scotch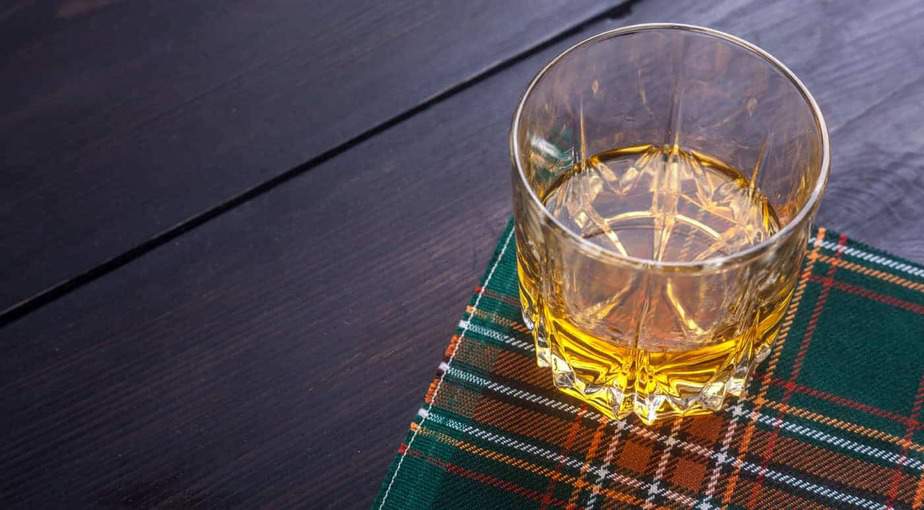 Broadly speaking, there are three types of Scotch. Single malt Scotch refers to a spirit produced in a single distillery, using only water and malted barley and distilled using a pot still. Single grain Scotch refers to a spirit made using other grains, like wheat or rye, in addition to malted barley and water, which is also produced in a "single" distillery.
The third type—which for some Scotch experts isn't really a type at all—is blended Scotch. There are three general types of blended Scotch: blended malt Scotch, blended grain Scotch, and blended Scotch. Both blended malt and blended grain Scotch refer to the practice of blending together malt or grain whiskies from different distilleries.
The last type—blended Scotch—refers to the practice of blending together malted and grain whiskies to produce a single spirit.
Under UK law, all bottles of Scotch are required to indicate the type of Scotch in the bottle, the age, bottling, and producer. Bottles of Scotch that do not list an age are still required to have been aged at least 3 years to qualify as a Scotch.
Whisky Regions
In addition to the different types of Scotch listed above are regional differences. Though Scotland is traditionally divided into four regions, there are five generally recognized regions for Scotch production, each with its own unique history and quality, and producing their own unique types of Scotch.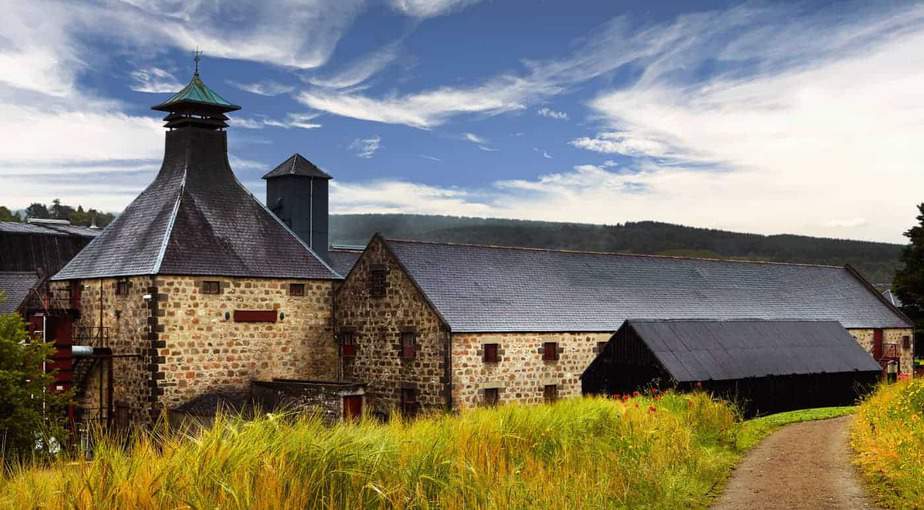 Those regions are the Lowlands, Speyside, the Highlands, Campbeltown, and the isle of Islay.
Deciding which type of Scotch most appeals to your palate is part of the fun of enjoying a wee dram from time to time. Slàinte mhath! To your good health!
Methodology
Our rankings were developed through extensive study and analysis of meta-data from several trusted review sites, as well as conducting numerous hours of online research listening to and reading reviews by various industry insiders, mixologists, and folks who love to kick back with a glass of Scotch. After collating our research, we developed a list of the best Scotch whisky.
Our efforts led us to consider the following categories as essential for shaping our rankings:
Flavor: No one wants a bad tasting spirit—especially if they are going to spend decent money on it!
Aging Process: The length of time spent in a barrel and the type of barrels used can change the flavor and aroma profile of any Scotch.
Price: Most Scotch is pricey, but some are more worth it than others.
Aromas: The nose on a good bottle of Scotch can be almost as enjoyable as the taste when you drink it.
Packaging: For some time, Scotch distillers have taken great pride in how they bottle and label their products, since those bottles also tell the story of the spirit inside.
Finish: How a spirit goes down will always determine how you think about it later.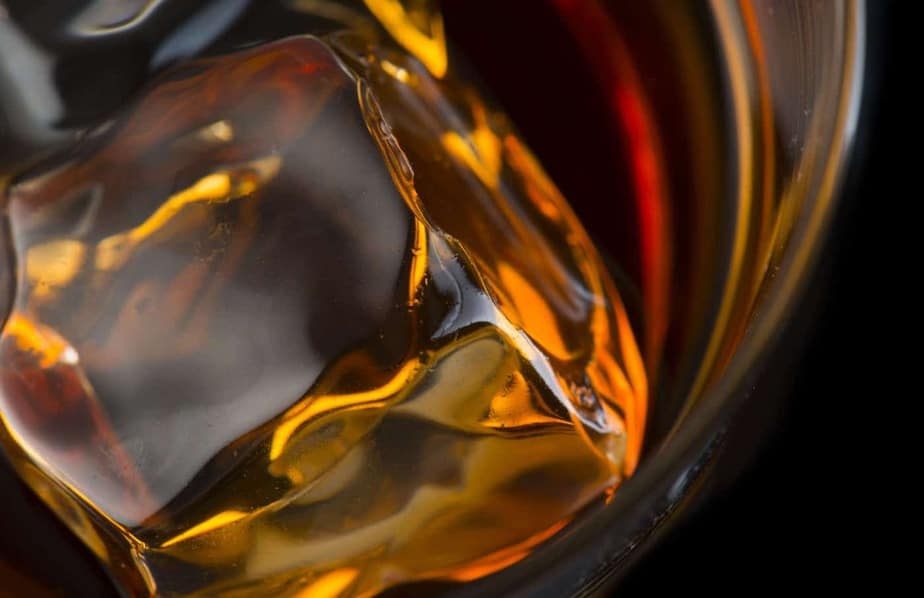 Whether you're new to the Scotch game or you have a well-developed palate for Scotch, check out our list to help you pick out the best Scotch whisky for your next purchase.

The Best Scotch
Where Does Scotch Get Its Smoky Flavor?
One of the common characteristics of many popular Scotch whiskies is the smoky flavor and aroma that many people love. Where does this come from? Well, the short answer is that it comes from the use of peat in the production process. What is peat, you ask?
Peat, or peat moss, is a dark-colored collection of decayed vegetation or organic materials. Much like soil, it is found in the ground and is one of the most effective carbon-capturing ecosystems on Earth.
Scotland (and Ireland) are filled with peat bogs. And from time immemorial people have been using peat for fuel. Basically, once it is dried out it can be burned, and it was often used for cooking or domestic heating.
Peat is often used in Scotch production to help dry out the malted barley during the production process. The process of malting includes the conversion of starches into sugars via the process of germination.
However, if the process continues to its final end, you wind up with another barley plant. Distillers obviously want to interrupt the process, and the way they do so is to heat up the barley malt traditionally—by using peat.
It usually takes about 30 hours to dry out the malted barley, and some portion of this time includes the use of peat. This is where the smoky flavor begins to penetrate the malted barley, which is the primary raw ingredient (aside from water) in traditional Scotch.
Unsurprisingly, different geographical conditions produce different types of peat. This variation in peat, as well as different lengths of time during which distillers use peat to dry their malted barley, is what is responsible for the differences between Scotches.
What Are the Different Scotch-producing Regions?
There are four regions of Scotland. For Scotch production, that number is generally increased by one. In each of these regions there are multiple distilleries, each offering their own unique whisky.
The southernmost region of Scotland is known as the Lowlands. There are several distilleries located in this region, including Auchentoshan, Bladnoch, and Glenkinchie. Lowland Scotch tends to be smooth and less peaty, with floral notes.
The largest region in Scotland is the Highlands. This region also includes several islands off the Scottish coast. Some Scotch experts consider the islands to be their own unique Scotch region. There are numerous distilleries in this region, including Glenmorangie, Oban, and Tomatin.
The islands also have important distilleries like Jura and Talisker. Given the geographic span, it's not surprising that there is a wide variety of expression in Highland Scotch.
Nestled within the Highland region is what has come to be known as Speyside. This region, though significantly smaller than either the Lowlands or the Highlands, contains the most distilleries in Scotland. The region is named after River Spey, which travels through the area and provides the water used by the distilleries there.
Familiar distilleries like Glenfiddich, Balvenie, Cragganmore, Macallan, and Glenlivet, all come from this area. Speyside whiskies tend to be smooth, not featuring smoky flavors, and opting instead for nuts and fruits.
Campbeltown is an area on the southern end of the Kintyre Peninsula. The area once laid claim to being the "Whisky Capital of the World" and had over 30 distilleries. That number has been reduced to three working distilleries: Glen Scotia, Glengyle, and Springbank.
Last, but by no means least, is the isle of Islay. Widely revered and beloved because of the peaty smokiness of their whisky, the island boasts eight distilleries, including Laphroaig, Lagavulin, and Caol Ila.
If you have the time (and you can afford it), taking the Scotch whisky trail throughout Scotland is a great way to get introduced to these different regions and their lovely spirits!

Why Is Scotch So Expensive?
Scotch whisky is generally more expensive, compared to other spirits or hard liquor. Why is that? Well, it has to do with the raw materials that are used to make it, as well as the aging process.
Scotch is made by breaking down the starches in organic material into sugars, which can then be fermented and eventually distilled. Barley is an essential ingredient. The malting process includes steeping the barley in water, then spreading it out on malting floors so the barley can germinate.
It is then dried out and heated up in a kiln, where peat is usually used for fuel at some point. Once dried and heated, the malted barley is mashed and later fermented. Even if a Scotch is a single-grain whisky, barley is still a component of the production process. As it turns out, barley is a bit more expensive to procure than other grains.
The second major element that drives up the price of Scotch is the aging process. All Scotch is required to be aged in oak casks, which have usually been previously used for aging bourbon, sherry, or Scotch.
The aging process is also called the "maturation" process because it is during this period that the spirit gains its distinctive coloring and many of the flavors and aromas develop.
Unlike bourbon, Scotch must be aged for a minimum of 3 years. However, some of the most desirable Scotch is aged for up to 25 years. The longer Scotch is aged the smoother the spirit becomes, making it that much more desirable to consume.
If it takes 25 years to produce a single batch of Scotch, you can see why the prices can be high.
What Is the Best Scotch Whisky?
Trying to determine the best Scotch whisky can be tricky, since the palate and nose options can differ quite a bit. Do you like peaty smokiness? Do you prefer honey, cinnamon, and vanilla? Or perhaps you like floral notes? Or maybe you want a complex spirit that includes all of the above? All of these are options that will depend, in large part, on your own personal taste. To help you decide which Scotch whisky might be the right "next bottle" for you, we created our rankings based on extensive research.
Our rankings are based on careful research and include assessments of the following:
Price: Scotch is pricey. Some of the expensive stuff isn't worth it, while some of the cheap stuff is.
Color: The coloring of whisky is the product of its barrel aging, and it's also part of the experience of enjoying a good drink.
Nose: You would think that whisky would just smell like alcohol, but nothing could be further from the truth. In fact, a good whisky includes all kinds of lovely scents that accentuate the experience of having a wee dram.
Flavor: Smoke? Fruit? Sweetness? Spice? The flavor is half the reason we drink it!
Packaging: Scotch bottles have long offered sophisticated and handsome packaging as a component of the overall whisky experience.
Finish: How does it end? Does it linger? Is it sweet, harsh, or somewhere in between?
These and other factors led us to choose Caol Ila 15 Year as the best Scotch whisky overall.
Whether you're a seasoned pro or a newbie, check out our rankings before you make your next Scotch purchase!

RAVE Recommends
Here are some more great products to use while you enjoy a glass of your favorite spirit!