RAVE Reviews can confidently say Willett Family Estate Bottled Rye 4 Year is the best rye whiskey on the market.
Beautifully layered on the nose, with robust rye on the palate, and a long, spicy finish, Willett Family Estate Bottled Rye is an amazingly well-balanced drink.
Try it and you'll agree, no rye whiskey competes with Willett Family Estate Bottled Rye 4 Year.
RAVE Reviews loves rye whiskey. But if you're new to rye whiskey, you might have some questions. Questions like: Are rye and whiskey the same thing? What's different about rye whiskey? And what is a good rye whiskey, anyway?
We have your answers.
The best rye whiskey is like Sam Elliott's mustache, with an assertive, prickly-whiskered flavor—due in no small part to its primary ingredient: rye grain. Put a bottle of rye on the bar, and gather `round to hear it tell stories of old time saloons, hobos jumping trains, or an era when American cars were bigger than boats.
If you're looking to get into rye whiskeys, you've come to the right place. RAVE Reviews has everything you need to know to get started drinking the best rye whiskey whenever you're ready to take the plunge.
The Rye Whiskeys We RAVE About
Balancing notes of sweetness and oak with hints of chocolate, leather, vanilla, and spice, Ezra Brooks Straight Rye proves the best rye whiskey doesn't have to be expensive.
Read Full Review
Shop Ezra Brooks Straight Rye
$5 Off Next Purchase, Use Code DRIZLYDEAL
Before going any further, RAVE thought we'd start with a quick rundown on everything that makes a rye whiskey rye whiskey.
Color: Amber

Region: Legally produced anywhere in the U.S.

ABV:

Minimum 40% ABV

Aging: No minimum. Rye whiskeys are often aged in new charred oak. "Straight rye" whiskeys must be aged at least 2 years.

Primary Ingredient: At least 51% rye grain

Popular Brands: Templeton, Redemption, Bulliet, WhistlePig, Dad's Hat, Anchor

Popular Cocktails: Sazerac, Brooklyn, Rye Old Fashioned
What Rye Whiskey Is Made From
Post-prohibition, rye came to be known as "that bastard whiskey." This name was earned due to the spicy kick and tingly burn provided by the main ingredient: rye grain.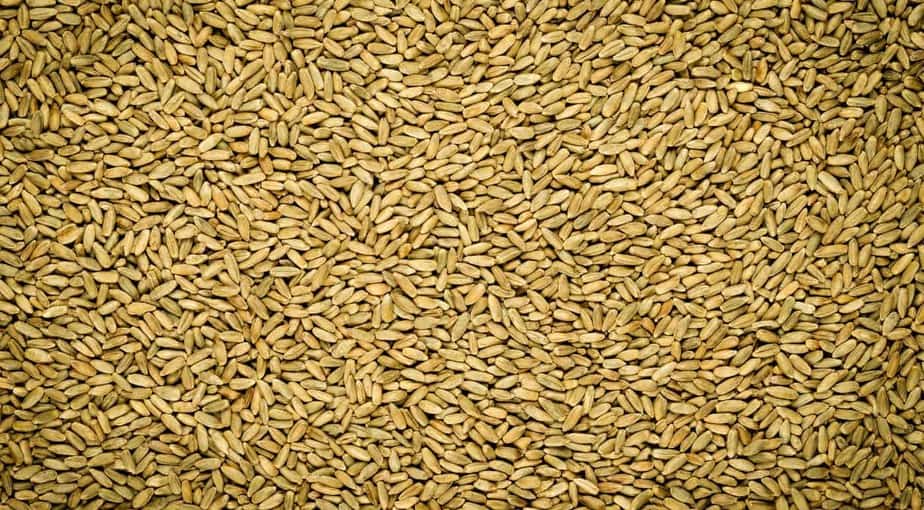 On top of the rye, rye whiskeys are often filled out by corn, malted barley, or wheat. Rye whiskeys are aged in charred new oak barrels, giving the spirit its trademark amber color and contributing to the bold flavors rye whiskeys are known for.
Historically, rye whiskeys were 100% rye. This was known as Monongahela style. We can feel the gun-metal grey whiskers growing on our upper lips just thinking about drinking a 100% rye whiskey.
But after prohibition, the strong flavor of rye whiskey fell out of vogue in favor of more mellow vodkas, bourbons, and other whiskeys. Modern rye whiskeys still have a lot of rye grain in the mix, but these days it's often balanced with corn.
Note: While rye whiskeys have no aging minimum, "straight rye" whiskeys must be aged at least 2 years. If there's no age statement on a straight rye whiskey label, buyer beware.
In addition, straight rye whiskey can never be color corrected. And there are a few other terms to get straight before getting into straight rye whiskey:
Barrel proof means your rye whiskey isn't watered down to the typical 40% ABV.

Single barrel means your whiskey has been bottled from one barrel, never blended, presenting all the unique characteristics of the particular barrel it called home in its younger years.
Rye is distilled to no more than 160 proof, and bottled at minimum 40% ABV. On top of the rye flavor, when drinking a rye expect flavors like caramel and fruit.
Wanna sound like a real whiskey expert? Say things like this: "When it comes to rye whiskey, rye must make up a majority of the mash bill." Now doesn't that sound smart?
But What Is a Mash Bill?
A mash bill is just the breakdown/percentages of what grains were used in the production of the whiskey. In other words, it's just a list of the whiskey's ingredients.
Whiskey or Whisky? What's the Difference?
Maybe you've noticed that whiskey is sometime spelled "whiskey" and sometimes it's spelled "whisky." What's the difference? If your bottle says "whiskey," it was produced in the U.S. If it says "whisky," it came from outside of the U.S.
Other than that, there isn't much difference. All whiskey (or whisky) is made from fermented grain mash—whether it's barley, corn, rye, or wheat—and it's typically aged in charred white oak casks.
Look out, though, because while American rye whiskey is required to be at least 51% rye, Canadian rye "whisky" may or may not have rye grain in it at all!
How to Drink Rye Whiskey
Some people like to sip a nice rye whiskey neat or on the rocks. While the strong flavors of rye whiskey tend to cut through sweet mixers, mixed drinks made from the best rye whiskey can be nuanced, with a complex flavor profile.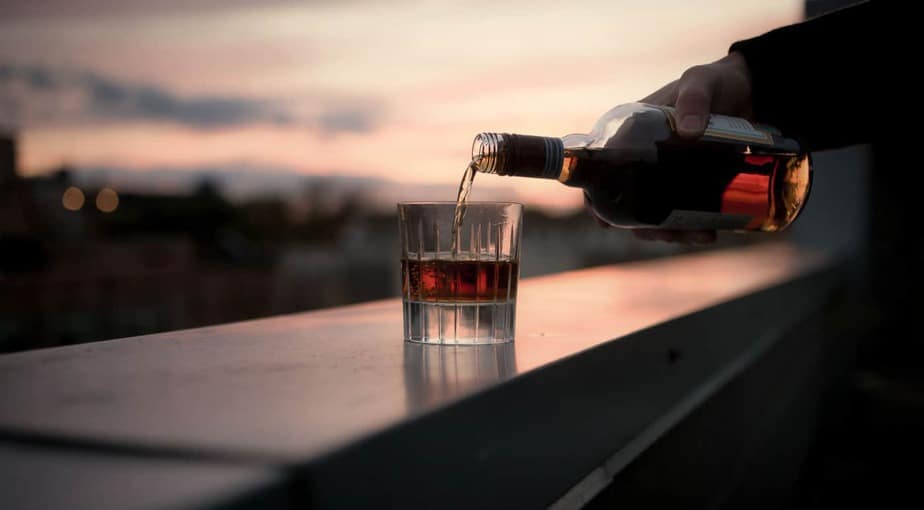 Here are a few well-known rye whiskey cocktails.
Manhattan
Ingredients:
Rye Whiskey

Sweet Vermouth

Orange Bitters

Maraschino Cherry
Where to find it: Any bar or cocktail lounge
Freemans Cocktail
Ingredients:
Rye Whiskey

Lemon

Pomegranate Molasses

Orange Bitters
Where to find it: Freemans Restaurant, New York City
Vieux Carre
Ingredients:
Rye Whiskey

Cognac

Sweet Vermouth

Benedictine

Peychaud's Bitters
Angostura Bitters
Maraschino Cherry or Lemon Peel
Where to find it: Developed in New Orleans in the mid-19th century, Vieux Carres are common all over the Big Easy.
With the rise in craft distilling and mixology, rye whiskey has made a big comeback. So put on your big kid pants, and make it a rye neat or on the rocks. Or mix some rye whiskey into your next cocktail.
Methodology
Rye whiskey is more popular than ever, served at all sorts of restaurants, and sold at a liquor store near you. But what is the best rye whiskey?
To answer this question (and to save you some headaches sampling some not-so-great ryes), RAVE Reviews decided to put together this ranking of the best rye whiskeys.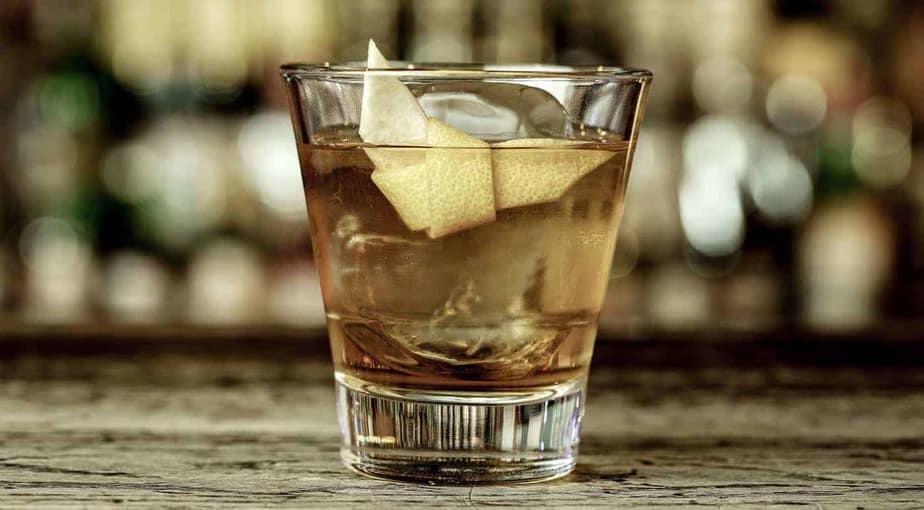 In doing so, we examined hundreds of product reviews from everyday rye whiskey drinkers, as well as rye whiskey experts and connoisseurs.
We also spoke with bartenders and passionate whiskey aficionados. We even sampled some rye whiskey ourselves—a tough assignment, but we were up for the challenge.
Here's what we were looking at while examining the offerings from dozens of different brands and distilleries:
Price point

Distillery of origin

Distinctive or unusual flavor notes

Whether the rye whiskey is best suited for sipping, mixing, or both
Read on, and find out everything you need to know about the best rye whiskey. We love rye whiskey here at RAVE Reviews, and we're confident you will too.
The Best Rye Whiskeys
You're now a rye whiskey expert, with your eyes on one (or more) of our 10 best rye whiskeys. Next, we'll answer some commonly asked questions about rye whiskey. With this information, your next rye whiskey experience will even more memorable.
Which Is Better, Rye or Bourbon?
Bourbon and rye whiskey are similar, but also very different in one key aspect. Here's how to decide if bourbon or rye whiskey is right for your next mixed drink.
What is Bourbon?
Bourbon whiskey is made from a mash consisting of at least 51% corn.

Bourbon can only be called bourbon if it is made in the United States.

Bourbon can be no more than 62.5% alcohol before aging in wooden casks.

Bourbon has no minimum aging requirement.

"Straight Bourbon" must be aged for at least 2 years.
What is Rye Whiskey?
Rye whiskey must be at least 51% rye.
Other than that, despite the unique flavor profile of rye whiskey, bourbons and rye whiskeys are pretty much the same. Bourbons are sweet, while rye whiskeys are dry and spicy.
So what does this mean for your next cocktail?
Here are some classic cocktails that were intended to be made with rye whiskey:
Manhattan

Old Fashioned

Whiskey Sour
Here are some cocktails better suited for the sweetness of bourbon:
Bourbon Mule

Bourbon Ginger

Mint Julep
You can experiment mixing bourbon and rye whiskeys in any of these drinks, just to see which you prefer. But if you're hosting a summertime lawn party, you might want to use bourbon. If it's a holiday party, rye whiskey might be a better choice.
Should You Drink Rye Whiskey with Water?
It's an age old question: Should you drink your whiskey with a little water, or ice, or should you drink it straight instead? Turns out, drinking whiskey with a little bit of water actually makes your whiskey taste better. Why? Because science. That's why.
But seriously, researchers found that water + whiskey (yes, people get paid to research this kind of stuff) makes the guaiacol molecules (the stuff that makes whiskey taste and smell smoky) congeal at the top of the glass instead of remaining mixed evenly throughout. In other words, add a little water to your whiskey and your whiskey will taste a bit more like whiskey off the top.
But that doesn't mean you have to put water in all your whiskeys. Cask-strength whiskeys and scotch whiskeys with higher alcohol content benefit from a little bit of dilution. But try it both ways, and see which one your prefer.
What Is the Difference Between Rye and Barley?
Besides being the main ingredient in rye whiskey, rye grains are kind of a miracle grain. Here are some factors that make rye grains so unique—and some reasons you should make every effort to get more of this grain in your diet.
Rye grain is incredibly high in antioxidants, phytonutrients, vitamins, and minerals.

Rye grain is full of good carbs, helping you feel full while promoting weight loss.

Rye grain is a great source of Vitamin E, which helps regulate the nervous system and contributes to an improved metabolism.

Rye grain is high in soluble fiber, which helps lower cholesterol.

Rye grain is a great source of copper, magnesium, and phosphorous, which aid in the production of red blood cells.

High levels of rye grain in your diet is recommended for diabetics and menopausal women.
While rye is a wonder grain, one should always drink whiskey in moderation. Sorry, folks. Instead, it's best to receive the health benefits of rye through breads, muffins, or porridge.