RAVE Reviews can confidently say Willett Family Estate Bottled Rye 4 Year is the best rye whiskey on the market.
Beautifully layered on the nose, with robust rye on the palate, and a long, spicy finish, Willett Family Estate Bottled Rye is an amazingly well-balanced drink.
Try it and you'll agree, no rye whiskey competes with Willett Family Estate Bottled Rye 4 Year.
RAVE Reviews loves rye whiskey. But if you're new to rye whiskey, you might have some questions. Questions like: Are rye and whiskey the same thing? What's different about rye whiskey? And what is a good rye whiskey, anyway?
We have your answers.
The best rye whiskey is like Sam Elliott's mustache, with an assertive, prickly-whiskered flavor—due in no small part to its primary ingredient: rye grain. Put a bottle of rye on the bar, and gather `round to hear it tell stories of old time saloons, hobos jumping trains, or an era when American cars were bigger than boats.
If you're looking to get into rye whiskeys, you've come to the right place. RAVE Reviews has everything you need to know to get started drinking the best rye whiskey whenever you're ready to take the plunge.
The Rye Whiskeys We RAVE About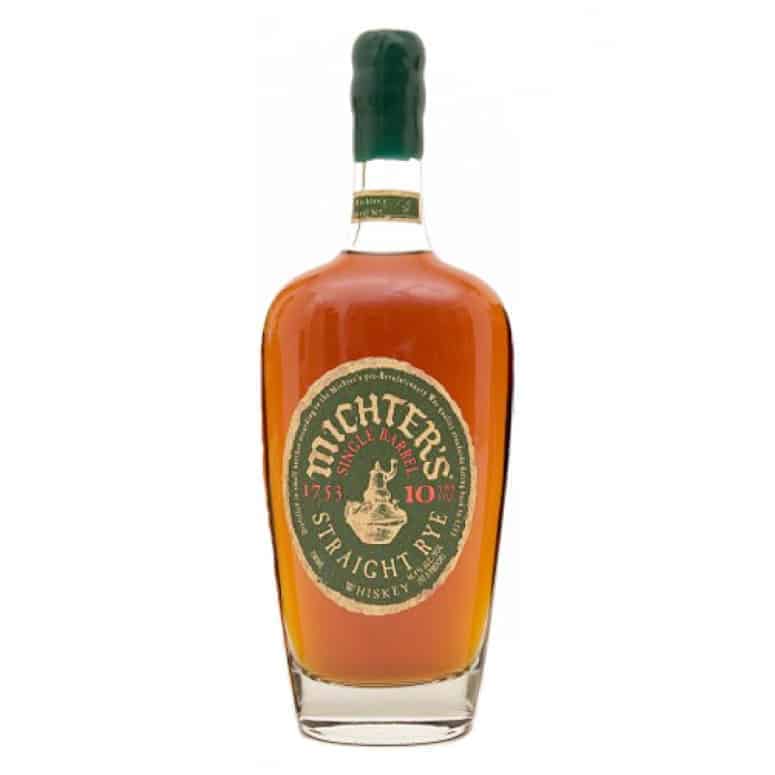 Best Top-Shelf Rye Whiskey
Michter's 10 Year Rye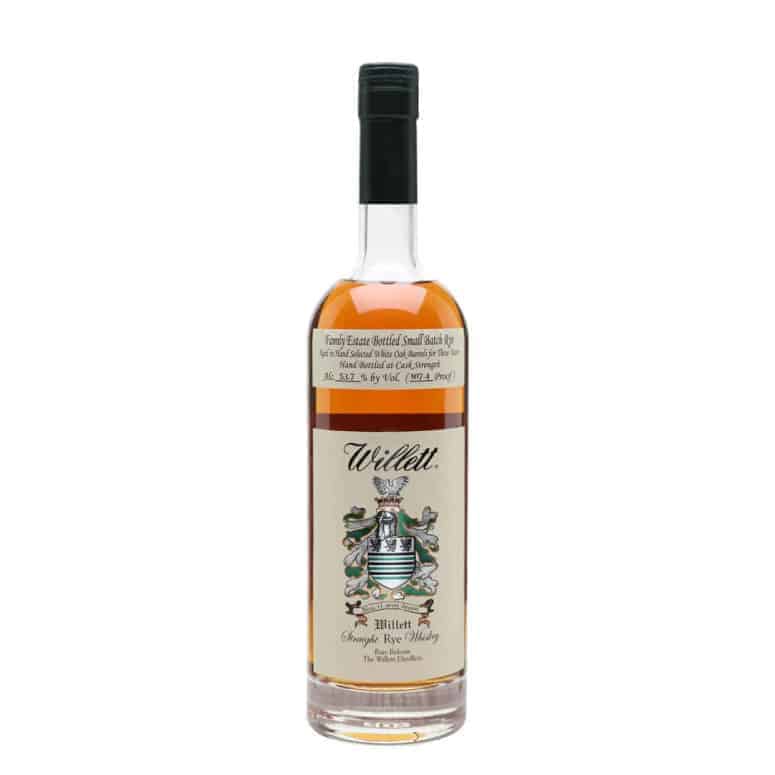 Best Mid-Shelf Rye Whiskey
Willett Family Estate Bottled Rye 4 Year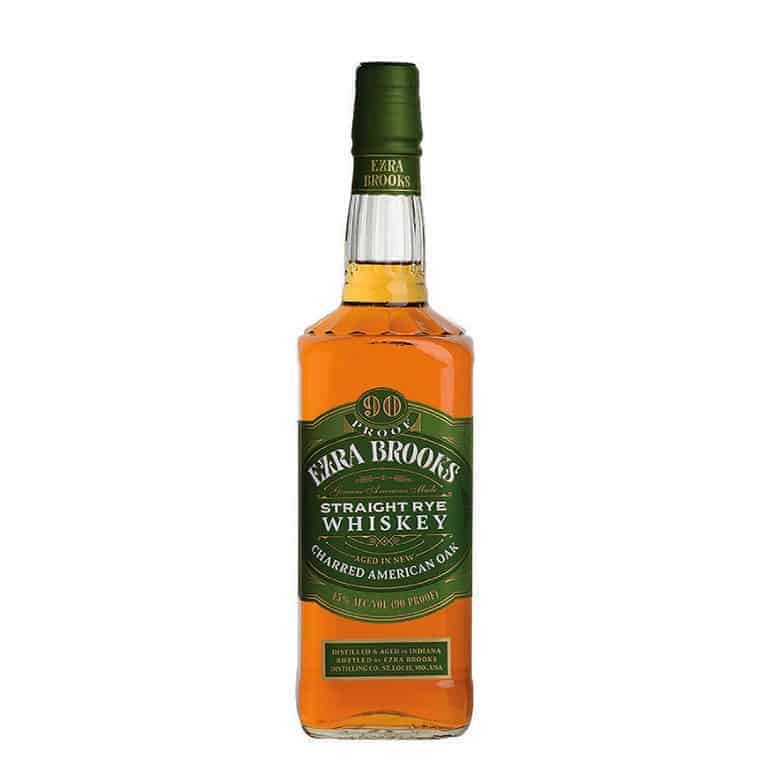 Best Cheap Rye Whiskey
Ezra Brooks Straight Rye
Before going any further, RAVE thought we'd start with a quick rundown on everything that makes a rye whiskey rye whiskey.
Color: Amber
Region: Legally produced anywhere in the U.S.
ABV: Minimum 40% ABV
Aging: No minimum. Rye whiskeys are often aged in new charred oak. "Straight rye" whiskeys must be aged at least 2 years.
Primary Ingredient: At least 51% rye grain
Popular Brands: Templeton, Redemption, Bulliet, WhistlePig, Dad's Hat, Anchor
Popular Cocktails: Sazerac, Brooklyn, Rye Old Fashioned
What Rye Whiskey Is Made From
Post-prohibition, rye came to be known as "that bastard whiskey." This name was earned due to the spicy kick and tingly burn provided by the main ingredient: rye grain.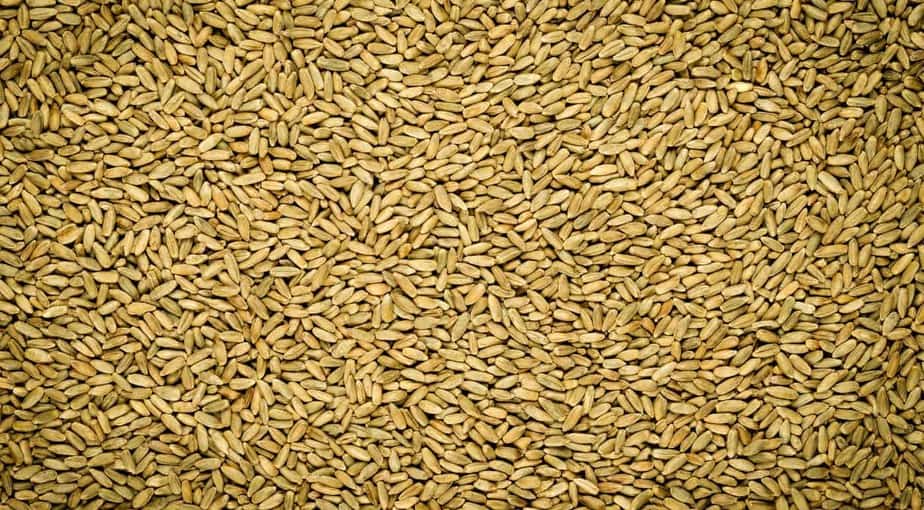 On top of the rye, rye whiskeys are often filled out by corn, malted barley, or wheat. Rye whiskeys are aged in charred new oak barrels, giving the spirit its trademark amber color and contributing to the bold flavors rye whiskeys are known for.
Historically, rye whiskeys were 100% rye. This was known as Monongahela style. We can feel the gun-metal grey whiskers growing on our upper lips just thinking about drinking a 100% rye whiskey.
But after prohibition, the strong flavor of rye whiskey fell out of vogue in favor of more mellow vodkas, bourbons, and other whiskeys. Modern rye whiskeys still have a lot of rye grain in the mix, but these days it's often balanced with corn.
Note: While rye whiskeys have no aging minimum, "straight rye" whiskeys must be aged at least 2 years. If there's no age statement on a straight rye whiskey label, buyer beware.
In addition, straight rye whiskey can never be color corrected. And there are a few other terms to get straight before getting into straight rye whiskey:
Barrel proof means your rye whiskey isn't watered down to the typical 40% ABV.
Single barrel means your whiskey has been bottled from one barrel, never blended, presenting all the unique characteristics of the particular barrel it called home in its younger years.
Rye is distilled to no more than 160 proof, and bottled at minimum 40% ABV. On top of the rye flavor, when drinking a rye expect flavors like caramel and fruit.
Wanna sound like a real whiskey expert? Say things like this: "When it comes to rye whiskey, rye must make up a majority of the mash bill." Now doesn't that sound smart?
But What Is a Mash Bill?
A mash bill is just the breakdown/percentages of what grains were used in the production of the whiskey. In other words, it's just a list of the whiskey's ingredients.
Whiskey or Whisky? What's the Difference?
Maybe you've noticed that whiskey is sometime spelled "whiskey" and sometimes it's spelled "whisky." What's the difference? If your bottle says "whiskey," it was produced in the U.S. If it says "whisky," it came from outside of the U.S.
Other than that, there isn't much difference. All whiskey (or whisky) is made from fermented grain mash—whether it's barley, corn, rye, or wheat—and it's typically aged in charred white oak casks.
Look out, though, because while American rye whiskey is required to be at least 51% rye, Canadian rye "whisky" may or may not have rye grain in it at all!
How to Drink Rye Whiskey
Some people like to sip a nice rye whiskey neat or on the rocks. While the strong flavors of rye whiskey tend to cut through sweet mixers, mixed drinks made from the best rye whiskey can be nuanced, with a complex flavor profile.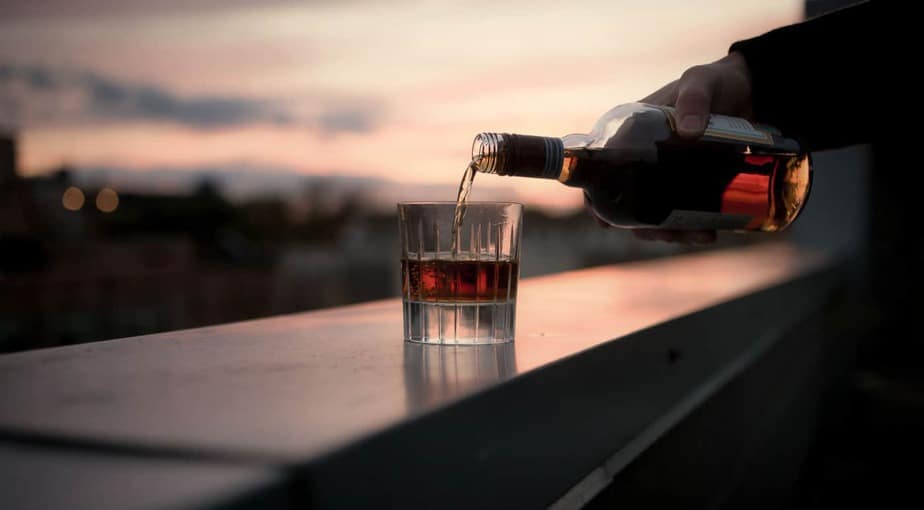 Here are a few well-known rye whiskey cocktails.
Manhattan
Ingredients:
Rye Whiskey
Sweet Vermouth
Orange Bitters
Maraschino Cherry
Where to find it: Any bar or cocktail lounge
Freemans Cocktail
Ingredients:
Rye Whiskey
Lemon
Pomegranate Molasses
Orange Bitters
Where to find it: Freemans Restaurant, New York City
Vieux Carre
Ingredients:
Rye Whiskey
Cognac
Sweet Vermouth
Benedictine
Peychaud's Bitters
Angostura Bitters
Maraschino Cherry or Lemon Peel
Where to find it: Developed in New Orleans in the mid-19th century, Vieux Carres are common all over the Big Easy.
With the rise in craft distilling and mixology, rye whiskey has made a big comeback. So put on your big kid pants, and make it a rye neat or on the rocks. Or mix some rye whiskey into your next cocktail.
Methodology
Rye whiskey is more popular than ever, served at all sorts of restaurants, and sold at a liquor store near you. But what is the best rye whiskey?
To answer this question (and to save you some headaches sampling some not-so-great ryes), RAVE Reviews decided to put together this ranking of the best rye whiskeys.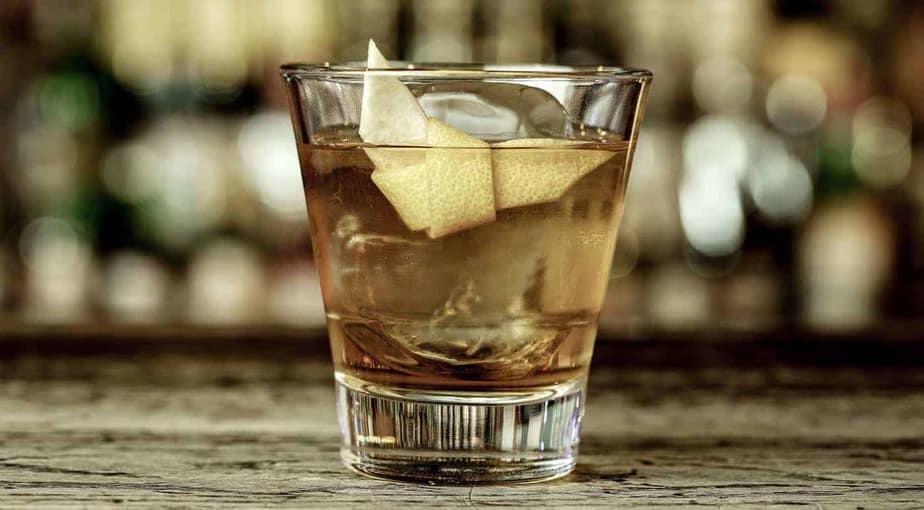 In doing so, we examined hundreds of product reviews from everyday rye whiskey drinkers, as well as rye whiskey experts and connoisseurs.
We also spoke with bartenders and passionate whiskey aficionados. We even sampled some rye whiskey ourselves—a tough assignment, but we were up for the challenge.
Here's what we were looking at while examining the offerings from dozens of different brands and distilleries:
Price point
Distillery of origin
Distinctive or unusual flavor notes
Whether the rye whiskey is best suited for sipping, mixing, or both
Read on, and find out everything you need to know about the best rye whiskey. We love rye whiskey here at RAVE Reviews, and we're confident you will too.
The Best Rye Whiskeys
1
Willett Family Estate Bottled Rye 4 Year
Well balanced, Willett Family Estate Bottled Rye 4 Year is without a doubt the best rye whiskey on the market. The fact that it comes at an affordable, mid-shelf price point only makes it an even better choice for new and experienced whiskey drinkers alike.
Upon first inhale, this 115-proof rye reveals an herbal grassiness, as well as both brandied and pleasantly tart cherry. All that's followed up quickly by sweetness. You may also detect pickle brine, cinnamon, and faint char smoke on the nose.
Take a sip, and this deep, amber-colored rye presents clove and buttered pickle. On the palate, there's chocolate and rye cereal. Allow this whiskey to open up, and you'll be rewarded with cinnamon, baking spices, and oak.
There are also notes of toffee, candied fruits, and marmalade. While spice dominates the long, warm, cherry-infused finish, notes of tropical fruit and plenty of barrel spice round out the experience.
Overall, this 55.0 ABV rye has the sweet notes of bourbon, with plenty of that rye flavor you love. Try Willett Family Estate Bottled Rye 4 Year, and you'll agree it's a great whiskey to drink neat, on the rocks, or mix into an Old Fashioned.
Pros
Mid-shelf price point
Rye flavor present
Good for mixing
Cons
Sweet
High alcohol content
74% rye
2
Ezra Brooks Straight Rye
Born in Kentucky bourbon country, Ezra Brooks Straight Rye is a 45% ABV, 90-proof, honest-to-goodness rye whiskey—not a lot of fancy stuff goes into the distillation process.
In fact, Ezra Brooks Straight Rye comes in at an impressive 95% rye, with only 5% barley. But since the spirit is charcoal mellowed before aging in new, charred American oak barrels, the spiciness of the rye is somewhat subdued.
Instead, this mellowing process brings forward the sweet tastes of vanilla, caramel, oak, and a whole lot more. On the nose, for example, this rye whiskey presents flavors of cedar, white pepper, and some earthy rye spices.
Try the whiskey, and discover white chocolate and fudge, with rye notes remaining present. And on the finish, you'll taste apricot and banana chips, with just a little bit of honey.
All this makes Ezra Brooks Straight Rye a straightforward option for drinking on the rocks. Those seeking big, spicy rye flavors for their mixed drinks might be disappointed—though some enjoy mixing this rye whiskey into a Manhattan.
Nevertheless, Ezra Brooks Straight Rye is an incredibly affordably priced rye whiskey that belongs on any list of the best rye whiskeys.
Pros
Very inexpensive
95% rye
Aged in American oak
Cons
Subdued flavors
Not great for mixing
Only 90 proof
3
Angel's Envy Rum Cask Rye
Angel's Envy Rum Cask Rye is a complex spirit that spends up to 18 months finishing in Caribbean rum casks. This is in keeping with Angel's Envy's well-known practice of experimenting with different, large-scale barrels.
The time spent in rum casks gives this whiskey the raw, spicy, and earthy flavors of rye, mixed with the mellow sweetness of rum. The result is silky smooth and immensely drinkable—despite the fact Angel's Envy is distilled at a formidable 100 proof and is 95% rye!
The appearance of the whiskey is clear, with a rich, red-amber color. Take an inhale, and enjoy citrus aromas as well as caramel candy, maple sugar, vanilla, oak, hazelnut, baking spice, and sherry wood.
Let the whiskey linger on the tongue, and the flavor of sweet rum emerges, with more sherry wood and soft oak. There's also the playful flavor some compare to Cinnamon Toast Crunch cereal. And on the finish, the rum cask rye is dry and sweet, with flavors of baking spice and dark fruit.
Angel's Envy is a little spendy, so we wouldn't advise mixing it into your next cocktail. But sip it neat or on the rocks, and you'll understand why this smooth and nuanced whiskey is among the very best rye whiskeys for seasoned whiskey drinkers and newcomers alike.
Pros
Aged 18 months
Finished in Caribbean rum casks
Ideal for drinking straight
Cons
Expensive
High alcohol content
Not ideal for mixing
4
Russell's Reserve Single Barrel Rye
At a skull-crushing 104 proof, Rusell's Reserve is relatively low in rye content—coming in only at about the minimum 51% required to be considered a rye whiskey at all. In a lot of ways, it's closer to a bourbon than a straight rye whiskey.
On top of the rye, Russell's Reserve is 37% corn and 12% barley malt. Nevertheless, Russell's Reserve, at 52% ABV, delivers balanced spicy pepper, vanilla, and tobacco flavors. And the low rye content makes the whiskey perfect for mixing into any cocktail.
Non-chill-filtered, Russell's Reserve is aged in charred American oak barrels.
Rose-gold and oily in appearance, inhale Russell's Reserve and find cinnamon, as well as a scent that's a little like green-apple-flavored hard candy.
You might also detect sugar, oak, vanilla, leather, cherry, rye, and ethanol. There's also the subtle yet intense aroma of caramel, earthiness, orange peel, and even a little bit of lime.
Tasting the whiskey, the apple flavor only grows, as do cherry, big oak, marzipan, herbal rye spice, and mint. There's also black pepper and cinnamon.
Let the whiskey linger on the palate, and brown sugar emerges as well as the flavor of rye oak. And it's all punctuated with lime zest—just to keep you on your toes.
On the long finish, the whiskey is peppery (and a little buttery), with a rich nuttiness. Drinkers also report cinnamon, cherry, mint, and cedar.
Given the low rye content, Russell's Reserve is a perfect mixer—and it doesn't hurt that it's also very reasonably priced.
If you drink Russell's Reserve straight, you'll see this rye packs enough heat to be included on any list of the best rye whiskeys.
Pros
Reasonably priced
Non-chill filtered
Aged in American oak
Cons
Low rye content
High alcohol content
High corn content
5
WhistlePig 10 Year Straight Rye
One hundred is the only number you need to know before drinking WhistlePig 10 Year Straight Rye. That's because the whiskey is bottled at 100 proof, and made from 100% rye.
Despite those big numbers, WhistlePig is very drinkable—though probably too strong for many cocktails.
WhistlePig ages their 10 Year in new American oak at their farm in Vermont. The whiskey is then finished in used bourbon barrels and bottled by hand.
This 10 Year is amber-gold in appearance, with allspice on the nose, as well as orange peel, anise, oak, char, and caramel.
In addition, there are flavors of ginger, nutmeg, clove, and just a little bit of honey. The decade it spends maturating smooths out the flavor of the rye, giving the spirit just a hint of sweetness.
There are sweet hints of spicy rye and mint on palate. And overall, the taste is full-bodied and warm, with floral notes as well as faint flavors of honey and cinnamon. Mid-palate, there are notes of rye, toffee, and mint.
The finish is long and warm, revealing butterscotch and caramel. By taking their rye to 100, WhistlePig's 10 Year is not afraid to tame those bold flavors.
And it's definitely one of the best rye whiskeys on the market.
Pros
Aged 10 years
100% rye
Aged in new American oak
Cons
Strong rye flavors
Not ideal for mixing
Higher priced
6
Old Overholt Bonded Rye
When you see the word "bonded" in the context of whiskey, as you do with Old Overholt Bonded Rye, it simply means the spirit was made by one distiller, at a single distillery, in one distillation season.
The term also means the spirit has been aged at least 4 years in a federally bonded and supervised warehouse, to be bottled at 100 proof.
Old Overholt is very versatile—drink it neat, on the rocks, or mixed into your next cocktail, particularly an Old Fashioned.
To the eye, Old Overholt  is caramel in color. On the nose, there's the aroma of sweet caramel as well as copper, rye, grain, butterscotch, fruit, oak, and mint. And under it all, a warm roastiness.
When you taste this bonded rye, you'll be greeted with more caramel, roasted grain, cinnamon, oak, and pepper. With good balance and a medium body, there are even the flavors of light vanilla taffy and—perhaps unexpectedly—polenta.
On the long finish, Old Overholt is spicy, with the flavors of caramel and polenta making a reappearance. It works together to earn Old Overholt a spot on any list of the best rye whiskeys.
Pros
Bonded
Versatile
Affordable
Cons
Spicy
High alcohol content
Better mixed
7
Peerless Kentucky Straight Rye
Peerless Kentucky Straight Rye is unique among rye whiskeys in its use of sweet mash fermentation, as opposed to the much more common sour mash technique. So if you have a sweet tooth, this rye could be for you.
And at 53.5% ABV, and 107 proof, Peerless Kentucky Straight Rye is a youngster—aged only 24 months in wood. But all this just means this rye is energetic and full of life.
The unique distillation process results in a well-balanced, smooth whiskey—with the sweet flavor of maple alongside brown sugar and light citrus. On the nose, there are herbal notes, with pine, dill, and grassiness.
There's also brown sugar and corn in the mix, as well as woodiness, apple, salinity, and a little heat of alcohol. On the palate, there's a strong alcohol presence. It's also woodsy, with notes of pine, fruit, sweet corn, and brown sugar.
Sampling this straight rye reminds some of a cinnamon or molasses cookie. And the sweetness continues on the finish, with vanilla toffee, crème brûlée, pepper, oak, and spice.
Peerless Kentucky Straight Rye might be too sweet for some, and it's not ideal for mixing. But try it neat or on the rocks, and you'll agree it's one of the best rye whiskeys available.
Pros
Sweet mash fermentation
Aged 24 months
Best sampled straight
Cons
Expensive
Sweet
Not ideal for mixing
Produced in the classic Pennsylvania (or Monongahela) tradition, Rittenhouse Rye has a spicy and fruity flavor profile, despite having relatively low rye content of only 51%.
Nevertheless, Rittenhouse Rye, bottled at 100 proof and bonded, has a nice mixture of fruit and grain on the nose, with banana, peach, and malty grain—an aroma some describe as being a little like a nice, comforting bowl of oatmeal.
Upon tasting this rye, there's peach and dried banana, mixed nicely with spice and pepper. Rittenhouse Rye has a relatively mellow flavor among ryes, steering more toward the side of mellow and fruity, without a heavy mouthfeel.
This rye whiskey is well balanced, with a lingering finish of maple and honeysuckle—along with light char, peach, pepper, and rye spice. The alcohol provides some heat up front, but it never becomes overly hot or too spicy.
Mellow and fruity, Rittenhouse may not be the rye whiskey for someone looking for big, bold rye flavors. Still, Rittenhouse Rye is an excellent choice for anyone looking for a mellow, fruity whiskey to mix in their next cocktail. And you can't beat the low price! It's one one of the best—and most affordable—rye whiskeys on the market.
Pros
"Monongahela" style
Well balanced
Affordable
Cons
Low rye content
High alcohol content
Mellow flavors
If you're looking for a rye whiskey that makes no apologies for being a rye, look no further than Michter's 10 Year.
Single barrel, and bottled at 92.8 proof and 46.4 ABV, Michter's 10 Year is aged for a decade in fire-charred, new American white oak barrels, resulting in flavors of vanilla and toffee, toasted almonds and cinnamon, with pepper and just a hint of orange citrus.
Amber in color, Michter's 10 Year has copper on the nose, with dill, spice, toffee, sweetness, butterscotch, banana, and dried fruit.
On the palate, Michter's really coats the tongue—with forward flavors of smoke, wood, leather, rosemary, thyme, and mint.
The whiskey then turns sweet as flavors of vanilla, coffee, and pleasantly bittersweet chocolate emerge. And it all winds down to a medium finish, revealing coppery butterscotch, dried fruit, and spearmint.
Fans of Michter's say this is a whiskey for those who aren't afraid to feel the burn of alcohol—in other words, it's not for whiskey beginners. But if you're looking for a bold rye whiskey to drink neat or on the rocks, Michter's is the best rye whiskey for you.
Pros
Aged 10 years
Aged in new American white oak
Best straight
Cons
Strong rye flavors
Not ideal for mixing
Expensive
If you're planning a Mad Men-style, swinging '60s party, you need a bottle of George Dickel Rye in your home bar. This is because George Dickel mellows their rye in a distinctive, chilled charcoal style, giving the whiskey a smooth finish, despite being 95% rye and 5% malted barley.
At 90 proof, and 45% ABV, George Dickel's is still smooth, making it a great choice for classic cocktails such as Manhattans or Old Fashioneds.
This whiskey is gold in color and grassy on the nose. On first inhale, there's also nuttiness, caramel corn, and an herbal aroma a little like tea.
Taste the whiskey, and experience the smoothness, as well as fruity notes like cherry, and a little heat of peppercorn. It's all sweet, a little like a bourbon.
And at the finish, George Dickel goes from sweet to savory—and a bit fiery at the very end. An easy drinker, George Dickel is without question the best rye whiskey to mix in your next cocktail.
Pros
Very smooth
Easy to mix
Very affordable
Cons
Not ideal straight
Sweet, like bourbon
Mellow flavors
Related Rankings
You're now a rye whiskey expert, with your eyes on one (or more) of our 10 best rye whiskeys. Next, we'll answer some commonly asked questions about rye whiskey. With this information, your next rye whiskey experience will even more memorable.
Which Is Better, Rye or Bourbon?
Bourbon and rye whiskey are similar, but also very different in one key aspect. Here's how to decide if bourbon or rye whiskey is right for your next mixed drink.
What is Bourbon?
Bourbon whiskey is made from a mash consisting of at least 51% corn.
Bourbon can only be called bourbon if it is made in the United States.
Bourbon can be no more than 62.5% alcohol before aging in wooden casks.
Bourbon has no minimum aging requirement.
"Straight Bourbon" must be aged for at least 2 years.
What is Rye Whiskey?
Rye whiskey must be at least 51% rye.
Other than that, despite the unique flavor profile of rye whiskey, bourbons and rye whiskeys are pretty much the same. Bourbons are sweet, while rye whiskeys are dry and spicy.
So what does this mean for your next cocktail?
Here are some classic cocktails that were intended to be made with rye whiskey:
Manhattan
Old Fashioned
Whiskey Sour
Here are some cocktails better suited for the sweetness of bourbon:
Bourbon Mule
Bourbon Ginger
Mint Julep
You can experiment mixing bourbon and rye whiskeys in any of these drinks, just to see which you prefer. But if you're hosting a summertime lawn party, you might want to use bourbon. If it's a holiday party, rye whiskey might be a better choice.
Should You Drink Rye Whiskey with Water?
It's an age old question: Should you drink your whiskey with a little water, or ice, or should you drink it straight instead? Turns out, drinking whiskey with a little bit of water actually makes your whiskey taste better. Why? Because science. That's why.
But seriously, researchers found that water + whiskey (yes, people get paid to research this kind of stuff) makes the guaiacol molecules (the stuff that makes whiskey taste and smell smoky) congeal at the top of the glass instead of remaining mixed evenly throughout. In other words, add a little water to your whiskey and your whiskey will taste a bit more like whiskey off the top.
But that doesn't mean you have to put water in all your whiskeys. Cask-strength whiskeys and scotch whiskeys with higher alcohol content benefit from a little bit of dilution. But try it both ways, and see which one your prefer.
What Is the Difference Between Rye and Barley?
Besides being the main ingredient in rye whiskey, rye grains are kind of a miracle grain. Here are some factors that make rye grains so unique—and some reasons you should make every effort to get more of this grain in your diet.
Rye grain is incredibly high in antioxidants, phytonutrients, vitamins, and minerals.
Rye grain is full of good carbs, helping you feel full while promoting weight loss.
Rye grain is a great source of Vitamin E, which helps regulate the nervous system and contributes to an improved metabolism.
Rye grain is high in soluble fiber, which helps lower cholesterol.
Rye grain is a great source of copper, magnesium, and phosphorous, which aid in the production of red blood cells.
High levels of rye grain in your diet is recommended for diabetics and menopausal women.
While rye is a wonder grain, one should always drink whiskey in moderation. Sorry, folks. Instead, it's best to receive the health benefits of rye through breads, muffins, or porridge.
RAVE Recommends
William Kennedy
William Kennedy is a staff writer for RAVE Reviews. He lives in Eugene, OR with his wife, daughter, and 2 cats, who all politely accommodate his obsession with Doctor Who and The Smiths.