In the popular imagination, Russia is associated with savory beluga sturgeon caviar, the literature of Dostoevsky and Tolstoy, beautiful Fabergé eggs, and of course, vodka.
But what is the best Russian vodka? Our pick for the best Russian vodka is Stolichnaya Elit. Inspired by traditional Russian filtering methods, this premium vodka is great for drinking straight or in cocktails!
Will Rogers once said, "Nobody in the world knows what [vodka] is made out of, and the reason I tell you this is that the story of vodka is the story of Russia."
Of course, we know what vodka is made from. (It's usually grains.) But this spirit has been bound up with foreign perceptions of Russia for at least 400 years. And there is no denying it — Russians love their vodka, and they love producing it for the rest of the world!
There is some debate as to who actually invented vodka, but Russia has definitely had a long-running love affair with the spirit. Some of the earliest producers were the monks at the Chudov Monastery in the Kremlin, who first began distilling grain alcohol in the 1400s.
These monks found an early patron and financial backer in Tsar Ivan III, who instituted a government monopoly on the spirit. The relationship between politics and vodka in Russia has been complicated ever since!
Today there are dozens of Russian vodkas on the market, many of them just becoming available in countries outside the traditional vodka drinking nations — often called the "vodka belt."
With so many options to choose from you, where do you start? Well, that's where we come in!
We have developed a list just for you by conducting hours of online research, checking in with trusted mixologists, industry experts, and vodka lovers worldwide. And of course, we did a little taste-testing ourselves!
We sliced up some ham, spread some caviar over salted crackers, pulled out our herring and pickles, and filled our granyonyi stakan to the top as we went in search of the best Russian vodka.
The Russian Vodkas We RAVE About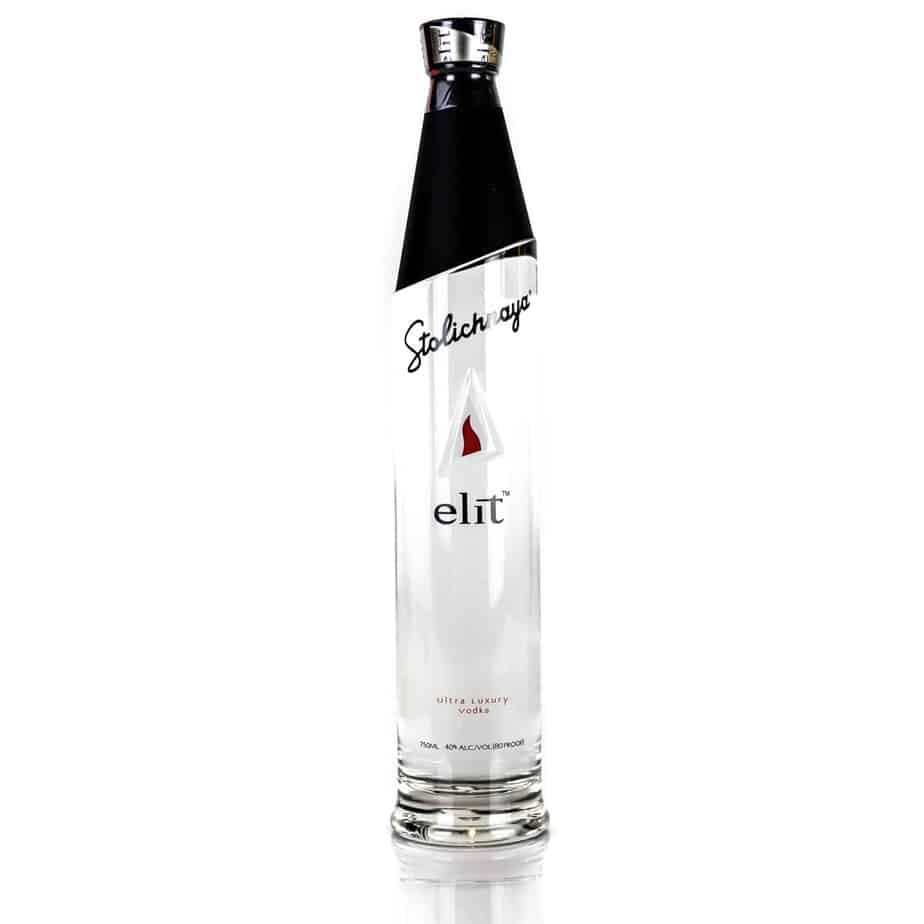 Best Top Shelf
Stolichnaya Elit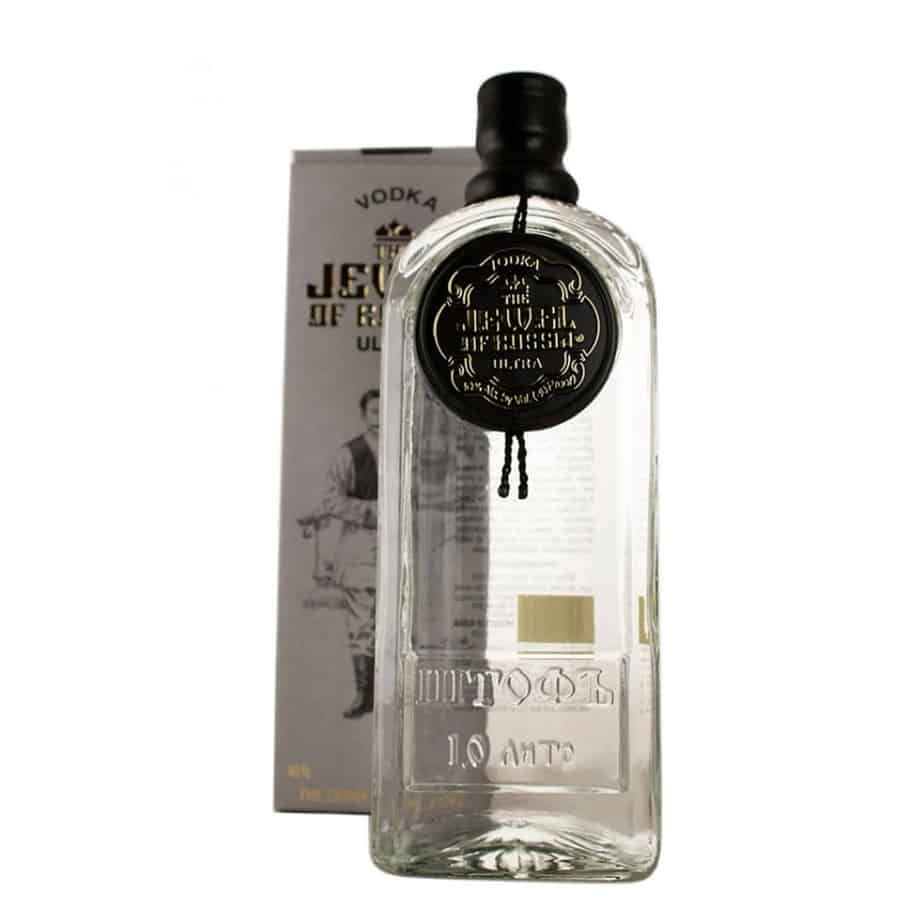 Best Mid-Shelf
Jewel of Russia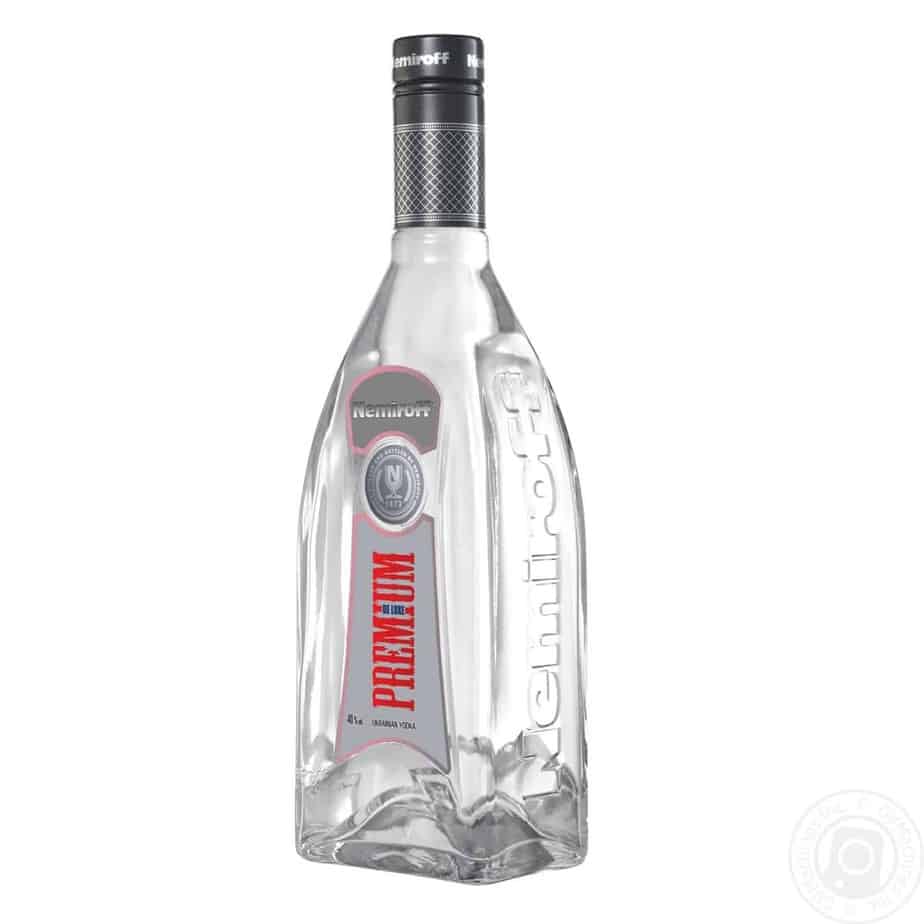 The origin story of vodka is like something out of a Russian novel — it is filled with mystery, passion, and accusations.
Legend places the origins of vodka production — conveniently, we might add — in the Chudov Monastery in the Kremlin in Moscow, the very heart of Russian power. But the truth is a bit more complicated.
According to a number of scholars, vodka was probably first produced at a local level in Poland. And more than likely, it was originally used for medicinal purposes.
So how and when did vodka make it to Russia? It was probably in the 14th century, about 100 years prior to the industrious monks of Chudov, and likely by way of Genoese merchants.
Earlier versions of what later came to be called vodka appeared under the name "bread wine." This beverage was produced primarily in lands controlled by Moscow, and with a very low alcohol content.
The first time that the word "vodka" appears in Russian is in the middle of the 18th century, and true to form, it is mentioned in a government document.
Vodka's connection to the Russian government has a storied — and troubling — history, so it is really no surprise that it was in a document detailing who could have ownership of vodka distilleries that we have our first appearance of the word in Russia.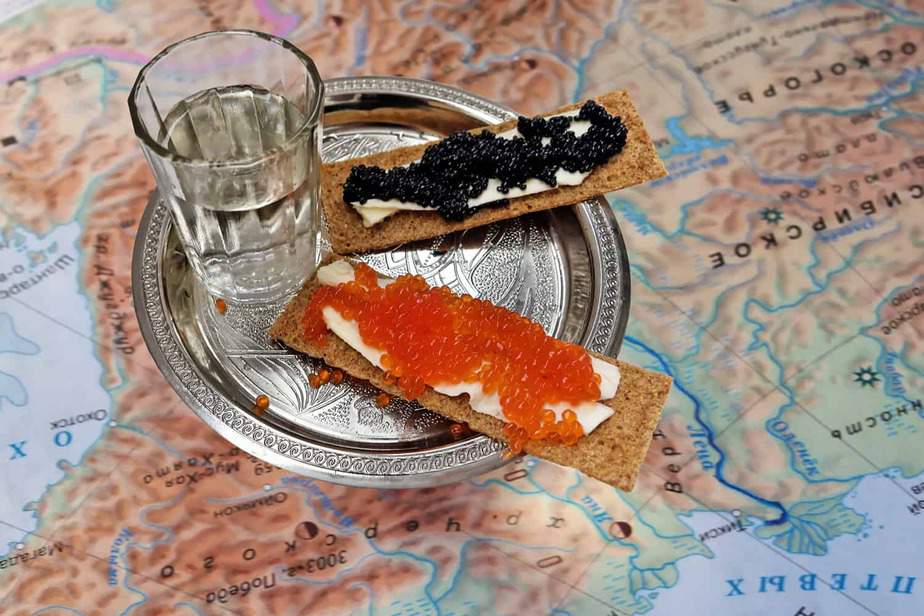 Earlier versions of vodka were low in alcohol content and in quality. In fact, the alcohol content was so low that vodka was actually sold by the bucket until the 18th or 19th century. That's when refining techniques improved the spirit's overall quality, intensified its alcohol content, and led to the need to moderate the volume of consumption.
Just because the drink was low in alcohol content doesn't mean it wasn't capable of getting folks tipsy — a fact that the rulers of Russia recognized to their advantage. According to a number of historians, it was the 16th century ruler Ivan the Terrible who first saw the political power that could come from alcohol.
Ivan enforced a state monopoly on production and opened state-owned taverns where men could drink on credit. By 1648 — well after Ivan's demise — nearly a third of Russian men were in debt to these taverns. Ivan was also the first to use alcohol, and vodka in particular, to keep his subjects drunk and divided, a tactic that Stalin would later appropriate.
Making Modern Spirits
According to another disputed story, Dmitri Mendeleev — yes, the guy that developed the periodic table — is credited with crafting the first "modern" vodka recipe.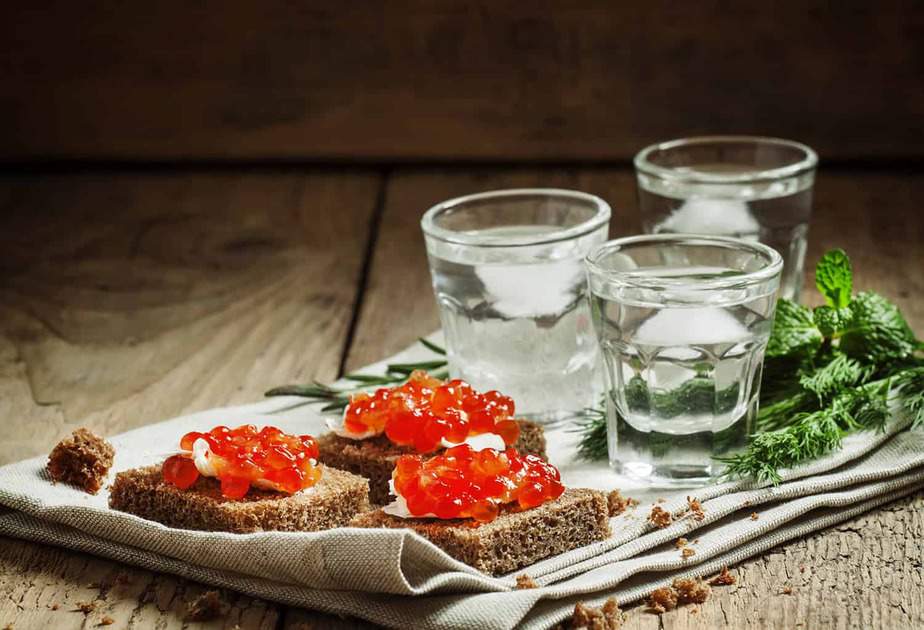 In the late 19th century, vodka quality had deteriorated, and many Russians were no longer confident in the quality of the spirits that they were consuming. Mendeleev was commissioned by Tsar Nicholas II to create a higher quality spirit.
In 1894 — considered by many the birth-year of modern vodka — Mendeleev calculated that the ideal alcohol content for vodka is 40% (which remains the standard to this day).
Again, the government controlled the production of vodka and reaped the benefits — at least in terms of money. By the end of the 19th century, nearly a third of the nation's budget came from taxation on vodka sales. So, when Tsar Nicholas II tried to curtail alcohol consumption, nearly one third of the budget for the army was compromised.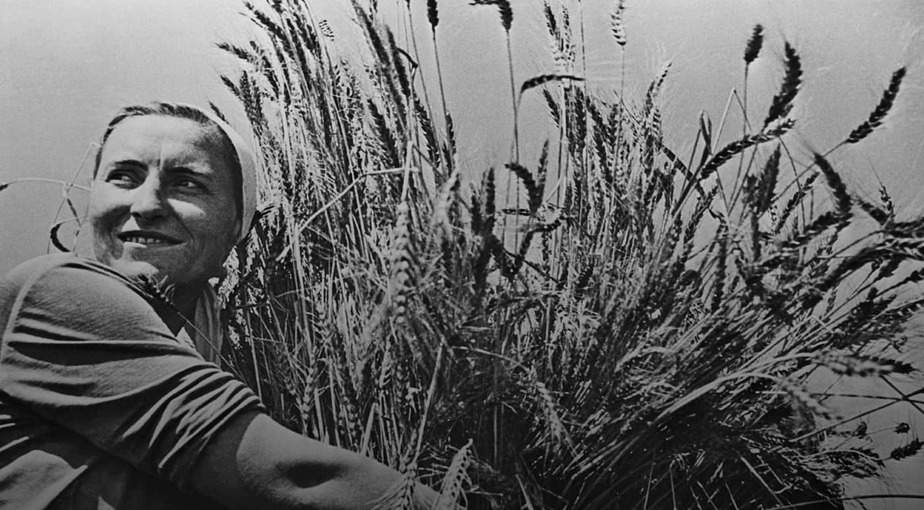 Vodka made up 91% of all alcohol consumed. On the eve of the outbreak of World War I in 1914, the emperor was seeking to impose a prohibition on alcohol consumption. But by that time, such a move spelled economic disaster.
One would not be far off in assuming that the communist-inspired Russian Revolution of 1917 was the result of bad economic conditions, resulting from revenue lost from vodka sales!
Soviet Spirits
The subsequent role of vodka revenues in the government's budget did not shift significantly with the appearance of the Soviet Union. Stalin was well-known for making his adversaries and underlings drink more than they could handle so as to quash dissent.
By the time the Soviet Union came to an end, revenue from vodka sales and taxation was yet again at one third the national budget.
But through it all, vodka remains a national icon and beloved spirit in Russia!
Methodology
Our rankings are based on hours of research, careful analysis of reviews by average consumers and well-known mixologists, and, of course, sampling the products for ourselves!
This research led us to the following key factors for ranking the best Russian vodka:
Raw material: Potato, wheat, rye? The base material that you produce your vodka with makes a difference in regard to taste, aroma, and texture.
Mixability: Does this vodka have the flexibility to be used in a Bloody Mary and vodka cranberry?
Drinkability: Most Russians like to drink their vodka straight, and often chilled.
Packaging: Russian stuff is usually cool, and cool looking.
Price: If you want truly premium vodka, expect to shell out some serious cash. But don't worry — we found the best Russian vodkas for a whole range of budgets.
Production: Distillation and filtration processes can often affect the quality of the spirit.
Check out our list to help you choose just the right Russian vodka for the occasion!
Best Russian Vodkas
The last couple of decades have seen a turn to producing high-end spirits, at a high-end price. The premiumization of the market, however, has not always led to the desired results. In fact many consumers and mixologists have raised the significant question of whether or not a high-end vodka is really that much better than a mid-level or even cheap bottle.
Among ultra-premium Russian vodkas, Stolichnaya Elit stands out, and stands up to the concerns about paying high prices for spirits. Though not as expensive as some higher end vodkas, Elit definitely delivers on the claims of ultra-premium vodkas! A lovely fresh aroma is complemented with an exceptional smoothness that comes from the unique "freeze filtration" process.
Though it is not as viscous as other Russian vodkas, it offers a balanced taste with hints of citrus, spice, and mellow sweetness before it finishes with a bit of pepper. This is an outstanding vodka for sipping straight or using in a variety of cocktails!  Za zdaróvye! To your health!
Extra smooth
Excellent aromas
Really good mixability
It's expensive!
Our second vodka on our ranking can also be ranged in the ultra-premium category. This grain-based vodka is distilled five times and then filtered using traditional Russian methods, including sand, paper, and charcoal at the Chernogolovka distillery northeast of Moscow. This is definitely a robust Russian vodka!
The aromas include rye, and a sweet and creamy full-bodied fruitiness, with some mild pepper. The texture is typical of a good Russian vodka, which means it's a bit oily with a good sturdy body. The taste includes a more traditional mineral finish and excellent smoothness which comes from the filtering process.
Like Stoli Elit, Jewel of Russia can be sipped neat, or serve as the alcohol base for almost any vodka-based cocktails. Though this spirit would be great in any number of mixed drinks, it especially shines in a martini, letting you know that you are drinking a Russian vodka!
Excellent finish
Great mixability
Good taste
Mineral finish may be too strong for some
So, we cheated. Nemiroff is not from Russia, it's from Ukraine. But it is sooo good, we think it deserves to be included on this list. Plus, it has grown to be one of the most widely consumed vodkas in the world. This is a grain based vodka, and one of the most unique factors is the water source used in production. The water comes from an artesian well where the water is filtered by 540 million year old minerals.
The nose on Nemiroff offers hints of thyme that accentuate vegetative freshness. The mouth-feel is buttery and with sweetness and mild spice and a solid crisp mineral taste that is the result of the water source used in production. The finish is smooth with some heat on the back end.
Another great vodka that can be enjoyed straight or in your favorite cocktail, Nemiroff has made a name for itself since its inception in 1992. And its reputation for an excellent vodka at a reasonable price is well deserved!
Really good price
Good nose
Great mixability
Some bitter aftertaste
Our next vodka is an excellent grain-based vodka that is filtered and distilled at a high clip. Zyr was released in 2003 and is distilled five times, filtered nine times with water that comes from regions close to the border with Finland, and tasted three different times during the production process. Hailing from area just outside Moscow, this vodka is really, really smooth.
The nose is clean and fresh with notes of fresh cut grains. The mouth-feel rewards with a plush full bodied feel that is somewhat oily. The taste gives some sweetness, with a fine mineral water finish that is smooth but very flavorful.
This vodka gives good taste and feel when sipped straight, but it can also shine in a variety of cocktails.
Smooth finish
Good mixability
Still hard to find
Upper-end on price
The packaging of Beluga really fits the aesthetic for a vodka named after the more famous caviar in the world. This grain-based vodka is produced in western Siberia, using artesian water. They also use honey, milk thistle, and oat as additives to give flavoring and smoothness to the spirit.
After distilling, the vodka is filtered twice through quartz sand and a silver filter. The nose includes hints of lemon and spice, with an overall fresh sweetness. The flavors include lemon and citrus with some spice. The finish is smooth with some heat, but that is absent if you chill it when drinking it straight. There is some aftertaste when drinking straight, but again it can be softened if the spirit is chilled.
This is a good vodka for sipping and even better for mixing in a martini or other of your favorite cocktails. And obviously, it pairs well with caviar!
Smooth finish
Great packaging
Metallic aftertaste
Higher price point
Tobaritch is a very inexpensive, but also very solid Russian vodka. The soviet style packaging gives this vodka a kitschy flair, while the name Tobaritch (comrade) is meant to evoke the idea that enjoying vodka is something you do with friends. We agree!
Tobaritch is distilled 5 times and then filtered through charcoal and silver (silver-filtering is a pretty big thing in Russia), to give it a good smooth finish. The aromas include hints of lemon and eucalyptus. And the flavor profile is similar, with lemon and some sweetness. The water source adds a hefty mineral taste as well.
Although not ideal for drinking straight, this is a great vodka for use in cocktails. And the price is so good, why wouldn't you have a bottle of this on your shelf?
Great price
Good mixability
Not great for sipping
Bitter aftertaste
Russian Standard vodka comes from a recipe created in 1894 and attributed to Dmitri Mendeleev, the famous scientist who developed the periodic table. This recipe is widely regarded as the first "modern vodka" created in Russia. Mendeleev was commissioned by the government to develop the recipe because much of the vodka in Russia at the time was of really poor quality. Russian Standard was the solution.
With a thick and creamy smell, there is some sweetness on the nose. The mouth-feel is typical of Russian vodkas with an oily texture, and a nice spicy finish with hints of vanilla and pepper. Unique in our list thus far, this vodka lacks the mineral quality that often accompanies a Russian vodka.
This vodka offers great flexibility for mixing cocktails, and though it is not as cheap as Tobaritch, it's still a really great price. So enjoy!
Spicy finish
Slightly sweet nose
Good price
Lack of mineral quality
Ah, a classic. At least in the west. Stolichnaya is among the most popular vodkas in the world, and is often at the top in terms of bottles sold every year. These folks are also marketing geniuses, and have created some of the most memorable ad campaigns in the liquor world.
This is a solid, even if unremarkable, vodka. And it is a good price. The aroma is — well, it's like vodka: alcohol and grain. The flavor is a bit bittersweet and it does give off heat on the finish when drinking or sipping straight.
This is a really solid vodka for mixing drinks. Stoli is probably not the best option for sipping straight (unless you chill it), but it's excellent in a screwdriver or Bloody Mary. And this is also a great bottle to take to a party!
Good price
Good mixability
Heat on the finish
Bitter aftertaste
Though Green Mark has been around since the 1920s, it has only recently been available outside of Russia. This is one of the good, cheap vodkas that you will find in many Russian homes, which speaks to its quality and popularity.
The aromas include bread and some spice and citrus notes. The flavor palate is malty, with a good sweetness. And Green Mark offers a good viscous finish with a little heat at the back of the throat.
This is a vodka that you can sip, but it's much better when used as a base for cocktails. So get out your vermouth and olives — it's martini time!
Good price
Good mixability
Malty palate
Not ideal for sipping straight
10
Jewel of Russia Ultra Black
This is the second vodka on our list from the folks at Jewel of Russia. The Ultra Black rounds out our list in part because it's more expensive than its cousin, and it is, for the most part, pretty similar. But, of course, to know for sure, you will have to try it for yourself!
The aroma includes grain with notes of pepper, crackers, and tobacco. Ultra Black features some spicy bite on the palate, a silky smooth texture, and a strong mineral finish. This is a sturdy Russian vodka, no doubt about it!
This vodka is excellent for sipping or for mixing. Although we don't love it quite as much as the other offering from Jewel of Russia, this is still a worthy choice to have stocked in your home bar.
Good nose
Great mixability
Nice finish
Pricey
Related rankings
What country has the best vodka?
Are you trying to start World War III?! Why ask such a question?!
Seriously though, figuring out which country has the best vodka is almost as subjective as deciding on your favorite color — it depends on what you like.
If you are a traditionalist, then you will most likely be drawn to vodkas produced in the countries that comprise the so-called "vodka belt."
These include Poland, Russia, Belarus, Ukraine, Slovakia, Latvia, Estonia, Lithuania, Finland, Sweden, Norway, and Iceland. These countries have been producing vodka for many hundreds of years, or in the case of Poland, probably over a thousand years, using traditional raw materials like grains, potatoes, or sugar beet molasses. Methods of production developed over a long period of time can make a big difference for taste, aroma, and color.
And there are some differences among the vodkas that come from the vodka belt countries. For instance, Russian and Polish vodkas tend to be heavier and more mineral, while vodkas produced in Sweden or other Scandinavian countries tend to be fruitier.
You might also want to try vodkas from non-traditional vodka producers like France, Holland, or the United States. Distillers in these countries have adopted and adapted the methods perfected in the vodka belt countries. They have also pioneered the use of other raw materials, like grapes.
The only real way to know which country makes the best vodka is to get out and do some taste-testing for yourself. That sounds like a great project!
What is the most popular vodka in Russia?
Even though not everyone in Russia loves vodka, there is no denying that it is an undeniable part of Russian culture. Vodka can be found at all kinds of important events like weddings, births, and funerals, and it has certainly played an important role in the history of Russia. So much so, that vodka and Russia almost seem synonymous.
Of course, "popular" can have many connotations. For instance, some of the most memorable ad campaigns for vodka came from Stolichnaya, one of the most recognizable producers of vodka, known the world over.
In fact, year after year Stolichnaya is one of the best-selling vodkas around the world. But most Russians will tell you that Stoli is rarely consumed in Russia — it's much more of an export spirit.
There is a massive liquor market in Russia — which is about what you'd expect in a country that, according to legend, chose its religion based on whether or not alcohol was allowed!
Recently Russia has also experienced the trend of premiumization, or consumers buying less alcohol by volume and turning to more expensive and presumably higher quality spirits. On this tack, one will often hear a name like Beluga vodka.
But, like any country, what is most popular is often what is cheapest. And some of the cheapest vodkas that still have good quality include Zelyonaya Marka (Green Mark), Khortitsya, and Zhouravli.
What pairs well with Russian vodka?
"Bread wine" was one of the original names given to vodka in Russia because it was traditionally meant to be consumed with bread. Makes sense, right? I mean, that's the way that Dostoevsky drank his vodka . . . albeit at breakfast.
In more recent times, vodka has been associated above all with caviar, those wonderfully salty fish eggs that usually come from sturgeon and are generally served on small pieces of bread.
But this is only one delicacy that is paired with vodka in Russia. Vegetables of all sorts are often served alongside vodka. Tomatoes, cucumbers, cabbage, and apples can often be found pickled or served fresh with a bit of salt on them.
Herring is the most popular fish served with vodka, usually accompanied by boiled potatoes. Another favorite is ham, because of its sweet and salty combination. Vareniki or Pelmeni (dumplings filled with meat or cheese, or both) served with potatoes and mushrooms to make for a savory dish that pairs well with vodka.
Some of the heartier dishes that accompany vodka include borscht, or Russian cabbage soup. And we would be remiss not to include the famous Russian pancakes, or Blini, that is often served with butter and caviar. Yum!
What is the best Russian vodka?
With literally hundreds of Russian vodkas available in Russia, and dozens accessible in international markets, it can be tough deciding on which is the best Russian vodka — especially since choosing a vodka relies considerably on personal taste.
Our ranking is the result of considerable research and is based on the following criteria:
Flavor
Price
Mixability
Packaging
Base ingredient
With these and other factors in mind, we ranked Stolichnaya Elit as the best Russian vodka. But there are a lot of close contenders, so be sure to check out the full list above.
Break out the caviar, cook up the borscht, and settle in with one of the best Russian vodkas!
RAVE Recommends
Enjoy these other premium products with your favorite Russian vodka:
Beluga Sturgeon Hybrid Caviar: If you've got the money, honey, we've got the time! Seriously though, the finest caviar in the world pairs well with any Russian vodka.
Russian Blini: A traditional Russian delicacy that pairs well with caviar and vodka.
Glass Caviar Server plus Bowl For Ice: For when you have got to have something classy to serve your world-class caviar in.
Russian Classic 20-facet Granyonyi Hot Tea Glass: Sure, it's definitely for "tea"… Whatever you decide to use them for, these glasses exude old school style.
'Vodka Politics: Alcohol, Autocracy, and the Secret History of the Russian State': If you want to know more about the history of vodka and politics, this is a great place to start!

Chris Winn
Chris Winn is a freelance writer who works in the Minneapolis area, where he and his family are beholden to two cats and a dog.