ArteNOM Selección de 1414 Reposado is, without a doubt, our choice for the best reposado tequila. 
Made at a century-old distillery, using traditional methods mixed with modern technology, this reposado is truly one of the best tequilas around. It's the perfect choice to sip or mix in your next cocktail.
Blanco tequilas are strong (and not always in a good way). Their flavors tend to overpower most mixers. Añejo (meaning "old," or vintage) tequilas are expensive and meant to be enjoyed slowly.
What's just right for tequila cocktails are the reposado, or rested, tequilas. These tequilas feature mellowed-out flavors that compliment your mixer, but also stand well on their own.
Aged in oak barrels from 2 months to one year, reposados have a more balanced blend of pepper alongside citrus and mellow, toasty vanilla.
It all means reposado tequilas are a must-have to slay it at your next cocktail party — whether your preferred mixed drink is a classic margarita, a paloma, or some other concoction devised by your favorite mixologist. Or, even better, a creation from your own bar laboratory at home.
But reposados aren't just for mixing. With rich flavors, not unlike whiskey, many reposados offer a unique complexity and meaty richness. It sometimes seems a shame to hide this exceptional quality beneath fruit juice.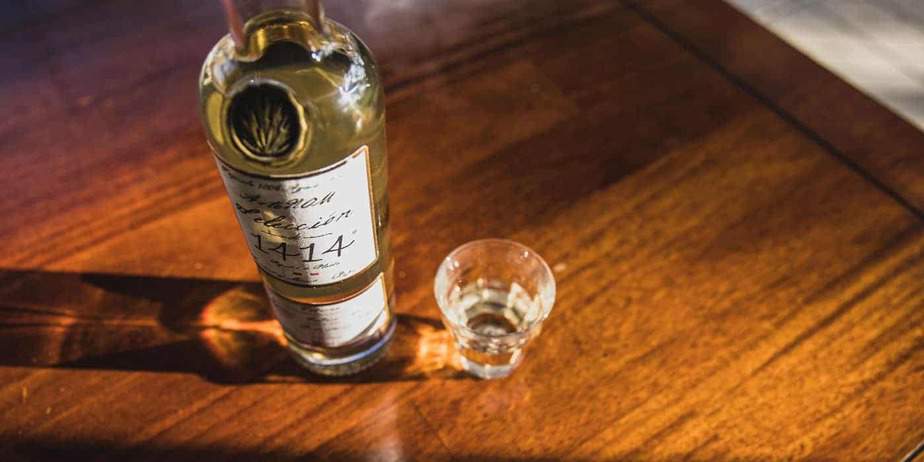 So whether you're new to reposados, or a cocktail-mixing veteran looking for inspiration, check out our top picks for the best reposados on the market.
Sip them, mix them, and of course, don't forget to enjoy them.
The Reposado Tequilas We RAVE About
Without a doubt, ArteNOM Selección de 1414 Reposado is the best top-shelf reposado on the market. With no additives whatsoever, ArteNOM Selección de 1414 Reposado is rich and well-balanced, made with a blend of tradition and modern innovation.
Read Full Review
Shop ArteNOM Selección de 1414 Reposado
$5 Off Next Purchase, Use Code DRIZLYDEAL
Those looking for a reliable, mid-shelf reposado won't go wrong with Tres Generaciones Reposado. From a tequila maker tracing its roots to the 1870s, Tres Generaciones Reposado is refined, with the kind of quality that can only come from generations of craftsmen.
Read Full Review
Shop Tres Generaciones Reposado
Don't let the low-low price tag frighten you. Cabrito Reposado Tequila is an unbelievable value without sacrificing taste. With incredible smoothness, Cabrito Reposado Tequila is perfect to sip or mix in your next cocktail.
Read Full Review
Shop Cabrito Reposado Tequila
$5 Off Next Purchase, Use Code DRIZLYDEAL
Like a lot of things in life, people tend to divide their taste in booze into categories: sweet or dry, brown or clear, fermented or distilled.
And when it comes to tequila, the basic categories are these: blanco, reposado, or añejo.
Reposado tequilas are sometimes thought to be a safe choice for a tequila drinker. Reposado means "rested" — mellowed out, middle-of-the-road. In other words, these tequilas offer mild flavors best suited for cocktails. But reposados are aged up to 12 months in oak barrels, meaning that they also have a lot to offer on their own.
Blanco tequilas are young, temperamental, and hard to handle. They're feisty and alive. A slap instead of a hug.
Reposados are a little more mature, well-rounded, and balanced. All of this adds a richness and complexity to the flavor that's sometimes missing from blancos.
Reposado tequilas are a little more expensive than blancos, but nevertheless they're an excellent middle ground between the 3 main types of tequila now standard in most brands' line-up.
100% Agave vs. Mixto
According to Mexican law, all tequila is required to be produced, bottled, and inspected in Mexico. In order to be labeled as tequila, the spirit must contain at least 51% Weber blue agave.
High-end tequila is 100% Weber blue agave. Everything else is a mixto, or tequila that is not 100% agave. Mixtos are blended with sugar and water during distillation.
Tequila is distilled in either pot or column stills until it reaches around 110 proof. Before bottling, the distillate is cut with water. This creates the bottling strength, which is usually around 80 proof, or 40% alcohol by volume (ABV).
The 5 Types of Tequila
Blanco, Silver, or White Tequila
Blanco tequilas are a clear spirit, aged or rested no more than 60 days in stainless steel tanks.
Blancos give the drinker the rawest agave experience. Somewhat earthy, blancos are tequila in its purest form. Sip them or mix them — your choice.
Joven or Gold Tequila
Gold tequilas were widely distributed in the US during the last few decades of the 20th century.
Unaged, gold tequilas are usually mixtos, colored and flavored with caramel, oak extract, glycerin, syrup, and other additives.
In other words: they're sugary. Gold tequilas are the prime culprit behind those nasty tequila hangovers.
Reposado Tequila
Reposado, or rested, tequilas are aged in wood casks for up to a year.
This mellows out the flavors of a pure blanco, giving the tequila a light straw color and a mild, oaky taste.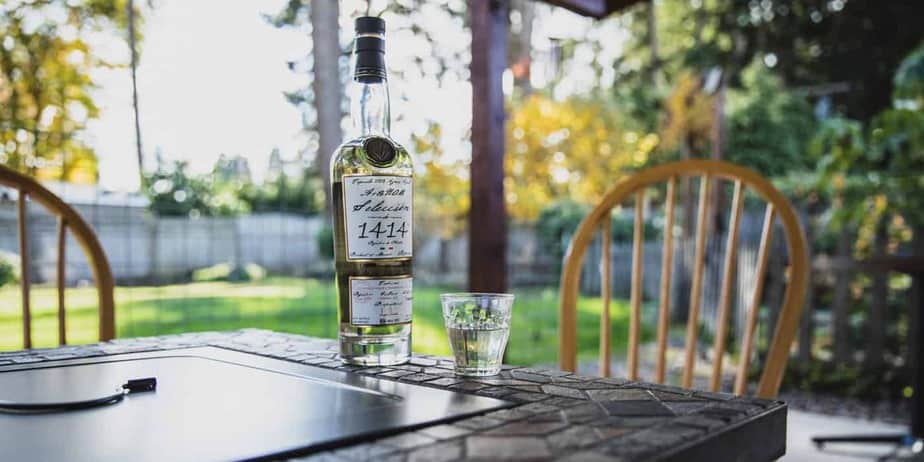 Some distilleries age their tequilas in old bourbon barrels, which adds yet another dimension to the finished product.
Añejo Tequila
Añejo, or aged, tequilas are commonly rested for at least a year, but sometimes for as long as 18 months.
They're stored in white, French oak, or ex-bourbon barrels. This gives añejo tequila some taste similarity to high-end brandy or whiskey.
Añejos are a dark and very robust spirit, known for smoothness and balancing agave and oak flavors. You might even find notes of butterscotch and caramel.
Sip añejos straight or add them to an extra-special cocktail.
Extra-añejo tequila
After spending a whopping 4 years(!) in whiskey barrels, extra-añejo tequilas have a very similar profile to a fine whiskey, and their price point reflects the quality.
Save extra-añejo tequilas for slow, leisurely sipping.
How to Read a Tequila Label
There are a lot of tequila options out there. RAVE Reviews has the information you need to pick a tequila that's right for you.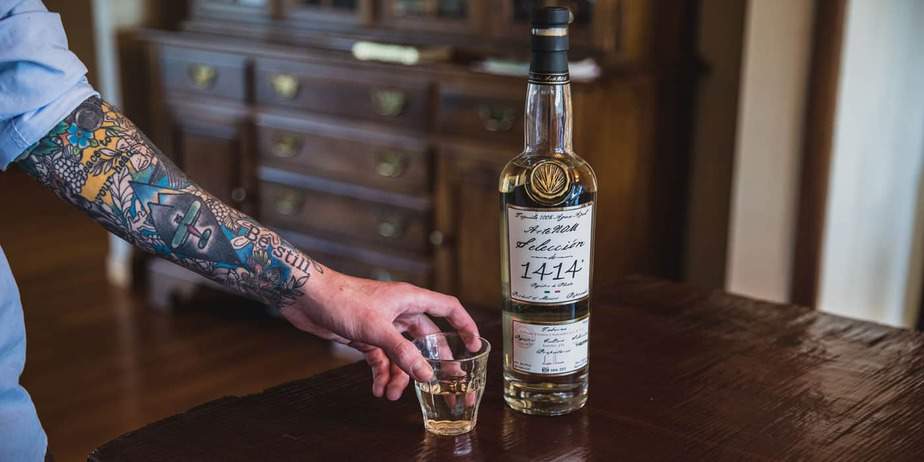 First, let's start with reading the label.
1)   Type (Tipo): Blanco, Gold, Reposado, Añejo, Extra-Añejo, Reserva de Casa (often añejos in limited edition bottlings).
2)   Purity: If the label does not say "100% agave" one way or another, the tequila you're looking at is really a mixto.
3)   NOM: Refers to the distiller's registration number. All tequila labels are required to have a NOM. Warning: The NOM does not indicate quality.
4)   CRT: CRT is an indication that the Tequila Regulatory Council (CRT) has certified the product. Although not a guarantee of quality, this serves as proof that you're holding a legit tequila.
5)   Hecho en Mexico: This simply means "Made in Mexico." Hecho a mano means "handmade" and, though not an official term, usually indicates traditional production processes.
6)   DOT: Denomination or origin number. This indicates compliance with Mexican regulations. Not required on all labels.
7)   Brand Name: Brand name doesn't always indicate who makes the product. Many distilleries produce multiple brands.
8)   Alcohol Content: How much punch is this tequila packing? Tequilas in Mexico are usually 38 to 40% alcohol by volume (76 to 80 proof). 
So there you have it. With this information, you're ready to pick out the right reposado for your tastes.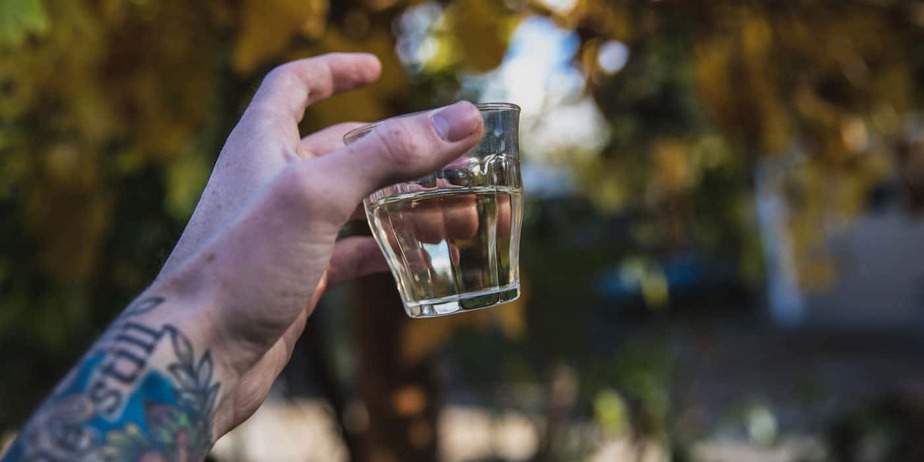 Keep reading and we'll let you know our picks for the best reposado tequilas on the market.
Methodology
Here at RAVE, we take our ranking methodology very seriously. We started by examining hundreds of reviews from everyday customers and tequila specialists alike. Then we got input from numerous experts in order to come up with this: a list of the 10 very best reposado tequilas on the market.
What are the most important factors in determining which reposado tequilas make the cut? We're glad you asked. Here are our main criteria:
Price point

Distillery of origin

Distinctive or unique flavor notes

Is it a sipping tequila or does it mix well?
With all this in mind, you have the information you need to select the perfect reposado tequila.
Best Reposado Tequilas
Related rankings
What is the difference between reposado and añejo?
The answer is time.
Both spirits are tequila, made from agave. But reposados and añejos are very different — different in the fermentation process, color, and even flavor.
Reposado means "rested" and añejo means "vintage" or "aged." So it makes sense that añejos are aged longer than reposados after the distillation process. And this aging process does add depth and complexity to flavors.
Another difference is price. It stands to logic that reposados, with less time between distillation and consumption, are a bit less expensive than añejos. But the richness of an añejo, when sipped properly, is usually worth the extra expense.
Here's your tequila cheat sheet.
Añejo means "vintage" or "aged" and reposado means "rested."

Añejo tequila is aged for a minimum of one year but not more than 3 years, while reposado is aged for a minimum of 2 months but not more than a year.

Añejo is kept in special small barrels. Reposados are kept in all types of barrels.

As añejo is aged, more complex flavors are imparted to the tequila. Reposados typically retain a mellow oak flavor.

Reposados are a light straw-yellow color, especially when compared to the dark amber or caramel color of añejo tequila.
What is the best sipping tequila?
Maybe mixed drinks aren't your thing. Perhaps you prefer to sip your tequila slowly, or pair it with food. That's okay — reposado tequila is still a good option for you. Here are some sipping reposados we can't stop raving about.
Clase Azul Reposado
Experience delightful notes of cream soda, caramel, and spice, alongside a delectably sweet, lingering finish.
Espolòn Tequila Reposado
Taste white peppercorn, nutmeg, vanilla, and toasted fruits in this bold and flavorful tequila.
Pueblo Viejo Reposado
With touches of raw agave, Pueblo Viejo is big, bright, smooth, and complex. The tequila features notes of cinnamon, baking spices, vanilla oak sweetness, flourishes of white pepper heat, and a dry finish.
Muchote Tequila Reposado
Exquisitely smooth, Muchote Tequila Reposado has notes of vanilla on the palate and nose, with an abundance of salted caramel and creamed corn silkiness.
Siembra Valles Reposado
This reposado is deep and complex, with a juicy sweetness as well as notes of banana, mango, apricots, and peaches. Peppery heat mixes raw cacao, honey, and wet stone on the finish.
Don Julio Reposado
This reposado isn't aged as long as many, so it retains some of the flavors of a blanco without sacrificing a silky texture and rich, creamy finish. There are touches of cacao and Mexican hot chocolate, as well as white pepper.
What is the best type of tequila for a margarita?
The margarita is perhaps the most well-known tequila cocktail. Here are some tips for making your next margarita one to rave about.
Which tequila should you use to make margaritas?
Expert bartenders suggest using blanco, joven, or reposado tequila in your next margarita. Blancos give your margarita a true agave flavor. And reposado is for those who want a smoother taste.
Añejo and extra-añejo are too refined to mix with citrus. We feel they should be appreciated on their own.
Should you add other liquors to your margarita?
Triple sec, Cointreau, and Grand Marnier can be used to add a sophisticated orange sweetener to margaritas. They also add a smooth balance to the lime.
For more a natural agave flavor, simply use an agave syrup. A natural sweetener, the syrup heightens the agave flavor, while adding complexity that other sweeteners diminish.
To salt or not to salt?
Some mixologists say salt opens up the taste buds and the palate, aiding in the tasting experience. Others say salt neutralizes the sweetness of the cocktail. We at RAVE say salt accompanies the agave and lime flavors nicely, while enhancing the overall margarita experience.
When salting a margarita glass, first swipe a lime around the edge of the glass. That way the salt sticks.
RAVE Recommends
Once you've got your reposado tequila picked out, don't forget to accessorize. Here are some of our top picks: