We recommend products based on unbiased research from our editorial team. We may receive compensation if you click on a link.
Read More.
For the best potato vodka, look no further than Chopin. 
Made in Poland with locally sourced potatoes, it's distilled 4 times for smoothness. This vodka has earned a strong reputation for its subtle, earthy flavor profile and its outstanding mixability. Try it and you'll agree with us: Chopin's reputation for being one of the world's best vodkas is well-deserved.
You say tomato, I say tomato; you say potato, I say vodka.
Today's vodka market includes vodkas made from all kinds of products: wheat, rye, barley, corn, molasses, grapes, and of course potatoes. Most folks assume that vodka was first made using potatoes. Most folks, however, are wrong.
Vodka was first produced from wheat and other grains. Only much later — probably 500 years later — was vodka made using potatoes.
It's also a common misconception that vodka is basically tasteless (or that it only tastes like paint thinner) and therefore, that all vodka is the same.
Actually, the base ingredient used to make any spirit will necessarily affect the final product. Vodkas made from potatoes tend to have a heavier mouth-feel and aromatic profile than vodkas made from wheat. But whether made from potatoes or wheat or anything else, they all deliver that warm and fuzzy feeling that comes from throwing back a few drinks.
But if you are interested in drinking vodka for its taste — i.e., if you are not just interested in getting schnockered — then understanding the subtleties of potato vodka is a must. We're here to help.
We undertook extensive internet research, received lots of feedback from industry experts and trusted vodka lovers, and then spent a great deal of time testing these vodkas ourselves. It's a sacrifice we're willing to make for you.
The Potato Vodkas We RAVE About
Best Top Shelf Potato Vodka: Chopin
The quadrupled-distilled, Polish-made Chopin is our top winner for the best potato vodka. With just a hint of the sweet earthiness that potato vodkas are known for, Chopin is a wonderfully subtle spirit that's perfect for mixing.
Read Full Review
Shop Chopin
Best Mid-Shelf Potato Vodka: Vikingfjord
Our mid-shelf winner, Vikingfjord, is made with water from the Jostedal Glacier in Arctic Norway. This vodka has a bit of a rougher edge than some, but that's what we love about it — it's the perfect counterbalance for sweet cocktail mixes.
Read Full Review
Shop Vikingfjord
$5 Off Next Purchase, Use Code DRIZLYDEAL
Best Budget Potato Vodka: Luksusowa
A lot of countries make good vodka, but Poland will give you the best bang for your buck. At just $13 a bottle, Luksusowa is proof that great vodka doesn't have to come at a great price. (80 proof, to be exact.)
Read Full Review
Shop Luksusowa
While vodka production and consumption is nowhere near as old as beer or wine, it's still pretty old. Most people think that production began somewhere in the 8th or 9th century.
Vodka Production
Vodka can be made from any plant matter that is starch- or sugar-rich. Unless the plant matter already has sugars in it, like fruit or molasses, the raw materials have to be broken down so that the starches can be accessed.
Usually, the raw material is heated to form a mash. Then enzymes are added to help break down the starch into sugars.
Next, heat is applied to the mixture, converting the sugars into ethanol. This process leads to what is usually called a "wash." This is distilled multiple times to extract the spirit, and usually multiple distillations produces a higher proof spirit.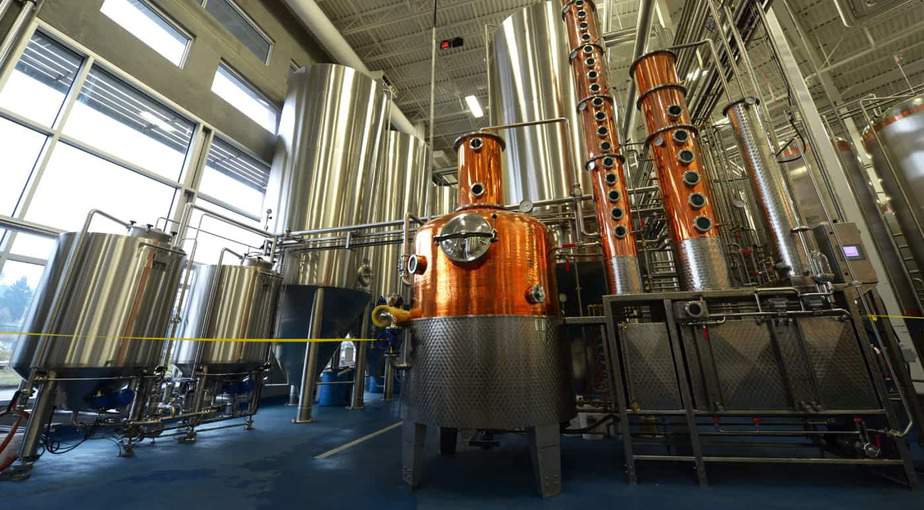 Once the spirit is distilled to specifications, the alcohol content of the ethanol is usually around 95%, which is much too high for consumption. So, after a purification process, water is added to dilute the alcohol on its way to bottling.
Softer water is generally better, since soft water doesn't contain as many salts or ions which can affect the taste of the vodka. Obviously good water is a must, since almost 70% of a bottle of vodka is made up of water.
After adding an additional softener like honey to help the smoothness of the spirit, the filtering process begins. Before the modern age, filtration simply meant letting the spirit stand so that impurities and particulates could fall to the bottom of the pot and then removed.
Nowadays, charcoal filtering is the preferred method. The aim in the filtering process is to render the taste, feel, and smell of the vodka more and more to the liking of the distiller. All along the way, the master distiller is tasting the spirit to shepherd it to its final form.
Potatoes: An Origin Story
Potatoes were not the original ingredient used for making vodka. That privilege goes to wheat or rye. That's because potatoes are not native to Europe — they originally came from Peru. The crop wasn't introduced to the "vodka belt" nations until the 17th century.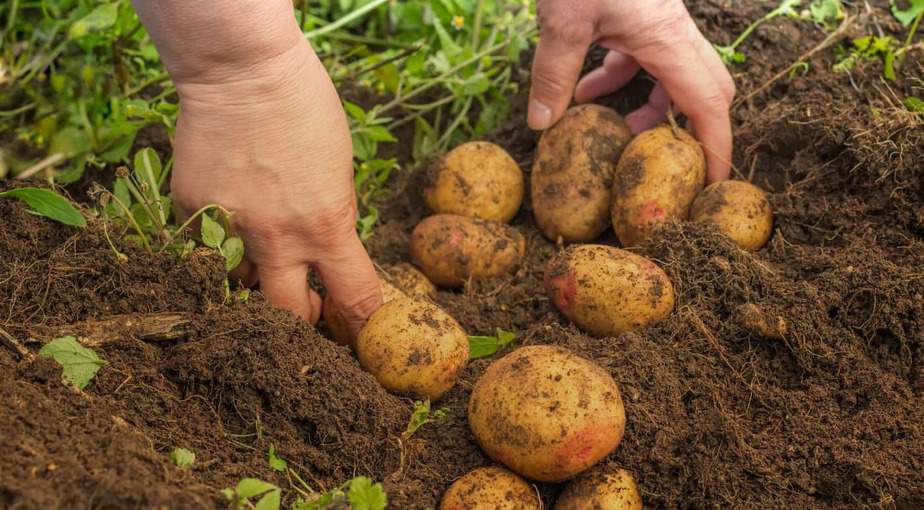 Potatoes were originally a luxury of the wealthy and didn't become a staple crop for the masses until the 18th century. How did that happen? It happened when the Swedish scientist and agronomist Countess Eva Ekeblad discovered that potatoes could be used to make flour and — wait for it — alcohol!
For her discovery, Ekeblad was admitted to the Royal Swedish Academy of Sciences in 1746 at the young age of 24. You can bet that was quite an induction party!  
The use of potatoes in the production of vodka picked up steam over the next 200 hundred years, only experiencing a brief decline during the great potato blight of the 19th century. Among the traditional materials used to produce vodka, potatoes tend to be the most labor intensive because preparing them for the mash stage requires additional steps, like peeling the skin.
Compared to wheat- or grain-based vodkas, a potato vodka is usually a bit heavier with a dense feel in the mouth, while the flavor profile tends to be more flavorless with a bit more natural sweetness.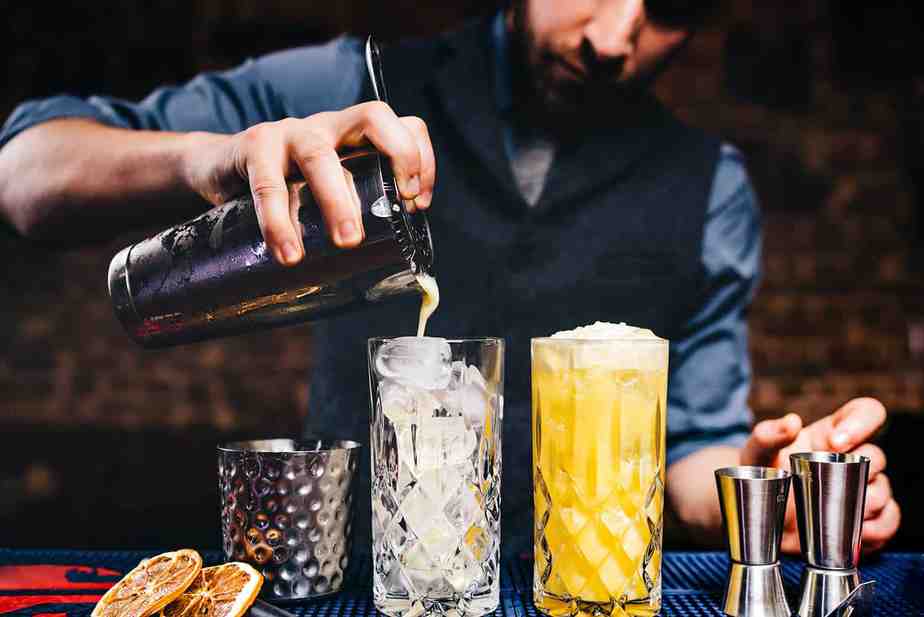 These qualities make potato vodkas great for use in cocktails, since they don't overpower with their own natural flavor.
Vodka War!
Yes, there was in fact a vodka war. It was recent. No shots were fired. And one of the sides was a group of countries known as the "vodka belt."
The conflict broke out in the European Union in 2007 around the definition of what kinds of spirits could be sold under the label "vodka." This happened in the wake of the success of Cîroc, the French vodka made from grapes — you know, P. Diddy's favorite drink.
Understandably, the traditional vodka-making countries (i.e., the vodka belt) wanted to protect their tradition (and their considerable sway over the global vodka market) by arguing that only spirits produced exclusively from potatoes, sugar beet molasses, and cereals should be called vodka.
Luckily no blood was shed — though I'm sure plenty of liquor was spilled — and a compromise was made in 2007 with the so-called Schnellhardt compromise.
This required labeling to clearly state if the vodka was produced using non-traditional ingredients. Polish producers are not happy with the settlement, but at least during this brief armistice we can still enjoy a refreshing vodka tonic!
Methodology
We arrived at our ranking through extensive research, including a metadata analysis of reviews by vodka experts, mixologists, and everyday folks who just love vodka. We even conducted some of our own in-house taste tests. (You can thank us by getting the next round.)
Then we developed a scoring system and ranked each potato vodka based on the following criteria:
Viscosity: Potato vodkas bring several signature aspects to the table, but none is more important than its unique texture.
Flavor: How sweet is too sweet?
Mixability: How versatile is the spirit?
Packaging: It's going to be sitting on your shelf. It might as well look good, right?
Price: Potato vodkas are generally more expensive than other vodkas, but that doesn't mean you have to spend a fortune.
So, before you journey into the world of potato vodkas, check out our list so you can make an informed and delicious choice!
Best Potato Vodkas
Related rankings
What does potato vodka taste like?
Even though one definition of vodka is that it should be "tasteless, odorless, and colorless," vodka lovers know that different vodkas can have different aromas and complex flavor profiles. So what does a potato vodka taste like? Well, that depends.
Distilling and filtering methods can affect the overall quality and taste of any vodka. There are additives that can alter the taste as well. With that in mind, potato vodkas are often described as "old world" style vodkas, because they have a heavier feel in the mouth.
The viscosity, texture, and creamy feel that these vodkas are known for is often accompanied with a slightly earthier and more savory flavor, increasing the feeling that you are enjoying your drink at the Russian Tea House. Chilling almost any vodka will further bring out its flavor.
These vodkas can also have a harsher feel, which is one of the characteristics that those who prefer wheat or other grain-based vodkas will point to in their criticisms.
Because these vodkas do tend to be a bit more savory, they are a great candidate for a Bloody Mary, a dirty martini, or any other savory mixed drink.
Is potato vodka good?
Beauty is in the eye of the beholder, right? Some folks swear by potato vodka, while others prefer wheat-based vodkas. Potato-based vodkas have been panned because the potato is considered a lesser-quality raw material, while others are under the (wrong) impression that all vodka is only made from potatoes!
This breadth of disagreement leaves the average consumer having to decide for themselves. For what it is worth, expert opinion in the English-speaking world tends to have a high regard for potato-based vodkas.
This is because these vodkas feel more substantial in terms of texture and viscosity, providing flavor and aromatic notes that are earthier and more savory. It obviously doesn't hurt that, in the US at least, we have seen a huge upsurge in interest in the Bloody Mary.
There are numerous posh bars and restaurants that have taken to offering Bloody Mary brunches, and it is hard to beat a good savory, full-bodied potato vodka in a drink that features spice and salt. Some of the higher-end potato vodkas even offer flavors that accentuate and highlight the vegetal and earthy flavor of the Bloody Mary.
So, if you like savory cocktails, you are probably going to agree that the potato vodka is where it's at!
What makes a potato vodka different?
Well, it's the potatoes, silly.
Seriously though, there are some subtle and important differences between potato-based vodkas and vodkas produced using other ingredients. These differences can be broken down into the following:
Production: Potato-based vodkas generally take longer to make and are more expensive. The higher expense has not only to do with the longer production process, but also with the fact that potatoes yield a lower amount of alcohol, and are more expensive to grow than grains.
Texture and taste: Another key difference between potato-based vodkas and their cousins is the texture. The mouth-feel of a potato-based vodka is heavier and creamier with more viscosity. The potato base generally adds earthy natural flavors as well, depending on filtering methods.
Mixability: Many lovers of potato vodkas claim that though potato-based vodkas can be heavier in regard to texture, the flavor tends to be subtler, allowing for even more flexibility in terms of making your favorite cocktails.
Gluten-free: We would be remiss if we didn't include the fact that potato-based vodkas offer a good alternative to folks who want to be able to enjoy a cocktail, but who struggle with a gluten intolerance.
Price: Finally, most potato-based vodkas are going to be more expensive because the overall costs of production are higher than most other vodkas. That being said, there are some really good inexpensive potato vodkas on the market — so be sure to compare before you buy!
What is the best potato vodka?
Picking the best potato vodka can involve a number of important factors, not the least your own personal tastes and needs. To help in the process, we have created this list of the best potato vodkas.
Our list is based on extensive research and includes consideration of the following factors:
Mixability: Many savory cocktails gain that added umpf from a great potato vodka!
Flavor: Whether straight, on the rocks, or in a cocktail, no one wants a bad-tasting vodka. You just don't.
Provenance: Knowing exactly where the raw materials come from can help establish whether or not your bottle of vodka is going to be reliable. Swedish, Polish, Russian, American, French — it can make a difference!
Price: Like we said, potato vodka tends to be on the higher end. But you can find some good quality potato vodkas that are not terribly expensive.
These and other factors led us to Polish-made Chopin as the best potato vodka.  
So, before you plan your next Bloody Mary brunch with family and friends, be sure to consult our list to help you pick out the perfect potato vodka.
RAVE Recommends
The best potato vodkas are meant to be enjoyed with good friends, good food, and great accessories. Here are some highly recommended products to enjoy alongside your vodka:
Chris Winn
Chris Winn is a freelance writer who works in the Minneapolis area, where he and his family are beholden to two cats and a dog.