Scots and Scots Irish are credited with inventing whisky, but many other cultures have taken a liking to the spirit.
Among those are the Japanese. That's right, the Japanese have been making whisky since the 19th century! Our pick for the best Japanese whisky is Hibiki Japanese Harmony Whisky. This delicious whisky from the storied Suntory Yamazaki Distillery, which is located southwest of Kyoto, lives up the hype that now accompanies Japanese whisky—it's some of the best whisky in the world!
Though the Japanese have been making whisky for well over 100 years, only recently has it become a major player on the international market. Based on spirit making methods developed in Scotland and then imported into the country, Japanese whisky is now widely respected by whisky connoisseurs around the world—that's right, even folks from Scotland love Japanese whisky!
This new found international presence was even celebrated in the 2003 movie Lost in Translation, where Bill Murray's character is hired to do commercials for Suntory whisky. The timing of the movie was pitch perfect—and a little ironic—given that Nikka's 10-year Yoichi single malt had won the "Best of the Best" at the Whisky Magazine awards in 2001. Nikka and Suntory are the chief rivals of the Japanese whisky world.
Since then, a shortage has hit the market in regard to aged Japanese whisky (more on that below), which has led to a proliferation of NAS (no age statement) whiskies of varying quality. So choosing a good Japanese whisky requires some thought—especially given how extraordinarily expensive they can be. Well, our ranking is here to offer some thoughtful advice as you consider which Japanese whisky you want to enjoy in your next highball!
The Japanese Whiskies We RAVE About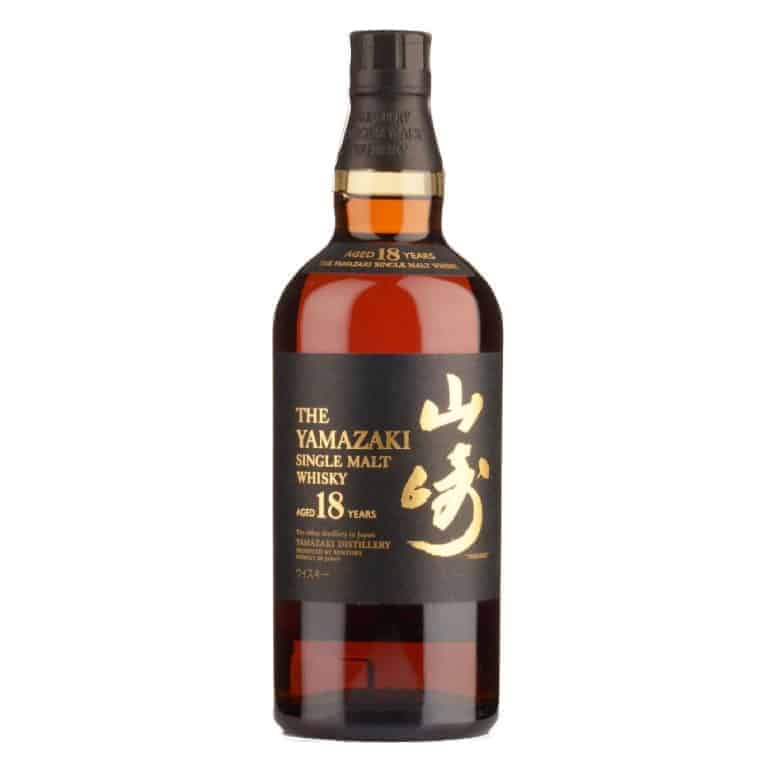 Best Top-Shelf
Yamazaki 18 Year Single Malt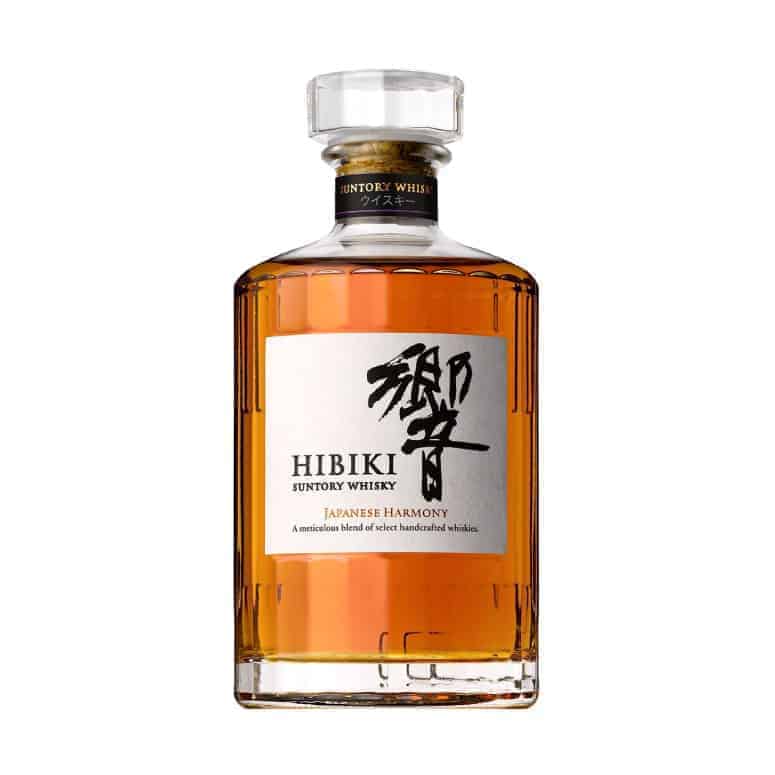 Best Mid-Shelf
Hibiki Japanese Harmony Whisky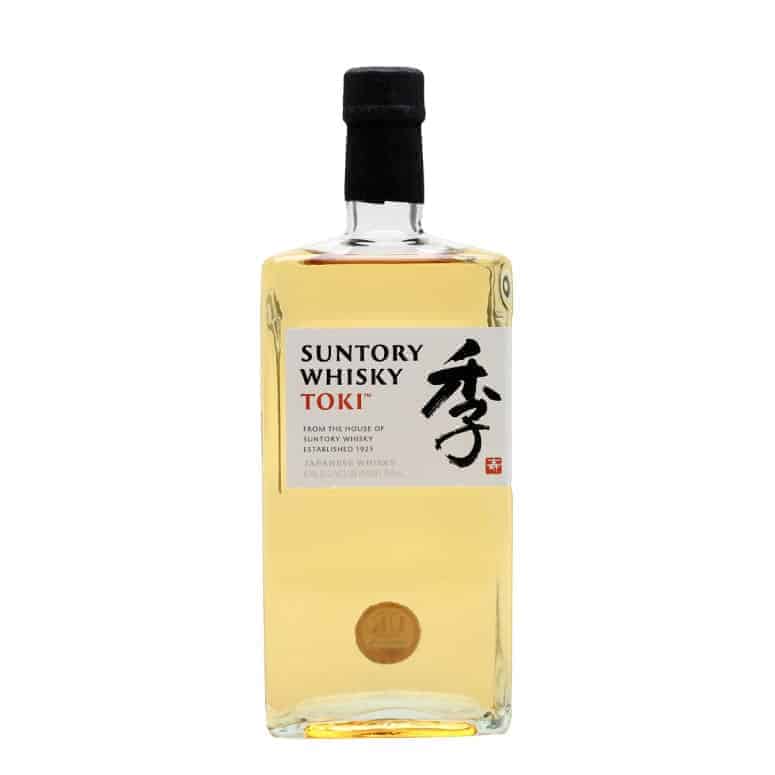 Best Budget
Suntory Toki Japanese Whisky
So how did Scotland's favorite spirit make its way to Japan? The story is rooted in the vagaries of Western imperialism and the Japanese determination to modernize and take its place as an Asian powerhouse.
The Backstory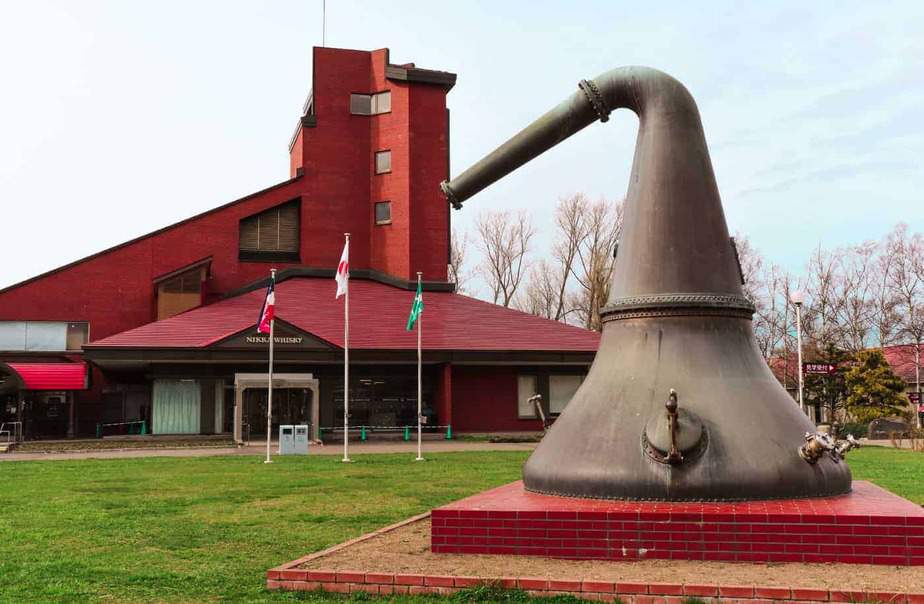 Japanese whisky production began in earnest in 1870 under the guidance of Shinjiro Torii. Torii was an enterprising pharmacist who began his career in the liquor industry by importing Portuguese port wine. He later decided to make whisky for the Japanese market.
The 1870s were a heady time in Japan, as they marked a turning point in the direction of Japanese society. The Japanese Revolution, or Boshin War, had culminated in the restoration of political authority with the Emperor, and a decided effort on the part of the Japanese state to modernize so as to become independent from Western imperial designs, which had dogged Japan since the 1850s.
In 1899, Torii established Kotobukiya—which later became Suntory. Though the early whisky produced in Japan was described as a Western alcohol, it's more than likely that it didn't taste like the current version of today. This is because it missed perhaps the most vital ingredient: Masataka Taketsuru, the "Father of Japanese whisky."
Masataka Taketsuru
Taketsuru was the son of a saké brewer who fell in love with Scottish whisky. In 1918, he was sent to Glasgow by the Settsu Shuzo company to study organic chemistry and the fine art of making Scotch. While in Scotland, Taketsuru apprenticed at Longmorn distillery in Strathspey, James Calder & Co.'s Bo'ness in the Lowlands, and at Hazelburn in Campbeltown.
He also fell in love with and married a Scottish woman, Jessie Roberta "Rita" Cowan—over the objections of both their families. Taketsuru returned to Japan in 1920 carrying two notebooks filled with his notes on what he had learned about whisky production.
Upon his return, Taketsuru worked briefly for Settsu Shuzo, but plans to build a distillery fell through so he worked for a while as a high school chemistry teacher. Then, in 1923 he, was found by Kotobukiya and hired for his expertise in Scottish whisky production methods.
Taketsuru helped design Japan's first whisky distillery, which began production in 1924. His obsession with the "Scotch" method, however, did not go over well with his superiors, who believed a blended whisky was more appropriate for Japanese tastes. So Taketsuru was put in charge of a beer refinery.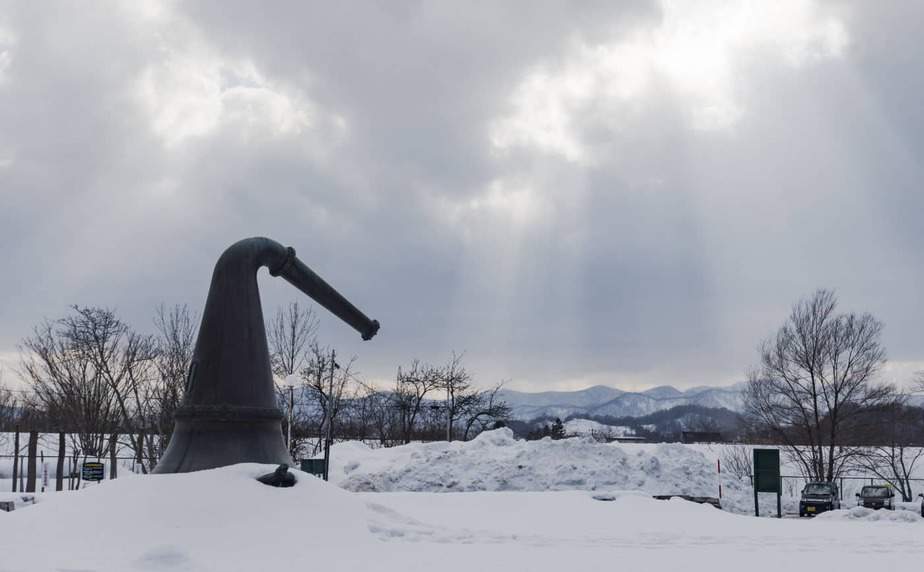 He remained loyal—even if unhappy—for a decade, and then left the company in 1934 to establish his own distillery, which later went by the name Nikka. With the appearance of Nikka Whisky Rare Old, the rivalry between Nikka and Suntory was born.
Tory's Bars
From the 1940s on, whisky consumption waxed and waned, but one thing remained constant—the Japanese penchant for the highball. Basically a "scotch and soda," the Japanese have perfected the art of making a very basic drink into a refreshing cocktail.
One of the instruments in this process was the so-called "Tory's Bars," which were opened in the 1950s in Japan. These bars specialized in highballs and became very popular in Japan.
(Not) Lost in Translation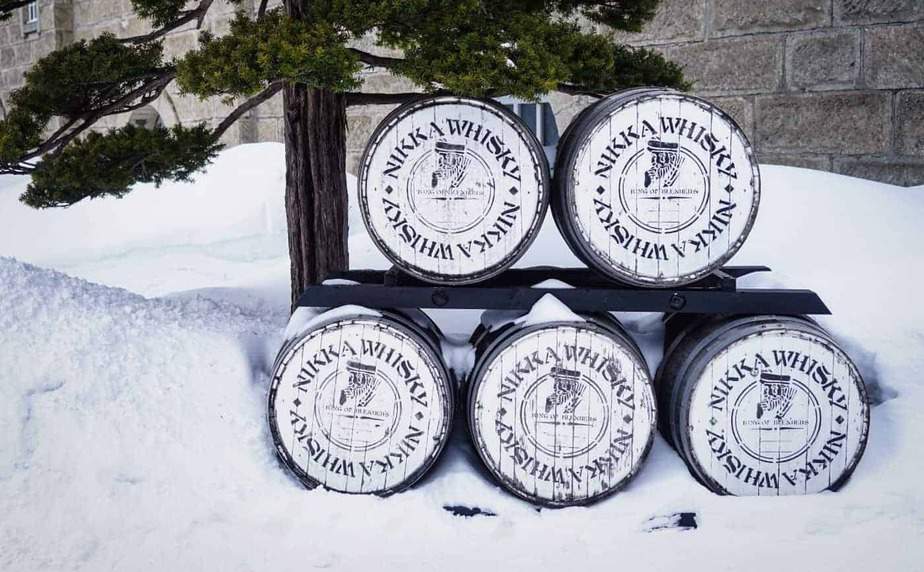 Japanese whisky was generally available in Asia and Europe until the late 1980s. In 2001, the Yamazaki Single Malt arrived in America. In 2003, the Nikka 10-year Yoichi Single Malt won the "Best of the Best" at the Whisky Magazine awards.
In 2004, Yamazaki whisky was introduced to the United States. This was fortuitous, as the Japanese market for whisky had taken a downturn in the 1990s. This downturn was due to the financial crisis that hit Japan, as well as changing tastes.
Since the early 2000s, Japanese whiskies have been bringing home the gold, beating out other competitors in several different international blind taste testing contests.
The Yamazaki Crisis
The 1990s downturn in consumption and production created a new crisis—the so-called Yamazaki Crisis. Basically, there isn't enough whisky on the market to meet the surging demand. This is because not enough of the spirit was processed in the 1990s, when many 17-year or older whiskies being sold today would have been casked.
In 2018, stories of bottles being on the shelf for a mere 10 minutes became commonplace. This severe shortage explains why prices for Japanese whisky are currently through the roof. The high cost may be good news for whisky producers, but also presents risks as an increase in production could cool what is an intense raging inferno of demand.
The good news, ultimately, is that the shortage of Japanese whisky won't last, since more and more batches will come available. So if you are a fan of Japanese whisky, but you can't afford the exorbitant price, exercise some patience and you just may be rewarded before you know it. And, if all else fails, see if you can talk a friend into going in with you to split a bottle!
Methodology
Our rankings are the result of careful analysis of meta-data from numerous trusted review sites, as well as hours of online research, reading, and listening to various reviews from industry experts, mixologists, and single malt lovers around the world. That research led us to develop the following list of the very best Japanese whiskies.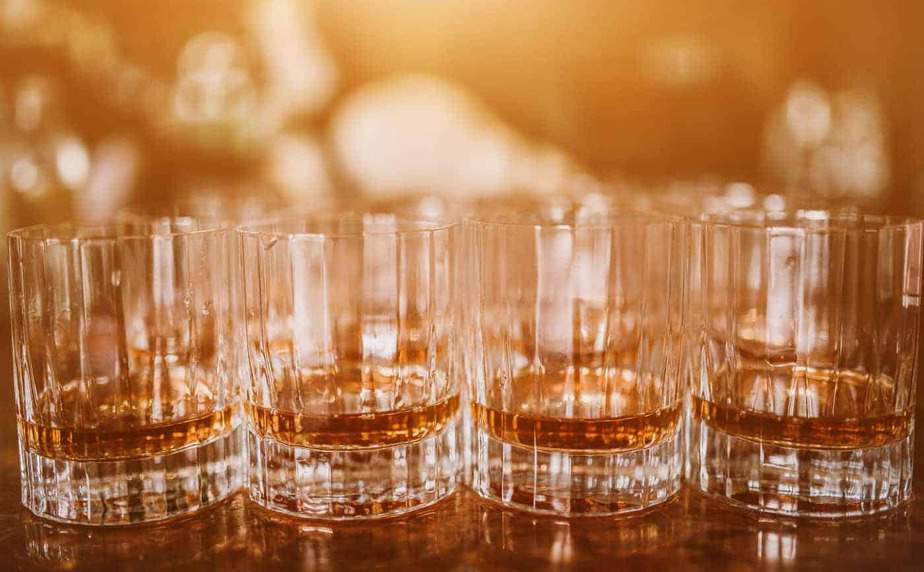 In our examination of the data, and in trying out the products ourselves, we were led to the following criteria to help us in determining our ranking:
Flavor: What is the flavor profile of this whisky?
Finish: How much heat is there, and how smoothly does it go down?
Aroma: The smell of a good whisky can be almost as enjoyable as the taste—almost.
Production Process: What kinds of barrels are used?
Packaging: Craft is something the Japanese take great pride in, and this comes through not only in regard to the product in the bottle, but also in the packaging.
Price: Well, they are all expensive—but some more so than others!
So before you drop a significant amount of money on your next bottle of Japanese whisky, take a look at our rankings to help you make an informed decision—you won't regret it!
The Best Japanese Whisky
1
Hibiki Japanese Harmony Whisky
Our first whisky is Hibiki Japanese Harmony Whisky, which is produced by Suntory. The Hibiki brand was introduced in 1989, while this whisky went to market in 2015. Meant to replace to the Hibiki 12 Year, the Japanese Harmony is so named because it is a blend of different whiskies. The whiskies are barreled in American oak, sherry oak, and Minzura oak.
Made from both malt and grain whiskies, the Japanese Harmony offers a light and airy taste and aroma. The nose is filled with floral sweetness—with pine, orange blossom, and marmalade. There is also a subtle spice as well. The taste features fruit, with orange and apricot notes, as well as honey, cinnamon, and some spiciness. The finish is clean and smooth, with chocolate and honey at the end to complement the heat.
This is an elegant whisky that does an excellent job of finding the right balance between the different whiskies that are used. At $100 a bottle, it isn't cheap—but compared to other Japanese whiskies, and given its quality, it is a real steal.
Pros
Great flavor profile
Lovely aromatics
Competitive price
2
Nikka Coffey Grain Whisky
Our second whisky is the Nikka Coffey Grain Whisky, named after the continuous still that's used in making this grain-based whisky. Because the mash bill is mostly corn (95%), this whisky is more like a bourbon than a traditional Scotch—although it's not aged in white oak barrels. The bottle does not come with an age statement.
Widely available, which is rare for many Japanese whiskies (I even found one in a small liquor store just down the street from me), the aromatics on this spirit are sweet, with some oak, caramel, vanilla, and fruit notes. There is also a grainy smell, with some floral hints as well. The palate includes dark fruits and citrus, and it has a creamy mouth feel. Vanilla and caramel, as well as grain and apple, can also be detected.
The finish is not overpowering and doesn't linger very long, but as it fades out you get a light bit of smokiness. This is a quality whisky that is lighter than the average bourbon and can be enjoyed when drunk neat or in a cocktail.
Pros
Really good price
Good flavor
Easy to find
Cons
Somewhat thin on the finish
3
Yamazaki 18 Year Single Malt
This 18 year aged single malt whisky is highly regarded and sought after, and very difficult to find—a fact that has led to very high prices. Winner of numerous awards, it is one of the most recognizable Japanese whiskies on the market. Packaged in a beautiful bottle, the color of the spirit is a gorgeous amber.
Produced using different barrels, including Spanish ex-sherry oak, American ex-bourbon oak, and Mizunara oak, the aromatics include hints of cocoa, apricot, sherry, and vanilla. The palate is rich and complex with dark fruits and nuts, as well as orange peel and vanilla. A splash of water brings out the citrus even more, and the mouth feel is an elegant, oily coating.
The finish of this amazing spirit is smooth and balanced with just a hint of smoke at the end of a long ending. Were this not so expensive, it would certainly be our first choice!
Pros
Outstanding flavors
Amazing aromatics
Remarkably smooth finish
Cons
Hard to find
Very, very expensive
4
Nikka Taketsuru Pure Malt
Our next whisky is the Nikka Taketsuru Pure Malt—a blended whisky named after the great Masataka Taketsuru, the founder of the Nikka distillery and the "Father of Japanese whisky." Barreled in a variety of casks, including ex-sherry, ex-bourbon, and American oak, the spirits that are blended are exclusively malted.
The color is a light amber, and the packaging and bottle are typical of Japanese producers—elegant, classic, and understated. The aroma includes lemon peel, grape, fresh cut grass, and citrus. The mouth feel is oily, and features hints of caramel and butterscotch, with some dark fruits, which come from the sherry cask. The finish is medium and fades out with a sweet honey and citrus aftertaste.
This is an excellent example of an NAS (no age statement) Japanese whisky. These whiskies have become part of the strategy distillers have adopted to deal with the plunging supply of aged whiskies. In this case, the price fits the product rather well, making it as attainable as it is desirable.
Pros
Decent price
Good flavor profile
Excellent finish
Cons
The initial nose can be a bit overwhelming
5
Hakushu 12 Year Single Malt
It was announced in 2018 that Suntory would be forced to discontinue its Hakushu 12 Year Single Malt starting in 2019, with limited availability going forward for some time. Thankfully, this won't be a permanent situation, since this whisky is beloved for its delicateness.
Produced at the Hakushu distillery, this whisky includes spirits aged in American oak and ex-sherry Spanish oak, and includes non-peated and peated whisky, though the latter is muted in the final product. The nose offers a fruity scent of green apples and grapefruit, as well as an earthiness.
The mouth feel is silky and begins with a sweetness that's tempered by grass and wildflowers. The finish is medium and includes the smokiness of the peated whisky. Though not overwhelming, it is a very nice touch to round out this delicate whisky. Obviously, with limited availability for a while, procuring a bottle of this spirit today may be out of reach for many. But in a few years, this wonderful whisky should again be within your grasp.
Pros
Delicate mouth feel
Great flavors
Good aromatics
Cons
Limited availability
High cost
6
Kurayoshi 12 Year Old Malt Whisky
With the Kurayoshi 12 Year Old Malt Whisky, we come to the first spirit on our list not produced by Suntory or Nikka. This is a blended whisky that only uses malt whisky, some of which is sourced from Scotland—a fact that has proven to be somewhat controversial both in Japan and abroad.
Nevertheless, this is a quality whisky with a good nose and great flavor profile. The nose on this spirit includes citrus fruits like tangerine, in addition to melon and some cucumber. There are also floral notes, as well as malt. The palate includes a sweet honey taste with spice and citrus, along with malted nuttiness. There is also a peaty smokiness that comes just before the finish.
The finish is long and smooth with some spice at the tail, which some may not enjoy. This is a solid Japanese whisky with a decent price (for Japanese whiskies, that is), though some may prefer a different bottle since some of the product is sourced from outside of Japan.
Pros
Good coloring
Good nose
Interesting flavor profile
Cons
Sourcing is controversial
Finish isn't great
7
Suntory Toki Japanese Whisky
The Suntory Toki Japanese Whisky is also our recommendation for "Best Budget" Japanese whisky. Of course, at $40 it's not exactly cheap, but compared to other Japanese whiskies, it's a real bargain. "Toki" means "time" in Japanese, and the name of this bottle of spirits is meant to evoke the idea that respecting tradition is important, but so also is the need to innovate.
The Suntory Toki is a blend of malt and grain whiskies from Suntory's three distilleries. What makes it unique is that the grain whisky takes a more prominent role than what's typical in Japanese production. This creates a sophisticated and yet also light blend. The nose is very light and bright, with mixed grains, florals, and vanilla.
The palate offers a medium-bodied mouth feel, with notes of vanilla, malt, honey, and lemon peel. This is a whisky built for a cocktail, as the flavor profile is not as dense as one might want for a sipping whisky. The price makes it very alluring, especially if you're looking to try your first Japanese whisky.
Pros
Great price tag
Good aromatics
Nice smooth finish
Cons
Flavor profile is somewhat thin
Not great for drinking neat
8
Nikka Whisky from the Barrel
Nikka Whisky from the Barrel is a blend of some 100 separate batches of malt and grain whisky. These whiskies are aged in different types of barrels, including ex-sherry, ex-bourbon, and re-charred barrels. The fact that such a blend comes out tasting good is a testament to the master blenders at Nikka.
Introduced in 1986 in Japan, it was only introduced to the U.S. market in 2018. The appearance is a gold amber, while the nose offers cedar and other wood, as well as peaty smokiness, earth tones, and vanilla. The palate is fruity with notes of honey, caramel, coconut, and lovely splashes of spice and wood.
The finish is long and creamy, and the wood from the initial taste remains, as does the smokiness and burnt walnut. The bottling is unique, as it is shaped almost like a glass brick. The price point may be a bit high for this NAS whisky, but now that it has been introduced to the U.S. market, chances are good that more of the spirit will be produced to meet demand and prices may come down.
Pros
Smooth finish
Good flavor palate
Nice aromatics
Cons
A bit overpriced
Still not widely available in the U.S.
9
Hibiki 17 Year Old Japanese Whisky
The Hibiki 17 Year Old Japanese Whisky is among several Japanese whiskies that will be discontinued for an unknown duration due to a shortage. This whisky was already very difficult to find outside of Japan, which explains the current price point of $1,500. Even still, connoisseurs may be able to find bottles in specialty stores or at liquor auctions.
Hibiki is a blended whisky drawn from malt and grain whiskies. The appearance is caramel, and the nose offers sweet aromas that include dark fruits, along with butterscotch and honey. The palate features the same honey sweetness as well as notes of oak and vanilla.
The finish is long and sustained, and includes honey and oak, with a bit of smokiness. It is unfortunate that this whisky is being temporarily discontinued, given its flavors and aromatics, but also its cult status as the whisky that Bill Murray enjoyed in the 2003 movie Lost in Translation. But if you do get a chance to enjoy a glass, then "make it Suntory time"!
Pros
Great finish
Excellent nose
Complex and delicious flavors
Cons
Very, very expensive
Difficult to find
Our last Japanese whisky is the Yamazaki 12 Year Old. This was the flagship whisky for the Yamazaki distillery owned by Suntory. The mash bill features 100% malted barley, and the packaging is attractive. The color gives off an orange hue.
The nose on this whisky includes lovely floral notes with vanilla and lots of fruit, including hints of banana, pear, and honeydew melon. The fragrance from the fruit can almost become overwhelming, but there is also a nice undercurrent of maltiness that helps balance it out a bit. The mouth feel is viscous and oily. The palate includes vanilla, oak, almonds, and cherries, with hints of citrus.
The finish is smooth and includes a nice cinnamon bite at the end. This is a good, if not great, Japanese malt whisky. The price tag is a bit too high on this product, but if you have the chance to try it out, you shouldn't turn it down.
Pros
Smooth finish
Good flavor palate
Cons
Fruit aromatics almost overwhelm
Too expensive
Related Rankings
Is it Cheaper to Buy Japanese Whisky in Japan?
Japanese whisky prices have gone through the roof. This is in part because of the so-called "Yamazaki Crisis," which refers to the shortage that has hit the market due to lower production levels that began in the late 1980s and into the 1990s, when the Japanese economy began to cool.
It's not uncommon to find bottles of Yamazaki 18 Year Single Malt listed for over $2,000 in your local liquor store—if you can even find the spirit there. And in 2018, a 50-year-old bottle of Yamazaki sold for an astounding $343,000!
Even online, prices are through the roof. So, the legitimate question to ask is: Should we just hold off buying our favorite spirit until we visit Japan?
Going straight to the source is always a good idea—and in the case of Japanese whisky, it's no different. There's no doubt that you can indeed find some bottles of whisky for substantially less if you actually go to Japan and purchase them. But there are other bottles that will cost about the same, so it really depends.
One good rule of thumb is not to buy your whisky from duty-free shops.
Many people who travel to Japan will argue that it is better to go to the distillery—or a local specialty shop, if you can find one—for buying whisky, rather than purchasing your bottle at a duty-free shop. There are two reasons: first, the duty-free offerings tend to be pretty limited in terms of selection; second, the prices are often more than what you might pay at home.
All of this is to say that if you really love Japanese whisky, and you want to get a bottle—or 10—then why not plan a visit so you can experience the culture, see the sites, and drink with the locals? You never know, it may wind up being a remarkable adventure!
How Do You Enjoy Japanese Whisky?
Well, you drink it. Seriously though, if you are asking how do the Japanese like to drink their whisky, the answer is: in a highball.
Obviously, we don't want to over-caricature an entire culture, so what I am about to say needs to be couched with the reality that there are many delightful exceptions to the rule, but the vast majority of whisky consumed in Japan is in the form of the highball, or what is also called the "Scotch and soda."
But here's the thing—the Japanese highball is not just your average whisky and soda. No, they have been perfecting this drink for the past 100 years, and you better believe that the attention to detail and craft for which the Japanese are known also played a role in fashioning their favorite whisky concoction.
Typically, you start with block ice in a glass, which must be stirred until frost appears in the glass. Then, any excess water should be poured out.
After that, you add an additional cube of ice and then the whisky. The proper mixture will be 1 part whisky and 3 parts soda, so be sure to leave the appropriate amount of room.
Once the whisky is poured into the glass, you stir 13 times—clockwise. This ensures a proper cooling down and whisky/ice mixture. After that, place an additional ice cube in the glass.
Then add soda water. And voila, you have a Zen-ed out Japanese highball. Now drink!
What Is the Best Japanese Whisky?
Determining the best Japanese whisky for yourself is a very personal choice. It has to do as much with taste and aroma, as with the aesthetics of the packaging and the story behind the spirit. And with the current shortage of available Japanese whisky, and the sky-high prices that go with it, how do you choose which one is the best for you? We crafted this short ranking to help with just that question.
Based on extensive research, our assessments include consideration of some of the following categories:
Color: Honey gold, amber, or caramel—these colors are all attractive, but some more than others.
Taste and finish: What is the flavor palate, and how does the spirit finish?
Aroma: What are the scents that greet your nose when you first take a whiff of a beautiful whisky?
Price: Though most Japanese whisky on the market is expensive, some are more worth the price than others—and there are actually some deals to be had out there.
Mixability: The Japanese love to drink highballs, so does this whisky do well when mixed with water and served cold?
Packaging and history: What is the story behind the spirit, and what kind of craftsmanship has gone into creating the bottle?
These and other factors have led us to choose Hibiki Japanese Harmony Whisky as the best Japanese whisky.
Take a look at our list before you make your next purchase for your "relaxing time."
RAVE Recommends
Here are some other highly rated products to enjoy with your next beverage:

Chris Winn
Chris Winn is a freelance writer who works in the Minneapolis area, where he and his family are beholden to two cats and a dog.