Besides being our pick for the best Irish Whiskey, Redbreast 21 Year is old enough to join you at the bar.
The aging process of this whiskey introduces deep flavors, creating a complex and highly rewarding experience. But the Irish have been making whiskey for centuries. The first written record of whiskey comes from Ireland way back in 1405, and the word whiskey comes from the original Gaelic uisce beatha, "water of life," or "aqua vitae" in Latin.
So when it comes to whiskey, the Irish know what's up and there's dozens of options to consider.
But evaluating all these Irish whiskeys could topple event the stoutest of barmen. Luckily RAVE did the legwork and scoured the web for the best Irish Whiskeys in the world in 2022, and we've compiled our discoveries in the ranking below.
The Irish Whiskeys We RAVE About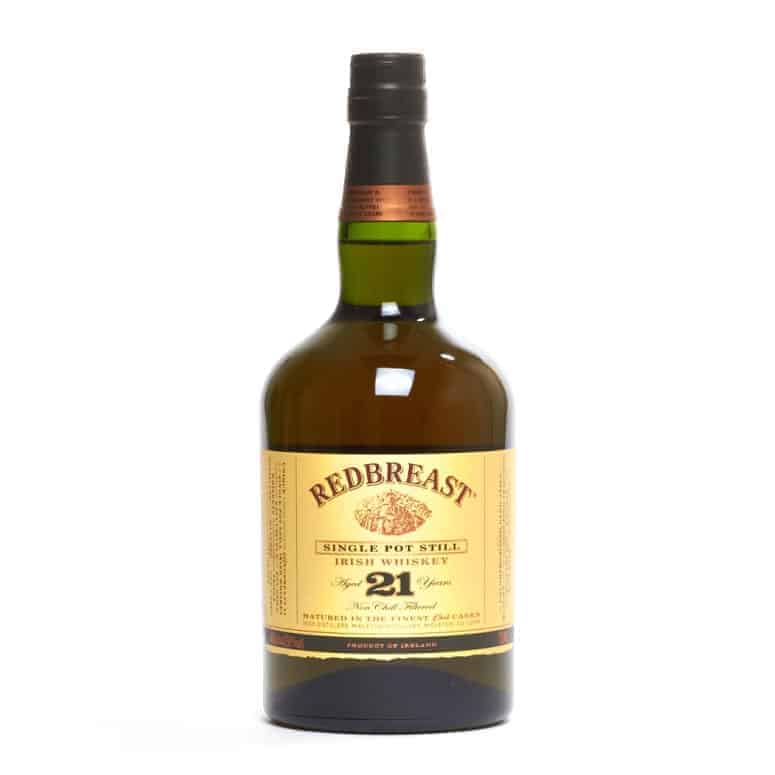 Best Top-Shelf Irish Whiskey
Redbreast 21 Year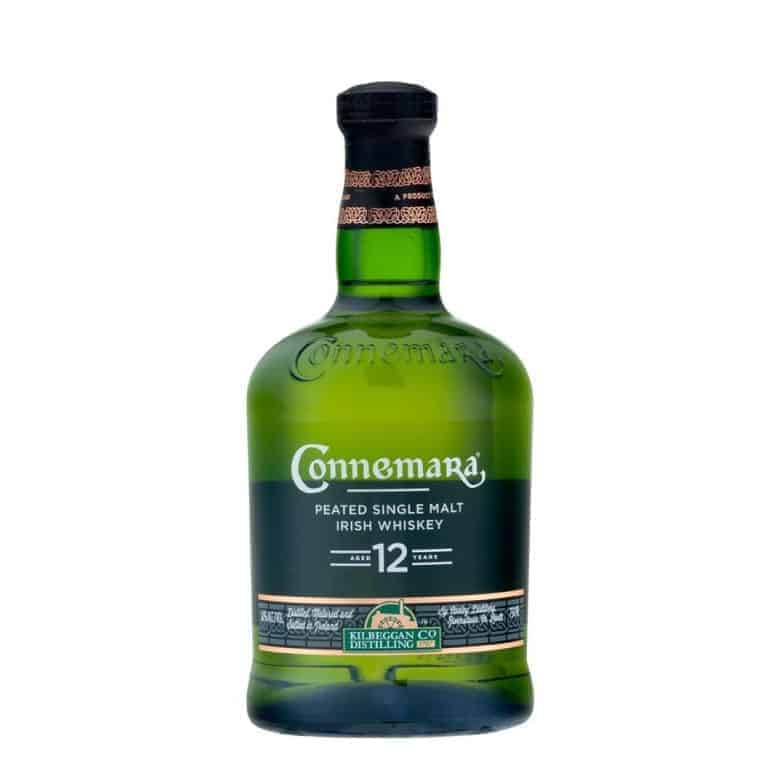 Best Mid-Shelf Irish Whiskey
Connemara Peated Single Malt 12 Year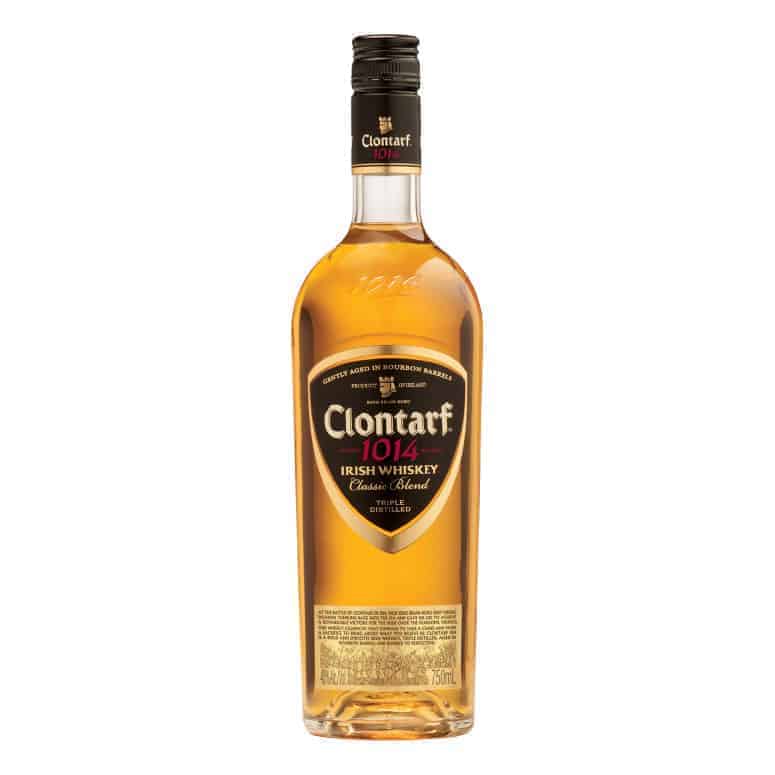 Best Cheap Irish Whiskey
Clontarf 1014 Classic Blend Irish Whiskey
What Makes an Irish Whiskey Special?
Before getting into the best Irish whiskeys, let's find out what makes Irish whiskey Irish whiskey. There are a lot of rules:
Irish whiskey must be distilled and must reach maturation in Ireland.
Irish whiskey must be made from a mash of malted cereals with or without whole grains of other cereals.
Only water and plain caramel coloring may be added to the distillate, so that it retains its color, aroma, and taste.
Irish whiskey must have a minimum ABV content of 40%.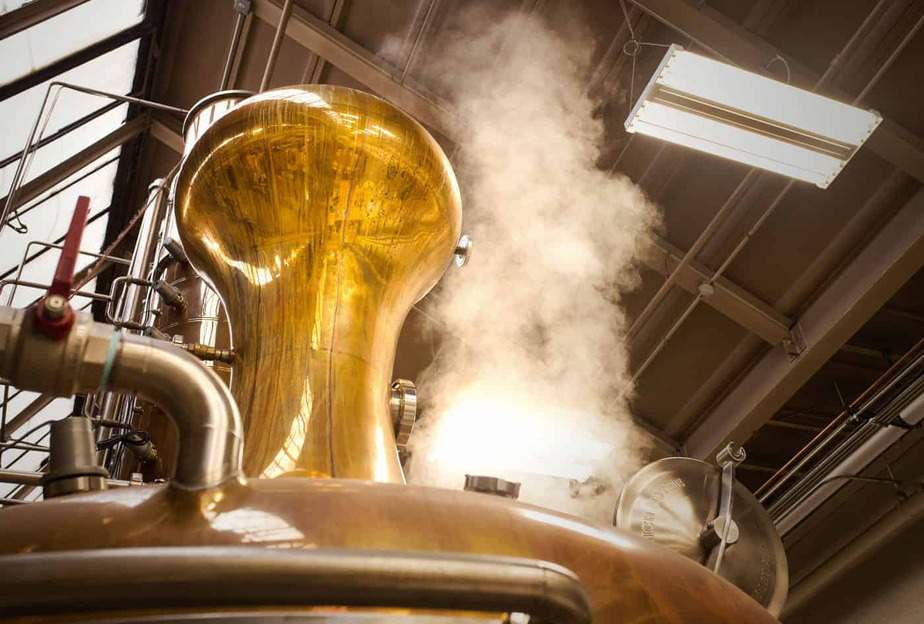 There are even some rules about labeling Irish whiskey:
Nothing may be labeled, packaged, sold, advertised, or promoted as Irish whiskey or a subvariety thereof, unless it meets the above stated relevant requirements.
Age statements must refer to the age of the youngest whiskey used.
Traditionally spelled "whiskey," it may also be marketed as "Irish whisky."
How is Irish Whiskey Made?
Let's examine four more terms related to the process of making Irish whiskey:
Single pot still: Single pot still simply means your Irish whiskey was made at a single distillery from a mixed mash of malted and unmalted barley, and was distilled in a pot still.
Single malt: Single malt whiskey is nothing more than whiskey made from a single malt, originating from a single distillery.
Single grain: Single grain Irish whiskeys may be distilled from a grain or mixture of grains, malted or unmalted, at one distillery, and aged for at least three years. NOTE: The "single" here refers to a single distillery, not the number of grains used in the distillation process.
Blended: Blended whiskeys are the product of blending different types of whiskey and sometimes other neutral grain spirits, colorings, and flavorings.
Unlike Scotch whiskey, Irish whiskey's malting process rarely uses peat, which is what gives Scotch that smoky, earthy overtone. In general, Irish whiskey is smoother than Scotch whiskey. There are always exceptions to the rule, however, and some Irish whiskeys are made with peat.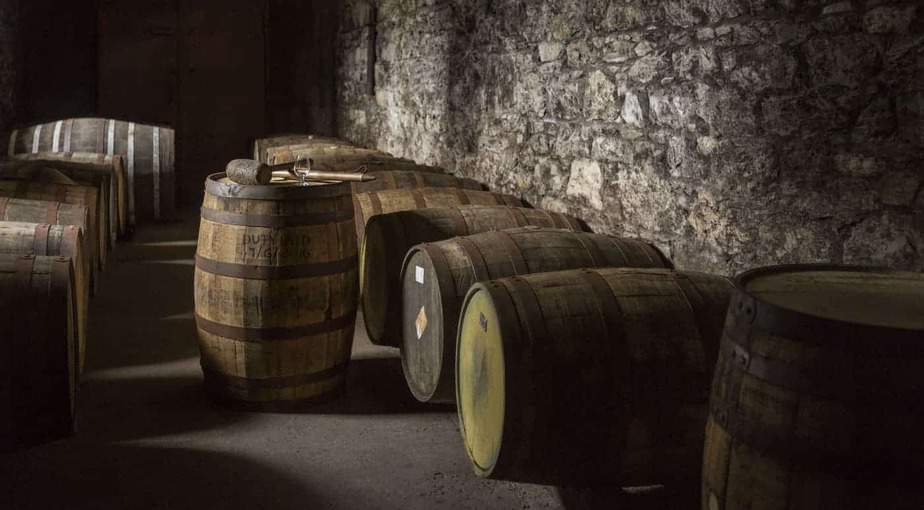 Methodology
You don't have to go to Dublin to find the best Irish whiskey — but that does sound fun, doesn't it? Instead, read our ranking of the best Irish whiskey.
When we put together this ranking, we diligently examined hundreds of product reviews from Irish whiskey fans. We also consulted Irish whiskey experts and connoisseurs, as well as professional mixologists and bartenders.
We even sampled some Irish whiskey ourselves — you can thank us later.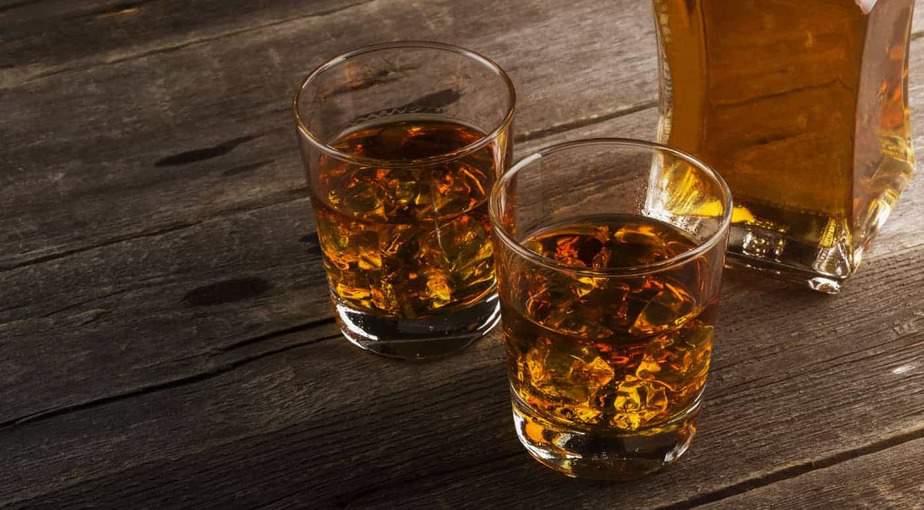 Here's what we looked for when we examined dozens of different Irish whiskey brands and distilleries:
Price point
Distillery of origin
Distinctive or unusual flavor notes
Whether the rye whiskey is best suited for sipping, mixing, or both
Read this ranking for everything you need to know about Irish whiskey. RAVE Reviews loves Irish whiskey, and after reading this list, we're confident you will too.
The Best Irish Whiskey
Our pick for the best Irish whiskey is Redbreast 21 Year.
Originating from County Cork Ireland, at 46% ABV, Redbreast 21 Year is a rich and spicy single pot still Irish whiskey that's been matured exclusively in first-fill sherry and bourbon casks.
On the nose, Redbreast 21 Year delivers a nuanced and energetic aroma of fresh tropical fruit, nuttiness, and dried fruit. And you'll enjoy the flavor or vanilla, oak, sherry, nuts, and pot still spice.
Overall, Redbreast comes through as rich and very deep on the palate, with notes of fruit, menthol, spiciness, and leather with a creamy mouthfeel. Additionally, some reviewers report ripe mango, brioche, and toffee on the palate.
On the long, textured, and smoky finish, Redbreast 21 presents oak, even more pot still spices, and barley.
No matter how you drink it, simply try this award-winning Irish whiskey and you'll agree that without a doubt, Redbreast 21 Year belongs at the top of any best of Irish whiskey ranking.
Pros
Mixable
Pot still spices
Aged 21 years
Cons
Very expensive
Spicy
Sharp for 21 year old
2
Knappogue Castle 16 Year Single Malt
Bottled at 40% ABV, the easy going Knappogue Castle 16 Year Single Malt is an exceptional Irish whiskey. It's triple distilled and aged to perfection in both bourbon and sherry barrels.
The brand is named for historic Knappogue Castle in County Clare, originally built in 1467. Knappogue is also one of the last independently bottled Irish whiskeys available.
This 16 year aging process adds complex notes of nut and sherry. Deep amber gold in color, there's also chocolate sweetness on the nose, with grainy malt and spice.
Sip this single malt, and you'll notice a soft mouthfeel with a smooth, varied profile that presents sherry, spice, and pepper off the top, but soon develops into wood, with subtle undertones of fruit and nut.
At the finish, expect more pepper and wood, giving way to spiciness, but also malt and vanilla. The warmth of this whiskey stays with you long after your last sip.
Those familiar with Knappogue 16 Year suggest pairing it with a chocolate dessert. But however you enjoy it, Knappogue is definitely one of the best Irish whiskeys on the market.
Pros
Independently bottled
Soft mouthfeel
Pairs well with chocolate
Cons
High-end price
More sherry than wood finish
Limited availability
3
Green Spot Irish Whiskey
We think that any Irish whiskey that counts Mick Jagger and Daniel Day Lewis as fans is worth trying, and both legends are known to be partial to a drop of Green Spot Irish Whiskey.
Amber in color with no age statement, Green Spot Irish Whiskey is a single pot still Irish whiskey aged up to a decade in new bourbon, refill bourbon, and sherry casks.
Made in Cork, Ireland, Green Spot is 80 proof, and one of the few remaining bonded Irish whiskeys.
Green Spot is fresh and aromatic on the nose, with the scent of fruit orchards, barley, and toasted wood. You'll also notice a bit of peppermint, malt, sweet barley, sugary porridge, creamy vanilla, papaya, and citrus.
Taste this full-bodied whiskey and discover a hint of cloves and sweet green apples. Toasted oak rounds it all off with the lingering flavors of spice and barley on the finishe.
There's also gentle bourbon oak, green woods, menthol, and potpourri, leading to a long, smooth finish punctuated with creamy vanilla.
Pros
Bonded
Aged in bourbon and sherry casks
Smooth finish
Cons
No age statement
Menthol flavors
Mid-range price
4
Tyrconnell Single Malt Irish Whiskey 16 Year
Tyrconnell is a historic Irish whiskey brand, recently revived by Cooley Distillery in County Louth.
Using Irish spring water, Tyrconnell double distills their Single Malt Irish Whiskey in traditional copper pot still, strictly using barley from the Emerald Isle.
Bright gold in color, this spirit is then aged 16 years in ex-American oak bourbon barrels and proofed at 46% ABV.
Tyrconnell's nose evokes fruit with underlying notes of oak. There's also apple, peach, and orange zest, as well as vanilla and coconut on the tail end.
The fruitiness continues on the palate with melon, green fruit, candied pear, vanilla custard, and coconut making an appearance.
Overall, the palate is light and approachable with an oily and viscous mouthfeel, building to a fruit climax, before winding back down to a dry almond flavor.
Tryconnell's long finish is subtle and sweet, with oakiness and plenty of spice.
Best served straight, or with just a little bit of water, Tyrconnell is a full-bodied, rich, and fruity single malt that earns its spot on any list of the best Irish whiskeys.
Pros
Uses Irish spring water
Strictly Irish barley
Aged 16 years
Cons
Not ideal for mixing
Mid-range price
Oily mouthfeel
5
Clontarf 1014 Classic Blend Irish Whiskey
Clontarf 1014 Classic Irish Whiskey hails from County Cork. It is triple distilled in bourbon barrels with only the best Irish ingredients, and then blended to perfection and mellowed in Atlantic Irish oak charcoal.
The result is medium gold, smooth, full-flavored, and perfectly balanced, with a rich, welcoming aroma. At only 40% ABV, Clontarf is relatively low proof. But on the nose, the classic blend is honeyed, with toasted oak, vanilla, and just the right amount of malt.
On the palate, Clontarf 1014 is delicate, complex, and smooth, with flavors of vanilla, malt, and toffee. There's also citrus, ripe fruit, and white pepper, as well as spice, oakiness, and just a touch of cut grass.
Clontarf's finish is short, continuing the subtle oak flavors, alongside a slight sweetness and pleasing amount of bitterness.
Mild, refreshing, and versatile, Clontarf 1014 is best enjoyed on the rocks, poured over ice in a tall glass. Or, add a dash of water or your favorite mixer.
Pros
Triple distilled
Aged in American oak
Affordable
Cons
Short finish
Low proof
Grassy flavors
6
Writer's Tears Pot Still Irish Whiskey
Is there a better name for an Irish whiskey than Writer's Tears? We don't think so.
Triple distilled without grain and 40% ABV, Writer's Tears is a unique single pot still with single malt whiskey. It is golden colored, non-peated, matured, and aged in American oak bourbon casks.
Over the distinctive pot still base, there's apple, with hints of vanilla and honey on the nose alongside dark honey and candied lemon zest.
On the soft palate, Writer's Tears is gently spiced, with bursts of ginger and butterscotch, with notes of toasted oak in the background.
There's also a flavor that's something like Cookie Crisp Cereal, along with small amounts of vanilla and baking spices. With Writer's Tears long, elegant finish, you'll enjoy subtle milk chocolate and almonds.
Writer's Tears is best enjoyed on its own or with just a little bit of water. No question, it's one of the best Irish whiskeys available.
Pros
Triple distilled
Single pot/single malt
Non-peated
Cons
Soft palate
Not ideal for mixing
Pot still spices
7
Tyrconnell Sherry Cask Single Malt
After spending a decade in bourbon barrels, Tyrconnell's Sherry Cask Single Malt Whiskey spends up to an additional eight months in Oloroso sherry casks from Spain, and bottled at 92 proof.
You'll notice the influence of the casks on this whiskey. Dessert-like with a dark finish, this single malt retains notes of sherry up against hints of tarte Tatin and custard.
Pale golden bronze in color, Tyrconnell's Sherry Cask Single Malt is smooth in texture, with flavors of caramel toffee, dried fruits, and citrus peel.
The aroma is spicy and leathery, with chocolate, crѐme caramel, dried fruits, and exotic spices, as well as toasty oak. There is also peach, raspberries, and nuts on the nose.
You may even notice dates, walnuts, and raisins.
Despite the warm and earthy flavors of the spirit, this single malt remains fresh and fruity. On the palate, it's dry and tangy and the finish settles nicely into the flavor of cherry cola.
Definitely the best Irish whiskey for those with a sweet tooth, Tyrconnell's Sherry Cask Single Malt is best enjoyed neat — it's like a cocktail all on its own!
Pros
Aged in sherry casks
Smooth texture
Best enjoyed neat
Cons
High-end price
Sweet
High proof for Irish whiskey
8
The Irishman 12 Year Single Malt
The Irishman 12 Year Single Malt is matured in first fill, hand-selected, and flame-charred bourbon barrels.
Only about 6,000 bottles are produced annually, and each non-chill filtered bottle is numbered by batch and quality marked.
Amber in color and 43% ABV, the influence of the ex-bourbon casks becomes immediately apparent on the nose, with light, sweet, and spicy notes of vanilla, cinnamon, and just a little bit of clove.
On the nose, there's also peach, marzipan, honey, bubblegum, and grain. It's all balanced well with apples and pears, charred wood, and freshly cut hay.Sip this whiskey and it bursts with flavors like vanilla, black peppercorn, and grassy cereal. There are also the flavors of barley and oak before it all concludes with creamy dairy fudge and a dark chocolate finish.
You may also notice raw honey, tropical fruits, barrel tannin, and charcoal, fading to a dry and herbal woodiness.
Add a little water to this 12 year to heighten its flavors. No matter how you enjoy it,  there's no question The Irishman 12 Year Single Malt is one of the best Irish whiskeys available.
Pros
Non-chill filtered
Flame-charred bourbon barrels
Best with water
Cons
Mid-range price
Limited availability
Wine influenced flavor
9
Connemara Peated Single Malt 12 Year
With a smoky flavor from peat, Connemara Peated Single Malt 12 Year appeals to fans of Scotch, and it's the only peated Irish whiskey on the market today.
At 40% ABV, this whiskey is very pale in color with no caramel coloring. On the nose, Connemara 12 Year is fresh and lively, with zesty orange, lemon, and a touch of creamy vanilla. There are also fruit and honey aromas.
The peat smoke is a constant throughout the experience, but it remains well-balanced in the mix, from first inhale to the finish.
When you taste this whiskey, it is initially sweet and fruity, with the flavor of pears, apples, vanilla cream, ginger, and spicy oak. You may also experience honey and vanilla, as well as cinnamon, dried apples, and a light woodiness.
Overall, Connemara 12 Year is light in body, with some typical Bourbon cask character. The long finish includes notes of dried fruit, pine, sugary sweetness, char, and old wood.
Try it and you'll agree, this rare peaty Irish whiskey belongs on any list of the best Irish whiskeys.
Pros
No caramel coloring
Peat flavor
Bourbon cask character
Cons
High-end price
Milder peat than Scotch
Light-bodied
Powers Gold Label is said to be "cut from the heart of the distillate," meaning only the good stuff gets in the mix.
It's a blended Irish whiskey made of triple distilled pot still and grain whiskey produced at Midleton Distillery in County Cork. There is no age statement.
Powers matures their Gold Label for up to six years in American oak casks before bottling it at 43.2% ABV, or 86.4 proof. This aging process is responsible for the spirit's spice and bold character.
Overall, Powers Gold Label has a complex and honeyed taste, with cinnamon, clove oil, and white pepper, balanced out with apple, pear, and a charred oak background.
The oils and spices of long pot still fade nicely into barley, toasted wood, and the complex flavor of honey.
On the nose, there's oats, honey, Frosted Flakes, and even honeysuckle. The palate is creamy with a malt flavor alongside buttery toast.
A little bit of spice comes through from beginning to end, and spiced honey lingers throughout the long, easy drinking finish.
Pros
Affordable
Triple distilled
Creamy palate
Cons
No age statement
Exclusively ex-bourbon casks
Small amount single grain
Related Rankings
Have you picked out your Irish whiskey yet? Get on it! We'll wait.
While you're still deciding, let's answer some commonly asked questions about Irish whiskey and how to best enjoy it.
Best Mixers for Irish Whiskey
You can enjoy Irish whiskey either neat or on the rocks. But if mixing whiskey is more your style, consider these great mixer options when you are sampling the best Irish whiskey:
The sweetness of Coca-Cola helps offset the sometimes bitter flavors of whiskey. Here's how to properly mix a little Coca-Cola with the best Irish whiskey:
Fill a tall glass with ice
Add 60 mL Jameson
Add Coca-Cola to taste
Mix gently
Enjoy with a lime garnish
Ginger Ale or Ginger Beer
Bring out the floral aspects of your Irish whiskey by adding the sweet zing of some ginger ale or ginger beer. Here's how:
Fill a tall glass with ice
Add 60 mL Irish whiskey
Top off with ginger ale or ginger beer to taste
Stir
Add lime juice, and feel free to go ahead and drop that lime wedge in the mix
Try this recipe for an Irish lemonade at your next St. Paddy's Day party:
Mix one part Irish whiskey, two parts lemonade, two parts ginger beer, and a dash of bitters in a pitcher or punch bowl
Serve in a tall glass with ice
Garnish with a lemon slice or fresh mint
Irish whiskey, particularly Jameson, mixes well with coffee. To find out for yourself, try this recipe using Jameson and espresso:
Dissolve two parts Demerara sugar and one part muscovado sugar in three parts boiling water to make a syrup
Stir sugar syrup into 35 mL Irish whiskey (we suggest Jameson)
Add whiskey to 90 mL of espresso coffee, or two espresso pours
Garnish with whipped cream and cinnamon
What goes better with Irish whiskey than Guinness beer? To enjoy this combination, just add a shot of Irish whiskey to your next pint. To add a little creamy sweetness, blend some Irish cream liqueur into the mix.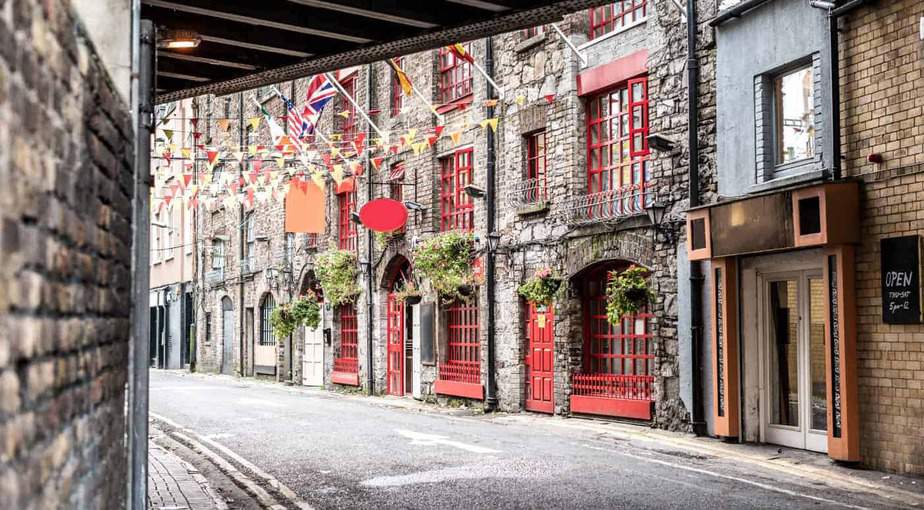 Irish Whiskey Cocktail Recipes
There's a common misconception that Irish whiskey is best enjoyed straight or on the rocks. We at RAVE say forget that noise. Here are some great Irish whiskey cocktails:
Irish Coffee
1 ½ oz Irish whiskey
2 tsp brown sugar syrup
Hot brewed coffee
Garnish with whipped cream
Mix to taste.
Irish Jack Rose
1 oz Irish whiskey
½ oz Calvados
½ oz fresh lime juice
½ oz Grenadine
Garnish with lime wedge
Mix to taste.
The Kilbeggan Secret Sour
1 ½ oz Kilbeggan Irish whiskey
¾ oz dry Vermouth
½ oz fresh lemon juice
½ oz grapefruit juice
¾ oz simple syrup
1 ½ oz club soda
1 dash orange bitters
Garnish with a lemon twist
Mix to taste.
Irish Gold
2 oz Irish whiskey
2 oz ginger ale
½ oz peach schnapps
1 splash orange juice
Garnish with lime wheel
Mix to taste.
Irish Martini
2 oz vodka
½ oz dry vermouth
½ oz Irish whiskey
Mix to taste.
The Massey Cocktail
1 oz Irish whiskey
1 oz gin
¾ oz sweet vermouth
¼ oz Green Chartreuse
⅛ oz Campari
Garnish with orange twist
Mix to taste.
Zesty Irishman
¾ oz Drambuie
1 oz Irish whiskey
¼ oz triple sec
Juice from ½ a lemon
1 splash ginger ale
Garnish with a lemon twist
Mix to taste.
Is Irish whiskey smoother than Scotch?
It is a misconception that all Irish whiskey is smoother than Scotch, since all Irish whiskey is triple distilled.
The fact of the matter is many Irish whiskeys are triple distilled, and some Irish whiskeys are smoother with more mellow flavors than Scotch.
But not all Irish whiskey is triple distilled, and not all Scotch is double distilled.
Another misconception about Irish whiskey is that it's smoother than Scotch because it's made without peat. This is sometimes true, but is now a hard and fast rule about Irish whiskey vs. Scotch.
Peat is what gives whiskey its strong and smoky flavor. Many Scotch whiskeys are made with peat, and most Irish whiskeys are made without peat, but not all of them.
The last misconception about Scotch and Irish whiskey is that the Irish invented whiskey and the Scottish just stole the idea. The Irish have been making whiskey for centuries, and were once the powerhouse in the industry.
That dominance eventually fell off to Scotch and bourbon, however. Lately, Irish whiskey has rebounded somewhat. But there's absolutely no evidence of who invented whiskey first, the Irish or the Scottish.
That's a secret that's pretty much lost to history.
How is Irish whiskey different from Scotch?
Scotland and Ireland — two countries with long and proud histories, exemplified in many ways by Scotch and Irish whiskeys. But which one is better? How are they different, and how are they similar? We found out.
Location
Irish whiskey must be made in Ireland, and Scotch whiskey must be made in Scotland. So there's one similarity between the two whiskeys.
Grain
Both Irish whiskey and Scotch are made with water and barley. With Scotch, the barley is allowed to sprout before it is dried with peat moss smoke, giving the spirit a stronger aroma and taste. Irish whiskey is more neutral in flavor and aroma.
Distillation
Irish whiskey contains alcohol continually distilled from barley and other grains. Many Irish whiskeys are distilled three times (but not all), while Scotch is distilled only twice (but again, not all). Some say this process contributes to the stronger flavor and aroma of Scotch.
Aging
Irish whiskey must age for at least three years, while Scotch is aged for two. Both typically use a wooden cask for aging.