For a long time, flavored vodka was regarded as a cheap knock-off of "real" vodka.
But now the flavor is back on the menu! Our choice for the best-flavored vodka is Effen Blood Orange Vodka. Made in Holland with locally sourced Dutch wheat and pure spring water, this spirit offers a perfectly balanced citrus flavor and a remarkably smooth finish. Flavored or not, we think it's one of the best vodkas, period.
Most closely associated with sweat, too much bad cologne, and the thumping dance music you hear at your local nightclub, flavored vodkas have often been dismissed as modern gimmicks or fads. And, to be honest, when you have vodkas with flavors like marshmallow, bubble gum, fruit cereal, and even Skittles, it's tough to argue with that perception.
But in truth, people have been creating flavor-infused liquors for a very long time.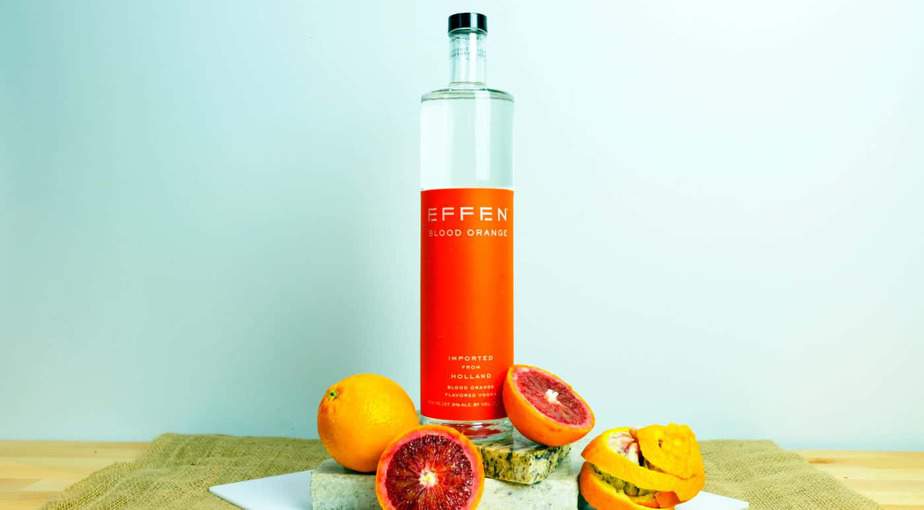 Over the last decade, flavored vodkas have made a comeback by choosing to steer clear of the overly synthesized artificial flavors, and turning to flavors that are based on nature. Many vodka producers have looked into the back catalog of flavor infusing that has been going on for centuries for inspiration.
These moves are delivering more sophisticated and complex flavored vodkas for public consumption. And when that happens, we all win.
The Flavored Vodkas We RAVE About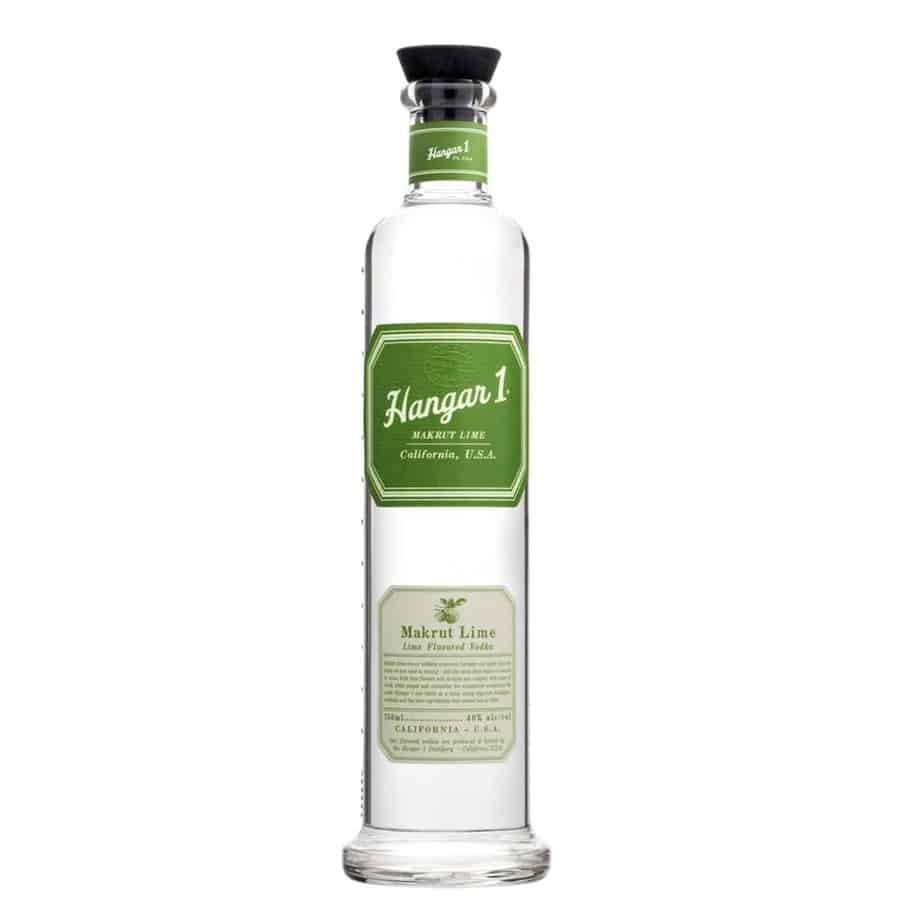 Best Top-Shelf Flavored Vodka
Hangar 1 Makrut Lime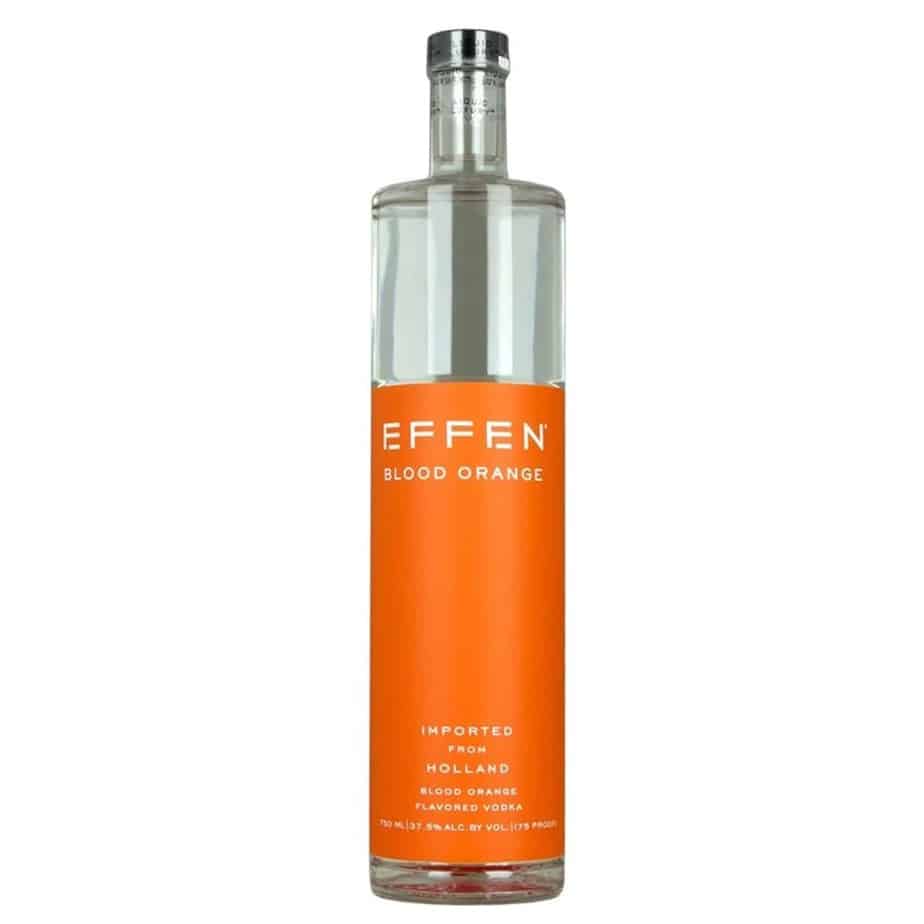 Best Mid-Shelf Flavored Vodka
Effen Blood Orange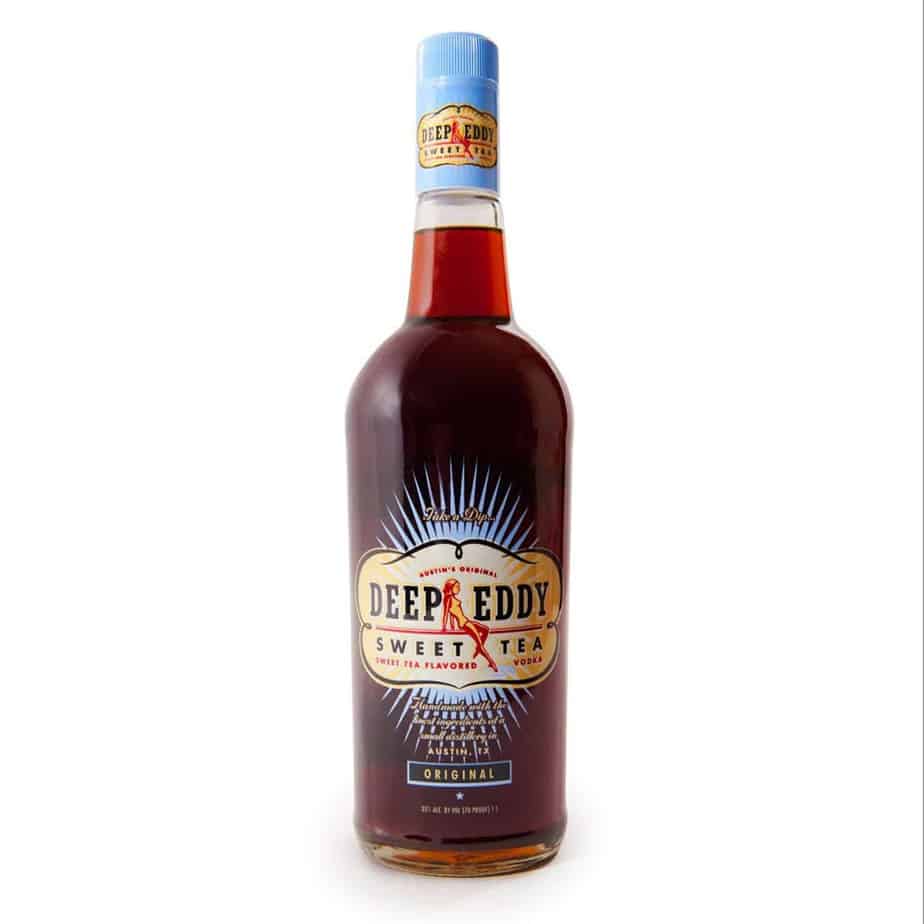 Best Budget Flavored Vodka
Deep Eddy Sweet Tea
In spite of its associations with bad decisions made during spring break, flavored vodka has been around for a long time. And I mean a very long time. In fact, flavored vodka may be as old as unflavored vodka.
And that's pretty old, given that no one is actually quite sure when vodka was first made. Some suggest that vodka may have been produced as early as the 8th or 9th century!
To Flavor or Not to Flavor
Why flavored vodka? Well, why not? Reasons for flavoring liquor have been manifold, stretching from necessity to preference.
On the necessity side, one of the principle reasons for flavoring vodka, at least in the medieval era, was to hide the hideous taste of the hooch. Most vodka is made from processing grains or other sugar- or starch-rich plants. In the early days, it was difficult to get all of the leftover raw materials out of the liquor, leaving a really, really bad taste. What better way to deal with a bad taste than to mask it with some other more suitable or pleasant taste?
Plants or herbs that were thought to have medicinal qualities were also sometimes added to vodka. This might seem strange, except that vodka itself was first used as a form of medicine.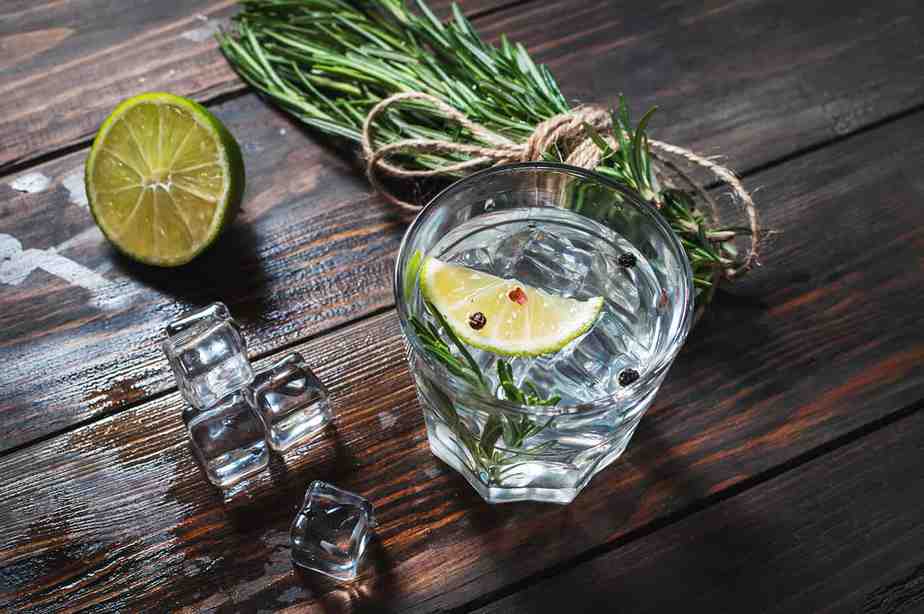 As the processing of vodka became more and more sophisticated, taste and personal preference became important in choosing whether and how to flavor vodka.
Almost all of the early flavored vodkas were from local or homemade recipes, though the process is very similar to methods still used today: A flavoring agent is added to the vodka, sealed up, and left for days, weeks, or even months. The pulp can then be removed or remain in the vodka after the process is completed.
Of course, today, larger producers will often simply add flavor extracts. Some of these extracts are the result of synthetic processes and are usually clearly described on the bottle as coming from "artificial flavors," while others come from a natural raw material.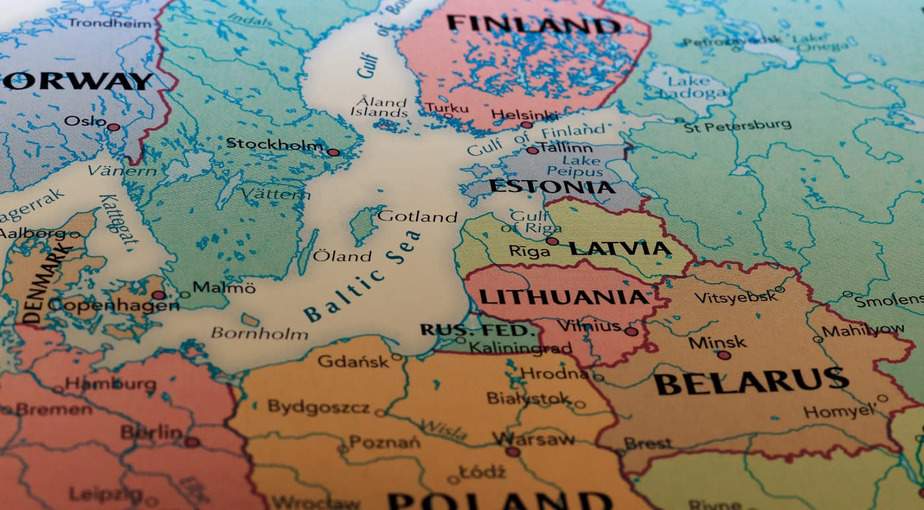 Some popular flavors in the vodka-belt countries (Norway, Sweden, Finland, Russia, Belarus, Ukraine, Estonia, Latvia, Lithuania, and Poland) include peppers, honey, ginger, vanilla, chocolate, apple, lemon, pineapple, coffee, nuts, juniper berries, cloves, or cherry, among many others.
Liquor vs. Liqueur
Another reason that flavored vodkas have taken off in recent years are the perceived health benefits. Now, let's be clear: Drinking alcohol in excess is bad for anyone. But, if health is a priority, you may want to choose a flavored liquor like vodka because it contains far fewer sugars than the average liqueur.
Liquors usually have at least 35% ABV (a higher alcohol content), while liqueurs have an alcohol content that is below 35% ABV. The problem is that the liqueurs typically have many more flavoring agents — and sometimes too much sweetness — while most liquors don't have the same flavors. Liquors can actually be downright hard to drink!
But flavored vodka offers the best of both worlds. Since vodka is a relatively blank slate in terms of taste, a bit of flavoring may be just what the doctor ordered.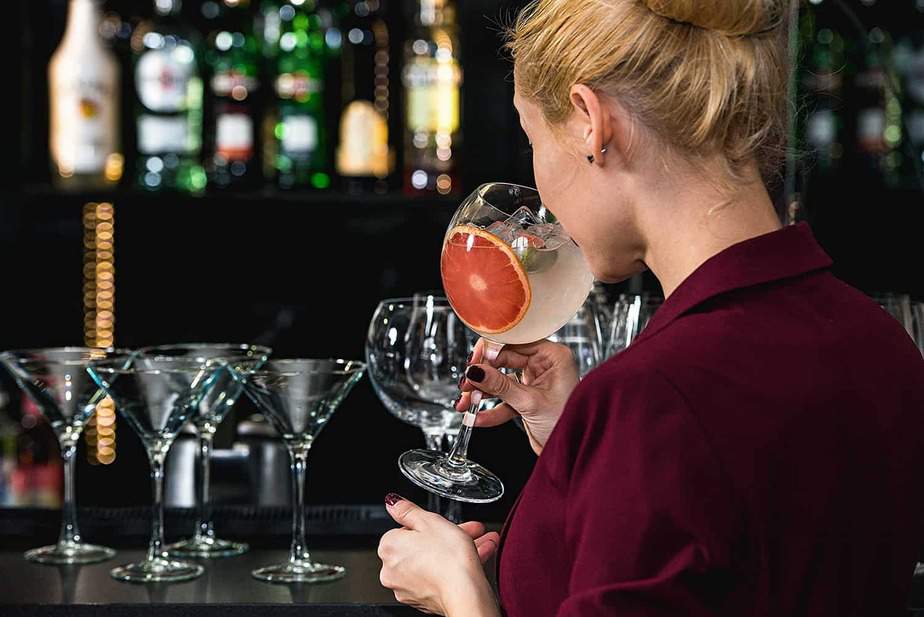 And if you choose a really good flavored vodka, you may not even need to add anything to it, cutting down the extra calories you might otherwise have consumed.
Flavor Trends
The flavored vodka market is evolving. A number of trends can be discerned:
Citrus: It's hard to say that citrus flavors like lime, lemon, and orange are a trend, considering that they've been around since the modern flavored vodka craze started. But these vodkas are still some of the most popular choices. That's probably because they continue to be some of the most flexible for use in cocktails.
Natural Flavors: Natural flavors continue to displace artificial flavors. This has meant a willingness to use more non-traditional flavoring agents, like rose. It also points to a turn in the market away from gimmicky vodkas that could only be consumed straight, and often at the club. More and more people want vodkas that are mixable, and natural flavors generally accommodate that need.
Spiced Vodkas: One interesting trend has been the uptick in interest in spiced vodkas. These more savory vodkas are perfect for mixing in Bloody Marys, which have been making a major comeback in local establishments across the country.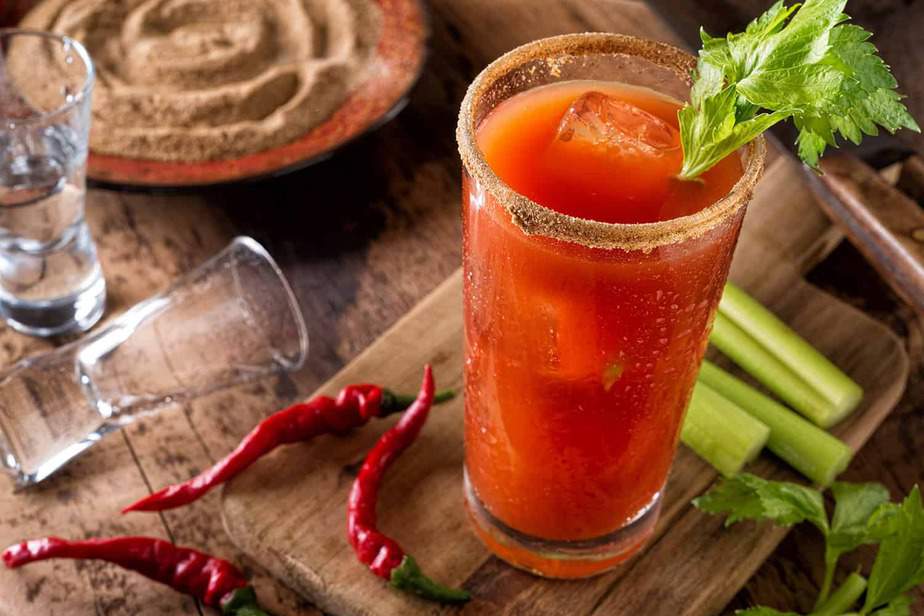 Methodology
Despite recent advances in the world of flavored vodka, there are still plenty of not-so-great products on the market. What you need before you mix your next blood orange mimosa is some advice from folks with a keen eye and a discerning palate. That's where we come in!
We scoured the internet, conducting hours of research and consulting with dedicated vodka lovers and industry experts. And obviously, we spent a fair amount of time trying to make the best vodka tonic we've ever had.
We combined our flavored vodka with our favorite orange juice, shook and strained it, put it in a crystal champagne flute, dropped a cherry in the glass, and threw back a few, all so you wouldn't have to! (Okay, you can do this part too.)
The criteria for our ranking included the following factors:
Flavor: What kind of flavor notes are present in the vodka? Is it harsh and difficult to drink, or is it complex and smooth?
Mixability: Can this flavored vodka be paired well with the various mixers you find behind the bar?
Transparency: Being honest with your customers means respecting your customers. We appreciate when companies are forthright about their production processes and the sourcing practices for their ingredients.
Price: We shouldn't have to break the bank to get our favorite flavored vodkas. Unless, of course, it's worth it!
Check out our rankings before you mix up your next Bloody Mary for brunch!
Best Flavored Vodkas
If rapper 50 Cent says we need to take this vodka seriously, maybe we should listen.
In a market awash with citrus-flavored vodkas, Effen Blood Orange Vodka, which hails from Holland (where "effen" means smooth), is the real deal. Locally sourced with Dutch wheat and spring water, this vodka is filtered 5 times to give it a pure smooth finish.
Natural flavors are infused in the vodka to give it a zesty aroma of orange. On the palate, there's a small hint of vanilla behind the orange. The overall flavor is subtle: Effen successfully avoids the sugary taste of some other flavored vodkas.
This is a good vodka for sipping, especially if you like some heat and sting going down. But it also shines in a mimosa, or in a screwdriver. Try it out, and you may decide that Effen Blood Orange Vodka will become a permanent fixture at brunch!
Pros
Subtle flavors
Good packaging
Good aromatics
A vodka of unapologetically bold flavors, Hangar 1 Makrut Lime is our choice for the best top-shelf flavored vodka. Based in California, Hangar 1 is proud of its West Coast heritage and strives for locally sourced ingredients for its products. All of the distillery's small-batch vodkas use grapes and wheat as their basic ingredient.
The flavor agents for Hangar 1 products all come from natural ingredients, including this one. The makrut lime is not an attractive fruit, but it does have a high aromatic oil content and offers strong, distinctive flavors. Makrut limes are originally from Indonesia and are used in Thai cooking.
The infusion process for this vodka uses the leaves of the lime, which provide the intense aromatics. When distilled and filtered, this vodka offers a complex flavor with notes of white pepper, cucumber, and wood.
Pros
Excellent infusion
Great with tonics
Cool packaging
Our next flavored vodka is perfect for spicing up your next Bloody Mary. St. George Green Chile Vodka brings the heat!
Also a California product — in fact, St. George distillery actually founded Hangar 1 — St. George uses lime peels and jalapeno peppers in the distilling phase, and then separately infuses additional peppers like habanero, serrano, and yellow sweet bell.
Naturally, this vodka leaves a little tingle on the tongue. But it goes down smooth with a sweet and bitter balance, an added depth of smoky herbs, and a good chile bite.
The complex flavors of the peppers give an added layer of depth to any Bloody Mary. (Let's be honest — this vodka makes a damn good tonic, but it definitely belongs in a Bloody.) Serve this up at your next party and you'll be the talk of the town!
Pros
Great aromatics
Outstanding and subtle taste
Cons
A bit pricey
Can be sipped, but more of a mixer
4
Ketel One Grapefruit & Rose
If you've had vodka before, and haven't been living under a rock, then Ketel One is a name you have probably heard. But you might not have heard the term "botanical vodkas."
In May of 2018, Ketel One launched what is considered by most to be a whole new type of alcohol. Among this series of botanical vodkas is Ketel One Grapefruit & Rose Vodka, our fourth place winner.
Styled as a "diet vodka," these botanical vodkas are considered unique because they are not technically "flavored vodkas," nor do they meet the minimum alcohol content of regular vodka, which is 40% ABV (80 proof). This vodka clocks in at 60 proof.
Botanical vodkas are distilled much like gin, except they don't use juniper. The flavor profile of Ketel One Grapefruit & Rose Vodka provides hint of rose on the finish with the grapefruit playing the major role.
An added benefit here is the lower calories per serving compared to many other flavored liquors. It's the perfect drink to enjoy without having to worry about your waistline!
Pros
Mid-range price
Unique flavoring
Environmentally friendly production
The folks at the Deep Eddy distillery in Austin, TX have a winner with their Sweet Tea vodka. All of the Deep Eddy vodkas are corn-based and produced using local water and a charcoal filtering process. Of course, that's after they have been distilled 10 times(!). That means smoothness, my friends.
This inexpensive spirit has become the favorite sweet tea vodka of vodka lovers everywhere. The Deep Eddy distillery just knows how to get the right mix of black tea and subtle sweetness.
The nose smells like the sweet tea my grandmother used to make out on the back porch in the summertime. In other words, this is the real deal! The finish is clean with a mineral and earthy taste, and a lingering hint of black tea.
Like most sweet tea vodkas, this one is great for cocktails. Deep Eddy also shines alone in a glass with a couple of ice cubes, a warm breeze, and a lazy afternoon.
Pros
Great price
Good balance of sweetness
Cons
Aromas do have an alcohol tinge
Limited mixability
Surprisingly, this is the first Russian vodka on our list of best flavored vodkas. Unsurprisingly, it's Stolichnaya!
Stoli — as it is affectionately known — has been around since 1948. In 2012, the distillery celebrated the 50th anniversary of its original flavored vodkas (once called Pertsovka) with the release of the Hot Jalapeno Pepper vodka.
When sipped neat, the pepper notes come on strong after an initial subtlety — so much so that some people recommend not drinking this vodka straight. However, it's important to note that it's not the alcohol that burns, but the peppers.
This vodka performs well in a Bloody Mary or as an addition to your favorite margarita. But the heat that you notice when drinking it straight can sometimes get lost in a mix, so don't be stingy with your mix ratios!
Pros
Strong peppery flavor
Distinctive burn
Decent price
Cons
Better as a mixer than for drinking straight
A rosé craze has been sweeping millennials for the past 5 years, so it's no surprise that some enterprising distillers sought to capitalize on the trend. Three Olives is the best of the bunch.
Unlike some competitor rosé vodkas, this is not a wine-vodka blend, but a legit flavored vodka. And since the wine is left out, so are the extra calories.
The aroma includes sweet grain, rosé, strawberry, and some hints of citrus. The flavor palate features an overall sweetness with notes of charcoal. The finish is silky smooth.
The goal of this vodka is to be versatile and mixable, so you can drink it straight, chilled, on the rocks, or mixed into any number of cocktail party drinks.
Pros
Great mixability
No wine means less calories
Best rosé vodka available
Our second St. George product on the list is their citrus vodka. St. George released this vodka alongside their Green Chile vodka, which we love, and their All Purpose vodka. Made with Seville, Valencia, and Bergamot oranges, all locally sourced from California, this is one juicy-tasting vodka.
The aroma smells of freshly peeled oranges with hints of almond. The taste includes vanilla, almond, and, of course, a delicious natural orange. It all wraps up in a smooth finish with some heat.
This vodka can be consumed straight, but it really shines on ice with a tonic or in a mixed drink. Though a bit on the pricey end for flavored vodkas, if you need a solid citrus vodka, this is the one for you!
Pros
Great mixability
Pleasant citrus and almond aromas
Cons
Pricey
Not as good straight
Back in the 80s and 90s when flavored vodkas were all the rage, you couldn't be blamed for thinking that Absolut had invented flavor-infused vodkas. They were everywhere. And everyone seemed to love them — from college students to sophisticated yuppies to movie stars and other cultural icons.
Of course, Absolut didn't invent flavor-infused vodkas. But they certainly made their contribution to perfecting the process in the modern age. The Absolut Lime, which was released some 30 years after Absolut Citron, is made with natural ingredients and comes with the Absolut name to back it up.
The nose consists of sweet lime, while the flavor is relatively mild and creamy with vanilla notes. The finish is warm with a slight sting. This is a great vodka for mixing, especially in your next vodka tonic!
Pros
Decently priced
Perfect for vodka tonics
Natural lime flavors
Cons
Not great for drinking straight
Our final vodka comes from the French producer Summum, located in Cognac. This is a wheat-based vodka that uses spring water and lemon and lime peels in its production process.
The nose on this vodka can be a bit sugary, but it pours crystal clear. The flavor is not as sugary as the smell. Alongside the citrus, you'll find hints of caramelized nuts, malted chocolate, and peppery spices.
This is a good vodka for a vodka martini, but it's also great on the rocks, offering a smooth, pleasant finish.
Bottom line? This is a great citron vodka at a really great price. It comes in Summum's signature elegant bottle, upping the style points on your bar cart.
Pros
Great price
Complex flavors
Solid mixability
Related rankings
What is the best flavored vodka for shots?
Taste is highly personal, so answering this question will vary greatly. Even so, there are still some good suggestions that we can make.
When in doubt, start with a staple. Absolut has been making flavor-infused vodkas for decades, and they're still one of the best in the game. They're most famous for Absolut Citron, but we particularly like the Absolut Lime if you're looking for something new.
The Deep Eddy Sweet Tea Vodka is also an excellent choice, especially if you chill the vodka (which is what you should do with all your vodkas). The aftertaste of tea means no chaser needed!
Of course, these are only a few options. Be sure to check out our full list of the best flavored vodkas!
What is the best cheap flavored vodka?
Over the last couple of decades, the trend in vodka production has been to produce and market higher end and more expensive vodkas. Luckily, though, high quality inexpensive vodka is making a comeback.
Don't get me wrong — you can still buy a cheap vodka only to find out it is really crappy. That is especially the case among the flavored vodkas.
Nevertheless, there are enough really good quality cheap flavored vodkas out there to satisfy most of your cocktail needs. Some of the best include Summum and Deep Eddy. Both of these brands offer an array of flavor options.
Based in Cognac, France, Summum offers flavored vodkas for around $19 a bottle. Go for the zingy but well-balanced Piment d'Espelette or the crisp, fresh Citron (which is one of our absolute favorites).
Deep Eddy is an Austin, TX-based vodka producer that has made a real splash with some of their flavored vodkas, especially their Sweet Tea Vodka and their Ruby Red Grapefruit Vodka. They also offer Lemon and Cranberry. You can find Deep Eddy flavored vodkas for about $17 a bottle.
Do flavored vodkas have more carbs?
This is a great question. Flavors like bubble gum, bacon, and whipped cream certainly sound like they should come with a lot of additional sugars and carbs.
We have good news: Almost all flavor-infused vodkas have close to zero carbs! This is one of the great benefits of drinking a flavor-infused liquor like vodka instead of a liqueur. Unlike vodka, which is typically low-cal and low-carb, liqueurs have a significant amount of sugars and carbs.
If you ever have any questions about the caloric amount in your favorite vodka, just check the label or visit the producer's website, where the information should be readily available.
Of course, be sure not to confuse a vodka cocktail or a flavored drink with vodka in it with a flavor-infused vodka. The former will definitely have more carbs than just a straight flavored vodka.
What are the flavors used in flavored vodka?
Vodka makes an outstanding base for almost any flavor combination, and therefore the possibilities are almost limitless.
So what are some of the flavors infused in vodka? Cinnabon, bacon, blueberry pancake, peanut butter and jelly, buttered popcorn, smoked salmon, and electricity (yes, I said electricity) have all been flavors that distillers have sought to combine with your favorite white liquor.
Dude, seriously, that list should probably be illegal.
If buttered popcorn and blueberry pancakes don't sound all that appetizing as vodka flavors, you're still in luck. There is an enormous array of more conventional flavors to choose from. Traditional flavors include honey, citrus, pepper, vanilla, chocolate, cranberry, coconut, and mint, to name only a few.
It's important to note that many vodka producers simply inject flavor extracts, which are often derived from synthetic chemical processes. Be sure to look at the label — it should tell you if the flavors are artificial or natural.
What is the best flavored vodka?
Some flavored vodkas can be delicious, while others make you want to gag. How you choose your favorite flavored vodka will depend on your own personal taste. To help you get started in the right direction, we have conducted extensive research and developed a ranking system that highlights quality flavored vodkas.
When looking for a good flavored vodka, here are some questions to consider:
How flexible do you want your vodka to be? Doing vodka shots with friends might require one kind of flavoring. You'll likely want something very different if you're trying to find a good staple flavored vodka that you can use in a variety of cocktail recipes.
Is the flavor infusion natural or artificial? This can make a big difference in terms of taste and aroma. It is usually better to go with flavored vodkas that use natural flavors. But we get it — it can be hard to resist a good Skittles vodka (if only to say you tried it).
How much does it cost? This is always an important question, and especially today with the vodka market favoring higher priced vodkas. But don't worry — if you're on a budget, you'll certainly be able to find some good flavored vodkas at a reasonable price.
In light of these factors, our research led us to Effen Blood Orange as the best flavored vodka. But it was a close race, so be sure to take a look at our full list of winners before your next trip to the liquor store!
RAVE Recommends
Here are some other products to pair with your favorite flavored vodkas:
'The Craft of the Cocktail: Everything You Need to Know to Be a Master Bartender': Become a master mixologist!
Infused Salt: Perfect for the rim of your next Bloody.
Carry on Cocktail Kit: Never be caught unprepared for a party.
Collins Accessories Gourmet Blue Cheese Olives: Every martini needs a good olive.
The Bloody Mary Tree — Stainless Steel Drink Garnish Pick & Holder: For the serious Bloody Mary lover. At your next brunch, you can serve the mother of all Bloody Marys!

Chris Winn
Chris Winn is a freelance writer who works in the Minneapolis area, where he and his family are beholden to two cats and a dog.